Tackling curly hair can really be a great task sometimes. They poof out exactly when you want perfect curls for a particular event; they go lifeless when you want a bounce and voluminous look, and they are never pleased with any inexpensive product you apply on them. If you are fed up of tying up your frizzy curly hair then we have compiled a list of best curly hair products to give them a nice, shiny and composed look.
Each one of the products discussed in this article is amazing in itself and I'm stating this out of the experience. I tested all of them myself and suggesting you all out of my personal experience. They helped me get rid of the frizz, split ends, and gave a nice gloss to my hair. Let's discuss them without any further delay.
10 Best Curly Hair Products You Need to Know About
1. Vernon Curly Hair Shampoo
$14.00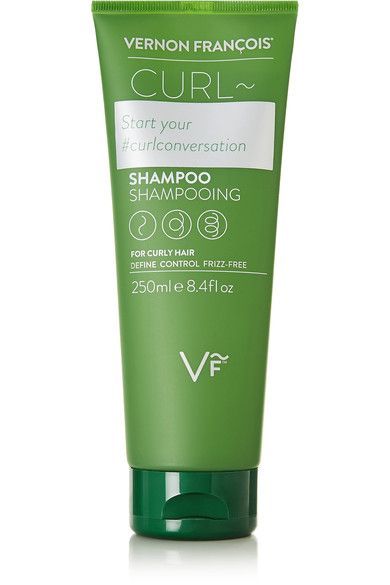 The most basic thing is the shampoo. It is the most important part of our hair care routine. Curly haired people rarely find a suitable shampoo. Vernon Curly Hair Shampoo will do wonders for all types of curly hair even if they are for Lupita Nyong, Serena Williams or Amandla Stenberg. Vernon Francois is a well-known celebrity hairstylist who has launched his curly hair styling line which is absolutely marvelous.
He himself has curly hair and knowing the needs, he created a range of shampoo that he believed beneficial to everyone with the same hair type. His curl defining shampoo contains ingredients like mongongo, coconut oil, baobab oil which are really helpful in transforming the dull, dry, frizzy, and undefined curls into glossier, bouncy and frizz free defined curls.
2. Vernon Francois Pure For hold and shine serum
$15.00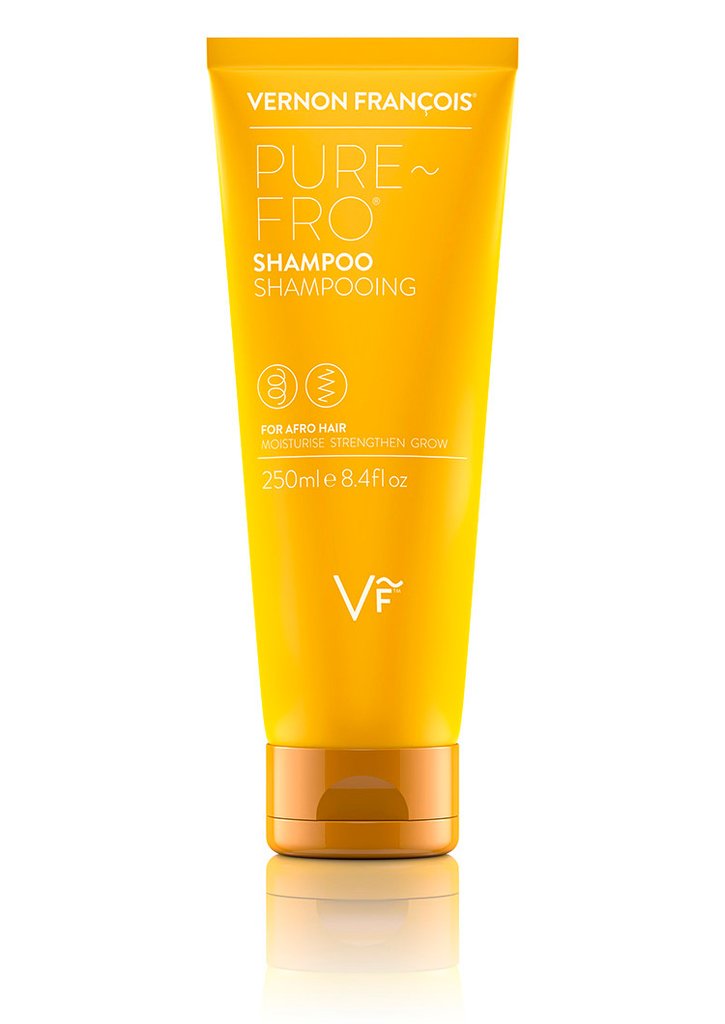 Yes, in my list Vernon Francois is on top because I absolutely love his products. This soothing serum is just impeccable. It gives a beautiful and natural gloss to your curls which make them even more distinct and attractive. The serum contains botanical oils which instantly moisturize the hair as well as helps those coils and clinks to clump together.
3. Herbal Essences totally twisted Curl Boosting Mousse
$3.79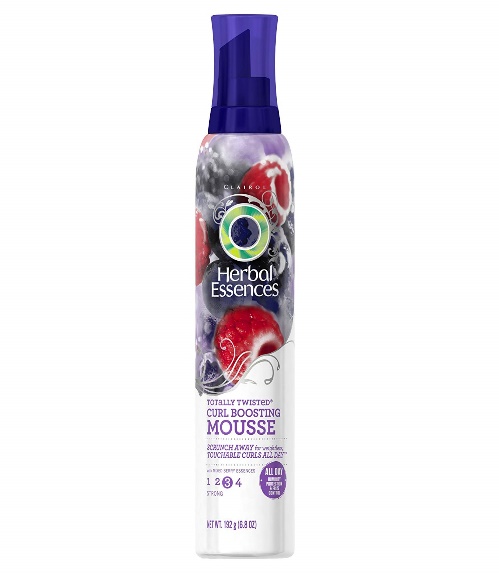 If you have easily pulled out curls then you definitely need this mousse as well. Cosmo's senior beauty editors think that Herbal Essences work perfectly well for all the thin-haired curly people. Just take a golf-ball size mousse in your palm and puff it through your damp hair and scrunch them up.
A tip: Keep your hands off of your hair until it dries. Herbal Essences Curl boosting mousse will make your hair all bouncy and voluminous. It will protect them against unwanted frizz.
4. Bumble and Bumble's BB Curl Anti-humidity Gel Oil
$30.00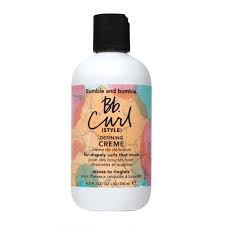 This gel oil is magical. It is my go-to gel oil as it has a jelly-like bouncy texture which holds your curl with just a small amount. Even though the gel contains oil, it doesn't weigh down your curls nor does it make them greasy.
The best way is to take the product in your palm. Rub it in your palm, make it a little warm and push it up in your damp hair (from roots to the tip). It will provide you shiny and long lasting curls which won't loosen up for hours.
5. DevaCurl No-comb detangling spray
$20.00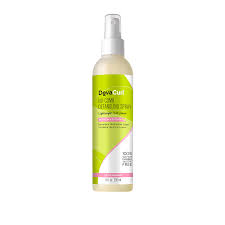 We all know the pain of detangling the curly hair up but, trust me, this shampoo is something every curly-haired person should have. It will make your life so much easier. It shows best results when used on damp hair. Then either you finger-comb your hair or detangle them with a comb, they are set!
6. Pantene Gold Series deep hydrating Co-wash
$9.98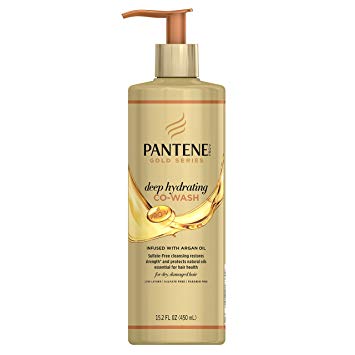 You must be wondering what co-wash formula is. Well, it is an amazing MVP formula containing Argan oil which provides extra shine and hydration to the dry curly hair. You have to utilize this formula while washing your hair. Apply it in between shampooing and conditioning.
7. Kristen Ess Exfoliating Scalp scrub
$14.00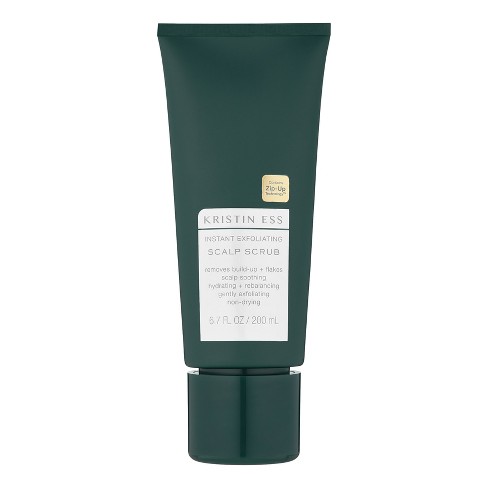 We have discussed skincare and hair products so many times that it all seems to be accessible only because of internet and cable. We know it for a fact that exfoliating your scalp not only does well for our scalp but also regulates blood circulation in the scalp. With all these products your curl may look awesome but what about your scalp?
This is you realize the importance of scalp scrubs. Kristen Ess's exfoliating scrub contains natural sugars which gently scrub your scalp and scrap away the flakes and dead skin. It also moisturizes the scalp with the avocado, almond, and sunflowers oil present in the formula. Massage this exfoliating scrub on to your scalp in circles and shampoo or condition your hair as usual.
8. Cantu Shea butter Thermal Shield heat protectant
$3.99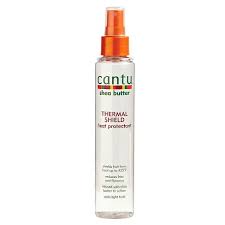 This economical and effective heat protectant spray is just wonderful. It is capable of protecting your curls from heat for up to 425 degrees. It helps in preventing your hair from long term damage. The formula contains shea butter which moisturizes the hair as well as reduces the frizz. It even soothes down the flying damaged hair. The best way to use it is to mist it through the damp hair before applying the heating tool on your hair.
9. Qhemet Biologics olive and honey hydrating balm
$16.00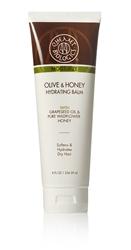 If you're looking for a hair serum which completely seals in hydration, gives a glossy and bouncy look, then Qhemet biologics olive and honey hydrating balm are the best ones there is. Just brush a scoop of it through your hair or mix it in your leave-in conditioner and you'll get the most bouncy, glossy and defined curls one can ask for. It will not weigh down your curls and will keep them soft, shiny and crinkled all day long.
My personal favorite:
10. Moroccanoil curl defining cream
$13.00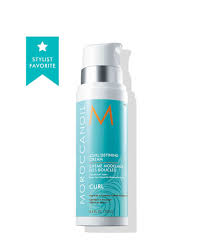 No wonder why this curl-defining cream has 900 above reviews on Amazon! The secret is, it actually works! It doesn't grease up your hair nor does it weigh your curls down with its heavy moisturizing oils rather it keeps the curls perfectly shaped, being extremely light-weighed. It only contains a touch of argan oil which removes the frizz, provides gloss and defines the curls in its natural form. I personally utilize this cream to give a nice bounce, shine and shape to my curls.
---
Author Bio:

Robert James is an MIS with vast experience and research in the tech and entertainment industries. He also likes to write in order to deliver the latest news regarding these industries and enlighten audiences regarding the various happenings. He also writes on Cox Cable San Diego Packages. Besides, this, he indulges in MMA fighting in his leisure time.