Traveling from country to country is a wonderful life experience, but it also has its inconveniences. For us fitness-loving ladies, one of the most major ones is certainly the risk of workout routine inconsistencies. Fortunately, with the right planning and preparations, exercising while on the road is completely attainable.
Packing the Right Equipment
Any avid traveler is familiar with the importance of packing light. Thus, if you want to maintain a healthy fitness regimen while you're on the go, choosing smaller items that don't weigh your bags down is essential. A jump rope is perfect for this, as are resistance bands. And when the need arises, re-filled water bottles can be used in lieu of hand-held weights.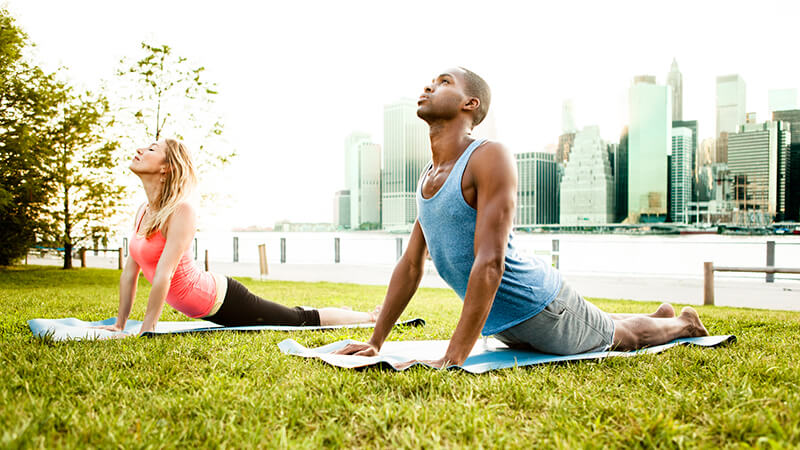 These are more than enough for a basic workout routine. Still, some people might need a bit more. If you want to take it one step further, bringing your own portable bar to execute pull-ups and chin-ups on is beneficial when you have the luggage space for it. Something like the Doorway Chin Up Bar by ProSource will ensure that you stay in shape during your travels.
It weighs just 8.5 pounds, which is a little under 4 kg for our readers using the metric system. While this might be a bit excessive for a carry-on bag, it can easily fit in hold luggage. Thus, if you require more serious exercise on your trip, it will come in handy. You can get more info on Doorway Chin Up Bar and see if this is the type of equipment that's actually suitable for your fitness needs.
Top 5 Best Exercises Can You Do While Travelling
Now that your travel fitness equipment requirements are met, it's time to focus on the actual on-the-go routine. What are the best exercises you can perform in your hotel room or while visiting far away relatives? Let's find out. Here are our top five picks, in no particular order.
№1 Jump Rope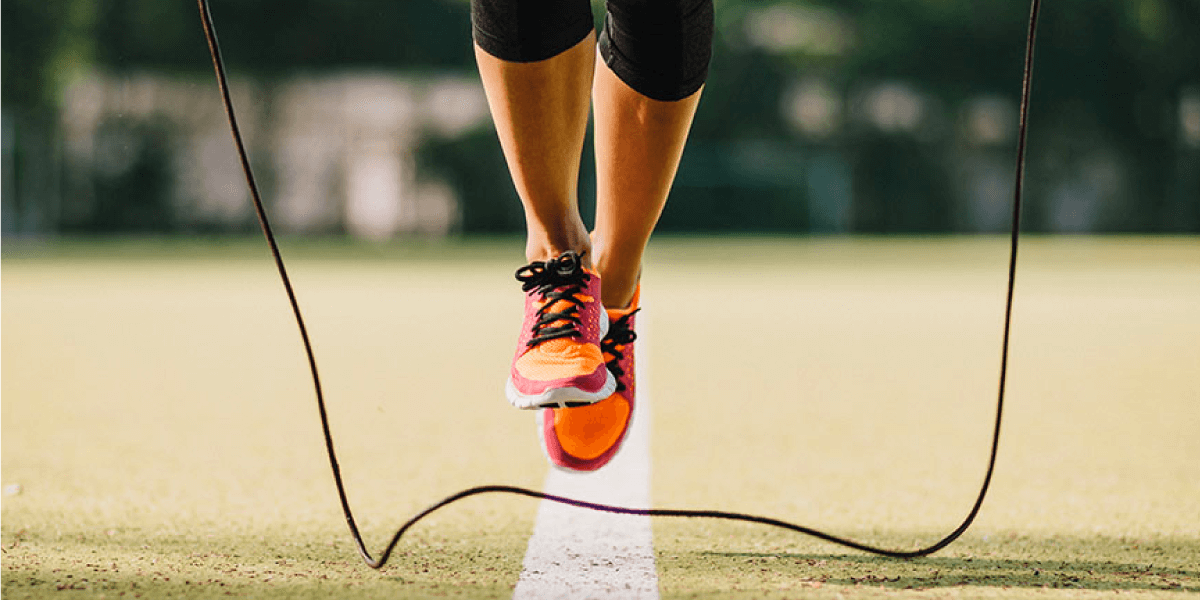 As previously mentioned, one of the best ways to travel light and workout efficiently involves bringing a jump rope with you as additional equipment. The classic approach to it is recommended, and you can also switch it up and do some side swings for a hefty dose of additional cardio. Do it for at least five minutes every day, and pair it with other moves as well.
№2 Pushups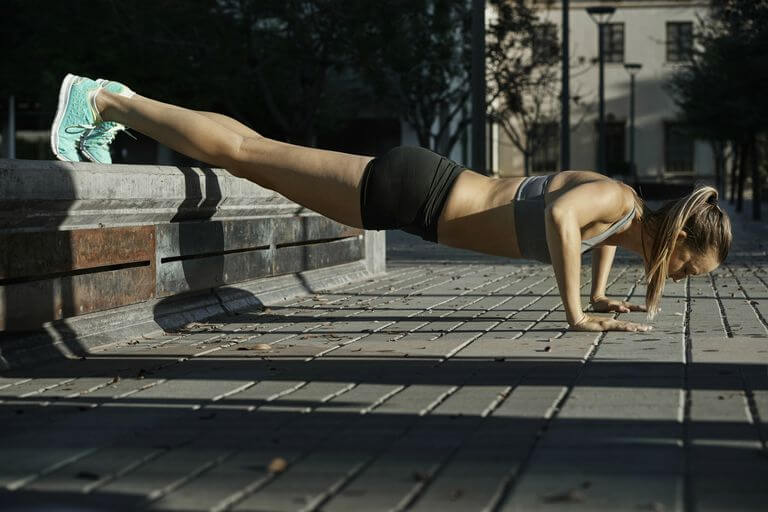 The pushup is one of the most classic exercises in the world. Everyone knows how to do one, and that is always beneficial because it is the perfect way to work your body weight to your advantage. To get the most out of it, perform 10 to 15 daily reps while you're traveling. If your skill level doesn't allow you to do a full pushup, try doing them against a step bench or table.
№3 Lunges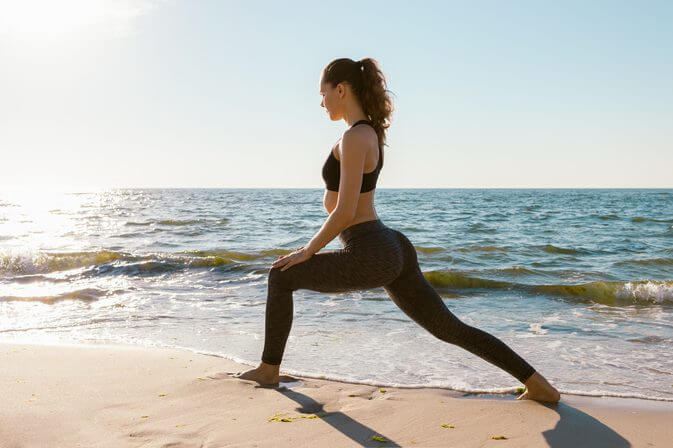 To keep your leg muscles strong and toned, perform 10 to 14 reps of lunges, meaning 5 to 7 on both sides. Step with your left foot forward and lunge, while pushing your arm forward at the same time to engage the upper portion of the body as well. Return to the initial potion and switch to the right. Continue until you have completed every rep.
№4 Planking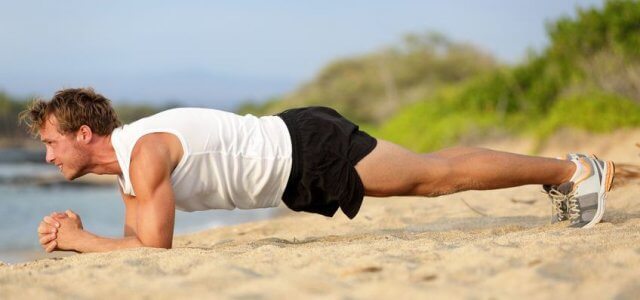 Planking is the perfect exercise to perform while traveling because it requires zero additional equipment. All you need is a good place to plank on, preferably on the floor or some other hard surface in the room. Maintain the position for a few minutes, and don't overdo it. Standing still and stiff for more than five minutes doesn't help anyone.
№5 Pull-ups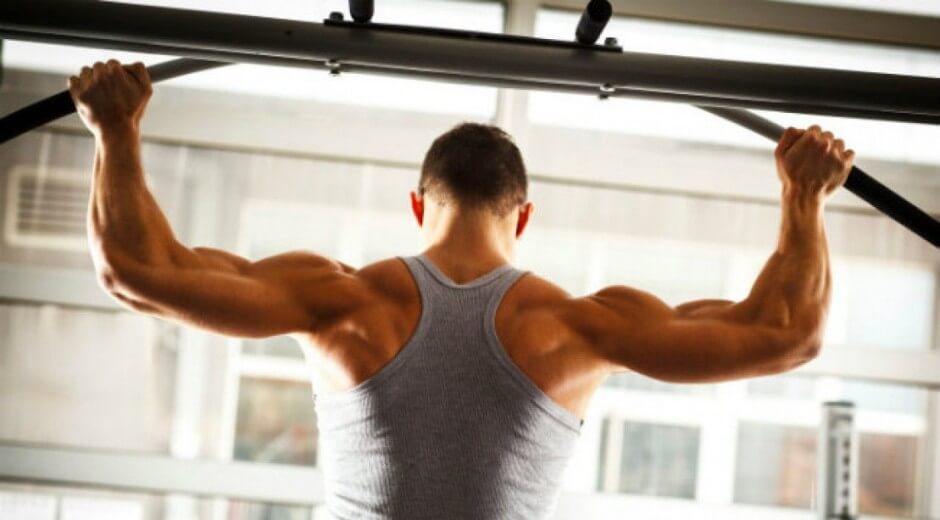 Finally, if you have the luggage space to bring your own portable bar, 10 reps of pull-ups per day can work wonders for your physical fitness when you're on the road. If your skill level allows for it, you can even try a few variations to engage other parts of the body. Examples include the side to side pull-up, the Tarzan pull-up, or the pull-up with leg raise.
On-the-Go Workout Circuit Ideas
Besides specific exercises, your hotel room is the perfect place to perform full workout circuits that target the entire body or specific areas of it. For example, in just 10 short minutes you can workout every single important muscle group with the following routine.
2 minutes of bodyweights squats;
2 minutes of pushups;
2 minutes T-rotation planking;
2 minutes of oblique crunches;
and 30 seconds of resting in between moves.
To target the abdominal muscles, all you need is a workout mat. This is another item that is light and easy to bring with you. By performing two sets of the following circuit, you will manage to keep your core strong and ready for your gym days when you return.
10 reps step it ups;
10 reps leg lifts;
10 reps tap it outs;
and 10 reps downward dog reaches.
And because 2018 is the year of the Kim Kardashian booty, you will want to keep yours plump and toned. This simple no-squat routine designed by Los Angeles-based personal trainer Jill Penfold consists of a circuit that has to be repeated four times, with 90 seconds of rest in between each particular exercise.
12 to 15 reps side-step squats;
12 to 15 reps of single-leg glute bridges;
and 12 to 15 reps curtsy lunges with side kicking.
Finally, if you want to squeeze in a quick training session while waiting to catch your next flight, you'll be happy to hear that most modern airports offer gyms now. Yoga studios are the most common but depending on your location you might be able to find more services. Thus, if you're willing to spend a few extra dollars on your fitness, this is a perfect idea.
The Bottom Line
With suitable equipment and the right moves, you can maintain your fitness level while traveling and even improve upon it. Performing a few moves here and there is more than enough, but if you want to go the full eight miles, you can also try some simple workout circuits. Just 10 to 20 minutes each day are more than enough for your goals.
---
Author Bio: As a prestigious member of The Fitness Trainer Academy in Houston, with a vast experience in fitness coaching, nutritional advice, as well as wellness knowledge, Katherine Roberts is behind TopFitnessReview. She's a guru of everything related to active lifestyle and personal development, especially when it comes to keeping up to date with the latest industry's trends. More of Kathy's work is available on Facebook and Twitter