We all know that colored hair needs more care compared to natural hair. This is because the chemicals used in hair dye are usually too harsh on your hair and it leave it looking dry and damaged. If you love coloring your hair every month in a new cool color, you should always use hair masks to make sure that you have a smooth hair and a sharp color.
In this article we are going to show you some of the best homemade hair masks for colored hair. Now that you decided what color to choose this month, let's see how to take care of it with these homemade hair masks.
4 Homemade Hair Masks for Colored Hair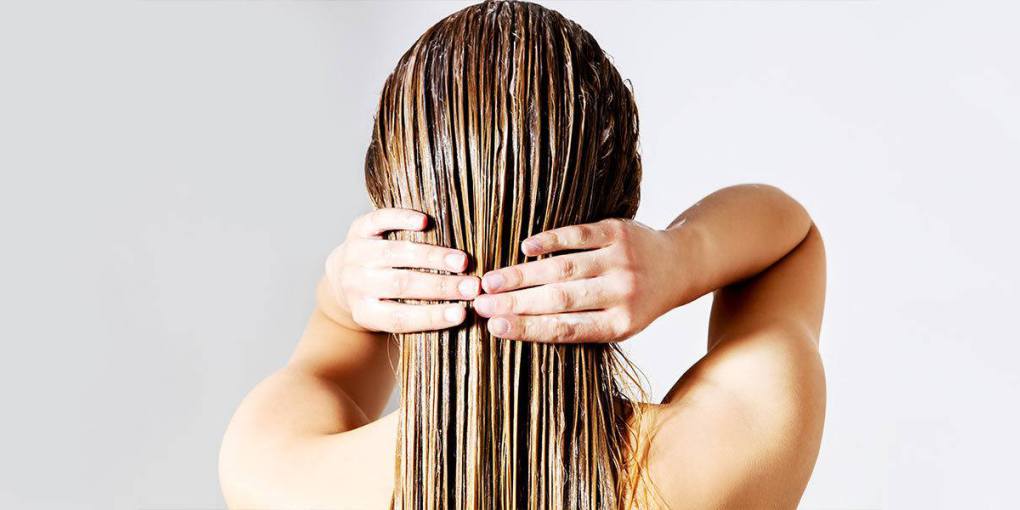 №1. Honey and Cucumber Hair Mask
Ingredients:
3 tablespoons of cucumber juice (grated cucumber squeezed)
1 teaspoon of honey
2 egg yolks
1 tablespoon of olive oil
If you are looking for soft and silky hair, this mask is perfect. First, you will need to grate 1 cucumber and squeeze the juice. After that, mix all ingredients well. Once they are mixed, apply the hair mask on your hair and put a plastic cap on.
Let the ingredients on for at least 30 minutes. After that, rinse your hair with lukewarm water. For the last step, wash your hair with your normal shampoo, apply conditioner and rinse well. You can repeat this procedure 3 times a week for quick results.
№2. Banana and Avocado Hair Mask
Ingredients:
½ avocado
½ banana
1 tablespoon of plain yogurt
1 tablespoon of olive oil
This is another amazing hair mask for dry hair caused by color treatments. It is simple to make. First, you need to mash the avocado and the banana. Make sure that you mash them into a fine paste. After that, add the plain yogurt and the olive oil. Mix them together for a few seconds. Once they are mixed, apply the mask on your hair.
Put a shower cap on your hair and cover the plastic cap with a thick towel. This mask needs to stay on for at least 30 minutes. After that, use lukewarm water to rinse the mask off. Then simply wash your hair with shampoo to make sure you got rid of all the mask. In the end, apply leave-in conditioner or your regular conditioner. For longer hair, it is best to double the recipe ingredients.
№3. Melon, Avocado and Coconut Oil Hair Mask
Ingredients:
1/4 cup of cantaloupe or canary melon
1 avocado
2 tablespoons of plain yogurt
2 tablespoons of coconut oil
We all know that avocado does wonders. While it is a super food, it is also amazing for our hair. This is why we selected another hair mask that contains avocado. To mix the ingredients, use a blender. Let them mix in the blender for a minute or two, until they are turned into a paste.
After that, just apply them on your hair. Leave the mask on for 35 minutes to make sure that the ingredients do their job. Use lukewarm water to rinse the hair mask off and then wash your hair with your regular shampoo and conditioner.
№4. Sweet Almond Oil and Banana Hair Mask
Ingredients:
1 banana
10 drops of sweet almond oil
This is the easiest hair mask and it is made with only 2 ingredients. All you have to do is to mash the banana into fine paste and then add the 10 drops of sweet almond oil and mix them. Once the mixture is done, apply it on your hair and massage your head.
Put the shower cap on and leave it for 30-35 minutes. Rinse the mask off with lukewarm water. Make sure you rinse the mask off well to avoid leaving the oil in your hair. After that, wash your hair with your regular shampoo and apply conditioner.
These are some of the best hair masks for dyed hair. They will strengthen your hair and will leave it looking smooth and shiny. Also, your color won't fade away too easily if you use them. Make sure to apply the mask you like at least twice a week. You can switch between them and see which one works for your hair.
---
Author's Bio
Anne Christine Taylor is a personal assistant but with a big passion for hair and hairstyle. She knows the latest trends in hairstyles and haircuts and loves homemade hair masks. She decided to start a project called AllWomenHairstyles.com where she can share her love for hair.