There's been a lot of talk about Korean skin care and beauty lately. Even popular fashion and beauty publications like Cosmo and Vogue can't get enough of K-Beauty! Korean women have come to be recognized for their dewy, flawless, glass-smooth skin that seems to glow from within. In fact, Korean skin care experts report that Korean men and women are some of the most discerning skin care product consumers in the world.
Korean Skin Care 101. Overview
One of the main goals of a Korean skin care regimen is prevention. Strict skin care routines are taught to girls and boys when they are just children. There's a huge emphasis placed on skin care in Korean culture, which leads to a competitive market where new technologies and products are introduced at a break-neck pace. Because the competition is so fierce among Korean beauty brands, companies often turn to cute and creative packaging and competitive prices to attract attention to their product lines.
So, what are Korean women doing that gives them such incredible results? They follow intensive 10-step skin care regimens! Ten steps may sound a little crazy, but the great thing about a Korean skin care routine is that it's customizable; you don't have to do every single step every day. Once you have your routine worked out, you can complete it in under ten minutes, each morning and evening. There may be days you use all 10 steps, but on other days you may only do five, depending on how much time you have and how your skin looks and feels that day.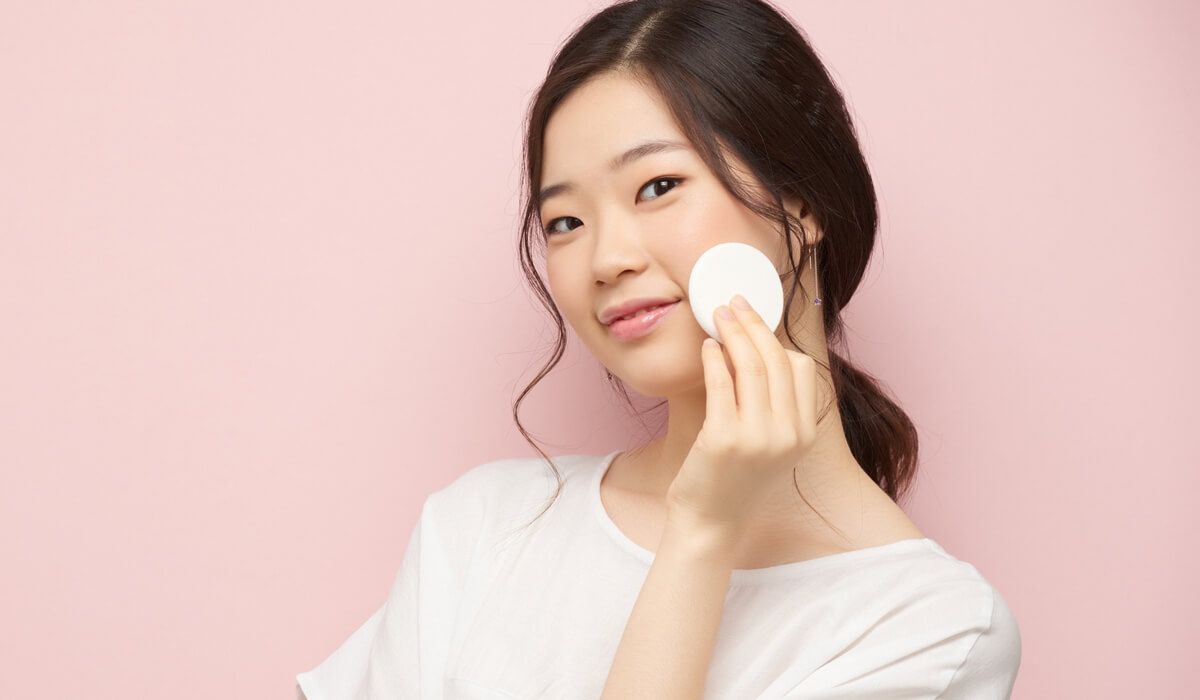 You should consider your skin care routine to be an essential part of taking care of yourself. We should all some form of self-care each day, and an indulgent skin care routine like this one is a great way to do it. The time spent should be thought of as an investment in yourself and your overall well-being.
Introduction to the 10 Steps of Korean Skin Care
So, now that you know why you would want to establish a 10-step skin care regimen, let's talk about the individual steps and how you can customize the routine to suit your schedule and needs.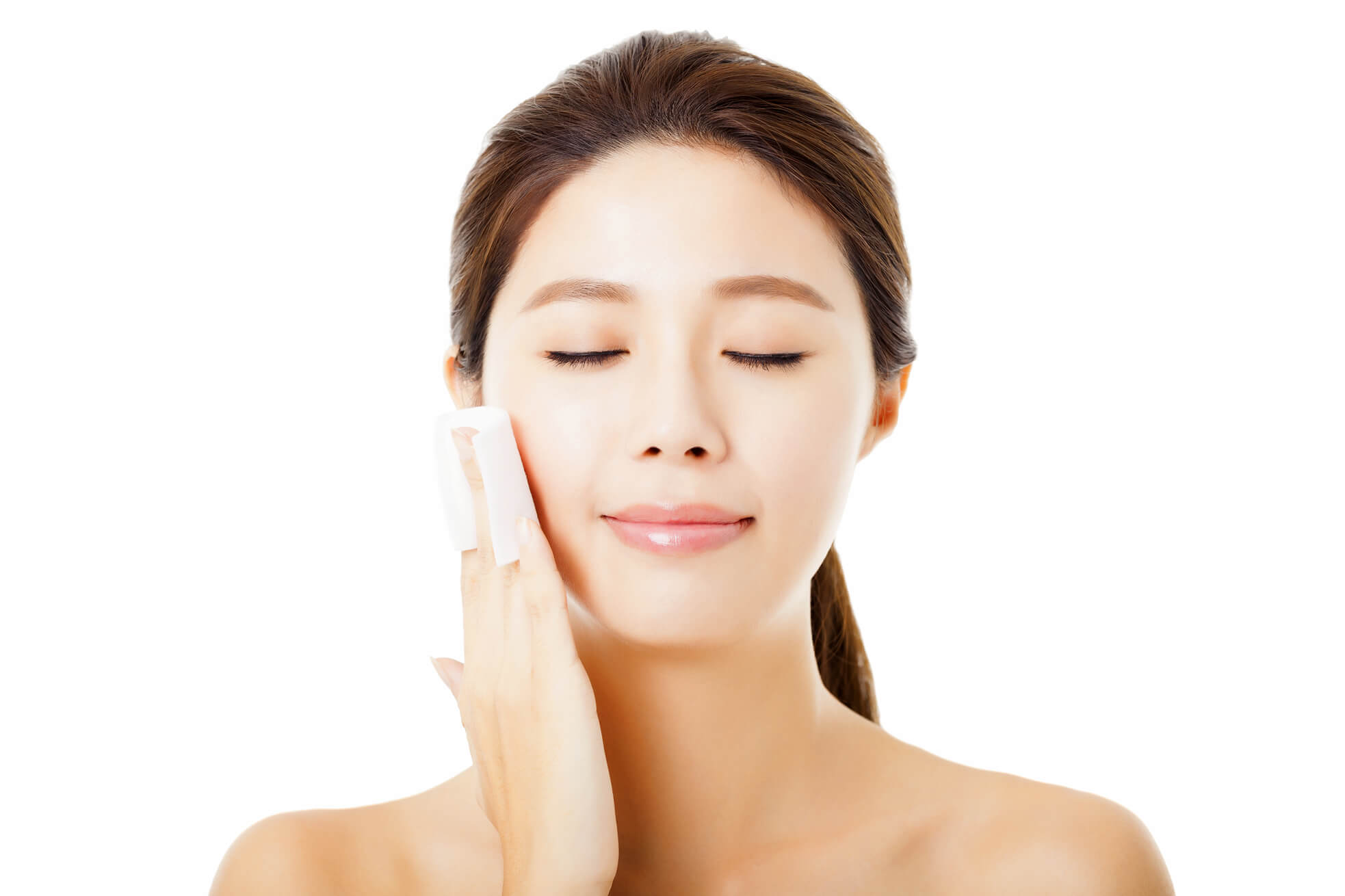 1. The Double Cleanse
The magic starts with a double cleanse using two separate cleansers. An oil-based cleanser is used first. Its job is to break down oil, dirt, makeup, and sunscreen on the skin's surface, so that it can be removed without harsh scrubbing or tugging on the skin. After that, a water-based cleanser is brought in to get rid of anything left behind by the oil cleanser without stripping the skin of essential moisture. Cleansing is done both morning and night, although many women skip the oil cleanser in the morning.
2. Toner
Toner comes next for balancing out the skin's pH after cleansing. Korean skin care companies offer toners that are suited for every skin type and condition. Find one that addresses your personal needs and apply it morning and night after cleansing.
3. Essence
Using an essence is unique to Korean skin care. Essences are similar to serums, but they often have a watery consistency. Their job is to add essential hydration back into the skin that gets removed during cleansing.
4. Ampoules and Serums
Ampoules and serums are the big guns of any skin care routine. These ultra-concentrated formulas target specific skin goals with active ingredients that address dehydration, hyperpigmentation, scaring, and fine lines. It is common for Korean women to layer their serums, depending on how their skin feels and looks each day. To layer your serums, always start with the thinnest product first and work your way up to the thickest.
5. Moisturizers
Because the skin around the eyes is often the first area to show signs of aging, Korean routines usually incorporate a separate eye cream and facial moisturizer. The eye cream contains active ingredients that target typical eye area issues like dark circles and fine lines. The facial moisturizer locks in all those active ingredients from your previously applied treatments so that they don't simply evaporate away. Moisturizer is critical to getting that dewy look we're all going for.
6. Sunscreen
Sunscreen is non-negotiable for anyone who wants to prevent sun damage and premature aging. It can be a separate product, or it can be incorporated into your moisturizer or foundation, but don't forget to apply it to all areas of exposed skin each morning.
7. Optional Extras That Can Have a Big Impact
These steps don't need to be done every day, but you'll notice visible results when you use them, so don't skip them completely.
8. Exfoliator
It's best to use an exfoliator two or three times each week to encourage cell turnover. They help your other products to absorb more effectively and unclog pores. Korean beauty brands are famous for their botanical and fruit extract exfoliators that remove dead skin without tugging or scrubbing.
9. Sheet Masks
It's common for a Korean woman to keep a wide assortment of sheet masks on hand to address a variety of concerns as they crop up. Sheet masks are applied to the face and left on for around 15 minutes.
10. Sleep Masks
Use a sleep mask in place of your evening moisturizer a few times a week to help your skin regenerate while you sleep. They are packed with active ingredients to nourish skin deeply overnight.
How to Get the Best Results When You're Pressed for Time?
Obviously, the routine is going to be the most effective if you do all ten steps. But, for many of us, that just isn't possible every single day. To save time in the morning, stick to your water-based cleanser, toner, moisturizer, and sunscreen.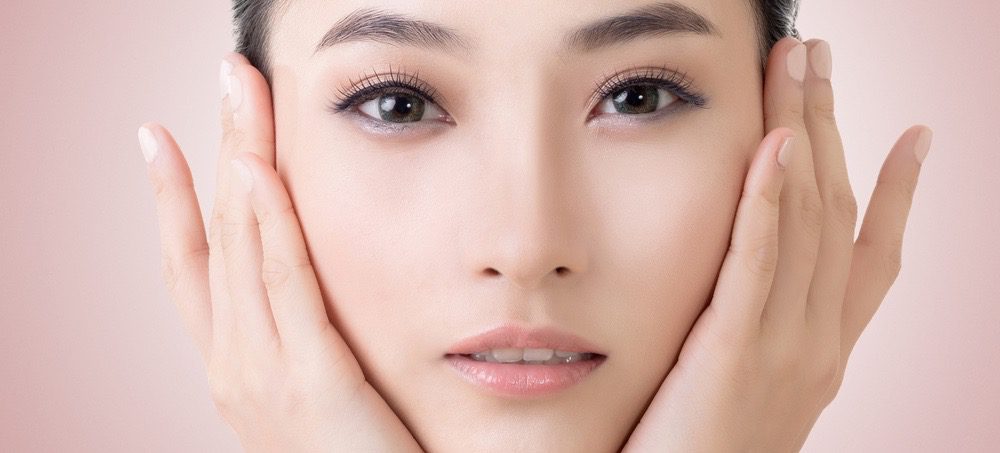 If you want to shorten the routine even further, go for a moisturizer, foundation, or BB cream that contains sunscreen. For your evening routine, customize it based on how much time you have and how your skin looks. Add or take away steps as needed. Save the extra treatments for special occasions or when you have more time on the weekend.
Yes, it will take some time and dedication to achieve the results you're looking for. The amazing results you can achieve with a 10-step Korean skin care routine make the effort worthwhile. Remember, consistency is the key to success. Just like with anything else, you're only going to get back what you put into it.