Globally, the color pink gets connected with the element of feminine charm. Naturally, when you think about selecting this color, you feel whether or not you will get tagged as being overtly feminine. But when it comes to re-do your kitchen space décor, it's time to bid farewell to the naysayers. If you study the latest kitchen trends, you will find that interior décor experts profess the use of the pink shade in rooms and kitchen spaces. The main reason to choose the pink kitchen is that the shade adds an element of vibrance to the space and impacts the overall mood.
Not a Usual Choice
Let's admit right at the start that choosing the color pink for your kitchen space is only a common choice for some. In the new-age kitchen space, where the bright shades feel like a rare element, the color pink gets less attention. However, when you opt-in for pink pop-outs in your kitchen space, it will attract all the attention. Even yellows and blues get used more than pink. Yet no other color can bring in more freshness to the kitchen space than pink.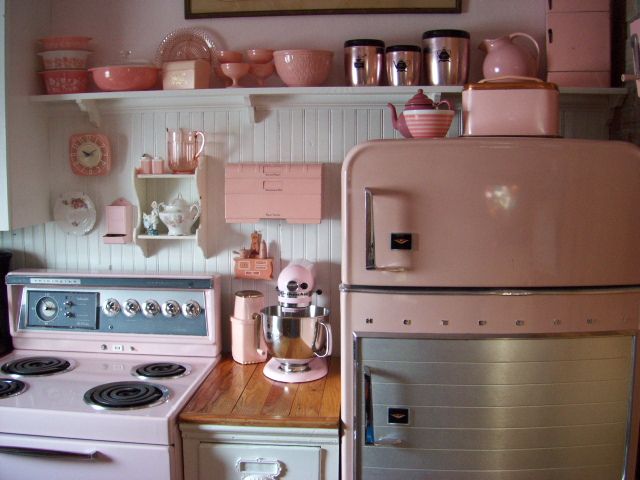 However, when you plan to add an element of pink to your kitchen space, you must select a few accessories and kitchen tools smartly. For instance, when making a sink selection, an under the counter kitchen sink will be your best choice. It is because this sink is understated and doesn't make your kitchen space appear over the top.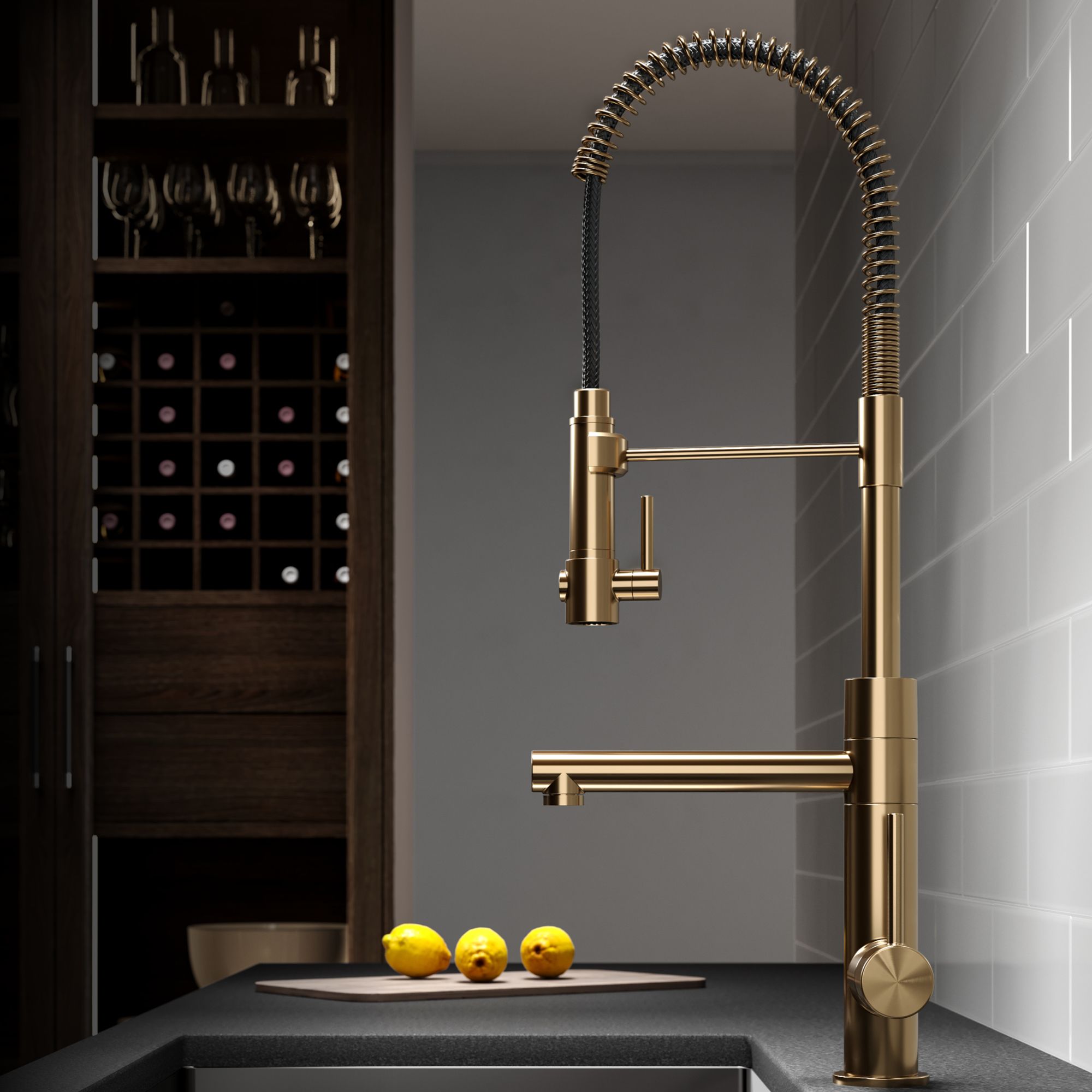 In fact, if you choose a pastel or a metallic shade, it will compliment the pink elements that you have around it. Ensure that you select the installation correctly so that you can clean the sink without any hassles.
A Pink Backdrop Can Work Perfectly Well
Most homeowners today want an elegant, unique, and charming kitchen backdrop! For them, the different shades of pink can work wonders, especially if the renovation is done during winter.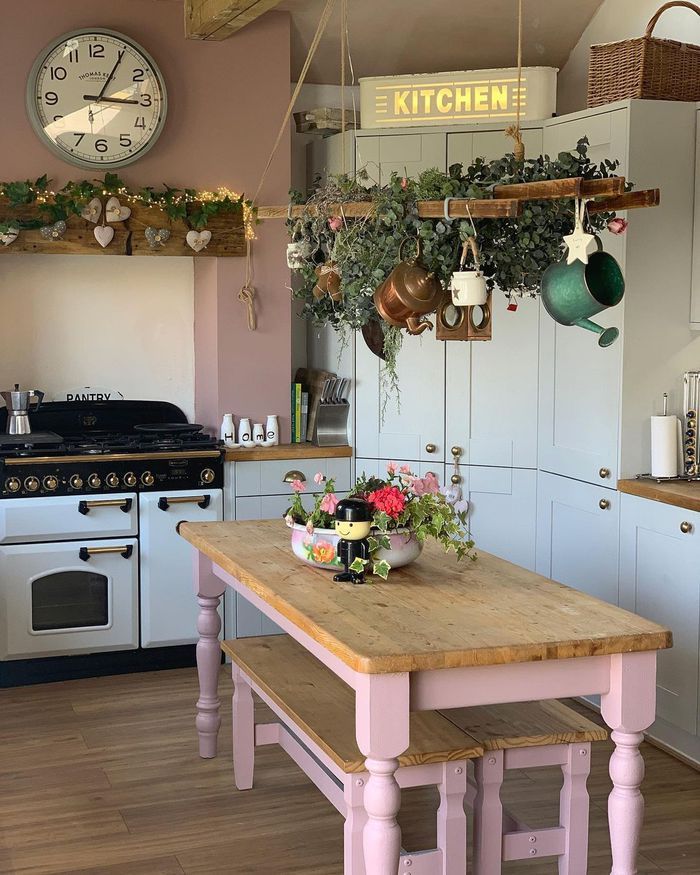 Pink is the best color to use for the festive season. Also, when you decide to change the kitchen backdrop, you don't have to do much. Select a shade of pink that suits your kitchen space better. Once you try to add the accent wall in a shade of pink for the white kitchen, managing an all-pink kitchen is a good idea. Ensure that you are happy with your choice and that you are perfect to go.
A Hint of Pink Can Work Wonder
Those who feel it can be challenging to change the complete kitchen backdrop can think about adding accents in this hue. And while you do so, you can combine it well with other shades, such as violet, orange and red, in your kitchen space. And it is surprising to note that pink and blue are various color combinations that can feel classy and elegant.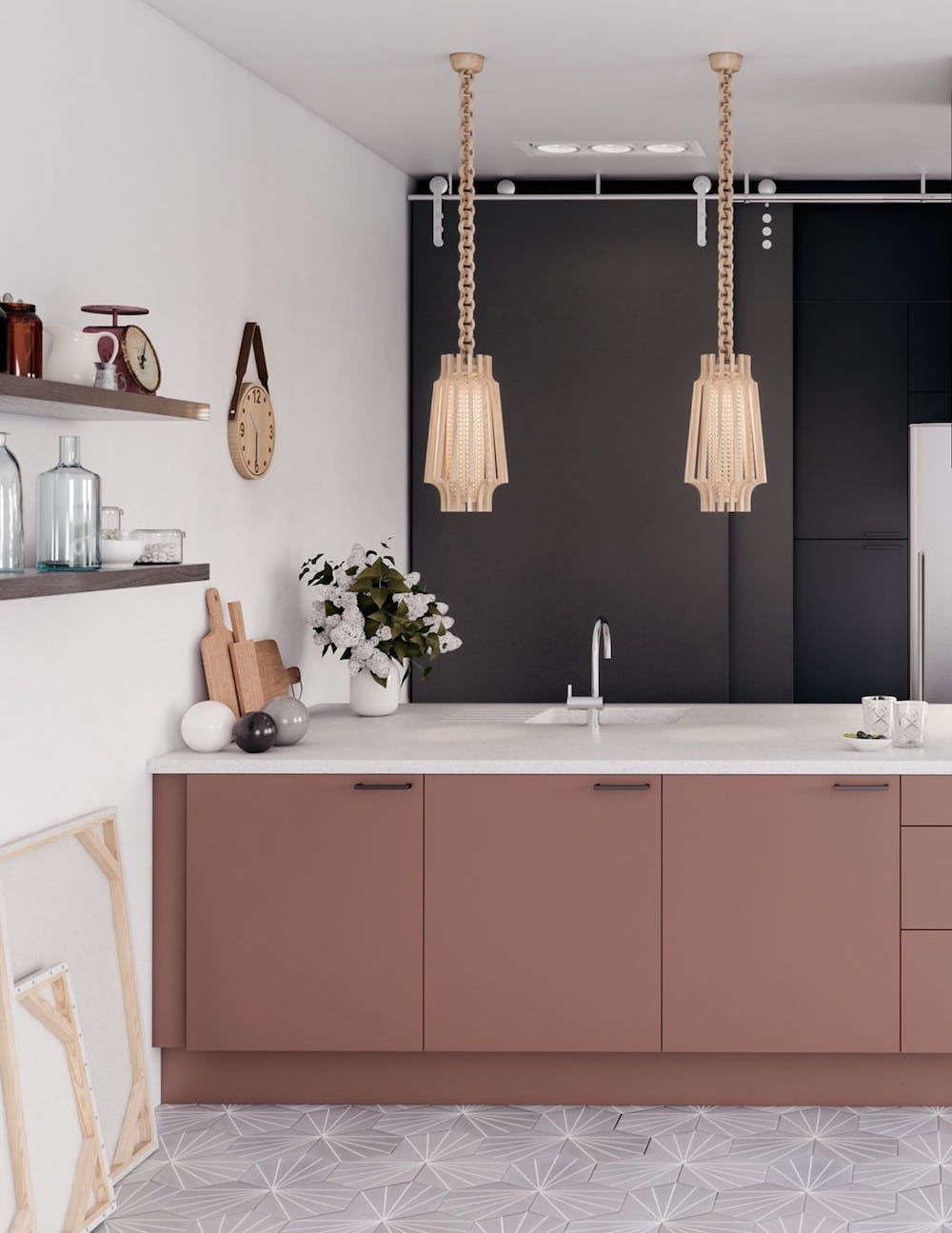 Everything that comprises vintage refrigerators, bar stools, and appliances can get used to adding a touch of pink to your otherwise neutral kitchen space. The style will become a secondary element here, as each and every element from the rustic settings and new-age minimal kitchen will welcome the pink accents.
Choose a Shade of Pink Which You Love
The most challenging part of indulging in the pink shade for your kitchen space is to select the correct shade. A shade with an element of violet and a hint of pinkish glow can be the ideal choice for those willing to introduce it in the best manner.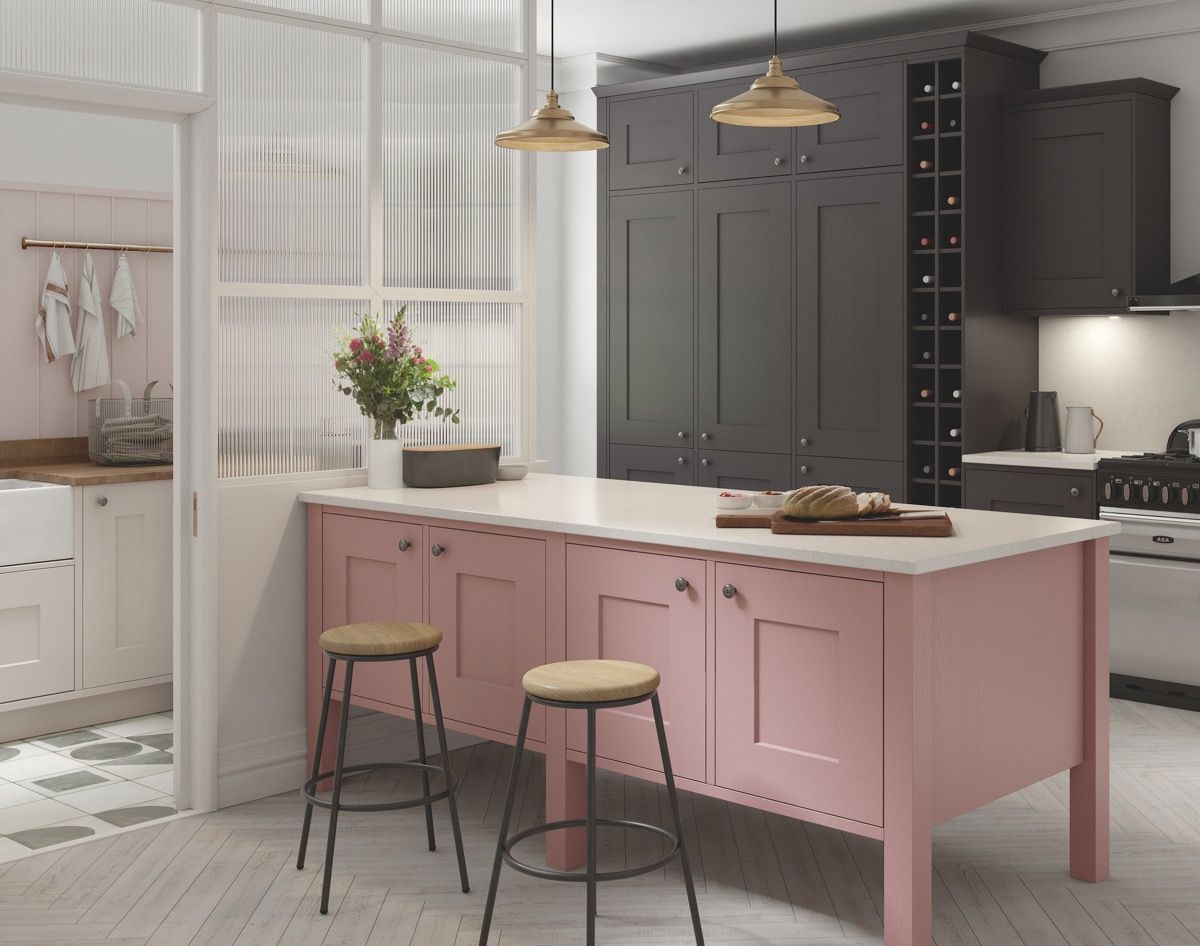 When you wish to use it rather generously, ensure to choose paste hues and a matte finish so that it exudes sophistication and chic. The shade that you select matters when you have other vibrant shades in your kitchen space. You have the scope to repeat all your accent shades elsewhere for developing an intelligent kitchen that can fit into an open plan.
You Can Say Yes to a Two-toned Kitchen Space
Often homeowners feel that it is a good idea to go totally pink with their kitchen décor. Here, it would help if you used other pale shades of pink to add an element of grounding. One of the simplest ways to get this done is to select a shade for the floor cabinets and the other for the wall cabinets. However, when you have ample room to keep a kitchen island, add a contrasting shade that will cut the pink monotony.
It is necessary to ensure that the color undertones complement one another. For instance, when opting in for an increasingly blue-toned pink, try and select a darker shade that also includes blue. Make sure to check the swatches and samples to confirm that you are correctly getting the color combinations.
Blend in Green and Pink Together to Create a Trendy Look
At first thought, you might feel that green and pink will not blend in well. But in the past few years, many homeowners have followed this trend and have been able to create a gorgeous pink kitchen space décor. This combination is an intelligent shade palette that oozes out versatility, depending on the tones you select. Are you wondering how to make a smart and classy selection?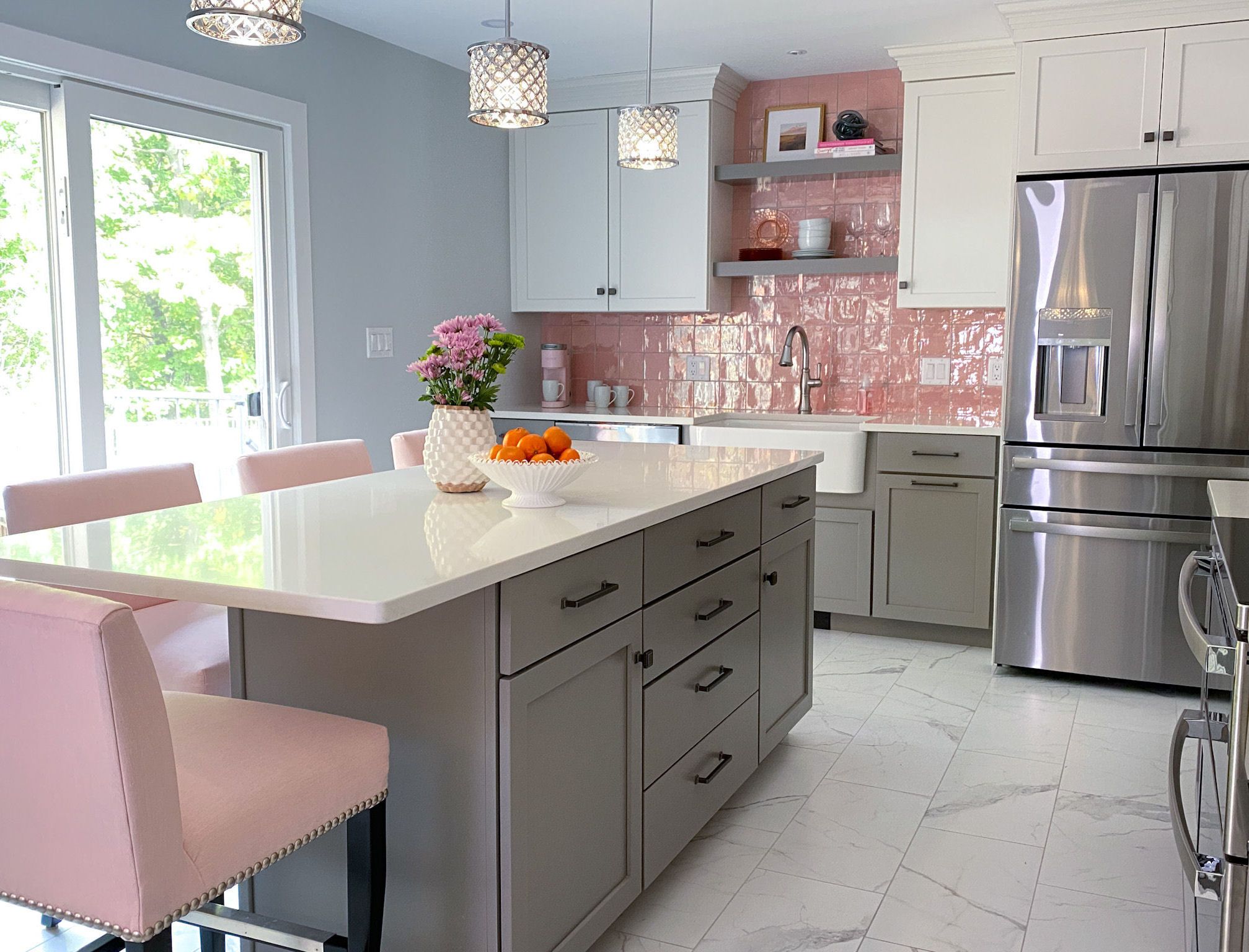 Go ahead and choose a shade of dusty pink and deep green to create a new-age look in your pink kitchen space. On the other hand, when you decide to select a Regency vibe, you can opt in for a pale green and pale pink shade for a more period-style kitchen space. Here you can browse some of the conventional kitchen décor ideas and customize them to your liking.
Pink Kitchens: Conclusion
Finally, you need to know and realize that adding a pink shade to your kitchen space doesn't make it overtly feminine or over the top. In fact, you can create a vibrant kitchen space that can impact others' moods. The task is to decide how to go about the color. Ideally, you need to select shades of pink and add them to your kitchen space based on the room layout and the kitchen décor.