It's not easy to keep yourself together with all the pressure that today's society has put upon us. Whether you are a stay at home mom, a thriving student, or a successful businesswoman, you all know the struggles of staying mentally healthy while juggling all obligations.
You may think that you'll be fine as long as you get everything done, but that's not how it works. If you don't take care of yourself, it is just a matter of time when you will fall apart under the pressure. That is why you should pay attention to the following tips which can be your guide on how to keep up the good work and create a healthy mindset.
5 Tips to Stay Mentally Healthy With a Busy Lifestyle?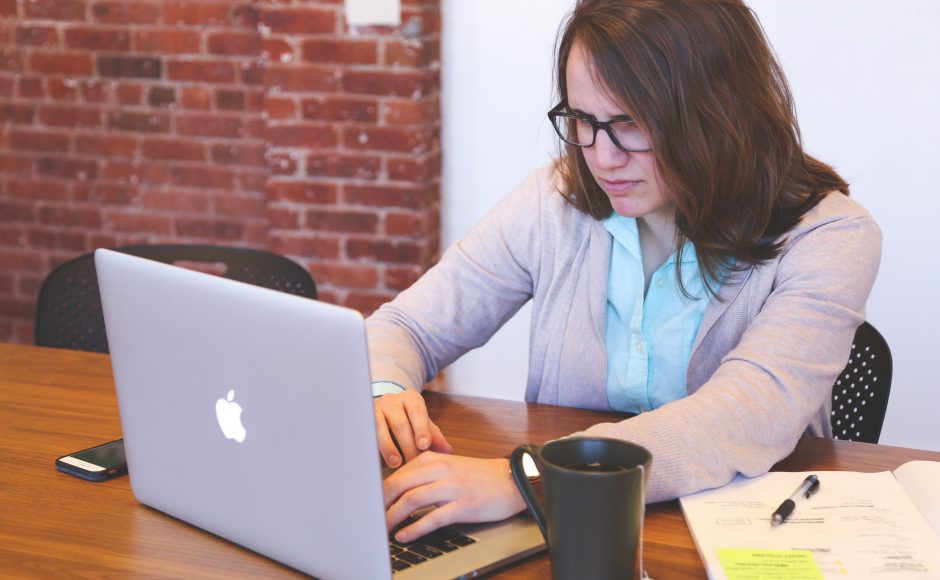 #1 Have "Me-Time"
No matter how busy you are in a day, you must take some time for yourself. This should be your priority!
If you have a ton of obligations and people who are counting on you that you, you may think of it as being selfish or a waste of time, but it's actually a necessity. You won't be able to help others if you are not mentally prepared for what is to come.
Read a book, watch some TV, drink coffee in peace, do whatever makes you happy.
Sparing some time to do things that you enjoy will bring you some peace and relaxation. It will energize and motivate your body and mind so that you can face the problems.
#2 Wake-Up Early
We all love sleeping in especially on our days of, but no matter what time you need to go to work or start your day, try to wake up earlier.
If you are a night owl you may think that it is impossible to switch to being an early riser but that's not the case. All you need is some self-motivation and consistency.
One of the benefits of waking up early is reduced stress level. By eliminating the need to rush in the morning, you will automatically start your day more relaxed.
Another thing to consider is that waking up earlier will give you some peace and quiet. There is no children yelling, television noise, people talking, cars honking, which means it will be your time to gather your thoughts and drink your morning coffee or tea in peace.
#3 Set Daily Goals
"Top-level athletes, successful businesspeople and achievers in all fields all set daily goals. Why is that? It's because setting goals gives you some perspective and motivation. I never start my day without writing my goals. From "take a dog for a walk" to "find the best essay writing services", I have it all on paper," says John Talbot, an editor and writer at Grab My Essay and we agree with him.
When we talk about setting goals, we are not thinking about life goals or what you want to achieve this year. We are referring to simple daily goals that will fulfill your day.
This should be the first thing you do when you wake up. Take a pen and pencil (yes, do it in the old fashioned way) and write down what you want to achieve that day.
There is just something fulfilling about crossing off your tasks during the day and having some insight into your achievements.
Even writing down something simple like "make my bed" will get you started. Not to mention that having all your to-dos written down will serve as a great reminder so that you don't have to stress about forgetting something.
#4 Meditate
People all around the world are increasingly appreciating the act of meditation. Some may say that it just because it has gone mainstream but it's more than that.
The reason why people are talking about it in the first place is that it's truly life-changing and the benefits can't be undermined anymore.
One study suggests that meditation can cut back on anxiety by almost 40%. Just 25 minutes of meditation (done three times per week) may make tasks feel less stressful, according to this recent research.
There is no reason why you shouldn't take a chance to reduce the stress level by sparing 10 minutes a day to compose your thoughts.
If you are still doubtful, try it yourself and see what happens. You just need to be consistent since people say that it takes some time to get used to it.
Kyra Perets, a digital marketer at Trust My Paper shares her own experience –"Studies have shown that meditating just 10 minutes a day reduces stress, lowers cortisol levels, and improves your outlook on life. I decided to give it a try and I can definitely state that I notice a change."
#5 Exercise
The importance of exercising can never be stressed enough. Keep your body healthy and it will reflect on your mind.
Busy people tend to be reluctant to spear some time for exercising but they need to be aware of all the good things that it brings.
When you exercise your body releases happy hormones and boosts your energy. It is recommended that you do some physical activity early in the morning so that you can prepare your body and mind for the rest of the day.
You don't have to take a monthly subscription for a four-times a week Zumba class or spend hours in a gym. There are other alternatives that are not as occupying but will keep you active.
Here are some suggestions on activities that you can indulge in:
Taking your dog for a walk
Going for a morning jog
Swimming
Practicing yoga at home (which can also incorporate mediation)
Doing some warm-up exercises
Playing music and dancing
How you exercise is not as important as that you do it. Just find something that makes you active and happy at the same time.
Conclusion
Having a full schedule can lead to stress, anxiety, and depression so there is no arguing about the importance of investing in a healthy mindset.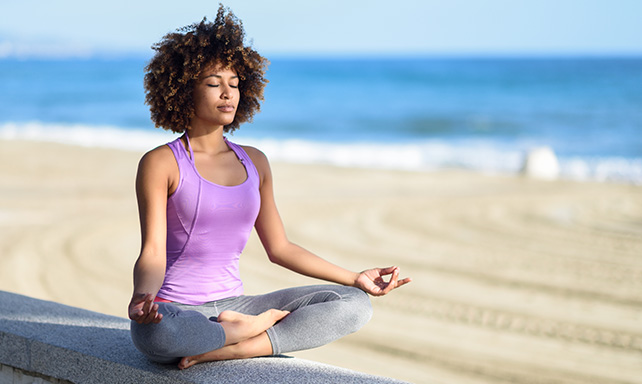 Just by incorporating these several suggestions can help you to create a positive lifestyle for yourself no matter what sort of responsibilities you have. Don't be hesitant to spare some time and invest in your mind, body, and soul.