If your dinner is not soon, but you are already hungry, then you should add healthy snacks to your diet. There is a belief that snacks are harmful to people's health. Surely, a pack of potato chips will do you no good. Eating candies or burgers is also not one of the best choices if you are hungry. Just try to avoid snacks that are high in calories and low in nutrients and your beauty will not be in danger. Some women might be skeptical about this advice and say that eating a sandwich saves them time. Well, then you should definitely continue reading to find out that some snacks are not only easy-to-make, but they can even reduce your weight. This article will teach you how to stay full during a day without gaining any extra weight. See 21 tasty healthy snacks ideas and find one full snack recipe further.
23 Best Tasting Snacks
Photo 1: Apple Cookies Make The Perfect Snack.
Photo 2: Two-Ingredient Banana Chocolate Chip Ice Cream Bites.
Photo 3: Berry Yogurt Bark.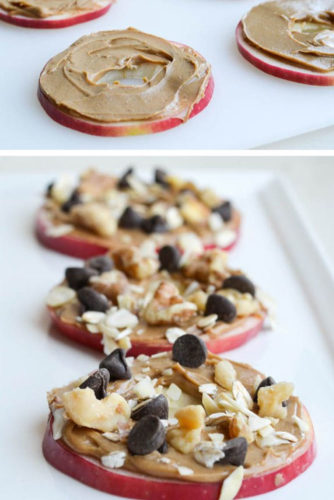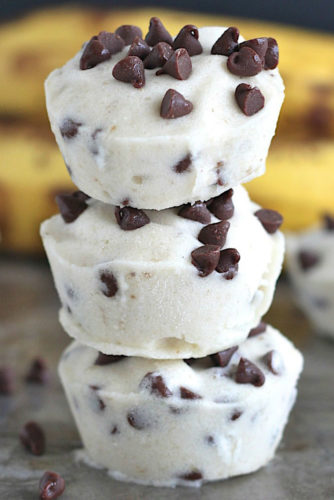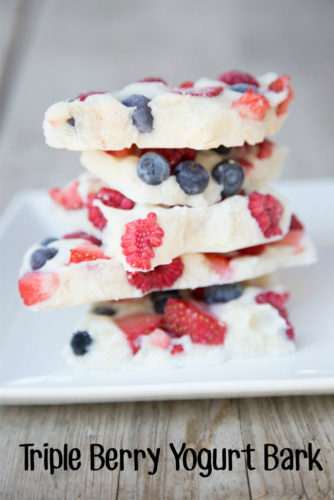 Photo 4: Chocolate Dipped Almond Butter Banana Bites.
Photo 5: Easy & Healthy Raspberry Yogurt Muffins.
Photo 6: No-Bake Energy Bites.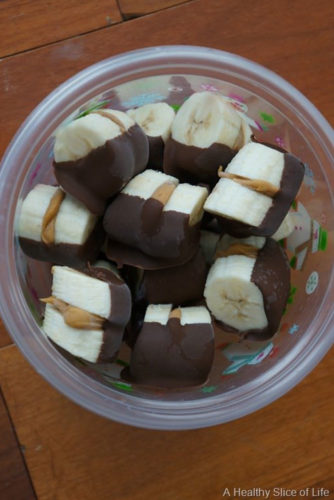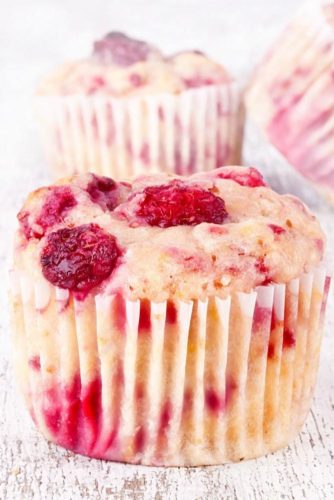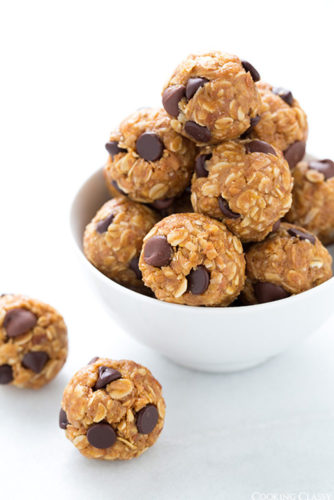 You need nutritious healthy snacks to stay energetic during a day and to be able to think clearly. Yes, it is not a misprint; some nutrients can really boost your mental activity. If you take an important examination, or you have a task at work that requires you to arrange your thoughts, then eat some nuts – it is a healthy meal. For example, almonds can prevent you from having a heart disease. Cashews contain very little fat. And hazelnuts taste wonderful with coffee and chocolate – other products that can make you full of energy. As for peanuts, they are so easy to find, as they are the most popular nuts, which are sold in any shop. Also, choose pistachios if you wish your organism to receive much calcium. However, be careful when you buy them – if their shells are fully closed, then they are immature. And walnuts are rich in omega-3 fatty acids. To save them for a longer time, put them in the refrigerator or any other cool space. Just a handful of nuts can satisfy your hunger. Now when your energy is boosted, let's see how you can lower your calorie intake.
Healthy Snacks
Photo 7: S'mores Snack Mix.
Photo 8: Healthy Summer Snacks with Taste of Nature.
Photo 9: Chocolate-Peanut Butter Granola Apple Bites.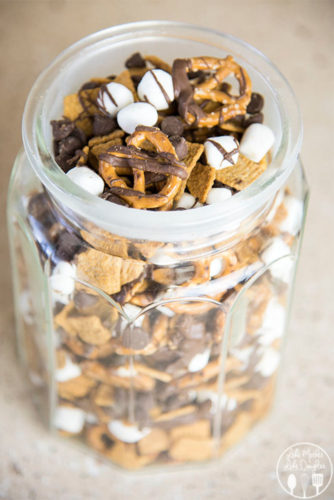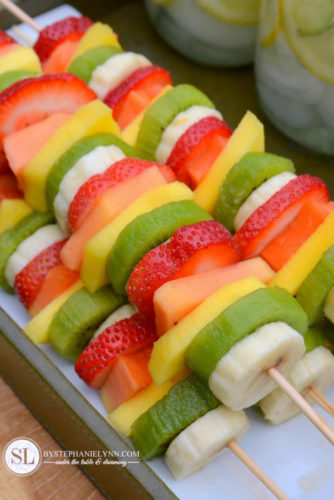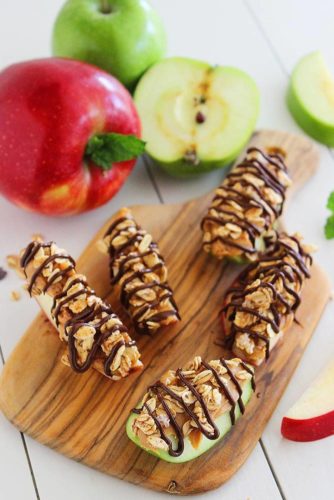 Photo 10: Frozen Blueberry & Yoghurt Kebabs.
Photo 11: Healthy Greek Yogurt and Honey Blueberry Muffins.
Photo 12: Nutella Mini Pancake Kabobs.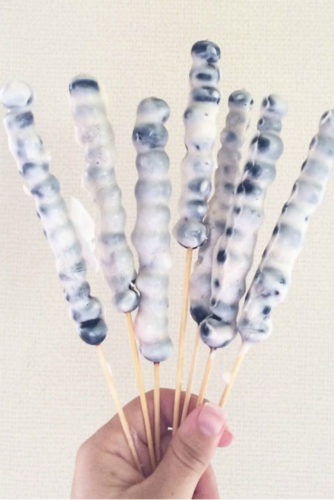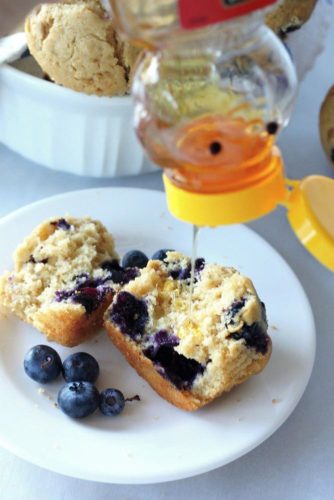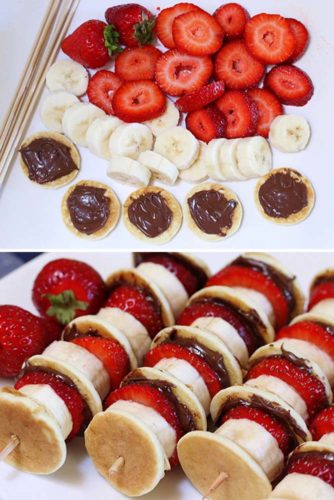 If you have several extra pounds, you should try snacks for weight loss. Yoghurt and other kinds of dairy can really help you to stay fit, and they are nutritious snacks, too. Mind that you should buy only low-fat dairy. It is very rich in calcium. Dairy is also high in protein. If you combine exercises with protein intake, it will help you to burn many calories. Besides, this combination is very good for your metabolic rate. To keep protein intake within 10 grams per a snack, you can drink, for example, a glass of skim milk. In case you do not like this product, you can eat several slices of cheese. Now let's find out what else you can eat to deal with extra weight.
Healthy Snacks
Photo 13: Banana Split Bites.
Photo 14: Dark Chocolate Detox Bites.
Photo 15: Salted Chocolate Dipped Mandarin Slices.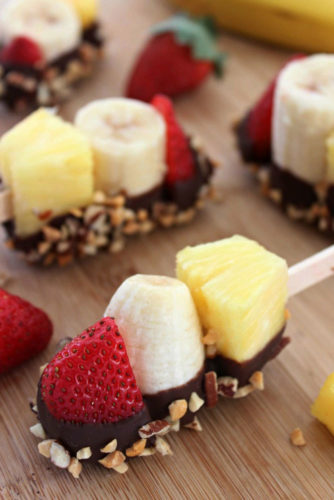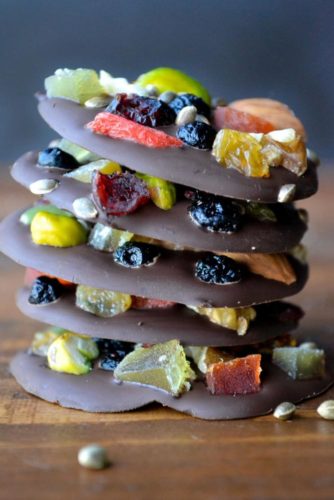 Photo 16: Strawberry Granola Yogurt Bark.
Photo 17: Vanilla & Blueberry Cashew Almond Snack Bars [vegan, gluten-free].
Photo 18: Strawberry Kiwi Fruit Pizza Watermelon.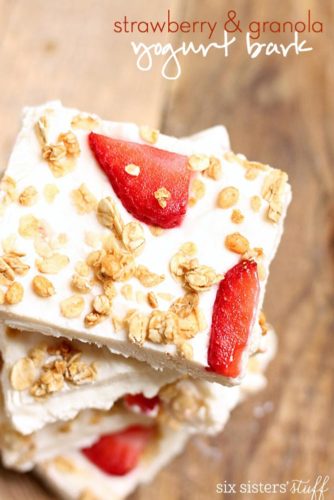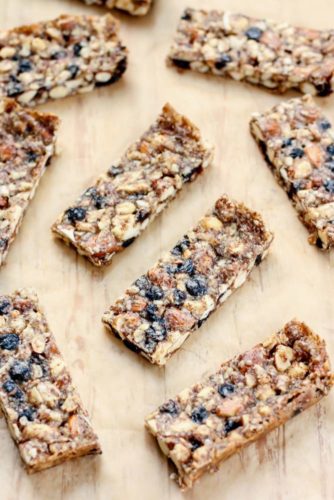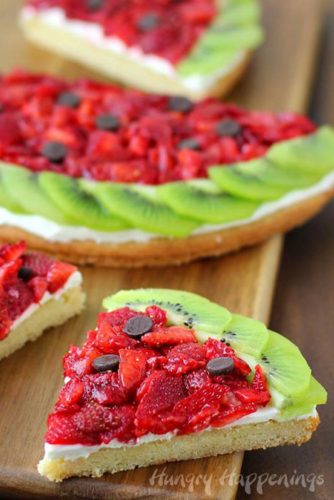 Fruits are also considered to be snacks that burn fat. Besides the fact that most fruits are very low in calories, they also contain much fiber. And fiber is beneficial to your health because it improves your digestion. There is a wide variety of fruits, so you will never get tired of eating them. Enjoy your snacks for weight loss! You can just eat an apple, a banana, or some berries. By the way, apples contain much iron. Or, you can make an easy and delicious desert by combining several fruits. For example, you can cut one banana so that its halves would not split up, poor some yoghurt inside, and add strawberries. Dark chocolate can supplement this snack. Keep in mind that when it concerns fruits, it is better to eat them instead of drinking them. Researchers have proved that if a person drinks fruit juice instead of eating fruits, he or she will become hungry faster.
Healthy Snacks
Photo 19: Healthy Banana Split.
Photo 20: Copycat Kind Bars.
Photo 21: Frozen Greek Yogurt and Pomegranate Bites.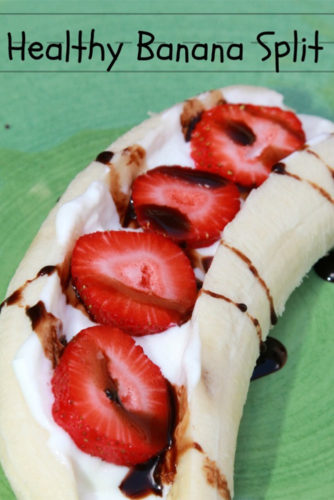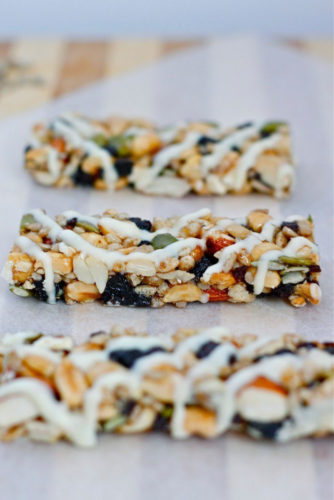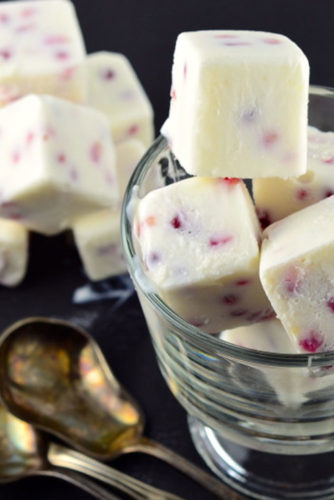 Now you are well aware of how to have snacks that will have a positive effect on your organism. Keep following our tips and stay healthy!
Strawberry Oatmeal Bars

Ingredients
Crust & Crumble:
6 tablespoons unsalted butter, melted
1½ cups white whole wheat flour
1½ cups regular oats (not the instant kind)
½ cup honey
¼ cup brown sugar
1 teaspoon ground cinnamon pinch of salt
Strawberry Filling:
3 cups of sliced fresh strawberries
1 tablespoons fresh lemon juice
1 teaspoon of vanilla extract
1 teaspoon white whole wheat flour
Instructions
1. Preheat oven to 350.
2. Line the bottom of an 8×8 pan with parchment paper and spray with cooking spray for easy removal.
3. To make the crust & crumble, to a large bowl add melted butter, white whole wheat flour, regular oats, honey, brown sugar, ground cinnamon and salt. Mix until just combined, mixture should be a little crumbly. Scoop out 1 cup of the mixture and set aside, that will be your crumble.
4. Add the remaining mixture to the prepared pan. Spread the mixture out and using your fingers press into the bottom of the pan so the crust is in an even layer.
5. To make the Strawberry Filling: to a small bowl add strawberries, lemon juice, vanilla extract, and white whole wheat flour. Toss to combine.
6. Add the strawberry mixture on top of the crust and spread out evenly.
7. Evenly sprinkle the crumble mixture over the top of the bars.
8. Bake the bars for 50 minutes. Remove the bars from the pan and let sit for 10 minutes. Cut and serve.
Cinnamon Pecan Chia Bars

Ingredients
12 pitted Medjool dates (roughly 1 cup)
1/2 cup pecan pieces
1/4 cup almond butter (see note)
2 tbsp chia seeds
3/4 tsp ground cinnamon
Instructions
1. Line a 9″x5″ loaf pan with parchment paper and set aside. You'll want the parchment paper to overhang on two opposite sides so you'll be able to easily pull the bars out of the pan when it's time to slice.
2. Add all ingredients to the bowl of a food processor.
3. Process until all ingredients are just about evenly dispersed, stopping to scrape down the sides with a spatula several times throughout. It will be done when its consistency holds its shape when you press on it.
4. Turn out mixture into the prepared loaf pan and press firmly into a block with about 1/2″ thickness. The mixture won't take up the whole pan – just press into however much you'd like.
5. Refrigerate pan for at least 45 minutes, or until the mixture has hardened some and will slice cleanly.
6. Slice into 8 bars and store in the refrigerator. Bars will stay for several weeks.



Source: Glaminati.com