Looking for romantic anniversary ideas for you and your boyfriend, husband or significant other? Do you want to do something special this year to make it memorable? Is it a milestone anniversary such as your 1st, 25th or 50th?
If you want to celebrate your anniversary and are looking for romantic date ideas you have come to the right place. We have gathered some of the best ideas for anniversary dates for you and your love.
As well, some of these might work for first date ideas if you want to make a great impression on a potential new love.
30 Romantic Anniversary Ideas
Following is a list of some fun and romantic anniversary night ideas to help you plan the perfect evening for your beloved.
Check out our favorite ideas for an anniversary celebration: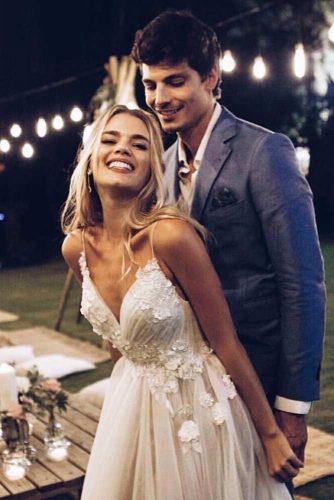 1. Go Sightseeing
Spend the day sightseeing, either locally or perhaps take a road trip. Take in the culture and the sights and enjoy spending time together.
2. Write Her A Love Note
Write them a love note on the bathroom or bedroom mirror, or decorate their car with hearts and a love note. There are special makers designed to write on glass. Compose a love note to make their day.
3. Open Your Wedding Time Capsule
If you have a wedding time capsule, open it on your special anniversary. Or watch your wedding video and look at your wedding albums.
4. Go To A Wine Or Beer Tasting
Go to your favorite winery or brewery for a tasting. Or purchase a few bottles of your favorite wines or beers and have a candlelight tasting in the privacy of your own home.
5. Renew Your Wedding Vows
Men if you are looking for special romantic anniversary ideas for her, you can arrange to renew your wedding vows. Have a small gathering of your closest friends and family and recreate your wedding day. Or simply renew your vows.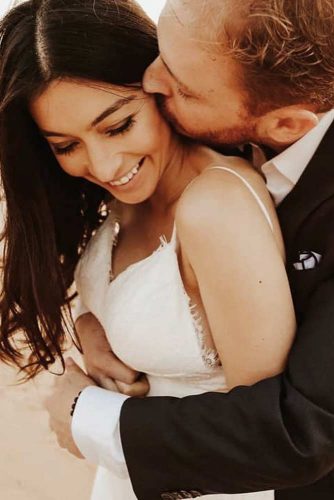 6. Take Her On A Shopping Spree
Treat her to a day of shopping at her favorite stores. Go shopping for sexy lingerie together. Buy her some new shoes or makeup. Have lunch at your favorite cafe and just browse the local shops.
7. Take A Trip
Plan a romantic getaway to some place she has always wanted to go. Or better yet, return to the place where you spent your honeymoon.
8. Write A Love Story Or Poem For Your Love
Write her a short story expressing your love. Recall how you met and when you first fell in love with her. Write her a poem. Or better yet, a song, if you are musically inclined, and then play it for her. Or if you aren't good with written words, you can always make a romantic playlist of all of your favorite songs from your relationship.
9. Have A Movie Night
Have a romantic movie night watching movies or television shows that were popular when you first started dating. Pop some popcorn, open a bottle of bubbly and cuddle up on the couch for a movie marathon.
10. Have An Indoor Picnic In Front Of Your Fireplace
Light a fire and have a simple picnic in front of a roaring fire. Open up a bottle of champagne and have all of her favorite picnic goodies in a picnic basket with some flowers.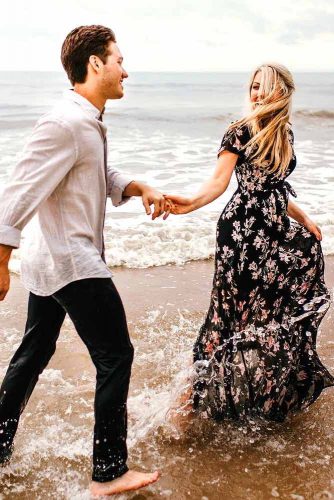 11. Take A Cooking Course Together
There are plenty of fun cooking classes available. Take a course together and learn to prepare a culinary feast!
12. Go On A Ski Trip
Rent a romantic cabin the mountains. Ski during the day and spend the nights in front of a roaring fireplace with champagne.
13. Go Ice-Skating
This is especially romantic at an outdoor rink near the holiday season.
14. Attend A Wine And Paint Class
Wine and paint classes are all the rage! Even if you aren't much of an artist, you can attend a couples class, share a bottle of wine and have fun painting together!
15. Go Horseback Riding On The Beach
Take her horseback riding on the beach and have a picnic and watch the sunset over the ocean.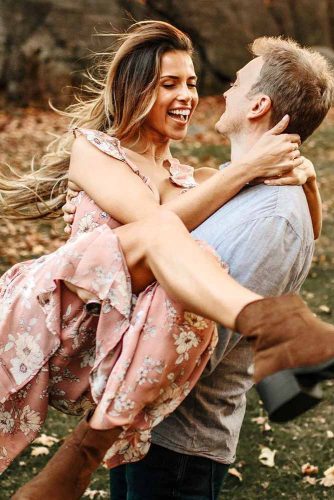 16. Have A Couples' Spa Day
Pamper yourselves at a luxurious spa. Get the full treatment: couples massage, mud bath and the works!
17. Spend The Day At Home
Have breakfast in bed. Take a bubble bath or shower together. Break out the adult games and toys and just enjoy each other's company with no interruptions. Turn of your cell phones for the day and focus on each other.
18. Go To A Festival
Attend a music or food festival and enjoy the day. Go the Renaissance Faire or another local event.
19. Recreate Your First Date
Surprise her by recreating your first date and tell how when you first know you were falling in love with her. Visit your favorite "make-out" spot from your courting days. Plan a road trip visiting some of the places that are significant to your relationship.
20. Take A Dance Classes
Salsa dancing is very sexy and ballroom dancing is romantic and timeless.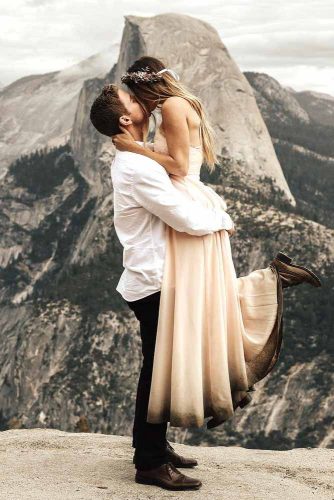 21. Rent A Room At A Bed & Breakfast
Book a room at your favorite B&B. Decorate the room with candles and rose petals. Don't forget the champagne and strawberries!
22. Have A Romantic Dinner At Home
Go to the local farmers market and buy fresh ingredients to make a new recipe together. Bake some goodies such as pastries or homemade chocolates or candy for dessert.
23. Attend A Concert
This is especially fun if one of your favorite bands from when you were dating or fist married are touring.
24. Have A Photo Shoot
Hire a photographer and have a romantic photo shoot to commemorate the day.
25. Attend A Sporting Event
Girls. This is one of the best romantic anniversary ideas for boyfriend.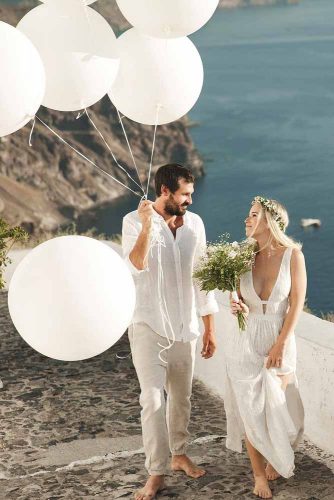 26. Surprise Her At Work
Show up at her place of employment at the end of the day and kidnap her, complete with handcuffs and a blindfold. The rest of the evening is up to your imagination!
27. Go On A Cruise
A romantic cruise to an exotic location is always a great way to spend your honeymoon. Or if you can't get away, take a sunset dinner cruise.
28. Role Play
Go to a bar and pretend you don't know each other. Try to pick her up and see where the night takes you. Act out on your secret fantasies. Again, break out the sexy lingerie and adult toys and games!
29. Go Antiquing
Spend the day poking around antique stores and thrift shops. Buy each other fun vintage gifts or something cool for your home. Have coffee at your favorite local coffee shop.
30. Have A Scavenger Hunt
Plan a fun and romantic scavenger hunt and leave her cute clues in each location. Have it ended in the bedroom where you are waiting with champagne, soft music and candlelight.
Anniversaries are about romance, but they can be fun as well. A lot of these cute anniversary date ideas can help you recapture your youth.
We hope these romantic anniversary ideas have given you some inspiration to plan the perfect day, evening or weekend for you and your love. Remember, you don't have to spend a lot of money to have a great time. Your anniversary is about celebrating your love so you don't have to break the bank to show each other how much you care!



Source: Glaminati.com