Manicure is one of the most important final stages of each girl's image. Masters all over the world are trying to introduce another new product, set the course of the new trend, because fashion never stands still. Each season we are surprised by different acrylic nail shapes: the nail designs shapes, the length. It is very changeable and we create it ourselves. Every day there are more and more new products and trends, and we just do not have time to follow them all. The sphere of nail art is not an exception. And what the trendy manicure requirements will be in 2023 and what the types of nail shapes will be the most popular? So, below you can see the hottest trends of all seasons of the year: of summer and winter, as well as of spring and autumn.
The Most Fashionable Form of Nails: 2023 Trends
When choosing a nail is worth remembering that at the peak of popularity right now – it is a natural and natural style. Women prefer to "own" the nail plate, not false nails; a bright and catchy design is replaced by a classic french gentle or light color. Even if we consider the fact that this year the Red Rooster Fire, that does not mean that all the rage long and colorful nails! Naturally, the first question master sounds on what types of nails shape you want. But how do you choose? Surprisingly, it is now the most squeak – short nails. Let's understand more.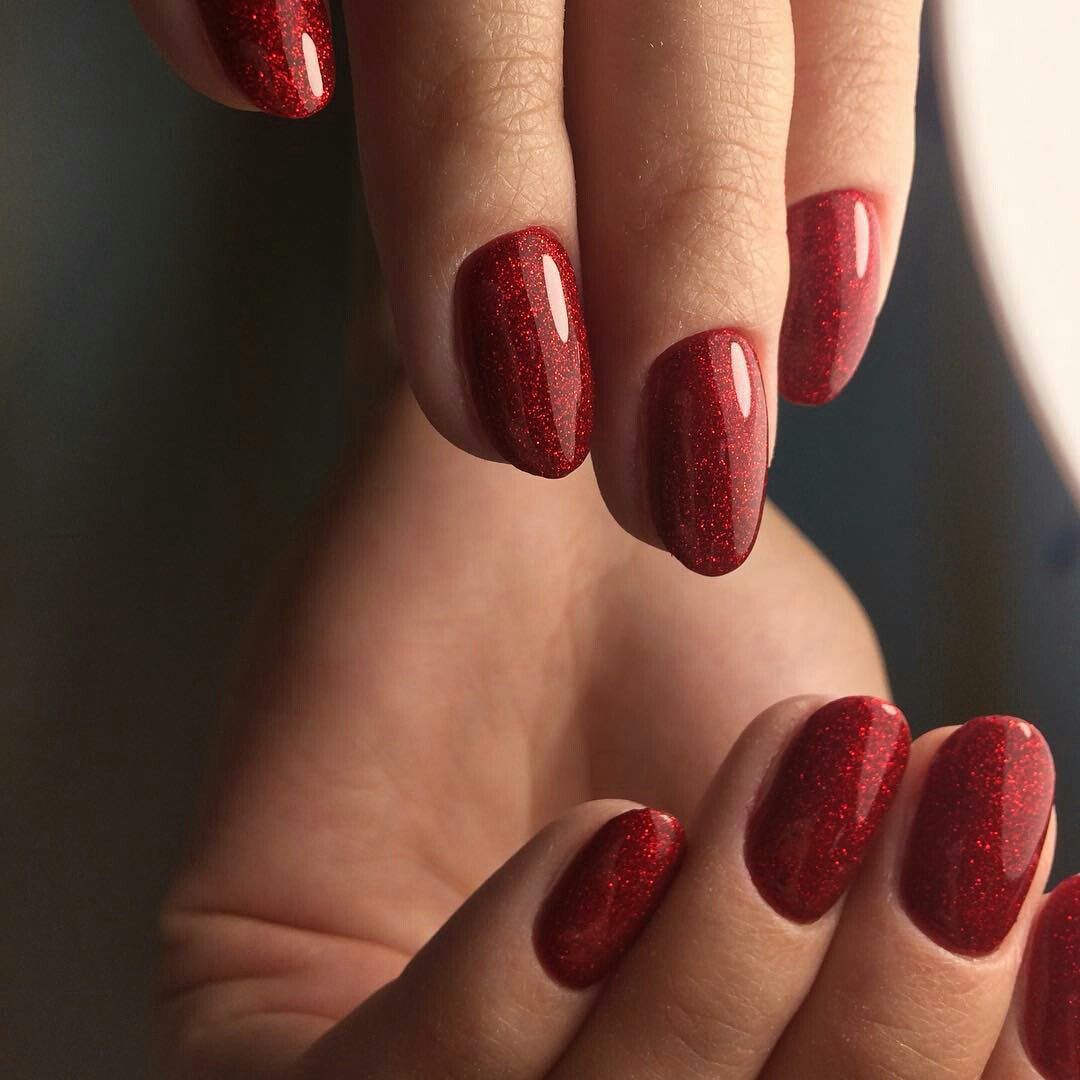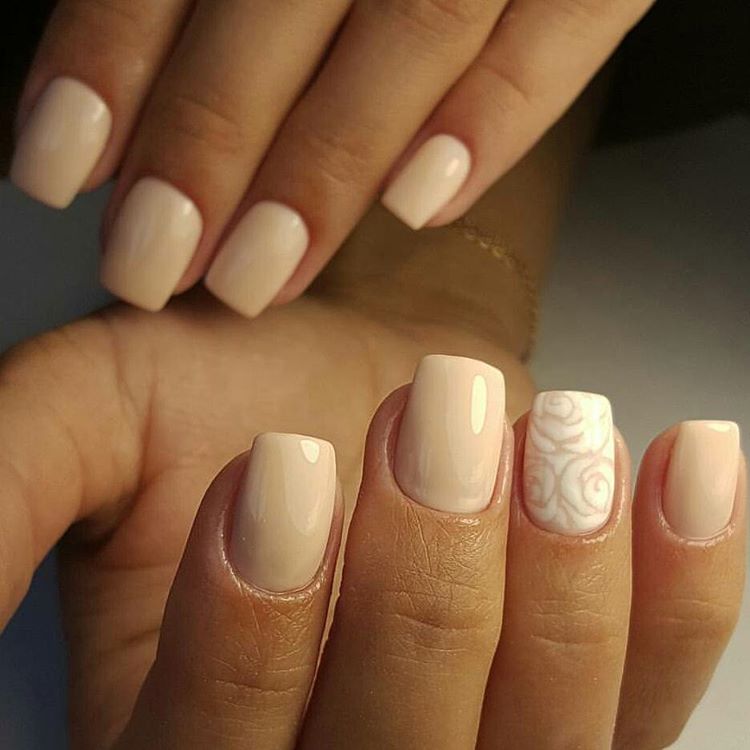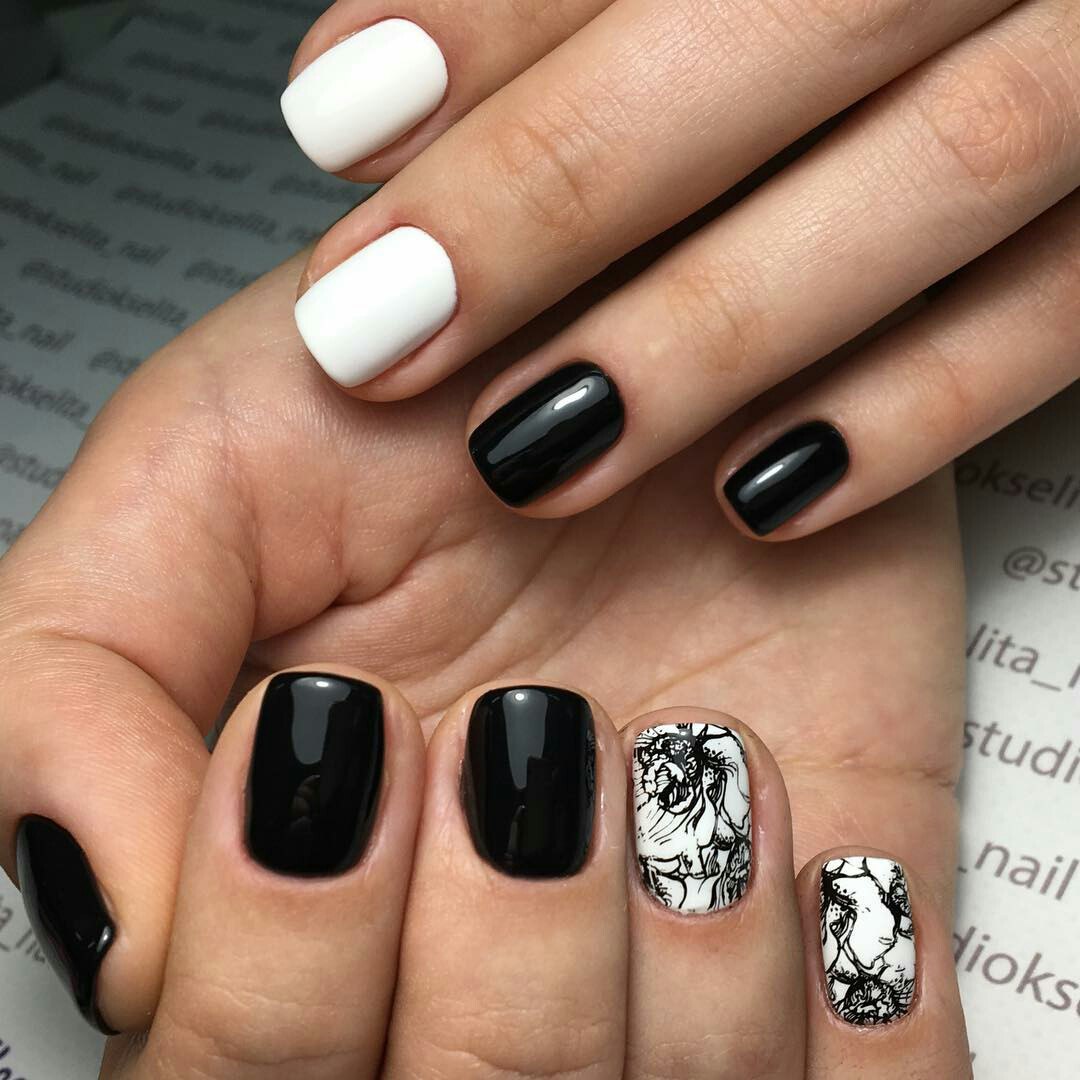 12 Different Nail Shapes 2023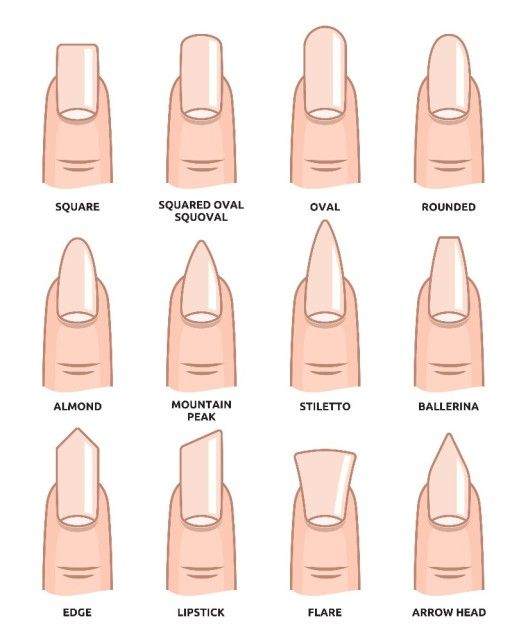 1. Almond Nails
The almond shapeв nails that have been already forgotten is becoming popular again. This name came from the similarity of the nail and these nuts: oval at the base and sharp at the end. The long "almonds" add some elegance and sophistication. Take into account the fact that it's necessary to choose the color of the coating and patterns carefully, as well as the outfit or image suiting manicure. The selected almond shaped acrylic nails should not look defiant. Look at the pictures to determine whether you like this option or not.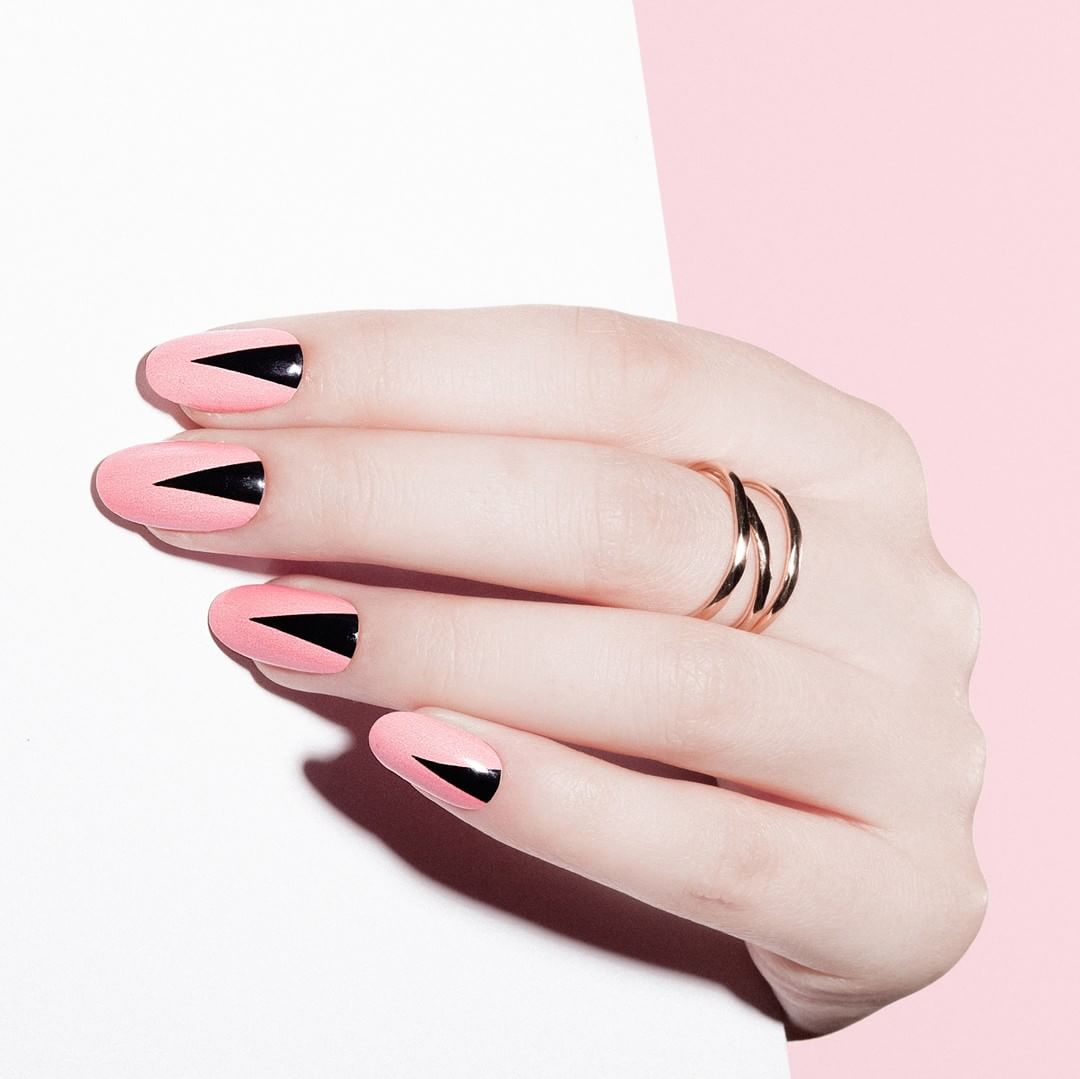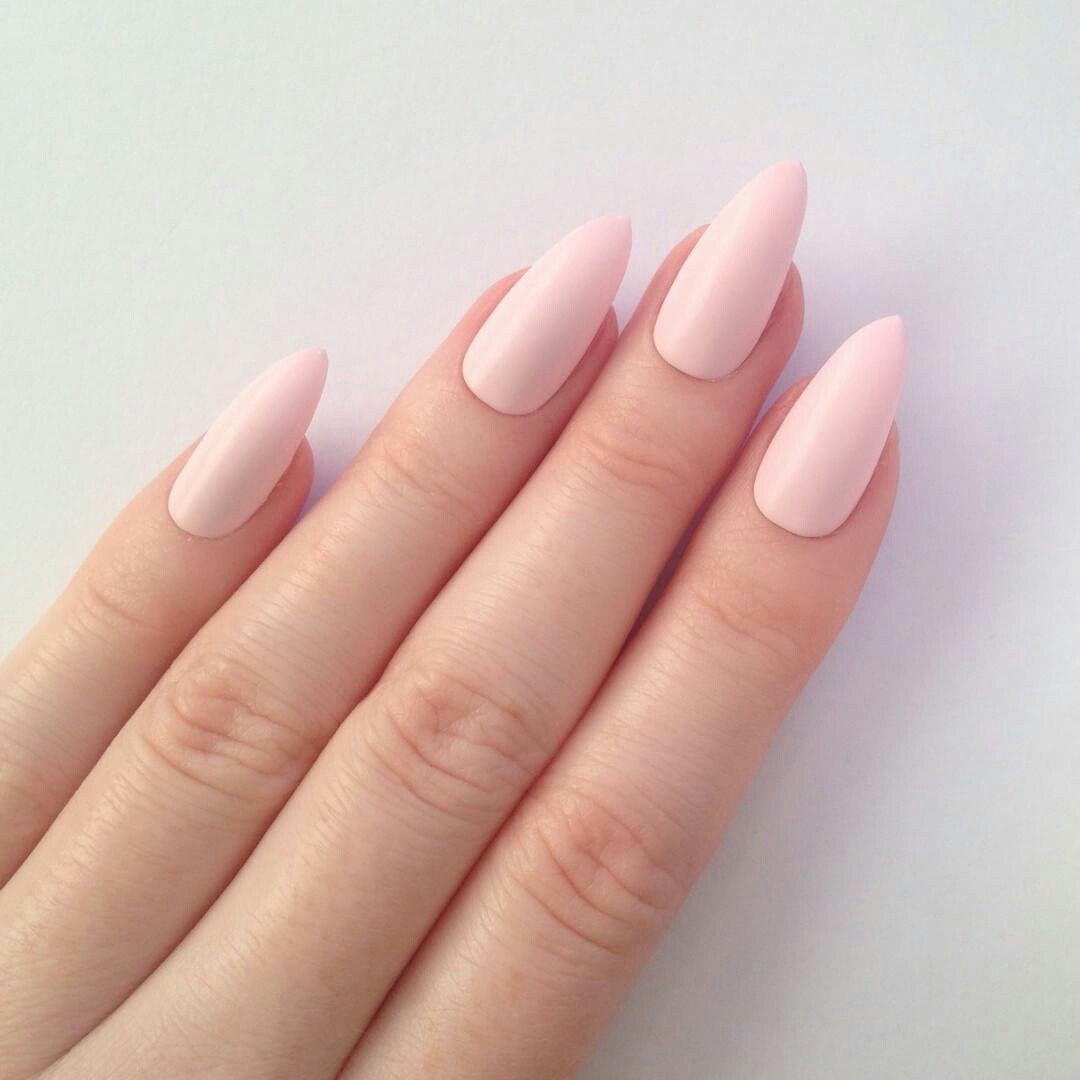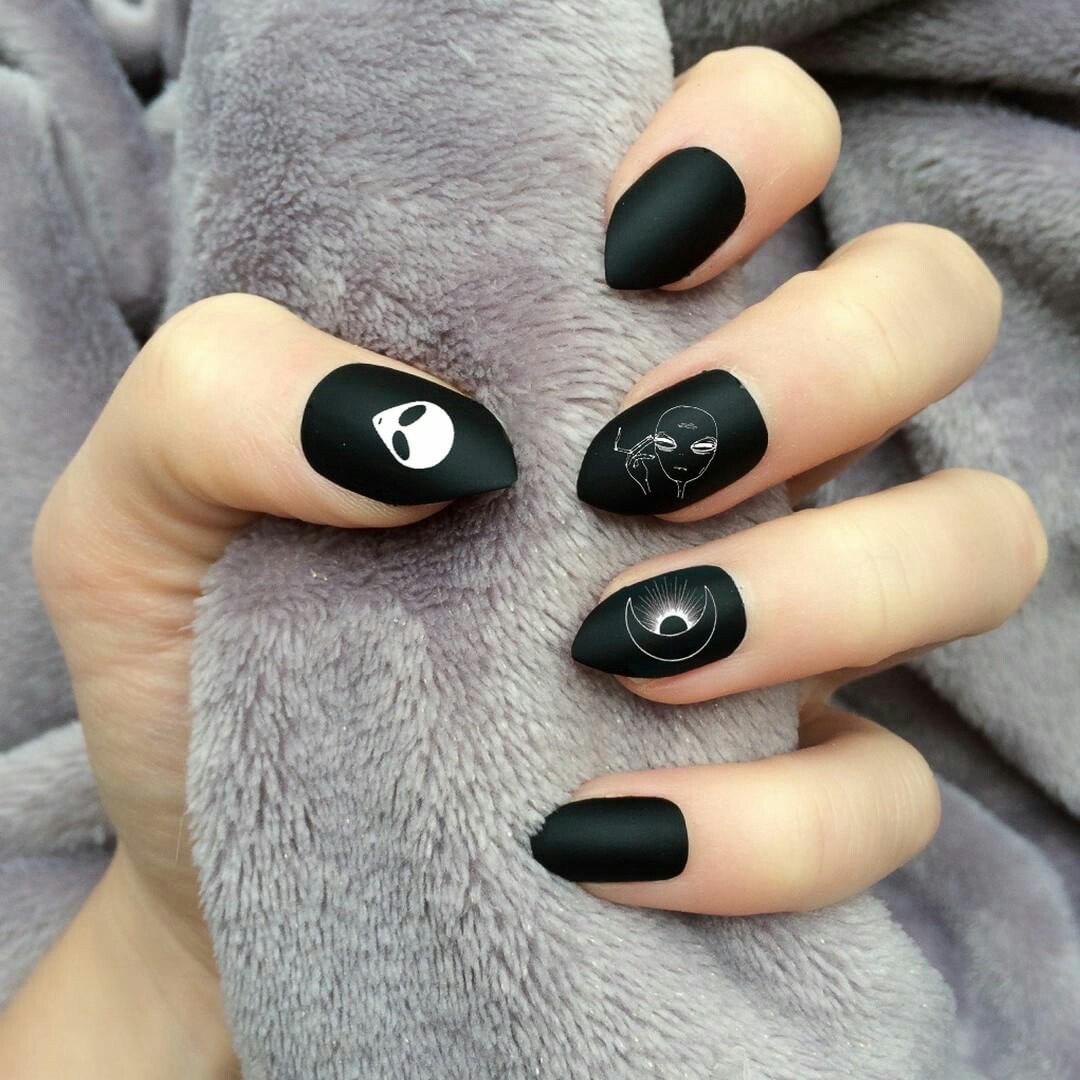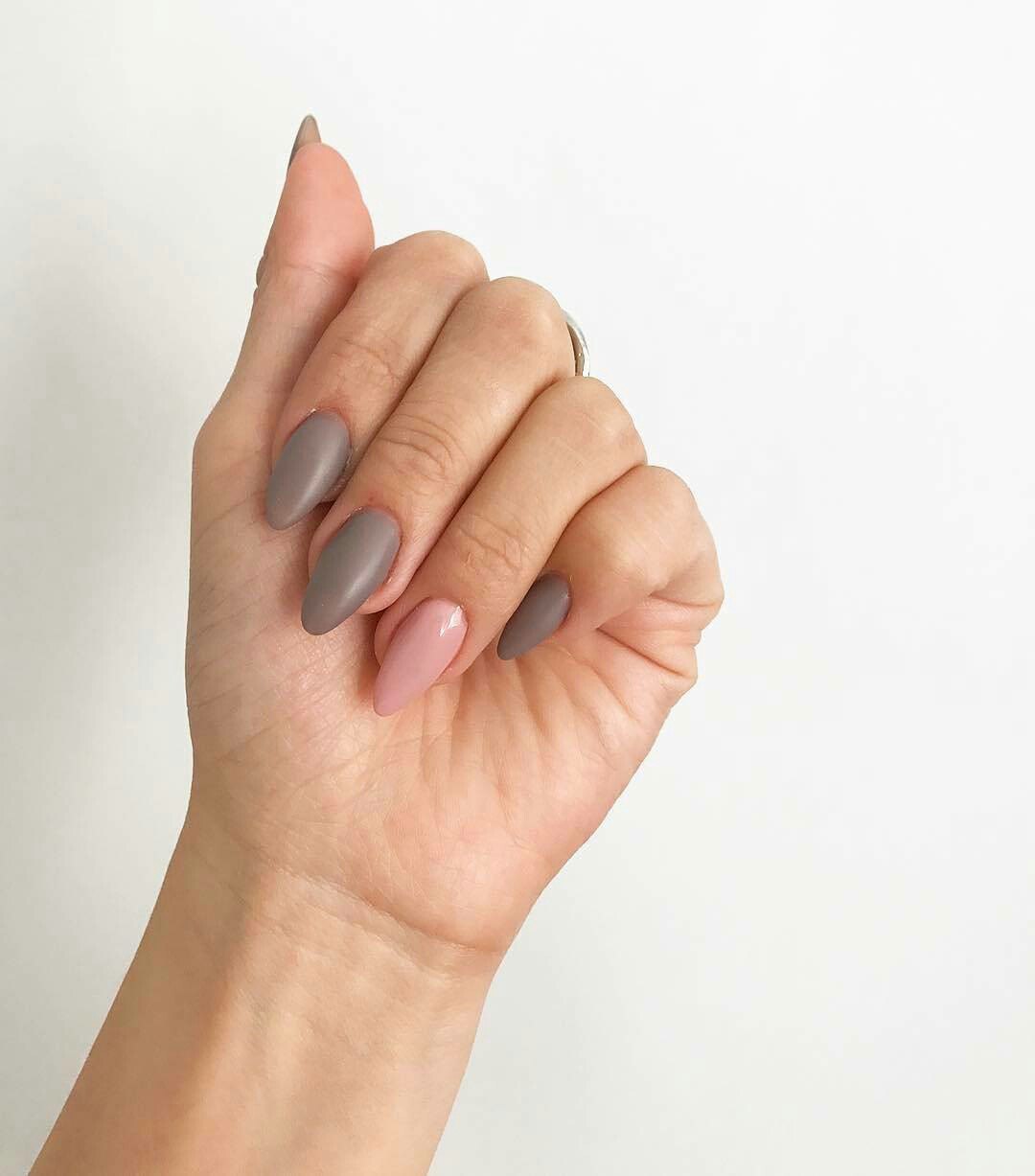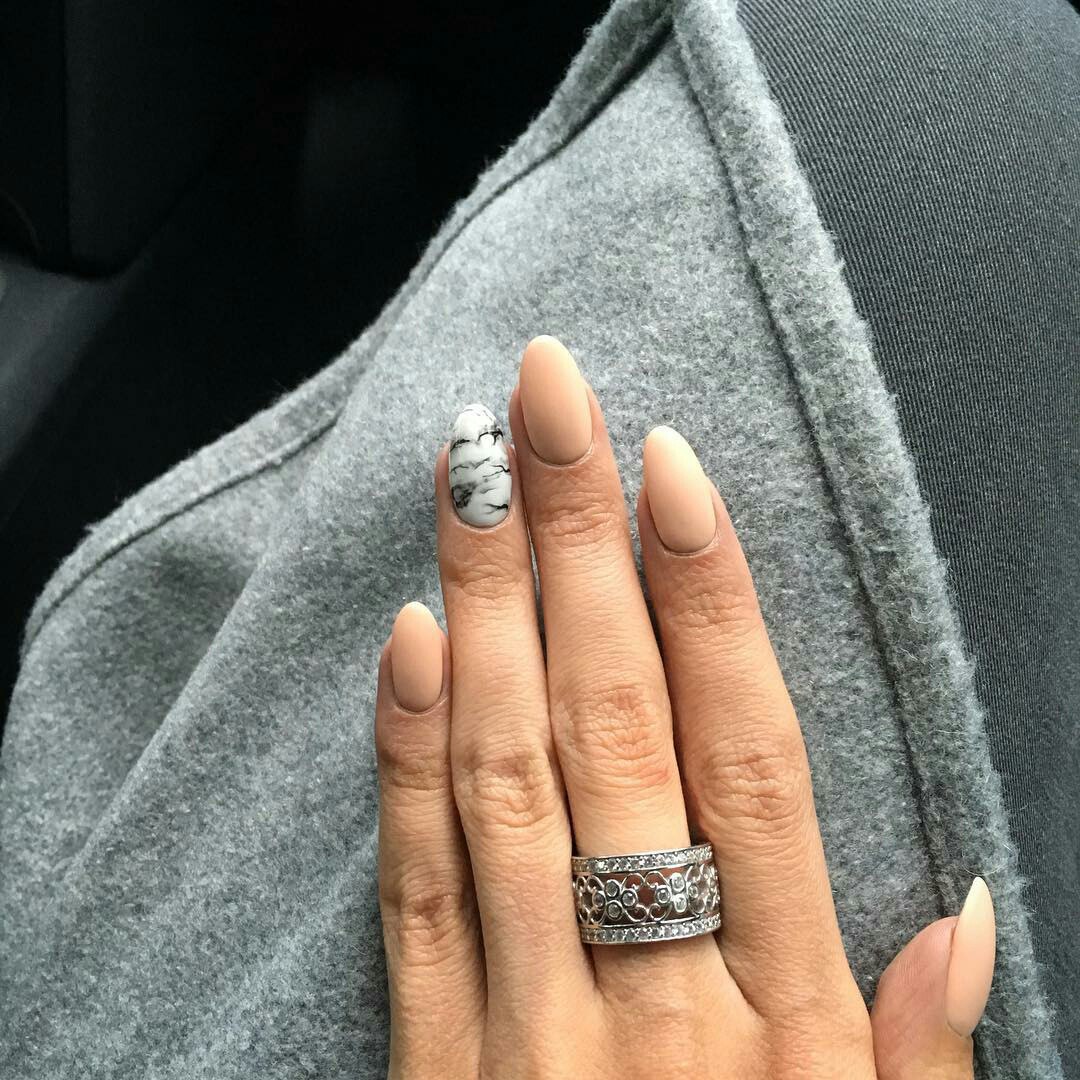 2. Oval Nails
Only this shape is close to the natural nail to the maximum, so it is a main trend of 2023. The oval shaped acrylic nails emphasizes femininity and naturalness in the hands, which is now so popular with young girls. And we would like to note that it is the most universal and suitable for each girl of all forms of the nails. It looks more harmonious on the short and medium-length nails.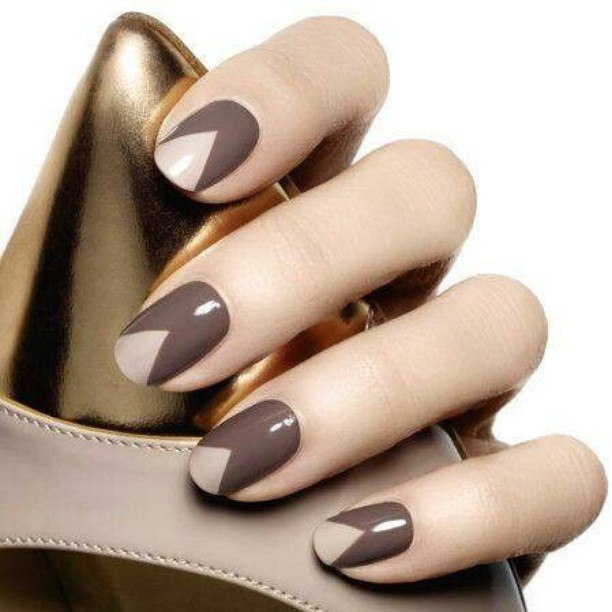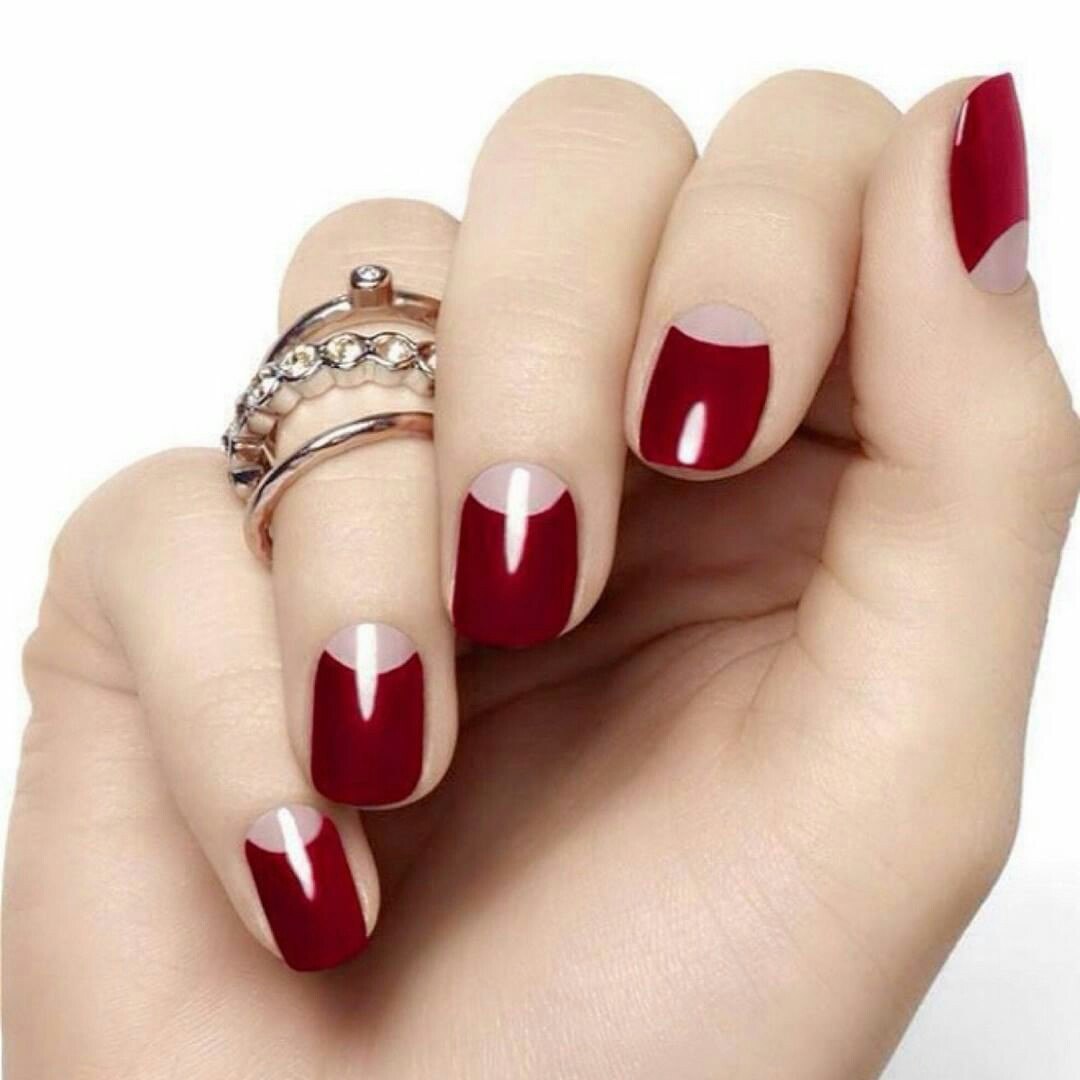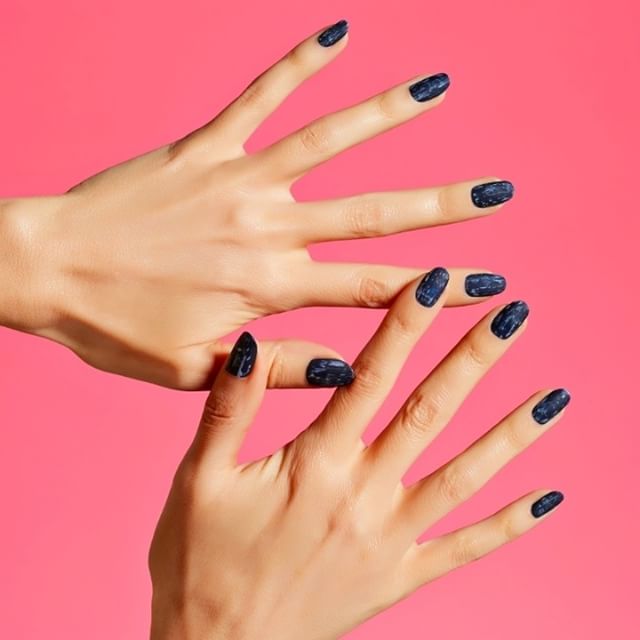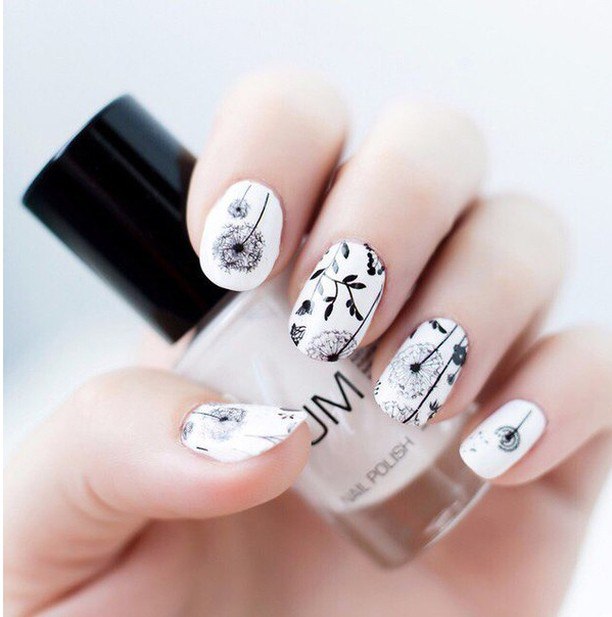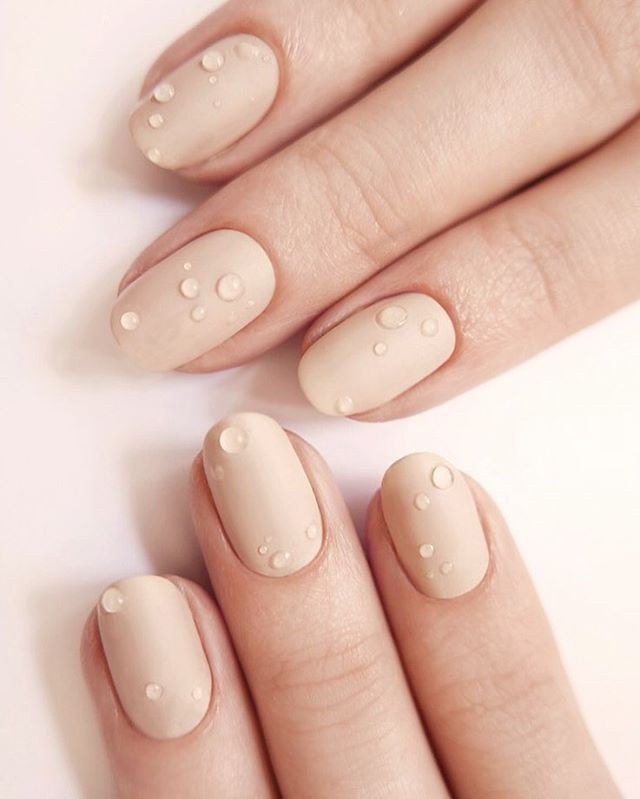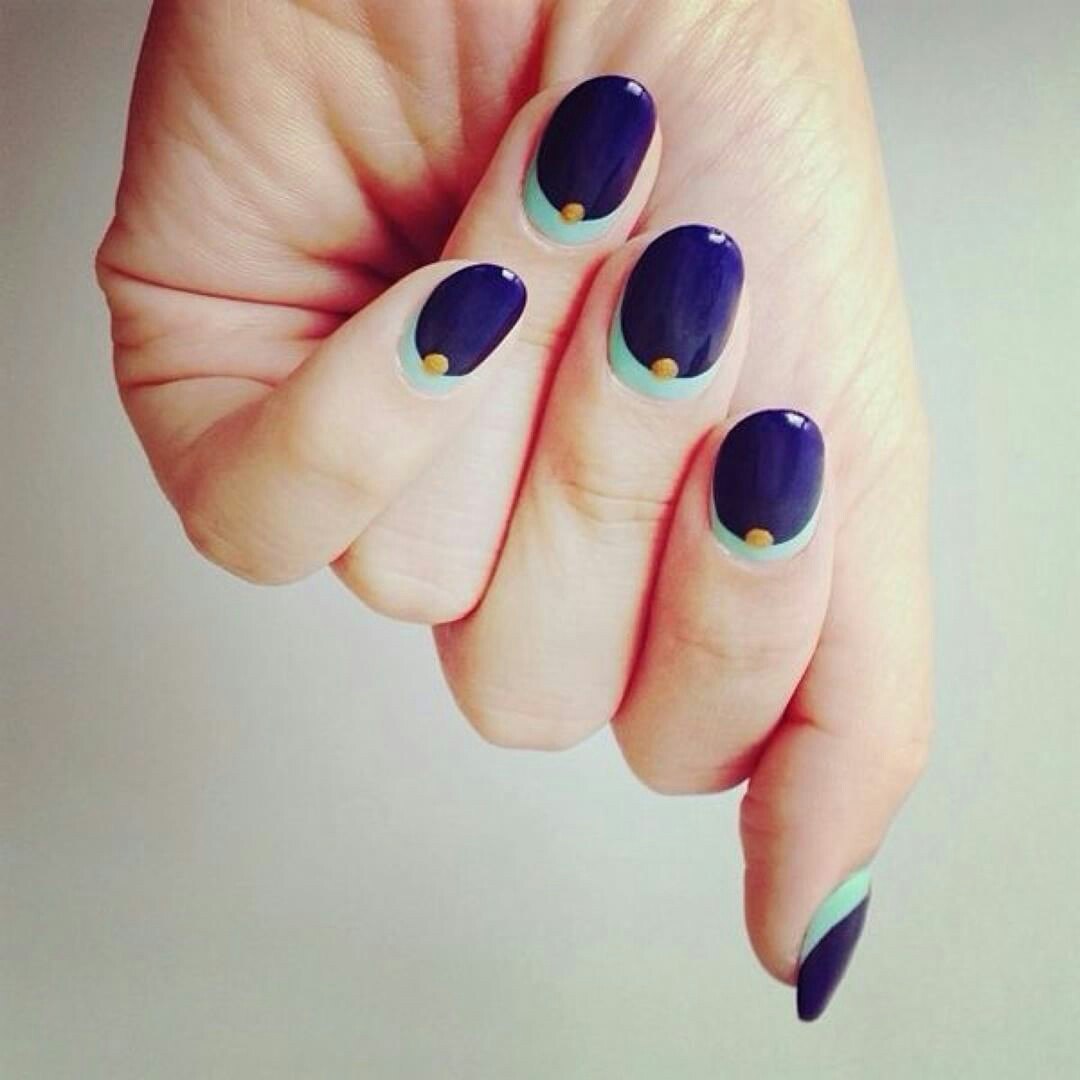 3. Square Nails
The square nail shapes is considered to be classic, but outdated. But despite this, it is still in high demand. Especially the short length will be the most stylish. But you must be careful and remember that this form will emphasize the beauty of the long and thin fingers but make the thick fingers visually bigger. Square acrylic nails will look beautiful with all sorts of brilliant ideas and all shades of nail polish. Internet is rich in photos with different variations of fashionable decorations, and you can choose what you like. The "square" can also be different: clear, soft and slightly oval.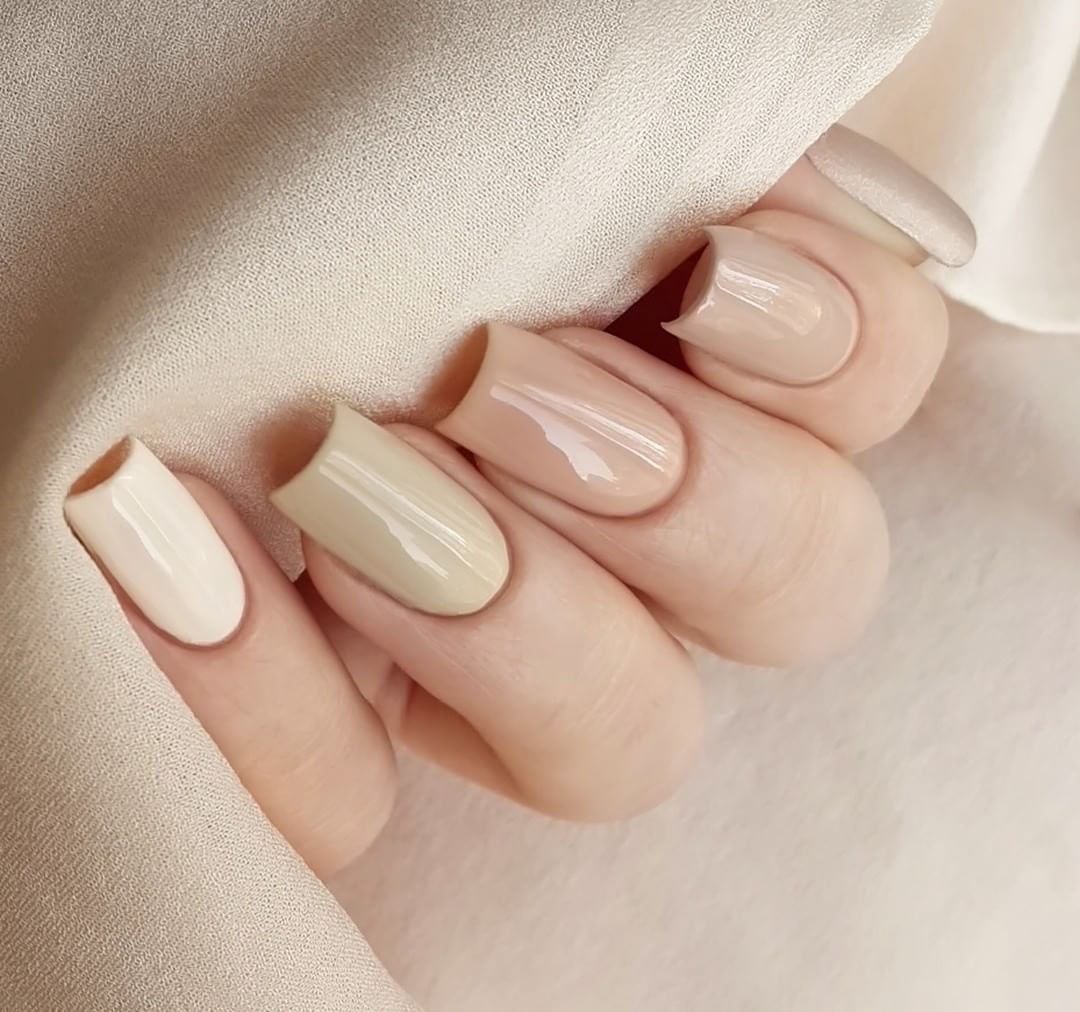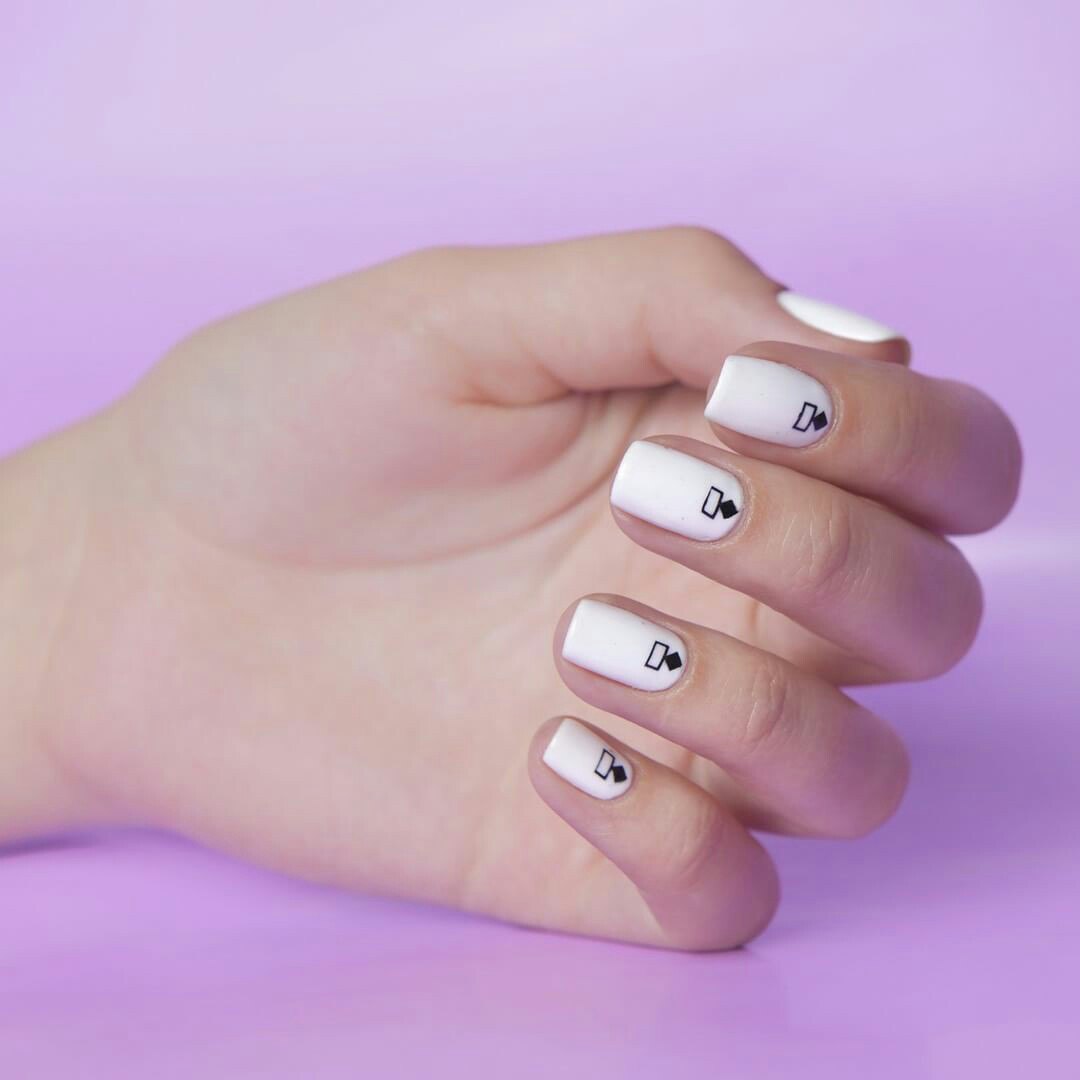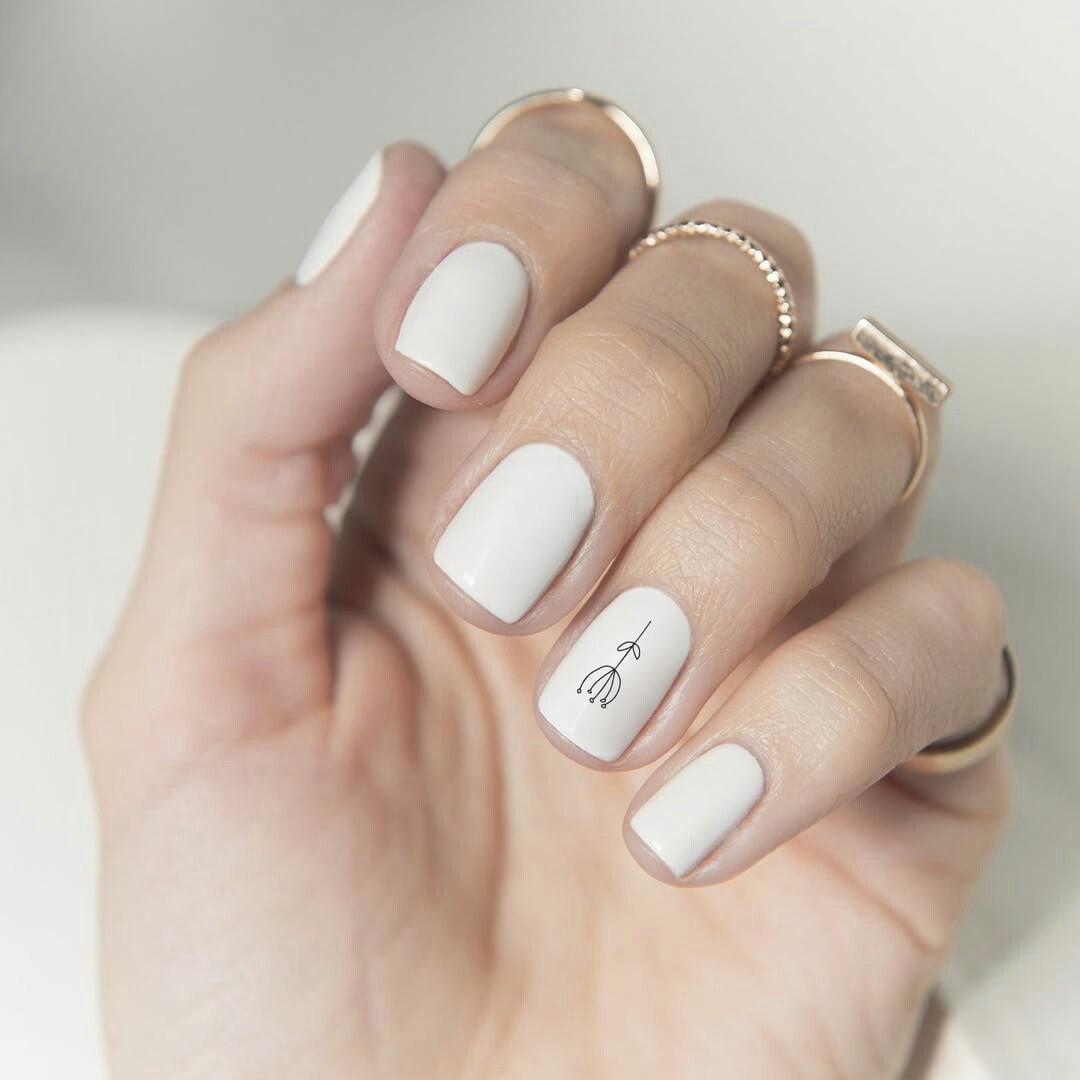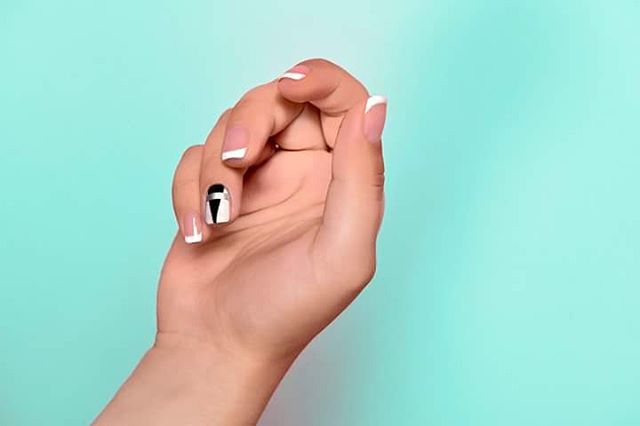 4. Ballerina Nails (also Coffin Nails)
It certainly suits real fashionistas. Ballerina shaped nails is returned to us from the distant nineties and has become the most urgent even in 2016. It will become more and more popular in 2018. She really looks like a ballerina nail shape because of its tapered tips at the end of the square.
It is surprising that these tips reduce the risk of damaging the nail plate. It became famous and popular thanks to America, or, to be exact, the western celebrities. Coffin shaped acrylic nails look ideal on the average length. Design and pattern can be different, as they depend on your wish and imagination. And you can pick up for the idea of the Internet.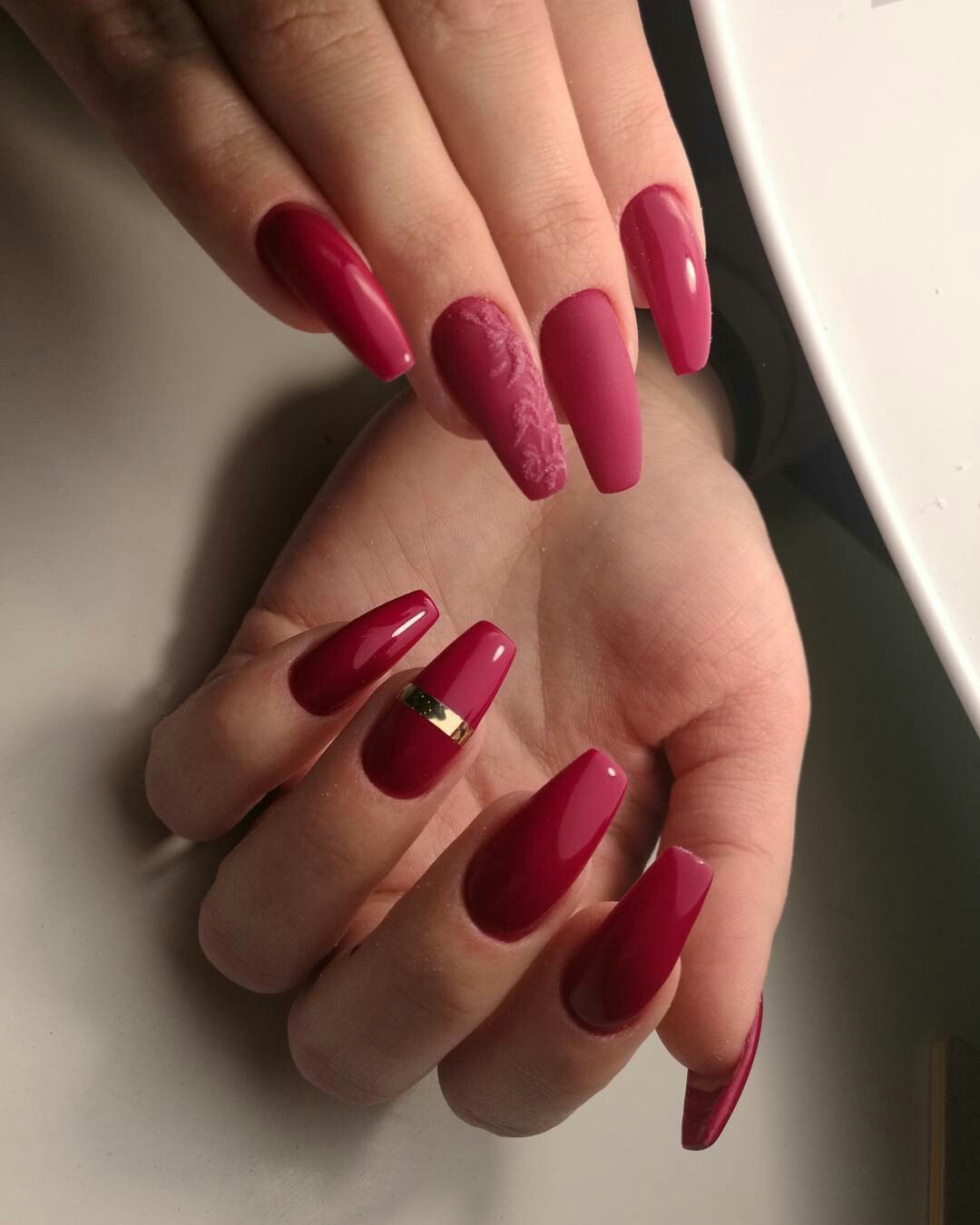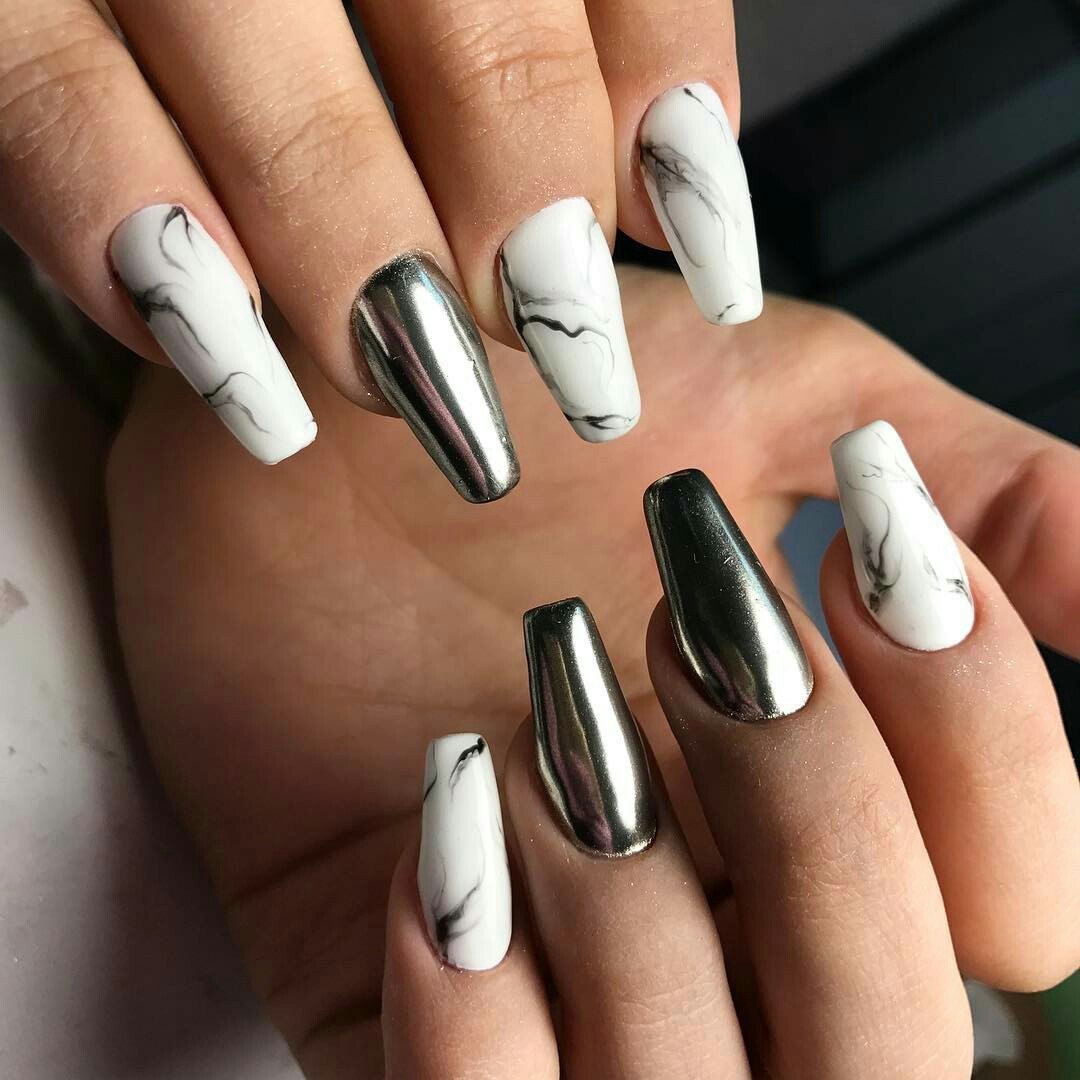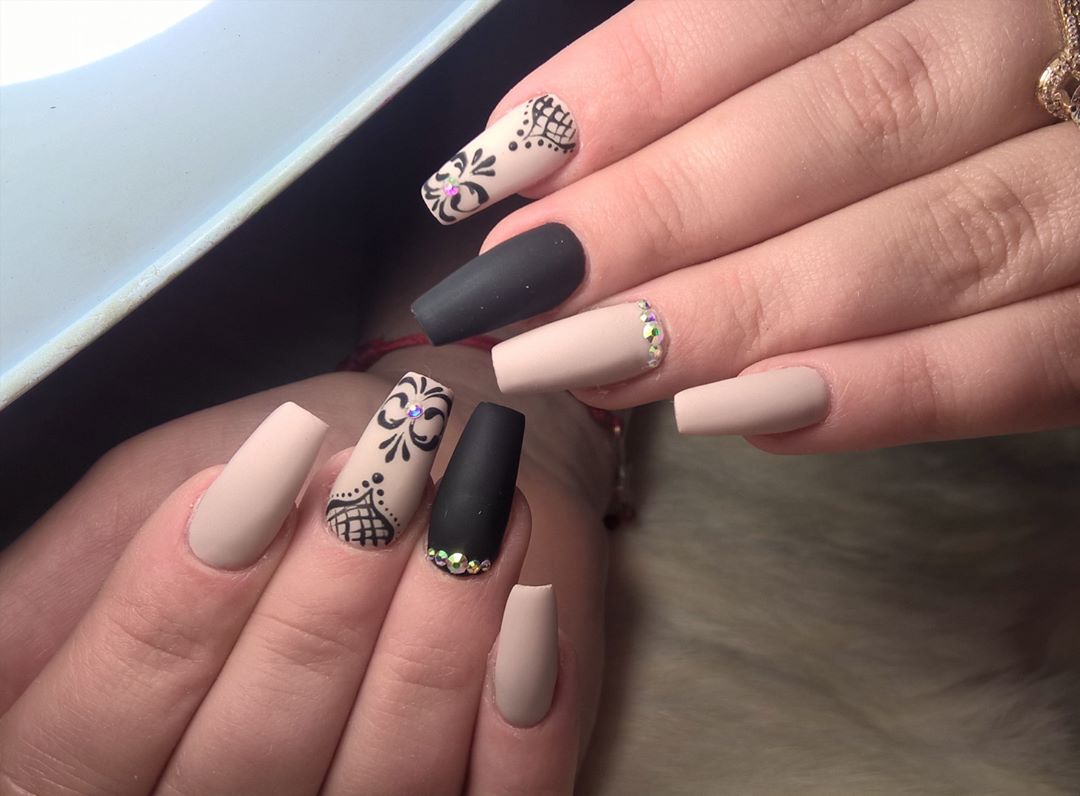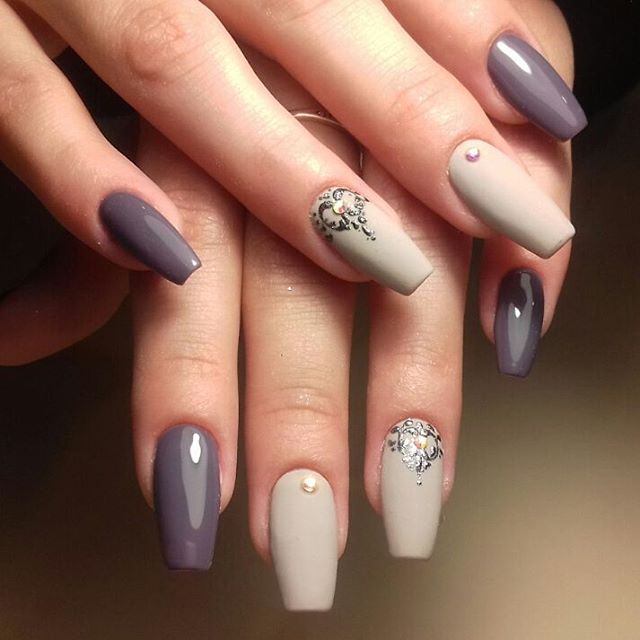 5. Squoval Nails
The "soft square" shape is quite universal. It is a square with rounded smooth edges. So, harsh lines are smoothened and the shape resembles a classic oval that suits everyone. Squoval nail shape suits any nail design. Ordinary shiny or matte polish, fashionable nail art with foil, painting, sequins or modelling will look harmonious on the soft square nails. Squoval nail designs is considered to be ideal for the classical French manicure.
Although, the rounded square shape suits many girls, there are some exceptions. Women having short fingers and wide palms are better to abandon experiments with the square nail shape including "soft square".
Soft square is a trendy combination of classic femininity and such properties, as determination, severity, perseverance and an ability to protect yourself. These are the nails of the new-age woman, not a pampered creature who's unable to take part in action but a fighting girl, strong and tough one who also doesn't forget about her attractiveness.
Squoval acrylic nails shape lets play with images highlighting either softness and femininity, or determination and strength. For instance, gentle colors will make your look more delicate, and bright dark tints and shiny textures will emphasize the strength of your character.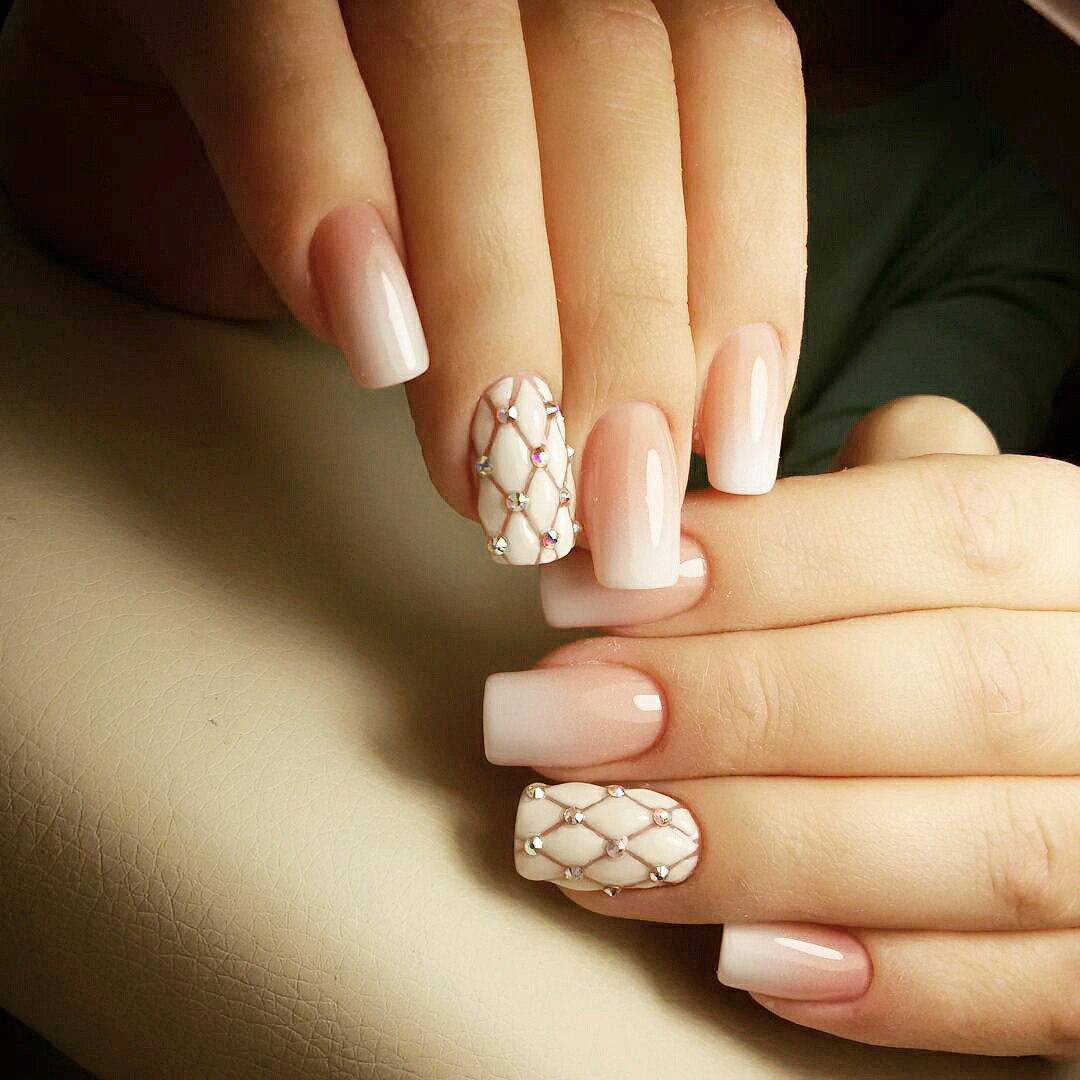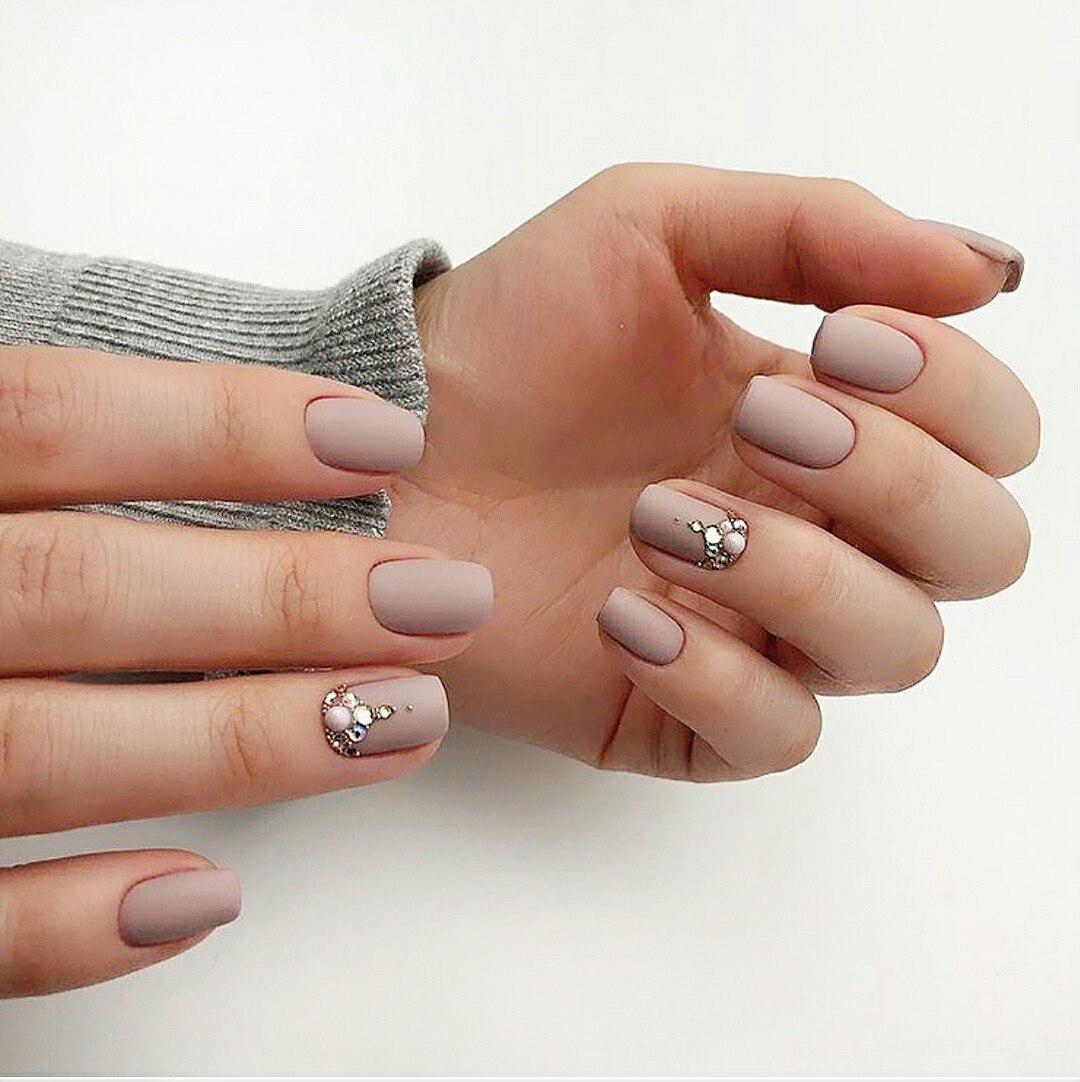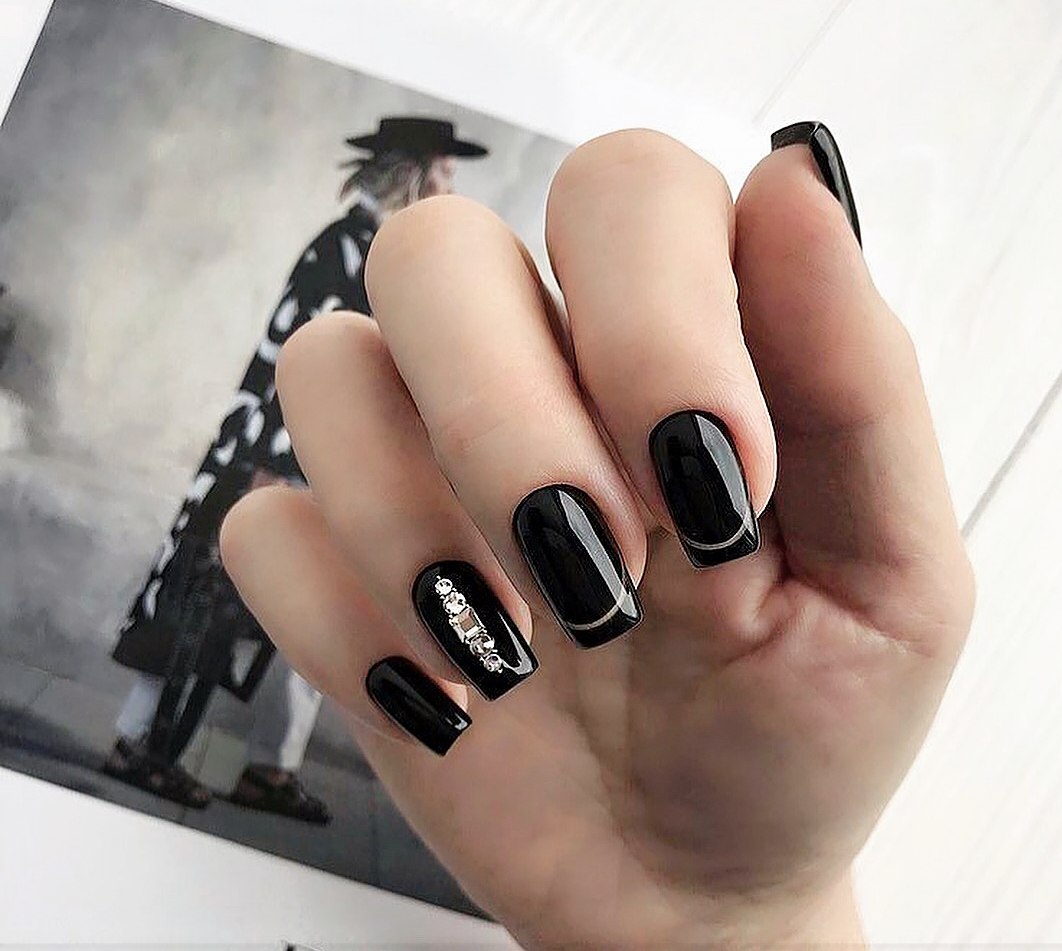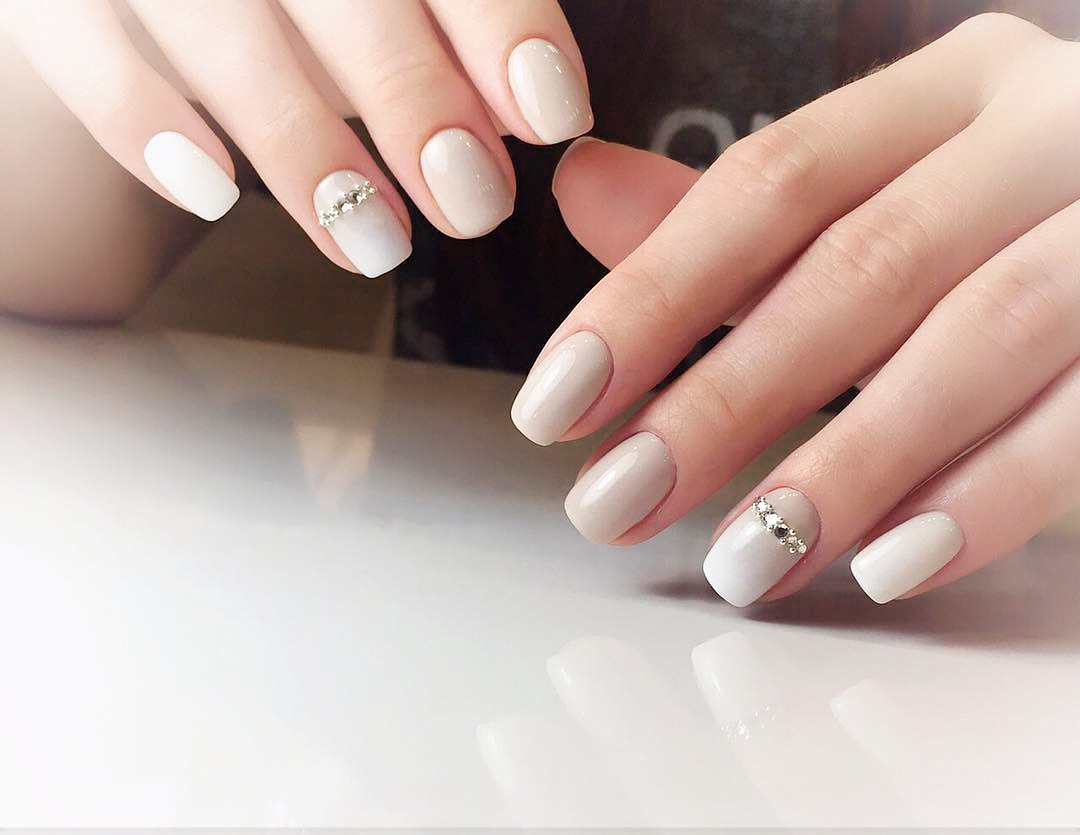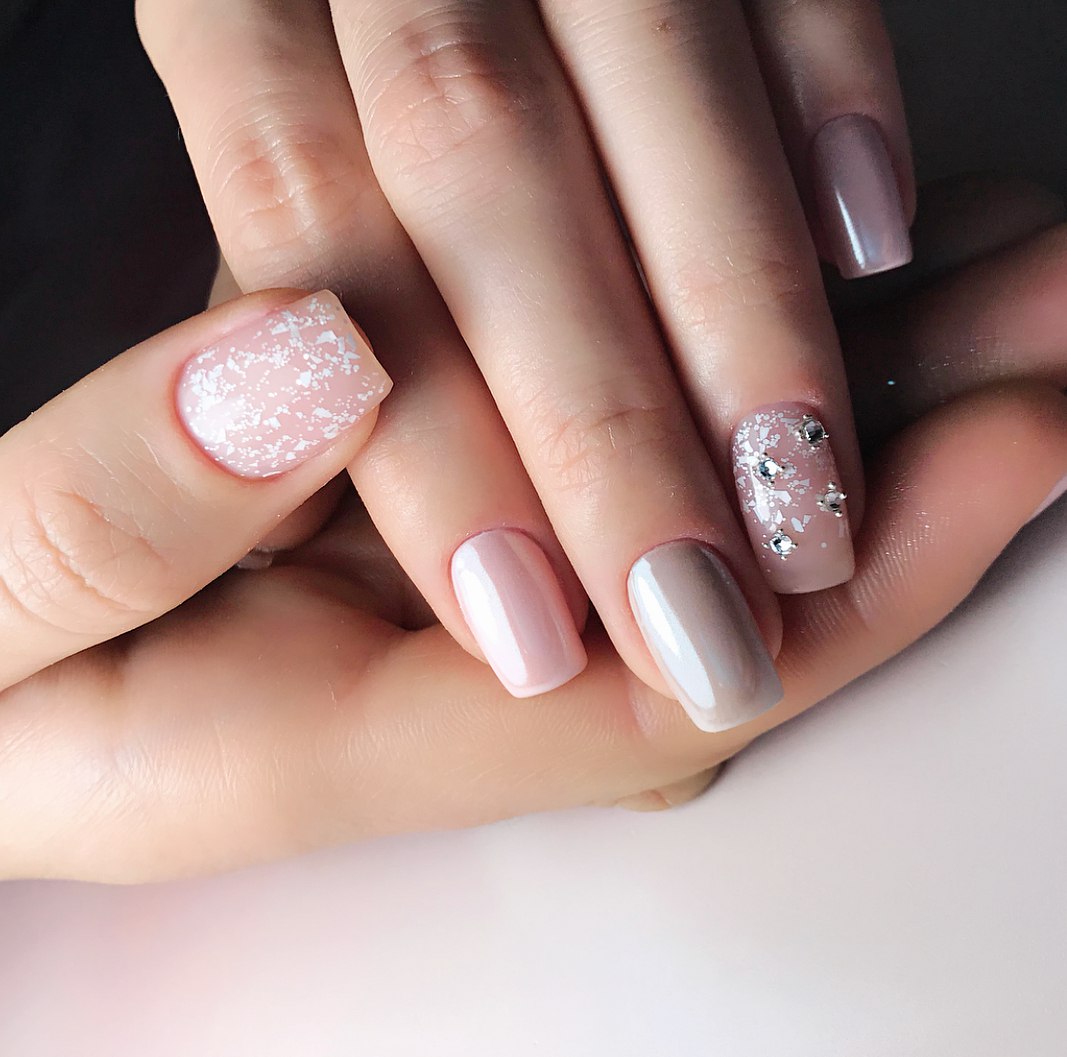 6. Mountain Peak Nails
This shape looks sharper than an almond shape. Mountain peak nail designs are an extraordinary style and a bold choice! Too sharp shape can be achieved only if the girl has artificially extended nails as the natural ones are not strong enough to have distant and sharp edges on.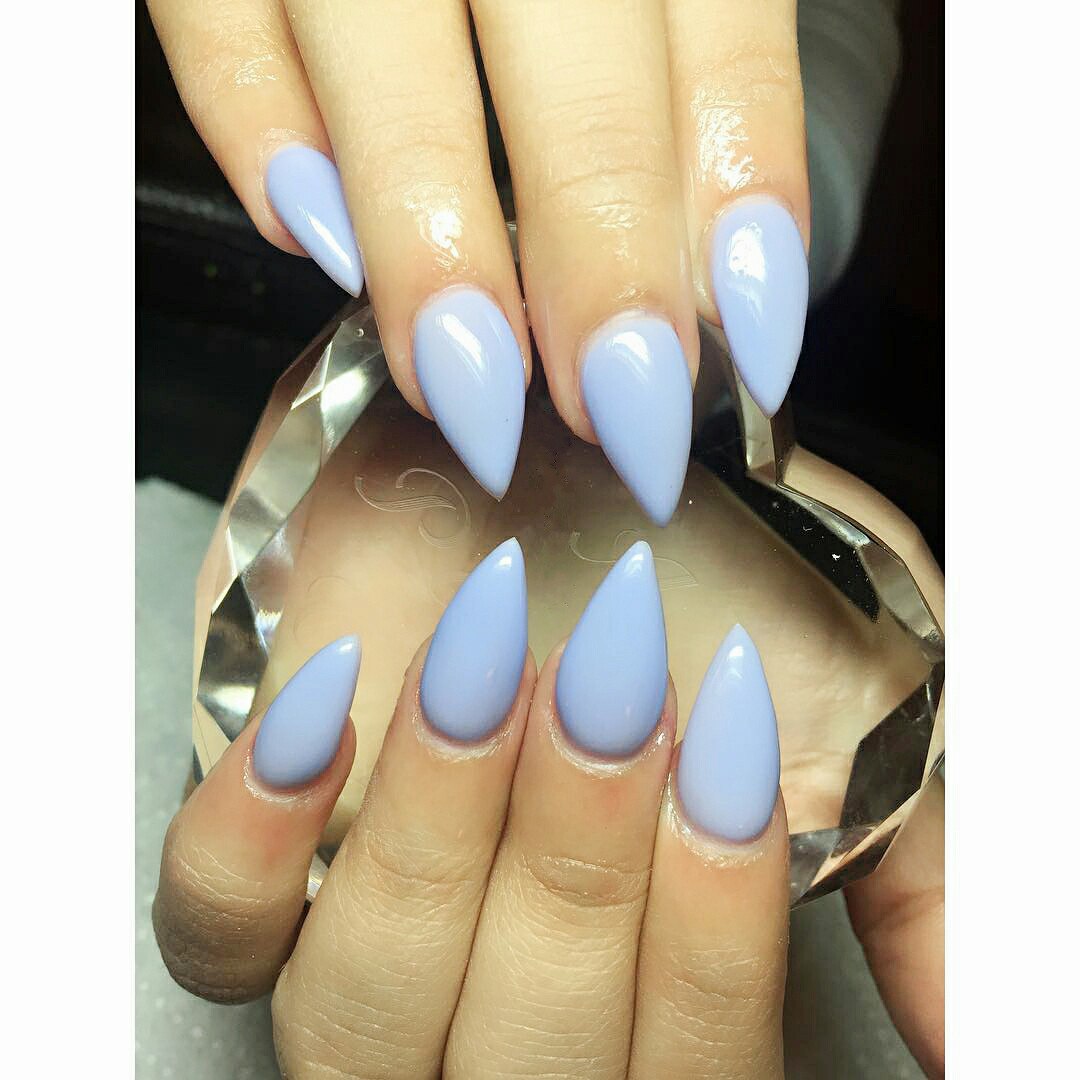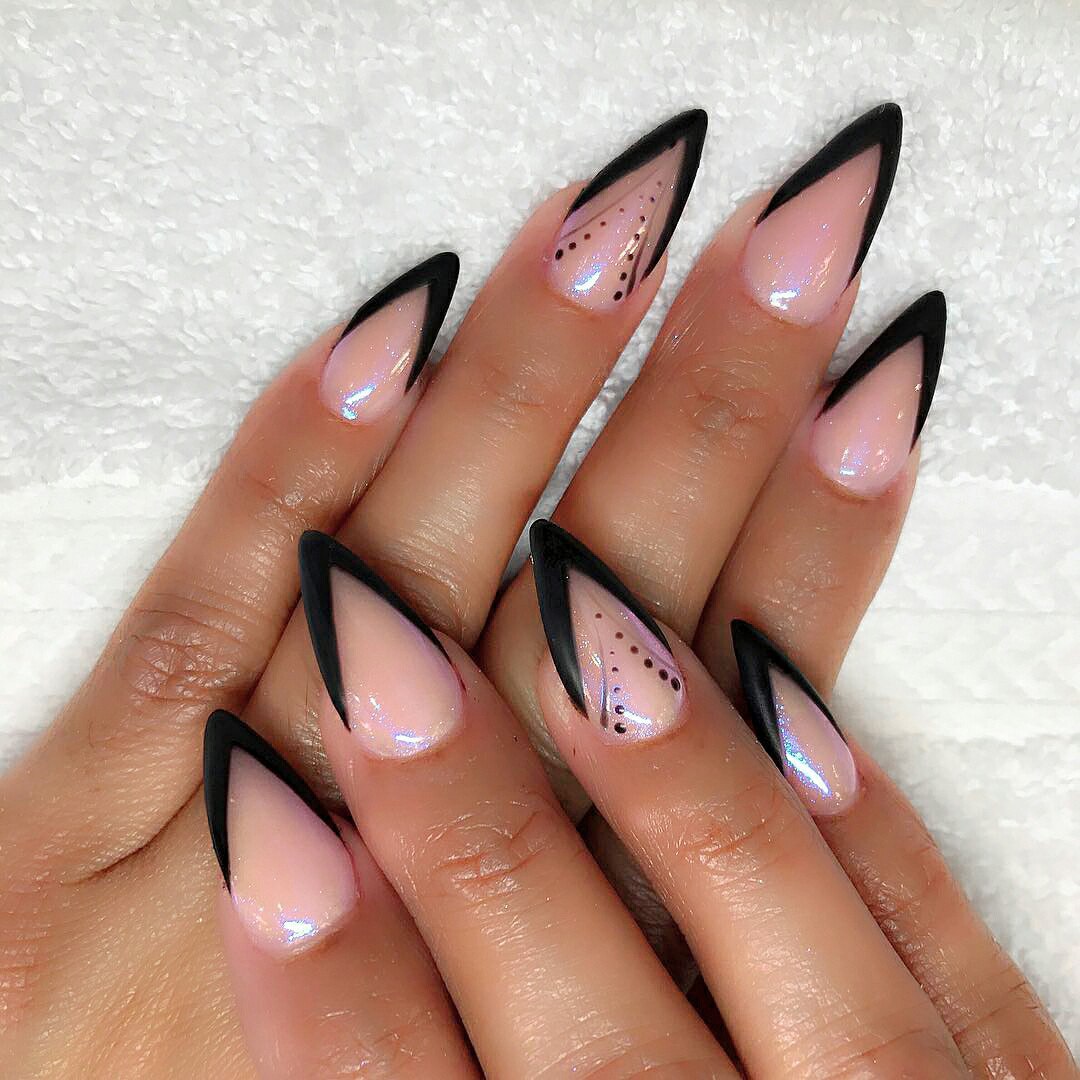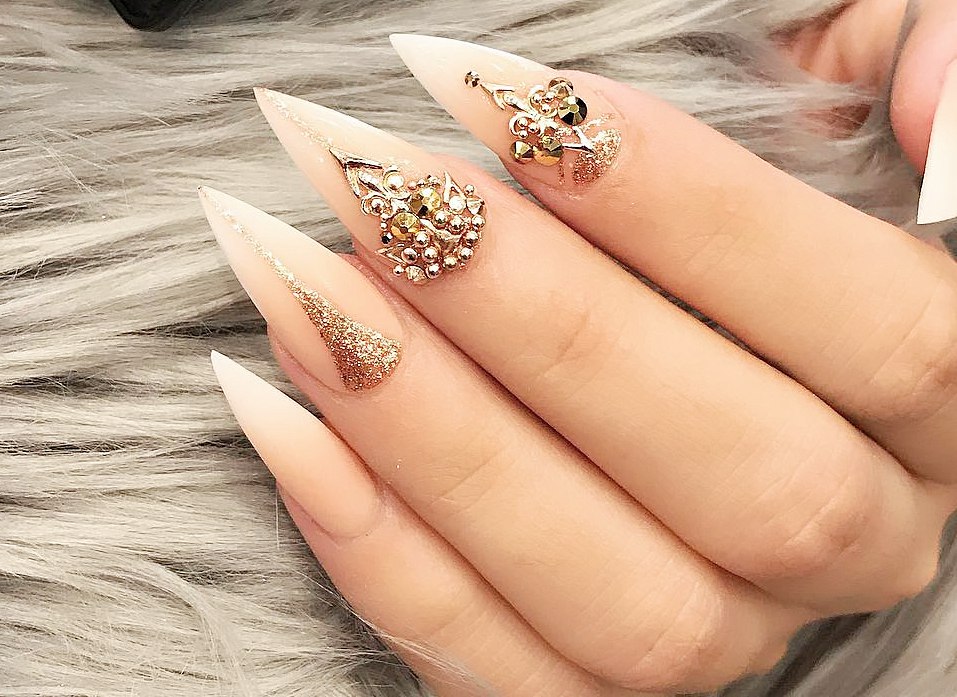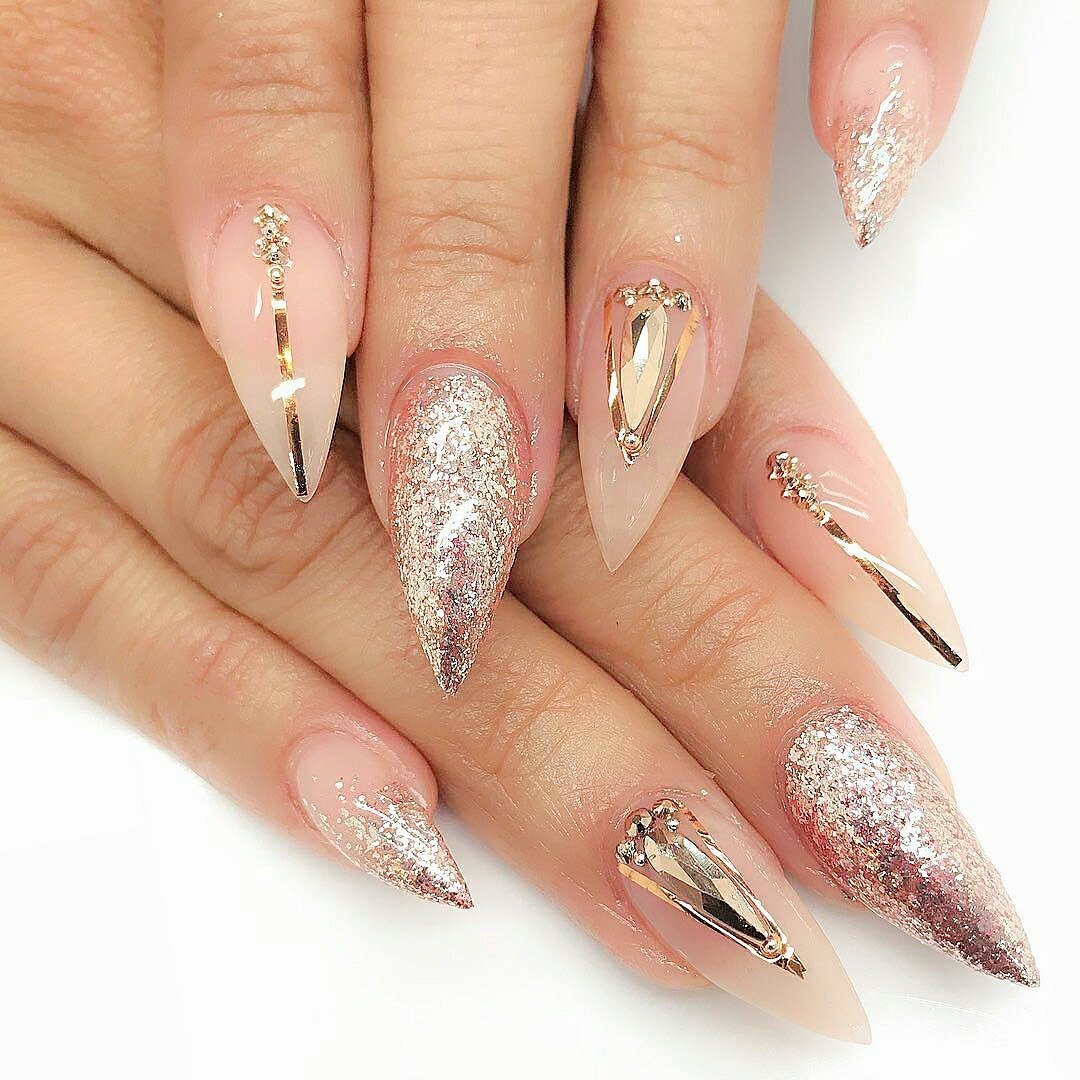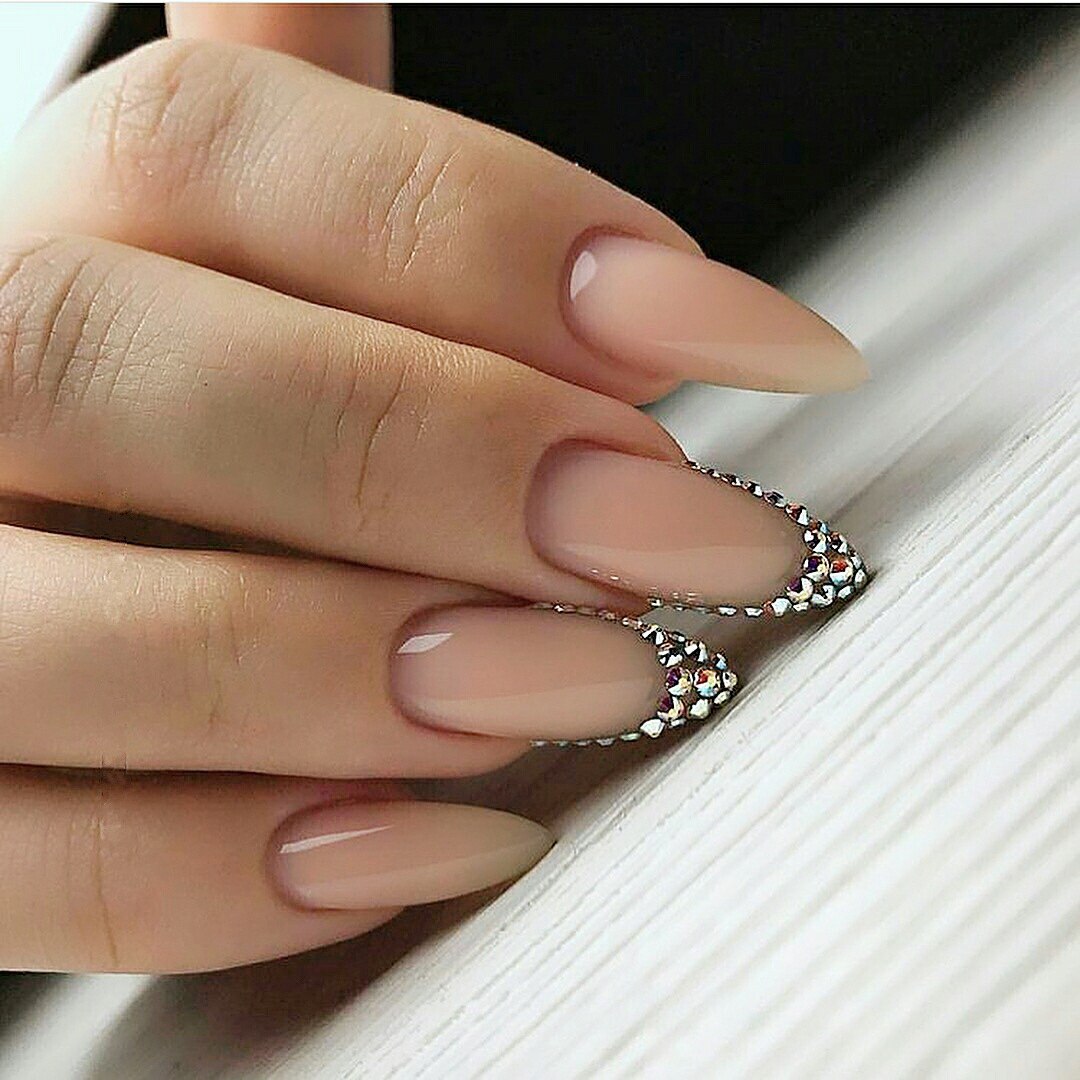 7. Flare Nails
Flared nails shape. This is one of the most difficult shapes regarding the nail correction and creation of the beautiful design. Flare shaped nails implies a narrow nail base, a wide fan-like plate between side nail walls and a wide edge. The cuticle can be round, as well as tapered.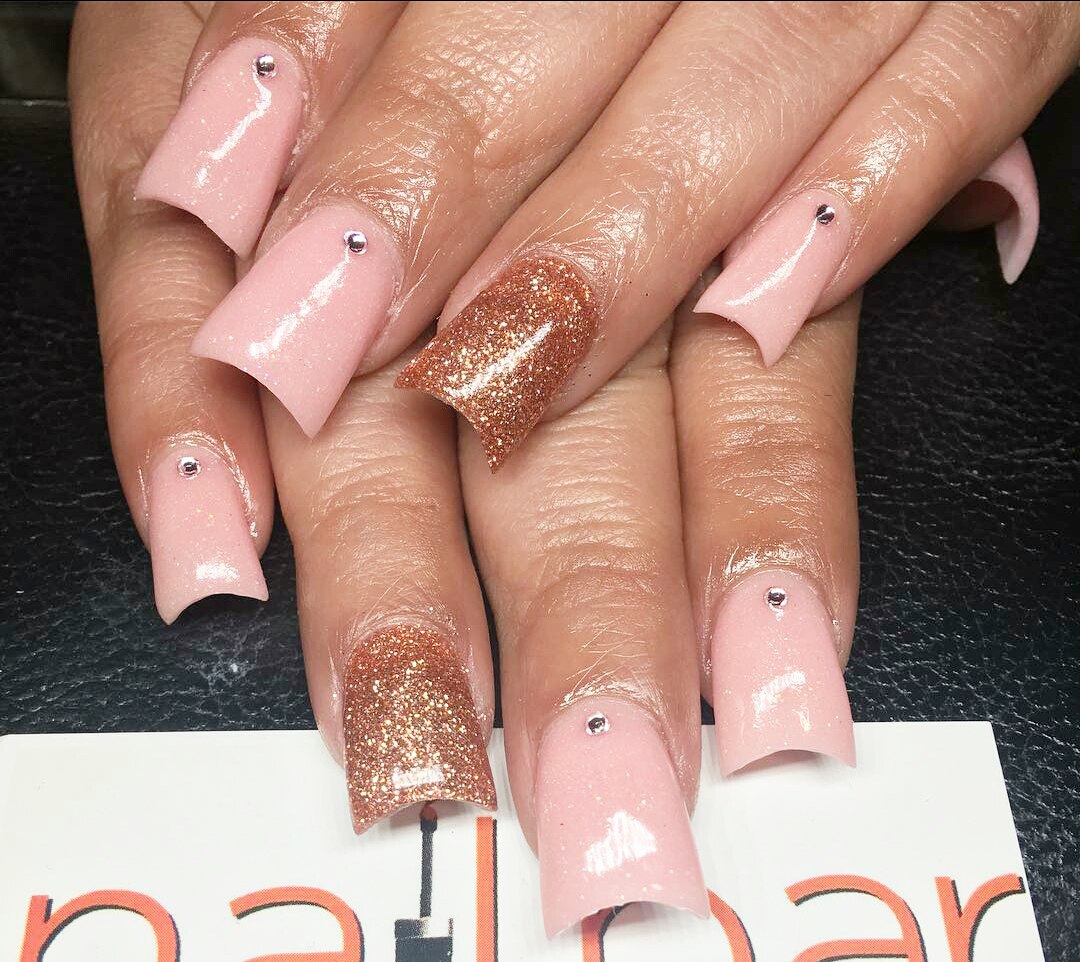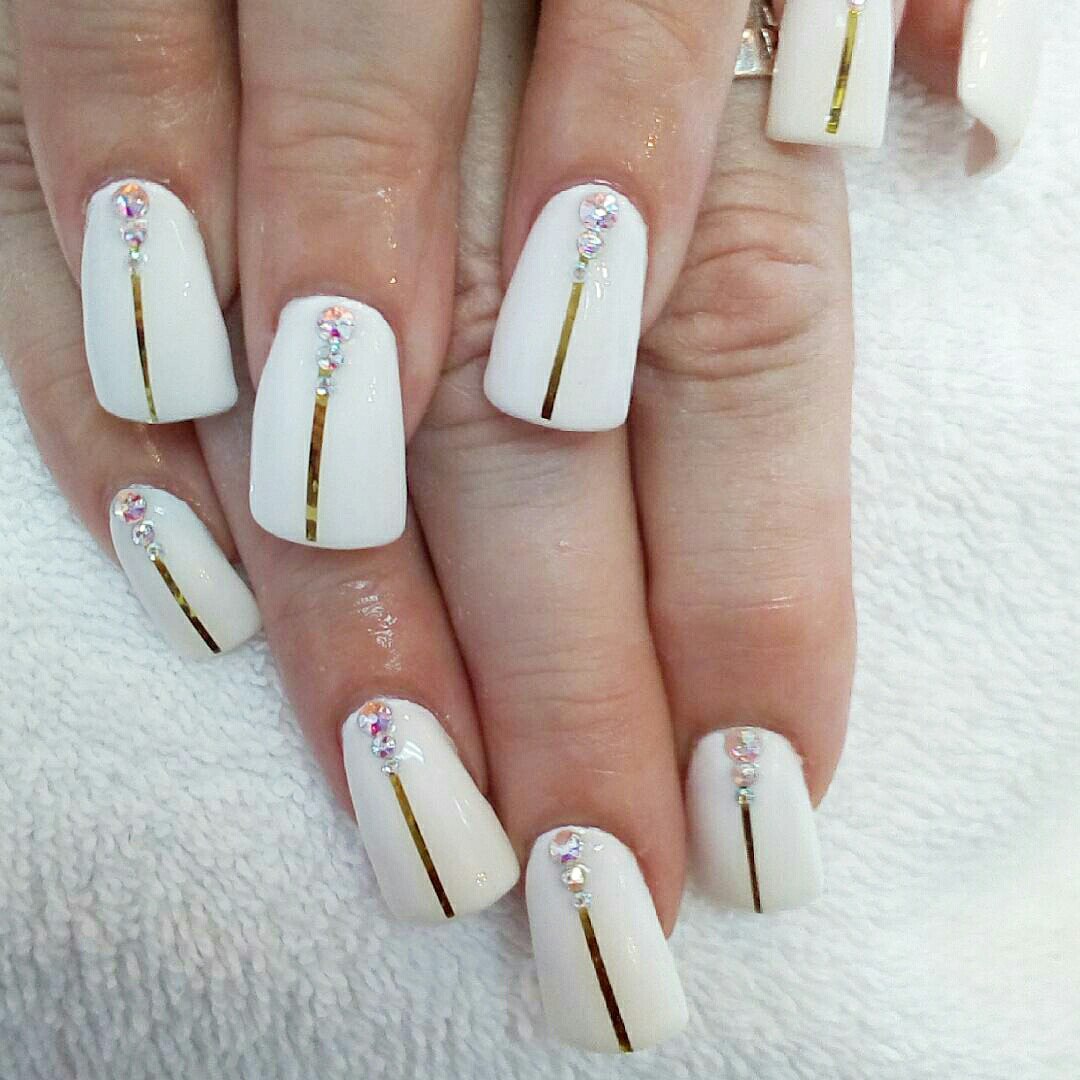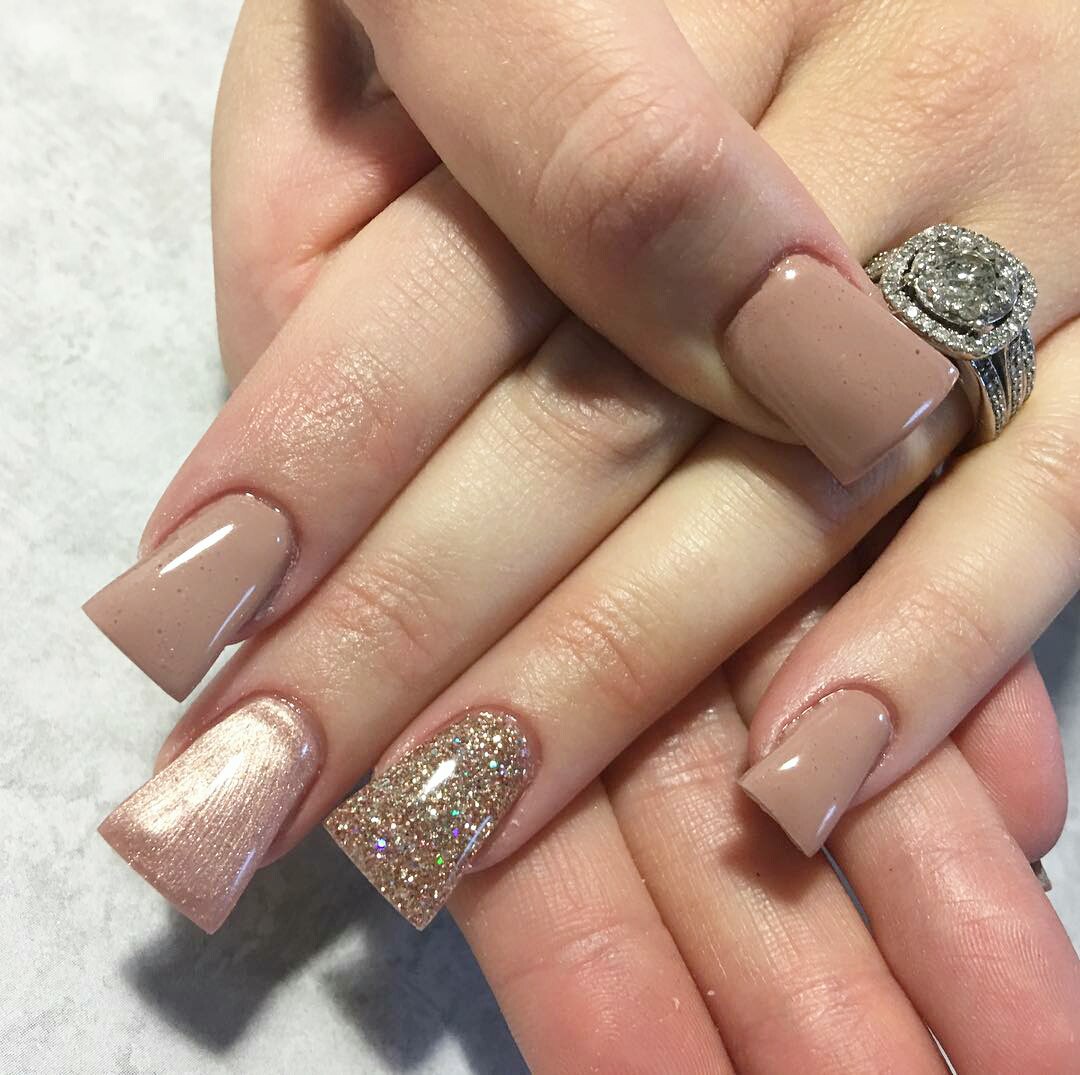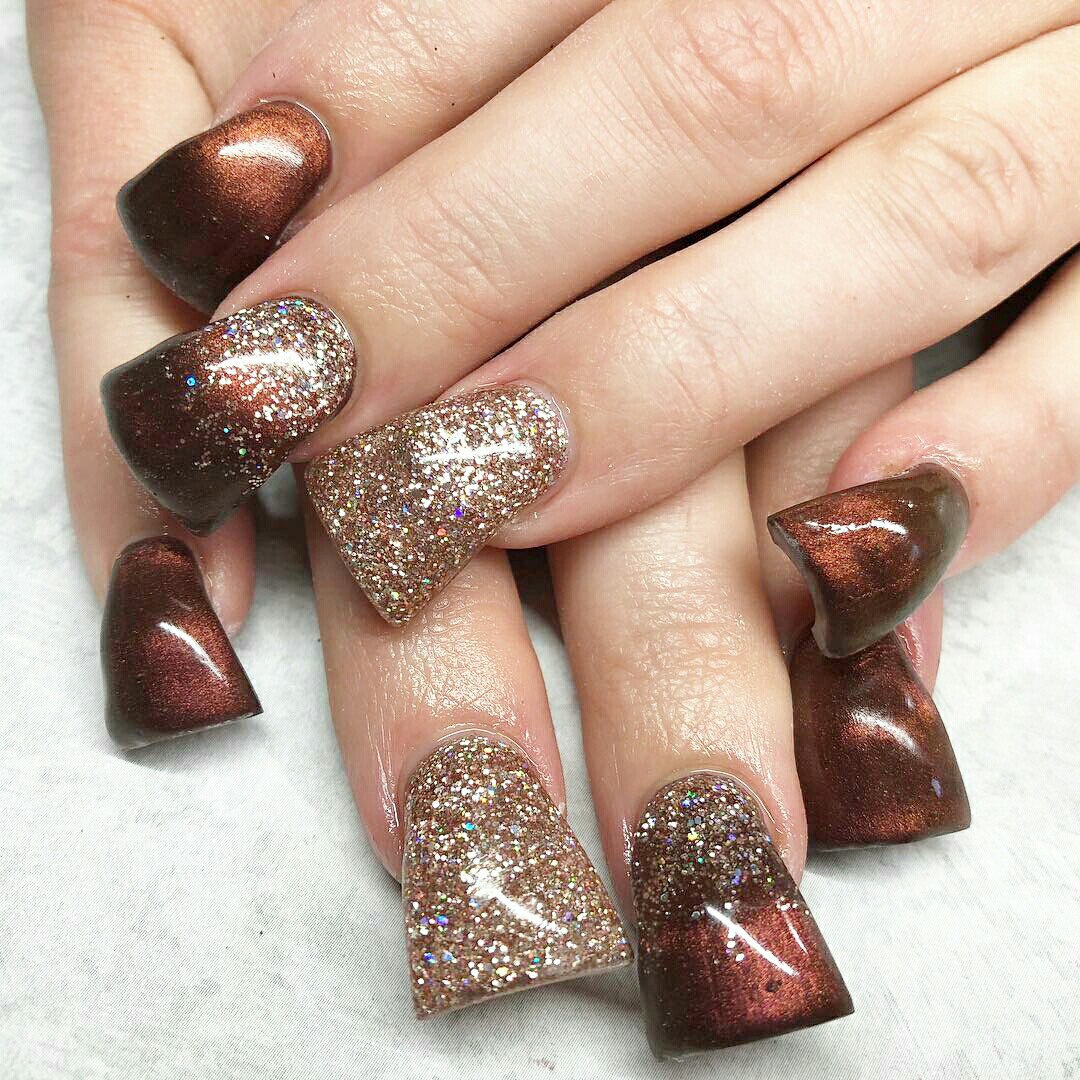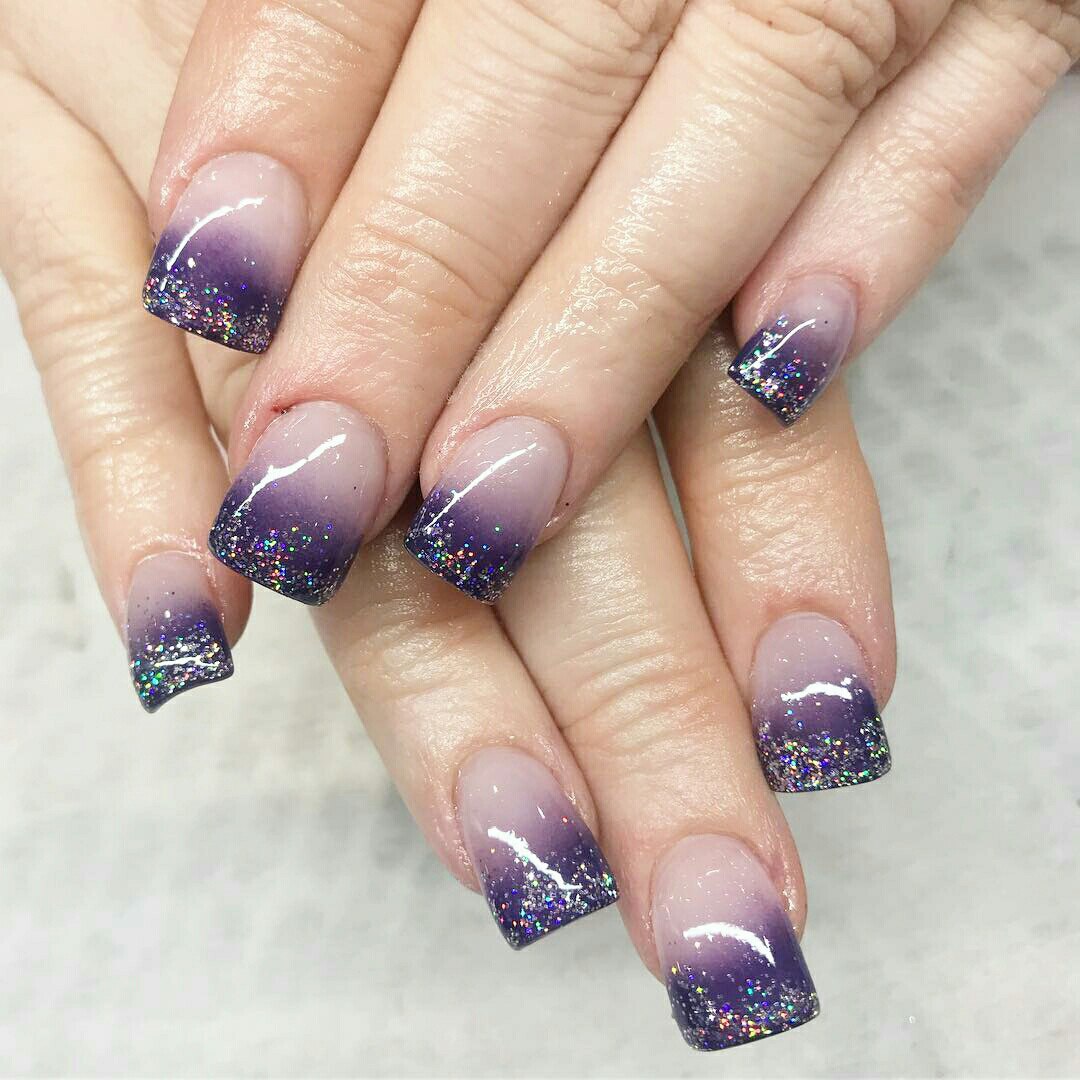 8. Edge Nails
The widening directed to the free nail edge is specific for such nail shape. Don't square or edge such nails, as oval and almond-shaped nails with a free edge will look much better.
Edge nails appeared not so long ago, in 2007. Throughout its history, the edge nail shape has become very popular with fashionistas. This shape was called like this due to its explicit uniqueness and freshness. There is a "rib" resembling a stiletto or a sword along the nail plate.
Edge nail designs imply quite extraordinary and interesting designs. A free nail edge consists of two planes forming a V-surface. A "stiffening rib" is formed along the central line of the plate at the free edge. There is a central verge.
If you've chosen the edge shaped nails, a "smile" of your own plate changes its smooth rounded shape of the artificial free edge for V-shape with corner transition called a "crease".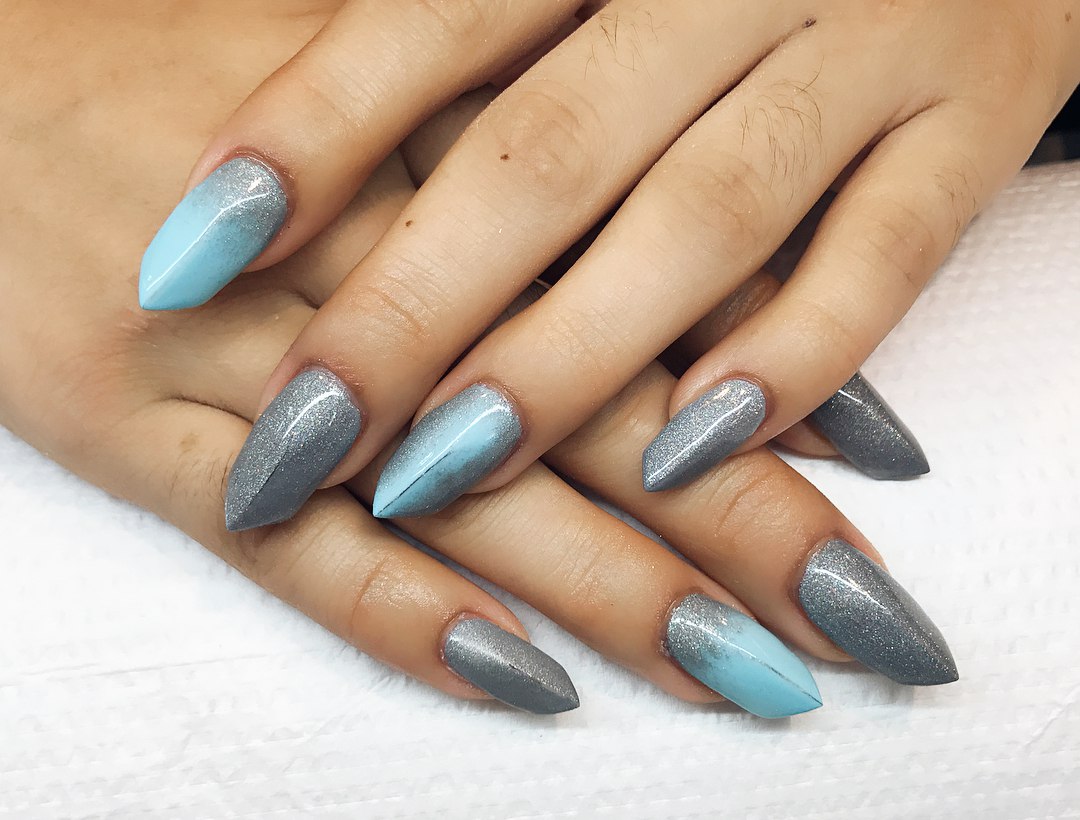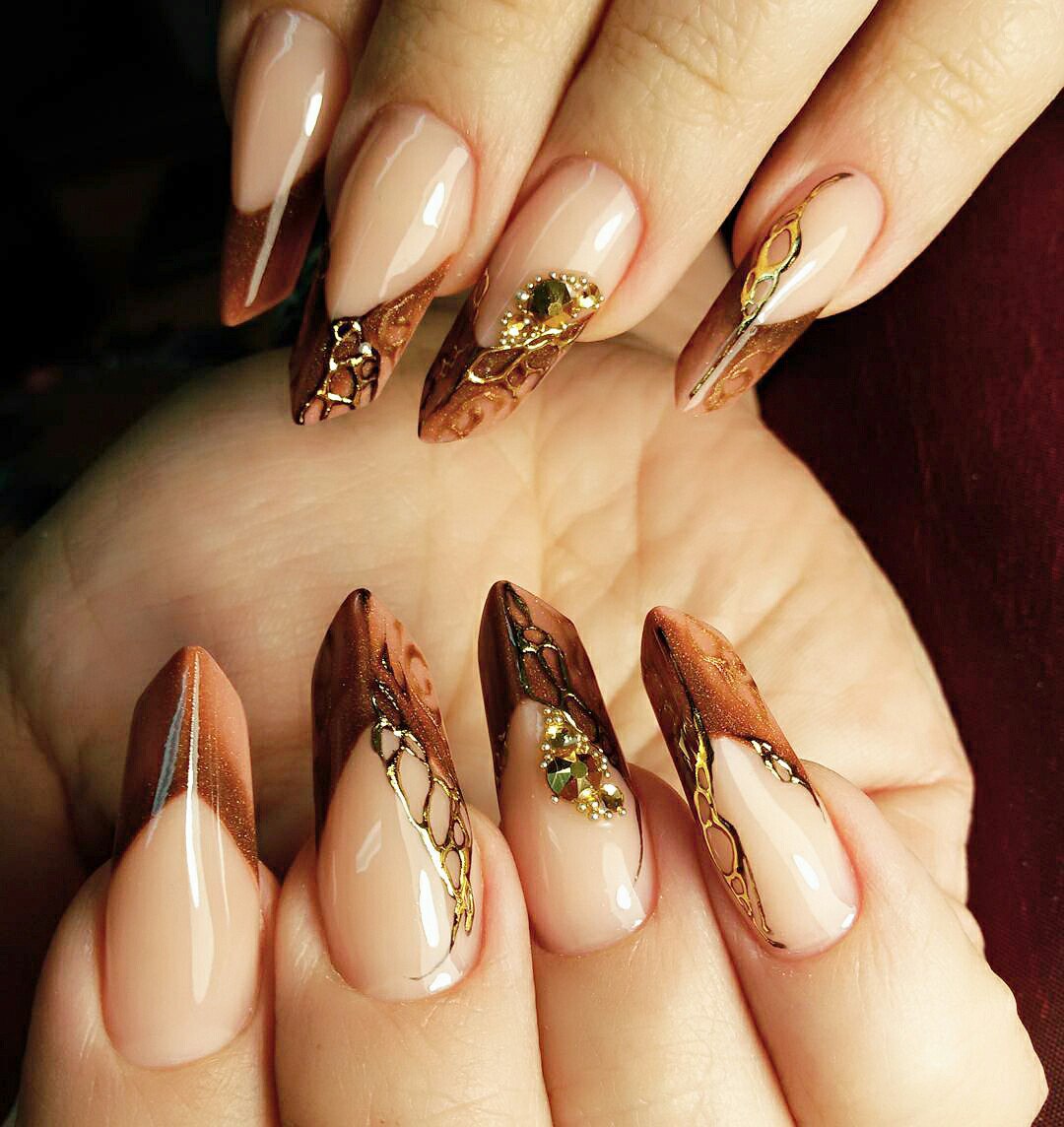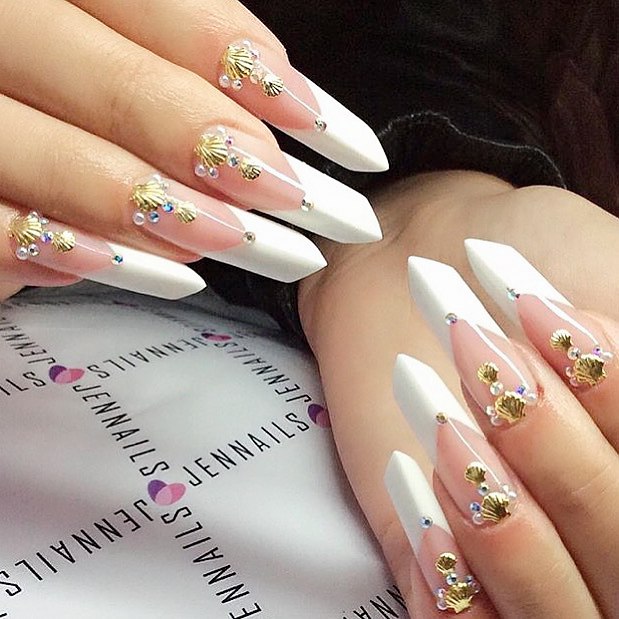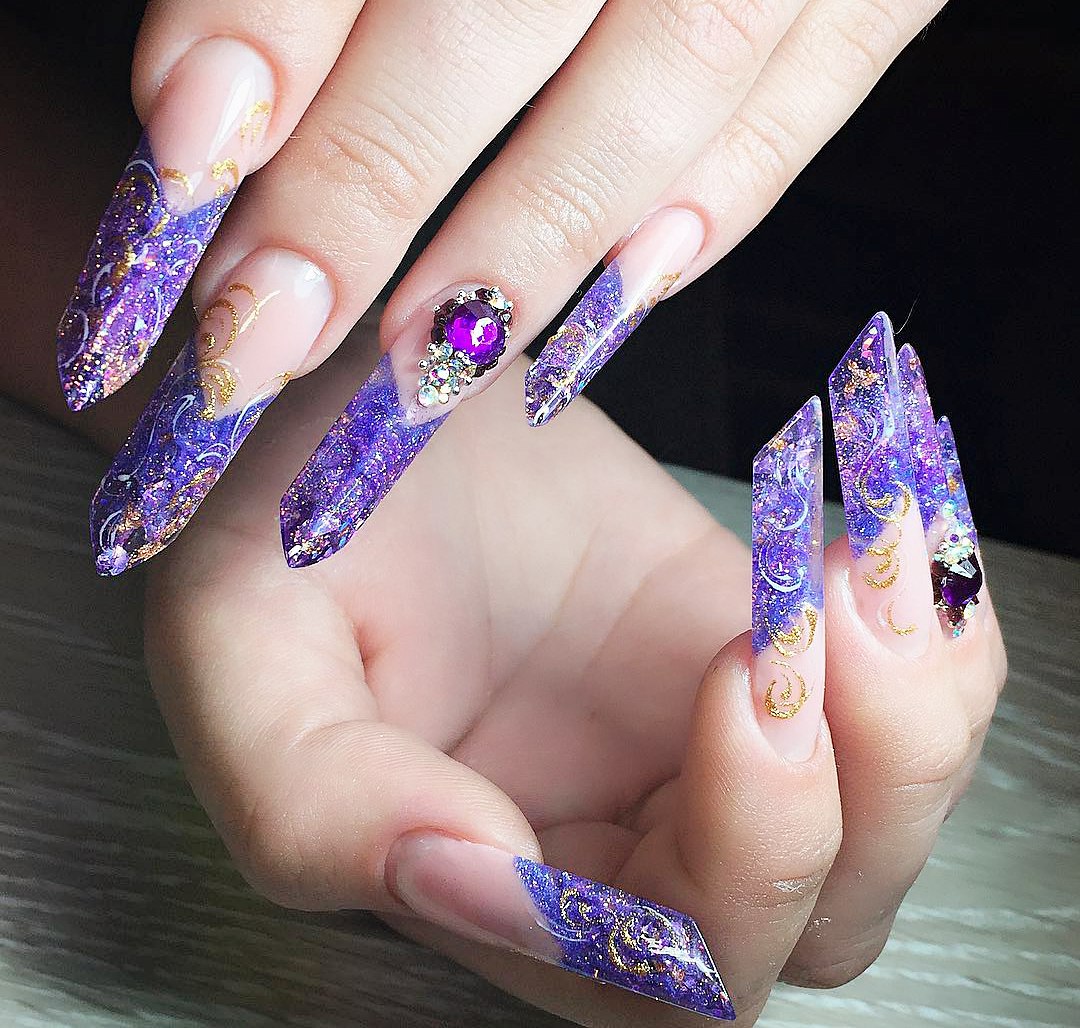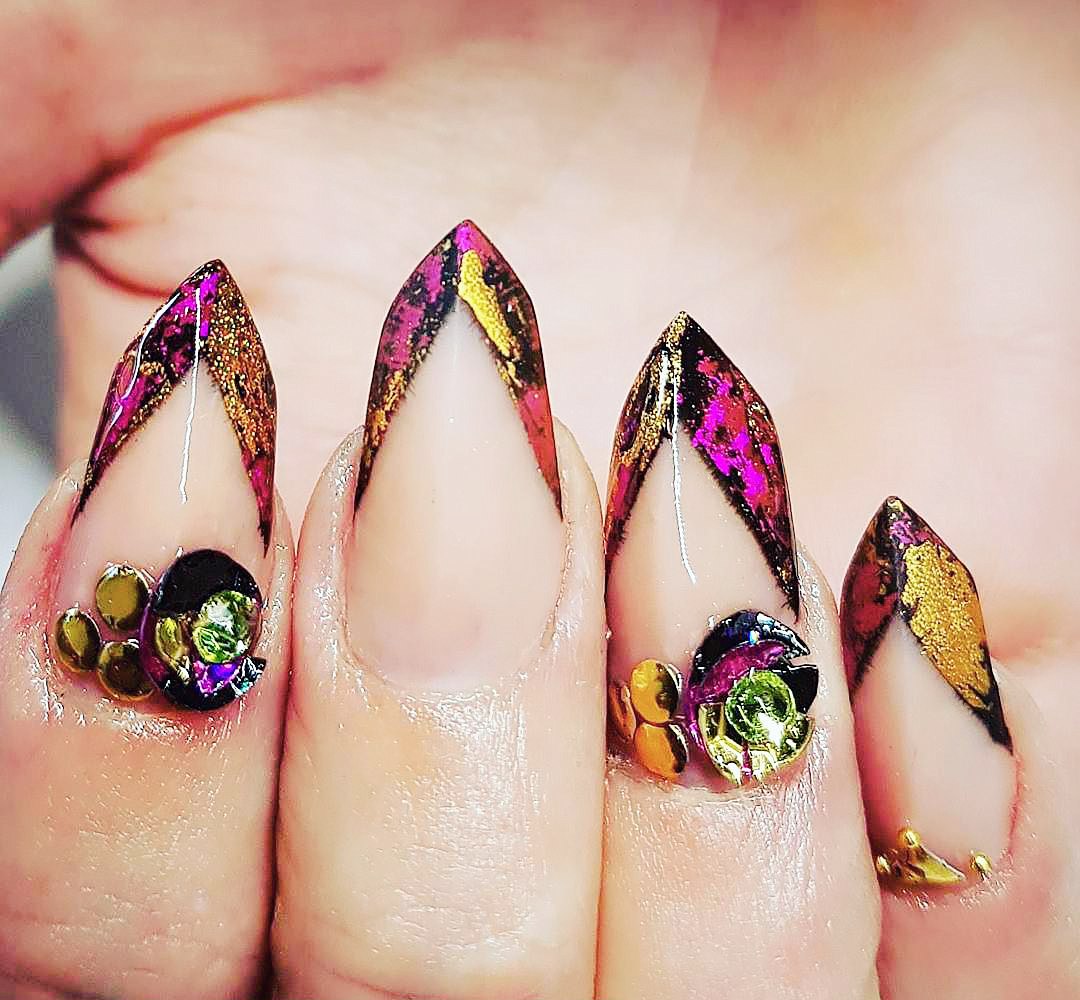 9. Rounded Nails
Round nail shape. The round shape is a perfect option exactly for women with short fingers. It makes the wide nail plate visually narrower and lengthen short fingers. Rounded nails shape is often chosen by those girls who don't like their nails interfering with working or washing-up.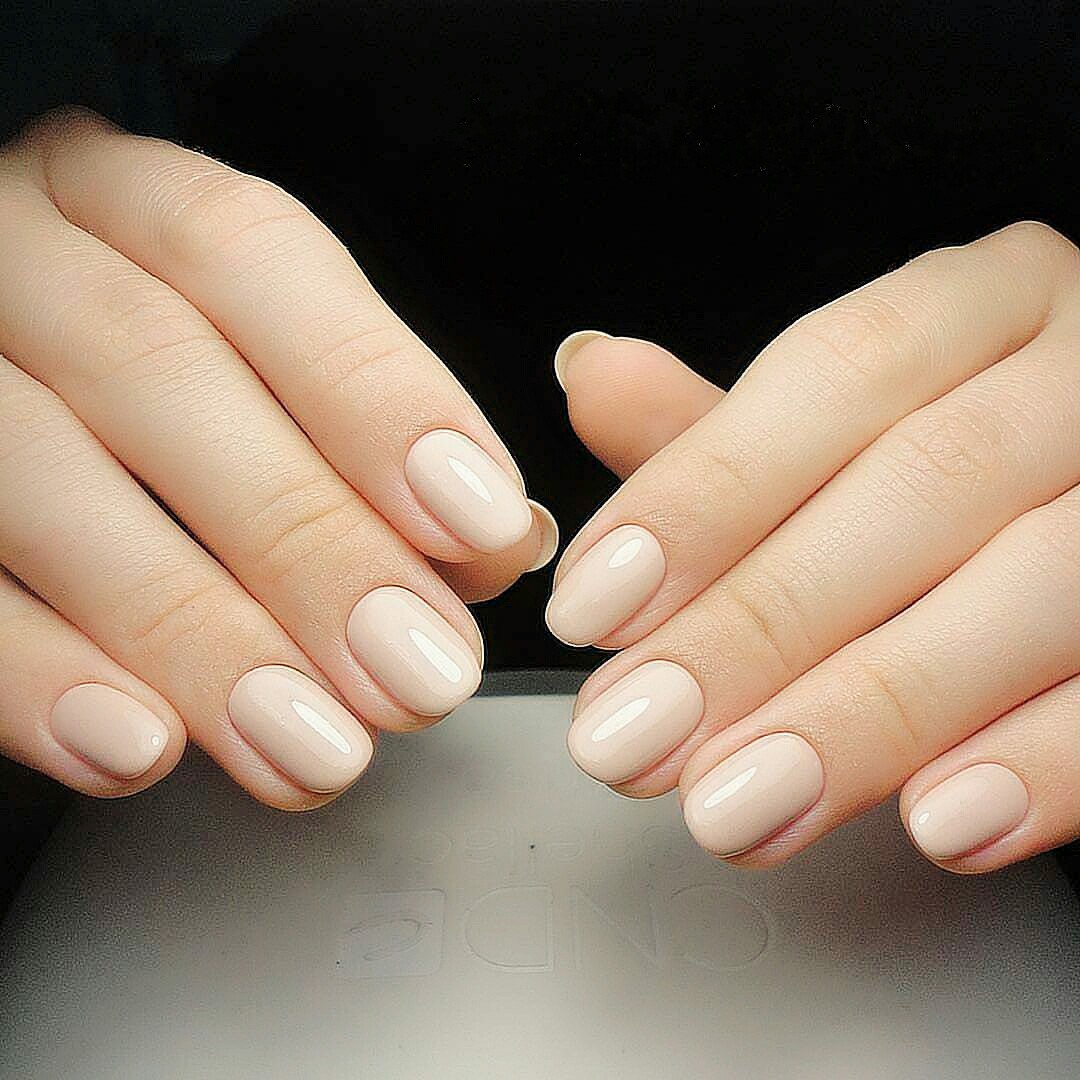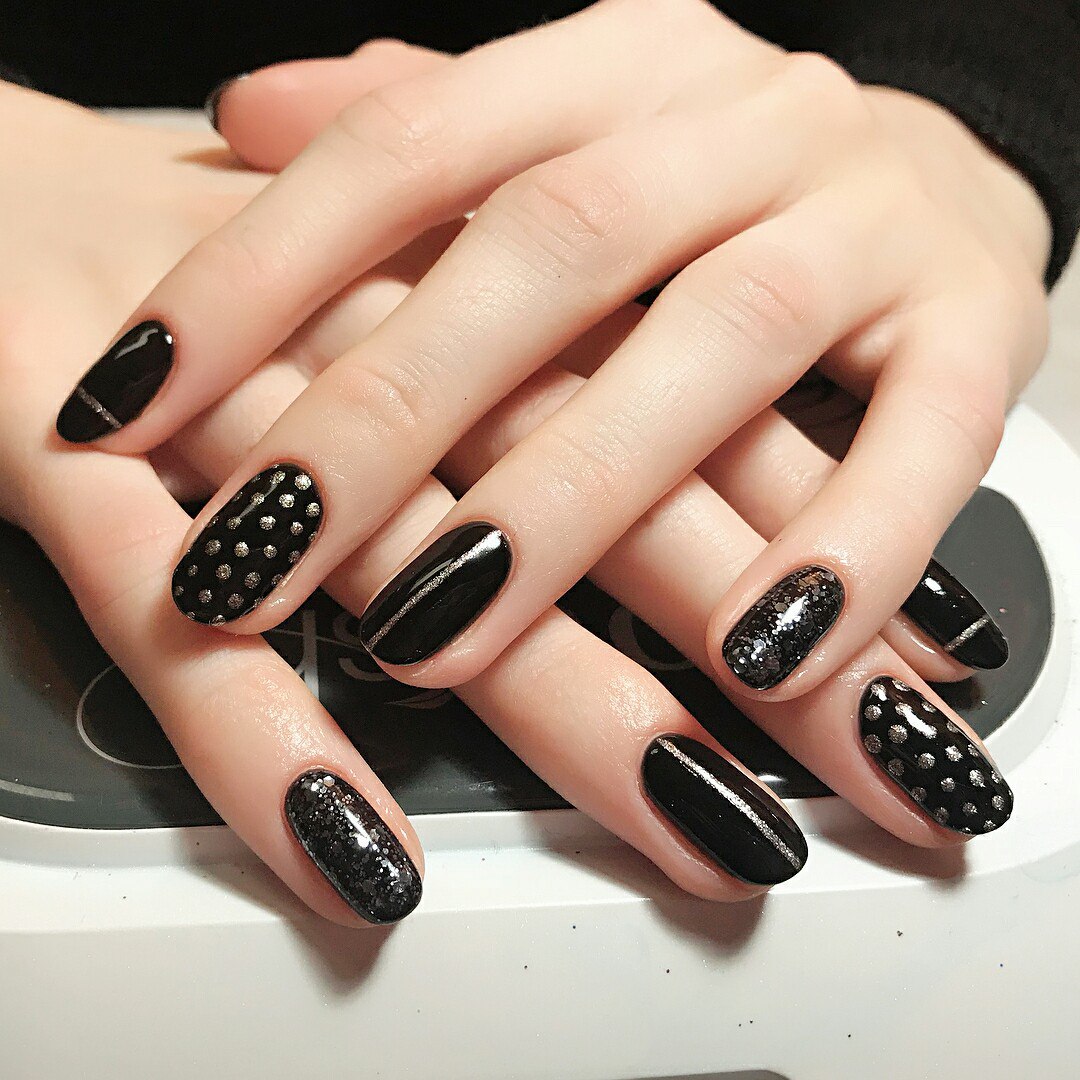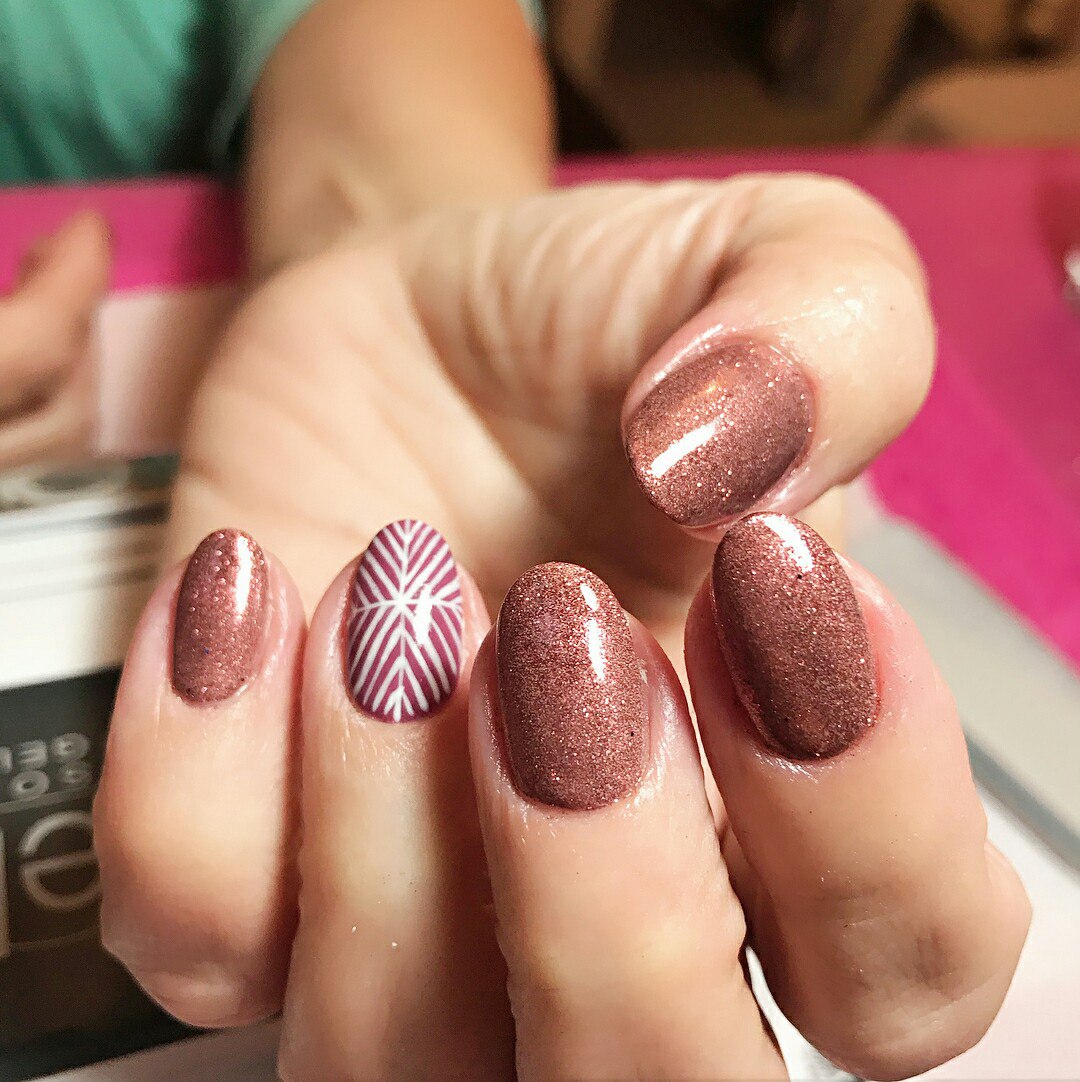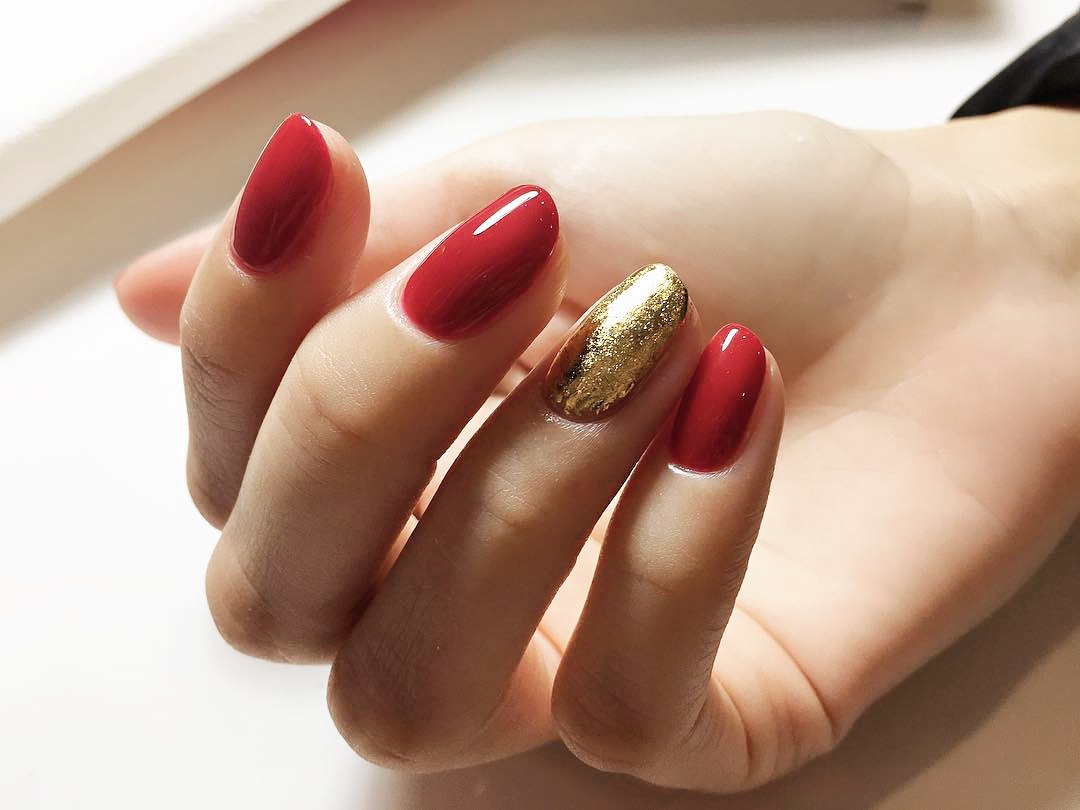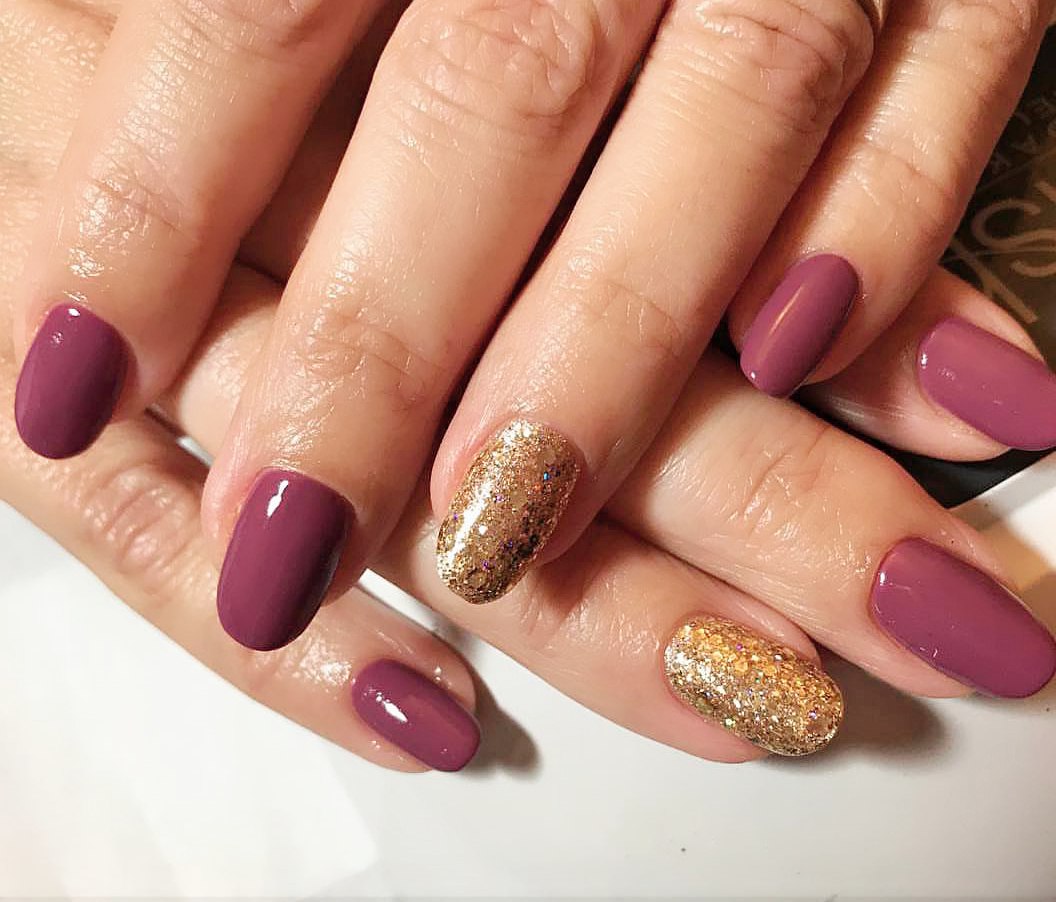 10. Stiletto Nails
The stiletto is one of the most popular shapes for extended nails for fashionistas and nail artists, as due to the large area of the nail plate the artist can show the imagination and create a unique nail design and the client can become an object of everyone. Well, it is just impossible not to notice such nails! All depends on the master's skills and professionalism. The stiletto shape implies long and sharp nails that makes fingers visually narrower and the nail plate longer.
Stiletto nail designs. Due to its shape and large area for the design masters in nail extension like this shape very much. Here their imagination is not limited, as thanks to the sharp edge a picture that seems usual at a glance can have a really interesting flowing effect. Besides, on the stiletto nails you can create not only a simple print, but also a print with the 3D effect. Stilettos nails design let your nails look luxury and neat at the same time even despite its length.
Also, the French manicure looks unusual on such nails. It not only emphasizes the beauty and length of the nail plate, but also makes your nails irresistible. Short stiletto nails design can be created when the nails are extended, using gel polish, as well as acryl. Besides, you can extend the nail plate, which, in its turn, will visually lengthen the fingers.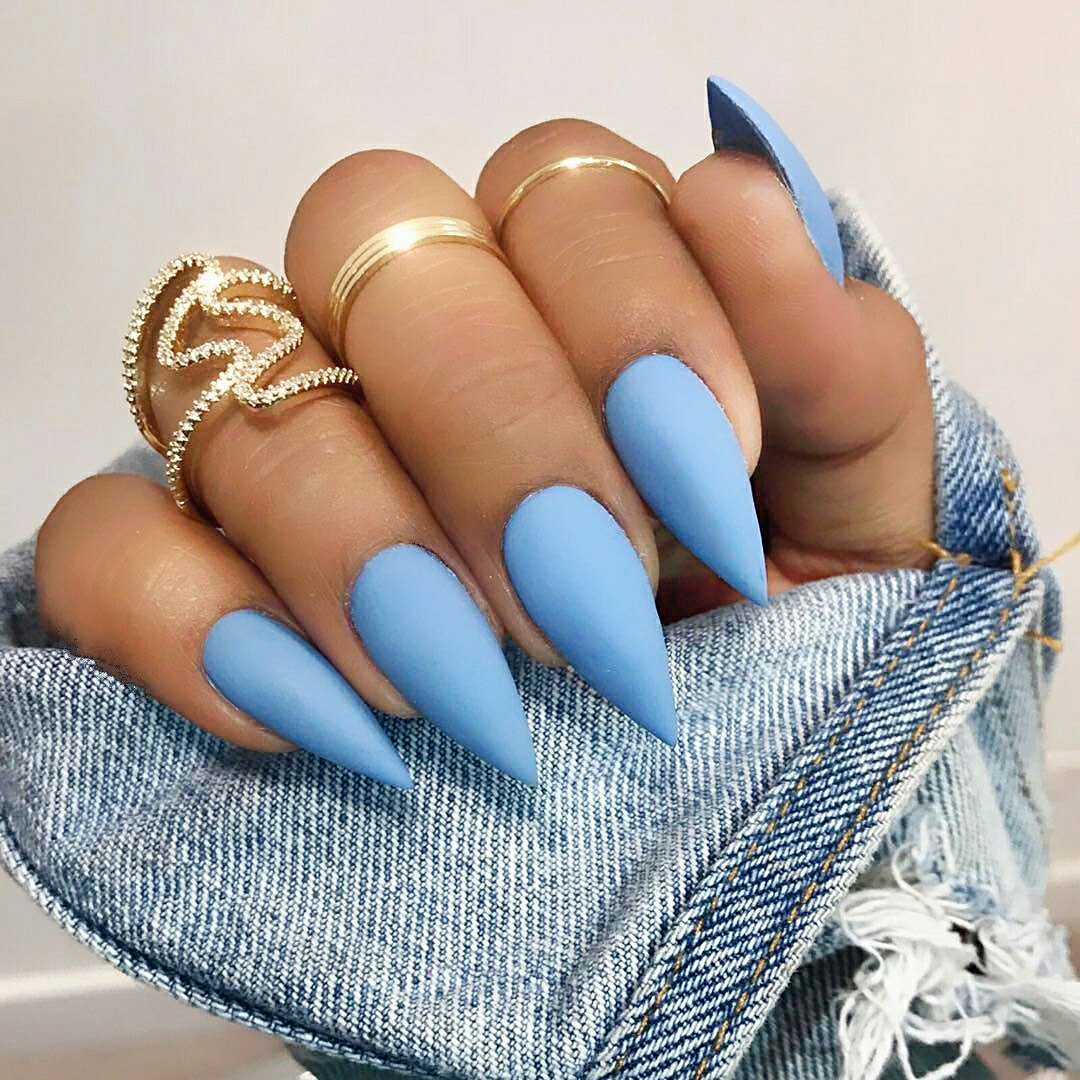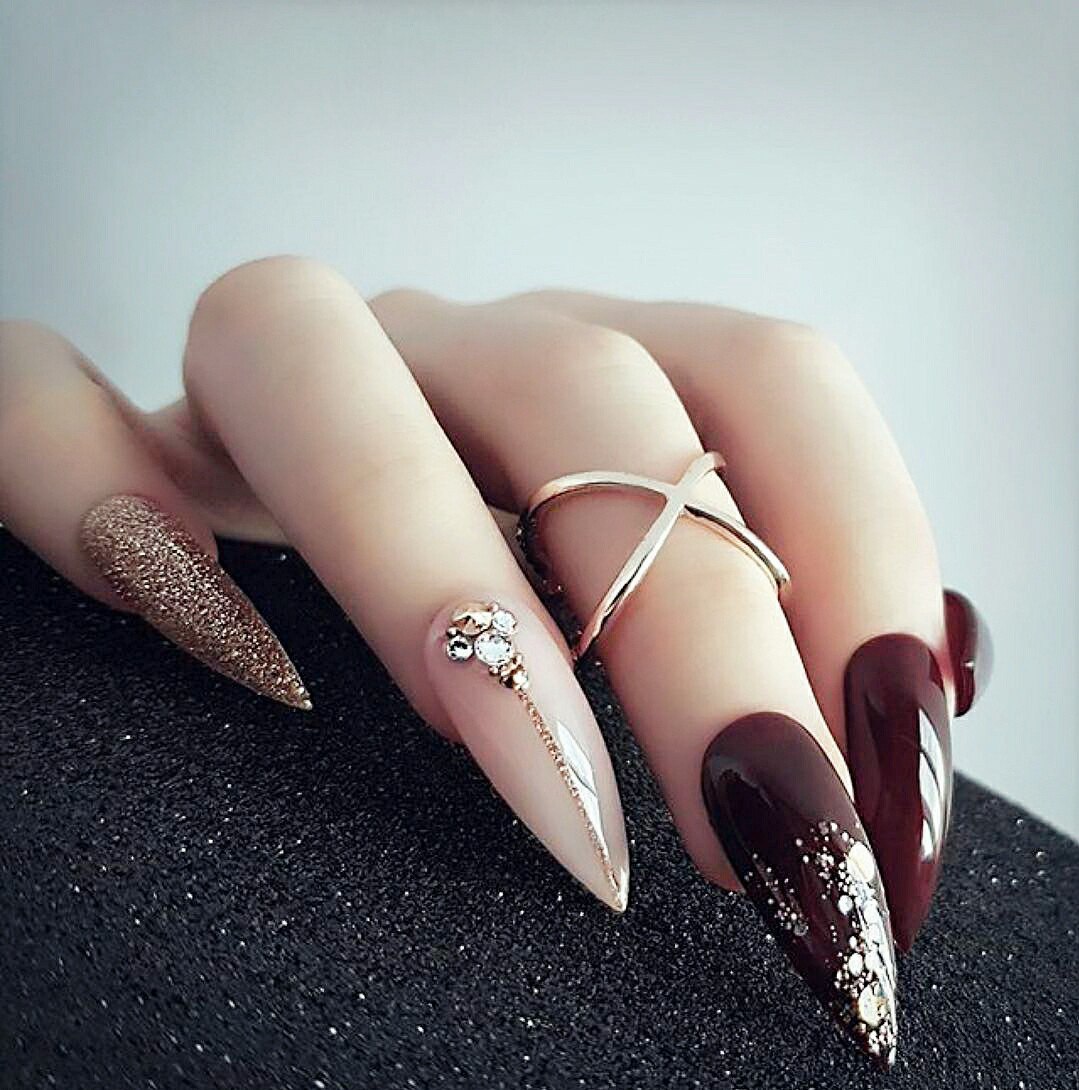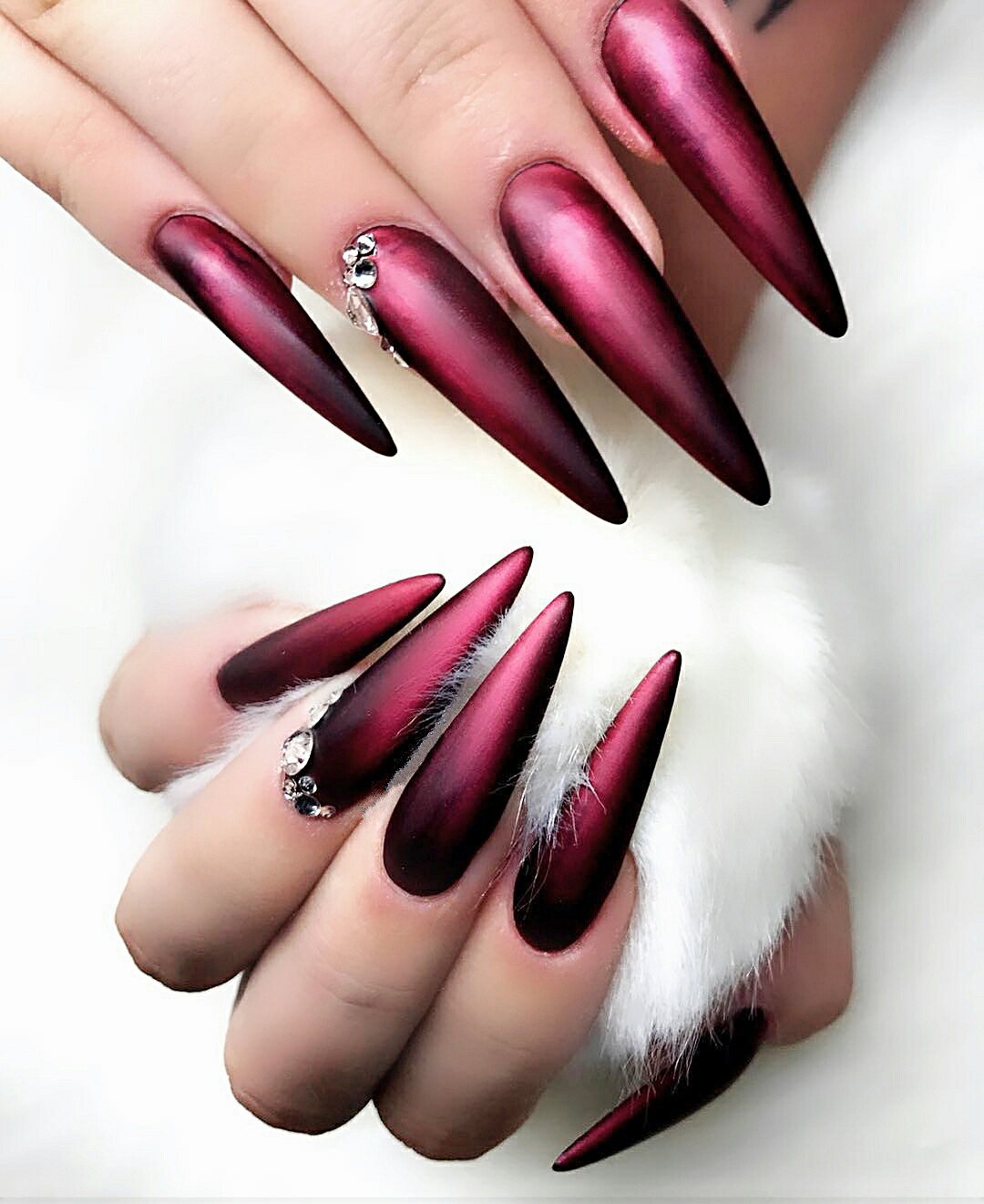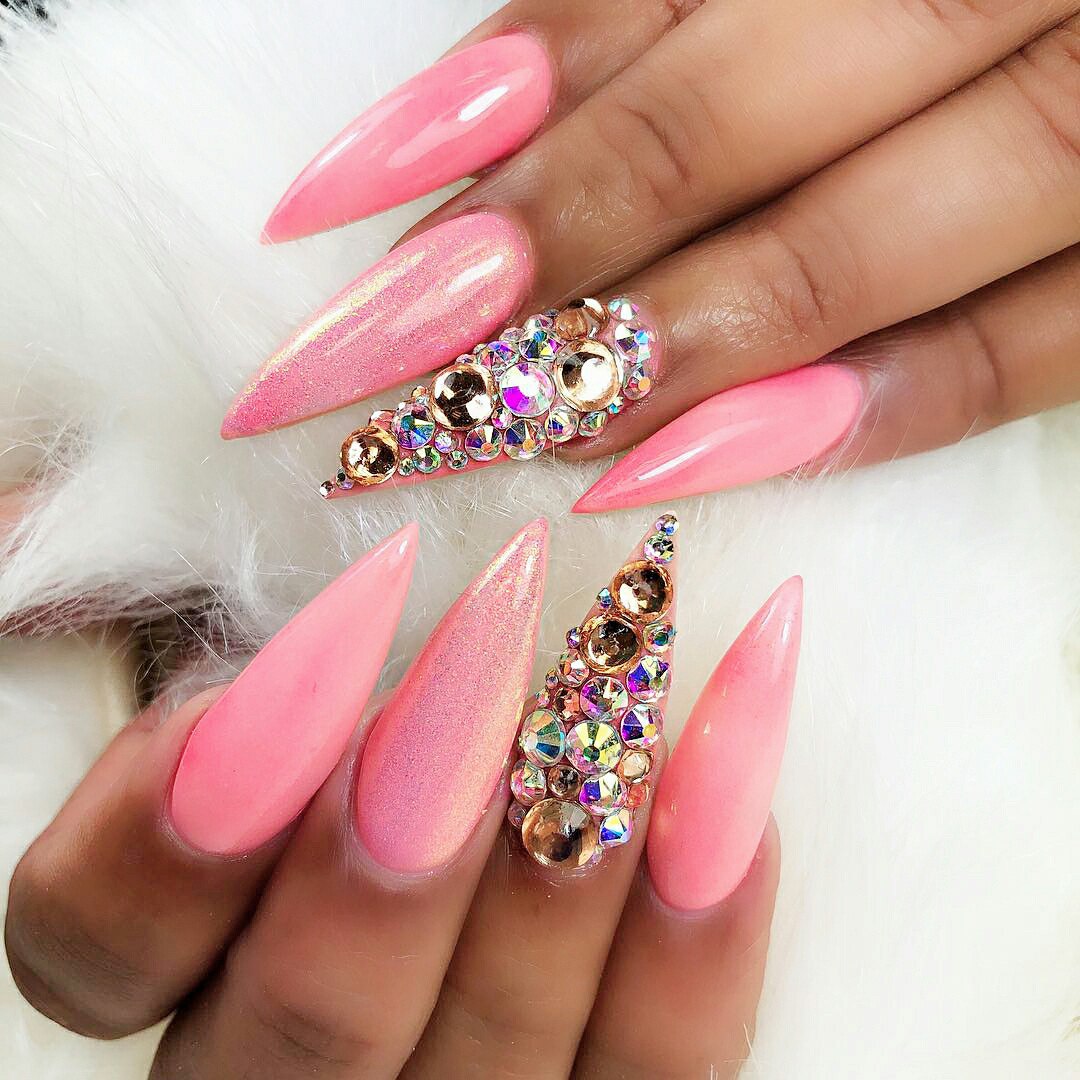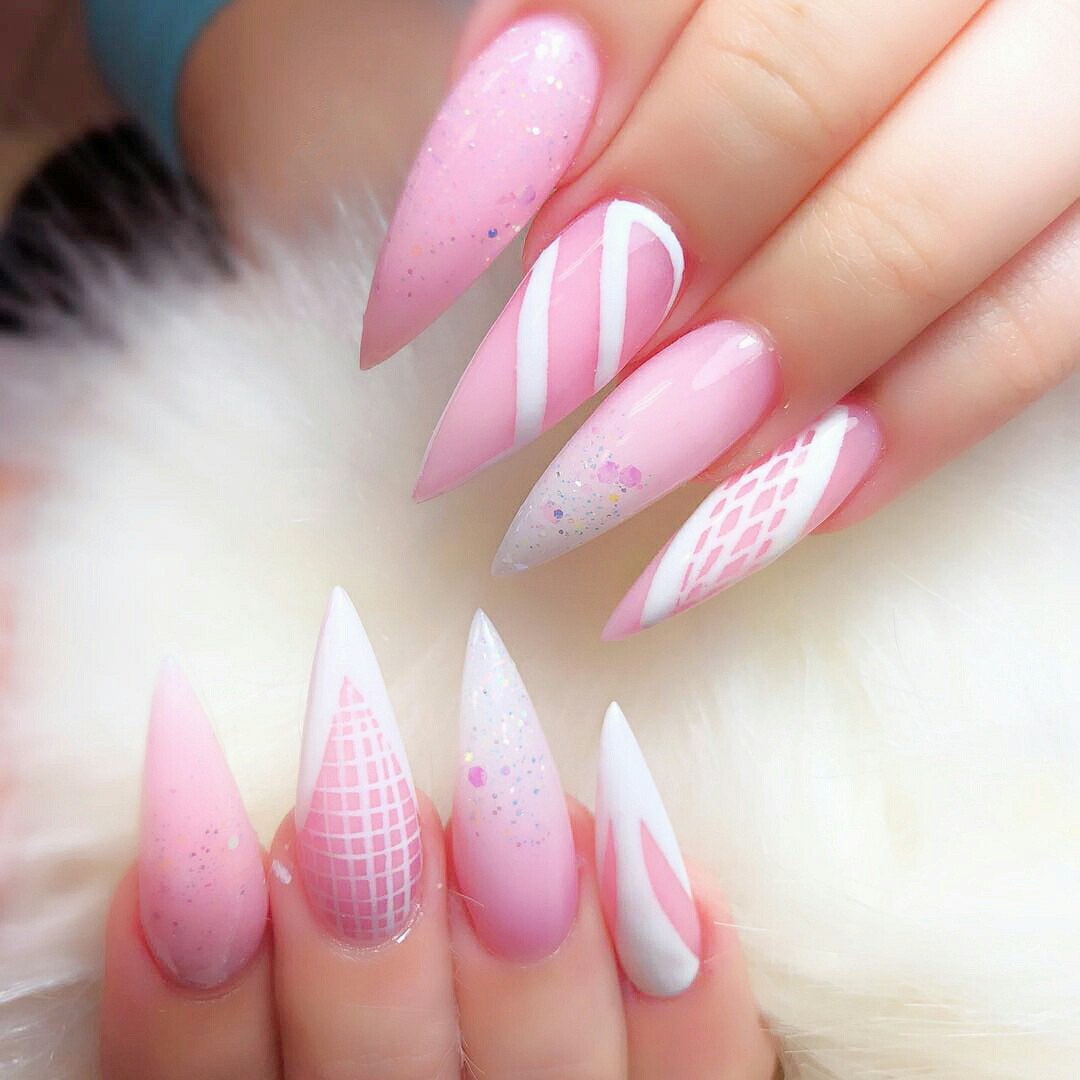 11. Lipstick Nails
Not only strict and stylish manicure with even square edges, but also the lipstick acrylic nails shape is growing into fashion. Lipstick nails design are representatives of the modernized classics and even edges are its stem.
The effectiveness of the lipstick nails have already been noticed by many women and is perfect not only as an experiment, but also as a main shape and design that can emphasize advantages of your hands and fingers or hide their disadvantages.
So, tapered nails emphasize elegant long fingers, hide big palms and lengthen short fingers visually. By the way, a wide palm will look more delicate but don't overdo with the nail length. Ideally, the protruding nail edge in the middle must be one half of the main part.
As for the bevel, there are no special rules, so it can be made in many ways. The main one is a bevel directed from little finger to the thumb. The bevel must be even and similar for all the nails. Another version is a bevel directed to the middle of the hand. In this case, the bevels on the middle and ring fingers must be created facing each other.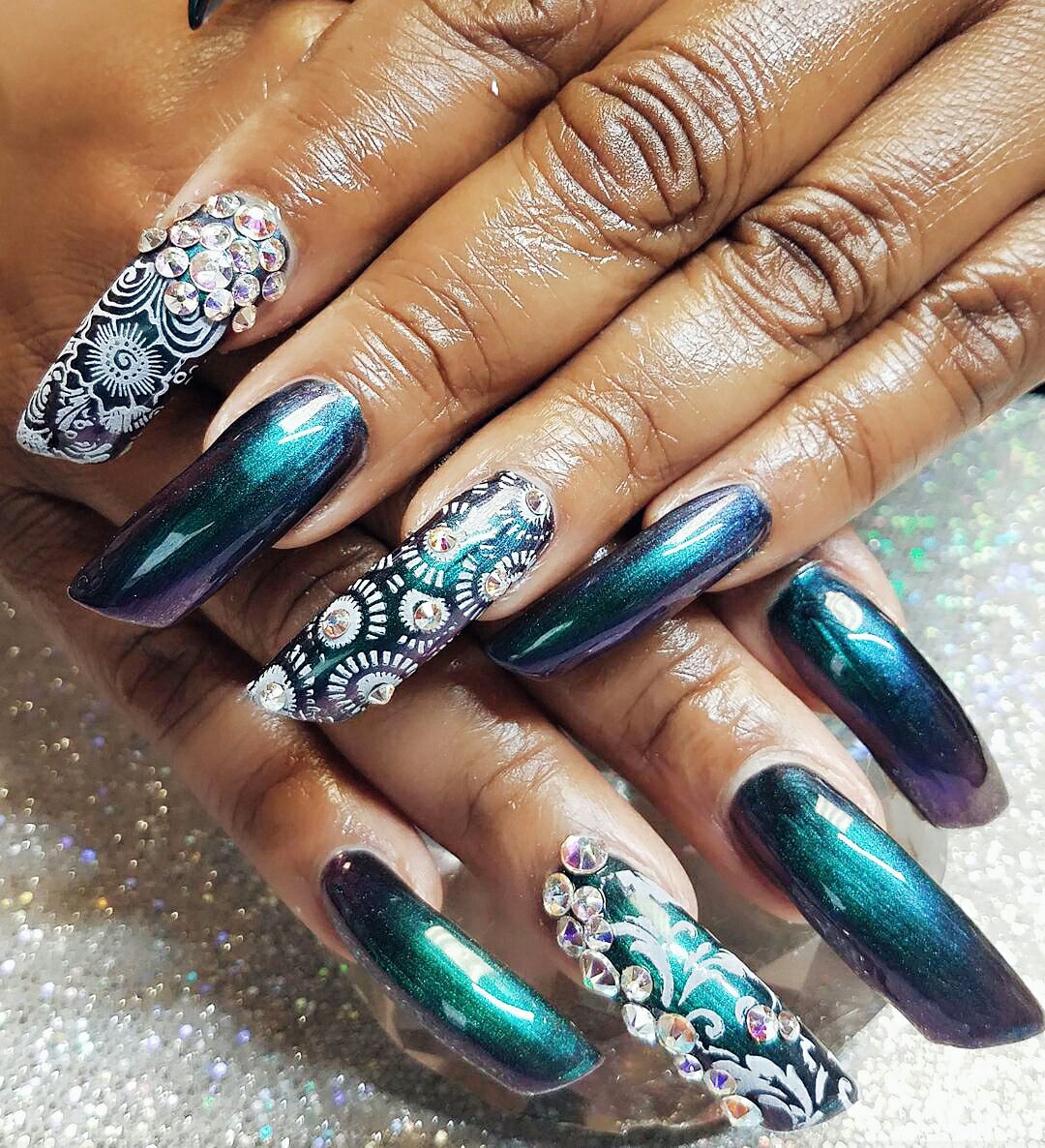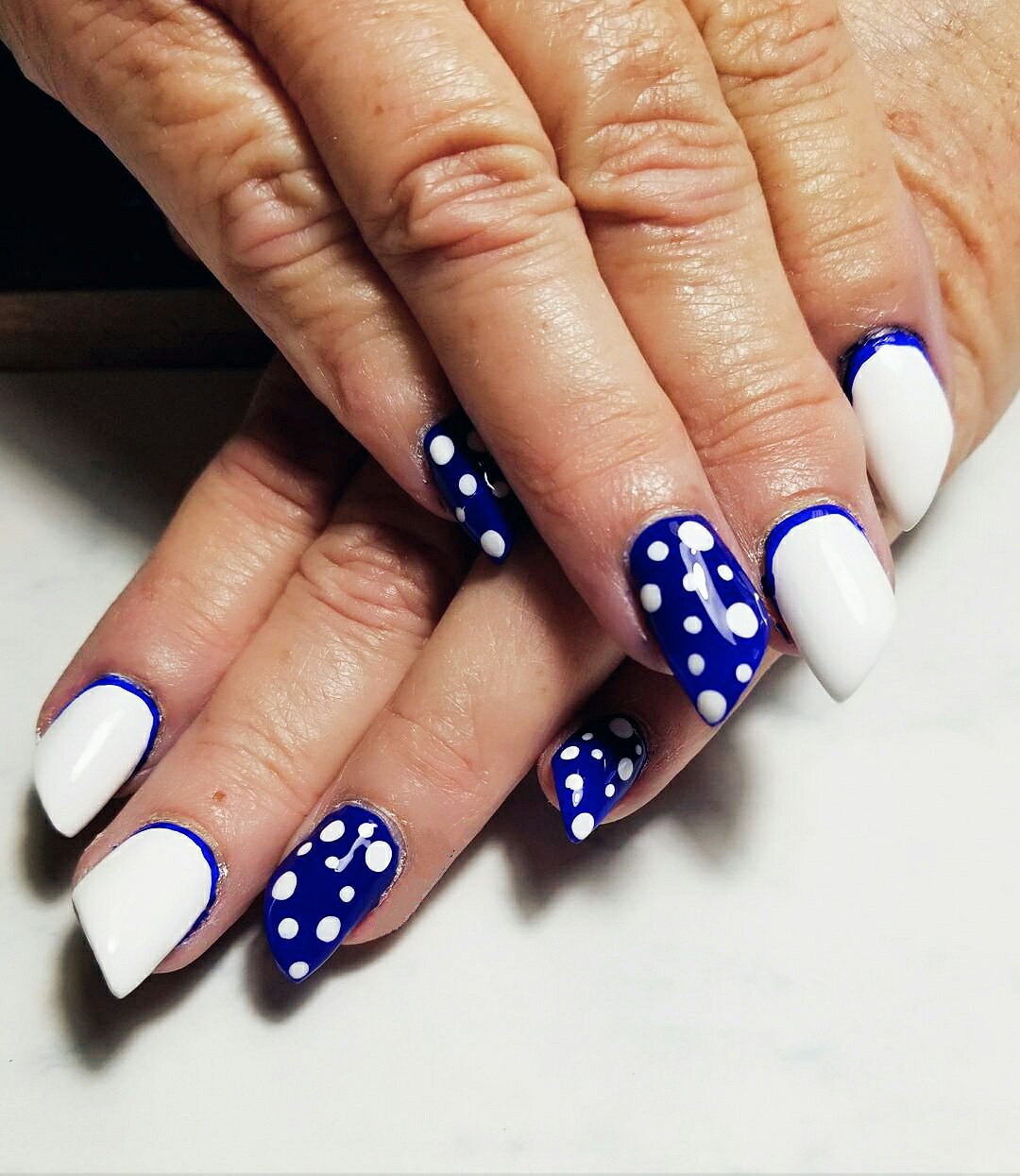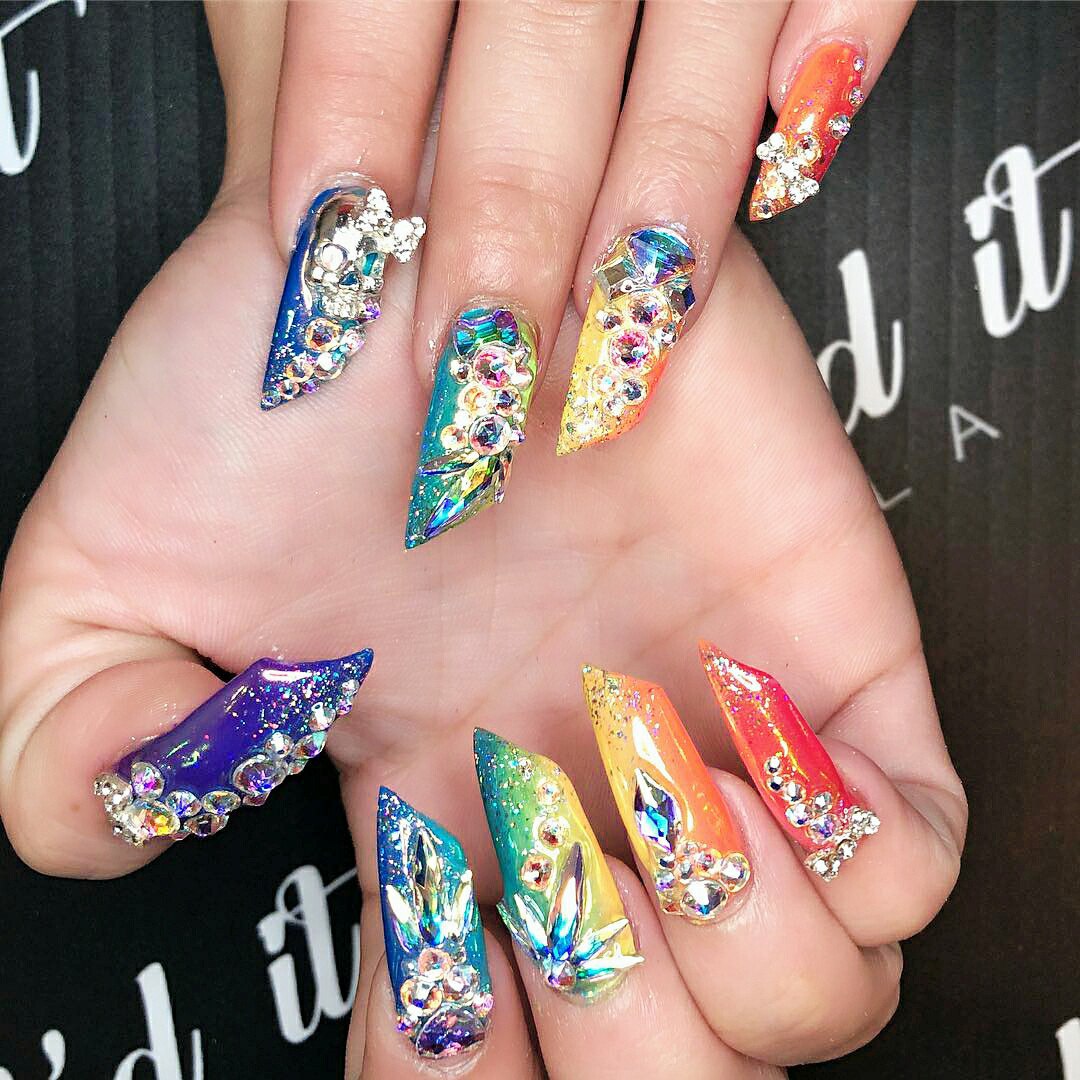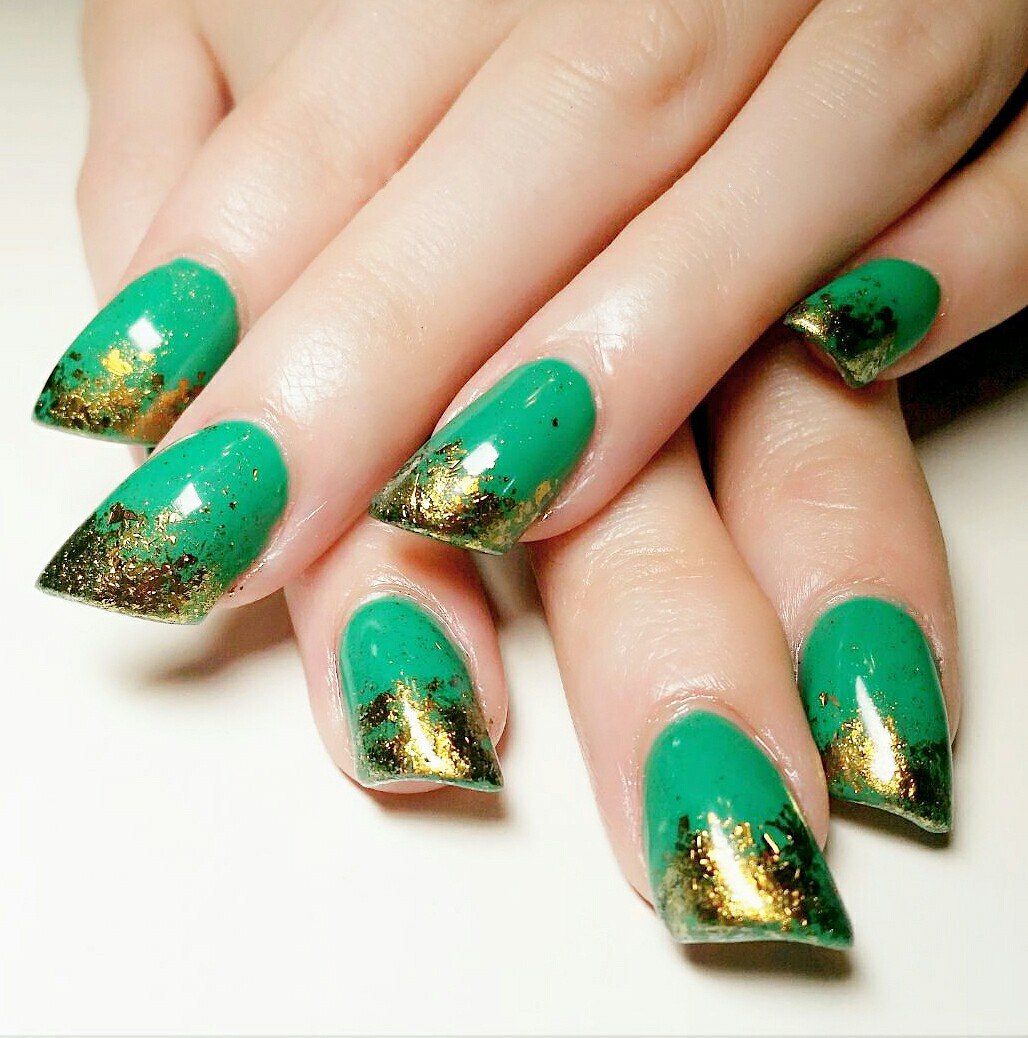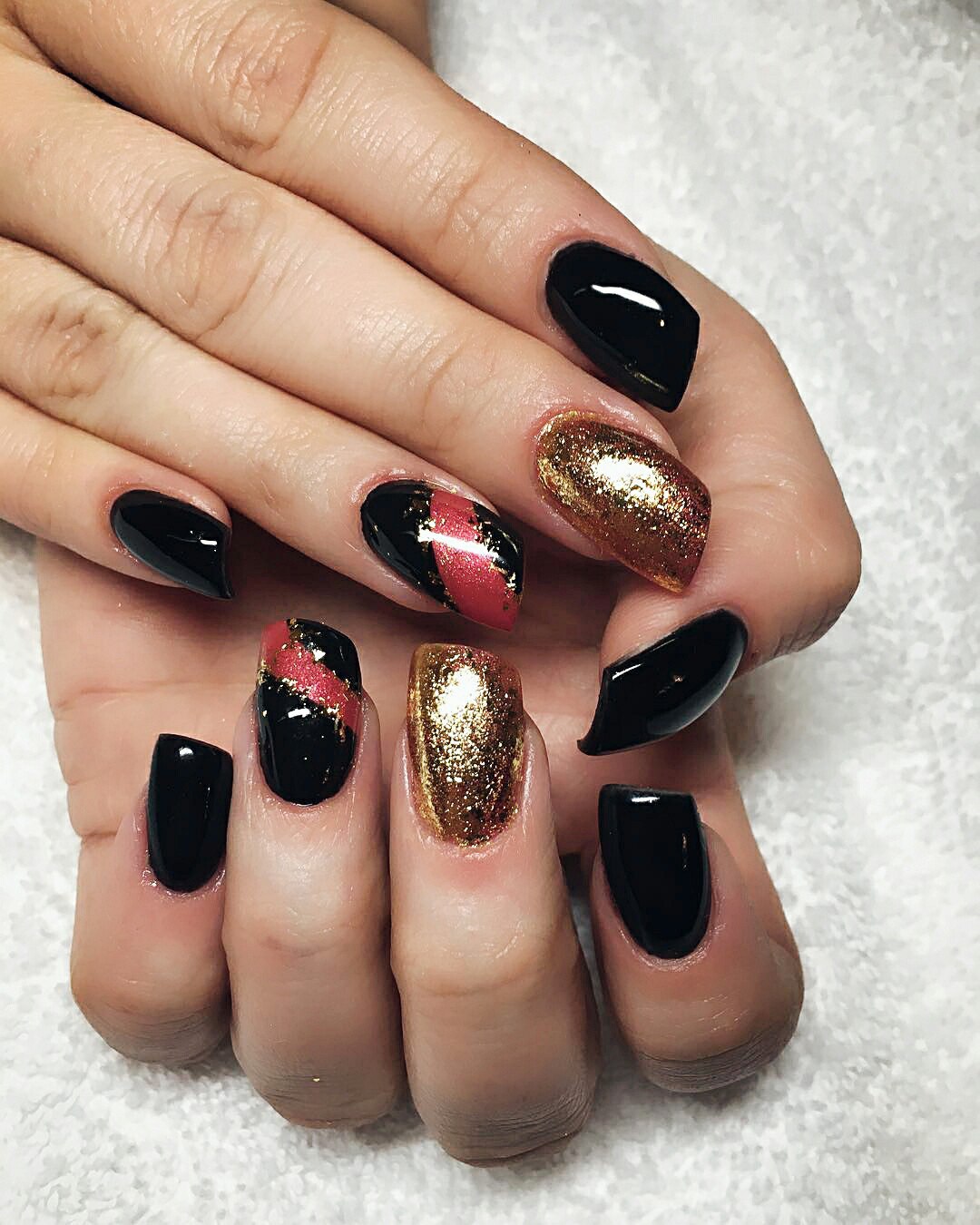 12. Short Nails
As we have already said, in this season the most stylish nails are short ones reflecting the fashion for the ultimate naturalness.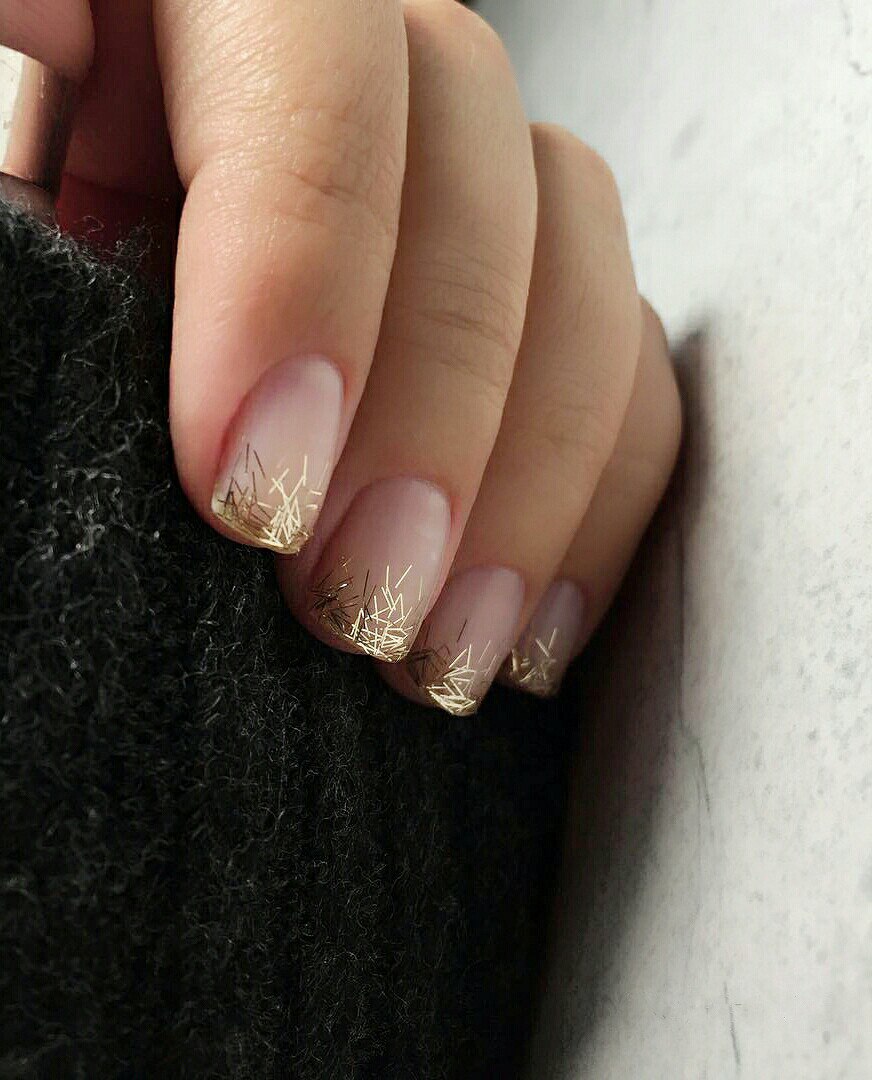 The short nail designs 2023 imply not only super short nail plates that ideally must be 3 mm long but also prolonged ones. This is fashionable, as well as comfortable. It is so convenient to use your Smartphone or computer when you have short nails, and no "additional pads" won't interfere you with pounding the keyboard. And this is really great.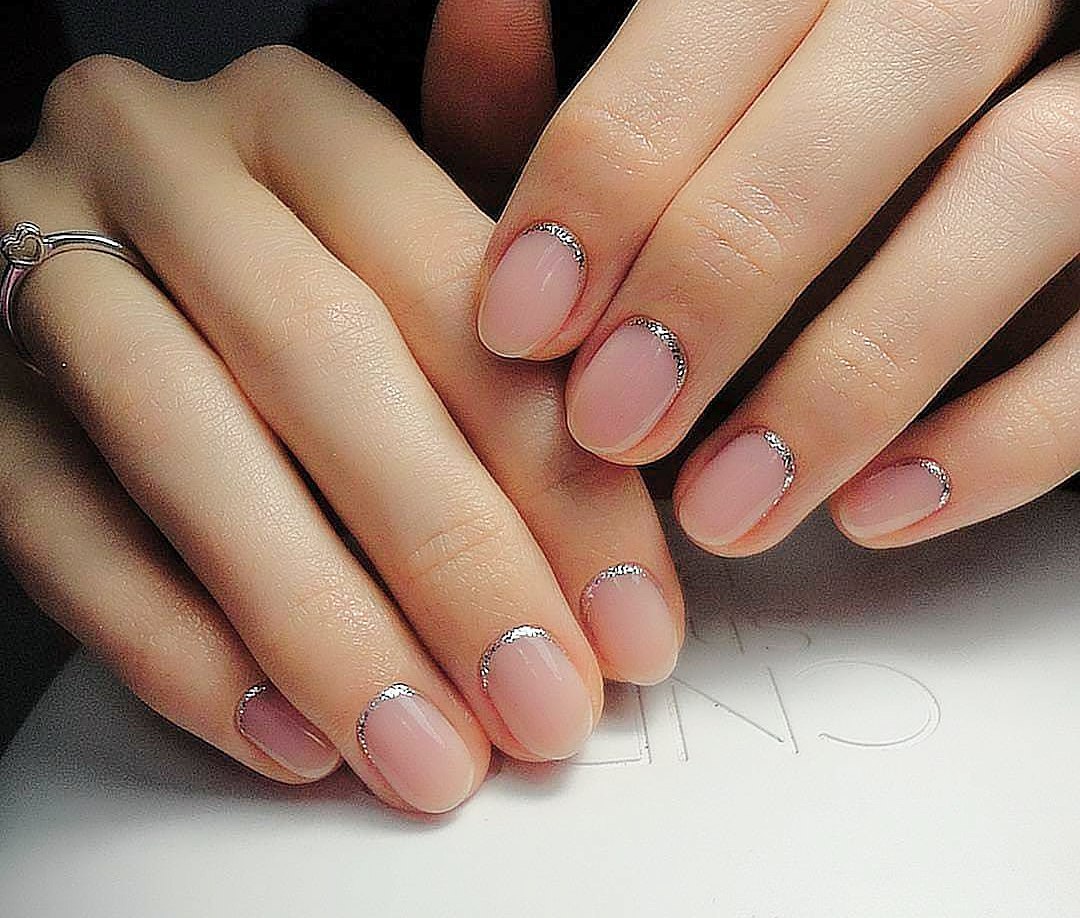 Besides, nail designs for short nails let lengthen your fingers visually due to the "play of contrasts": 5 mm of the nails will make your fingers look longer than fingers of the most talented pianist.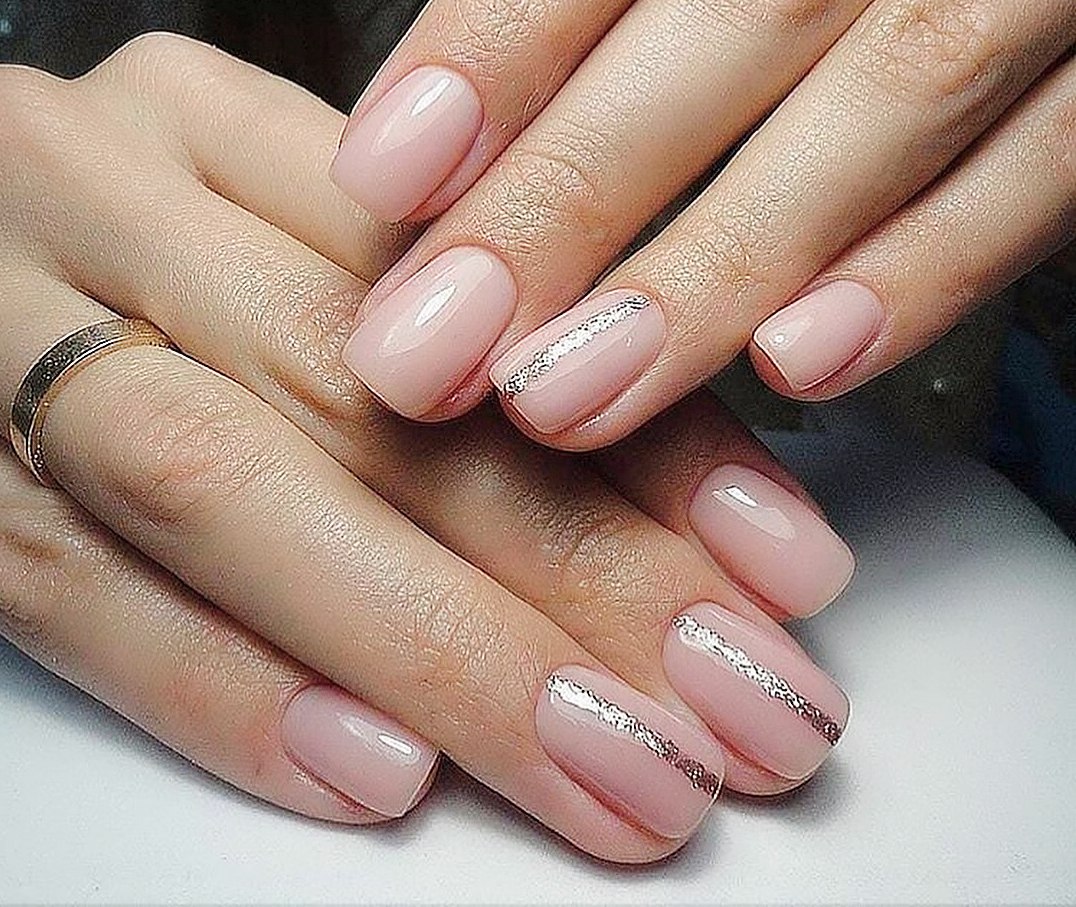 So, if you have always had short nails, this trend is for you. By the way, you should also forget about long or sharp nails if you don't want to look untrendy.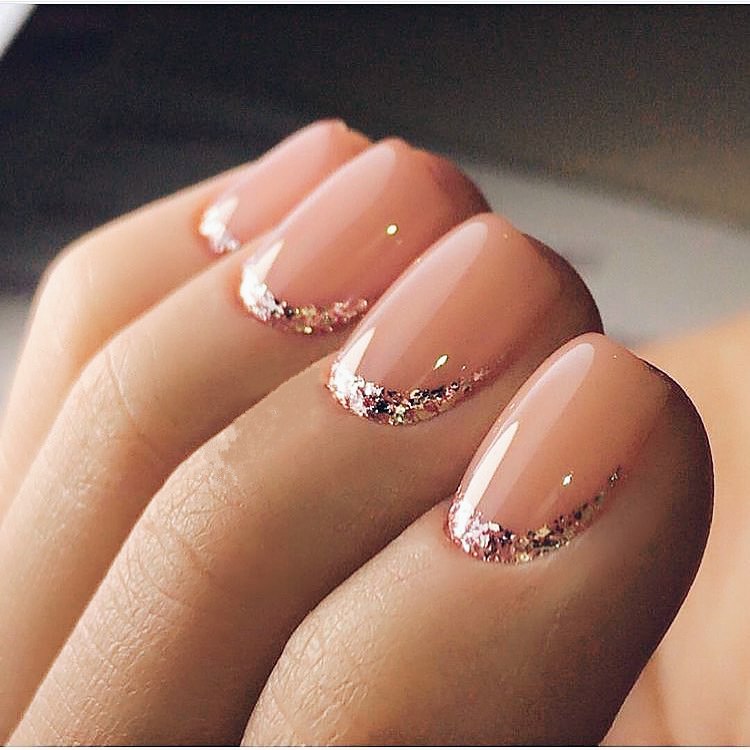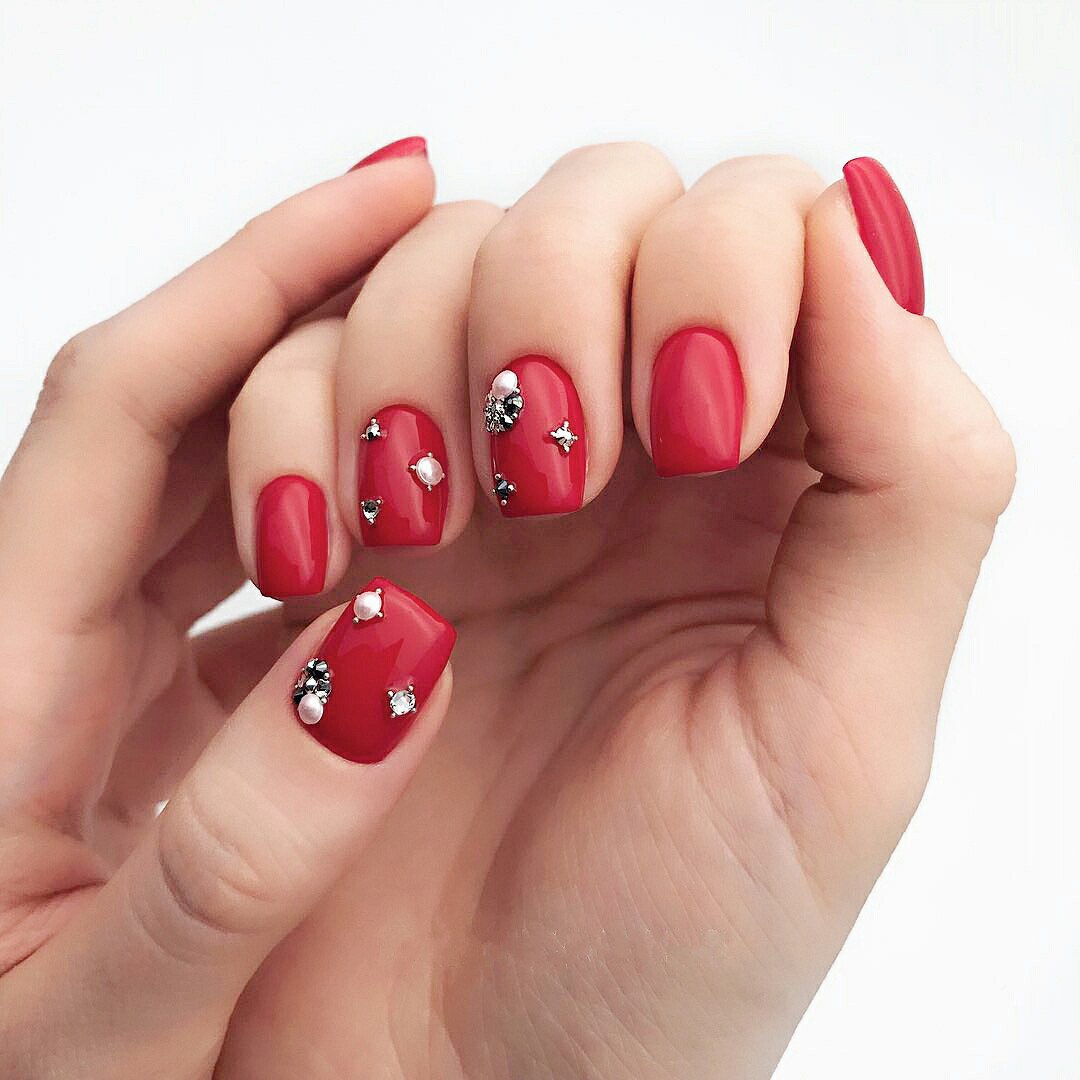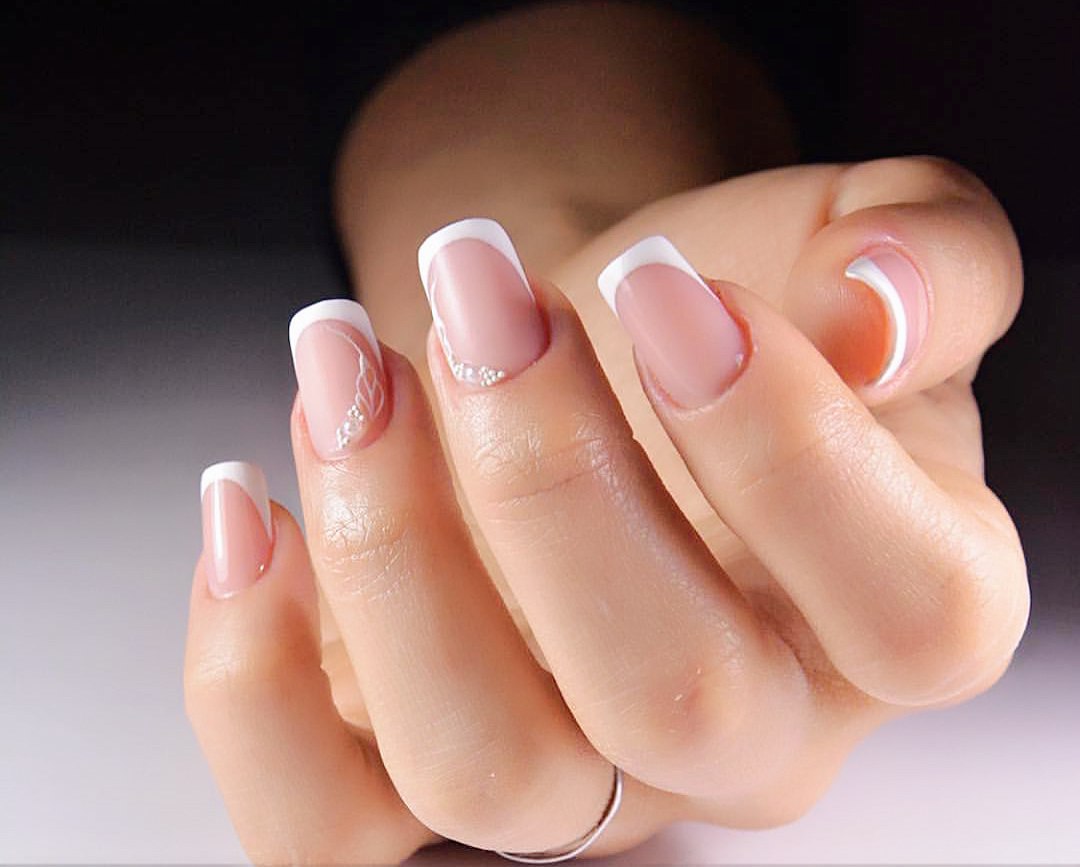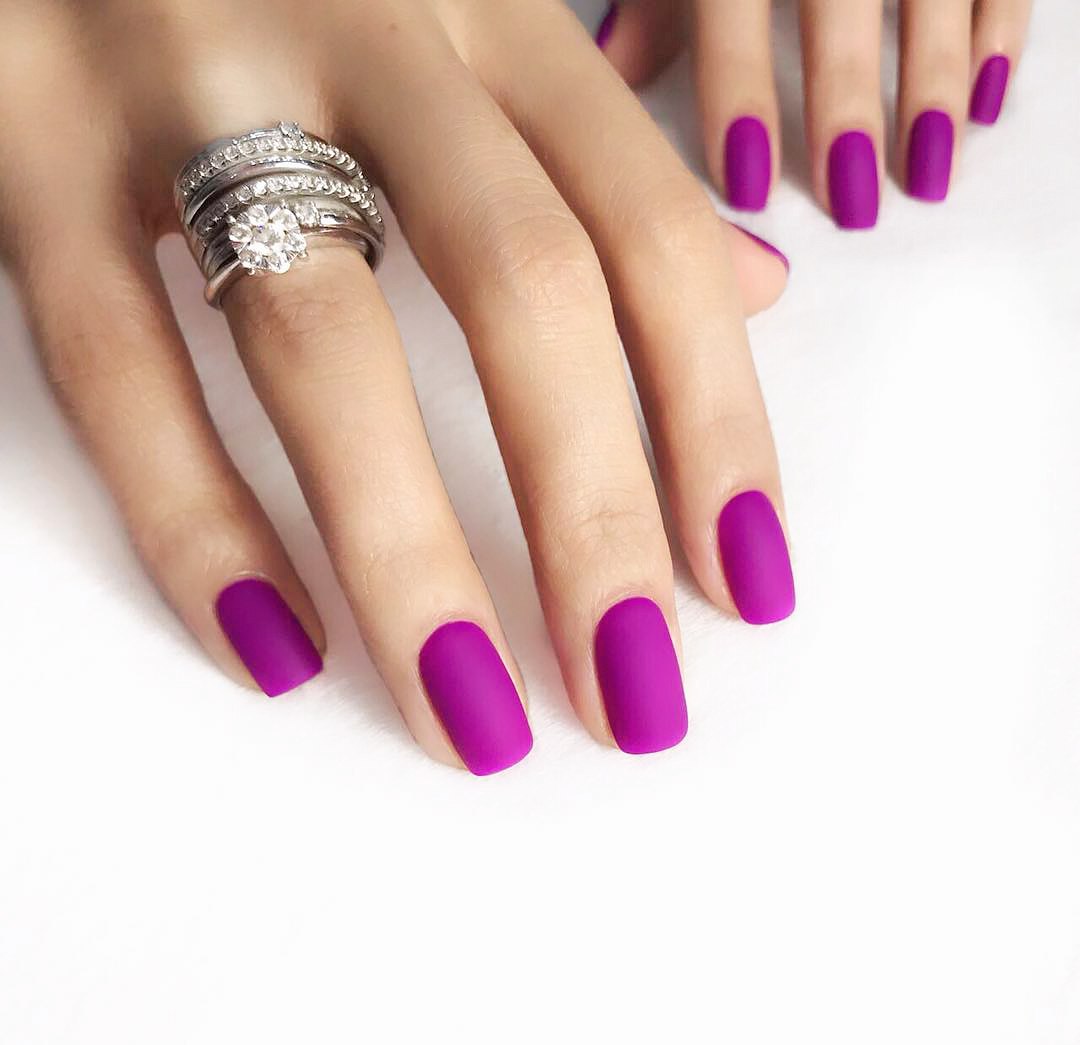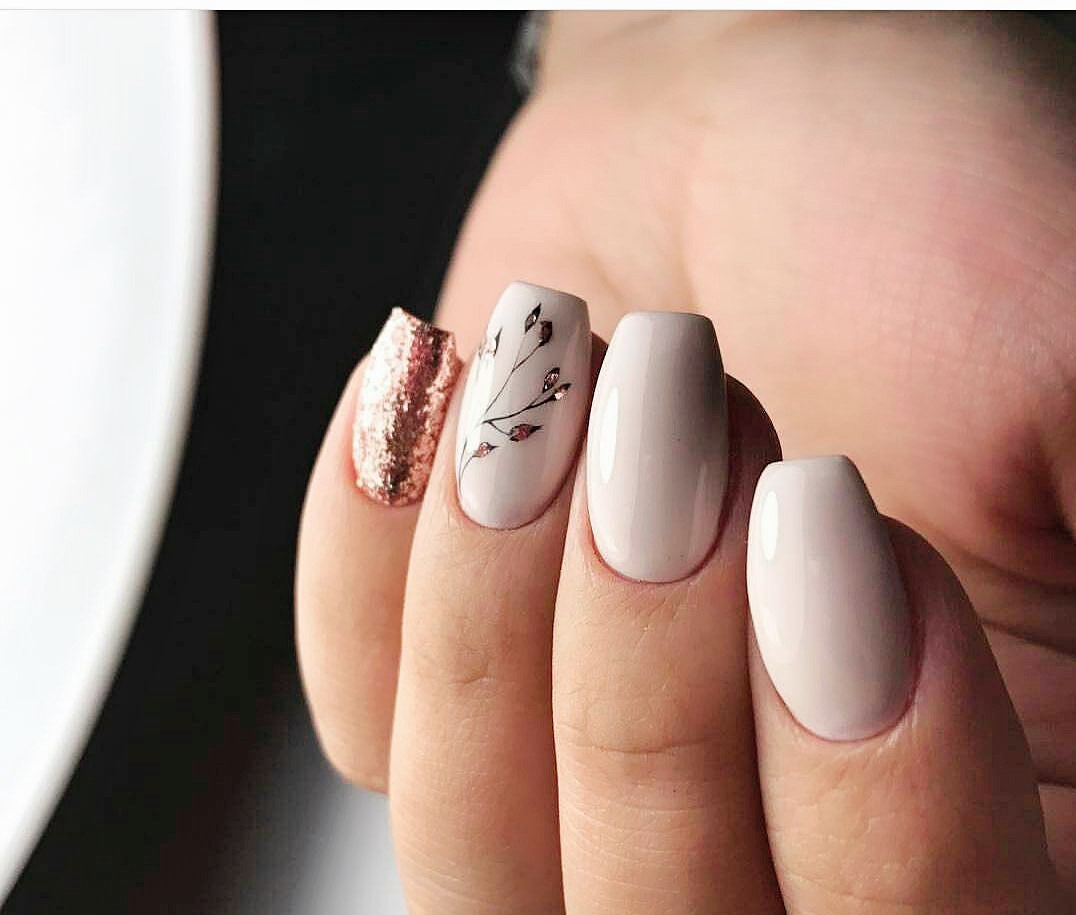 Fashionable Acrylic Nail Shapes Trends
As is known, acrylic and gel are the most common extension materials. The extended nails are very convenient and look like the natural nails. That is why most fashionistas choose exactly this way of modeling. A perfect rectangular shape is in fashion now: forget about pointy cat's claws as they are the last century!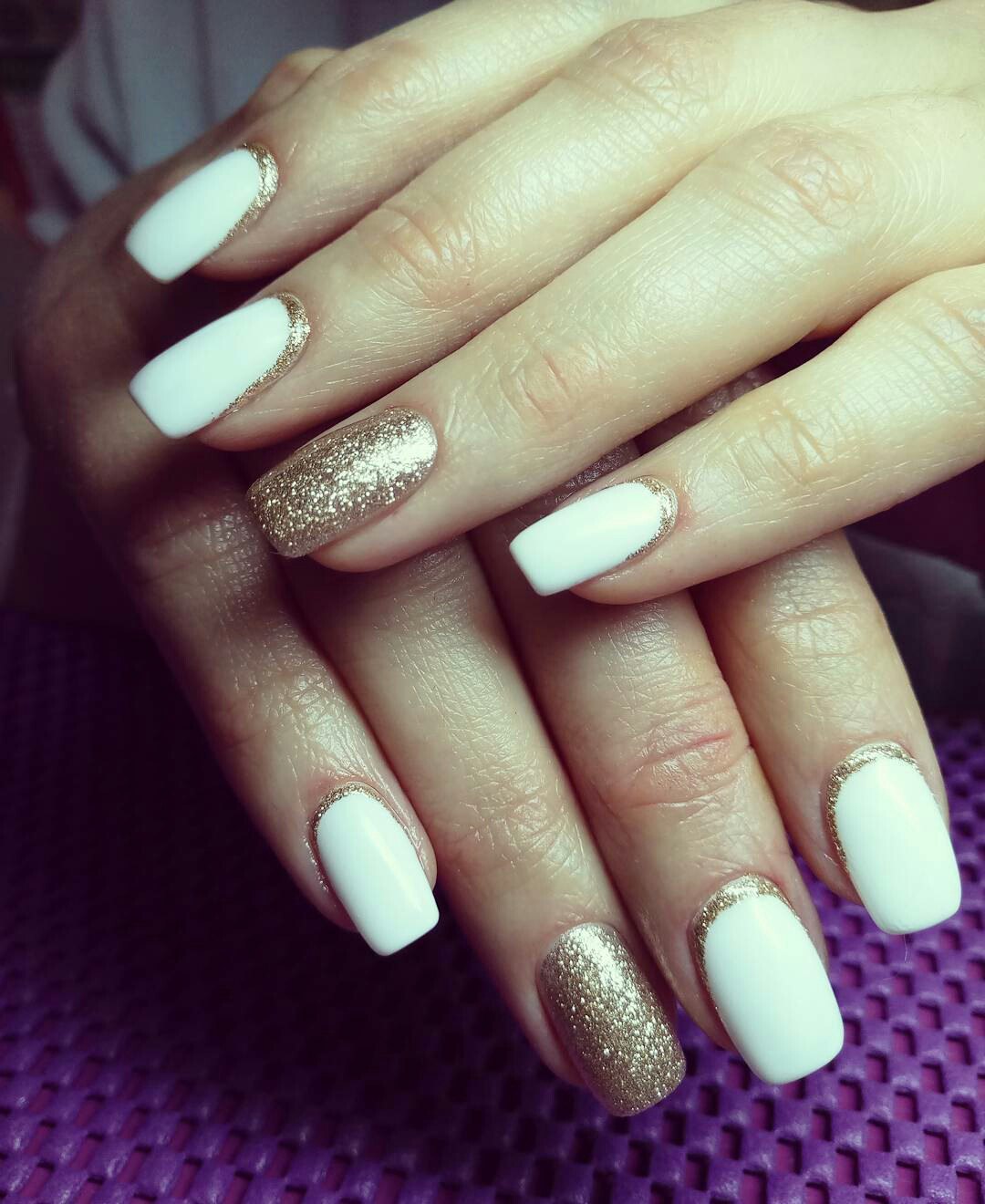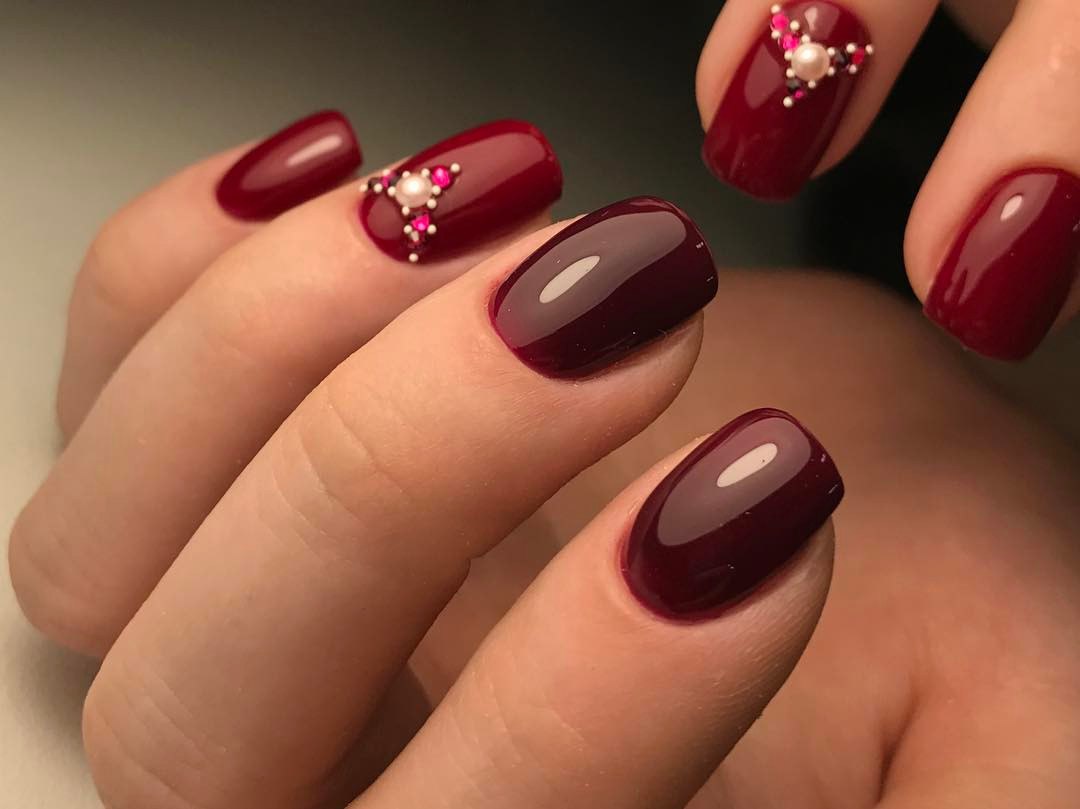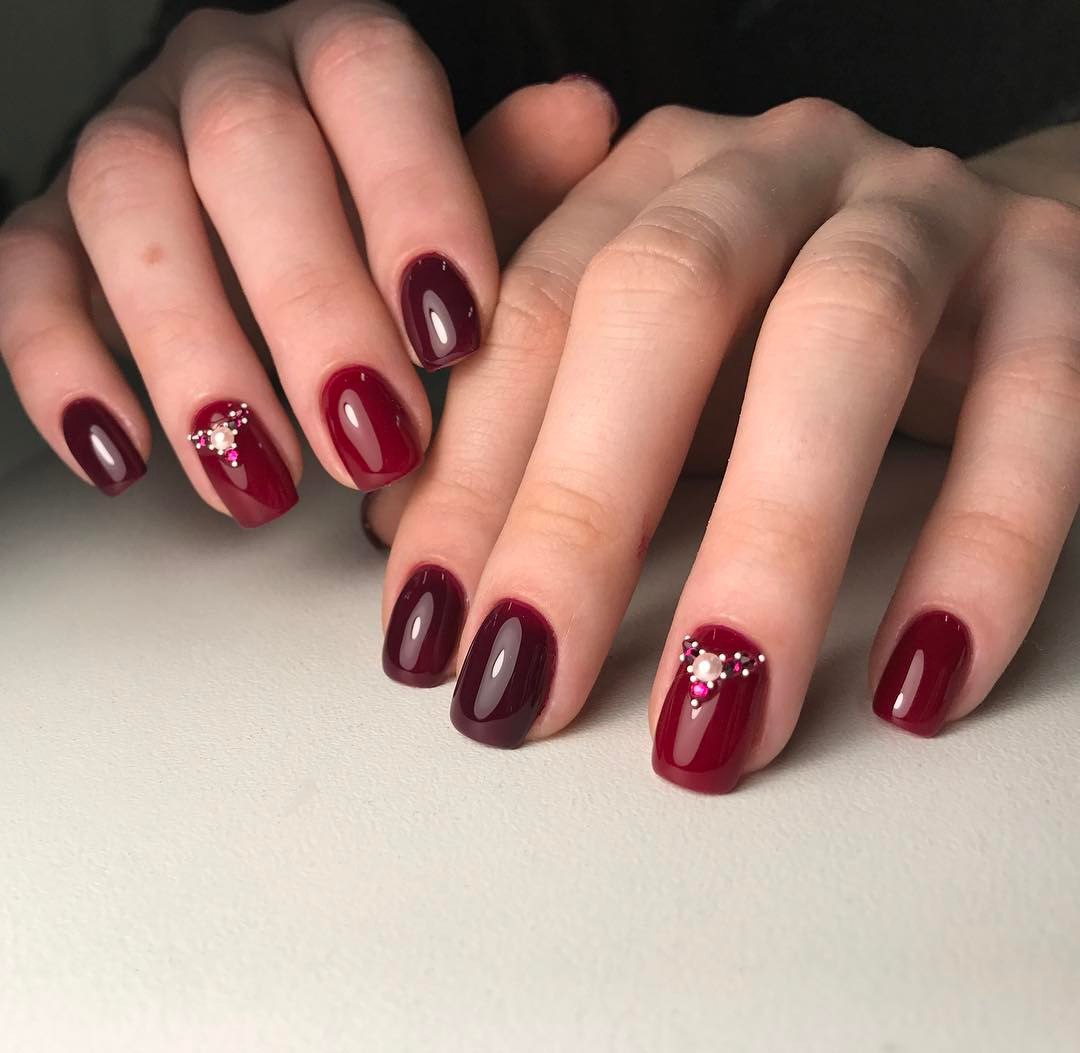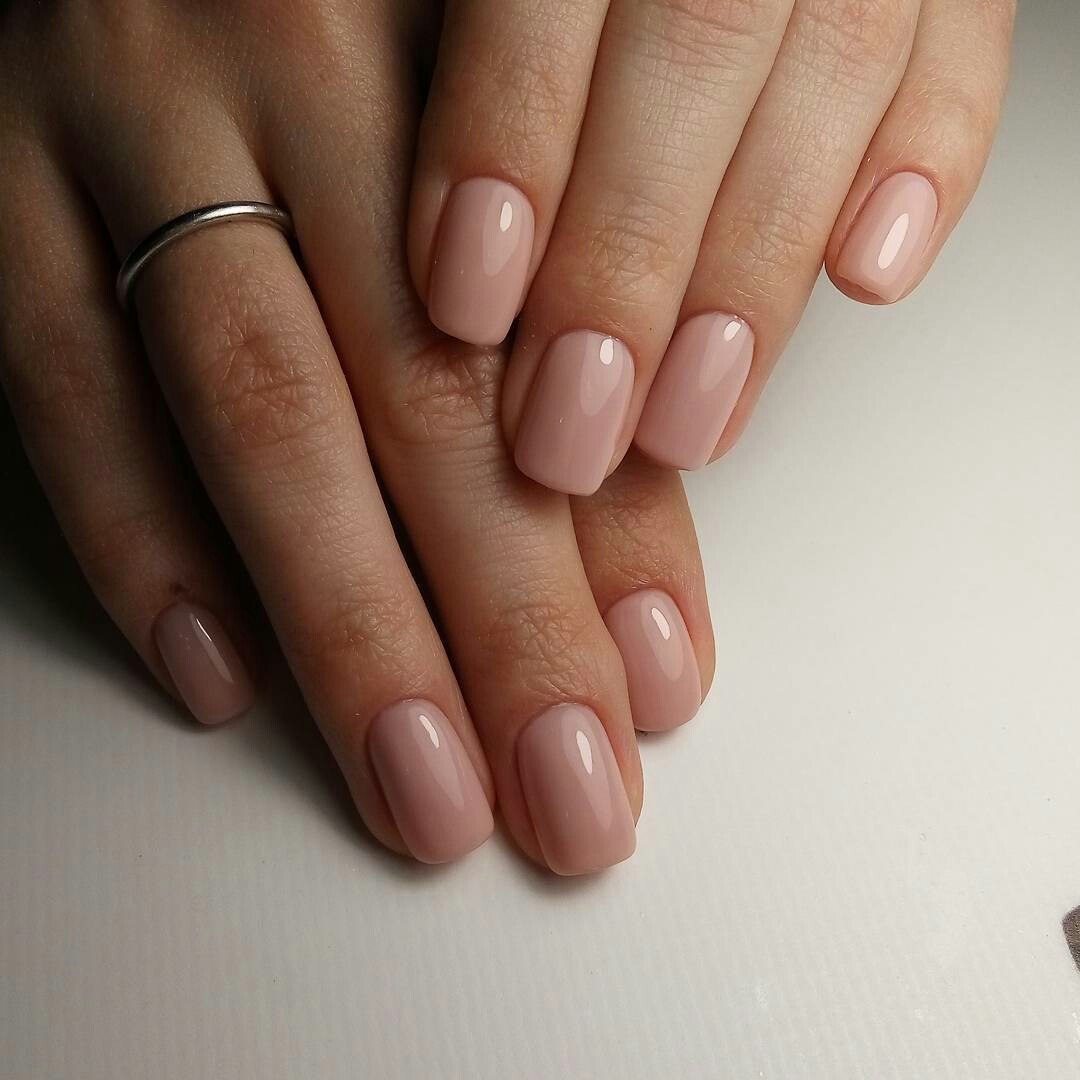 Popular Nail Shapes 2023
Well-groomed feet are an essential item for every girl. Notice what form of the nails will suit better your toes. But all the nails should be of the same length, as this is very important. The slightly rounded shape will suit almost all ladies, no matter what the image she has. Exactly this shape will be very popular next year.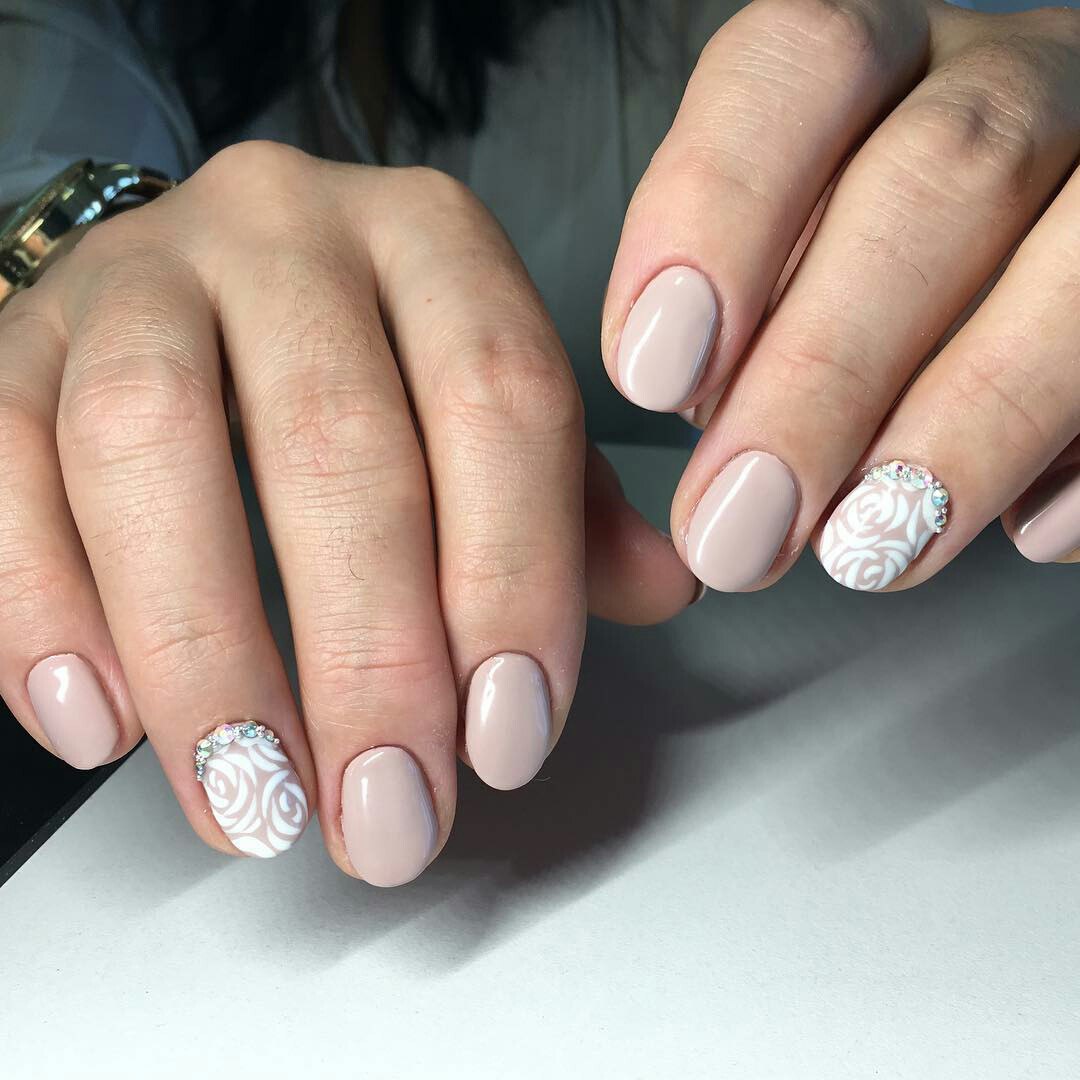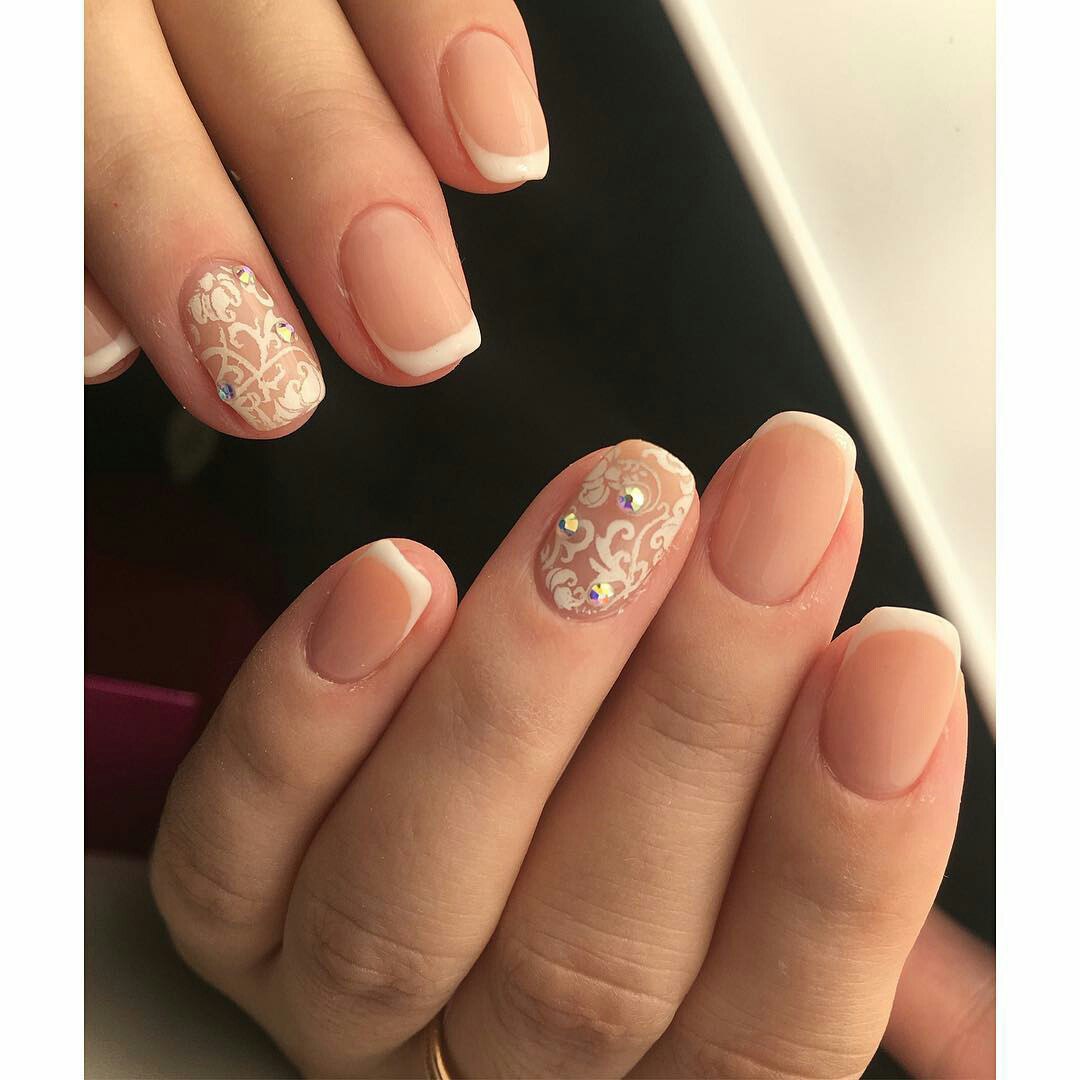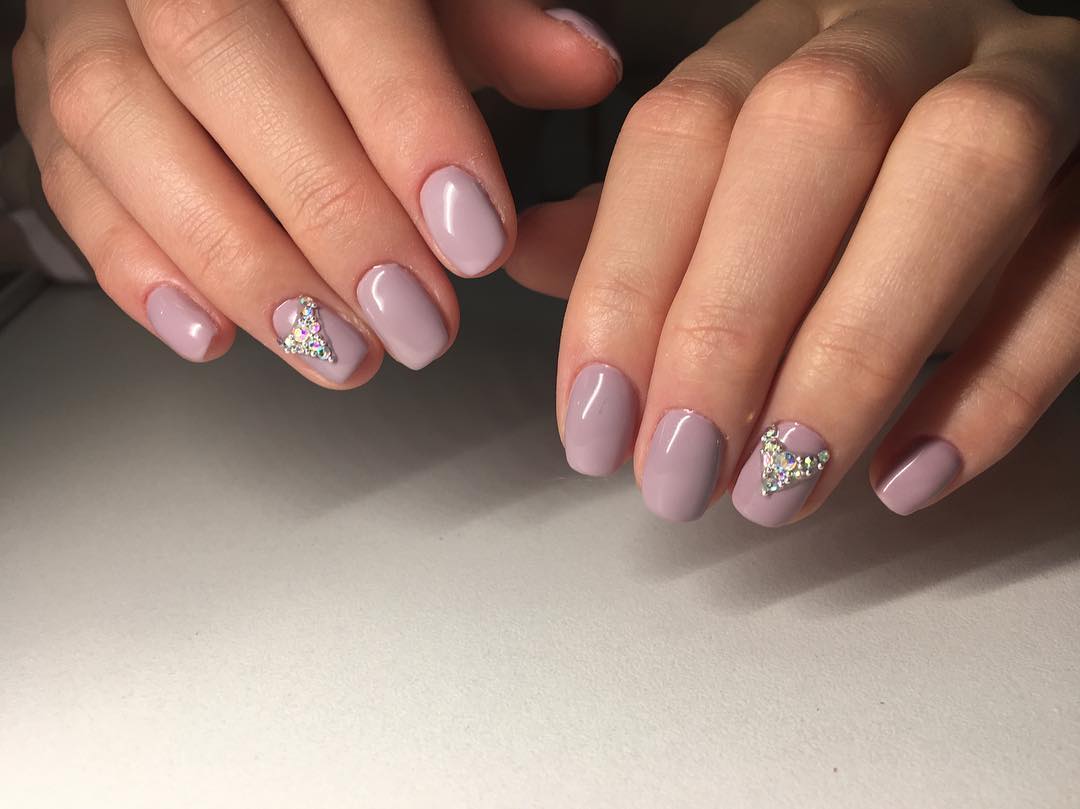 Now you know everything about the main nail trends 2023. Choose anything you like after studying this article and trying these nail ideas. You can apply gel or usual polish on your nails of the cute nail shapes listed above. Remember that the new nail shapes chosen properly is a key to a perfect manicure. Follow our pieces of advice and be the most fashionable girl with the most stylish manicure! Be always in vogue!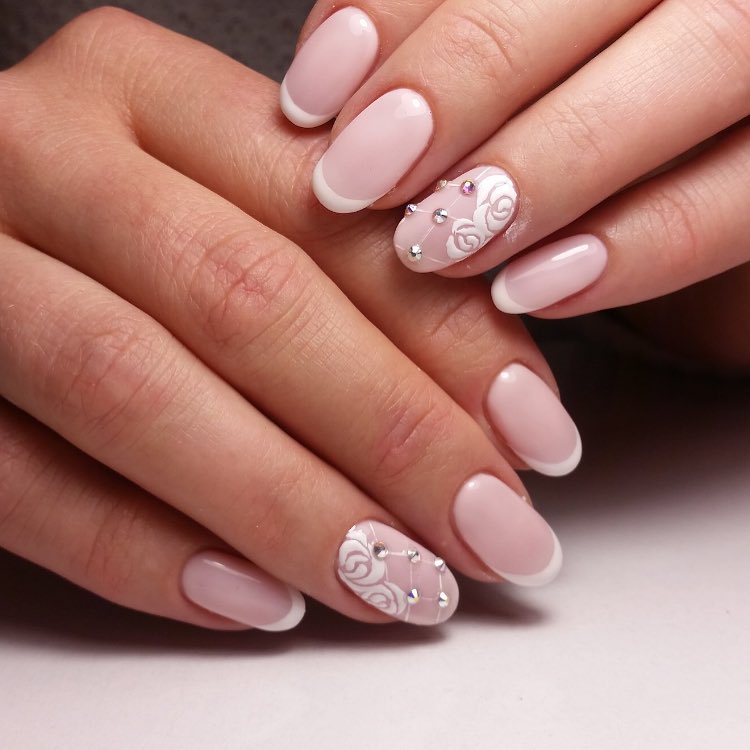 Nail Shapes: Video Guide




Photos from Instagram.com