Almost all hairstyles for long hair look chic, and braided rose hairstyles is not an exception. It can make you feel as if a fairy-tale were your home. We have gathered 18 photos of fabulous hairstyles that can turn you into a princess.


Photo 1-6: Rose Hairstyles for Long Hair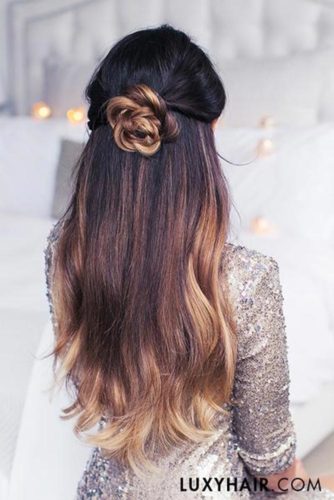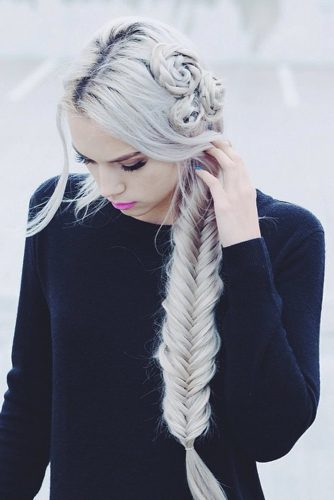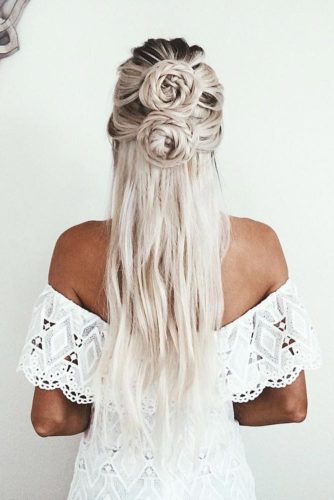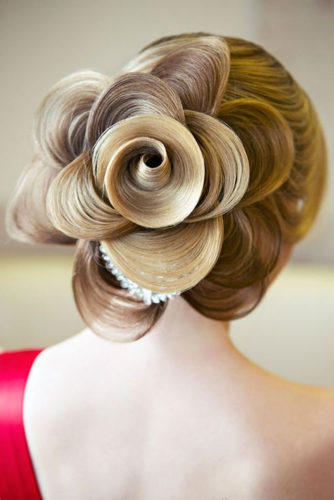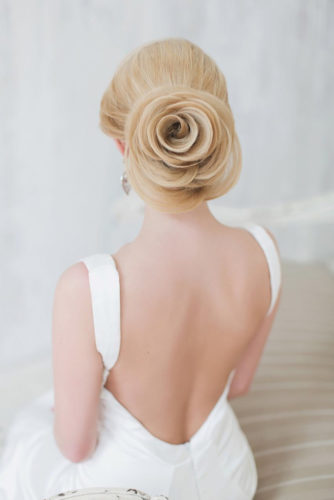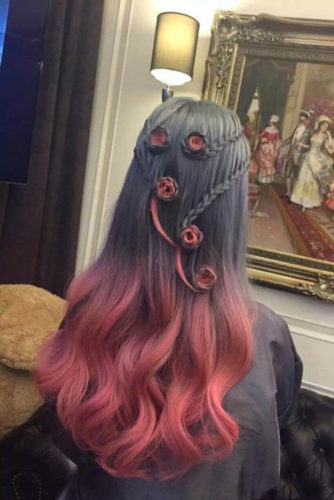 Short haircuts are easier to style, but they do not look so extravagant. And to create this hairstyle, braid the separated front section of your hair to a French braid. But keep in mind that this braid should be loose. The rest of your hair should be tied into a ponytail. Then separate this high ponytail into two parts and make two braids. These braids should be quite large.
Now use bobby pins to connect the front braid with the ponytail. Then create the rose using the two braids. Just roll each braid at the crown. Use hair pins and hairspray to secure the braids.


Photo 7-12: Rose Hairstyles for Long Hair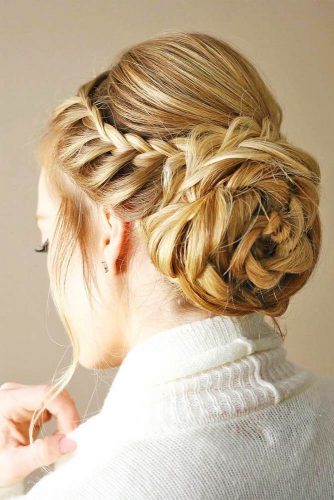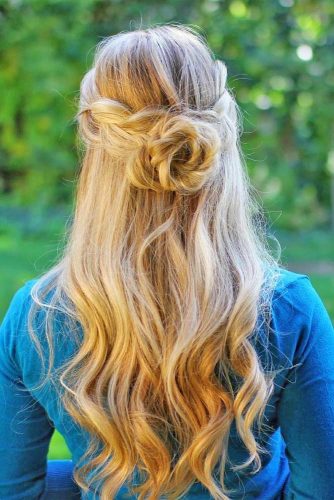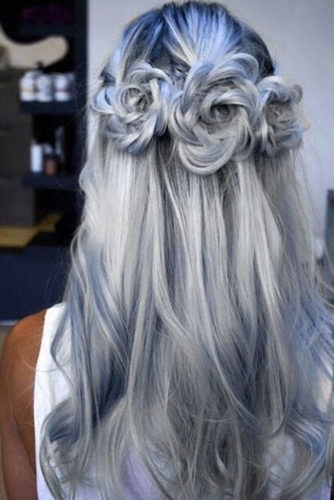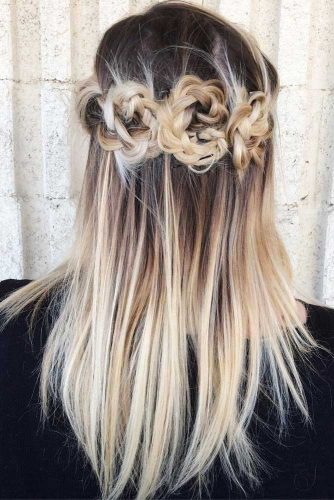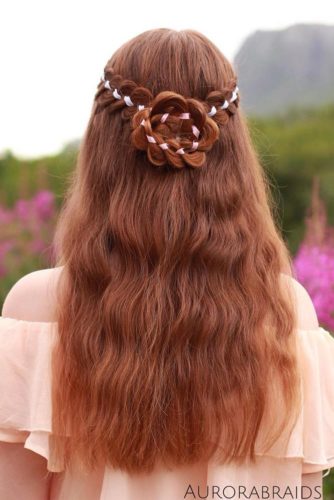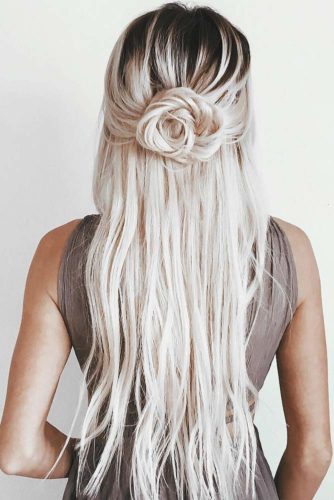 Since your hair is long, you should have more than one hairbrush to style it properly. There are so many sizes and shapes that anyone can be at a loss while shopping for them. Each type has its benefits, and being aware of them will save you much energy next time you are at the shop.
For example, a teasing brush can give your hair some lift. Note: brushes with natural bristles are perfect for straightening and smoothing your hair.


Photo 13-18: Rose Hairstyles for Long Hair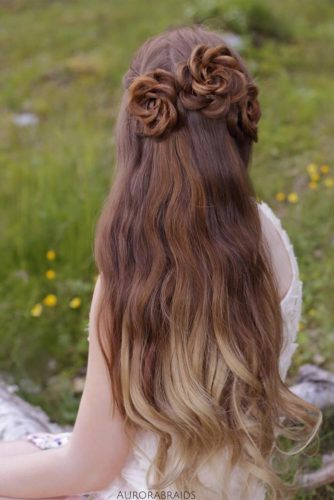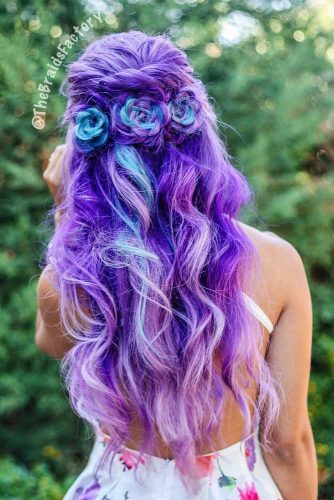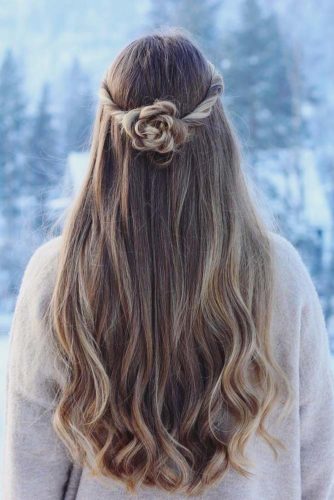 If you need some scalp stimulation to lose less hair, then you should buy a paddle brush. And choose the one with plastic bristles. This brush can help you to detangle the hair. However, keep in mind that you may use it only when your hair is dry. Otherwise, you will lose more hair.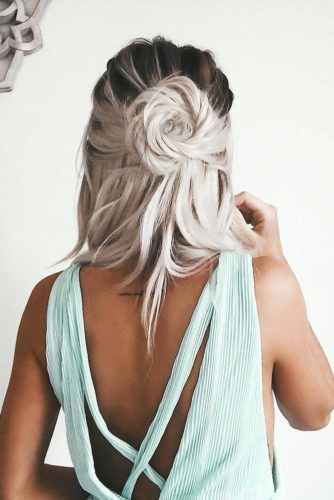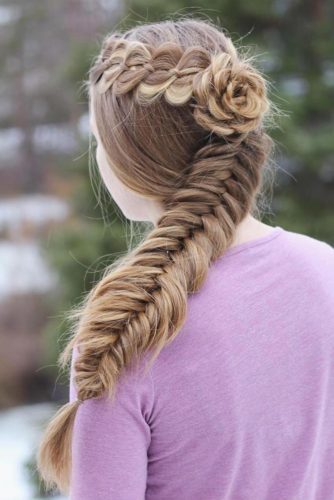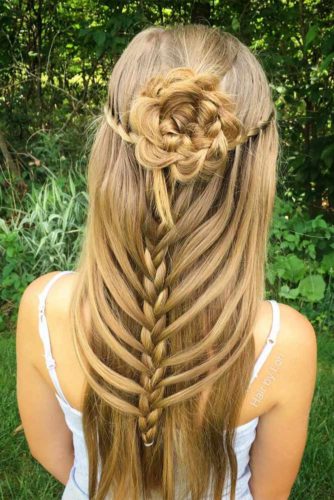 If you need to add some volume to your hairstyle, pick a round brush (its bristles are diagonal). Besides, it is ideal for wavy hair as it accentuates your waves. So, have fun styling your hair! And, finally, here is the video on how to create a simple but very beautiful rose hair updo by missysueblog.


How to Do Wedding Rose Hairstyles: Video Ideas
Photos from Instagram.com
Source: Glaminati.com