Women and jewelry walk hand in hand! Today, bracelet stacks are making a huge buzz, and almost every woman wants to flaunt one. And the new-age women are all set to discover the new offerings available in the jewelry world.
There is almost something for every woman to discover, choose, and purchase. When you select the correct bracelet stacks, you can let go of your watch or any other wrist accessory, such as a delicate, single-layer bracelet or bangle. It is because the latest bracelet stacks on offer are stylish, classy, and affordable. But the challenge lies in choosing and styling the same.
11 Hacks That Can Help You Choose the Best Bracelet Stacks
1. Know what you prefer
As you browse through the websites that sell these bracelets, you will realize that there are several kinds that you can choose from. A few stacks have a few layers of medium thickness, while others have only two chains of chunky crystals and semi-precious stones. Choose the combination that would work for you.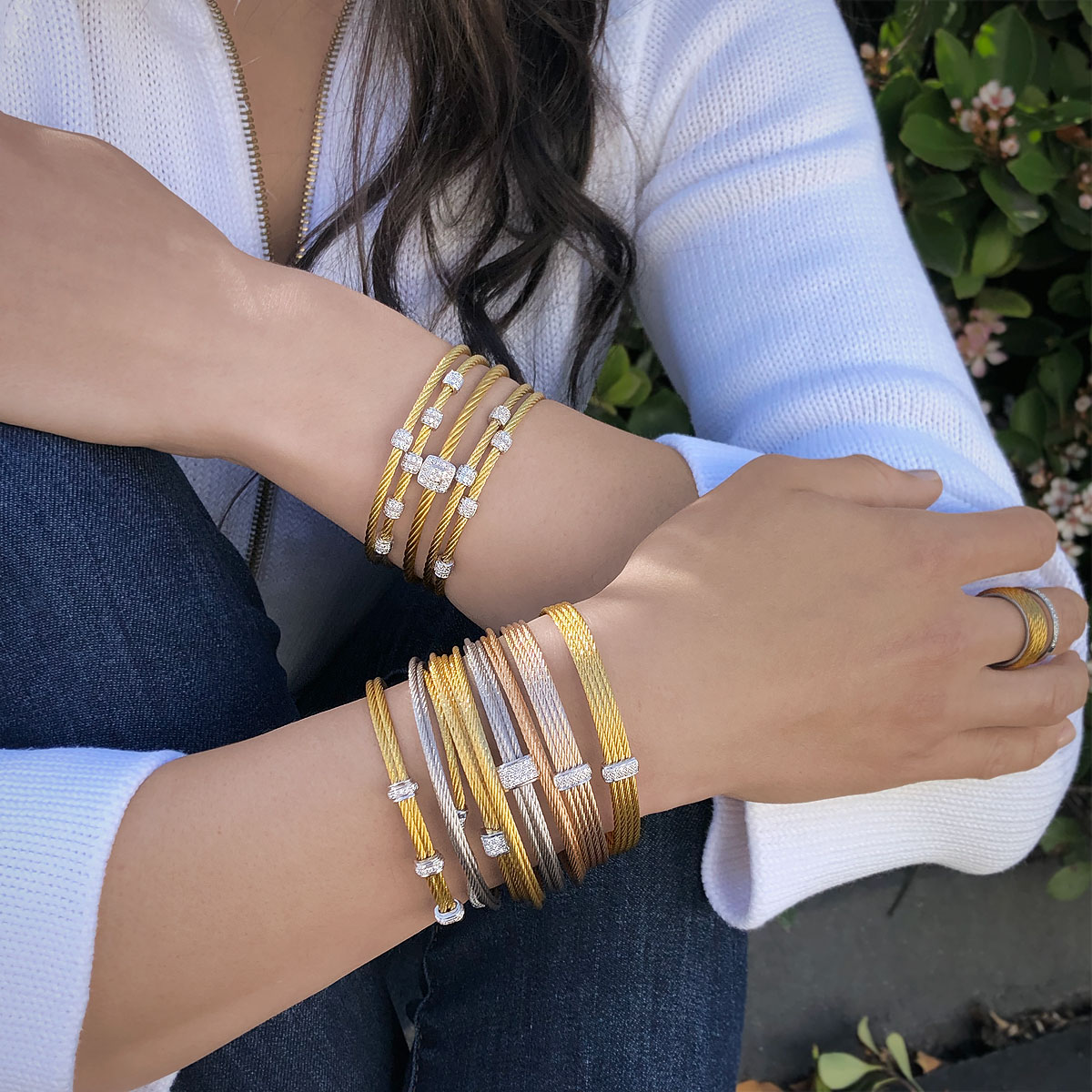 According to the experts, if you are a beginner, it's best to go with the thin to the average size thickness. It will enable you to feel the bracelet and flaunt it, and once you are comfortable, you can move on to bold experimentations. Therefore, start improvising your style as you discover your preferences. It is also a good idea to stick to crystals like clear quartz, amethyst, and rose quartz when you start, as they look simple and classy. You can also coordinate it with most of the attires you wish to wear on several occasions.
2. Don't clutter your wrist.
Few women feel they should add a bangle, watch, or both, along with a bracelet stack. no rule book says no to this, but it can make your wrist appear cluttered. You certainly want the bracelet stack to stand out and grab compliments for the same.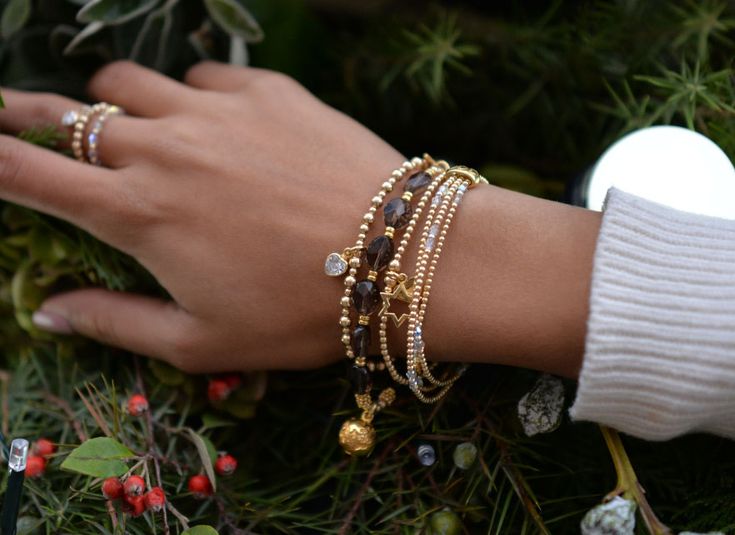 So, to allow this to happen, you must let go of any other wrist jewelry or accessories you wish to wear. If you have a wrist tattoo, the bracelet stack will also draw attention to that and create a new-age, boho-women vibe about you.
3. Wearing solid colors helps to create a style statement.
Prints look peppy and happy, but they can often take away the glitter and shine of a stunning accessory you might decide to wear. In this case, it will be your bracelet stack. Fashion experts always suggest having your attires in solid colors when you want to go slightly extravagant and outrageous with your bracelet stacks.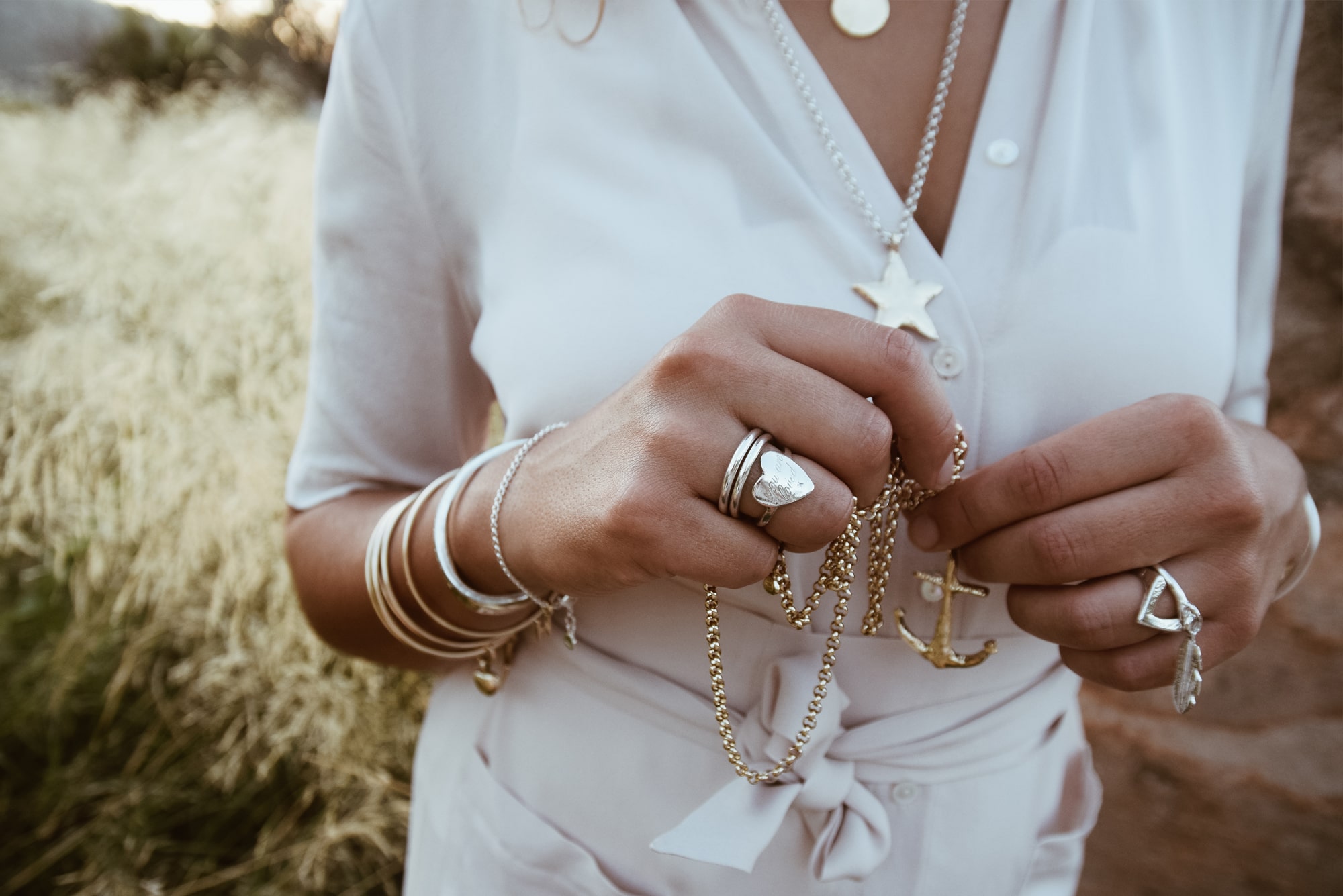 Some stacks come with beads, single bangles, delicate feathers, and other decorations that make it appear like one wholesome, chunky wrist piece that shines bright and visible when you wear mono-color attires.
4. Mix and match your bracelet stacks.
Mixing and matching your bracelet stack will help to bring out different looks in each of the occasions you attend. You may opt for antique charms with semi-precious stones on one day, go with a few single bangles of different colors on the other day, add few beads or feathers to this mix, and experiment with interesting combinations.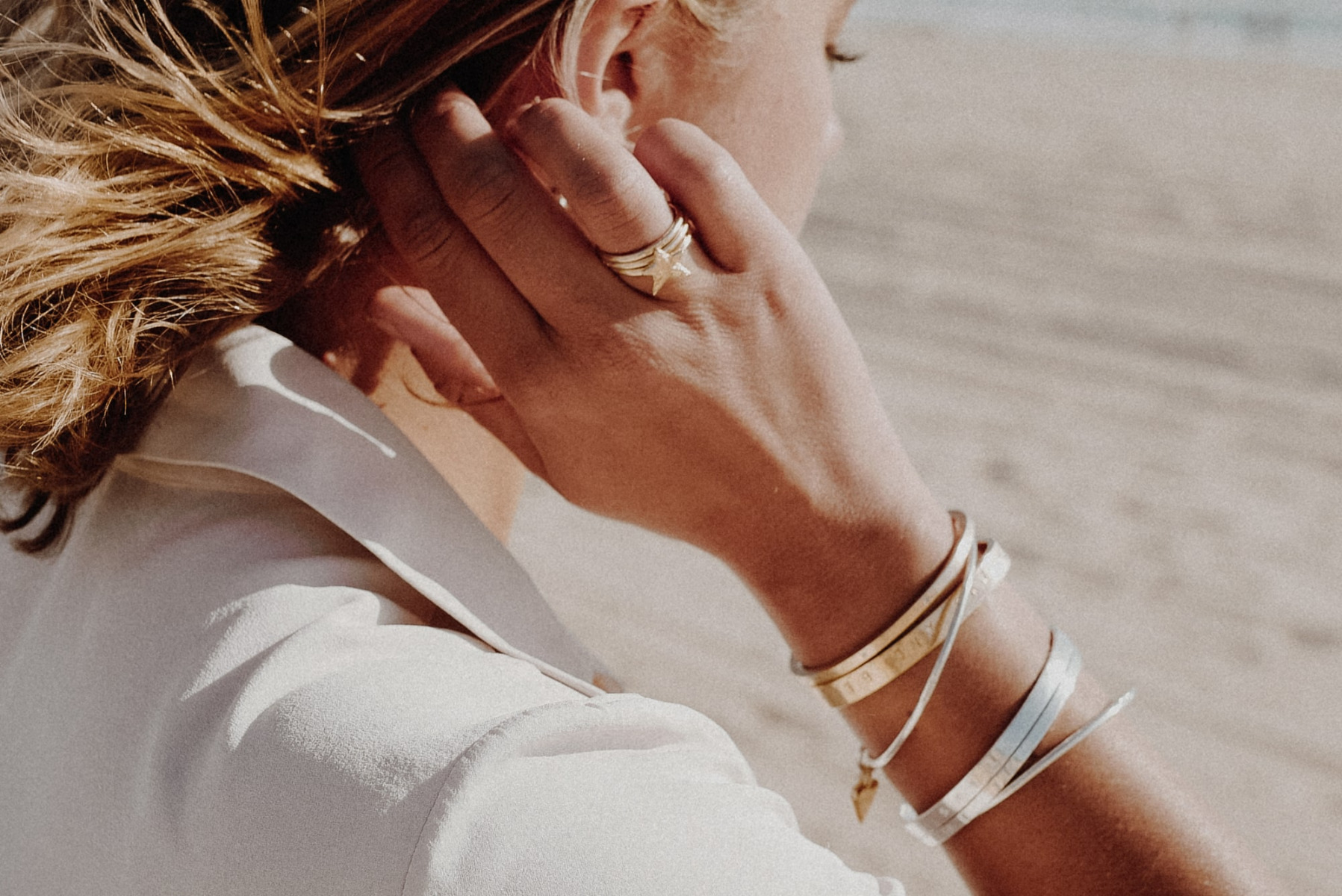 Don't forget to add a few leather bracelets that are on offer from some jewelry stores as they are perfect for summer and beachwear. With these hacks in mind and a little bit of experimentation, you can easily create your signature style statement with bracelet stacks that will make you look stylish. With the right stack, you can easily add a bit of sparkle to any ensemble. So, it's time to shop for your bracelet stack and make every occasion special.
5. Invest in quality pieces
Though there are many affordable bracelet stacks on the market, it is always a good idea to invest in quality pieces. They will last for a long time and you can be sure that the accessories are of high quality. Most authentic jewelry stores offer warranty on their products and this comes in very handy if you would like to have a replacement for any broken pieces.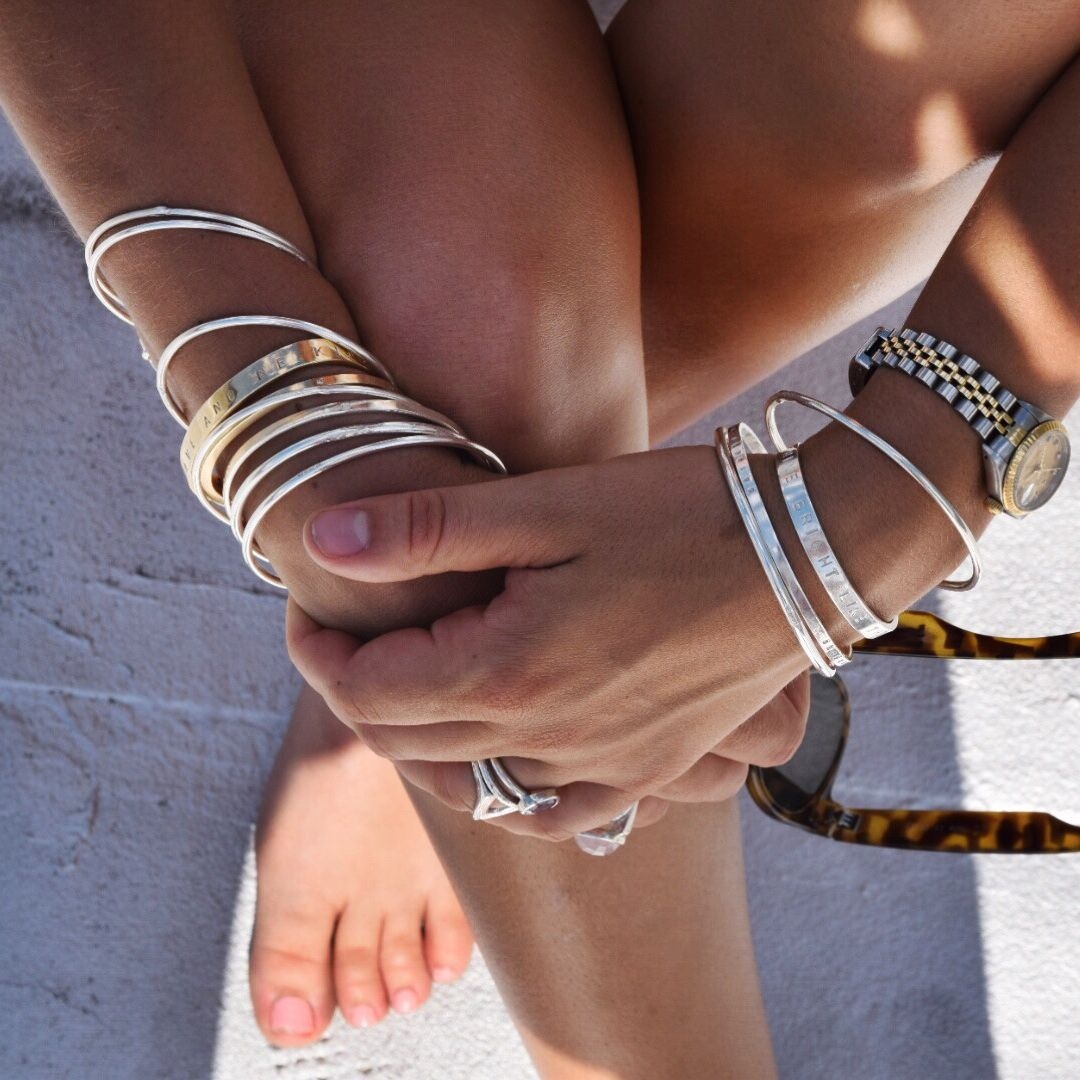 Quality also means that the accessories won't easily chip or fade away. Make sure to read about the care instructions and follow them accordingly so your bracelet stack looks beautiful for many years.
6. Pick out details from each piece.
When you are creating a bracelet stack, try to pick out details from each piece. If it has a charm, make sure it is meaningful and if the stones have different colors, play off of them and choose bangles or other pieces that complement those colors.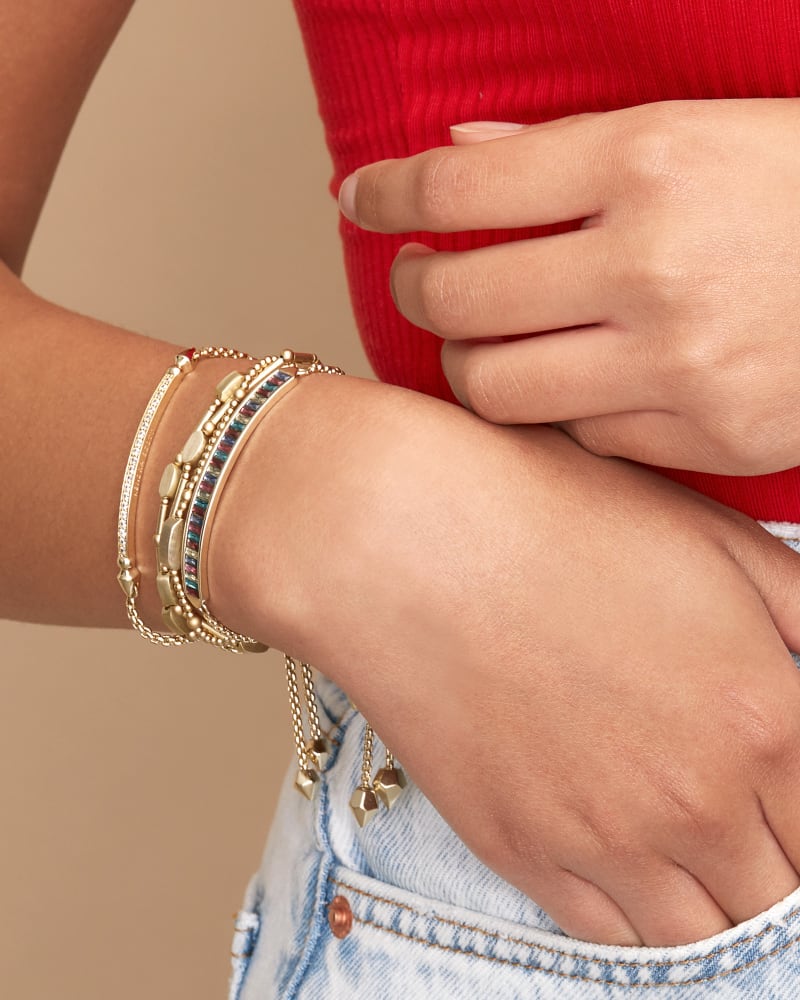 This will help create an overall look that reflects your unique style. Finally, when you are wearing it, remember to enjoy the process and have fun. After all, fashion is meant to be fun!
7. Be mindful when combining metals
When you combine different metals together for your bracelet stack, make sure that they look great together. It is important to be mindful of this because mixing too many types of metal can create a discordant look that doesn't come together as you hoped. So pay attention to the subtle details and coordinate them accordingly.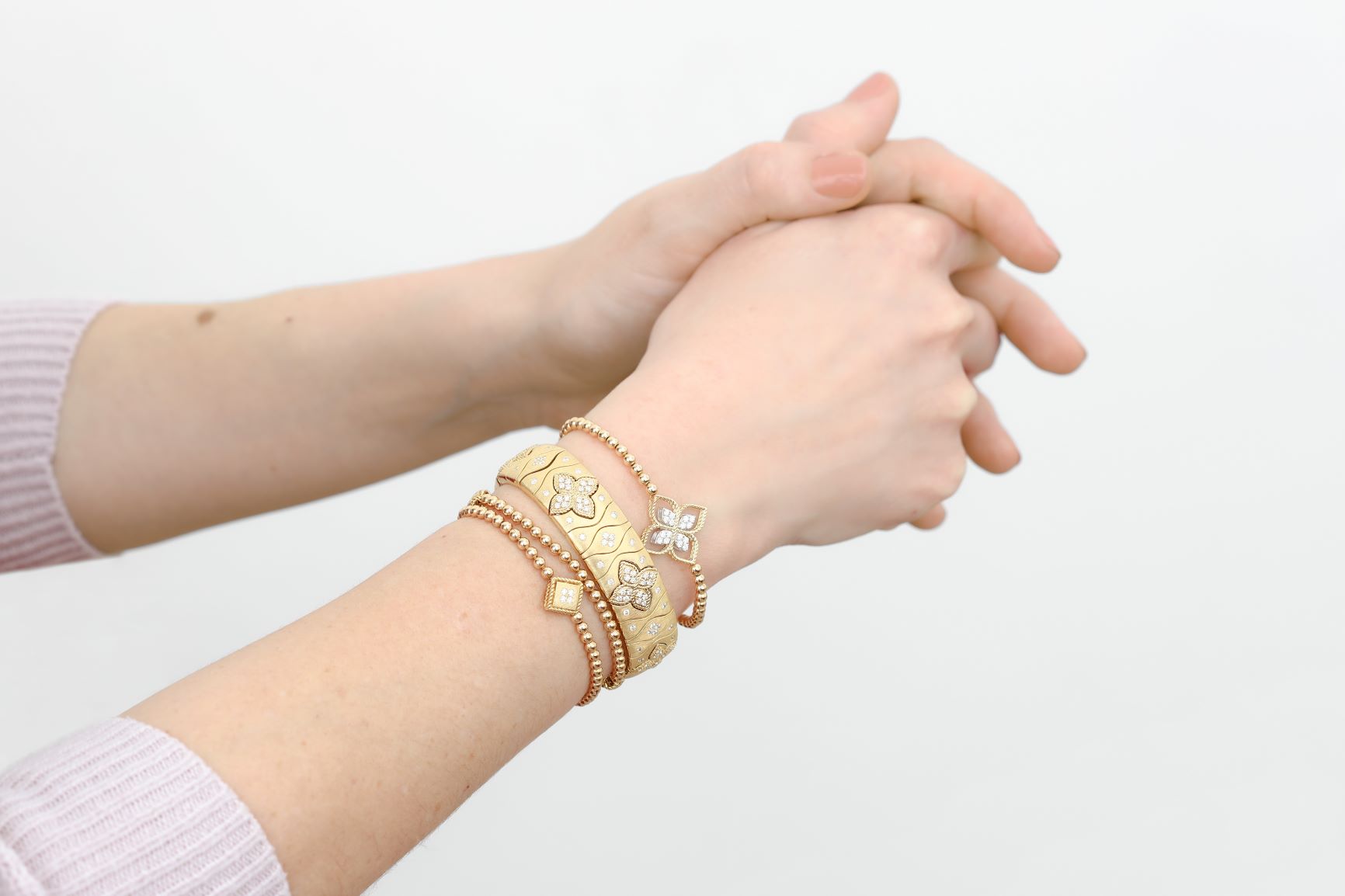 This will help ensure that your bracelet stack looks stunning and elegant. With these tips, you can create beautiful and stylish bracelet stacks that make a statement. So go out and get creative with your stack today!
8. Accessorize your look with charms.
Adding charms to your bracelet stack is one of the most effective ways to spruce up an outfit. Whether it's a single charm or multiple charms, they can add a personal touch to your look. You can add charms of different shapes and sizes to create depth and texture.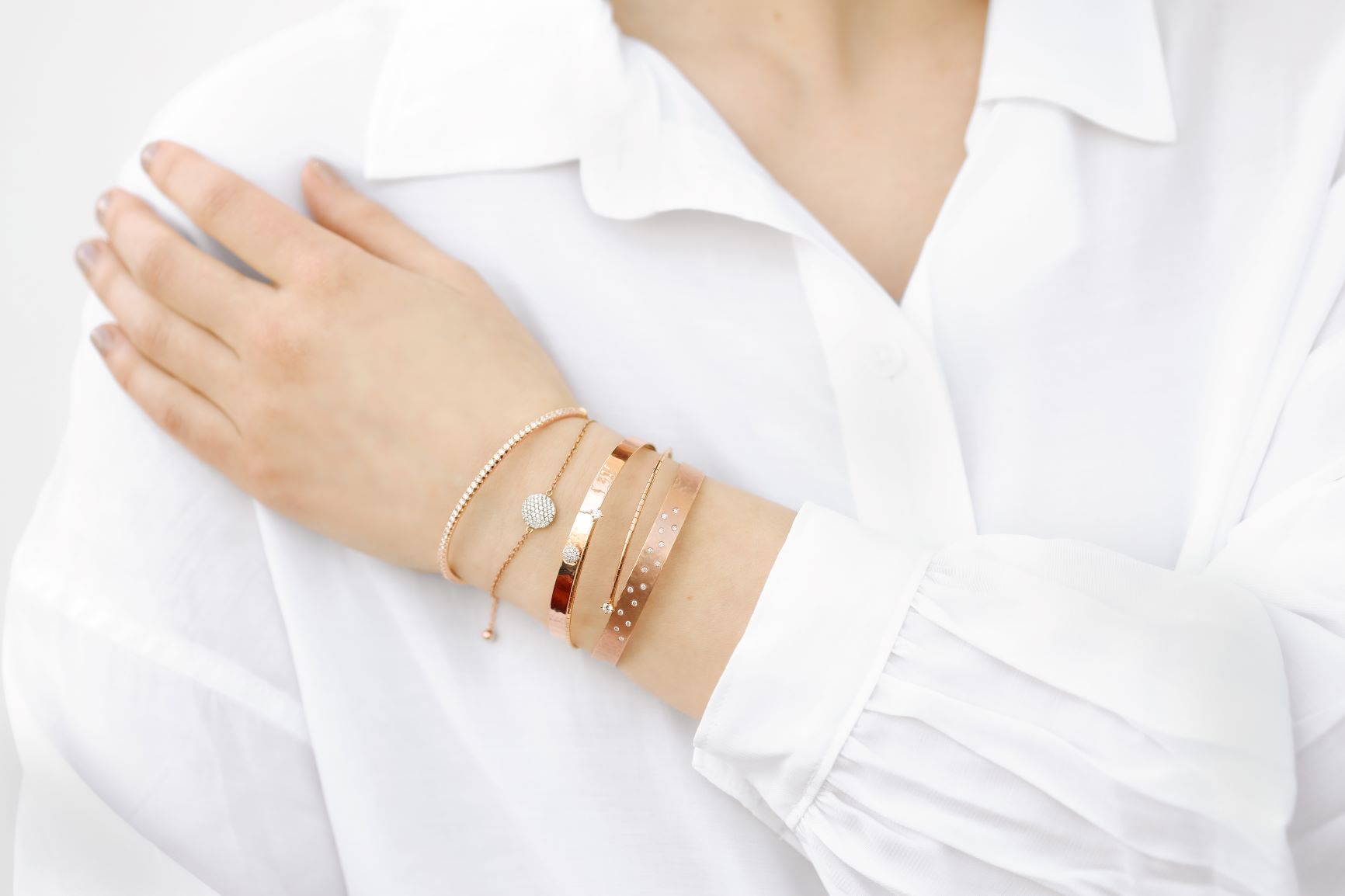 Also, if you are looking for an easy way to make any bracelet stack unique, consider adding some special charms that reflect your personality or interests. This will help ensure that your bracelet stack stands out from the crowd and looks fabulous.
9. Choose neutral colors for everyday wear.
If you want to create a bracelet stack that is perfect for wearing everyday, it's best to opt for neutral colors like silver, gold, and bronze. These will help keep the look timeless and classic. Plus, they will complement most outfits so you don't have to worry about clashing with your outfit.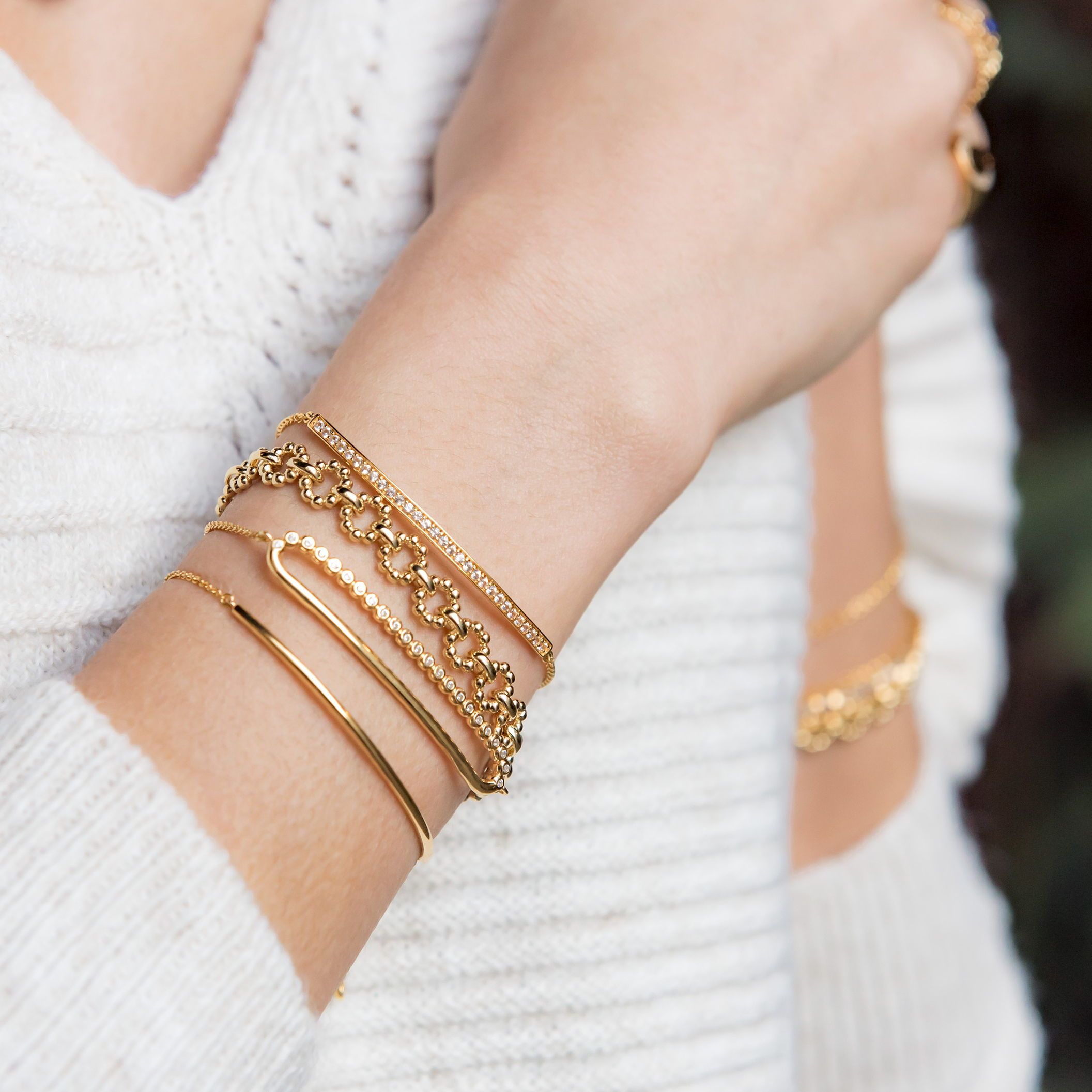 Neutral colors can also be a great way to tone down an overly ornate stack and create an elegant look. Just remember that when it comes to creating your own bracelet stack, the possibilities are truly endless. So have fun and experiment with different styles until you find the perfect one for you!
10. Consider layering
Layering bracelets is a great way to instantly add texture and dimension to your bracelet stack. This can be done by wearing multiple thinner bangles or combining different types of cuffs, such as gold and silver. Layering will also create an eye catching look that can be worn for any occasion.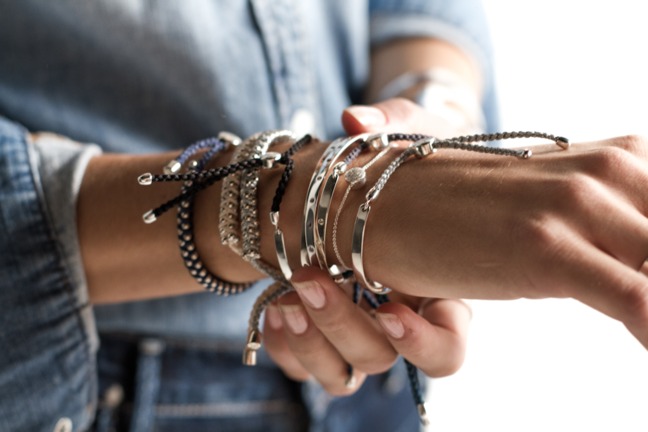 Plus, it's easy to change up the look with a few simple adjustments, like swapping out certain pieces or adding charms. So give layering a try and see how it can transform your bracelet stack!
11. Experiment with shapes
A great way to make your bracelet stack stand out is to experiment with different shapes. This can be done by choosing bracelets of different shapes, such as round or square. You can also add interest by choosing pieces with mixed metals and stones of varying sizes. This will create an intriguing look that is sure to turn heads. And if you're feeling adventurous, why not try adding some unique charms for a truly one-of-a-kind look? Creating your own bracelet stack is a fun and creative way to express your personal style. So have fun with it and see what you can come up with!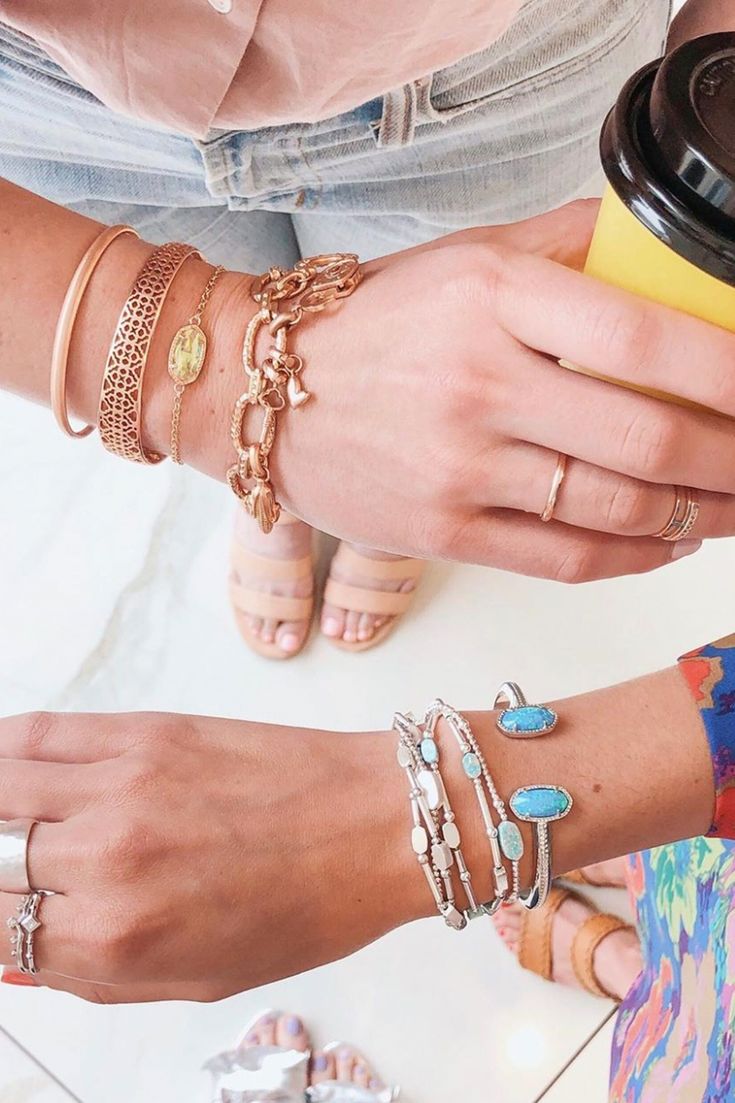 These are a few of how you can style your crystal bracelet stack or ones made from semi-precious stones. Go ahead and add your style hacks with the ones discussed in this article to arrive at exciting combinations that work for you.
Bracelet Stacks: Conclusion
Creating your own bracelet stack is an easy and fun way to express your style. With these tips, you can mix metals, add charms, choose neutral colors, layer pieces, and experiment with shapes to create stunning stacks that are both fashionable and unique. So get creative and have fun! Remember that the possibilities are truly endless when it comes
to creating your own bracelet stack, so don't be afraid to take risks and get creative. Good luck! Good luck with styling your bracelet stacks! We hope these tips have given you some inspiration for what you can create. Feel free to experiment and have fun with it. With the right pieces and a bit of creativity, you can create some truly beautiful and unique looks. Good luck! Good luck with styling your bracelet stacks! We hope these tips have given you some inspiration for what you can create. Don't be afraid to take risks and get creative by combining different metals, textures and stones you love. With the right pieces and a bit of creativity, you can create some truly beautiful and unique looks. Good luck! Have fun with it and enjoy expressing your style through bracelet stacks! We wish you all the best as you explore the world of jewelry crafting. Happy styling!