Wedding planning is extremely stressful. From finding a venue to choosing bridesmaids' dresses and everything in between, there is an endless list of tasks that need to get done before your big day. The stress may make you want to rethink all your wedding plans in favor of eloping. While this may seem appealing, you don't have to throw out your big wedding plans. With these tips, you will know how to plan a wedding in no time.
Wedding Planning Basics
Budget
When planning your wedding, it is crucial to have a budget to determine what kind of wedding you want and what you can afford. You will need to consider several factors when setting a wedding budget, such as the size of your wedding, the number of guests you will be inviting, and the cost of wedding decorations and services.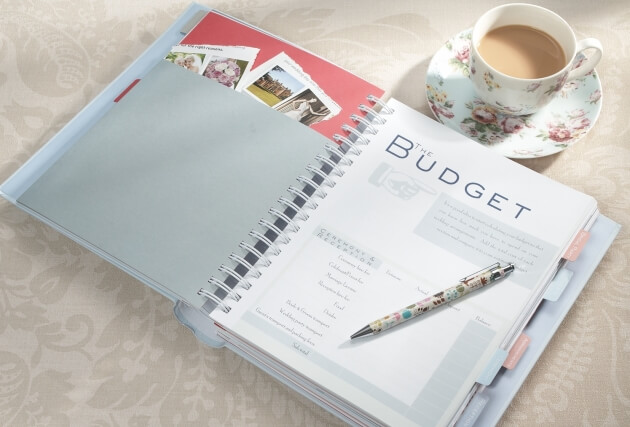 Start by sitting down with your partner and discussing your budget together. Discuss what aspects of the wedding are must-haves for you both, and negotiate what you can live without. You both agree that you want flowers at the wedding, but you want a flower arch, and your partner would rather have flowers lining the aisle instead. You can opt for an arch with a flower arrangement on one side, with a few flower displays placed at intervals down the aisle. By choosing smaller, strategically placed flower arrangements, you both get what you want and can stay within your budget.
After you know your non-negotiable items, do some online browsing and find affordable options you both like. Remember that the cheapest option may not always be the best, so it's essential to strike a balance between cost and quality. Consider negotiating with vendors to lower their prices or get better value for your money. You can also consider alternatives, such as having a small, intimate wedding or hosting your wedding on a less popular day of the week to save money.
Venue
There are a variety of wedding venues to choose from, depending on your budget and what you are looking for. Your wedding is the most important day in your life. You need to find the best possible venue so your event is an excellent experience for you and your guests. There are a variety of wedding venues to choose from, depending on the budget and what you are looking for.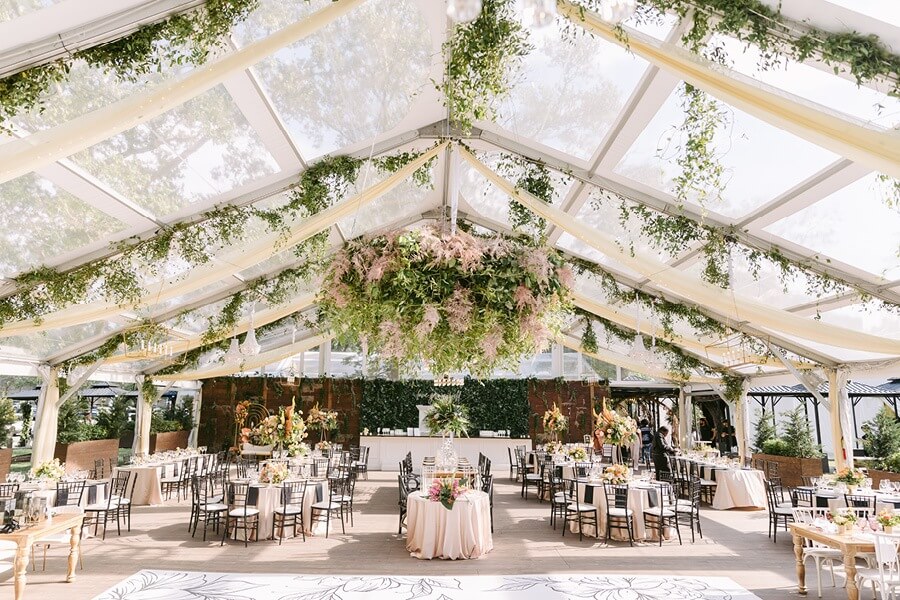 Many hotels will let you host your wedding in their ballroom or event space. They may even offer discounts on your wedding and reception if you and your guests will be staying at the hotel. Another option is to hold your wedding at a greenhouse. Greenhouses are excellent places for a wedding because you don't have to buy flowers to decorate the space. The venue is practically decorated already. You can also choose to have your wedding at an aquarium or zoo. What's more fun than getting married surrounded by friends, family, and live fish? Your guests and the animals will have fun getting to know each other during your reception.
Accommodations
While planning your wedding, choosing the right hotel for your guests is critical. You want your hotel or Airbnb to be centrally located near fun activities for your guests to enjoy when they're not at your wedding and reception. You also want to find a place with good amenities and privacy for you and your guests.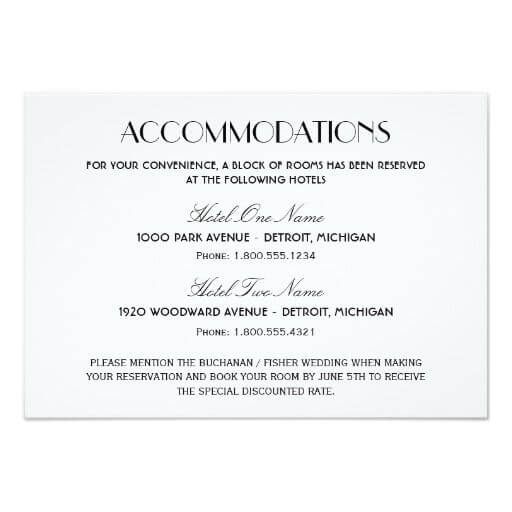 Good accommodations are quiet. Noise is a massive concern for guests. When looking for a hotel, ensure it's located somewhere quiet. A hotel next to a theme park is probably not a good idea. An Airbnb or hotel a block or two away from a shopping center ensures your guests have access to fun activities and peace and quiet during their stay. Guests will be more comfortable if you can find a hotel with reasonable noise levels.
You should also ensure the hotel is comfortable for everyone on your guest list. If you are inviting people requiring wheelchair ramps and elevators, ensure the hotel is equipped with an easy-to-access ramp and that the elevators are serviced regularly. Your guests will appreciate the extra thought to make sure they enjoy your wedding as much as you do.
Decor to Choose While Wedding Planning
Wedding decor is a huge part of any wedding and can be as simple or complex as you want it to be. Depending on what you are looking for, there are many ways to add personality and style to your wedding decorations. Remember that your decor reflects who you are as a couple.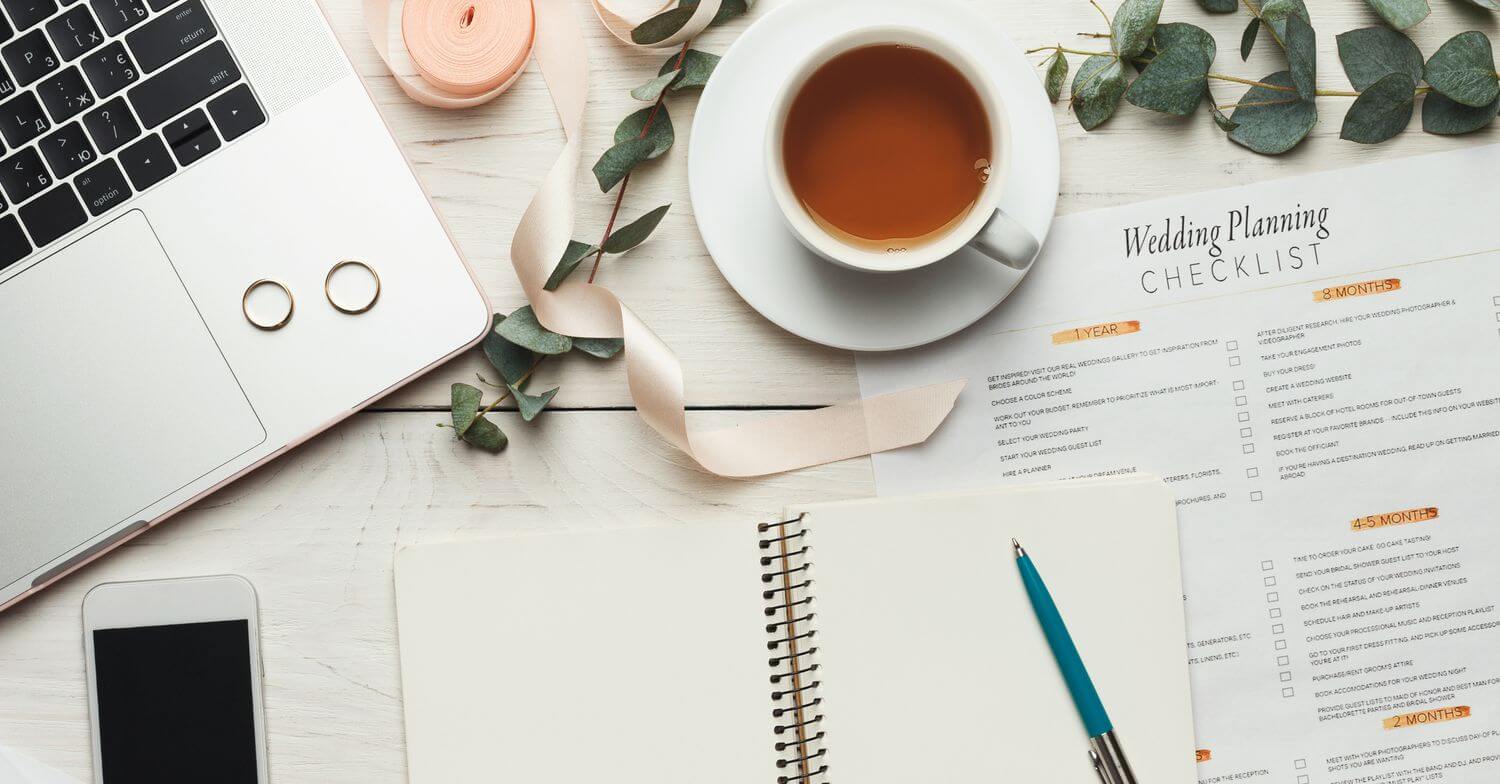 Choose flowers, place settings, decorations, and lighting that fit you and your style.
Colors
You'll first want to choose a color scheme and theme that you and your future spouse love. Simple, elegant colors are timeless, like blues, gold, muted jewel tones, or good, old-fashioned black and white. The colors you choose will be incorporated into every part of your wedding decorations, so choose carefully. After you've picked out your color scheme, it's time to consider your venue.
Event Space
Take a look at your event space and decide how to best use it to your advantage. The right decor can transform even the most simple of spaces into a beautiful and romantic setting. Take into consideration the existing features of the venue, such as lighting, and how you can enhance them. Decide how you want everything arranged in the space. Knowing how the venue is laid out will help you figure out how many decorations, table settings, and chairs you need. Once you've decided how the space will be configured, you need to chose your decorations.
Table Decor
Table decorations are a vital part of any wedding. They can be as simple as a few pieces of paper ornaments or as elaborate as a set of wrought iron ornaments. There are a few things to remember when choosing table decorations, and these tips should help make your table look its best.
Choose a tablecloth that is both colorful and interesting. This will help draw attention to your table and make your guests feel comfortable. Avoid using complicated patterns or designs. Overly complex designs may make your guests feel dizzy or be too distracting. Elegant, simple displays with eye-catching place cards will look beautiful, and allow guests to find their seats quickly.
Lighting
When planning your wedding, choose suitable lighting options to make your event as beautiful as possible. For an airy feel, go for indirect light to create a softer look. Gentle lighting will lend a romantic atmosphere to the space—a perfect look for a wedding.
For bolder, statement lighting, consider renting a marquee sign. "Mr. & Mrs." marquees are available to rent and would look great lighting up the dance floor during your first dance with your spouse. Your guests won't be able to take their eyes off you.
You can go right with natural lighting if your wedding is in the morning or afternoon. Natural lighting looks best for photos, and your guests don't have to deal with the harsh glare of artificial lighting. Natural lighting will allow you and your guests to look their bests, as it smoothes away imperfections on the skin and looks flattering on everyone.
What Else You Should Consider When Planning a Wedding
Bridal Gowns
A bridal gown is one of the most essential pieces of clothing a woman will wear in her life. A bride will only wear it once, so ensuring the wedding dress is perfect is vital. Bridal gowns come in various styles, from classic ball gowns to modern, sleek sheaths. Try to find a style that looks good with your body type. Make sure the dress is easy to move around in, as you will undoubtedly have to do a lot of walking at your wedding and reception.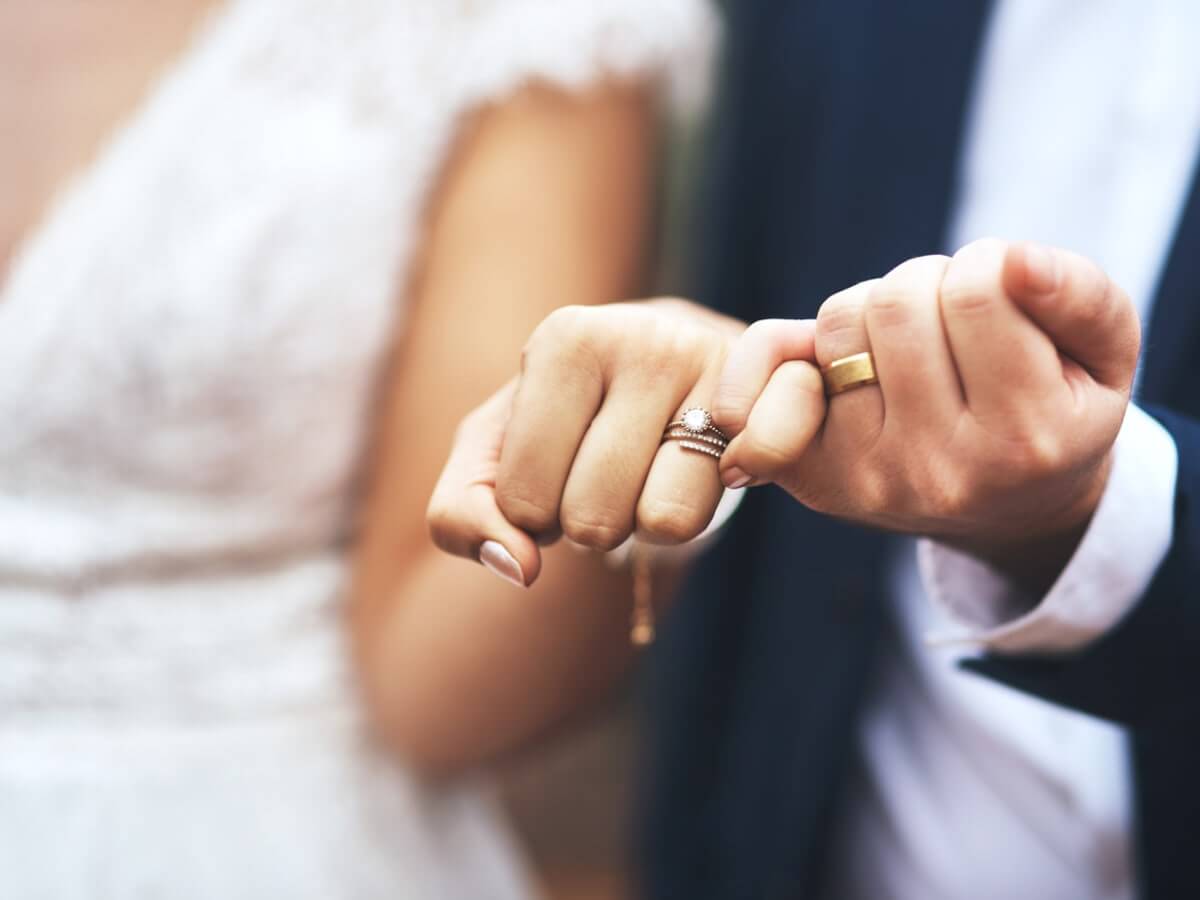 After you've found a style, decide what fabric you want the dress to be made of. Some popular materials used for bridal gowns include satin, lace, and tulle. Make sure that your fabric not only looks good but feels good. You don't want to use itchy or uncomfortable fabric, or you'll be distracted all day. An excellent bridal gown should make the bride feel confident and beautiful on her special day.
Groom's Attire
The groom's attire is an integral part of a wedding as it complements the bride's gown and sets the tone for the wedding. Groom's attire can range from a classic black tuxedo to a modern, sleek suit. It is important for the groom to choose an outfit that reflects his personal style and matches the formality of the wedding. A good groom's attire should make him feel confident and comfortable. The groom's attire should include a suit, tie, shirt, and wedding shoes. Remember to find a tie that matches one of the wedding colors, like the bridesmaid's dresses or some of the flowers in the bouquet. Add accessories like a pocket square or cufflinks to complete the look.
Bridesmaids Dresses
Bridesmaid's dresses are special dresses worn by the bride's friends on her wedding day. They are typically chosen to match the theme and colors of the wedding. Bridesmaids' dresses come in various styles and colors to suit different body types and personal styles. Some popular styles include A-line, ball gowns, and cocktail dresses. The bride needs to choose a comfortable style that complements her bridal gown.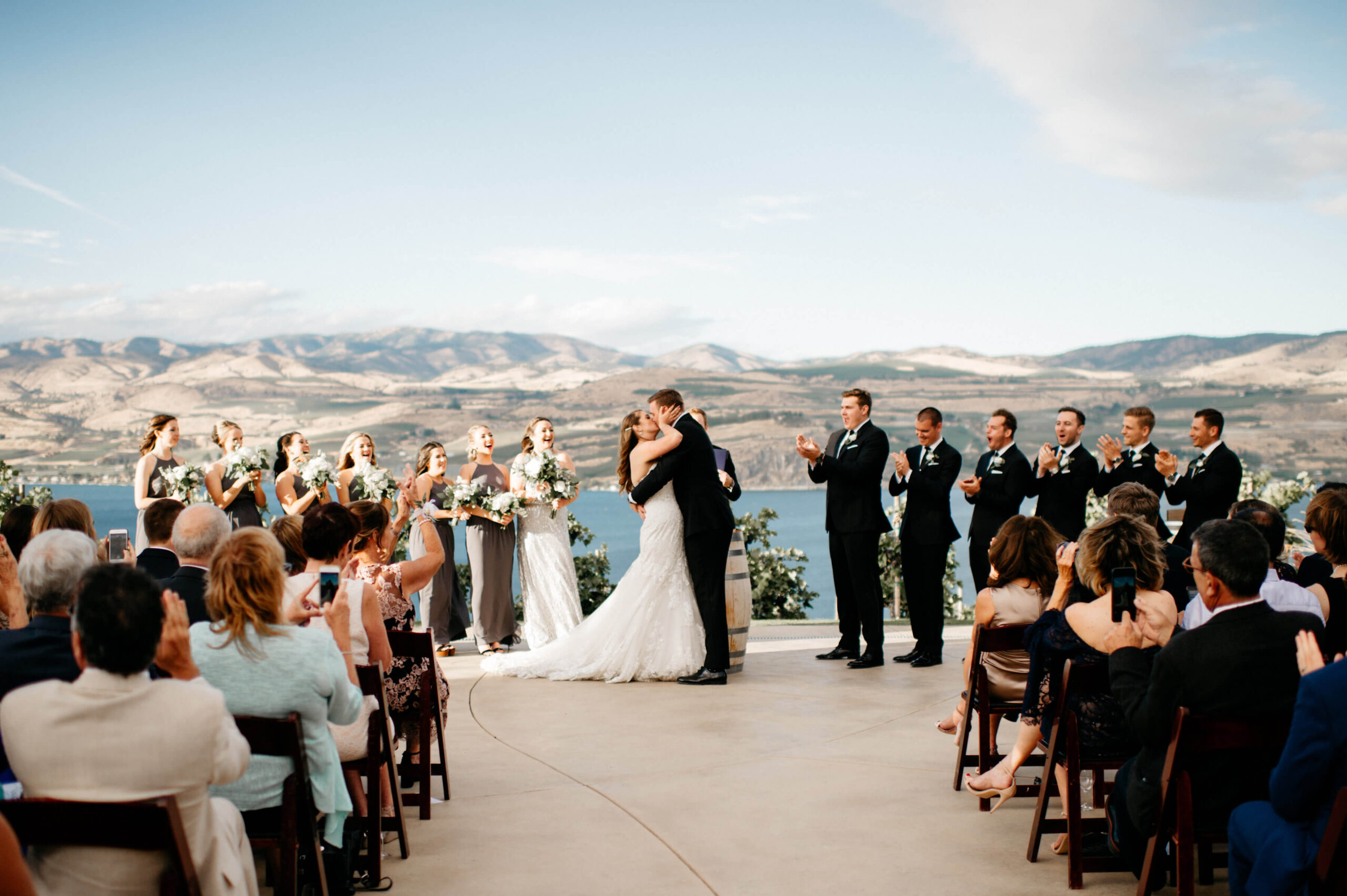 The bridesmaid's dresses should enhance the overall look of the wedding party. Their dresses should match the wedding colors and not distract from the wedding gown. A bride has to be the center of attention, after all. Ideally, the color of the bridal gowns will match the groomsmen's ties or suits. If the colors can't be matched exactly, the next best option is to find coordinating colors that stay consistent in wedding photos.
Groomsmen's Attire
The groomsmen's attire is crucial to the wedding party's appearance. It is usually chosen to match the groom's attire in style, color, and formality. Like the groom's outfit, the groomsmen's attire can range from classic tuxedos to modern suits. It is important for the groomsmen to wear an outfit they feel comfortable in that complements the groom's attire. The groomsmen's attire should be consistent with the formality of the wedding and should create a harmonious look for the entire wedding party. Ideally, all the men's ties will be identical and complement the bridesmaid's dresses.
Bridal Makeup
Bridal makeup is essential to the bride's overall look on her wedding day. It should enhance the bride's natural beauty and complement her dress and hairstyle. Bridal makeup can range from a natural, fresh-faced look to a more dramatic, glamorous style. The bride must choose a makeup style that reflects her taste and suits her skin tone. Excellent bridal makeup should last throughout the day and withstand the emotions and physical demands of the wedding.
Bridal Hairstyles
Bridal hairstyles play a crucial role in the bride's overall look on her wedding day. They can range from classic updos to lose, romantic curls. The bride must choose a hairstyle that complements her face shape, dress, and makeup. A perfect bridal hairstyle should be comfortable, secure, and last throughout the day. The bride can choose a traditional or a more modern hairstyle, depending on her style. Bridal hairstyles can be enhanced with accessories such as veils, tiaras, or hairpins to create a complete and cohesive look.
How to Plan a Wedding: Conclusion
Wedding planning can be both exciting and stressful, but with a little organization and preparation, you can make the process enjoyable and memorable. From setting a budget to finding the right outfits for you and your wedding party, every step in the planning process needs to be approached with care and attention to detail. Stay focused as you plan your wedding to get the details right.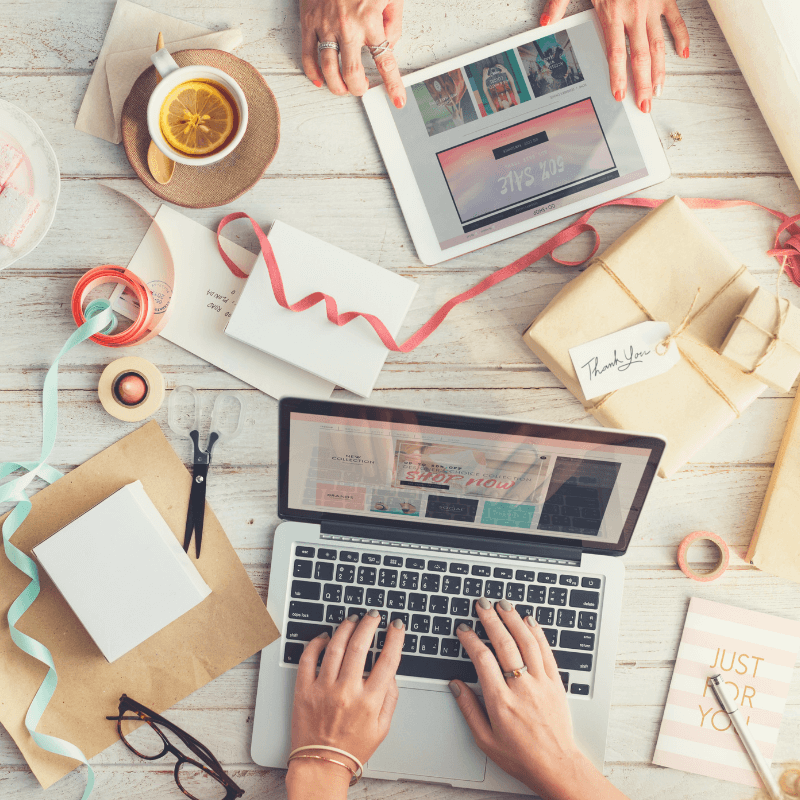 After a planning session, take a step back and unwind to recover. Feel free to ask for help from friends, family, or a wedding planner if you need it. With support from the people you love, you can have the wedding of your dreams without breaking the bank. Remember, the most important aspect of your wedding is the love and commitment you share with your partner; everything else is secondary. With a well-planned wedding, you can reflect on your big day with fond memories and no regrets.