Many love the simplicity of monochrome fashion. For others, dressing in one color may sound daunting. Many just avoid wearing monochrome  outfit simply out of the fear of looking dull and lifeless.
Going monochrome, however, is possibly one of the easiest ways to elevate your style game.
Classic, elegant, versatile, and effortless, nothing makes a statement quite like a monochrome outfit.
"Simplicity is the ultimate sophistication." – Leonardo da Vinci
But, what is monochrome fashion about anyway? Doesn't monochrome mean black and white? No, honey!
Before we proceed further, let us first familiarize you with the concept of monochrome style.
What Is the Monochrome Outfit Trend?
The term "monochrome" is often misunderstood. Many believe that the term infers wearing only black and white. This is a misconception!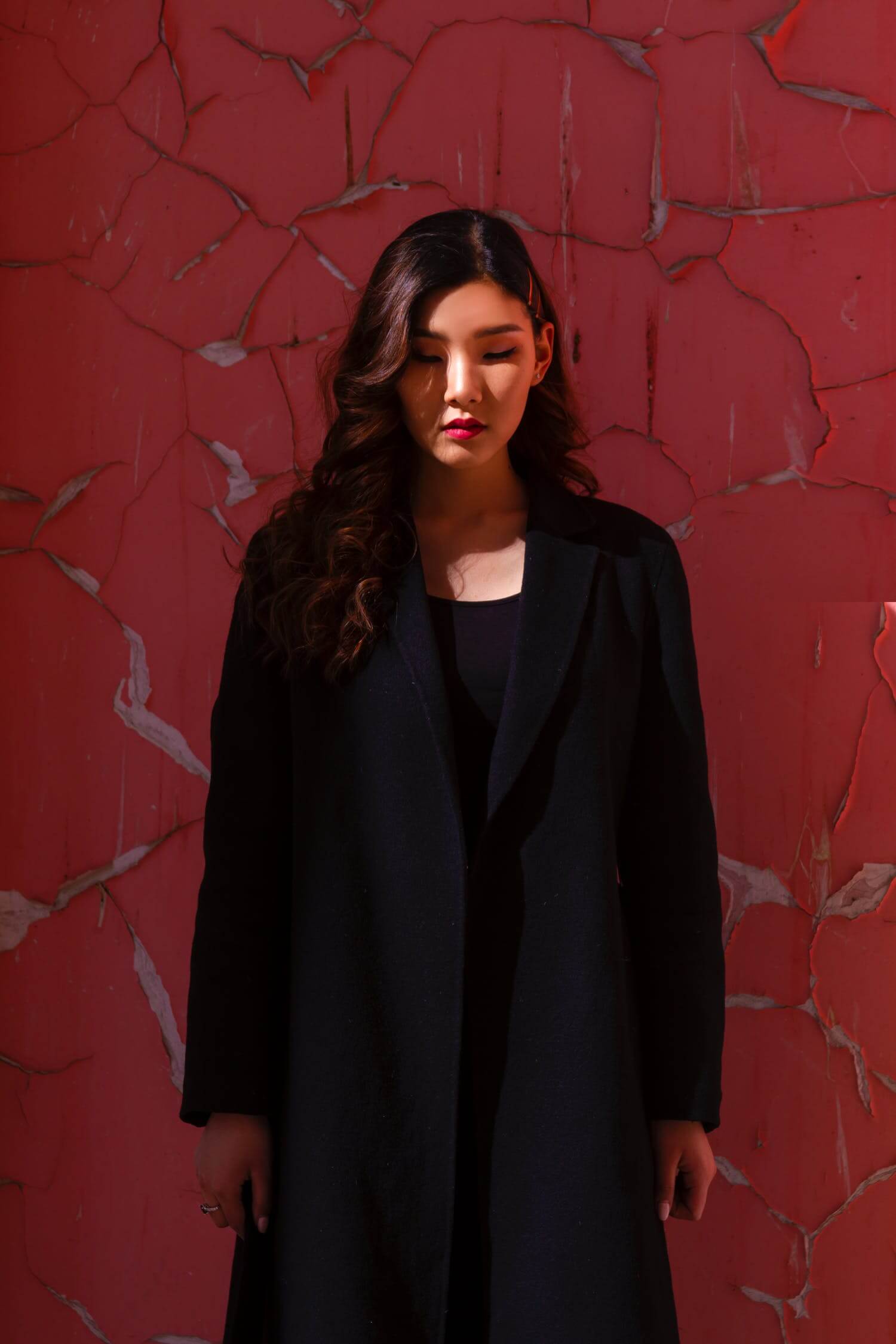 The word "monochrome" can be broken into two parts: "mono", which means single, and "chrome", which means color. A monochrome outfit is essentially one that is in one individual color only.
The Basics Of Monochrome Outfit
Let's face it. We all have days when we just want to look like Keanu Reeves from the Matrix. Who doesn't love black on black? It looks stunning!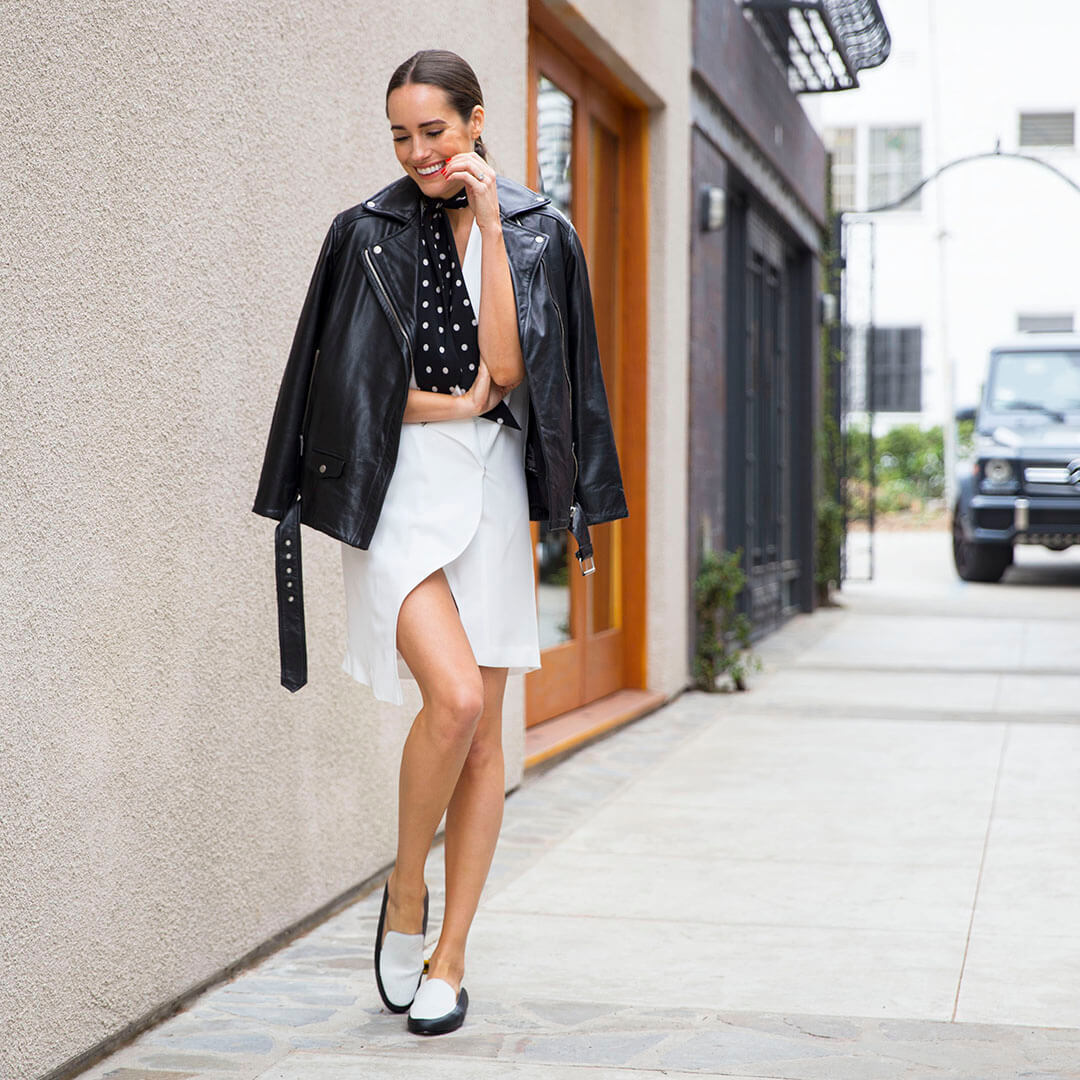 Pair your favorite black skinny jeans with a chic black turtle neck, a regal knee-length black coat, matching black ankle boots, and finish the whole look with a pair of black sunnies: now, THAT, is a look, friends. Simple and understated yet just as striking and edgy, you really cannot mess it up.
Black, however, is possibly the easiest color to work with when curating monochrome outfits.
Think outside the box. Paint a portrait in your mind and breathe life into it with color.
"Color is a power which directly influences the soul." – Wassily Kandinsky
Think vibrant bright summer hues, light spring neutrals, warm earthy fall tones, and frosty winter colors.
Now, hold up, we know some of you might be picturing yourselves looking like fire hydrants draped in blazing red from top to bottom. Stop!
Before you start conjuring up bizarre images in your head, let us clarify that monochrome fashion does not necessarily imply decking yourself in one shade of a particular color from head to toe.
The beauty of monochrome lies in wearing different hues of the same color. It is all about layering and creating dimension using light and dark tints of a single color.
An admirable aspect of this trend is its versatility. The monochrome look works with literally every possible color known to man. You really cannot go wrong with it.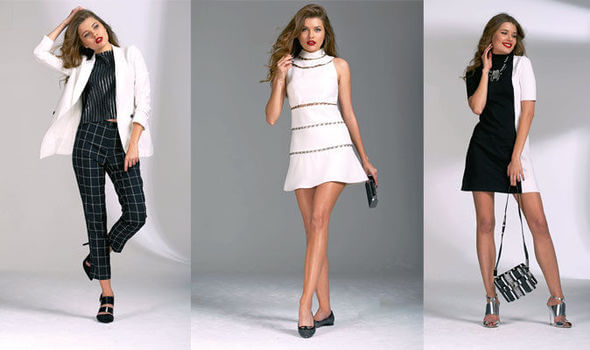 Some might think monochrome looks are easy to curate. While that is true to an extent, styling monochrome looks does require a little bit of testing to make sure it looks just right.
How do you do that? Well, it is pretty straightforward.
Pull out all the items you have in your closet in the color of your liking. Lay them out in front of you and start experimenting. Mix and match different pieces to see what looks good together and what doesn't. This way, you can coordinate multiple outfits that can be your go-to on lazy days.
The ultimate trick to nailing the look, however, is to find colors that compliment your skin and hair color.
In the timeless words of Coco Chanel, "The best color in the whole world is one that looks good on you."
We all have favorites, but some colors just pop more than others. The worst thing you can do is opt for a color that rains on your parade, so choose wisely.
6 Monochromatic Outfit Style Tips
If you are looking to hop on the monochrome style bandwagon, here are some tips on how you can carry a monochrome outfit like a fashionista. Let's get started.
#1. Play with Textures
Monochrome outfits must be designed in a way to spark visual interest. A one-dimensional color palette does not sound very exciting. For this reason, it is essential to incorporate a mix of textures in your monochrome outfit to give your ensemble depth and dimension.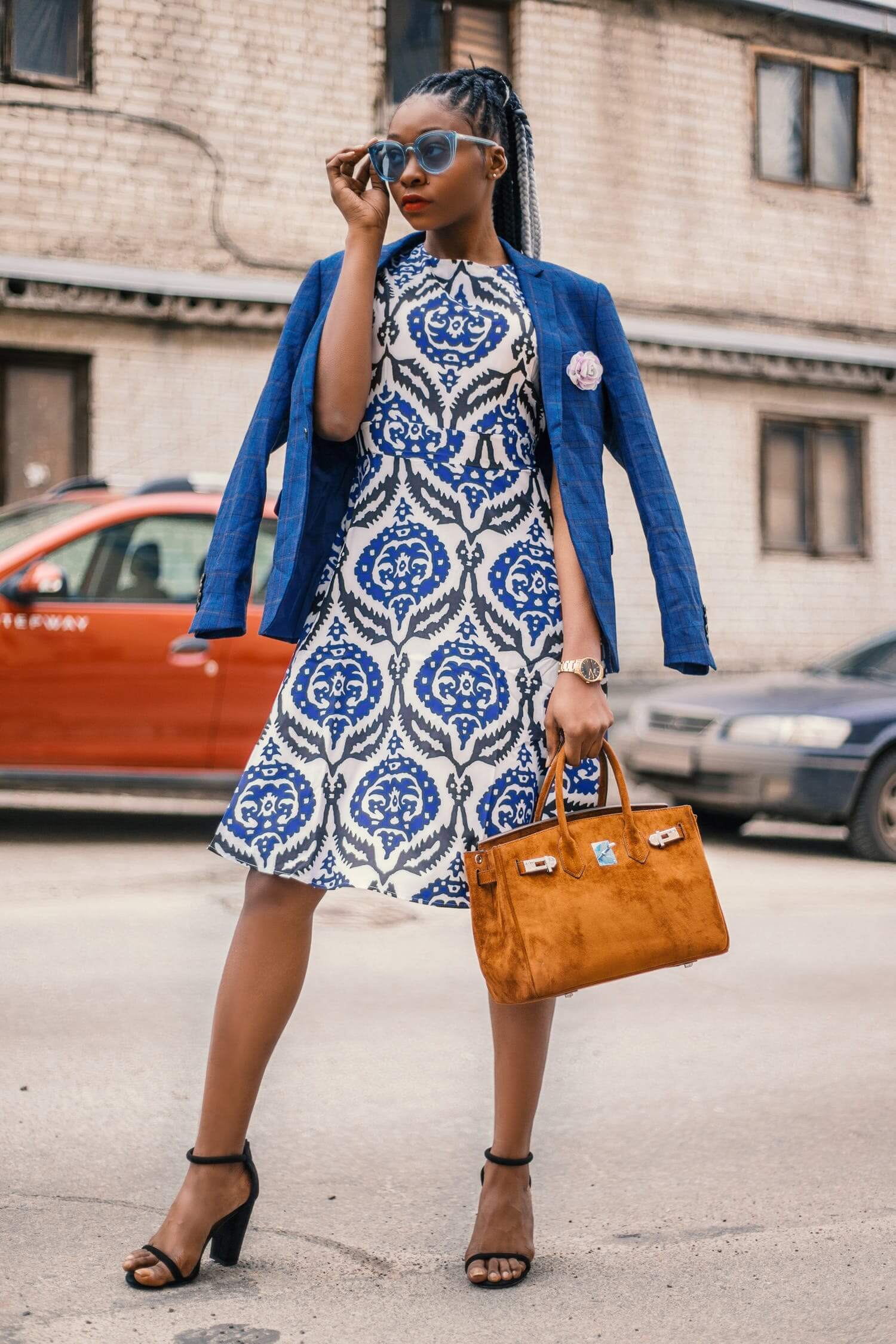 To create the perfect monochrome outfit, you must first set a point of interest. Think of that piece as the star of the show. All the other components in your ensemble will play the supporting characters.
Take a deep blue denim skirt as an example. You can style your skirt with a deep blue chiffon top and a blue leather jacket. Complete your look with a pair of blue ankle boots. Feminine yet edgy, this look will turn heads wherever you go.
If your style preference is more inclined towards casual comfort, pair your denim skirt with a bulky blue sweater or a chic blue turtleneck. Complete the look with blue sneakers and a blue baseball cap.
Don't be afraid to play with different tones of the same color. Experiment with varying combinations of fabric. Try wool and silk, leather and suede, denim, and sequins; the sky is the limit. As long as it looks good, you are sorted.
Do not exclude your accessories from the mix. Your shoes can make or break your look.
"Shoes transform your body language and attitude. They lift you physically and emotionally." — Christian Louboutin
If you are playing with similar textures in your outfit, switch up things with your footwear. If it is a casual gathering, suede, patent, and leather shoes are excellent. If a party awaits you, bling things up with metallic or sequined heels and a matching clutch.
#2. Strive for Balance
This is a general rule you must follow for every outfit, not just monochrome ones.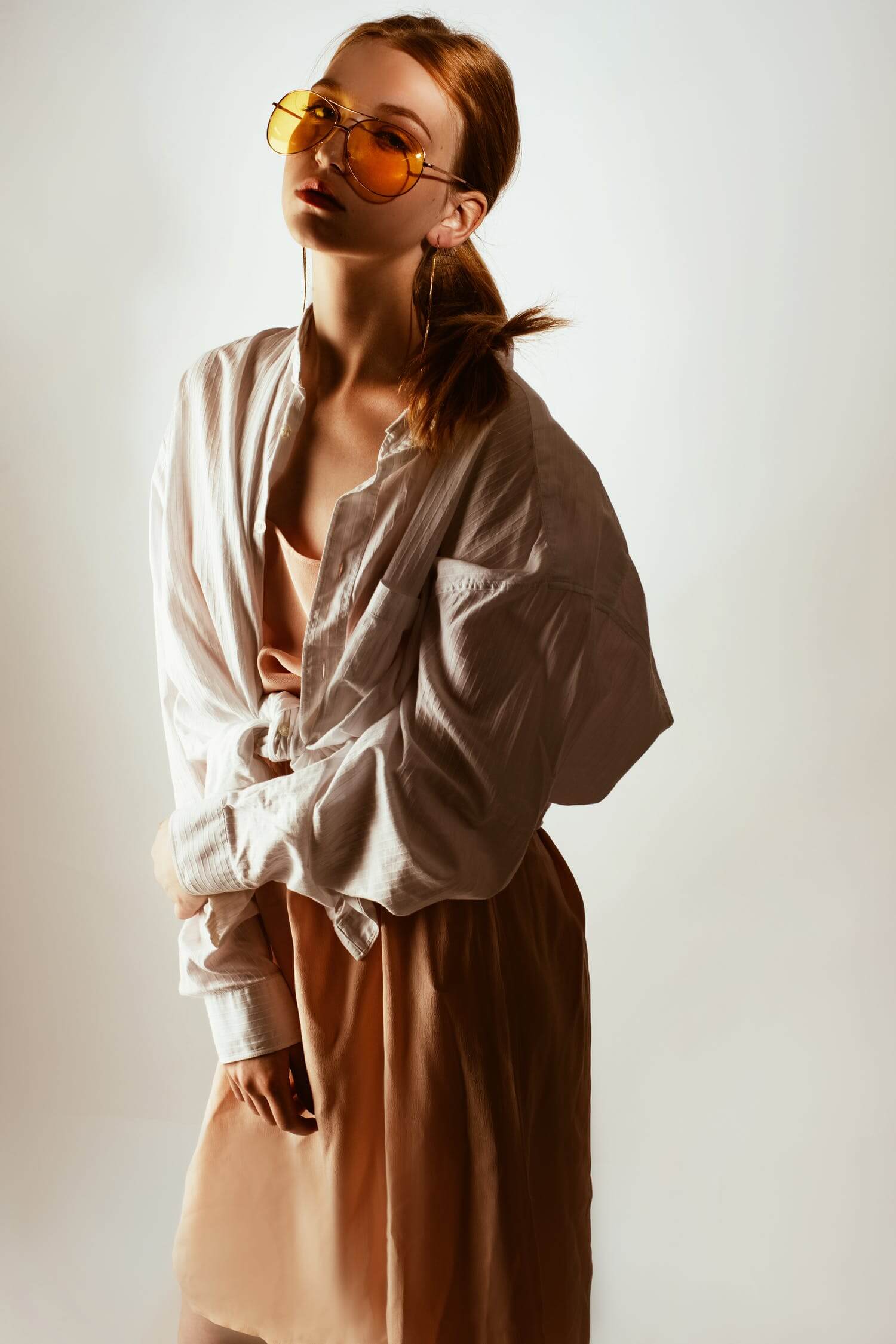 "Being well dressed hasn't much to do with having good monochrome clothes. It's a question of good balance and good common sense." – Oscar de la Renta
Monochrome outfits are easy to mess up. You do not want the color to overwhelm and consume you. You do not want your outfit to make you look like a drab. Instead, your outfit should accentuate your physique.
To strike the perfect balance, you must learn to play with proportions. If you are opting for a loose-fitting top, pair it with form-fitting bottoms and vice versa. An oversized sweater or a puffy top does not pair well with baggy bottoms.
Similarly, if you are opting to wear a body-hugging top, you can easily pair it with loose-fitting bottoms.
When it comes to shoes, again, they can build up or destroy your look. You need to know which shoes go perfectly with your ensemble of choice.
"Give a girl the right shoes, and she can conquer the world." – Marilyn Monroe
If your monochromatic dress is simple and understated, add some sparkle to it with monochrome sparkly or metallic heels. If your dress is bold and beautiful as you, perhaps tone down the look with something minimal like pumps or strappy sandals.
The whole idea behind balancing your look is to ensure that you look just right; not overdressed or underdressed, just right.
#3. Highlight the Right Areas
Let us be honest; no one on this planet is 100% content with their body. Some might think their butt is too big, whereas others might be self-conscious about their muffin top. In an attempt to make up for our flaws, we try to conceal them with our monochrome clothes. There is nothing wrong with that except you are beautiful, and you should remind yourself that every day.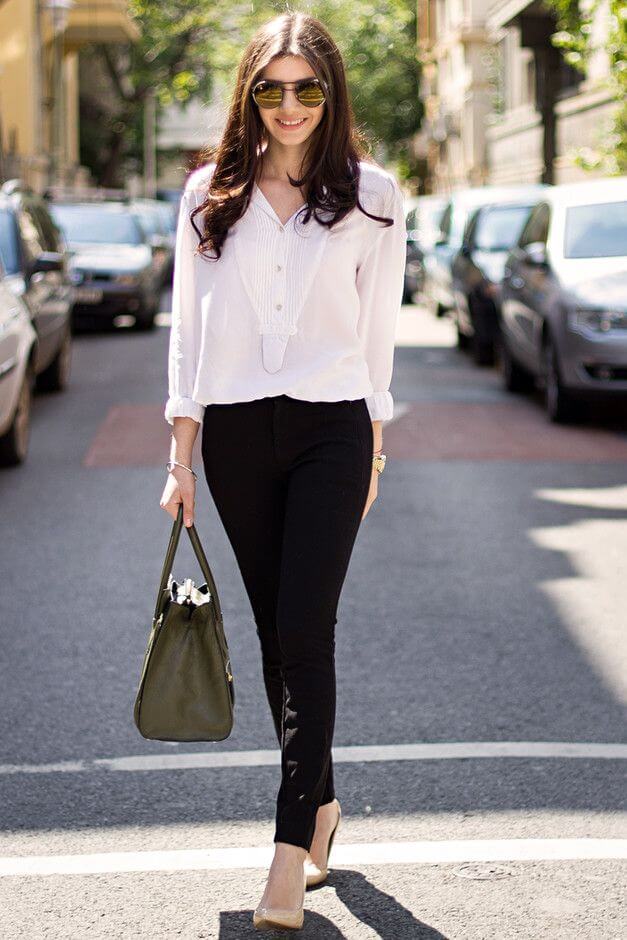 While we all have shortcomings, there is always a part of our bodies that we feel very confident in. For some, it might be their hair or their toned calves, whereas, for others, it might be their structured shoulders.
Accentuate the right areas of your body: this is one rule you should follow for all outfits but especially for monochrome outfits.
"Delete the negative; accentuate the positive." – Donna Karan
Monochrome ensembles are about creating depth and dimension. By highlighting your stronger areas, you can feel more confident and sexy.
The trick to highlighting is shading.
What do you do when you highlight your face? You sweep the highest point of your cheekbones with a lighter shimmery color, so it attracts the light and gives your face structure.
Similarly, for monochrome outfits, use different shades of the same color to attract or divert attention.
If you have broad hips and wish for all the focus to be on your shoulders and collar bones, wear dark bottoms to give the appearance of a contoured look and pair them with a lighter colored off-shoulder shirt, so it grabs everyone's attention.
If you feel like your dress is a little loose and shabby, wear a lighter-toned fancy belt on your waist to give your ensemble a little bit of definition.
Using different hues of the same color can transform your look and create an outfit that is more than just a block of color walking on two feet. Make sure to utilize pieces that flatter your body and add structure to it.
#4. Start with Simple Hues
Selecting the right colors is critical. Your choice of color should complement your skin and hair.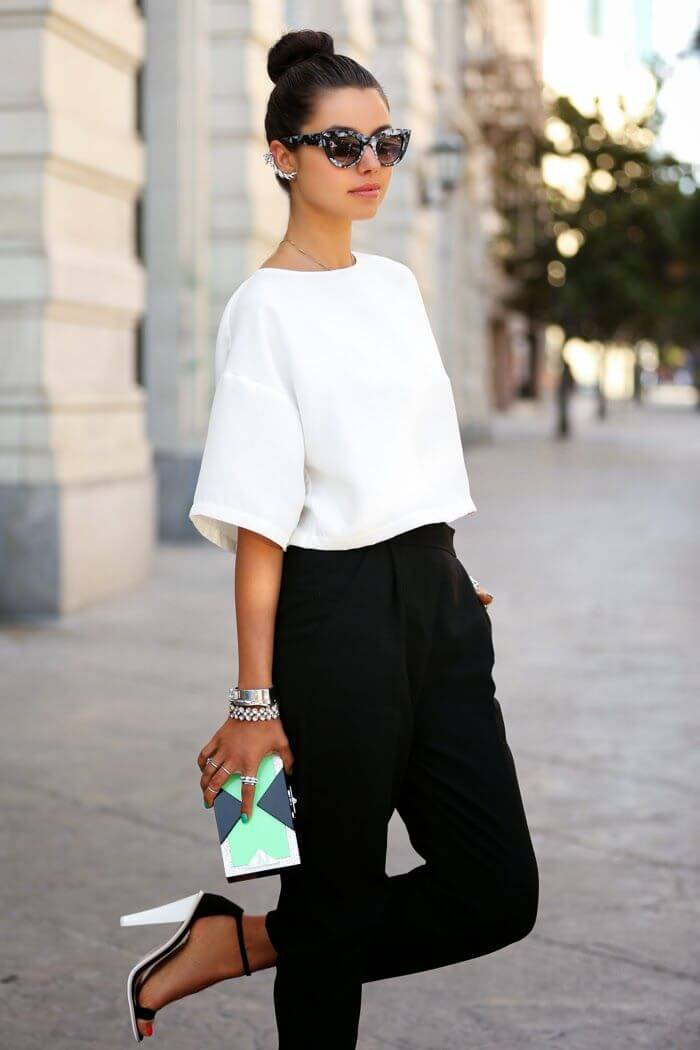 If you are just stepping into the beautiful world of monochrome, we suggest you start with a simple color palette.
The best starter kit consists of neutral and darker tones.
Black is timelessly chic and sultry. All white is always a hit. Brown gives off a warm and soft vibe. Gray sounds boring, but when done right, there is nothing quite comparable to a gray monochrome outfit.
Once you feel comfortable in neutrals, you can start spreading your wings and venturing into bolder choices. Rich tones like purple burgundy, mustard, and green are lovely for the fall season. For the winter and spring, nothing compares to the ethereal aura of pastels.
Take it one step at a time before you decide to don yourself head to toe in yellow.
#5. Use Prints and Patterns
Who said that monochrome outfits have to be plain?
While the beauty of a minimalist solid plain piece is striking, you cannot deny the power of prints and patterns.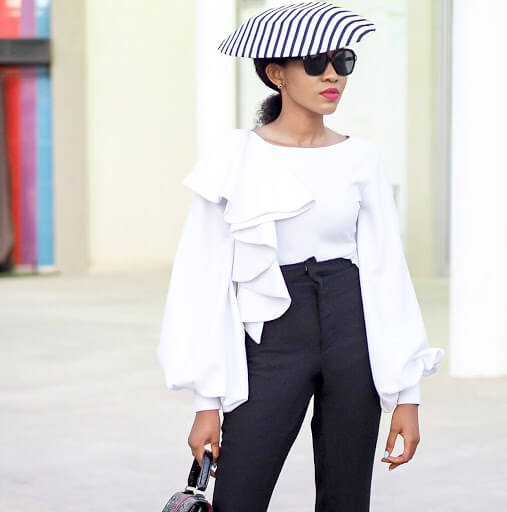 Prints and patterns breathe life into a piece of monochromatic clothing. Additionally, they introduce new themes and accents into your ensemble, giving it that extra oomph.
When you are working with very similar tones and fear that your outfit will appear like a solid block of color, use a printed piece to color break your outfit.
Not only does it break the solid block of color, but it also sparks visual interest in your ensemble. A printed chiffon top, a patterned scarf, an embroidered shawl, or perhaps a pair of printed shoes and a matching bag: such are ways in which you can spice up your outfit without going overboard.
#6. Create Slimming Silhouettes
Monochrome outfits give your figure a toned look.
Their slimming silhouettes are seamless and sophisticated. If you struggle with body issues, the monochrome look is perfect for you because it plays to your strengths.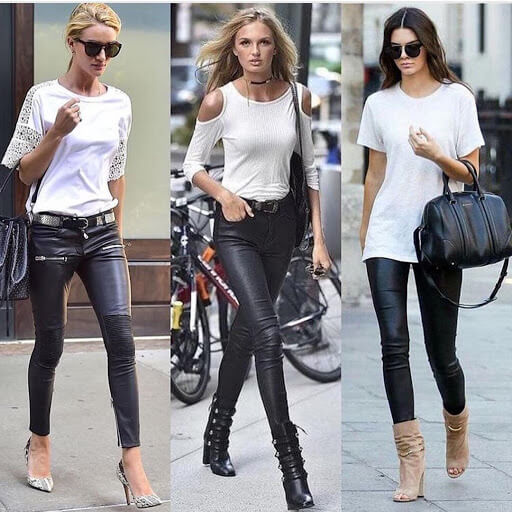 If you are skinny, the smooth flow of a well thought out monochrome look can make you appear curvier. Vice versa, if you are well endowed and are looking to conceal your curves a bit, a monochrome outfit will help create a toned look that will make you feel super chic and elegant.
Parting Thoughts
In this sea of monochromatic fashion, where every new wave brings with it a new trend, the monochrome trend floats like a raft. Simple, clean, and sophisticated, when done correctly, a monochrome looks slays one and slays all.
Life is like a box of crayons, but like Queen RuPaul said, "Life is about using the whole box of crayons."
Whether it is a striking bright yellow, an enchanting green, a blinding pink, or a soothing blue, embrace all hues.
Monochrome outfits are nothing short of masterpieces. They take the guesswork out of monochromatic dressing up, making them the most effortless outfits to style, if you think about it.
Avoid the hassle of mixing and matching. Play and experiment with different textures and shades to create your own custom look without the fear of overdoing it. Looking effortlessly polished and chic has never been this easy.
---
Author Bio: This blog article was written by Alma Causey, who is a freelance writer by day and sports fan by night. She writes about tech education and health related issues. Live simply, give generously, watch football and a technology lover.