Knitted items of clothing have some inexplicable magic: they catch the eye and soften images. In addition, such clothes is very practical and comfortable. Today we offer to discuss the topic of knitted dresses for young girls and women having different figures (plump or gentle figures). We'll consider descriptions and photos in various interpretations: knitted, sleeveless crochet dresses and combined variations. We'll discuss trends that are suitable for women having different body type and for any season.
Fashionable Knitted Dresses: Photos of Trends
Today knitted dresses are included in collections of many fashion designers. For every season there is a variant:
air gossamer tunic for summer;
small (short) black crochet dresses for all occasions;
strict crochet summer dresses for gentle spring;
warm winter crochet tunic dress, etc..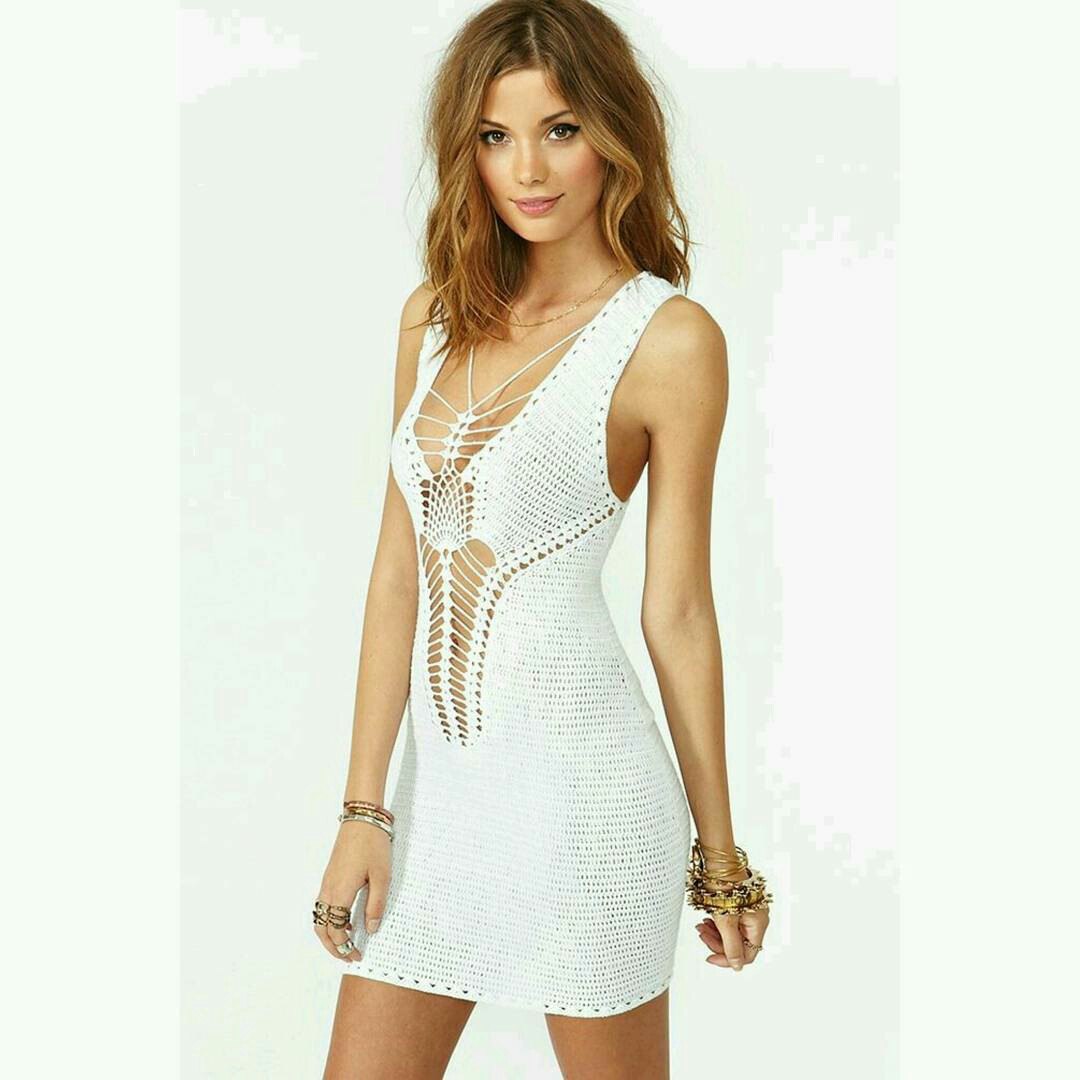 We offer you to look at photos and patterns of the most popular techniques with use of different yarns for crocheting or hand-knitting for children and adults.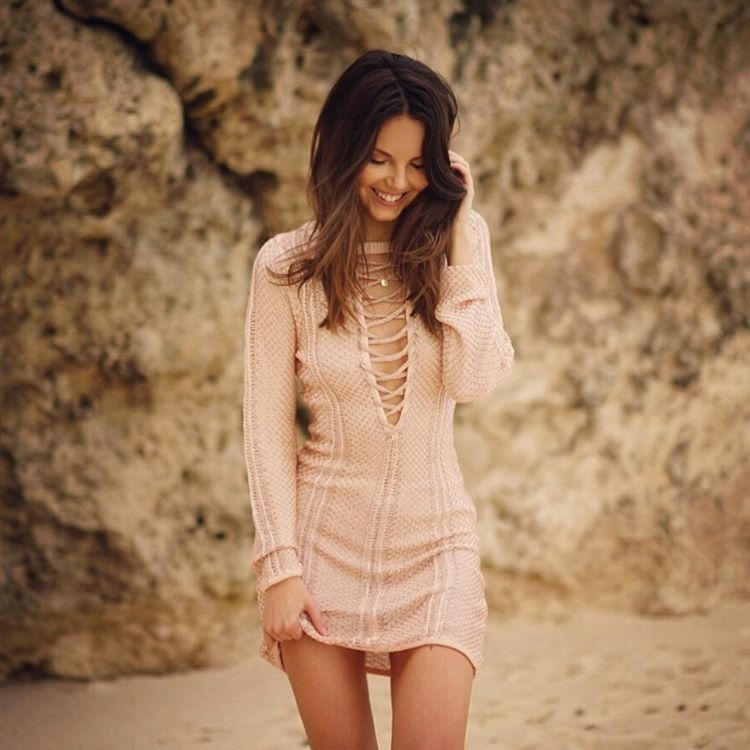 Crochet Lace Dress for Women
One of the most popular options is a knitted sundress. This knitted dress suits any occasion, but the most important thing is to choose a blouse matching it, and then your look will immediately become magnificent. You can use any length, but the classic version of the length (to the knee) is the best. The top can be round, half-round, V-shaped or square. Such knit dress is suitable for girls and women at any age and with any figure: for slim or plump, for graceful and tall and so on.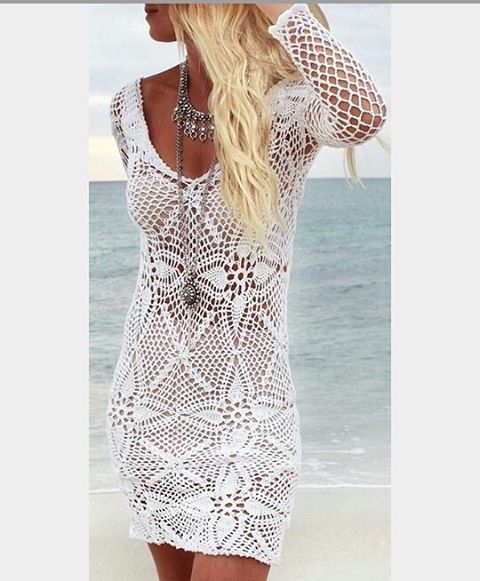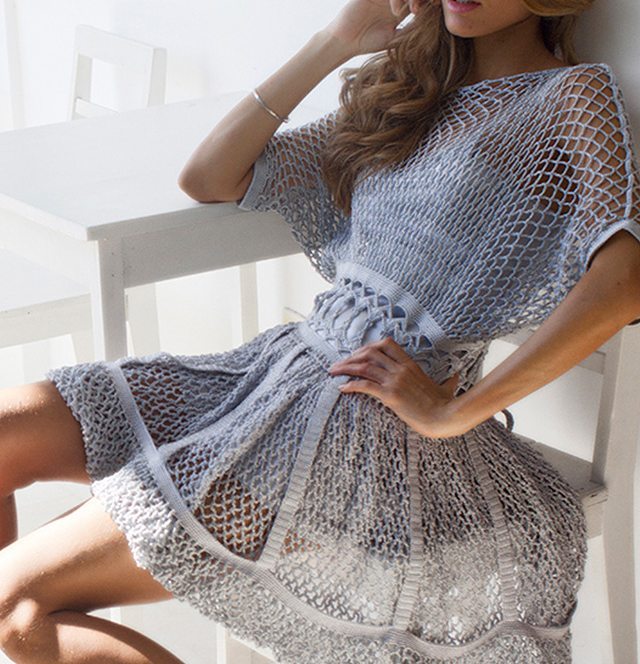 Crochet Maxi Dress for Women
A hook can create warm clothes for winter and air light dresses for summer. This type of knitting is ideal for creating masterpieces for women with different figures: plump or slim, short and tall. The black knit dress in patchwork technique will look amazing. The elegant chamfer of the skirt of the finished product can be complicated with interwoven threads with fluff edges. The pattern can be chosen arbitrarily, but it will look more original with a complex crochet pattern, for example, in the composition of 21 patterns.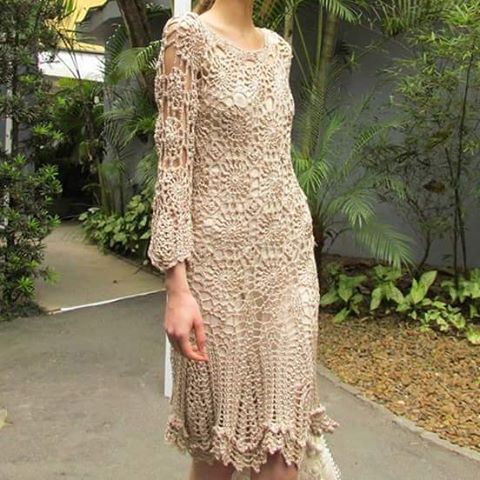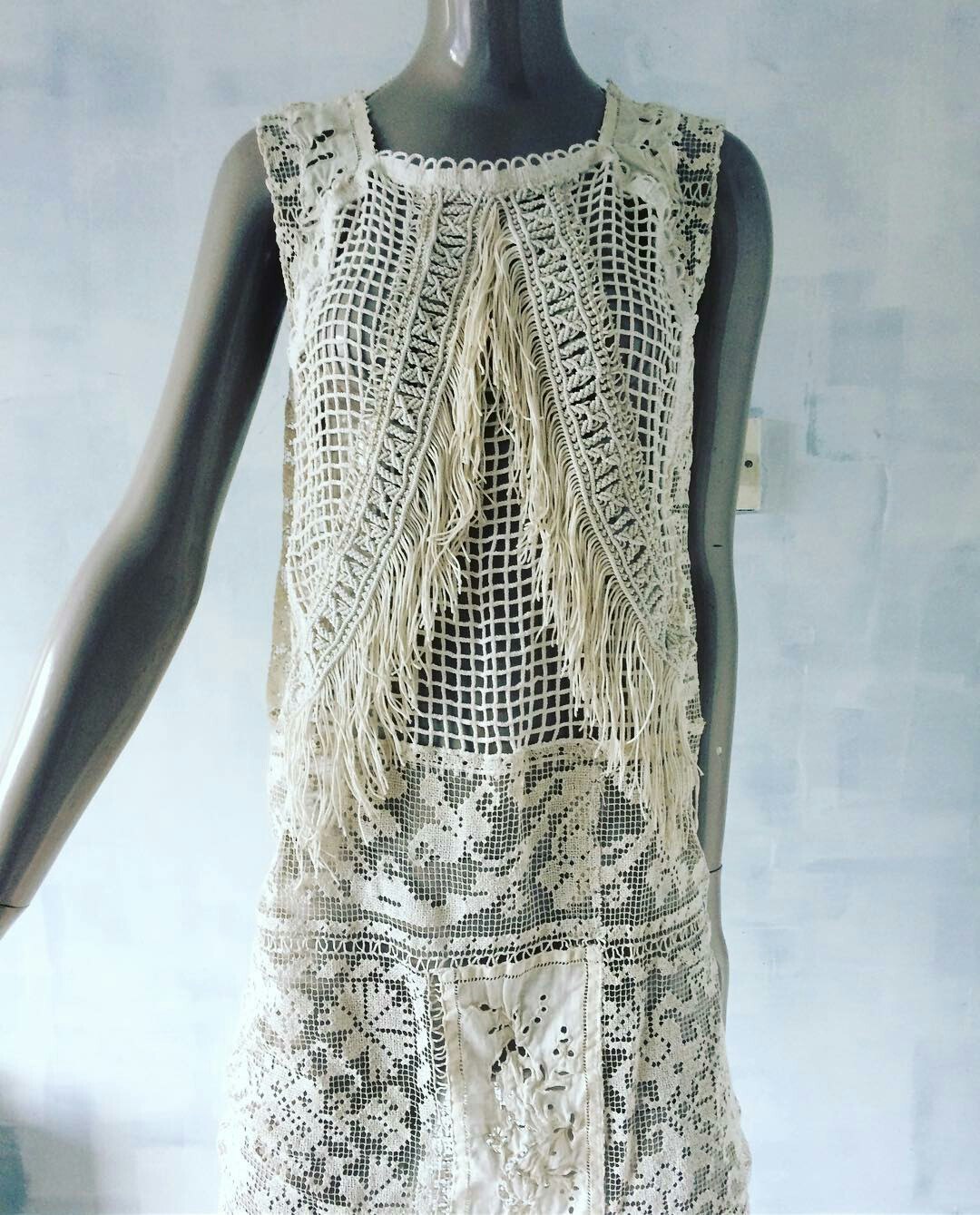 Lace Crochet Dresses for Kids
Crochet dresses for girls can also have many different forms and designs that are perfectly demonstrated by the presented children's photos. Here are children's warm dresses for winter, children's summer sundresses, funny children's tunics and so on. But lace grey knit dress with a beautiful floral print are notable for special charm.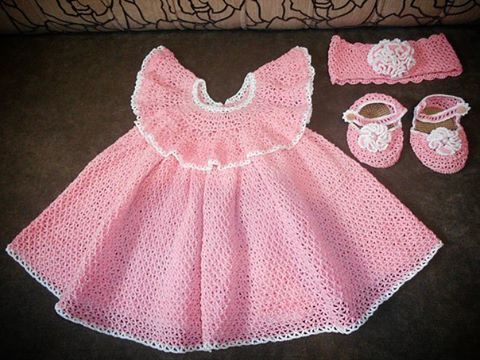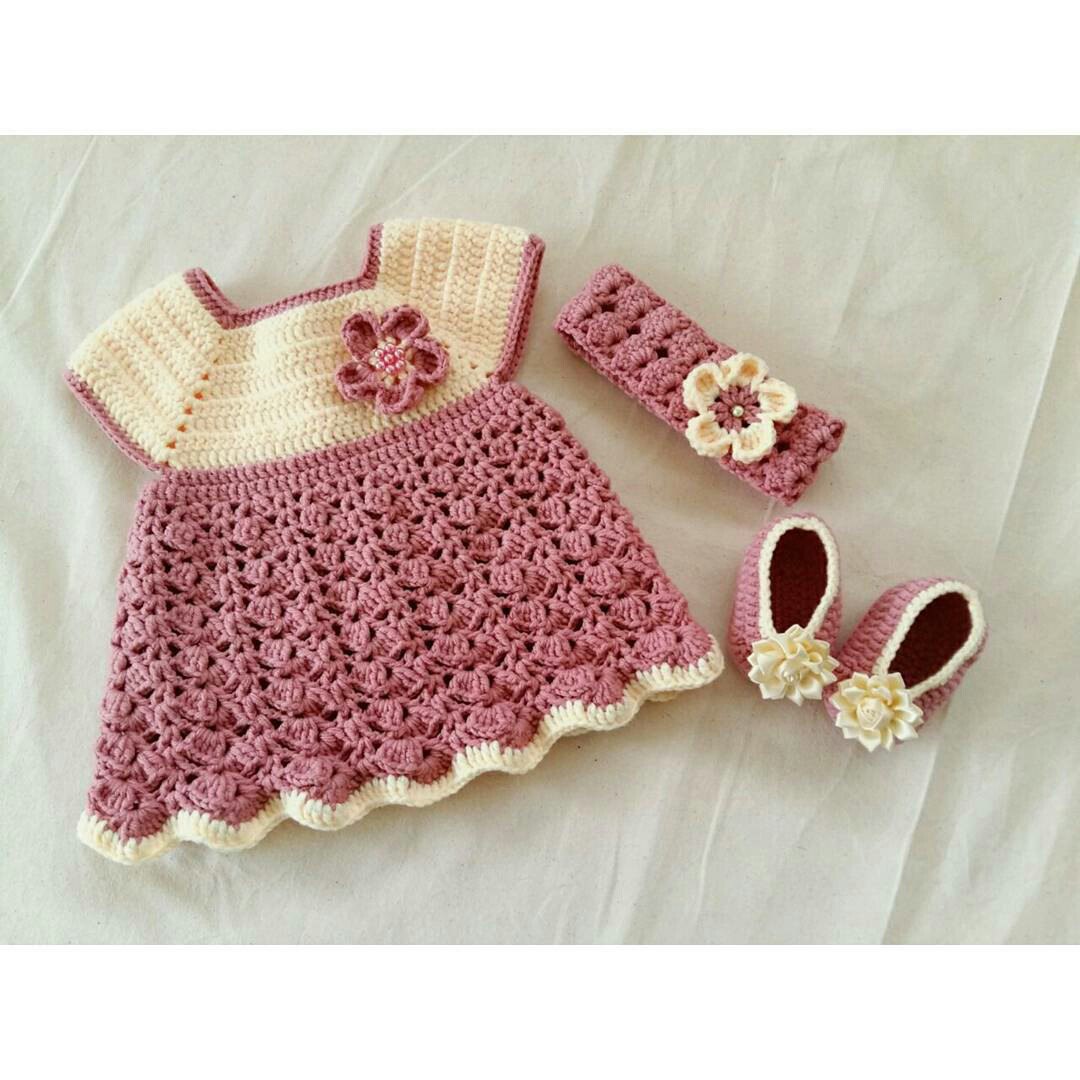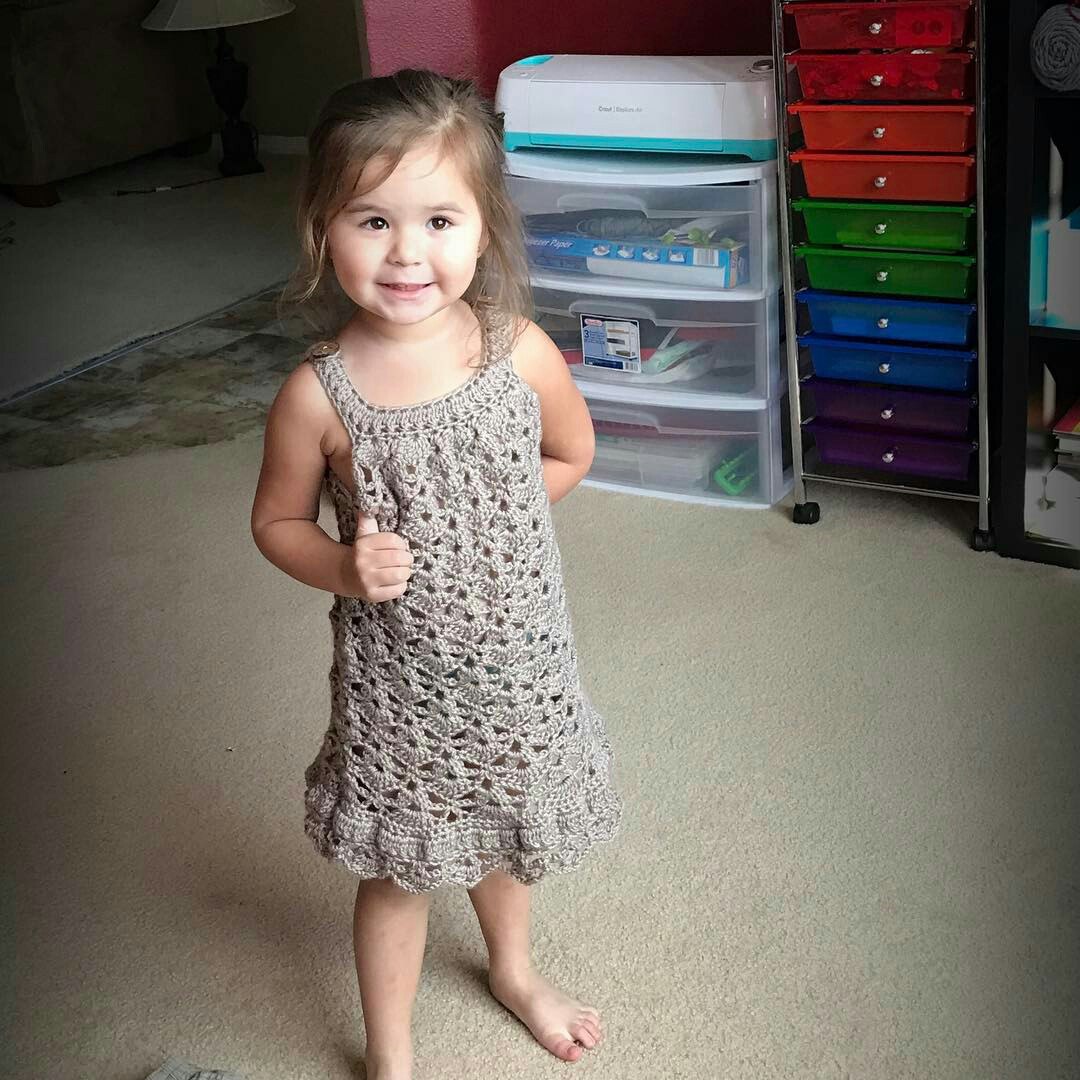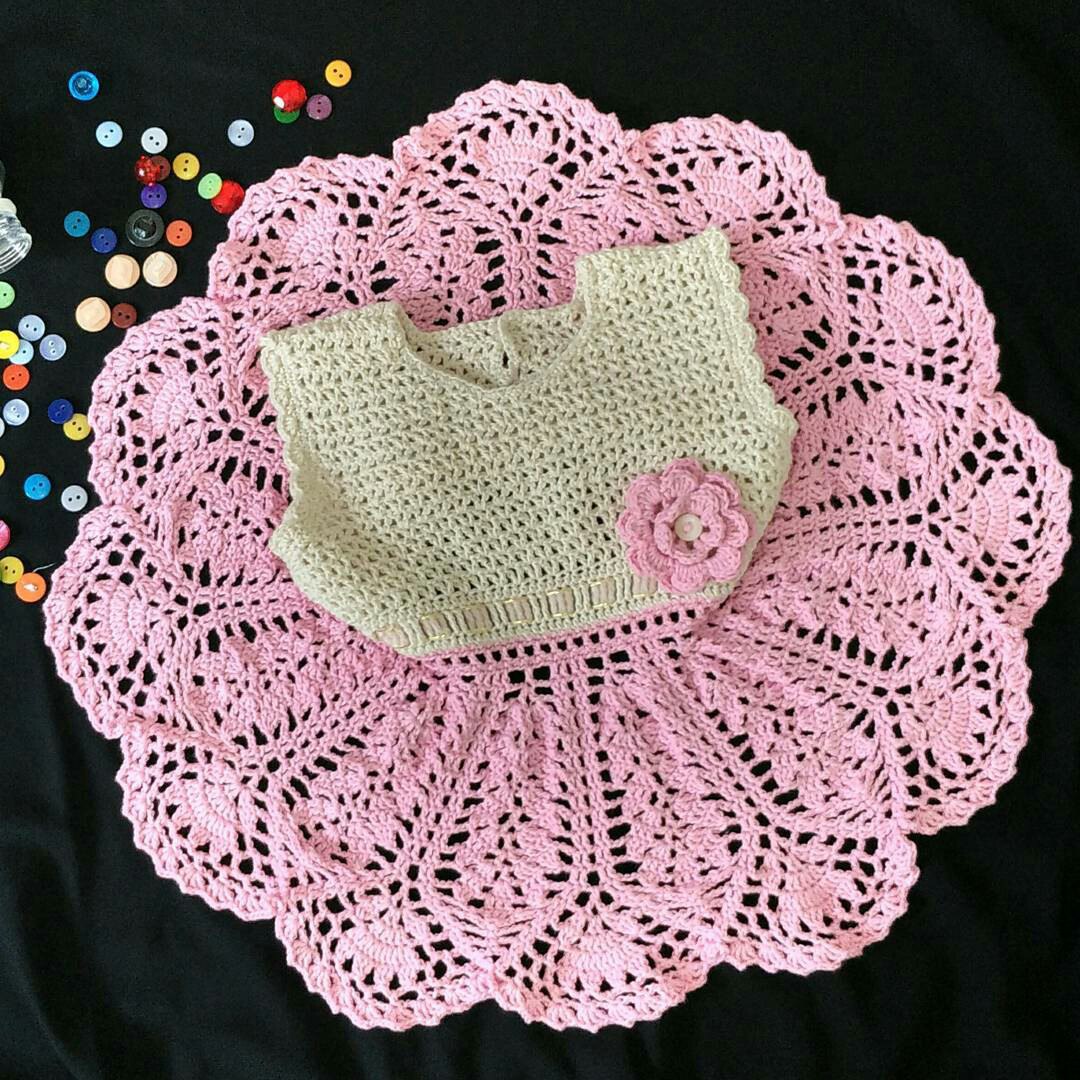 Crochet Girl Dress
Fashion designers use very expensive yarn that not every young mother can afford for their beautiful knitted children's collections. But if the mother decides to learn skills of knitting, she'll delight her baby with smart clothes. Models for girls can be different, but the most popular children's costumes are lush and airy cotton knit dresses with wedge sandals, a cape and a fluffy skirt with a yoke. On pictures you can see a wide range of models for children. Patterns can be downloaded for free from thematic resources (that can require registration) or from the page of our website.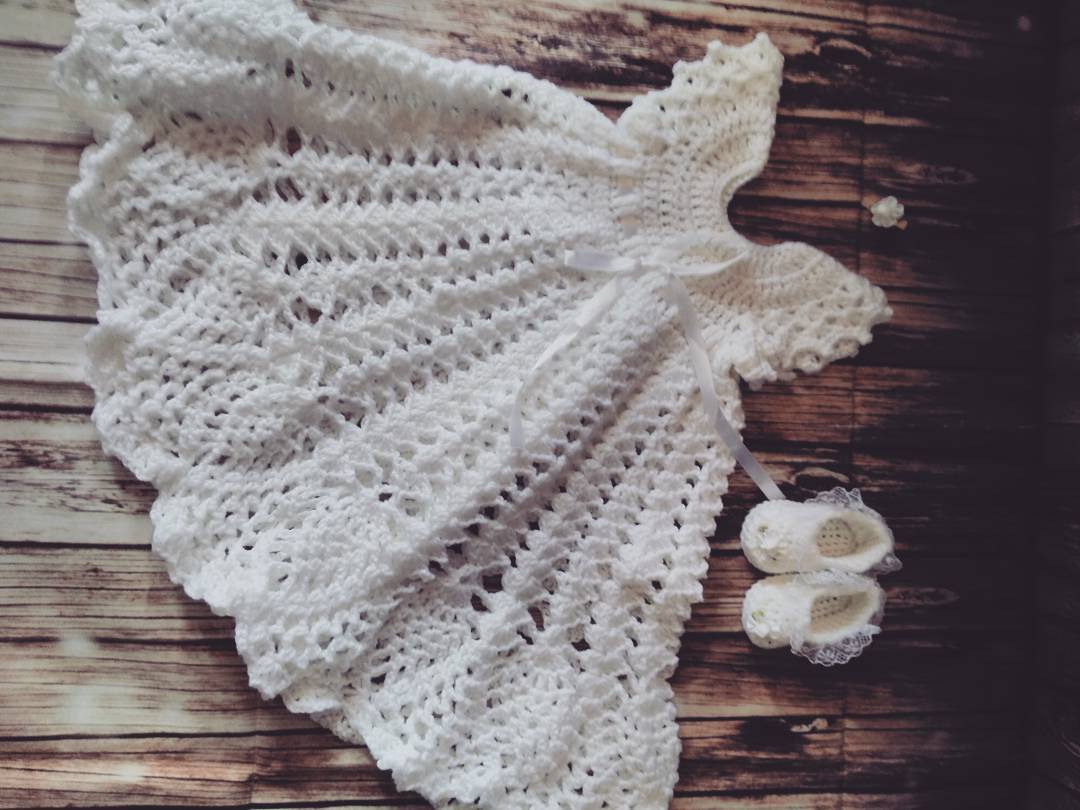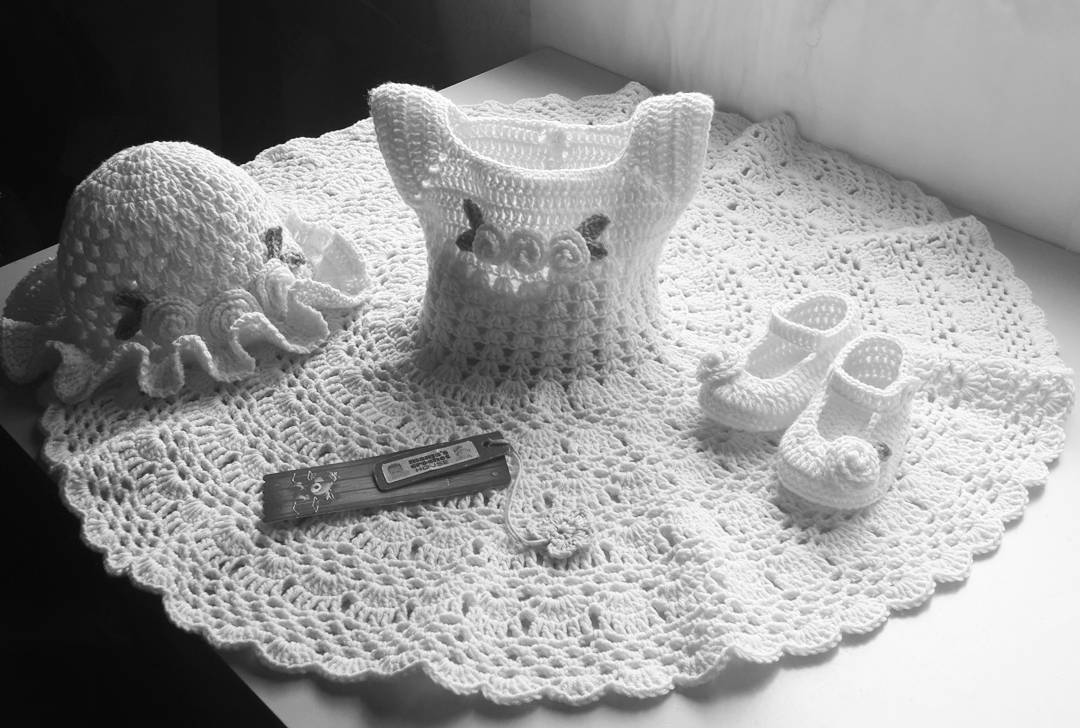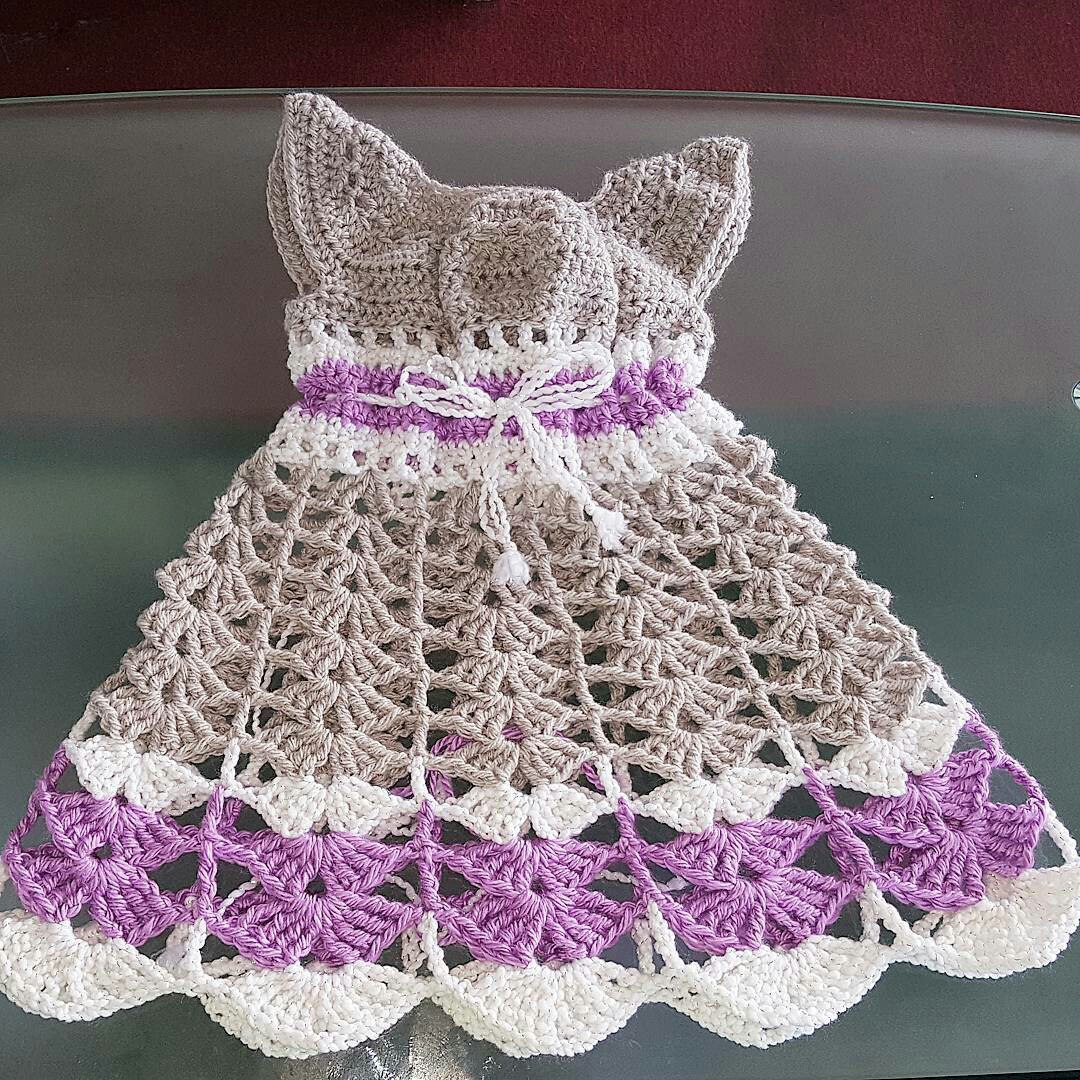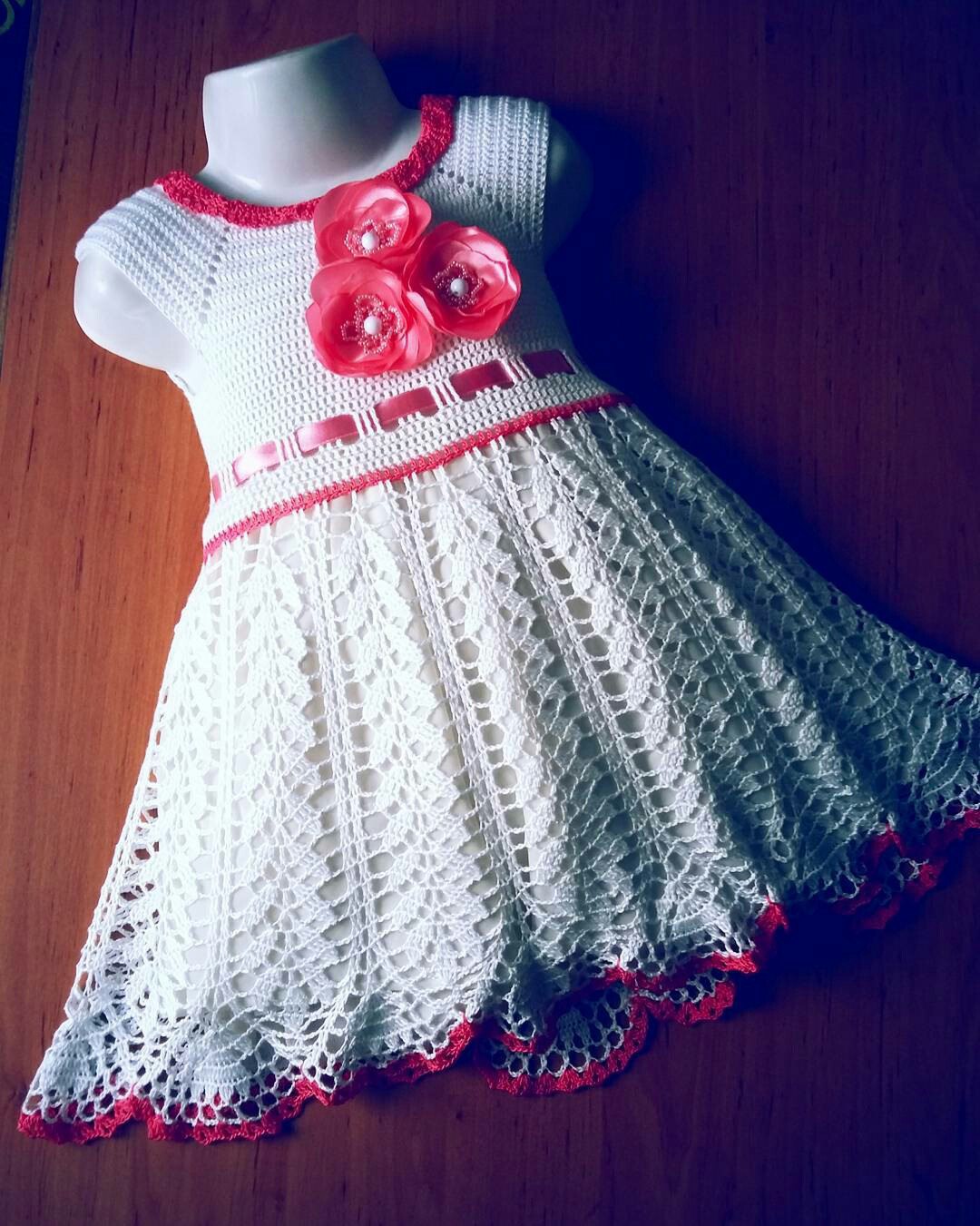 Lace and Warm Big-Size Dresses
Plus size knit dresses for plump ladies can be created with both a hook or needles. The main rule is to choose yarn and a beautiful pattern that will hide defects and emphasize the strengths. In this case, it's better to choose beautiful and longitudinal prints. The length of the dress is typically maximum, especially if the woman prefers sundresses (summer or warm designs). But tunics will look quite harmonious on plump women. The sleeves shouldn't be tight, for instance, reglan sleeves will suit perfectly. These recommendations are relevant for pregnant women too.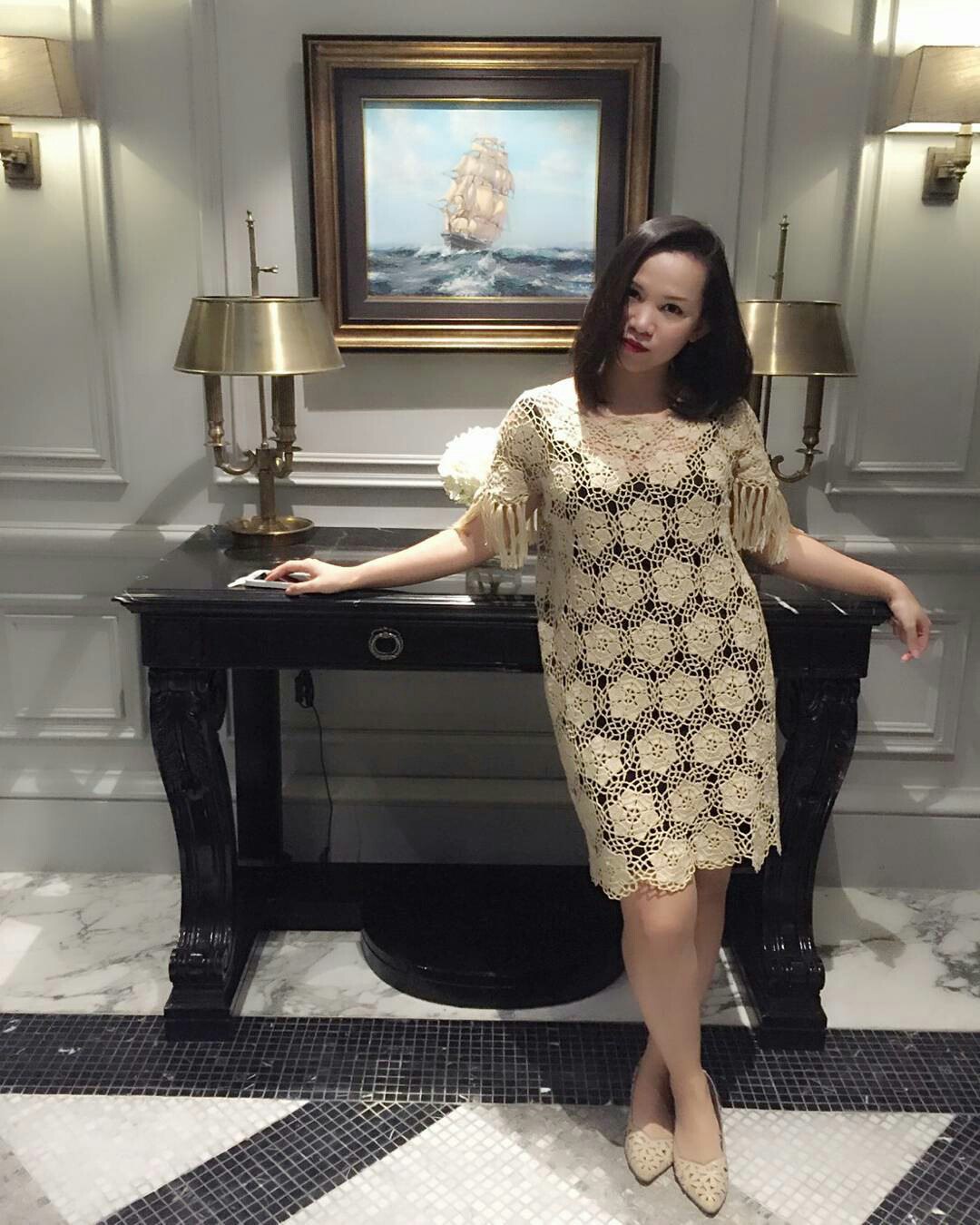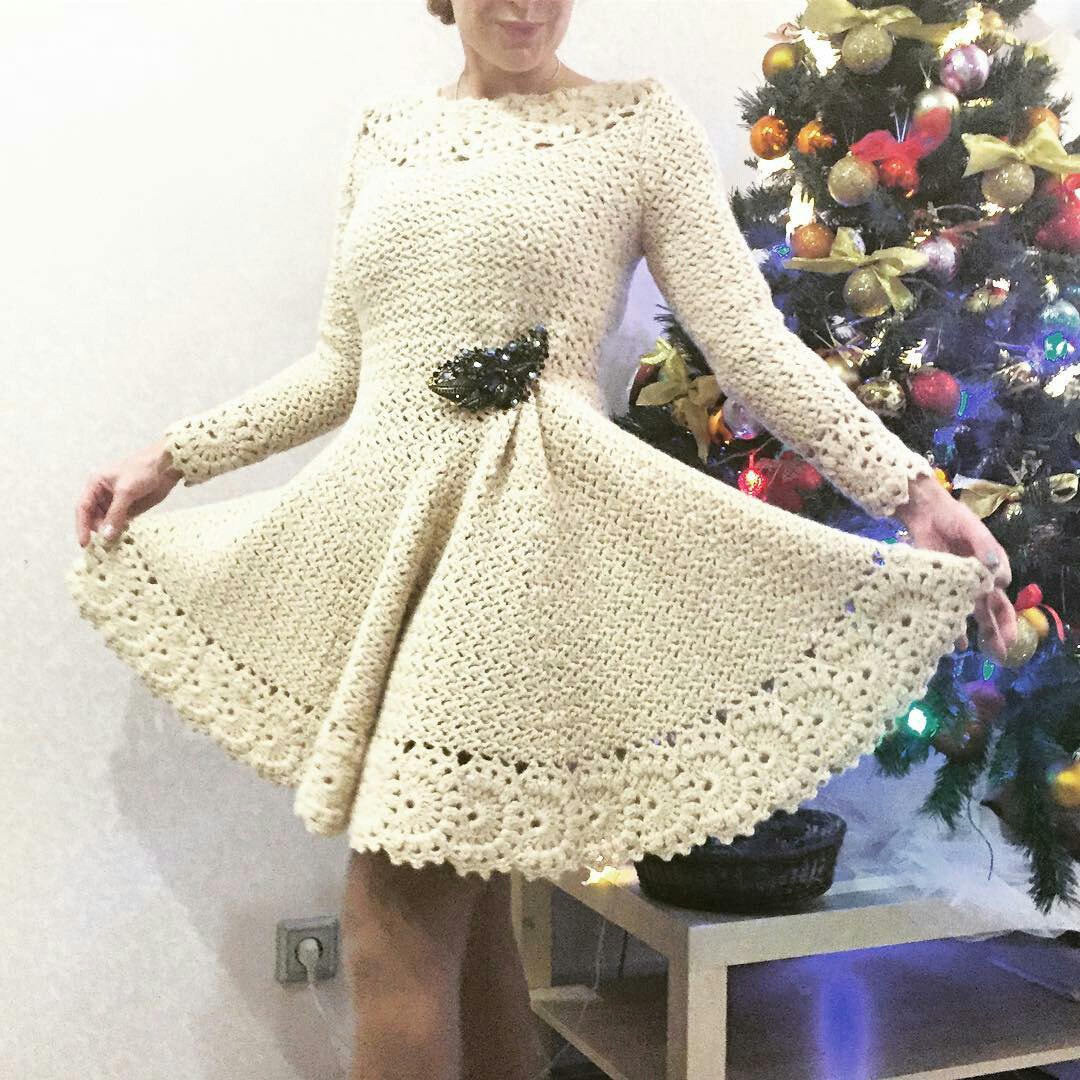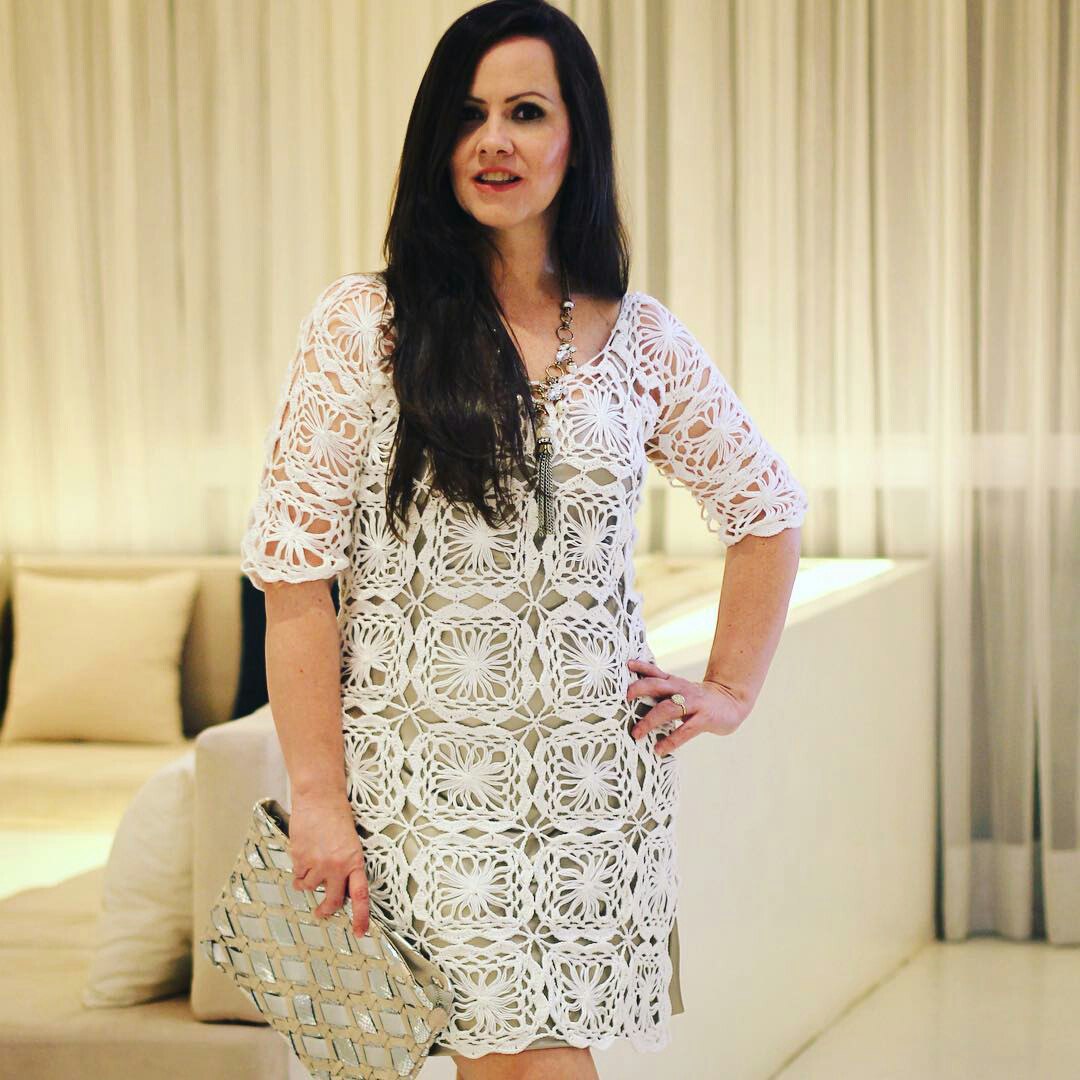 Crochet Wedding Dresses
Choosing a white crochet dresses every bride wants to have not only a beautiful but also exclusive white knit dress. If your material prosperity is not at a high level, buying such white crochet maxi dress can be very difficult. Fortunately, you can choose an alternative way: knit a wedding dress. Yes, in such simple but quite complicated way you can get a unique and one-of-a-kind crochet wedding dress pattern.
Now knitted wedding dresses are met rarely, and they can't be found in any wedding stores. The process of knitting is a real ritual itself; yes, it is difficult, but interesting and exciting.
If you don't want to knit the dress yourself, you'll have to find the crochet dresses somewhere, but the result will be worth it.
As knit maxi dress are created on the basis of lacy, light and loose knit, their composition includes elements from non-transparent fabrics. It should be light and natural not to make the crochet lace wedding dress heavy, thick and uncomfortable.
This variant of the knitted dress is the most preferable, because the very tight knit will make the crochet mini dress rough and uncomfortable.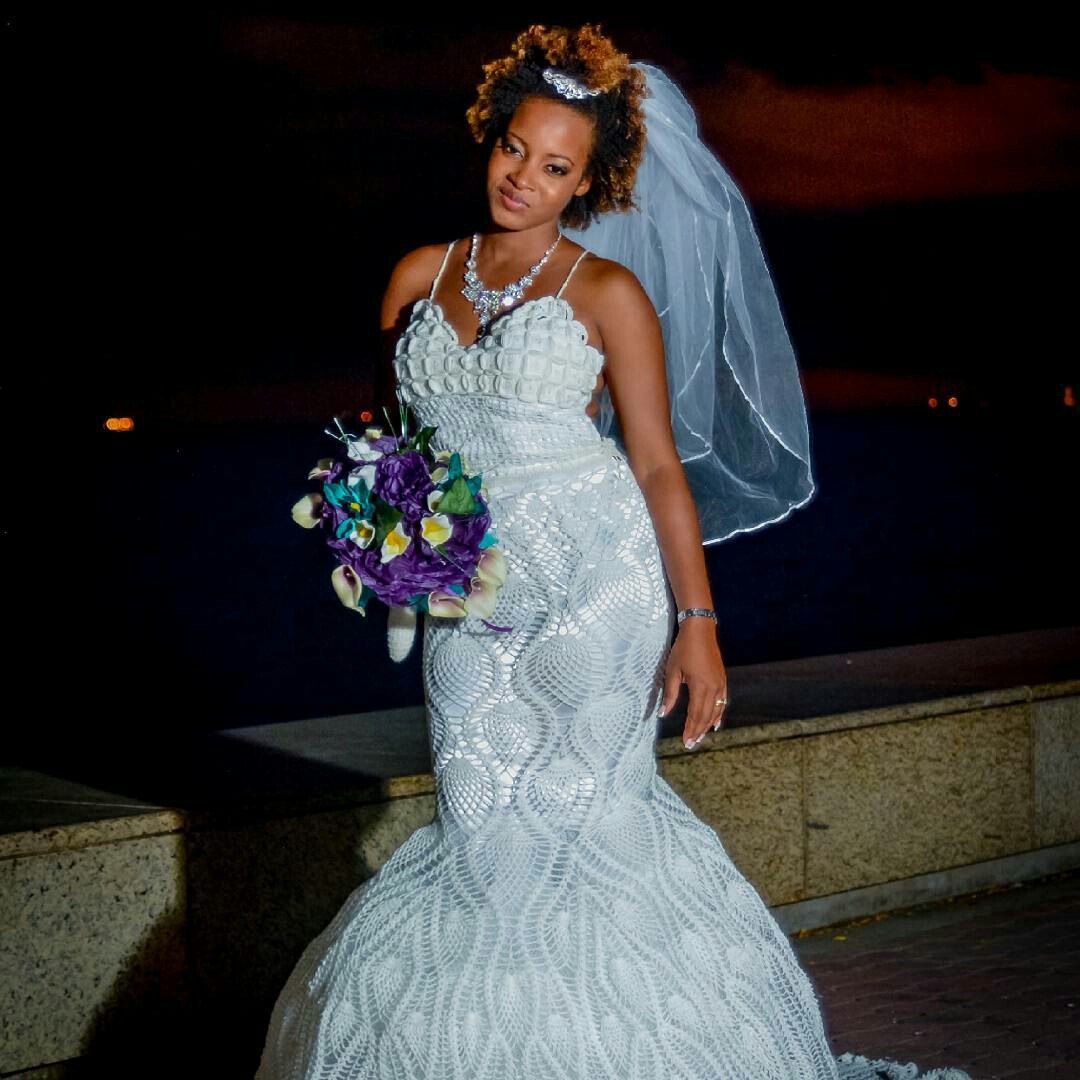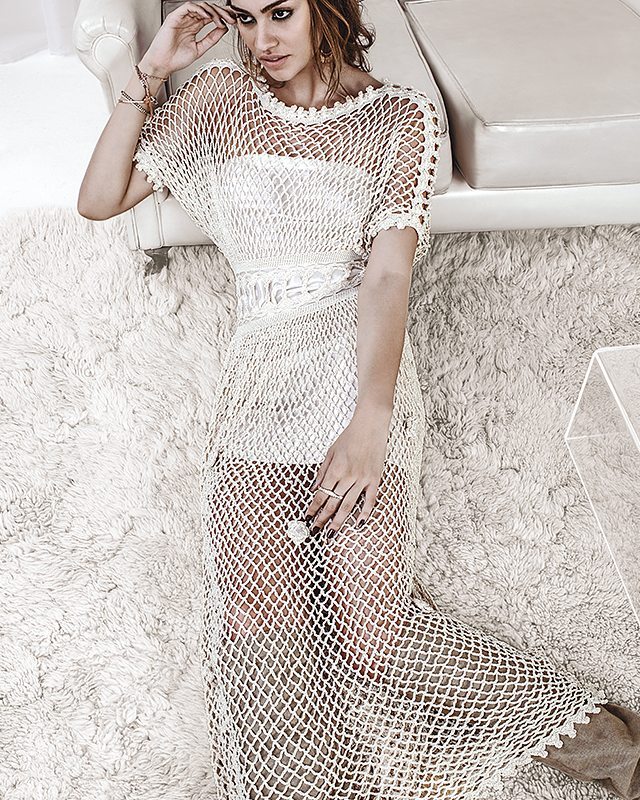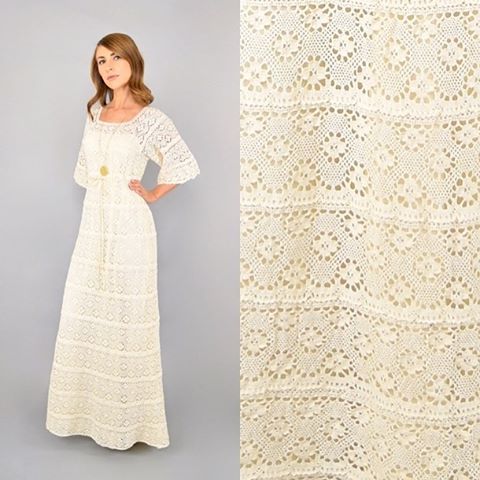 Summer Knitted Tunic Dresses
Summer means airy knitted articles of clothing. Casual knit dresses for summer can be created by a crochet and needles. The tunic will perfectly suit the hot season. You can choose any pattern: pineapples, diamonds, a simple mesh, delicate lace, etc. Yarn should be natural, for instance, cotton. It won't make reference to the age of the woman, so it'll suit little girls, as well as women.
Figure is also not important fact. It's suitable for plump and slim ladies. If to make it out of laces (white or pink), it can be used as a wedding or crochet cocktail dress. A child in this long sleeve knit dress will look like a Barbie doll.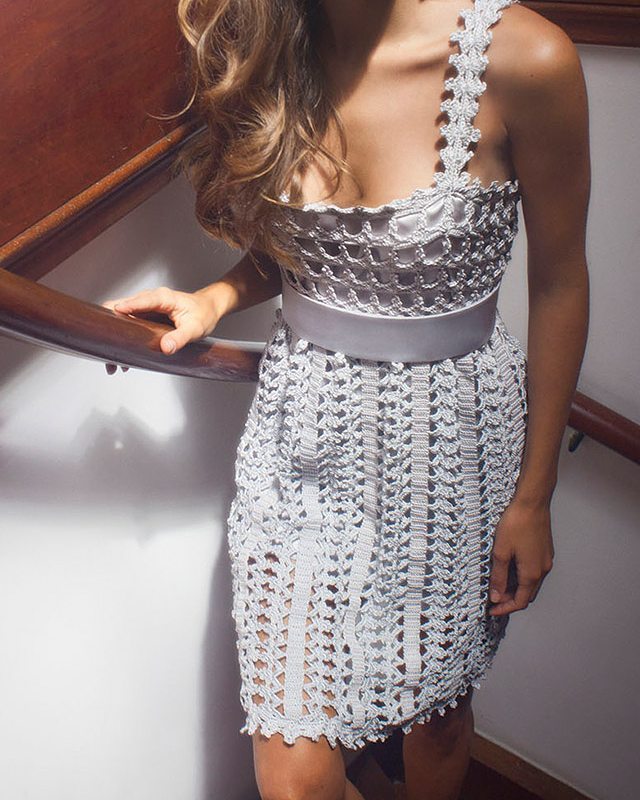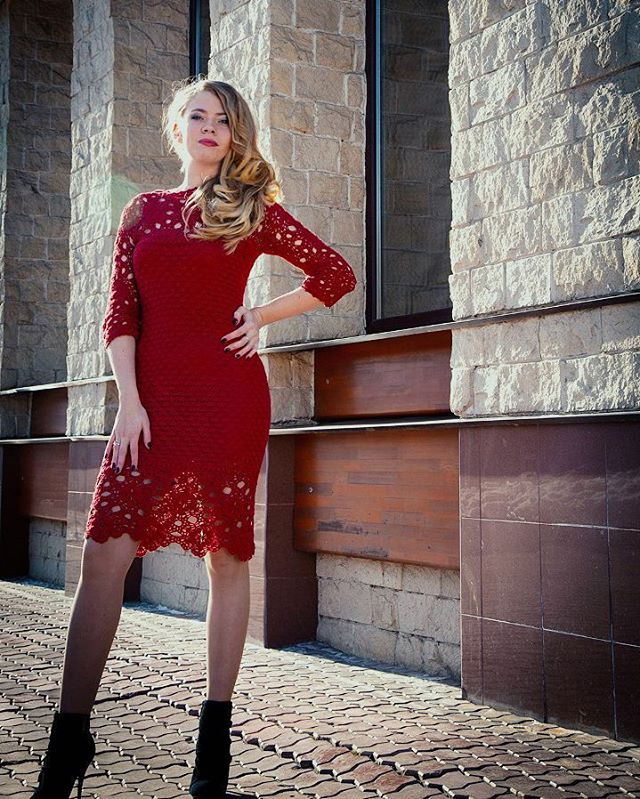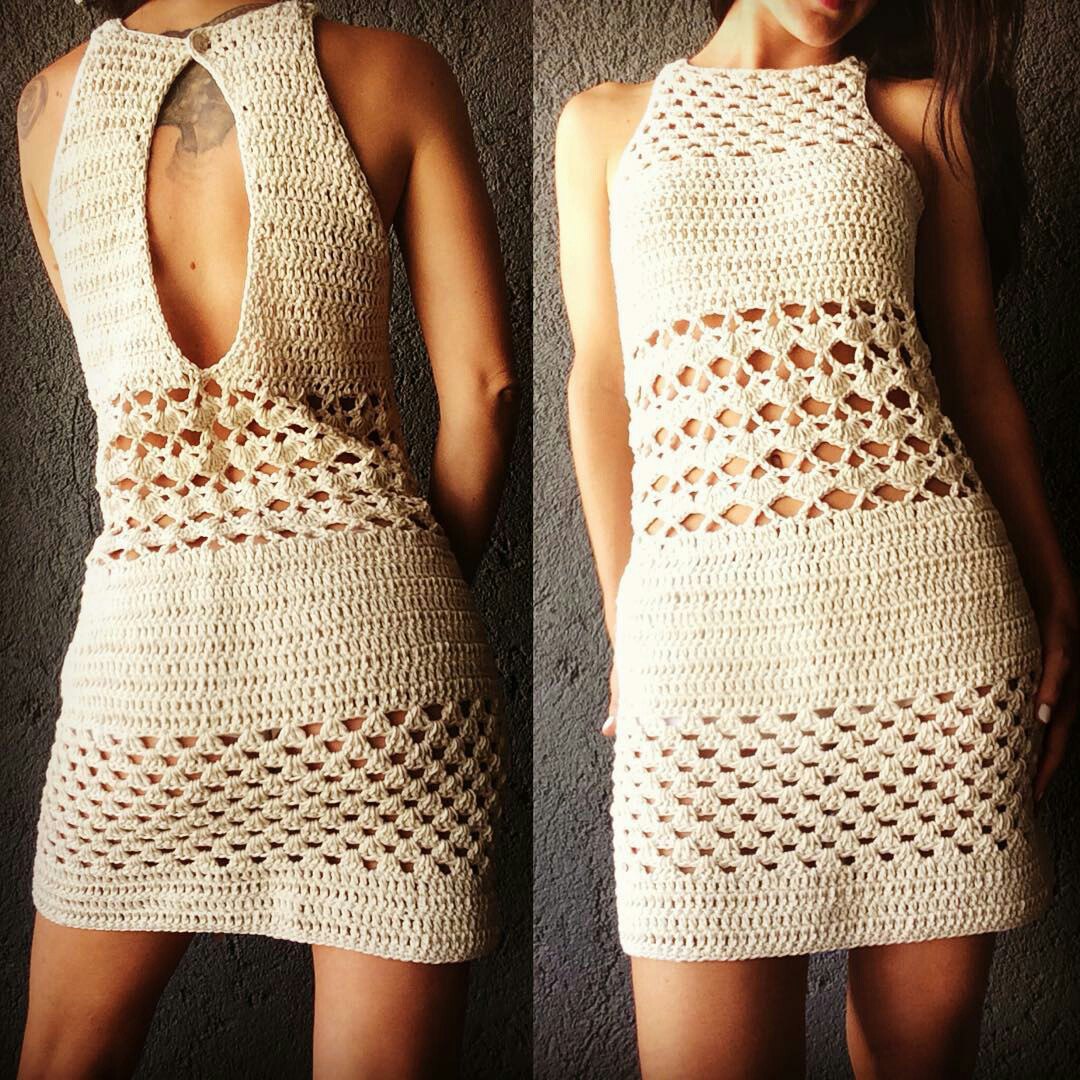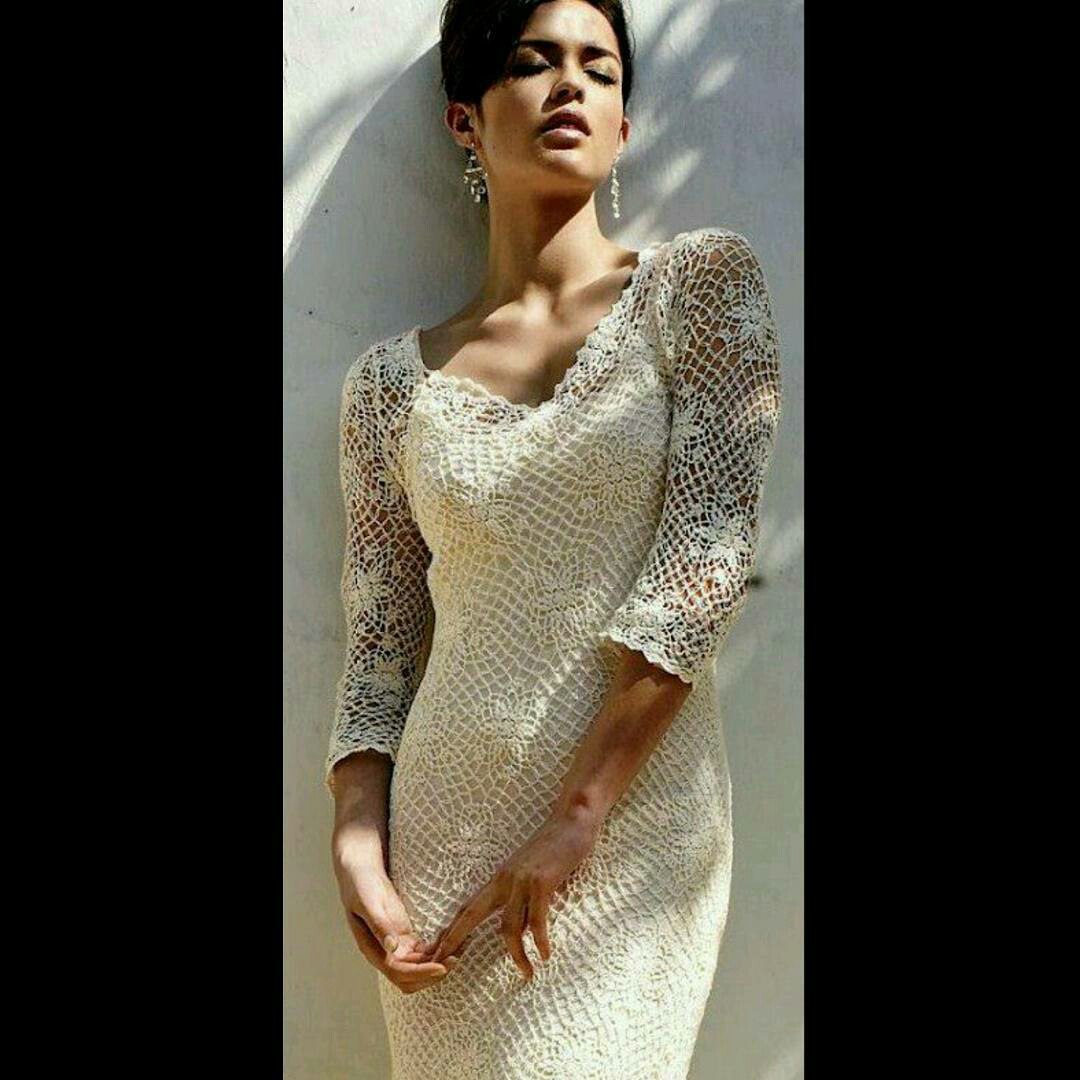 With What to Wear Crochet Dresses?
Knitted or green crochet dresses (summer or winter) dresses require special accessories. Small and fine details will be irrelevant here. In this case, massive accessories are the best: a belt, beads, big bracelets, etc. It is important to choose matching shoes and handbag.These items must match details of the long sleeve black knit dress and complement the image.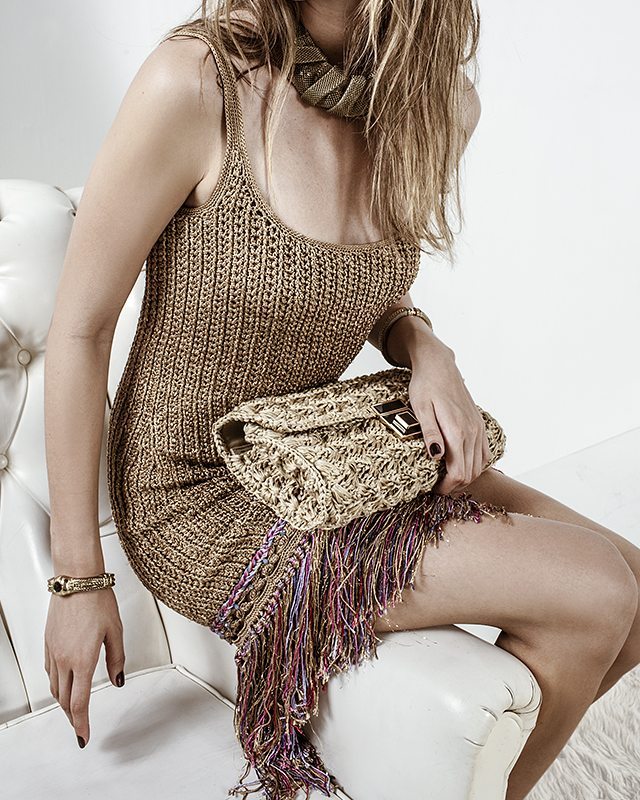 Photo from Instagram.com