Looking for ways to look chic in dresses this winter without freezing? No one wants to get icy wind down the top of their dress, along with exposed forearms or chills along their legs. Luckily, just because it's cold doesn't mean you need to pack away your dresses — even the billowy summer ones! Combine dresses with a few fashion styling tricks in order to create new outfits which are much more weather appropriate. Below are our top 10 tips for staying warm and looking fabulous in any dress during the colder months. Long live layers, Heat Tech, and thigh-high boots!
10 Tips Looking Fabulous in Any Dress This Winter
1. Layers are Your Friend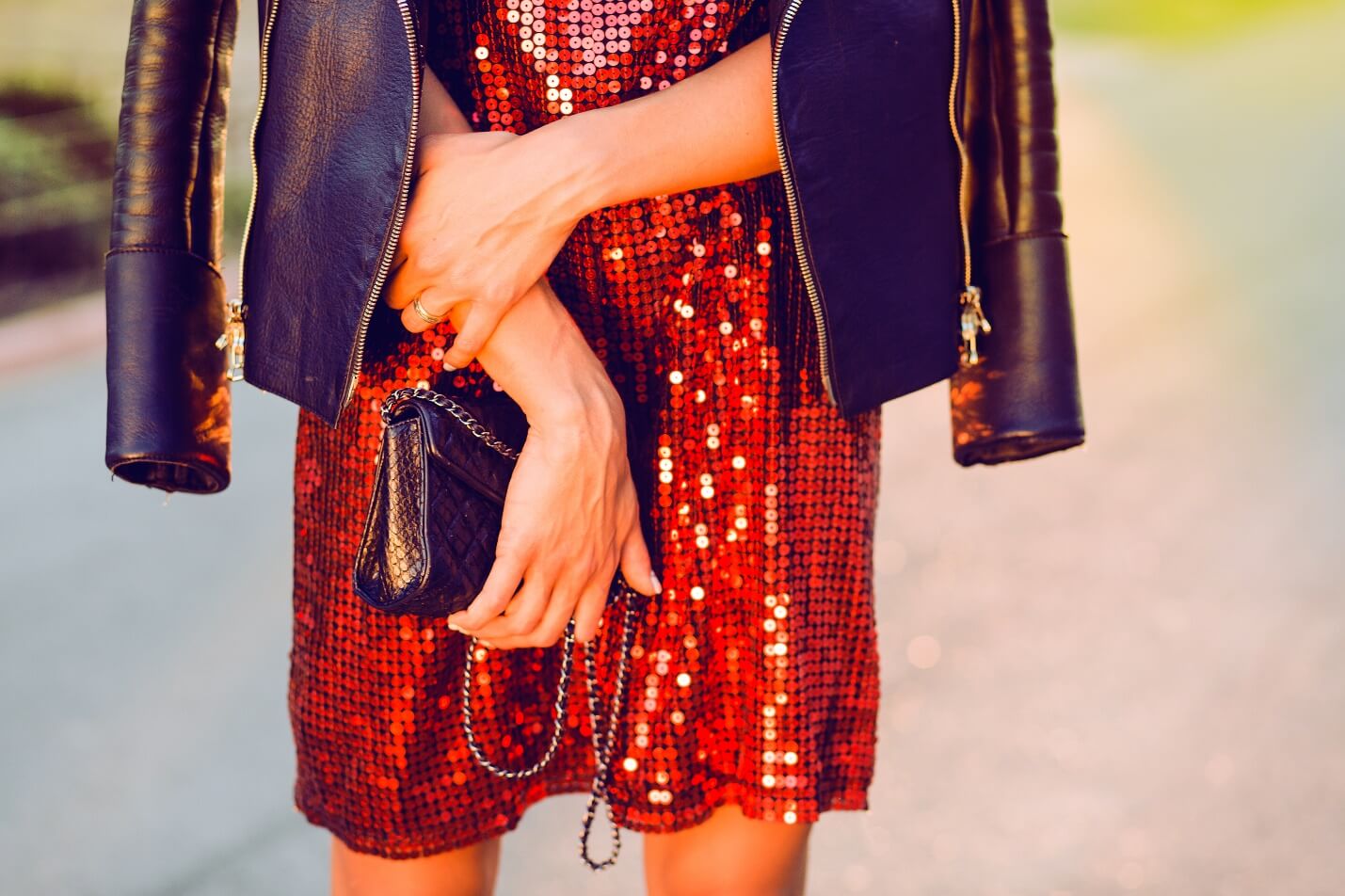 A huge part of looking gorgeous is feeling gorgeous. In winter, no one looks good freezing their body parts off. If you want to wear a dress in colder months, then layering is your new best friend. There are many ways to layer. For cooler days consider layering a long-sleeve shirt under your dress. When it gets a colder transition that shirt to a turtleneck for maximum neck-warmth potential. For the coldest of cold days, Uniqlo's Extra Warm Heat Tech line of undershirts and leggings will keep you toasty warm.
Layering also doesn't have to be just under the dress. Layering both under and over the dress not only provides extra layers for warmth but also creates outfits which are more interesting visually. Try a long duster jacket over a dress over faux leather pants. Or, throw on a fuzzy jacket, a velvet slip dress, leggings, and thigh-high boots. Whatever you choose to wear, just make sure you have enough on to stave off the cold air and any snow.
2. Wear Long-Sleeve Turtlenecks for a Chic Look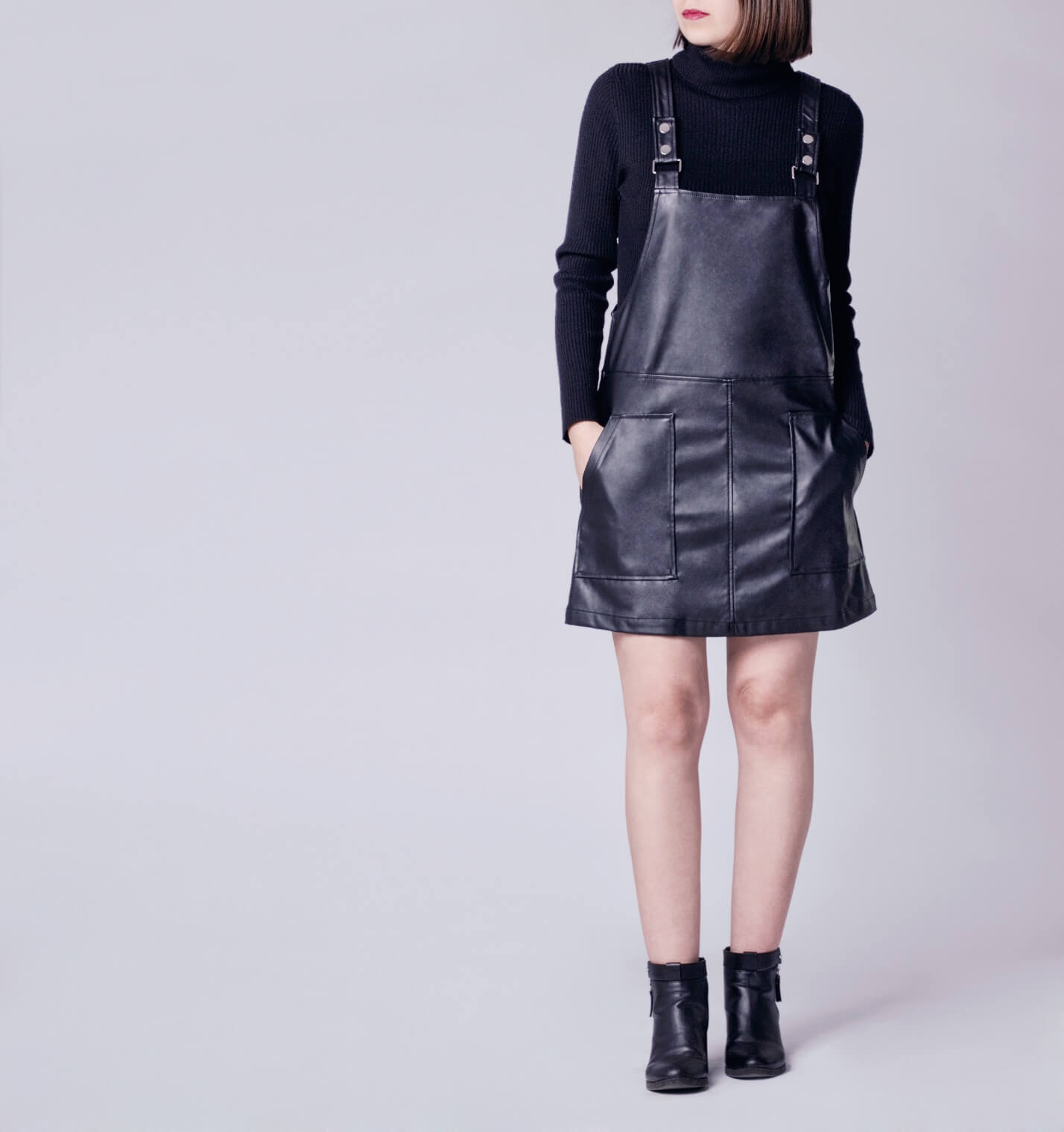 A classic look that you may already have in your wardrobe is to pair a long-sleeve turtleneck with a dress for a chic, put-together look. There are many variations that you can play with to suit your style or occasion. For instance, a classic black turtleneck under a short dress will look stunning with thigh-high black boots. Matching the color of the turtleneck to whichever boots you choose gives the outfit a balanced look and helps to elongate your frame. For a more eye-catching look, you can also pair a colorful turtleneck with a colorful dress along the same color palette, creating a new long-sleeve dress combination.
Another way you can wear a long-sleeve turtleneck is actually by wearing it over a dress. In this instance, you're essentially turning the dress visually into a skirt. So, make sure that the dress is more form fit so that the top doesn't bunch up and keeps the shape flattering. You can also opt for a chunkier or looser-fit turtleneck. Sliding a chunky turtleneck over a dress gives it a relaxed vibe. Belt the turtleneck at your waist for definition and a shapelier silhouette.
3. Pair Two Dresses Together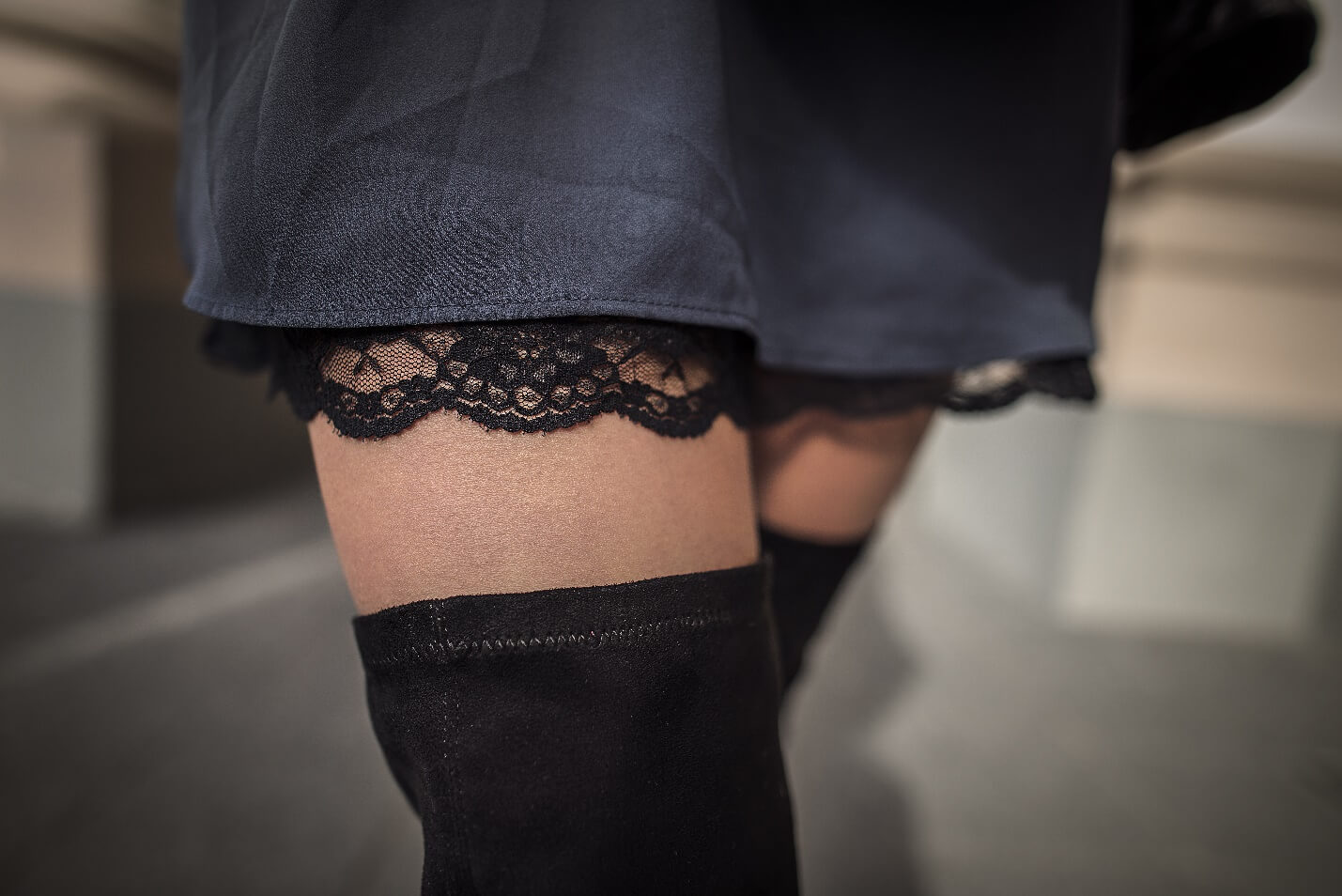 Pairing two dresses together can create a fabulous winter look that'll also keep you warm. The key here is to know which color palette, silhouette or style you're going for. If you choose two dresses of similar color, but with varying textures or designs, then layering them will create a cohesive look. For silhouette, don't be afraid to layer structured pieces with more flowing pieces. An excellent type of dress is anything flowy or pleated at the bottom. It gives motion to a more structured piece if you layer them one over the other. To create a unique style, it's really all about matching color and texture. Sleek, edgier designs when paired together can create avant-garde looks while softer, flowing or dainty fabrics piled together make it even more feminine.
4. Add Tights for Fun or Warmth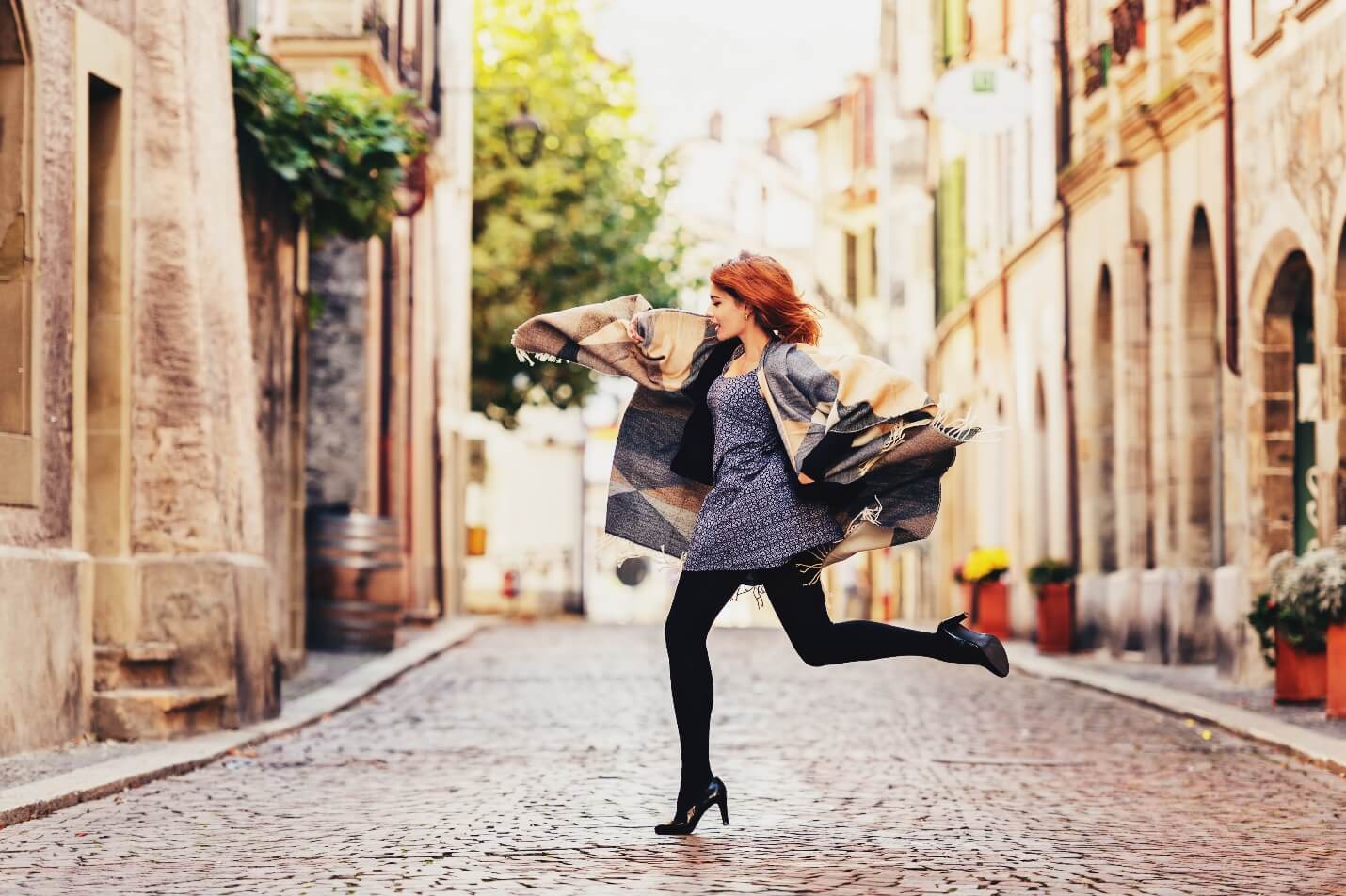 For those who want to still wear dresses all through the winter, tights are your go-to item. Tights are great because they come in so many colors, styles, and thicknesses. For days where you may be inside most of the time and just need a little extra warmth while commuting, sheer tights can give that little bit of warmth and come in many fun patterns and colors such as polka-dots, stripes, and lace. Classic black tights add elegance to any look and can be paired with a black long-sleeve turtleneck or black thigh-high boots for a warm, sophisticated outfit. For those who prefer more colorful options, consider matching bright tights under a dress to another piece in your outfit, such as our coat or top under the dress. Winter doesn't necessarily mean you have to wear all dark colors (although if that's your style go right on ahead!).
For colder days, invest in a pair of fleece-lined leggings or heat tech leggings (sold at Uniqlo) which are designed to keep your heat in and the cold out. These types of tights and leggings don't usually come in many colors or designs, but they sure do keep you warm. They're simply a must for winter! Just make sure that you're going to be in the cold the majority of the day. Otherwise, some of Uniqlo's Ultra Warm Heat Tech Leggings will actually make you sweat!
5. Layer Looser Dresses Over Pants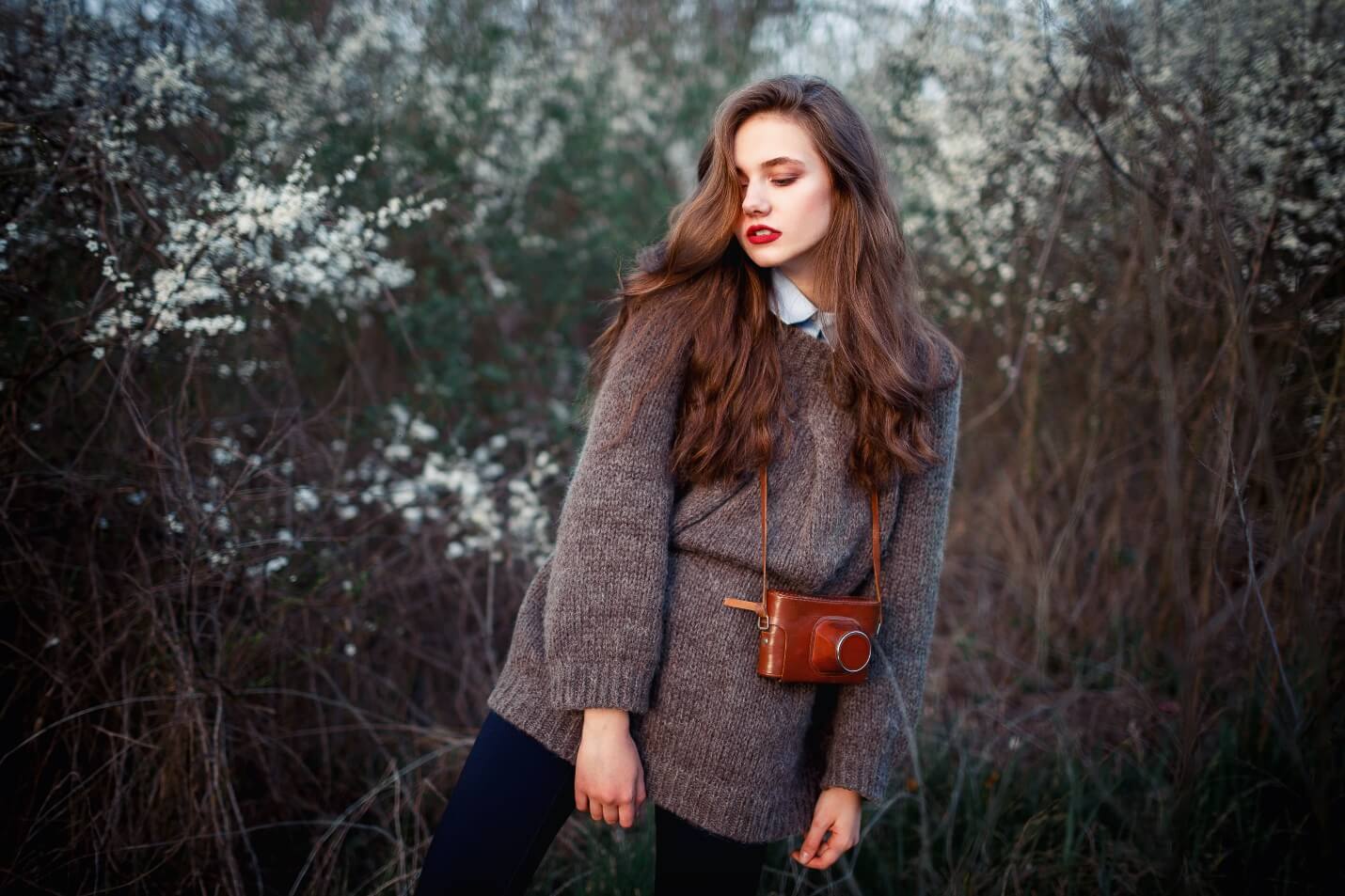 Do you have billowy summer dresses in the baby doll or bell shapes? Don't pack them away in winter! Instead, layer them over jeans or pants for a cool statement outfit. The dresses with more volume easily fit over jeans or pants. For a sleeker look choose a loose slip dress and pair it over trousers or form-fit pants. Wearing the same color (or shades of it) head to toe is a brilliant way to look put together and elongated.
Another option, depending on your dress, is to tuck in the dress. If you have a dress which is thin or short enough, you can always tuck it into a pair of pants or a skirt. It turns the beautiful top of a dress into a blouse. However, be careful of tucking in bulkier dresses. These types of fabrics or extra length may give you odd lumps and bumps around your tummy. To avoid that, stick to dresses which were short, to begin with.
6. Look for Longer Dresses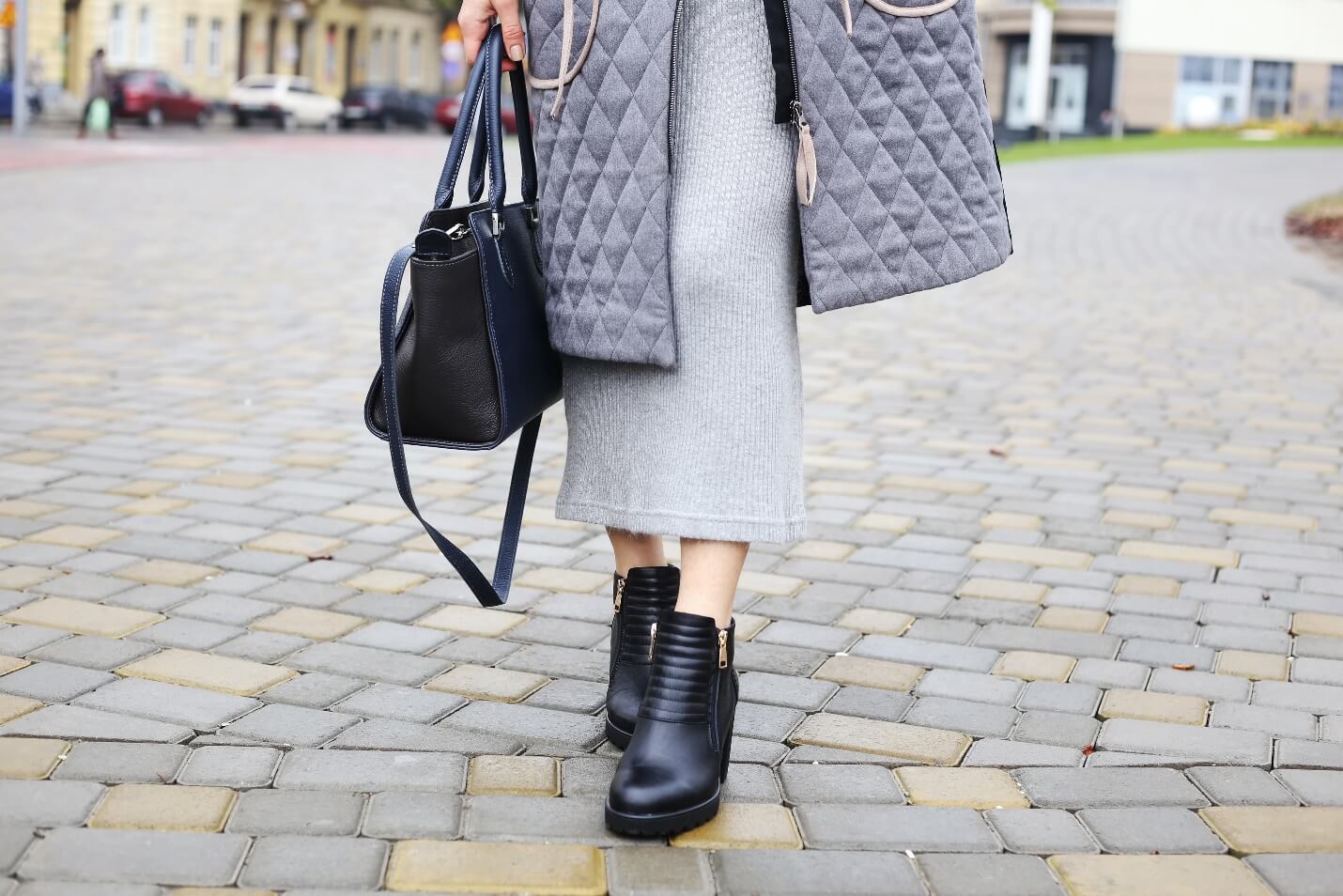 Long dresses are so perfect for the winter. Not only do they look fabulous, but they also help hold your heat in as well. Long dresses can help hide all the layers you may be wearing underneath to stay warm. They can also elongate your frame. To keep that long silhouette make sure to choose a jacket in the same or similar color to the dress, so the column isn't broken up visually. Longer dresses can be dressed up with heels and nice boots or down with sneakers. Cinch in at the waist with a belt or belted jacket in order to create more of a shapely silhouette.
Another way to use longer dresses to their full advantage is to go the boho route a la Mary-Kate and Ashley Olsen. Add layers than just keep on adding them, making sure that they all flow well together in terms both of fabric and color. You'd be surprised how warm longer dresses can be when paired with many layers.
7. Take Advantage of Accessories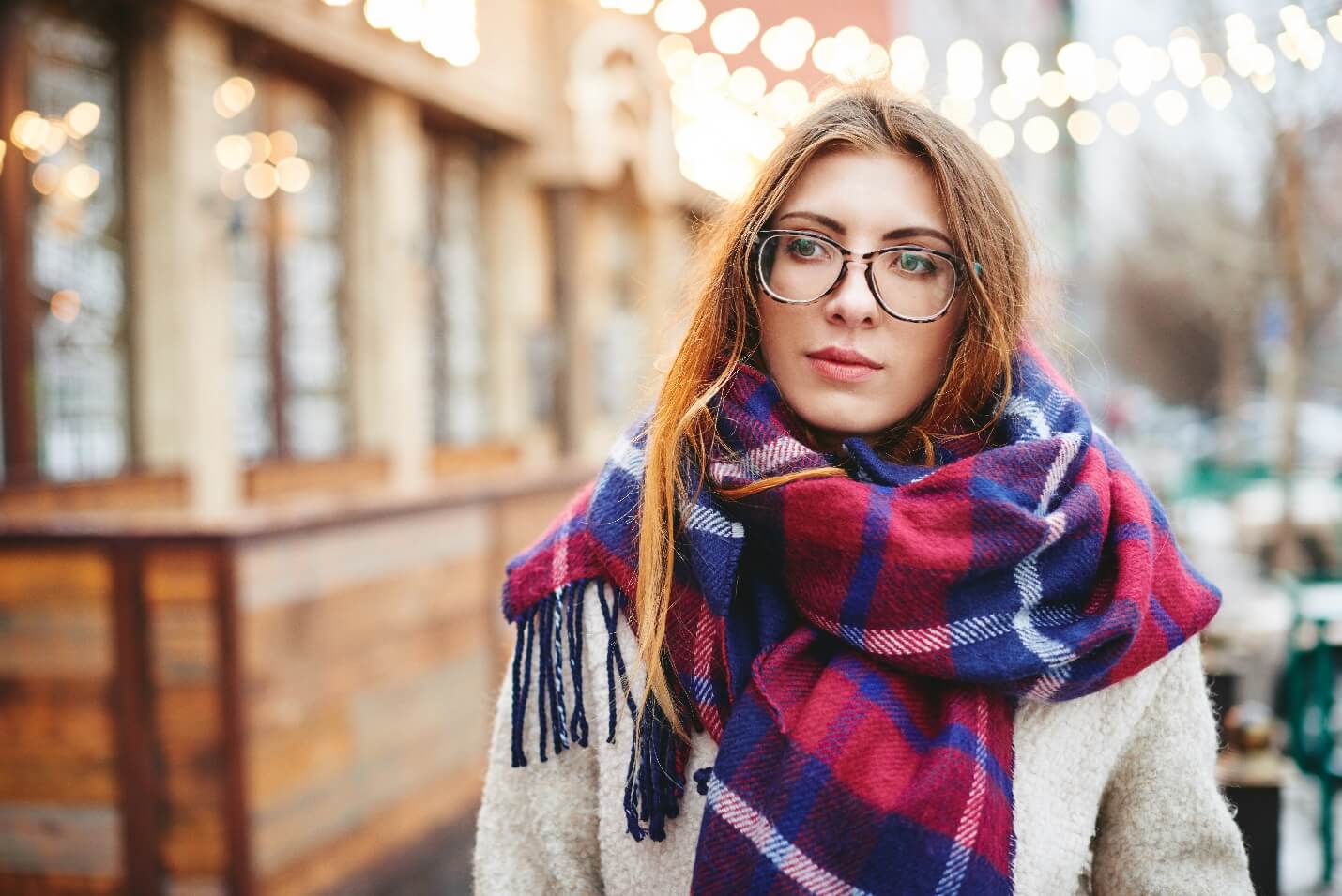 Perhaps one of the most classic of all winter accessories, no matter your outfit, is a big blanket scarf. They look as their name implies — like a blanket masquerading as a scarf. Often, they come in a tartan or check variations but abound in stripes, dots, houndstooth and many more. Wrap them around your neck once and let the tassel ends dangle down for a slimming look that'll keep your neck warm or tuck the ends inside itself to create an infinity scarf which can completely keep any cold air from going down the front of your dress. The best part? It can also be worn as a shawl or used as a blanket when traveling long distances on trains or planes, for example.
Another great accessory for winter dress-wearing is a belt. There are two main ways to style a belt with a dress. The first way is to simply tie it at your waist to nip in the dress' fabric and give you a more of an hourglass figure. The second way to use a belt is to wear a jacket or sweater over the dress and belt that. Belted jackets look especially chic when paired with dresses of the same length.
8. Find Long Gloves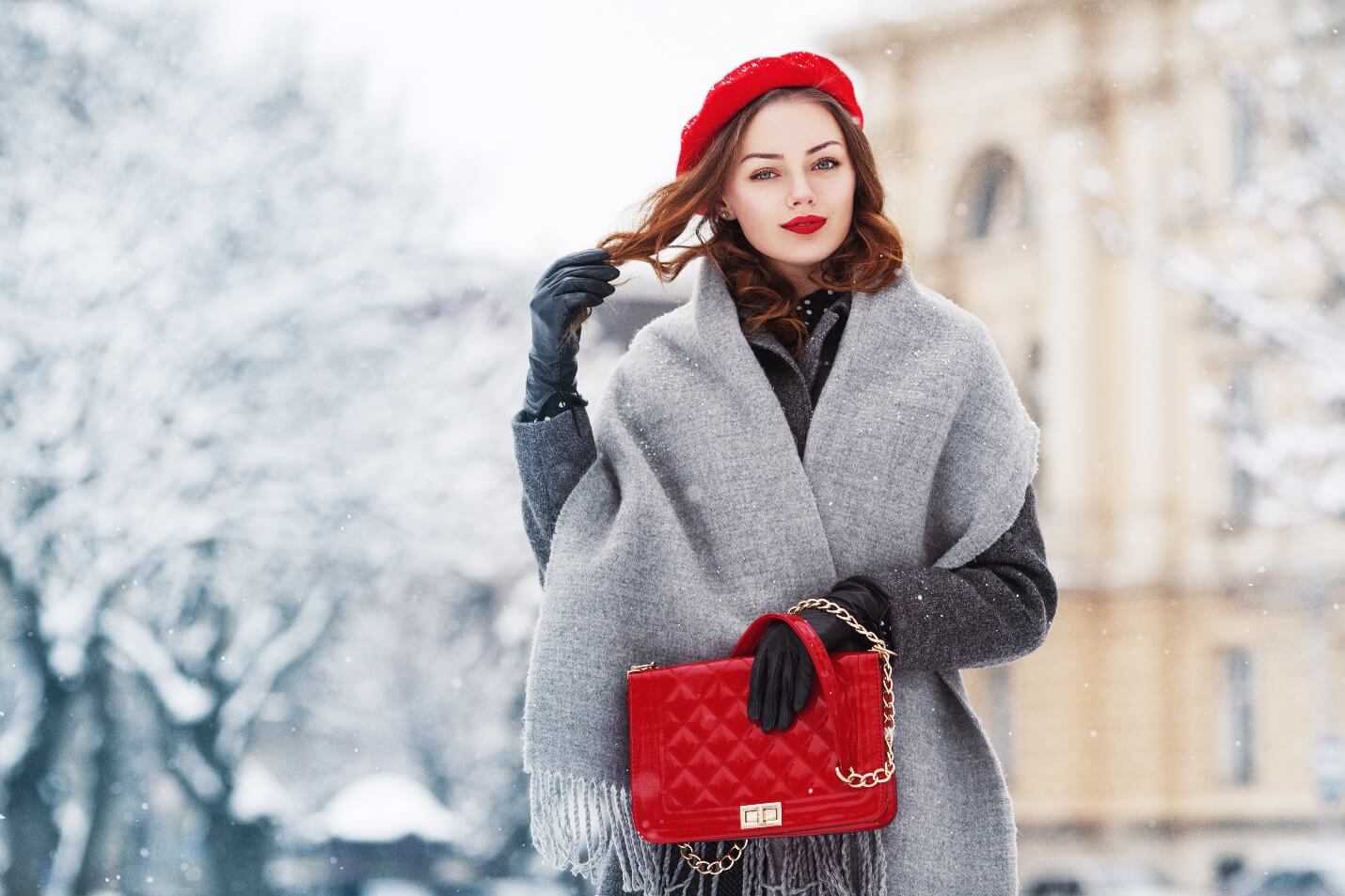 Along the same line as accessories, think of finding long gloves that will help keep your hands and forearms warm. Often dresses may not be long sleeve. Even when they are, that doesn't necessarily mean the material is thick and warm enough to keep you from freezing. Instead, look for longer gloves which you can wear a dress and long sleeve or thermal shirt or under a coat. The key here is to cover the places where the dress won't be sufficiently warm. Much like the aforementioned fleece leggings, try fleece-lined gloves to keep your hands free and also complement your outfit.
9. Wear Versatile Winter Shoes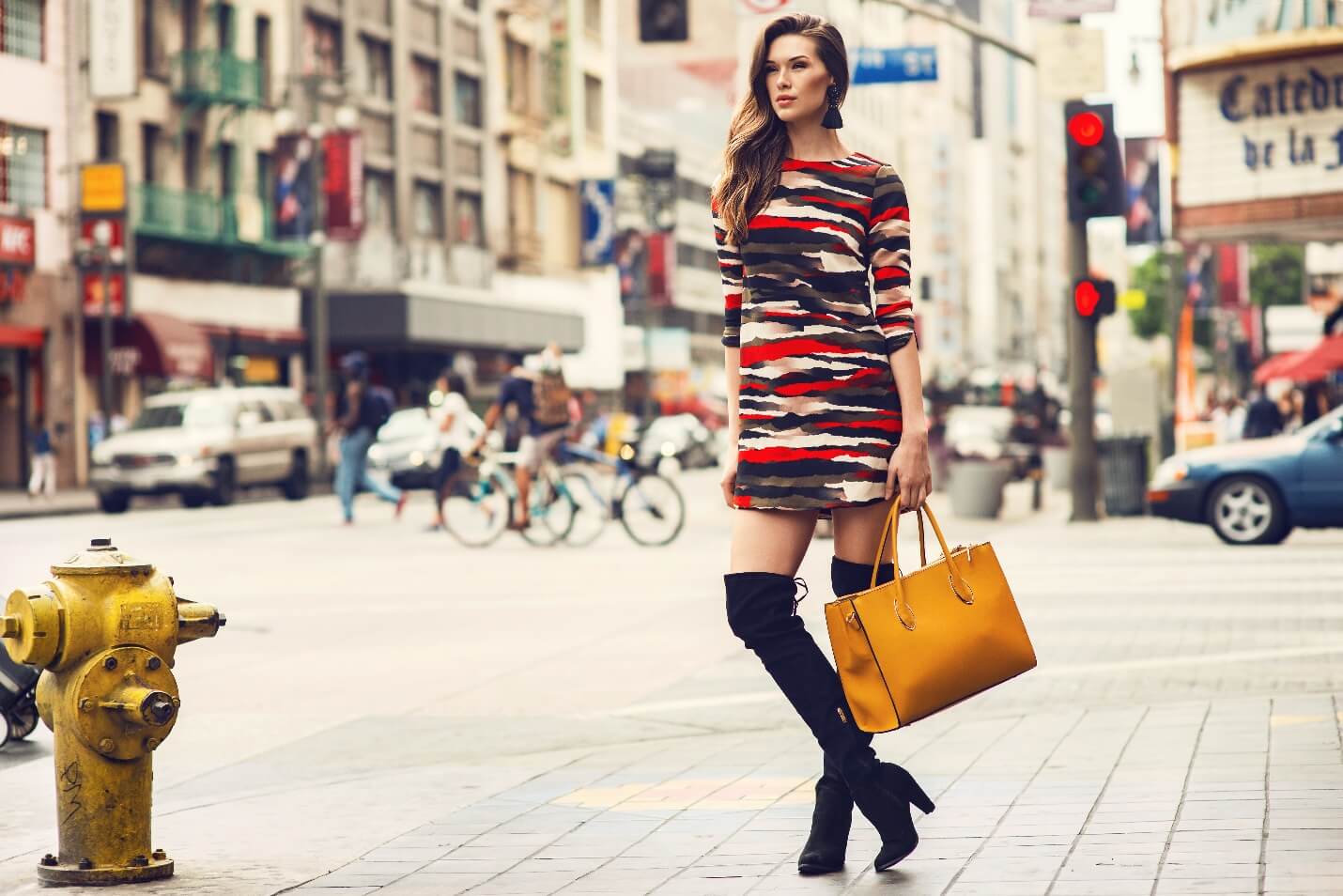 As with almost any outfit, shoes can help pull together a look as well as make it fancier or laid back. For outfits involving shorter dresses with tights or leggings, thigh-high boots are the best invention of all time for winter wear. They elongate your leg, provide warmth, allow you to wear thick wool socks and also look quite sexy and sleek. They also come in a range of colors, materials and heel heights to suit any personal style. One of the best winter dress outfits is a short dress, jacket of the same length and then thigh-high boots which match. Easy, elegant and warm!
For days when the weather is not too cold, or you'll only be outside for a little while, consider rocking a pair of heels with socks under them. With such a wide variety of available sock and tight options, there is an easy way to add a bit of warmth without sacrificing your beloved heels.
While wearing shorter dresses, ankle boots are often ideal. They provide full-foot coverage for protection against elements while also being stylish enough to complement — not detract — from an outfit. Ankle boots are also a great choice because they can be styled differently every time just by choosing different socks or tights to wear with them. Peek the socks over the top of the ankle boots to prevent cold air from seeping in and you've got a perfect addition to a short dress look.
10. Style with a Fuzzy Jacket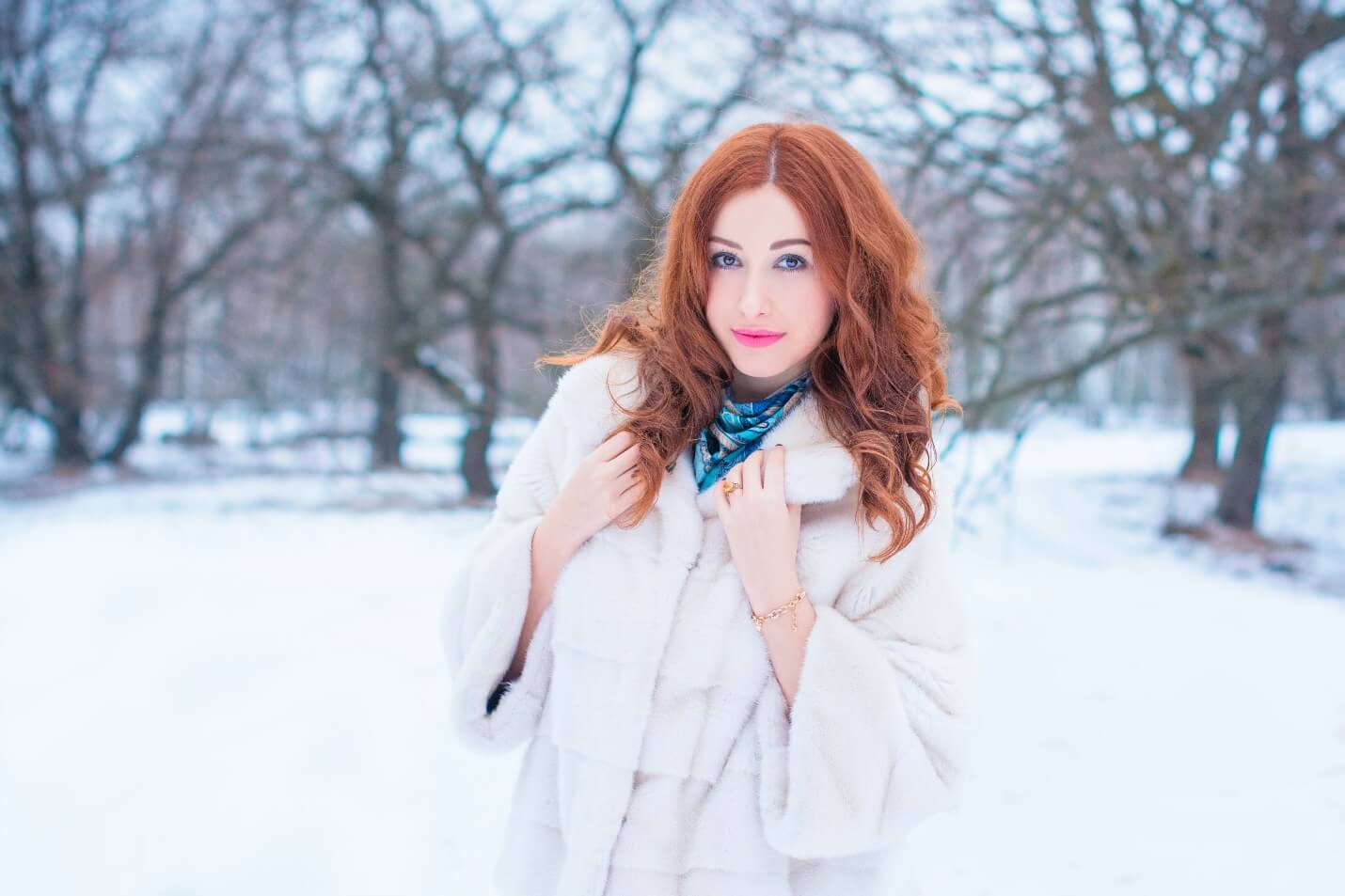 Winter is a time for being cuddled by your clothes. Enter the fuzzy jacket! Huge, warm and snuggly, this jacket is the ideal winter outerwear. There's also something about it that looks lux when worn with a dress. There're a few ways to style a fuzzy jacket with a dress. First, you can go the boho casual route by choosing a loose maxi dress or one made of flowing material. Or, you can wear a fuzzy jacket — especially white — with a short dress to give that glam look. The level of glamor actually depends on your accessories. Crossbody bag and flat boots are casual. Clutch, heeled thigh-high boots and jewelry would elevate the look quite a bit. This short dress and fluffy white jacket style (especially if it looks like faux fur) are perfect for most parties this winter season. Stay warm while getting to and from the party, with your fabulous inner outfit protected from any elements along the way.
Stay Warm This Winter
When in doubt, bring extra layers which can be added onto your dress outfit such as a blanket scarf or leggings which can be thrown on if the weather gets too cold. Don't forget to have fun with your combinations and to try out new things you haven't before. Some of the best winter dress looks may come about by experimentation! Dress warm and look fabulous this winter while using dresses you already have in your wardrobe. Go see what great options you have now!
---
Author Bio
Jonah Levine is the Creative Director of NewYorkDress.com. NewYorkDress.com, established in 2008, is the #1 online source for Evening and Prom dresses worldwide. As Creative Director, Jonah works to create the ultimate online and in-store luxury shopping experience with a focus on service and personalization.