Most of us are used to look at elegant hair styling with luxurious curls for medium hair with admiration. Such hairstyles are appropriate for for special occasions, as women fear that it's impossible to create something similar themselves. Now hair styling with curls is a main trend of the season, so it's time to get rid of this stereotype.
Advantages of Hairstyles with Curls for Medium Hair
Despite the fact that it's women with long hair who often create hairstyles with curls, the medium length allows to create no less interesting hairstyles. In contrast to the long hair, the medium length makes trendy curls for medium hair approachable and practical.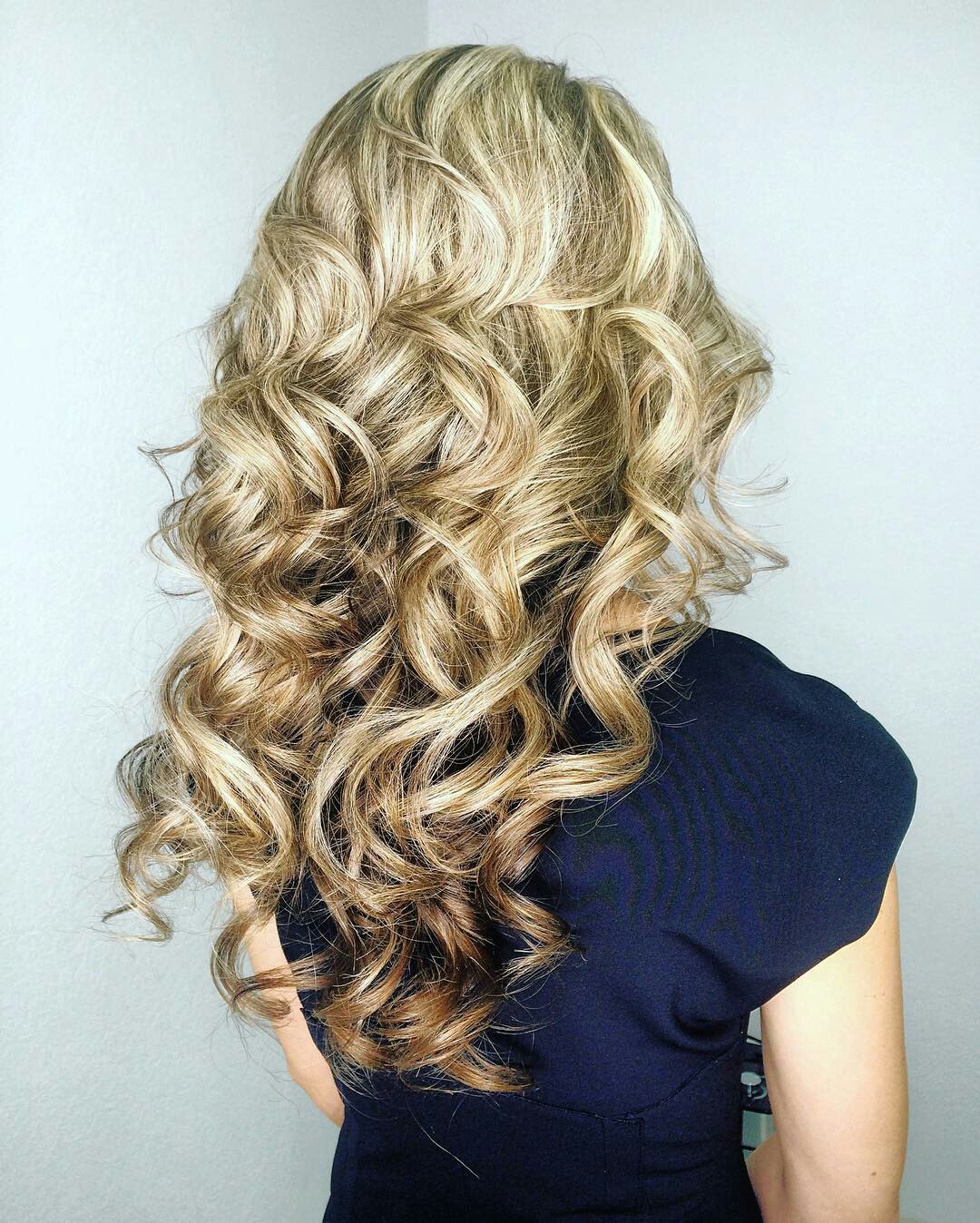 For medium hair styling with curls is an excellent opportunity to diversify the casual image. Curling hair takes a minimum of time, and the result lasts longer than long hairstyles.
Cute curled hairstyles for medium hair have one more advantage: they make the face visually thinner and hide almost any defects of appearance. Of course, only if their shape and style are chosen correctly.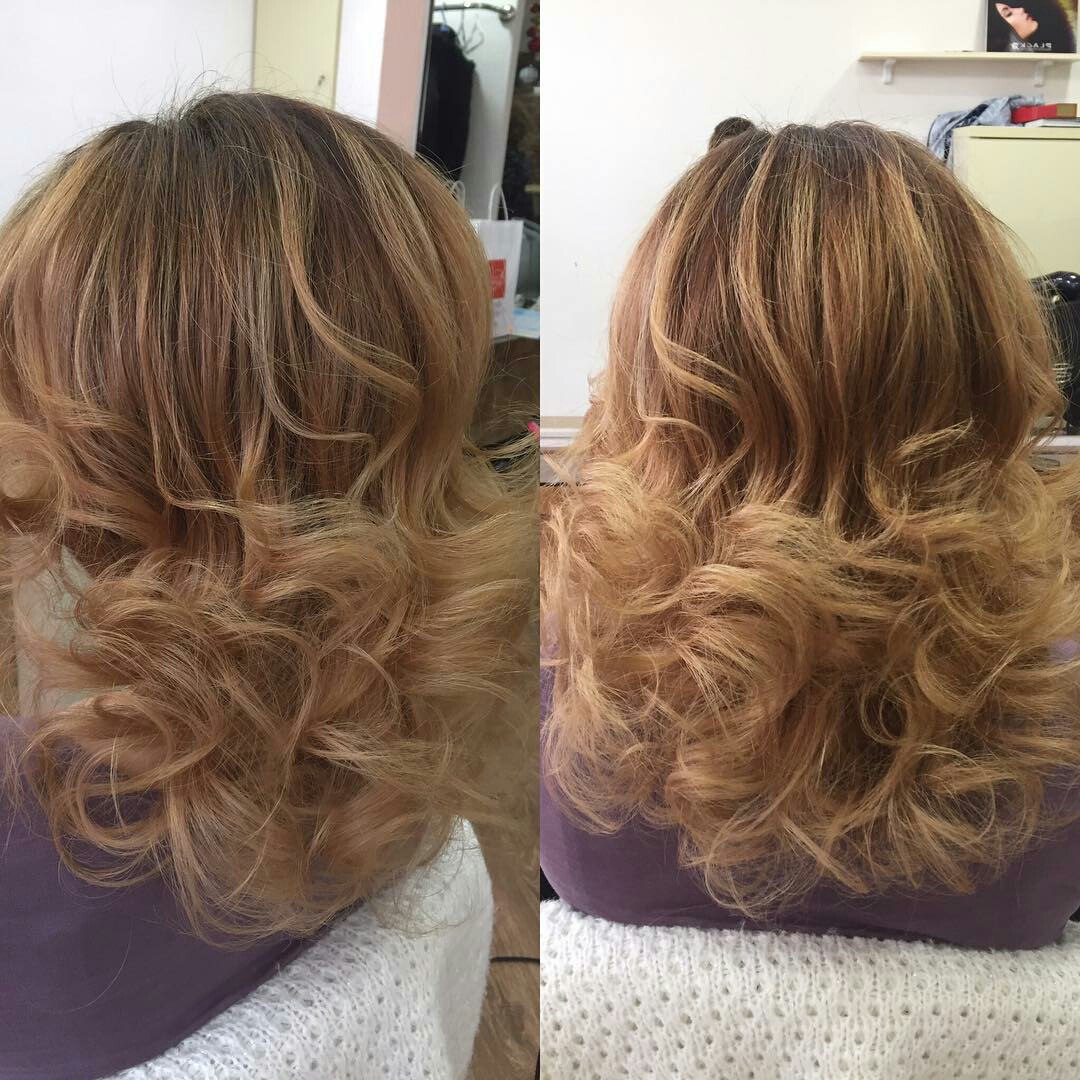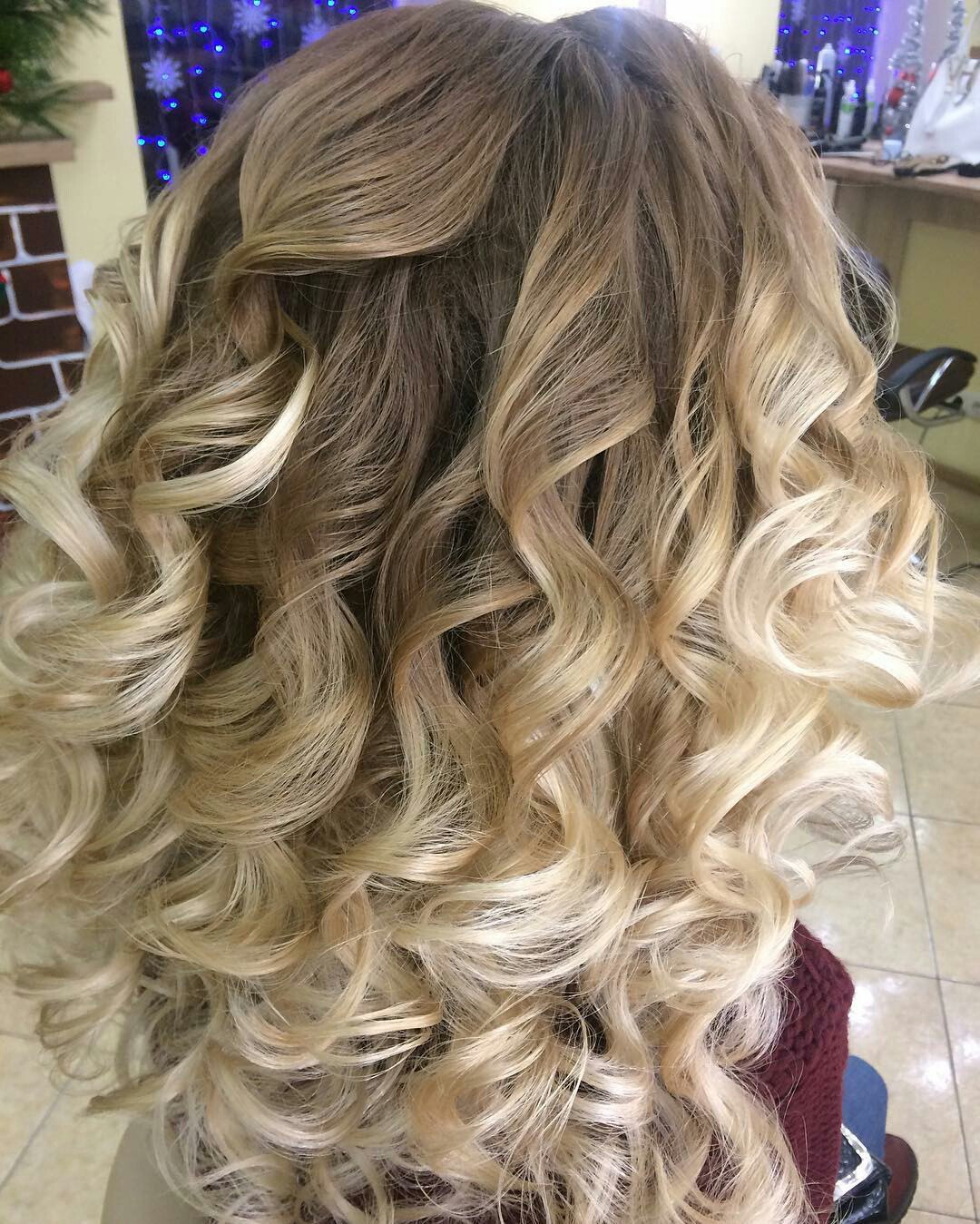 Find the Best Way to Curl Medium Length Hair
Ways to curl medium length hair your hair successfully, first you should follow several simple recommendations that will provide the best result:
Everything starts with haircut. Split tips and weak hair are a main obstacle to beautiful and healthy curls for medium hair. Hairwave won't last long and the appearance won't be the best. So, if you dream of luxurious hairstyle with curls, start improving the health of your hair.
Moderation. In this case moderation means the limited use of cleaning and care products. The fact that just washed hair keeps styling worse is the ultimate truth that is well known by every but is followed by not everyone. A good alternative that refreshes the hair and at the same time will let do perfect hairstyle is dry shampoo. Another secret lies in the fact that the use of hair conditioners and balms negates all the efforts to do ideal tough hair styling. Even if you can't abandon the use of hair conditioners completely, reduce its quantity and apply it only on the ends.
Protection. Any thermal impact damages hair, so buy a special thermal protective spray or choose styling products "2 in 1" having a protective effect. Don't forget of using a regenerative hair mask after styling.
Never forget about hair lacquers. No matter what hairstyle you've chosen, it won't last long without lacquer. Don't abandon buying the miniature lacquer that fits in a handbag. At the end of the day it will help bring life back to your big curls for medium hair.
Watch out for long. Any curls steal a few centimeters of the length, so when styling the pay particular attention to the hair on the parietal area and the temples. If not to style them, they will occur straight and will look like separate strands. To avoid this you can use a curling iron or just pin up the hair.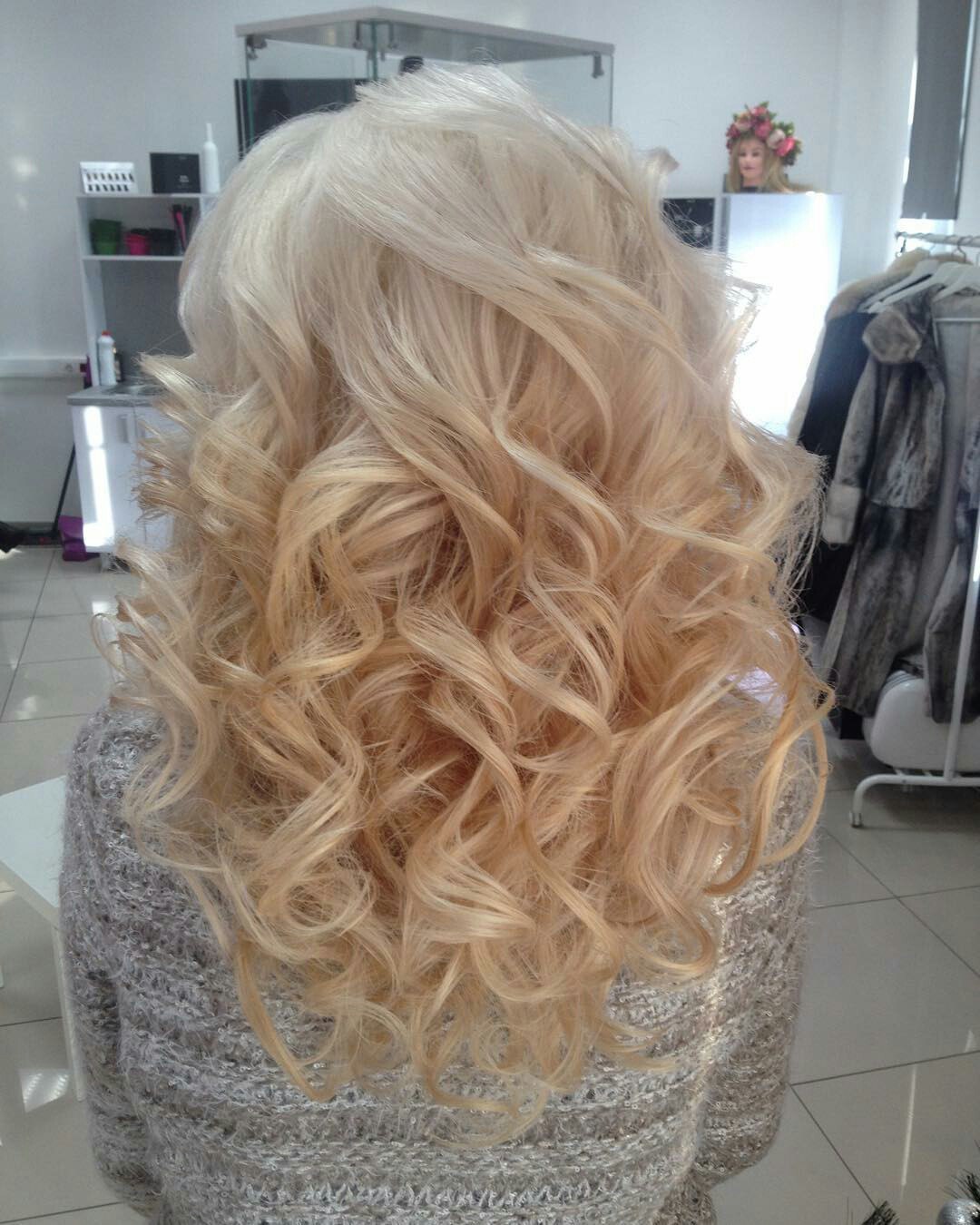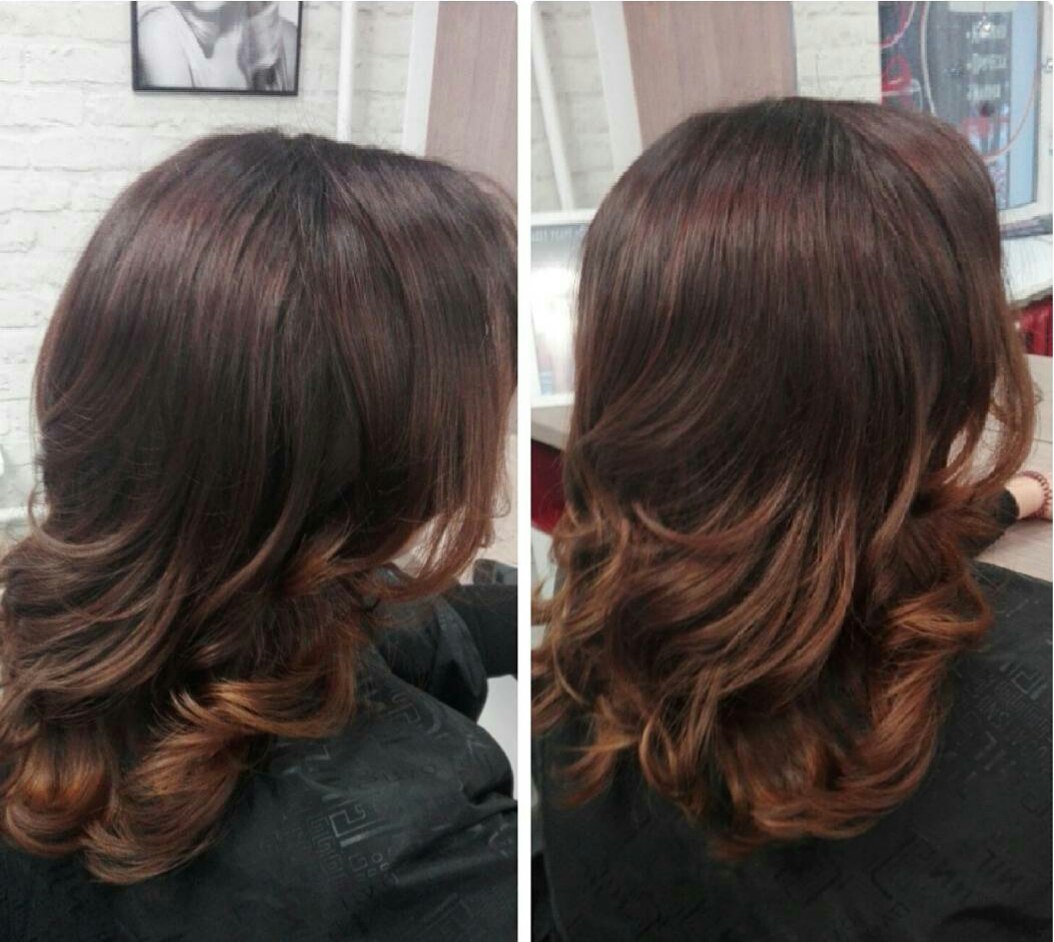 How to Curl Medium Length Hair?
Hair can be curled with any of the following devices. You definitely have one of them in your closet.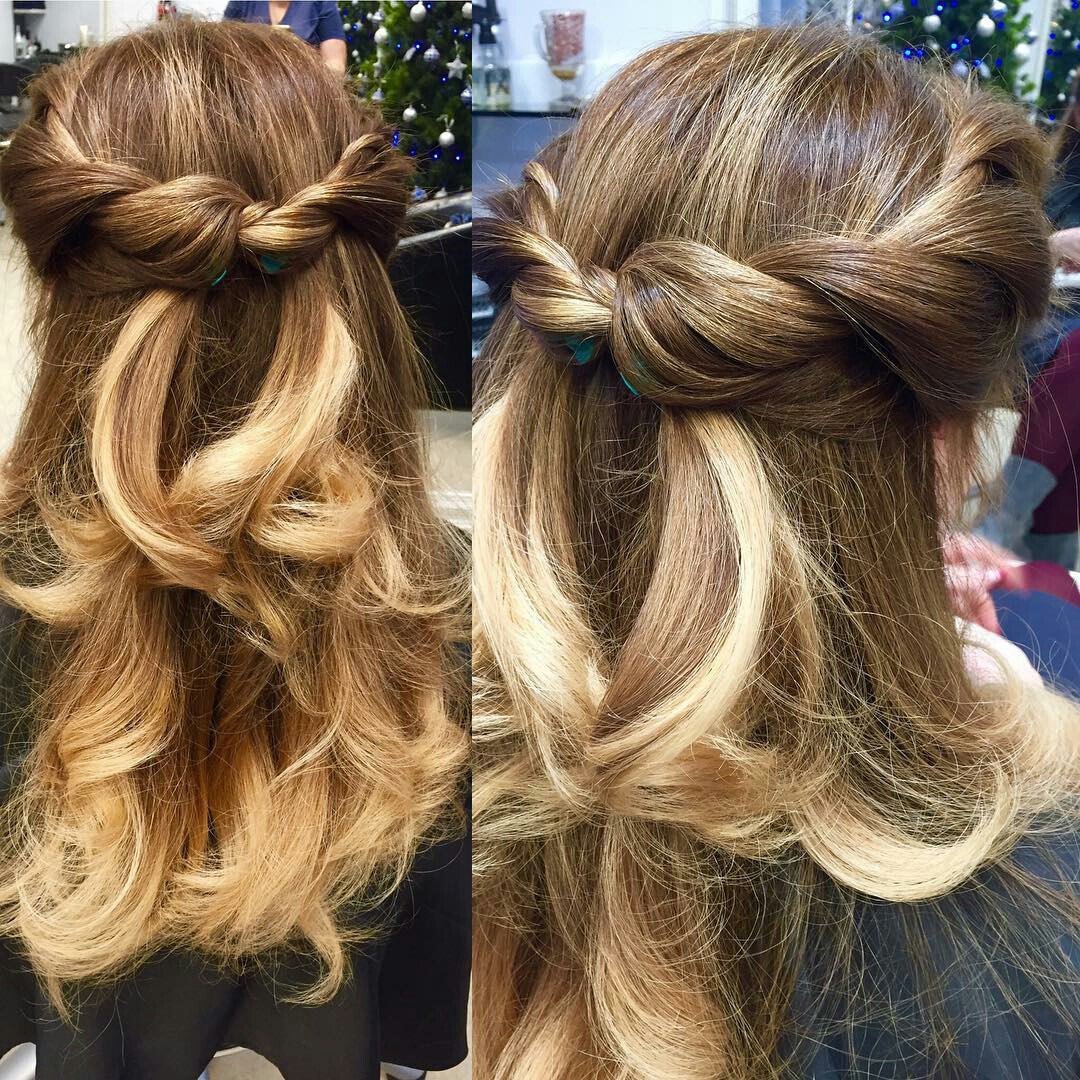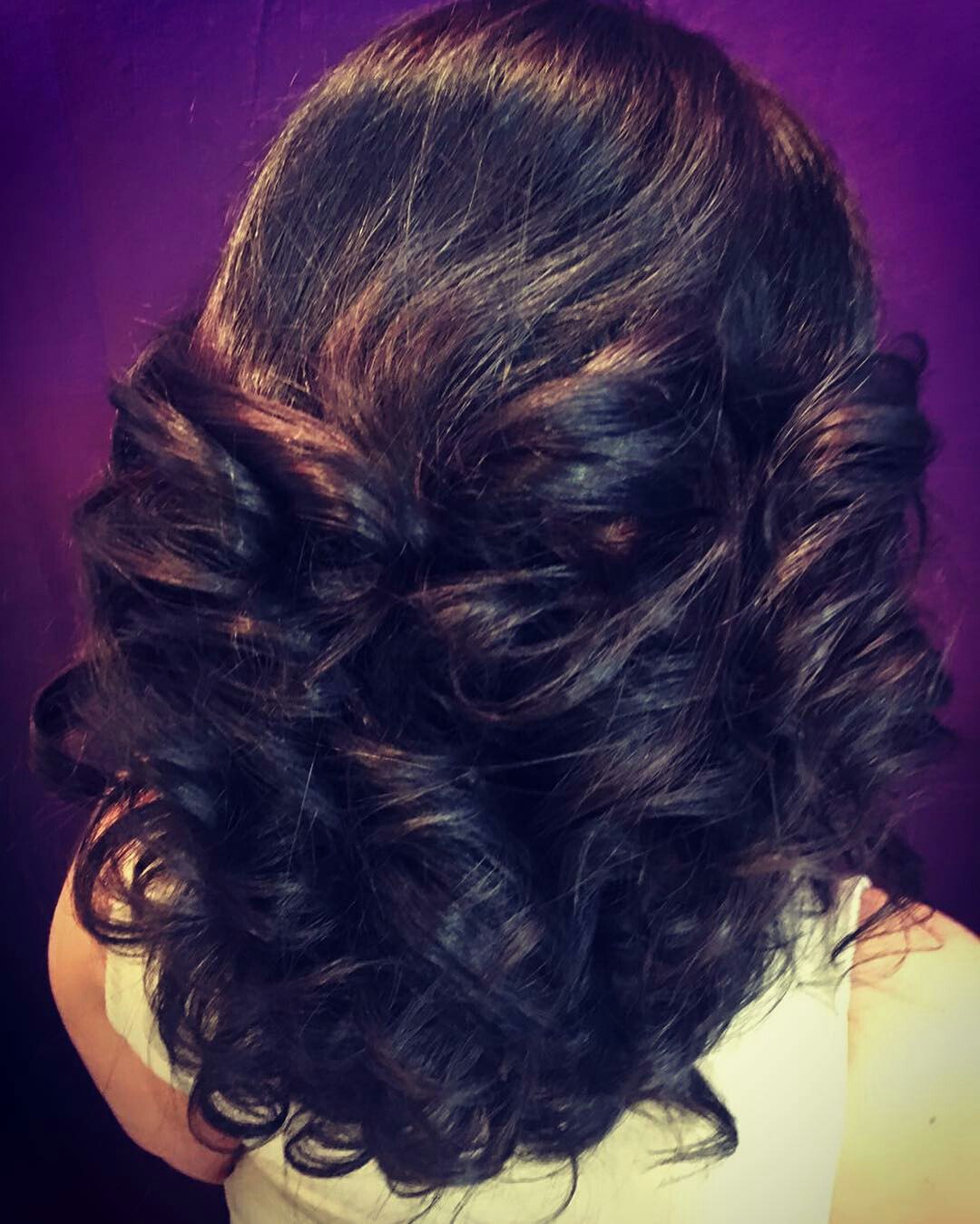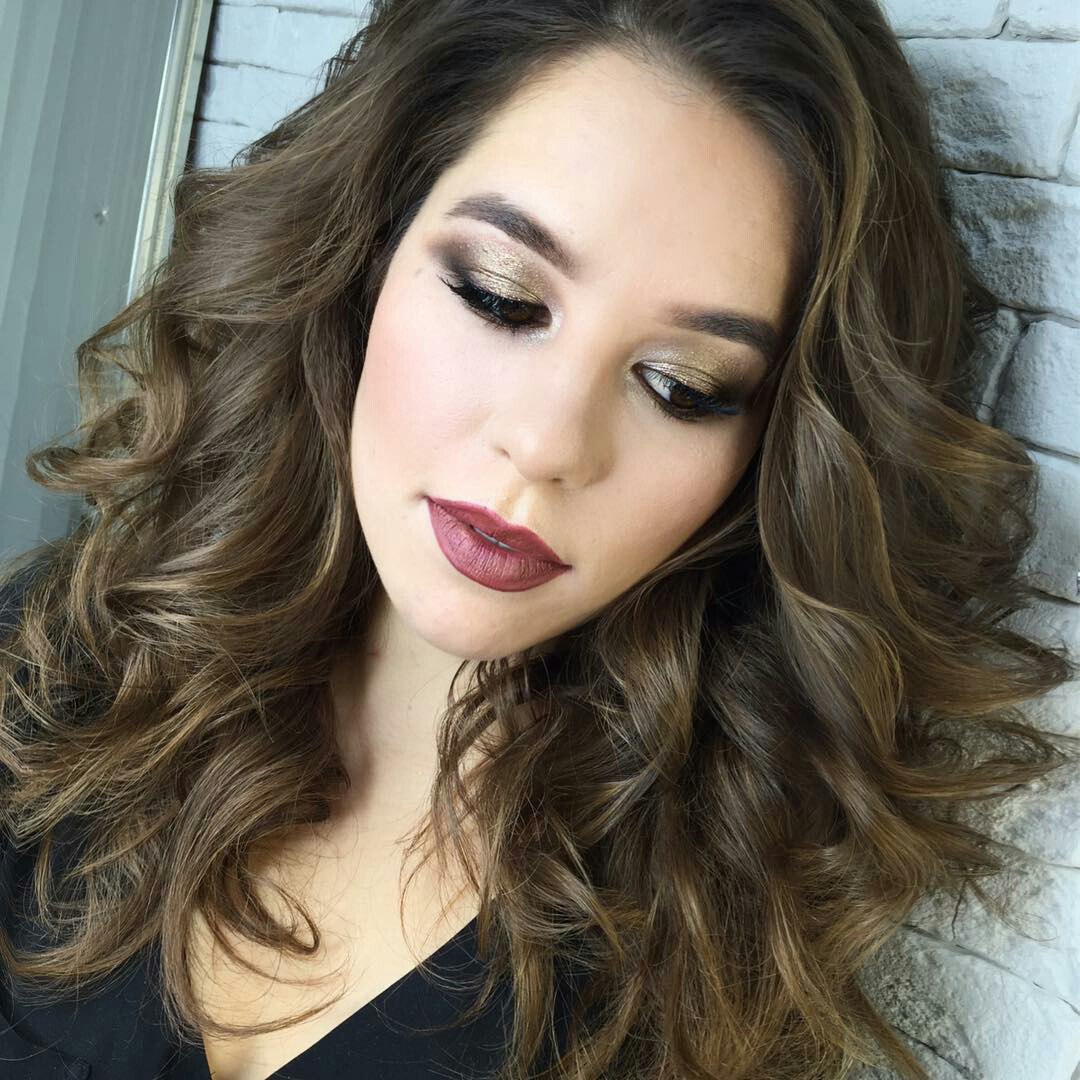 How to Curl Medium Hair With a Flat Iron?
Curling the hair with a straightening iron won't surprise anyone. This device allows to create no less spectacular curls for medium hair than a usual curling iron, and, more than that, the technology of curling is almost the same.
The only thing you should pay attention to during curling your hair is the fact that you must avoid undesirable creases. Fix the strands to make the line as smooth as possible.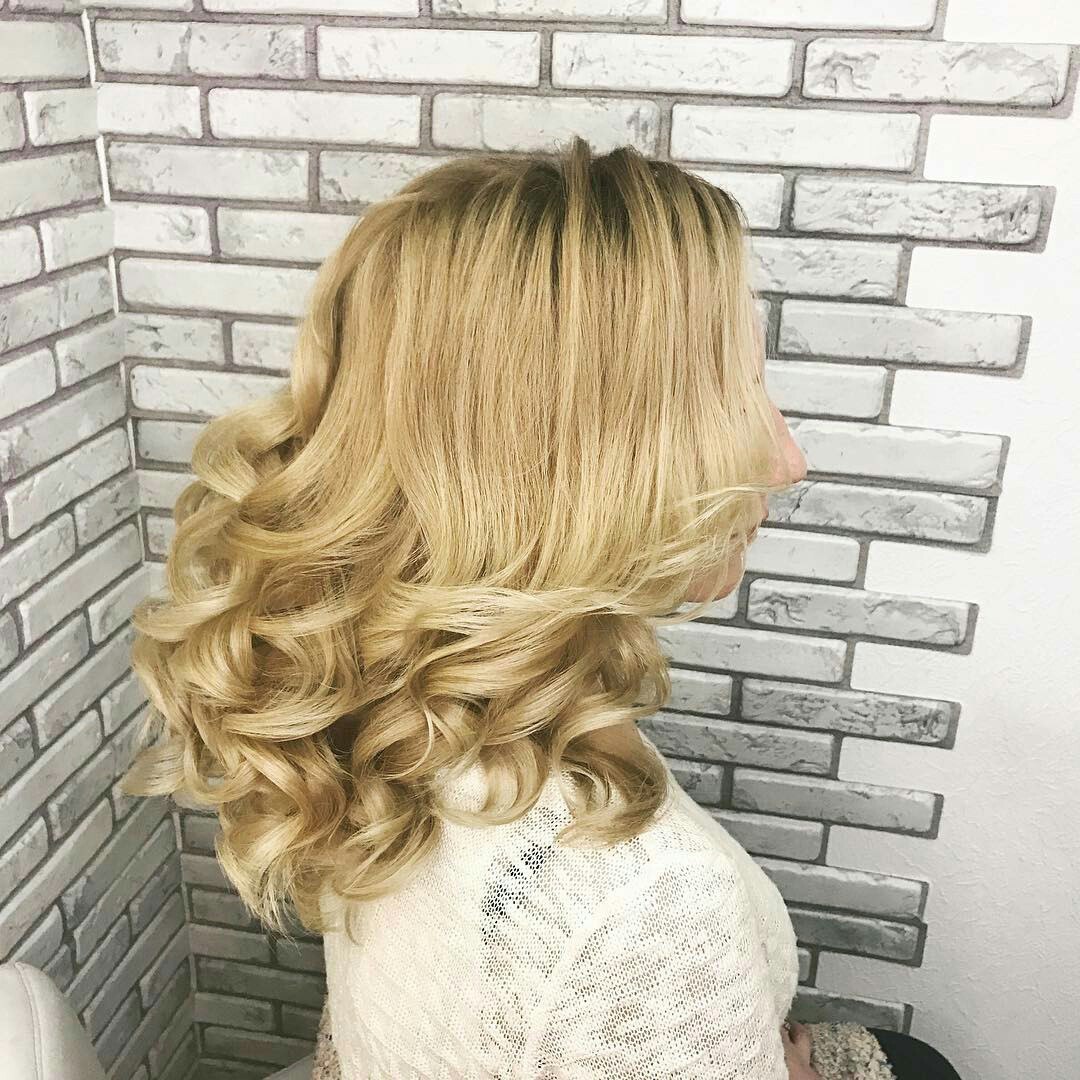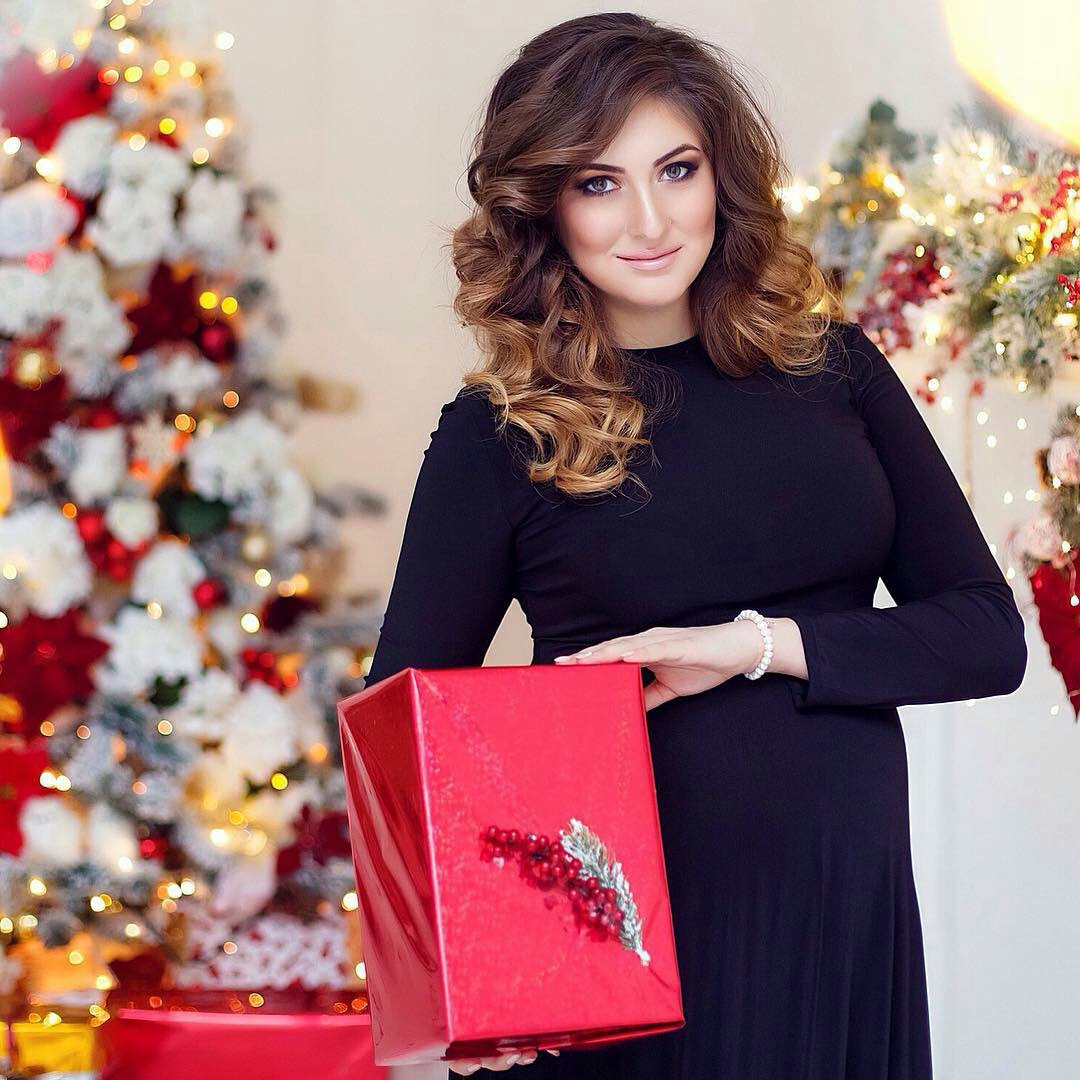 How to Curl Medium Length Hair With a Curling Iron?
Curling the hair with a curler is a classic and most obvious variant for loose curls medium hair. But despite the apparent simplicity, to do perfect hairstyle you need some experience and special skills.
Use a curling iron only when the hair is completely dry. Before curling, apply a protectant on your hair.
Before using curling, apply a little hair lacquer on the hair from the distance of 15-20 cm and a comb it spread the strands over the entire length. Under the influence of the hot temperature it melts and give the curling styles for medium hair extra shine.
Divide the hair into strands, pin them up and start curling. Place the strands on the iron for 5 seconds for light soft curls and 10 seconds for elastic curls.
If you have healthy hair, follow the example of professional stylists and keep the strands on the curling iron as long as the temperature allows you to touch the hair.
Remove curling strands from the iron and let it cool down; if to comb the hot strands, they'll lose their shape.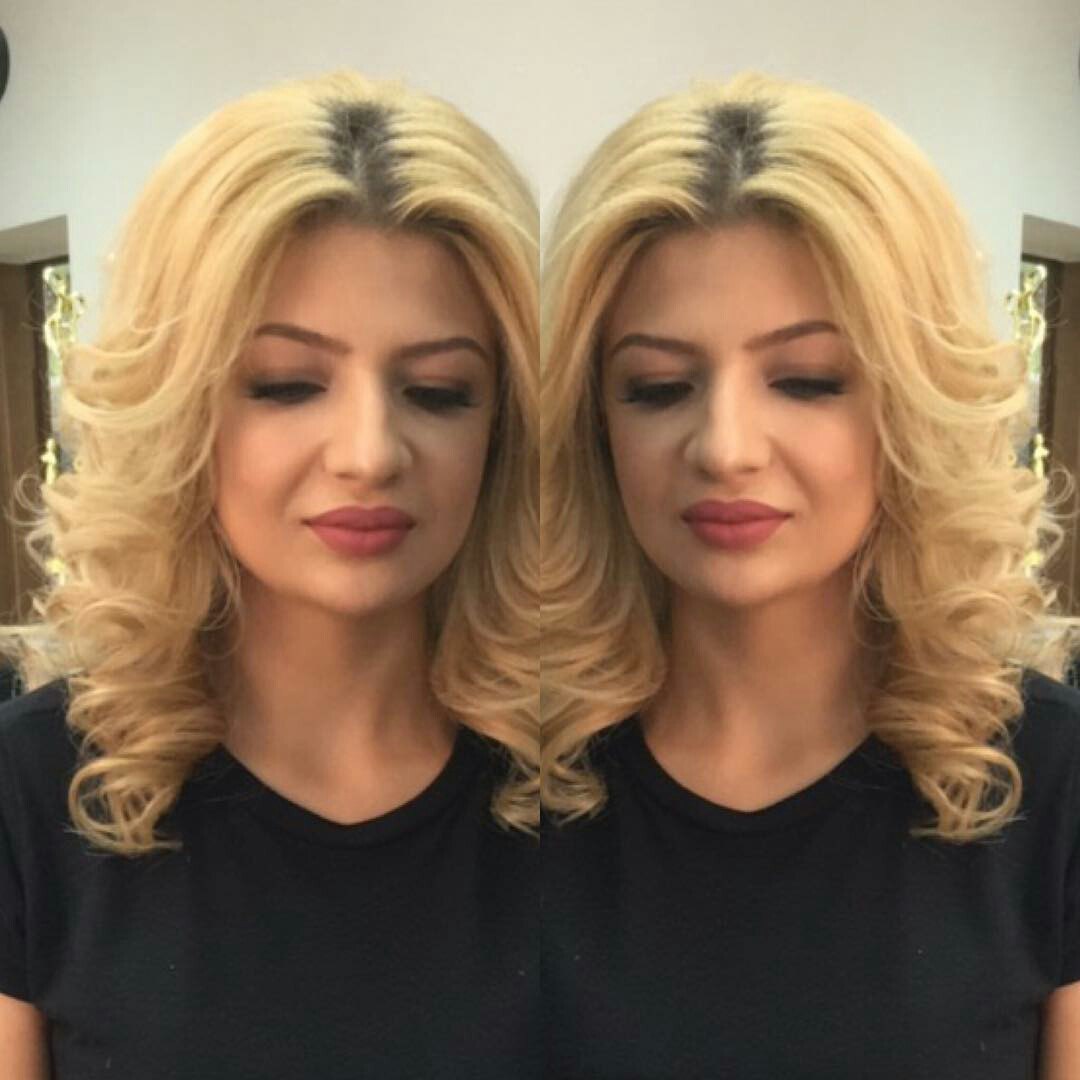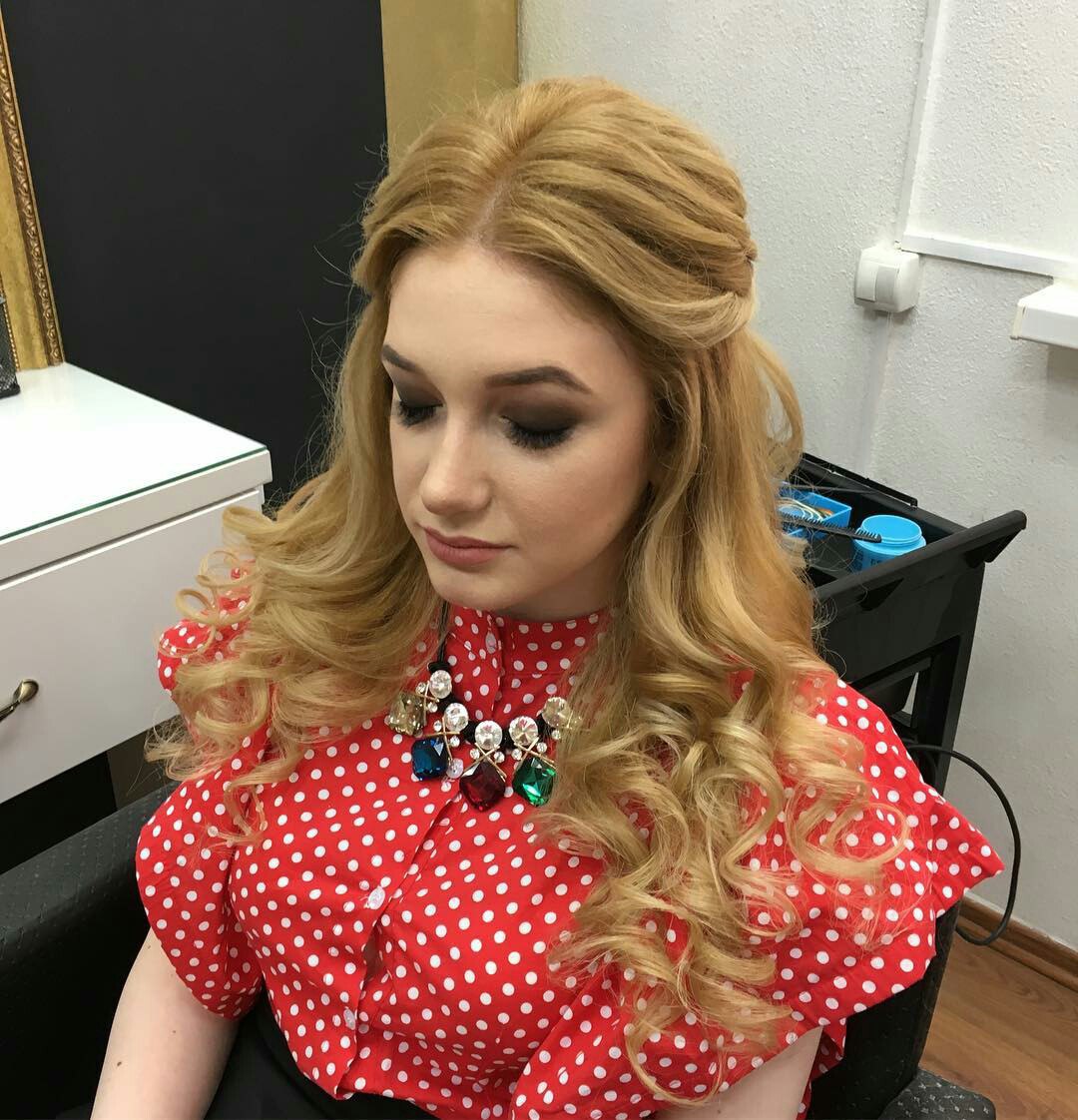 How to Curl Medium Length Hair With a Wand
In recent years wavers have really lost their popularity, but they are still effective tools for curling the hair. Heated wavers will let get beautiful curls for medium hair in 10-15 minutes:
Comb your hair and apply modeling product on them.
Carefully screw the strands on wavers and wait for 10-15 minutes.
You can comb the hair comb with a small-toothed comb (you'll get soft "Hollywood" curls) or simply touch the hair with your fingers (you'll get more expressive curls for medium hair).
If you don't have wavers, you can always find an alternative to them. For spectacular soft curls hairstyles for medium hair you need a comb, water and strips of any available fabric:
Slightly wet those parts of the strands that you want to curl with a spray.
Curl each individual strand on a piece of fabric to the desired length.
After all the strands are curled and fastened, go to bed.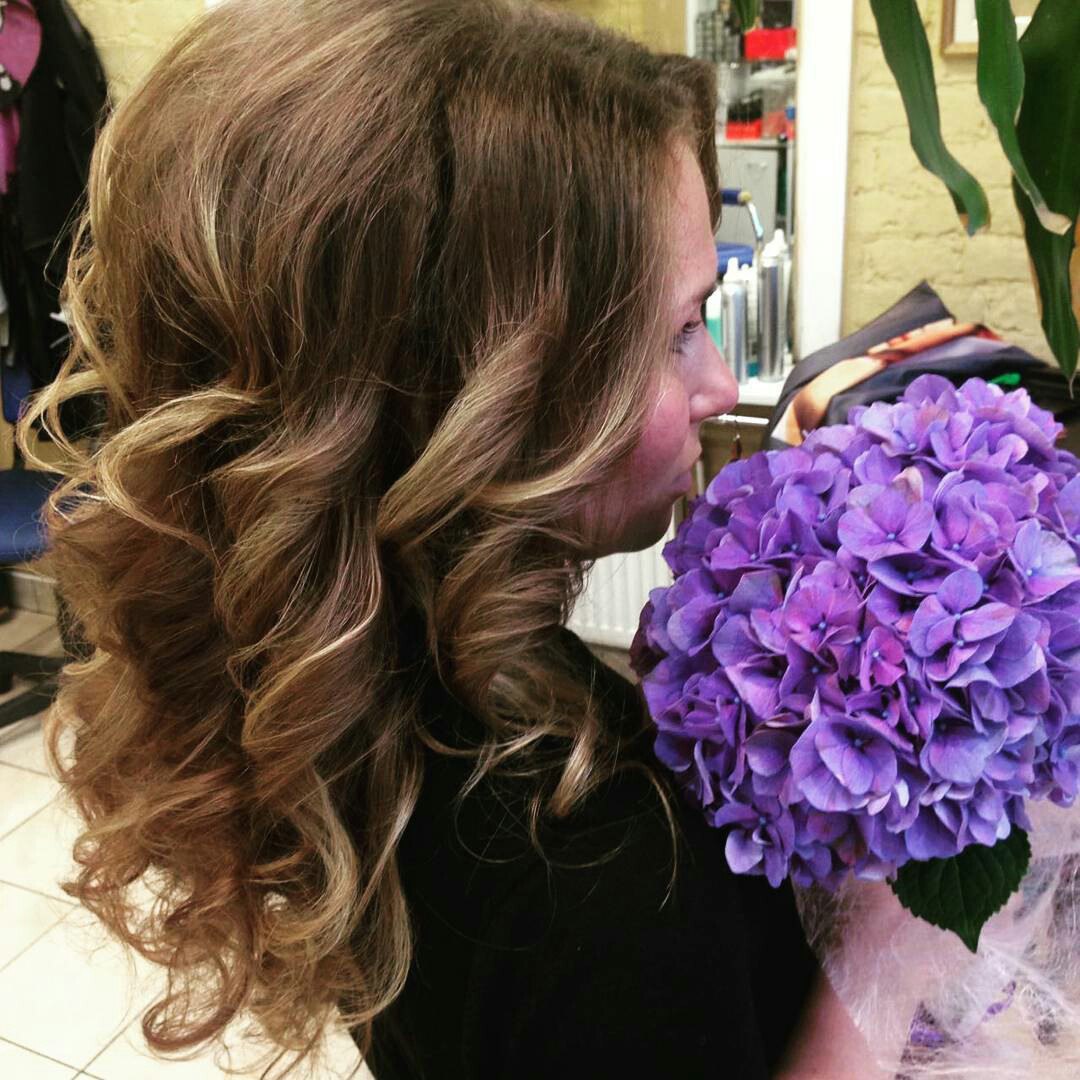 Tips for Curling Medium Length Hair
It's important to decide what effect you want to achieve before starting doing hairstyle.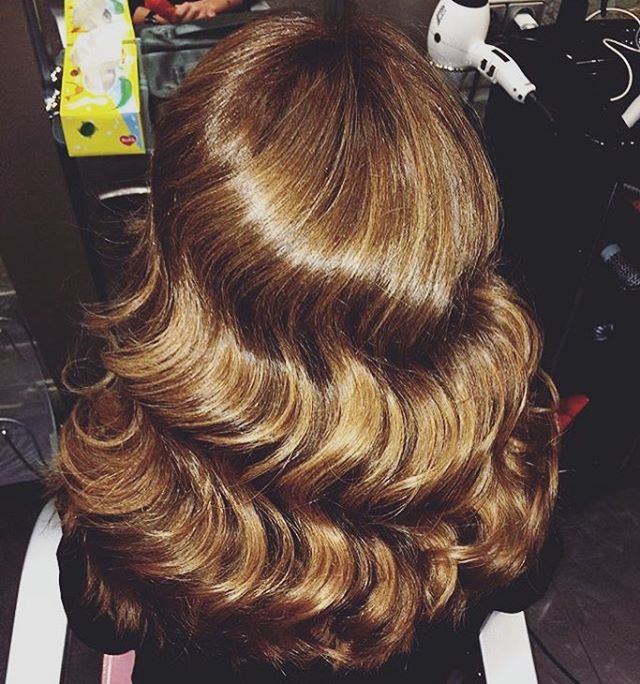 Soft Curls for Medium Hair
This is a favorite hairstyle of Hollywood stars, but, despite this, all the girls can do this hairstyle. You need a medium curling iron, hair lacquer and a small-toothed comb. Just curl the strands, let them cool and then comb them and fix with lacquer. This hairstyle can live for a couple of days without losing its form.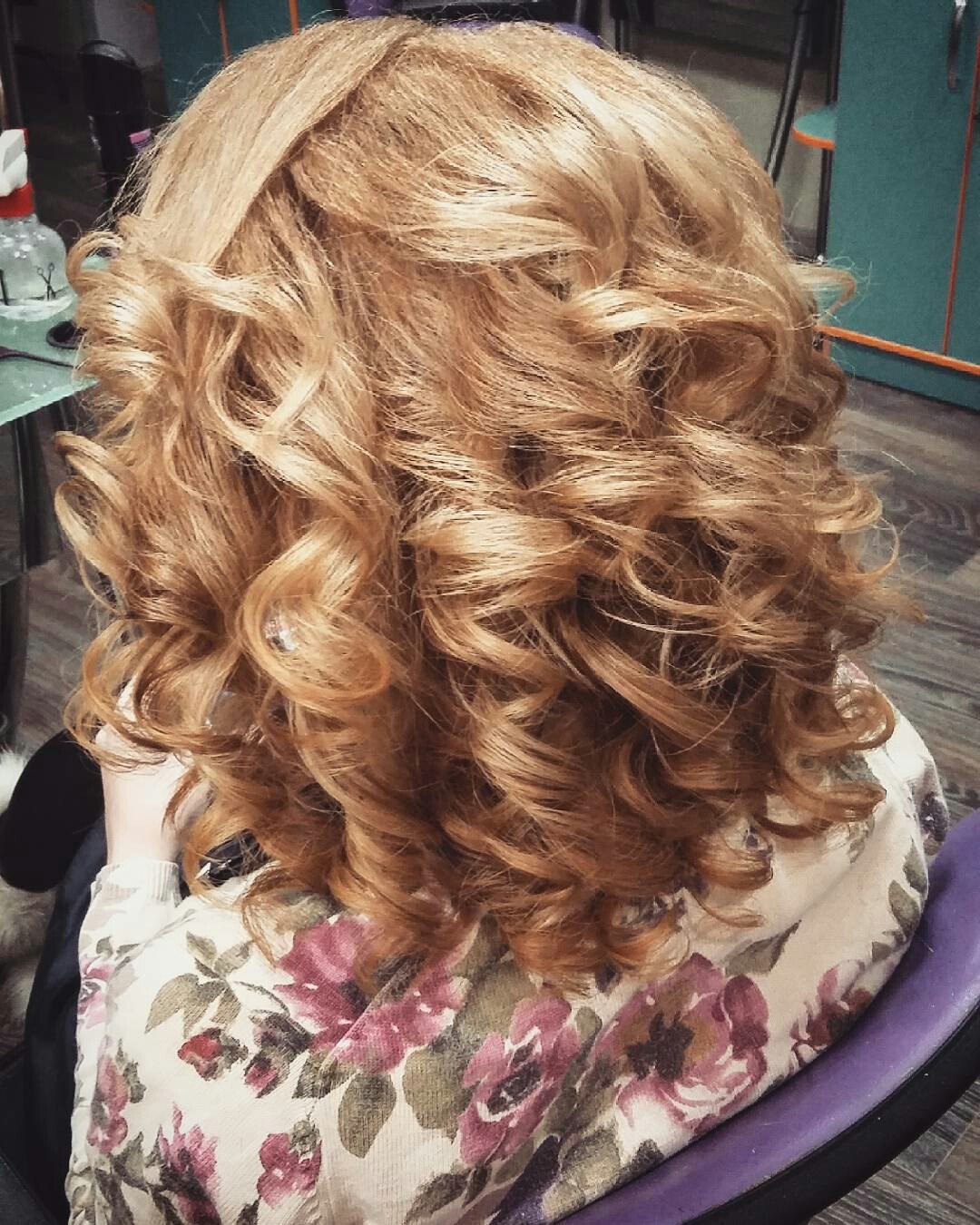 Large Non-Volume Curls
To do them use irons, large curlers and wavy curls for medium hair.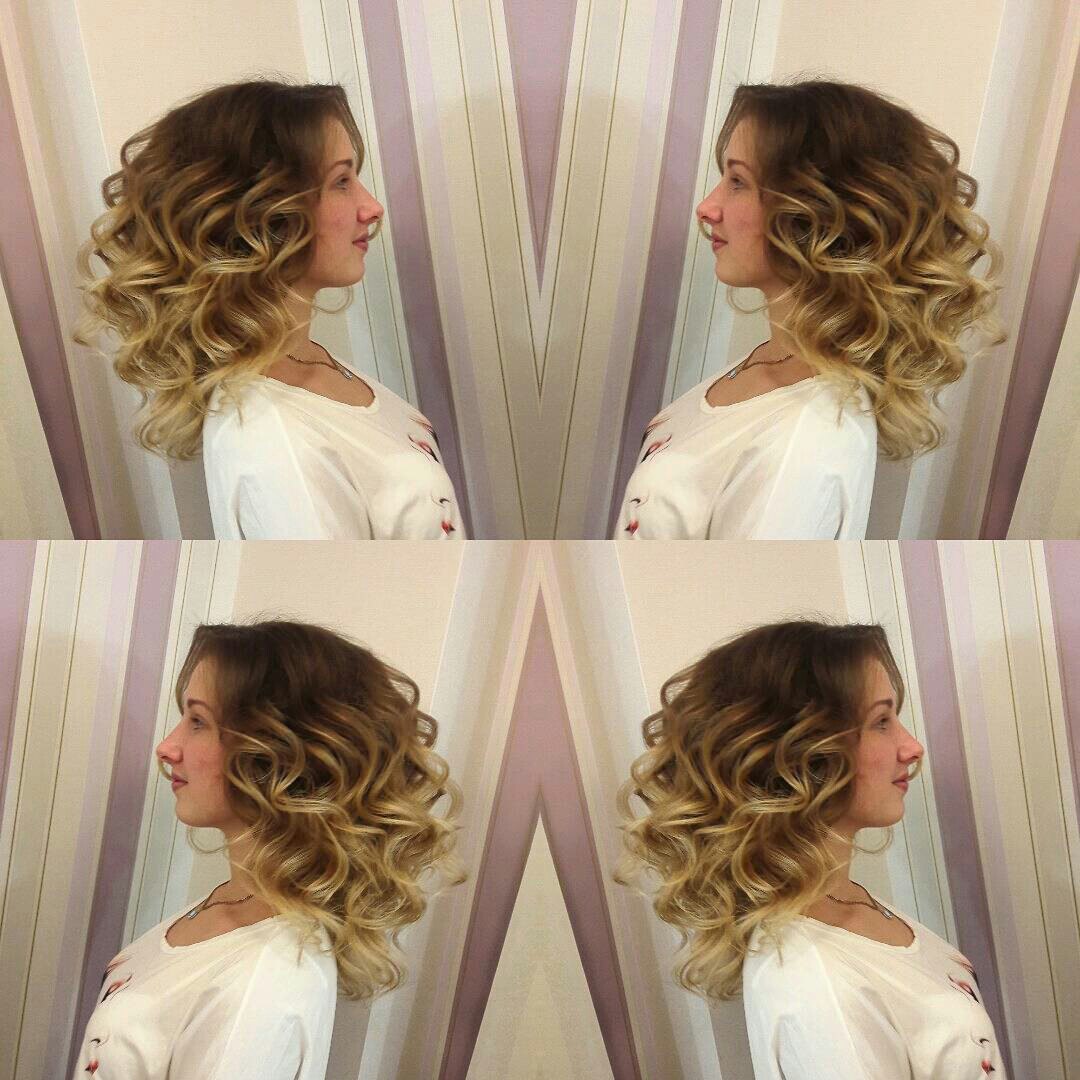 Big Curls for Medium Hair
Large lush curls are associated with glamor and elegance. But in fact, it's really easy to do this hairstyle. One of the classic variant is a hair setting in the style of Marilyn Monroe.
For ladies with medium hair such hairstyle is an affordable luxury. Lift the "cap" of hair and spin remaining strands up, then backcomb the hair to create the volume and make the hair trapezoidal. Then let the strands down and curl them with a large curling iron. Place these curls on the backcombing in a way you like and fix them with hair lacquer.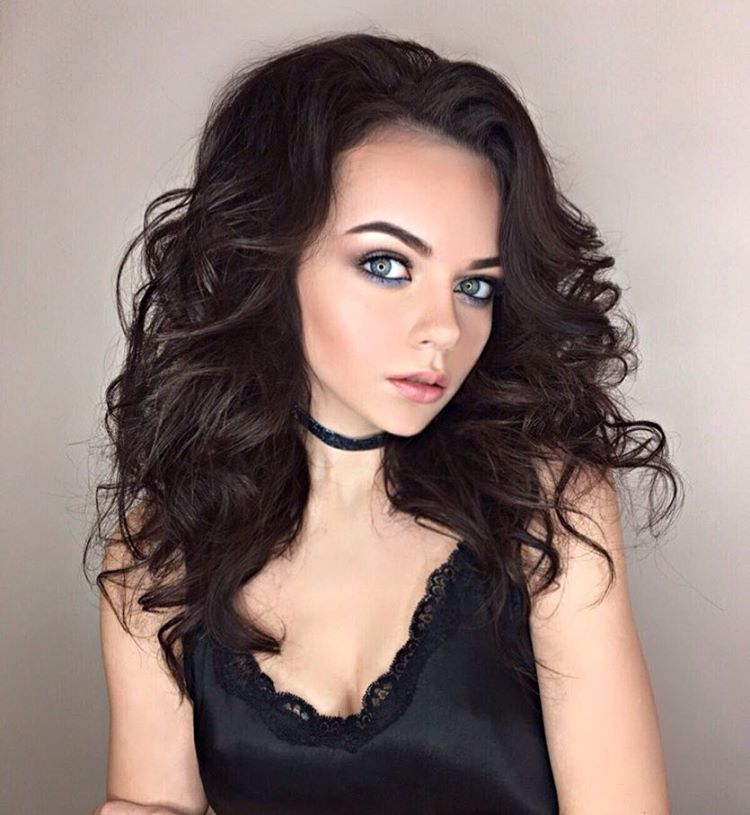 Small Curls
Use a small curling iron, small wavers or textile wavers. You can get interesting textured curls using a way that you know from your childhood: cornrow the strands for the night or for several hours.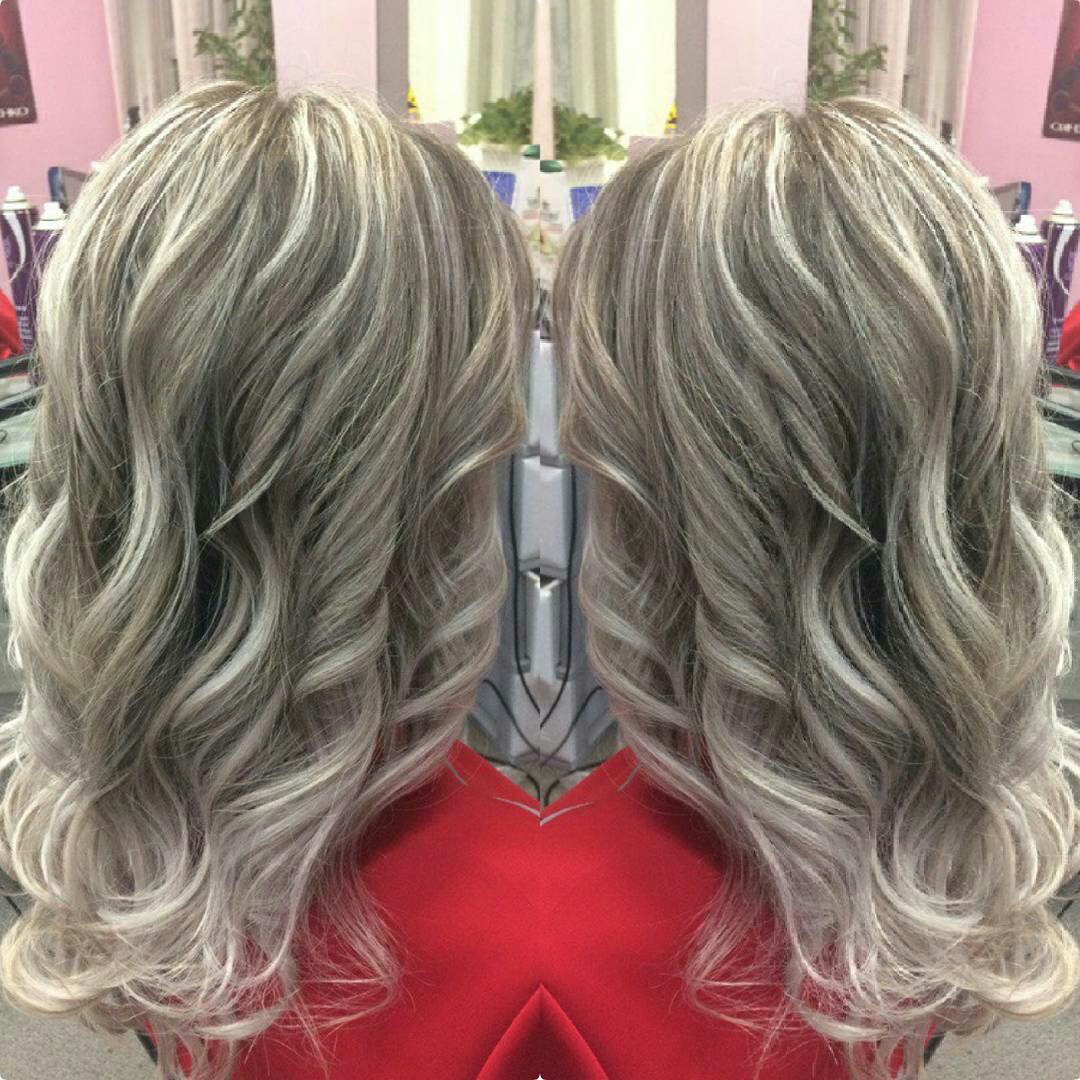 Curls With Wet Effect
It's another interesting variant that looks great in summer: curls with a wet effect. But today, a wet effect combined with very soft waves instead of small curls is trendy. The technology of doing such hairstyle is notable for only one nuance: the use of special hair gel. The size of curls and the silhouette of the hairstyle can be different.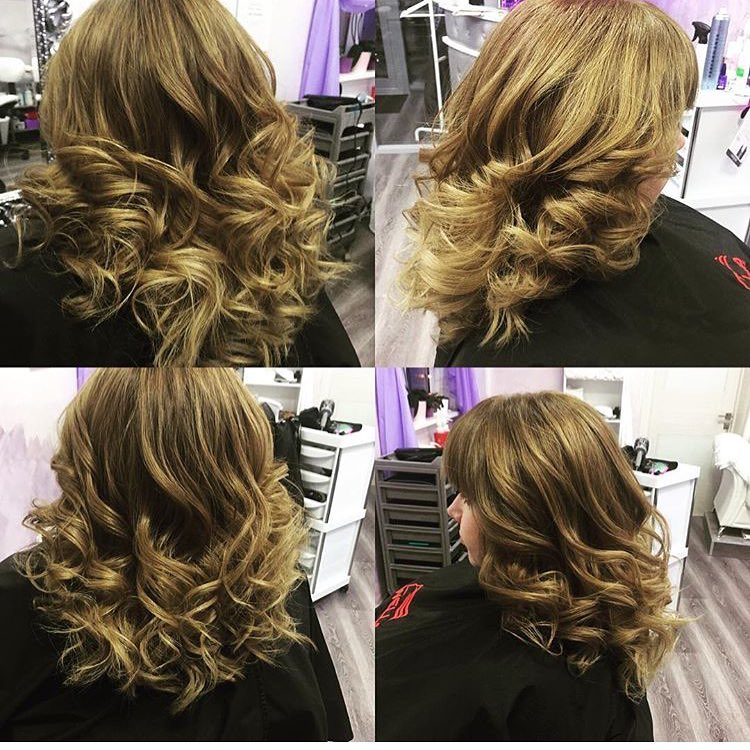 How to Curl Medium Hair Beautifully: Video Guide
After watching masterclass by a professional hair stylist you will be able to do the perfect styling with a curling iron for a few minutes.
Despite the fact that wavers are well-known by all the girls from childhood, it's not easy to use them. A short video will help you understand how to use them and do fashionable hairstyle with curls.
As you can see, trendy hairstyles with curls for medium hair can be done in a dozen of different ways. Do not be afraid of trying new images and experimenting.
Photo from Instagram.com