Modern trendsetters have provided an opportunity for modern women not to limit themselves and to use a rich palette of colors and shades wearing their blue dress. The blue color, or the sky blue color as it is often called now, looks the most advantageous in any composition. It gives the image freshness and elegance, expresses the romantic nature and the freedom of expression. So, this article is devoted to the question: with what to wear blue dresses?
In the article you will see photos (pictures) of the amazing sky blue shade, will learn tips how to select accessories for any occasion. Such as weddings, cocktail parties, weekdays or graduation parties, as well as you will learn secrets of makeup for such dress.
This year the sky blue color is without limit in its usage: it perfectly suits blondes, redheads, brunettes and brown-haired ladies. The mini dress of this color is associated with the youth, so young girls often choose such plus size navy blue dress.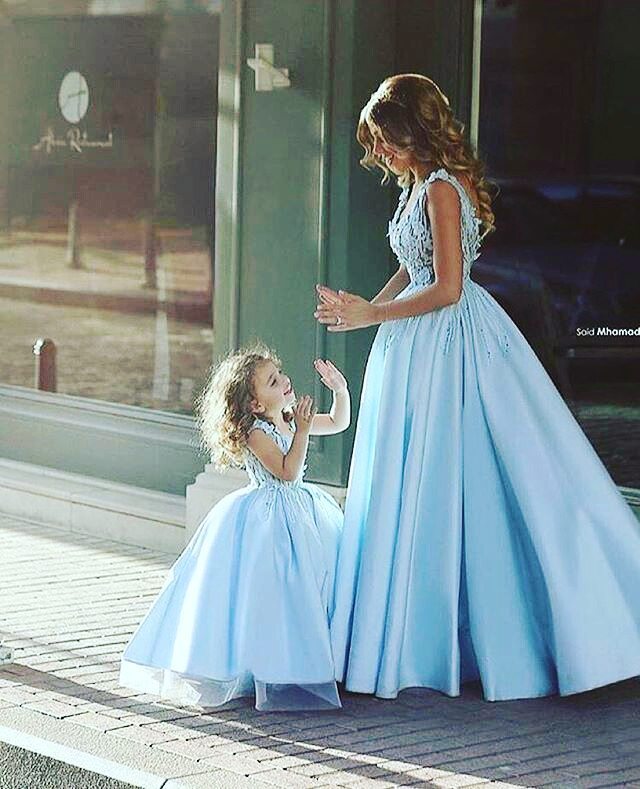 The blue floor-length dress can be wedding, evening, daily, etc. By the way, in this perspective there is no age limit. Fashion designers aren't going to stop indulge fashionistas with new collections of clothes in bright sky blue shades (for example, trendy clothes of Missoni).

But when putting on such dress you must know with what to wear it (shoes, jewelry, etc.). We offer to look through thematic pictures and clarify important nuances.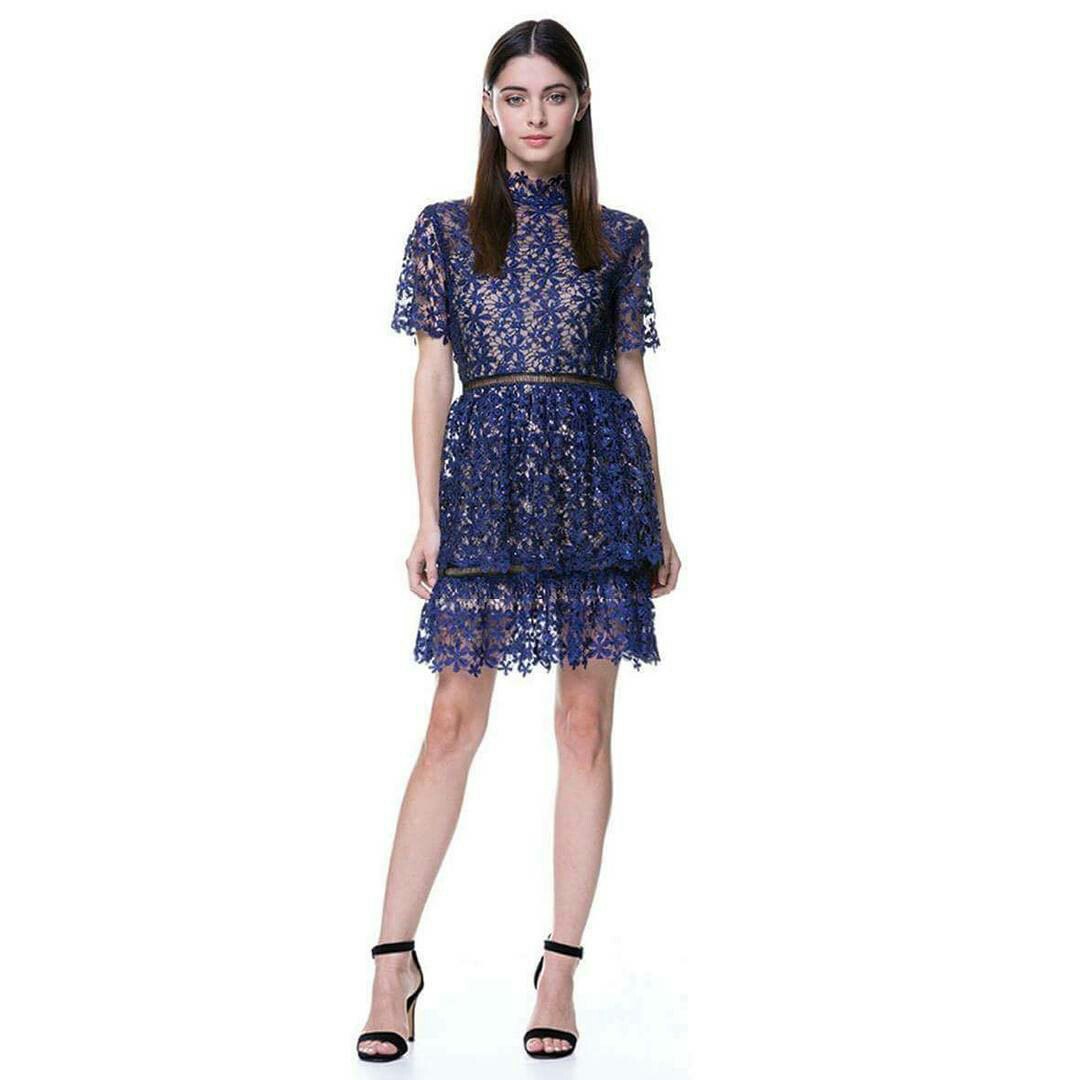 With What to Wear The Short Blue Dress
When you select accessories and shoes that can be combined with a piece of heaven, you should take into account the style, the texture of the fabric, the image that can be created for some occasion and, of course, the season. For example, for summer weekdays you can confine yourself to a modest choice of bijouterie of laconic shapes and colors: discreet earrings, a chain with a pendant or a thread with stones (preferably natural ones, for example, fine pearls). You can supplement the image with a bracelet. What color shoes you can wear with aqua blue dress? Shoes should be of quiet pastel shades. Gray, cream, pearl milk and silver colors will be suitable. The photos above present the most popular designs of this direction.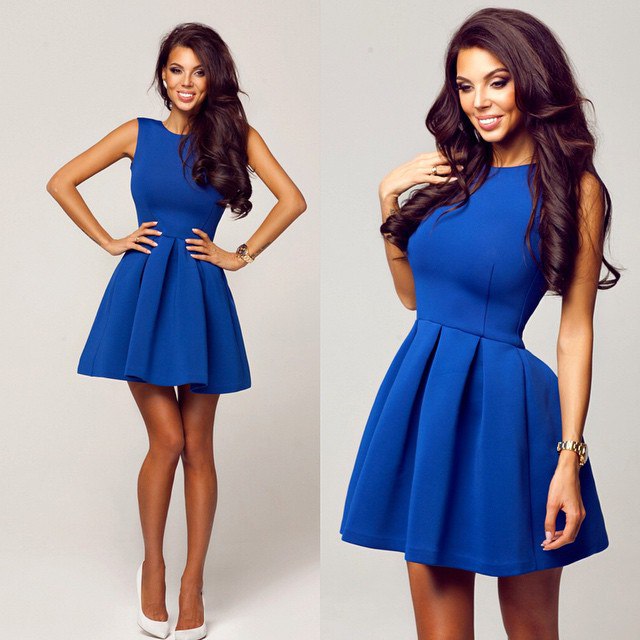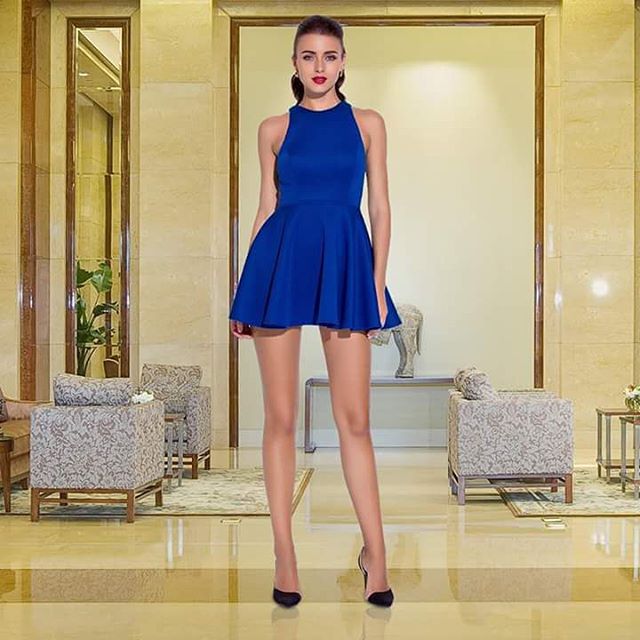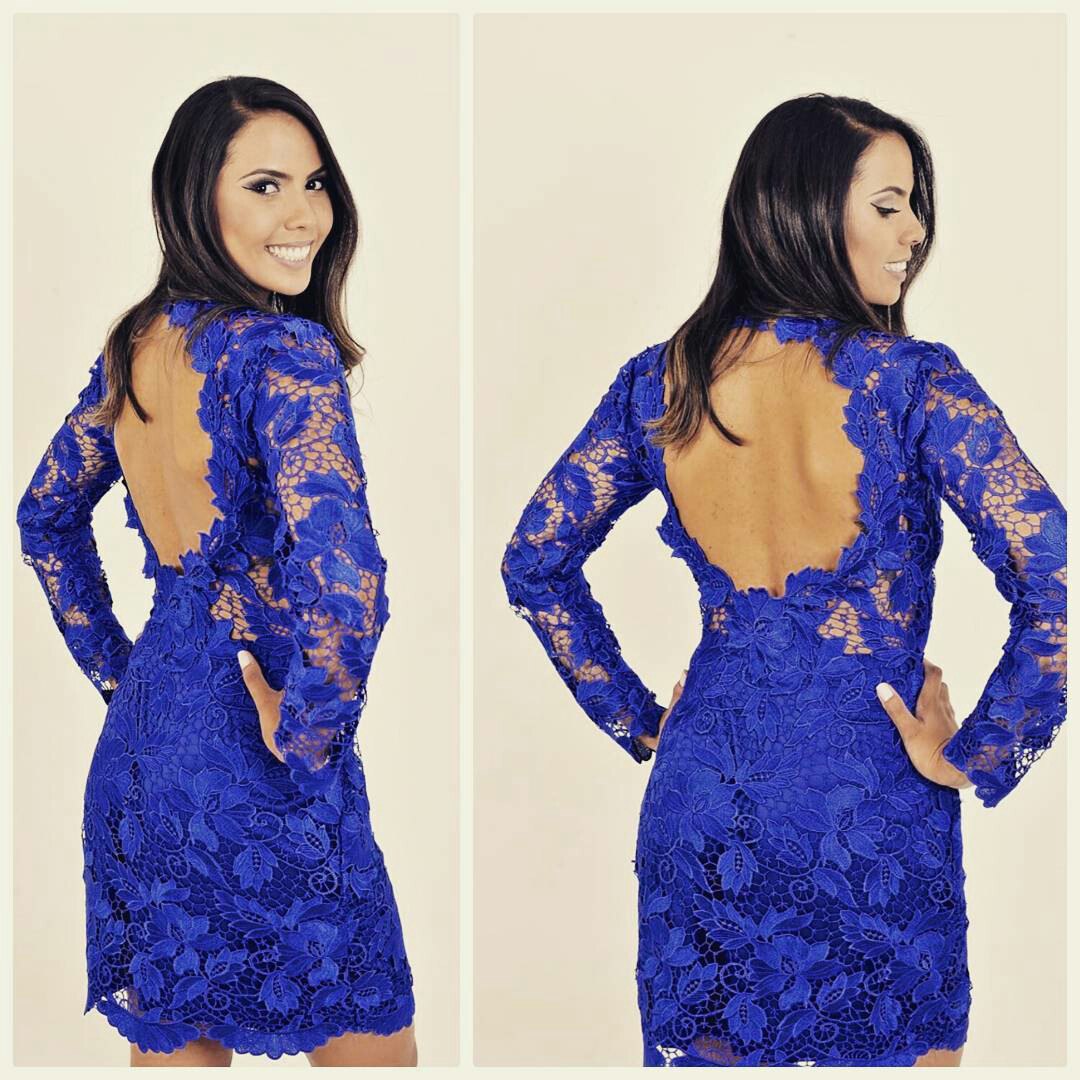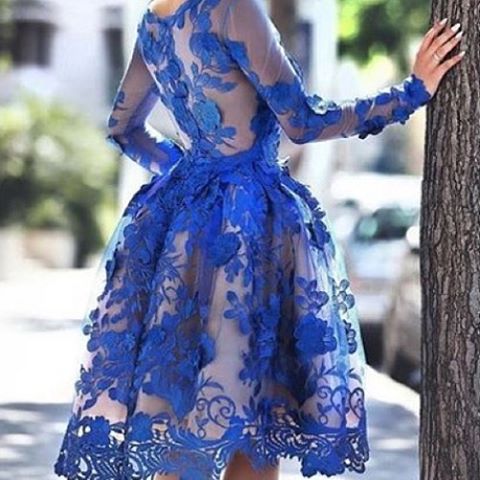 Royal Blue Designer Dresses: Long Solutions
The blue color is universal in its nature. Any accessories and shapes can match it. The blue maxi dress, of course, requires compliance with the certain rules, but modern fashion made changes to this episode. For example, not so long ago it has not been recommended to select hard accessories that don't match the color and the length. Such as: high platform, large bracelets, etc. Today, these rules are irretrievably erased even if you choose the blue polka dot dress, as now everything depends on personal preferences. The following photos illustrate the diversity of combined colors and shades.
However, more discreet and classical variants will make such dress more stylish and elegant. The most common of them are white or black accessories (it is necessary to select shoes, handbags, bijouterie). If you choose white accessories, it will make the image airy and gentle, and black accessories, on the contrary, make it serious even rigorous. As we have already mentioned, the choice of accessories and shoes with which to wear such dress should be based on the occasion. Photos below show beautiful combinations of colors and shades of sky blue.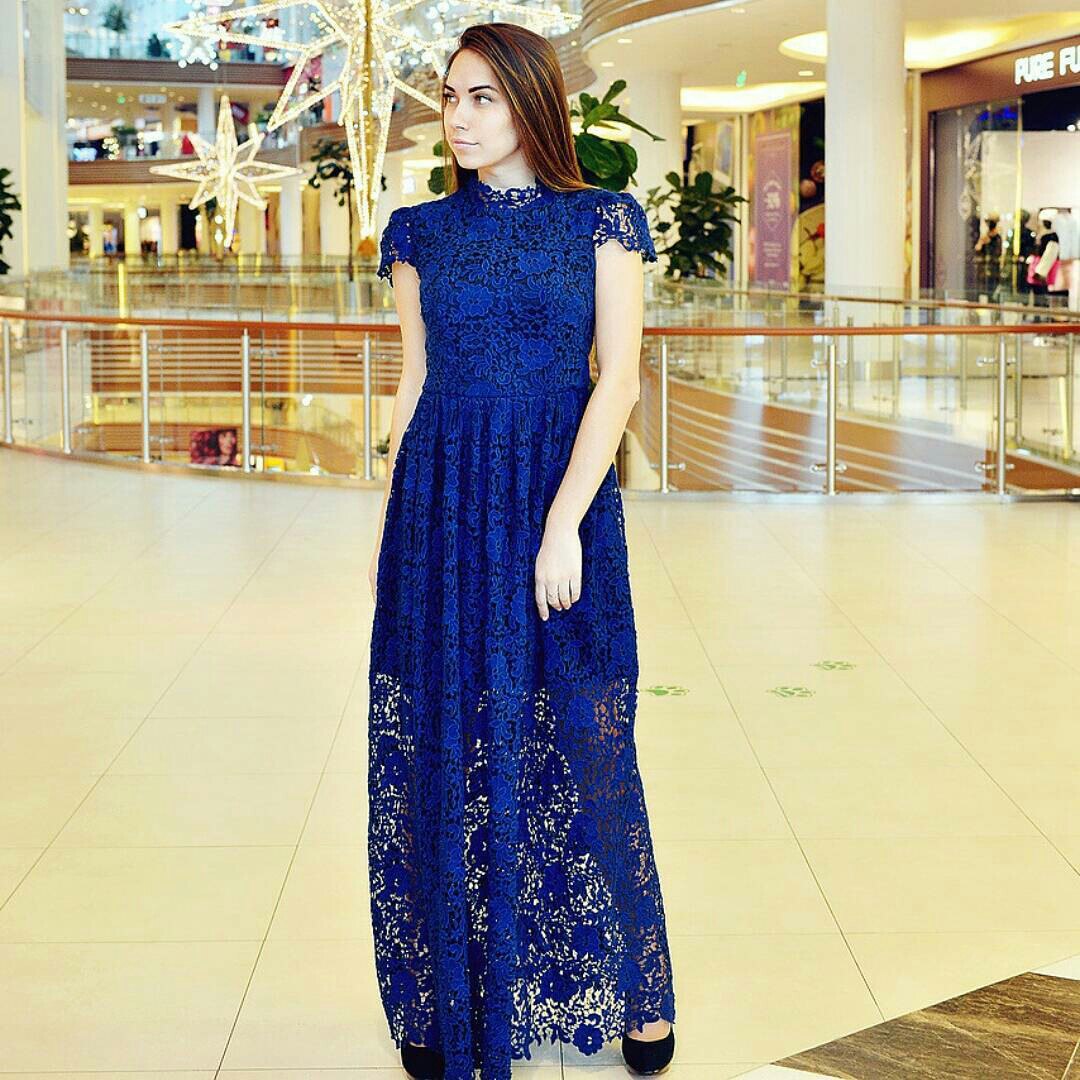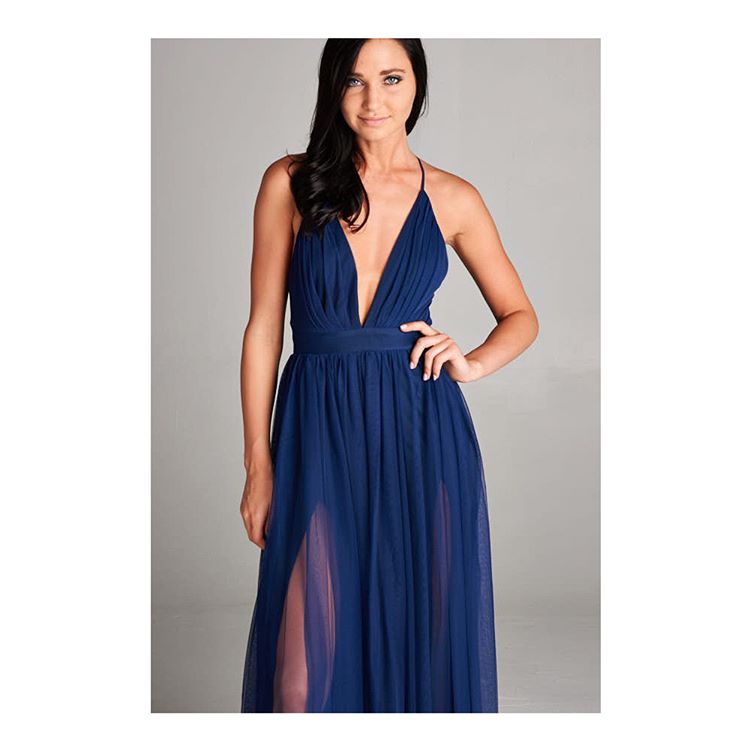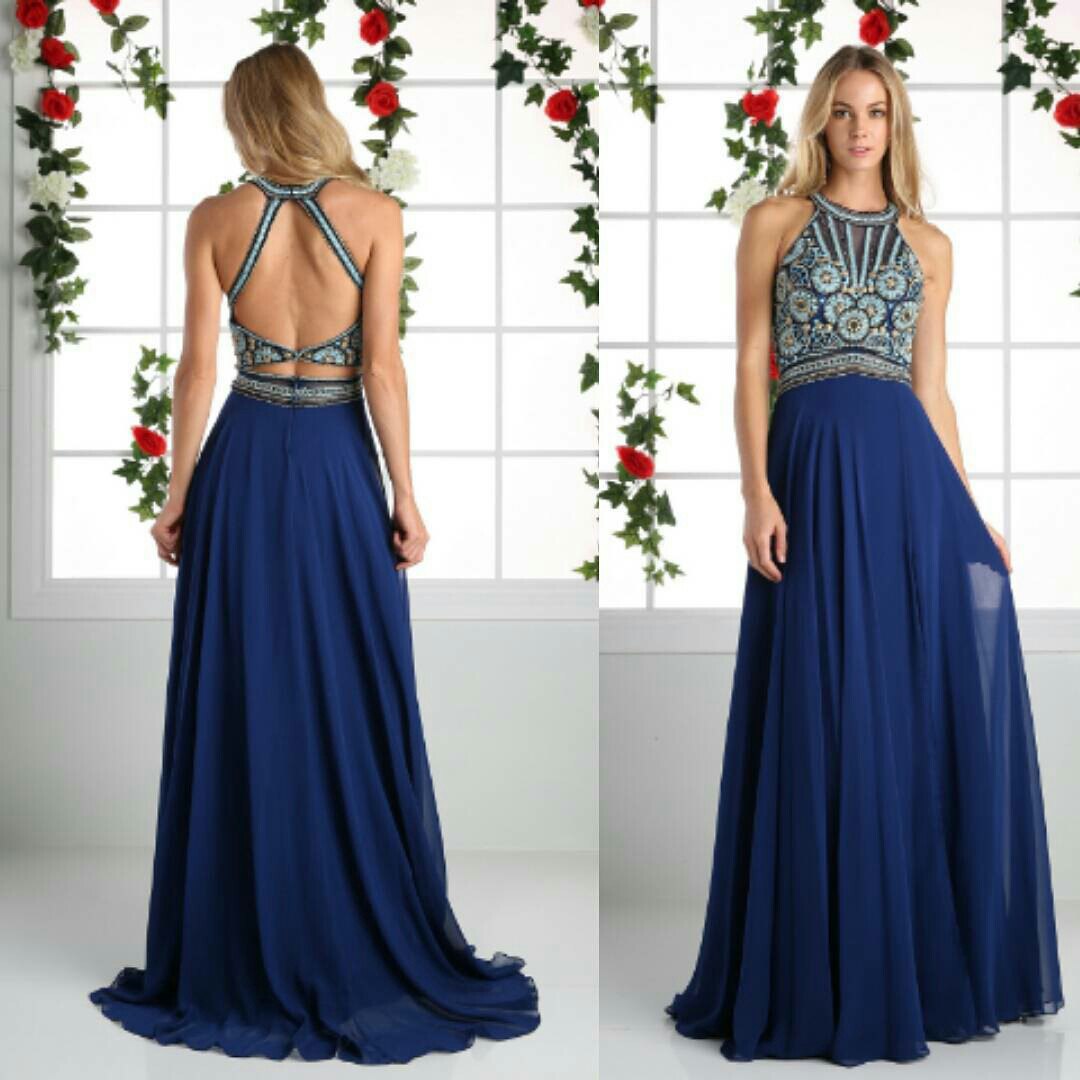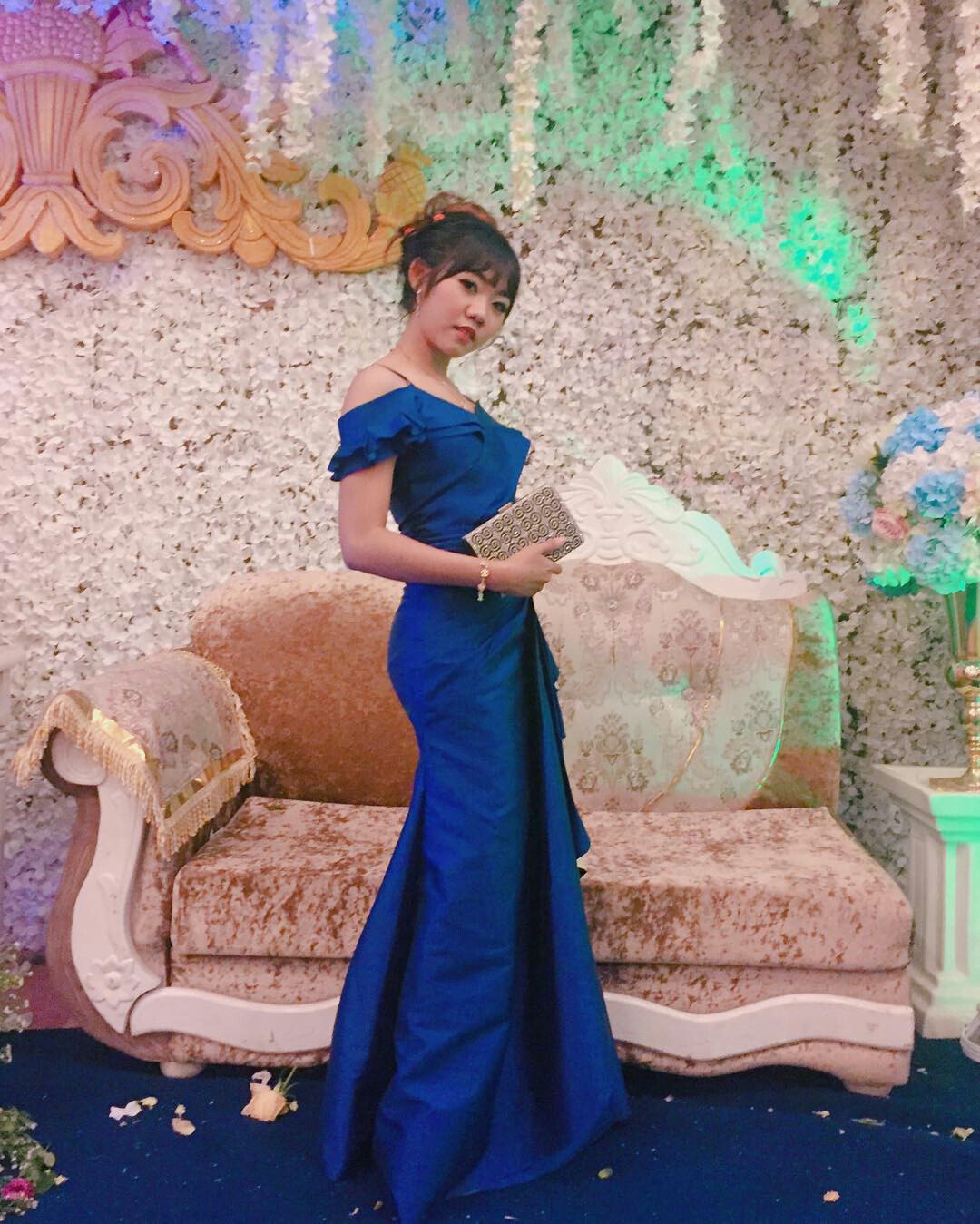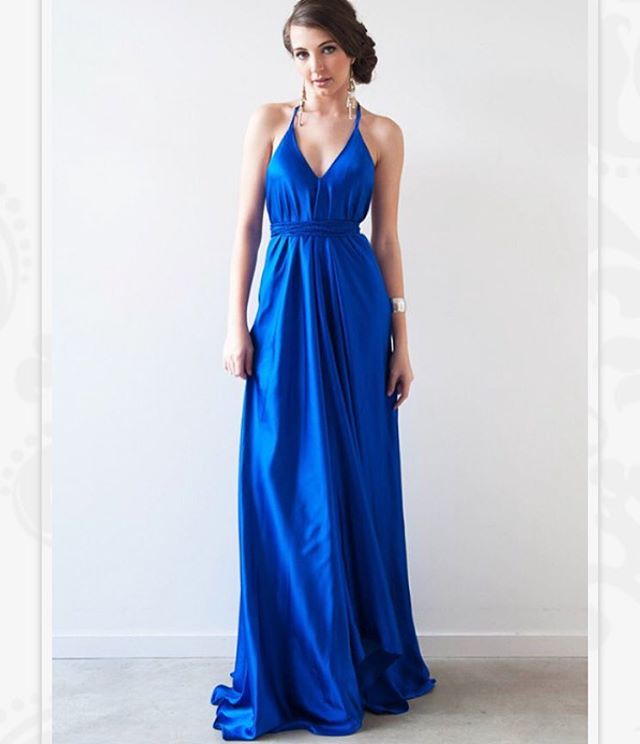 Beautiful Light Blue Gowns for Graduation Party
With what to wear the blue evening floor-length dress? In the case of graduation party of wedding a girl should choose as less accessories as possible. The dark blue dress for the graduation party is an ideal decoration itself, no matter if it is floor-length or short.
As for the blue cocktail dresses, shoes and handbag of the same color will match the dress. White accessories will add romance and fabulousness, for example, it can be a boa or a white light jacket, and in this case you should choose white shoes.
A bulky handbag will be discordant with the whole image so it will be more logical to choose a small clutch. This dress can also be used as the wedding one but the appropriate make-up is only required. Photos illustrate the elegance of evening dresses.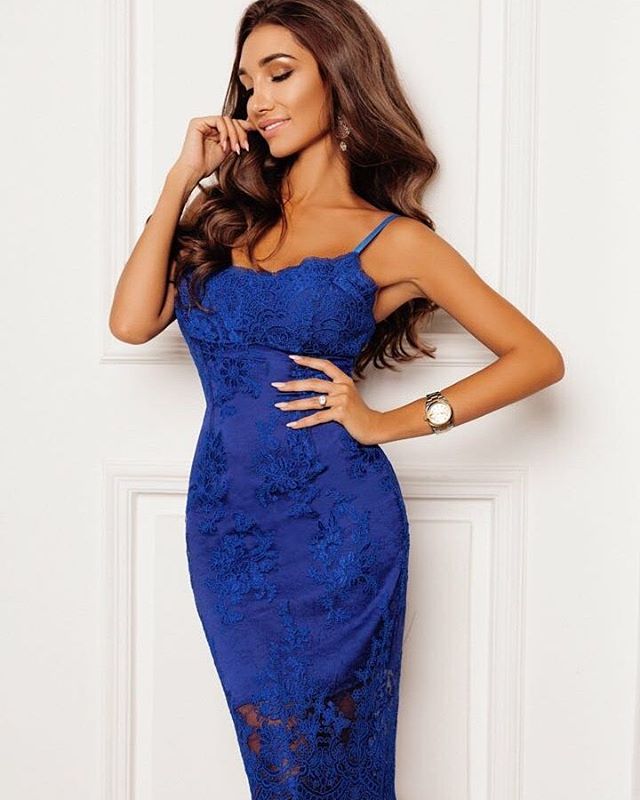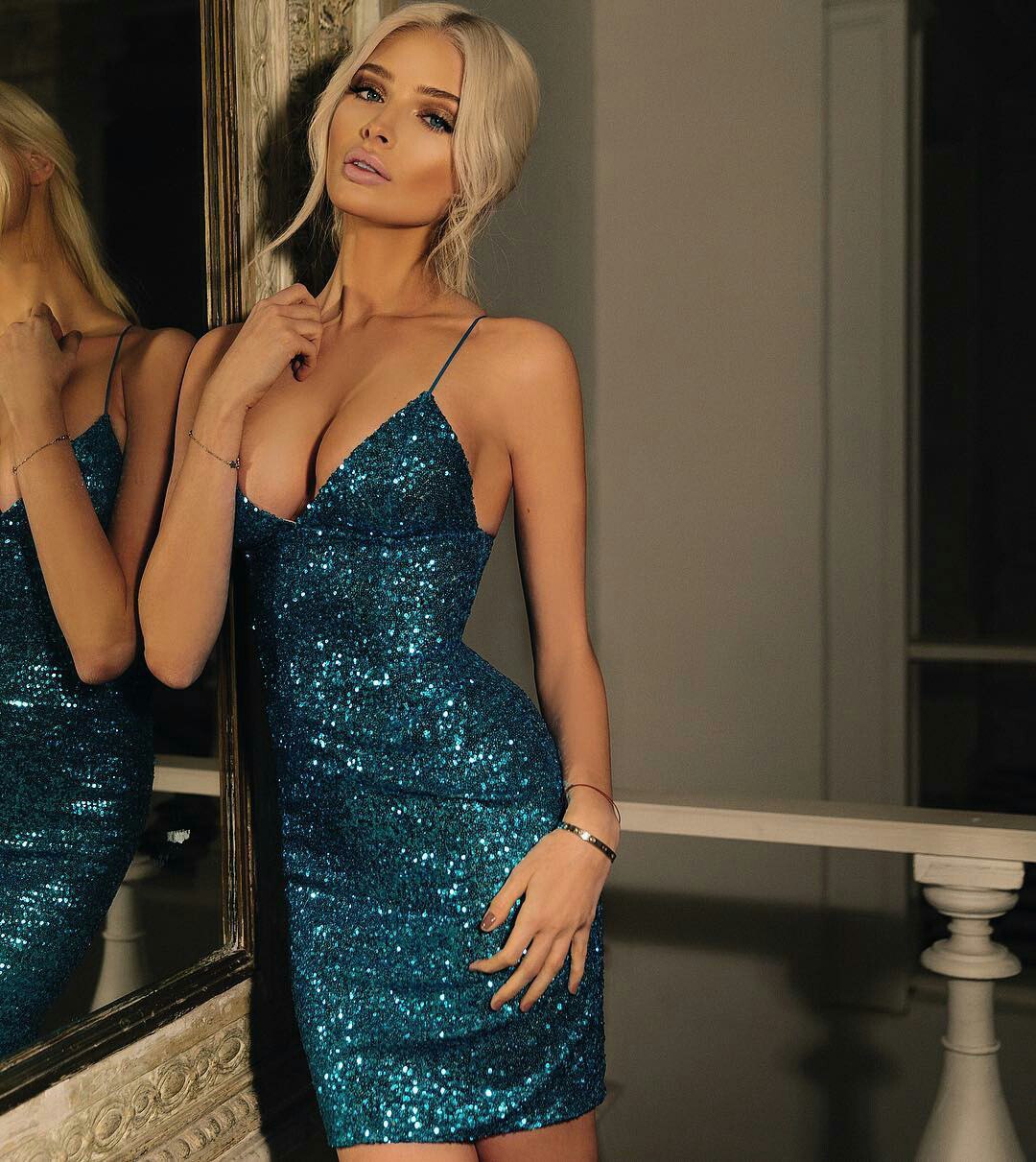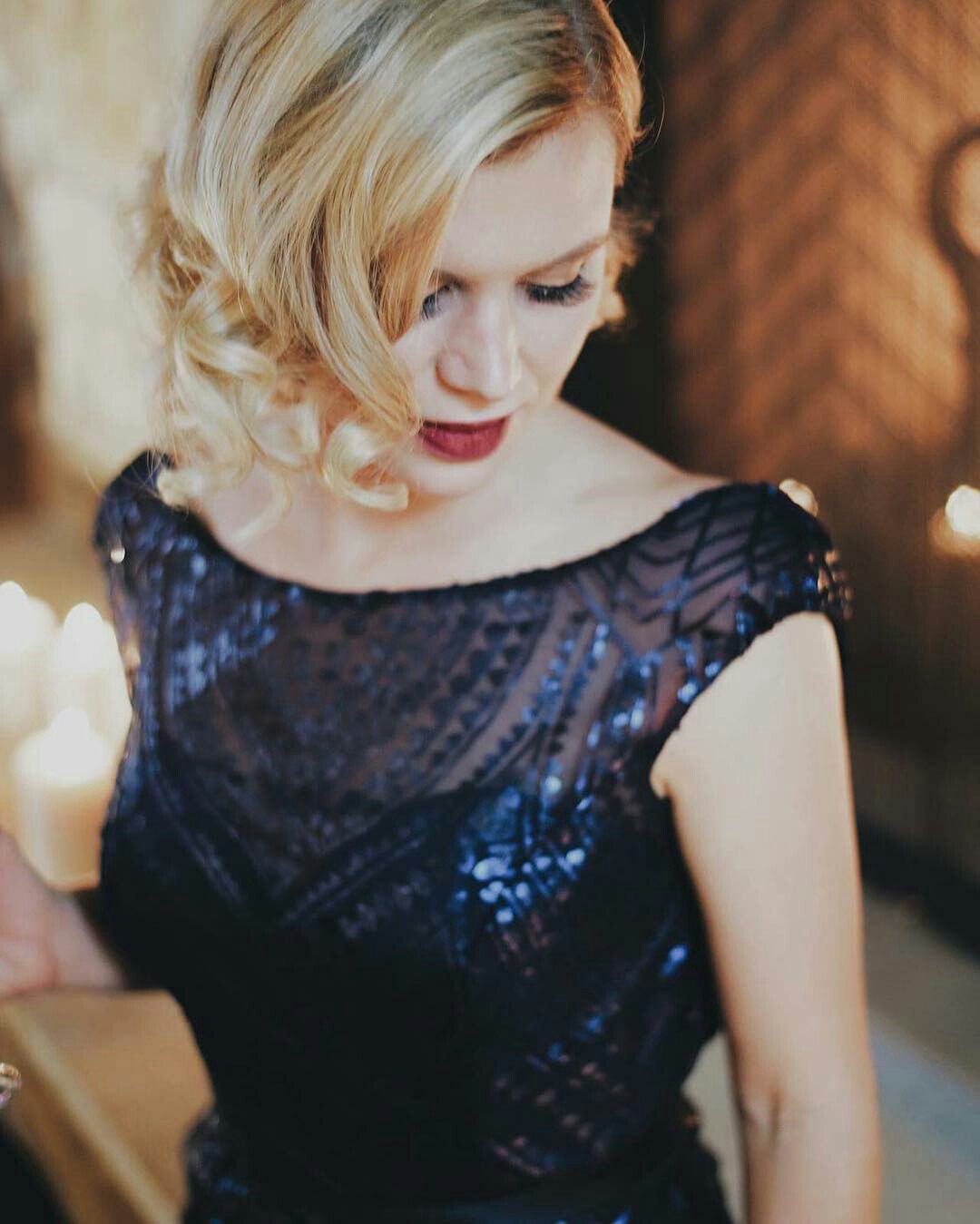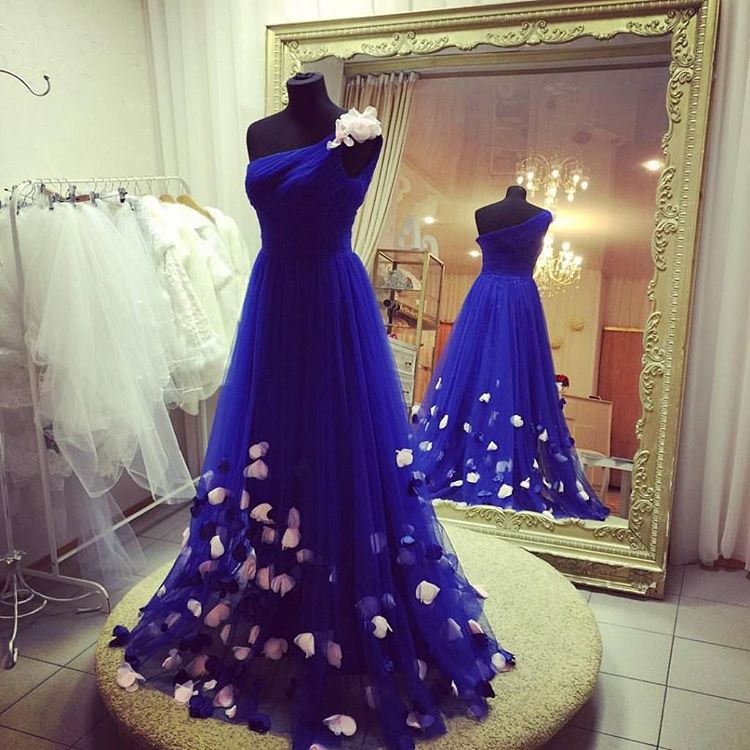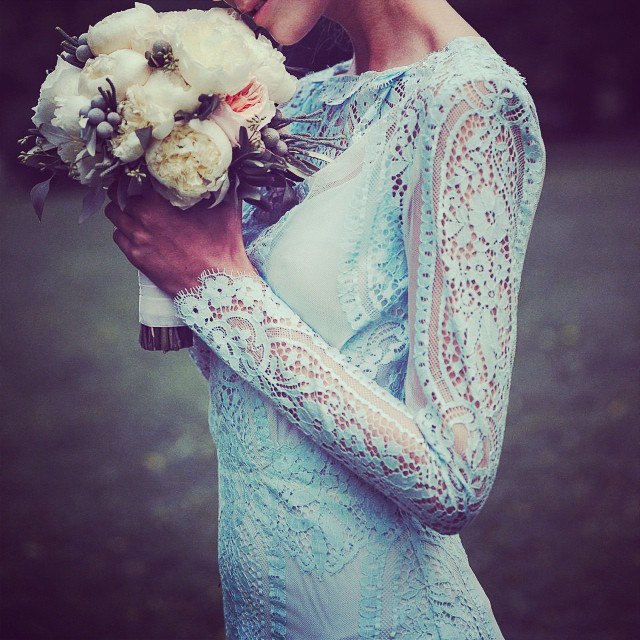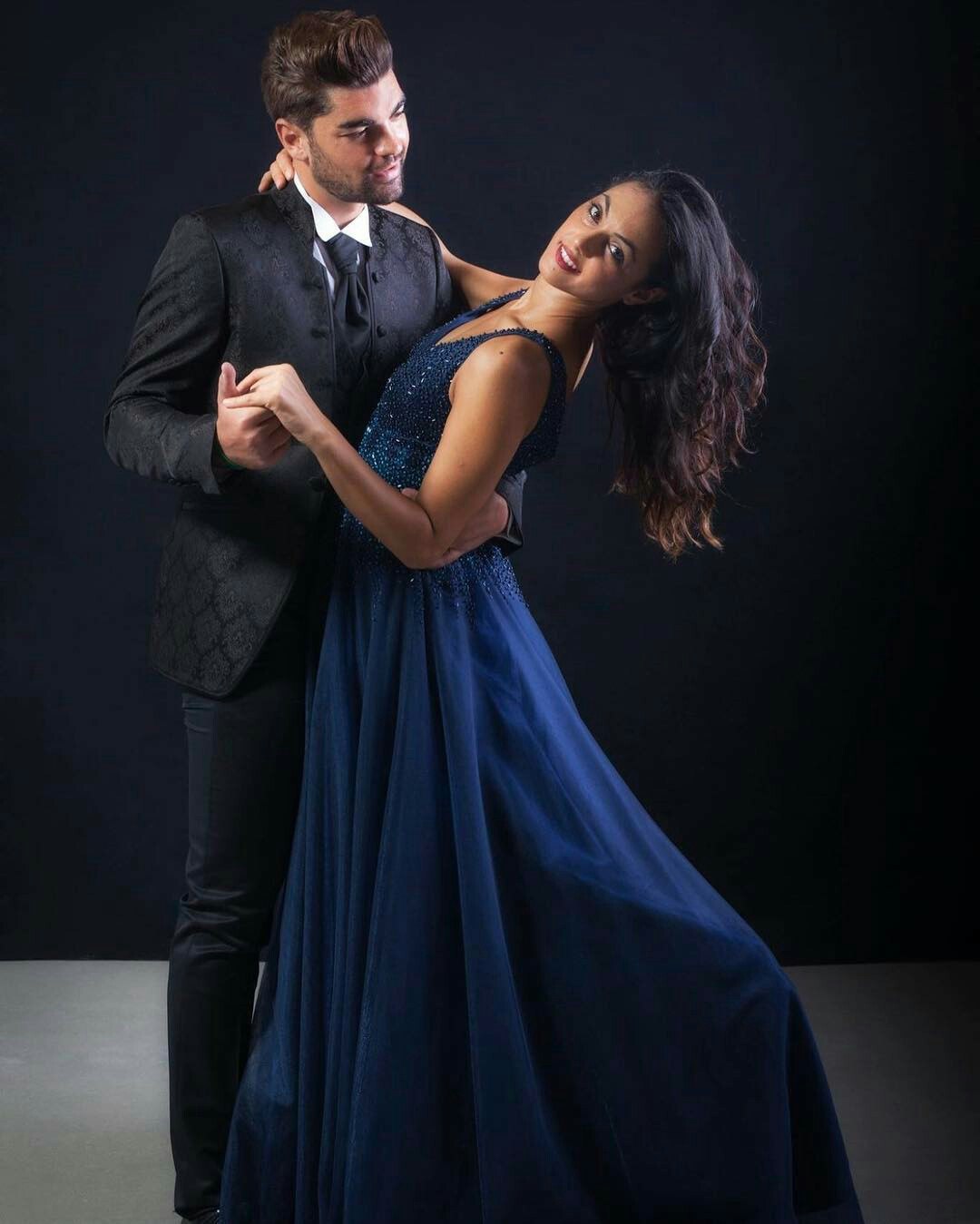 Sky Blue Color for Summer
The summer blue dress is a great choice for the hot season for girls / women. By the way, the blue color expresses the harmony with the world. Perhaps, exactly these features and feelings that are associated with this color are the secret of its popularity. As for the style, there is a wide choice: a pencil dress, a blue velvet dress with open shoulders, a tiffany blue dress, a cobalt blue dress or a slim-waisted dress.
With what to wear the summer short or floor-length dress of this color? The aqua blue dress of the color of the sky can perfectly match any precious or semi-precious gems. Such as: pearls, amethyst, aventurine, blue agate, etc. Do not forget to select shoes matching the chosen accessories, and, of course, bags. Some parts can be made with your own hands, for example, knitted or crocheted lace accessory for the romantic image. In any case, the summer makeup should be discreet and modest. Photos show how gentle and fabulous girls and women in these summer dresses look.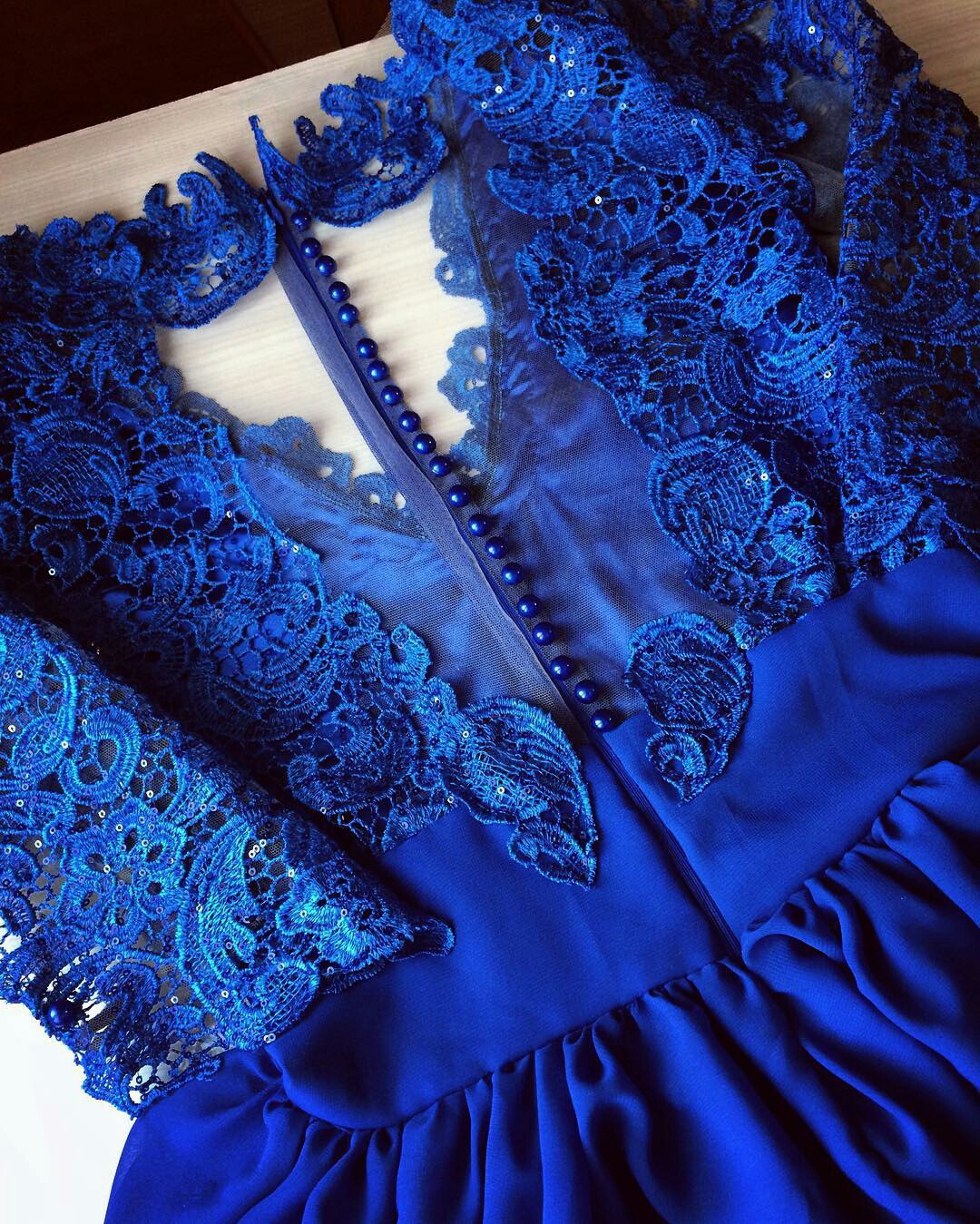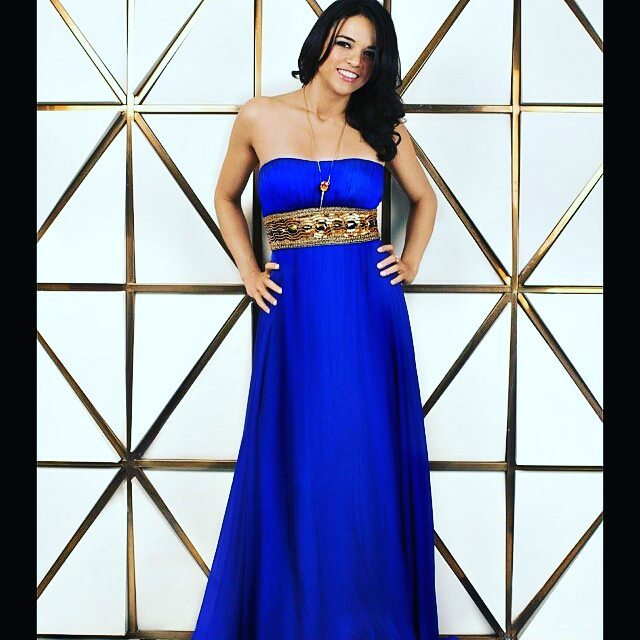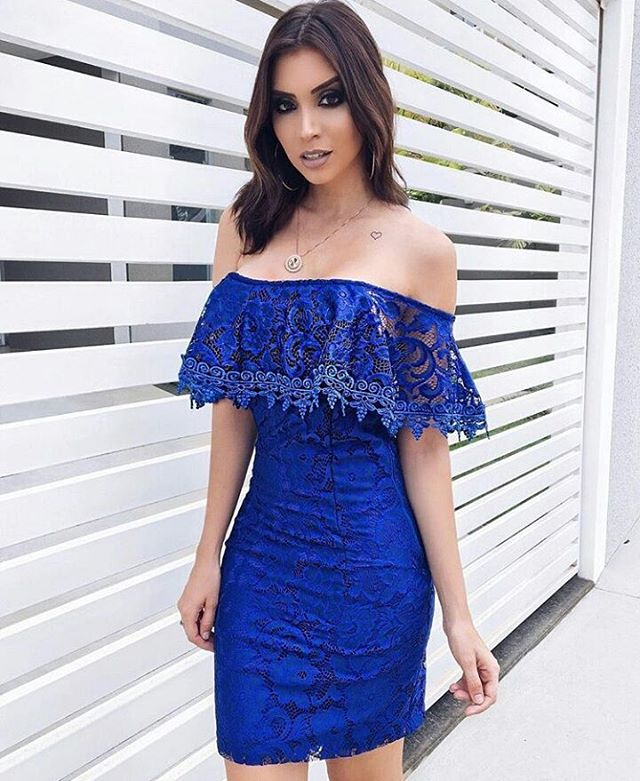 Aqua Blue Dress for Wedding
As for wedding dresses, according to the traditions, white colors and the long length have always been popular. But trends have changed the usual image of the bride, and now the blue bridesmaid dresses can be of any color and length: long floor-length or short, white, red or even black. However, the blue wedding dress is something new. Girl can wear it with elegant accessories and harmonically selected shoes. Photos show happy faces of brides and their wedding fashionable dresses of the color of the sky. For the wedding a little girl can put on a child pompous dress, and if wears it, she will look like a doll or a princess from fairy tales.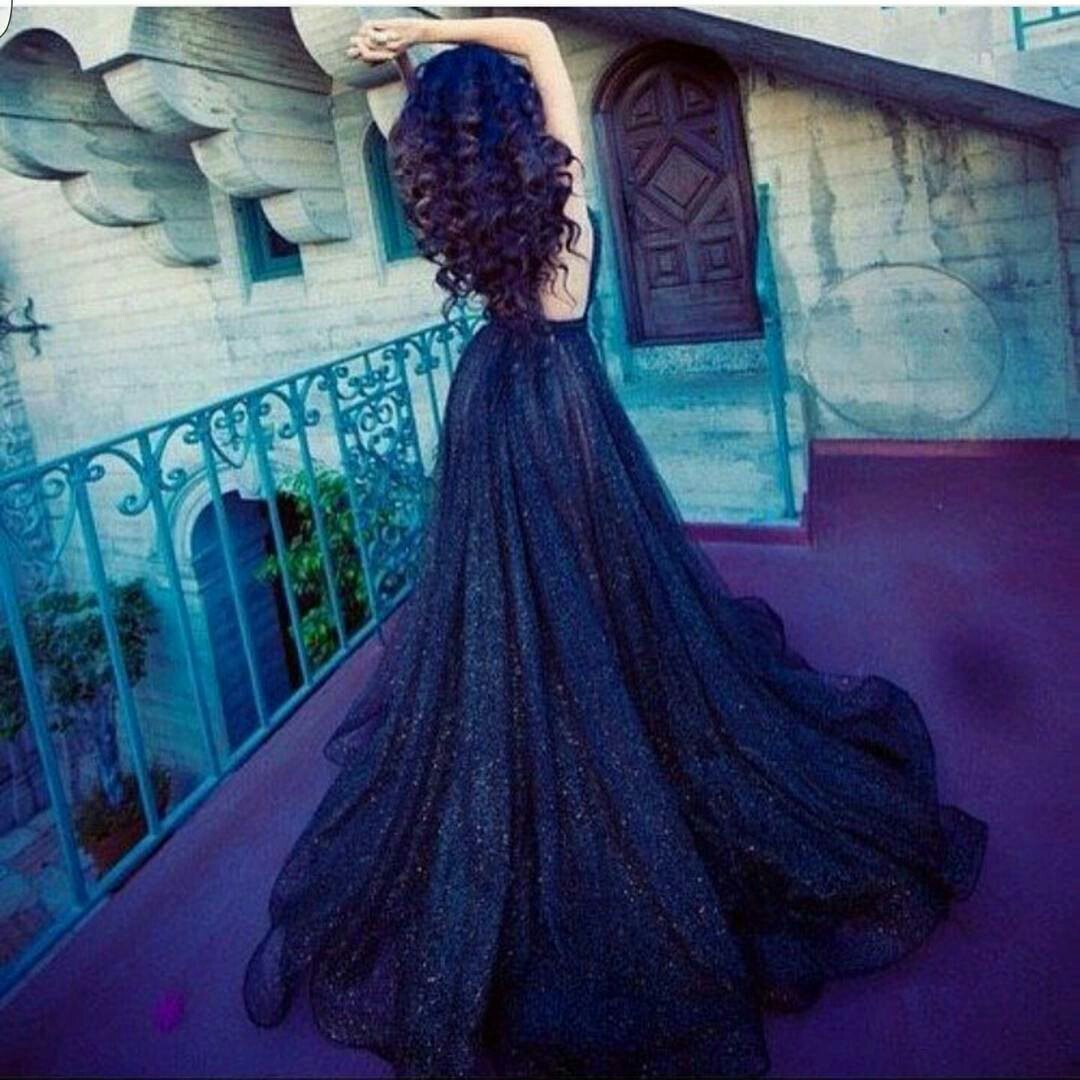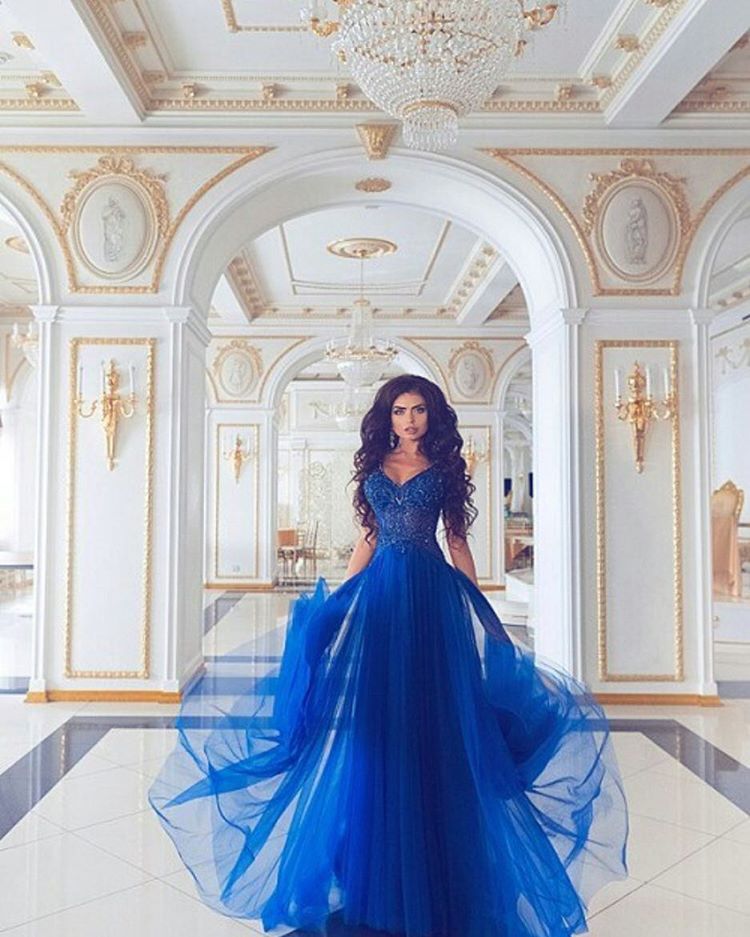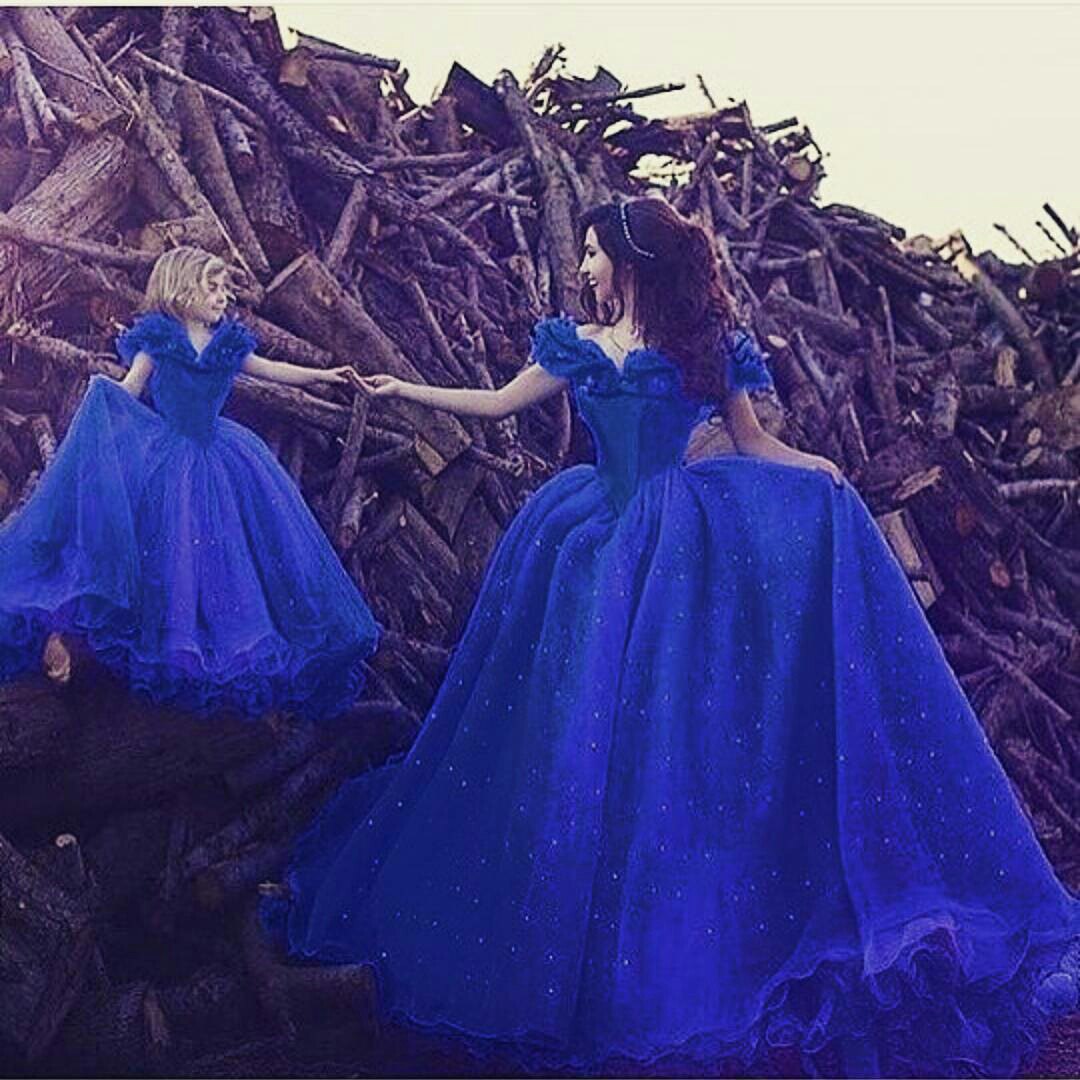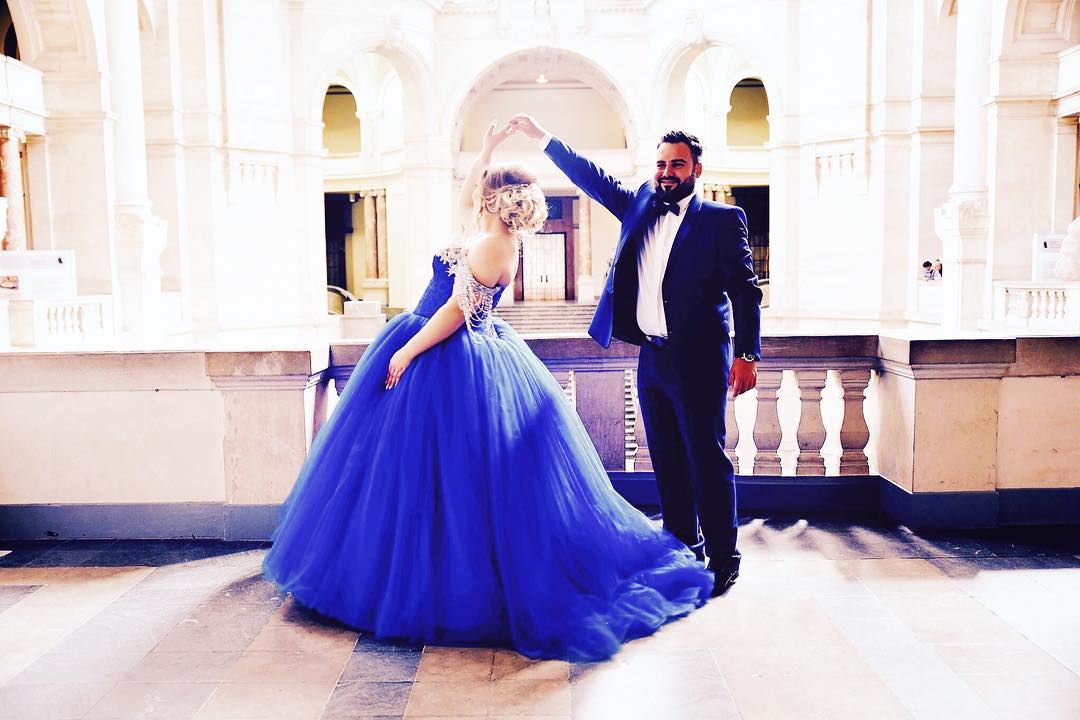 Makeup for Blue Dress
For the sky blue color (no matter if the dress is short or floor-length) a girl can select any makeup technique. But she must be careful with a choice of shades. Blue is the color of coolness and freshness. And if you overdo this shade in makeup, your face will look painful.
If you decide to use this shade in your makeup, don't apply it on the entire eyelid, as it'll be enough just to emphasize the upper eyelid and to add the beige shade. To get the most harmonious image, it is important to follow three main makeup rules:
this shade matches eye-shadow of golden, silver or beige (sand) colors; the manicure must be in the same color;
rouge should be maximally natural;
don't use a lipstick of brown or purple shades, but the orange color will perfectly suit the whole image.

By following these simple makeup recommendations you will always win the hearts of people around you and look as admirable as ladies on the presented photos.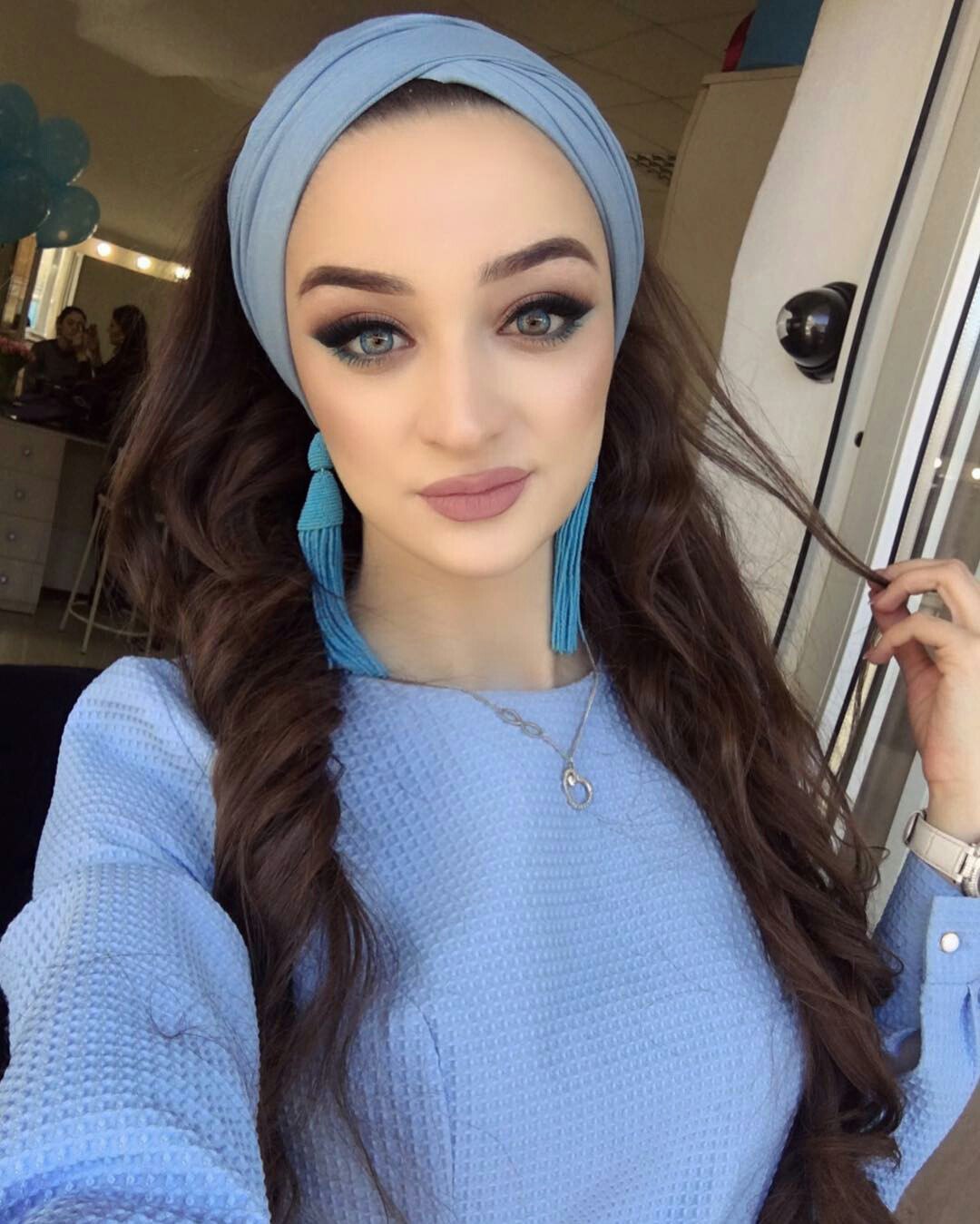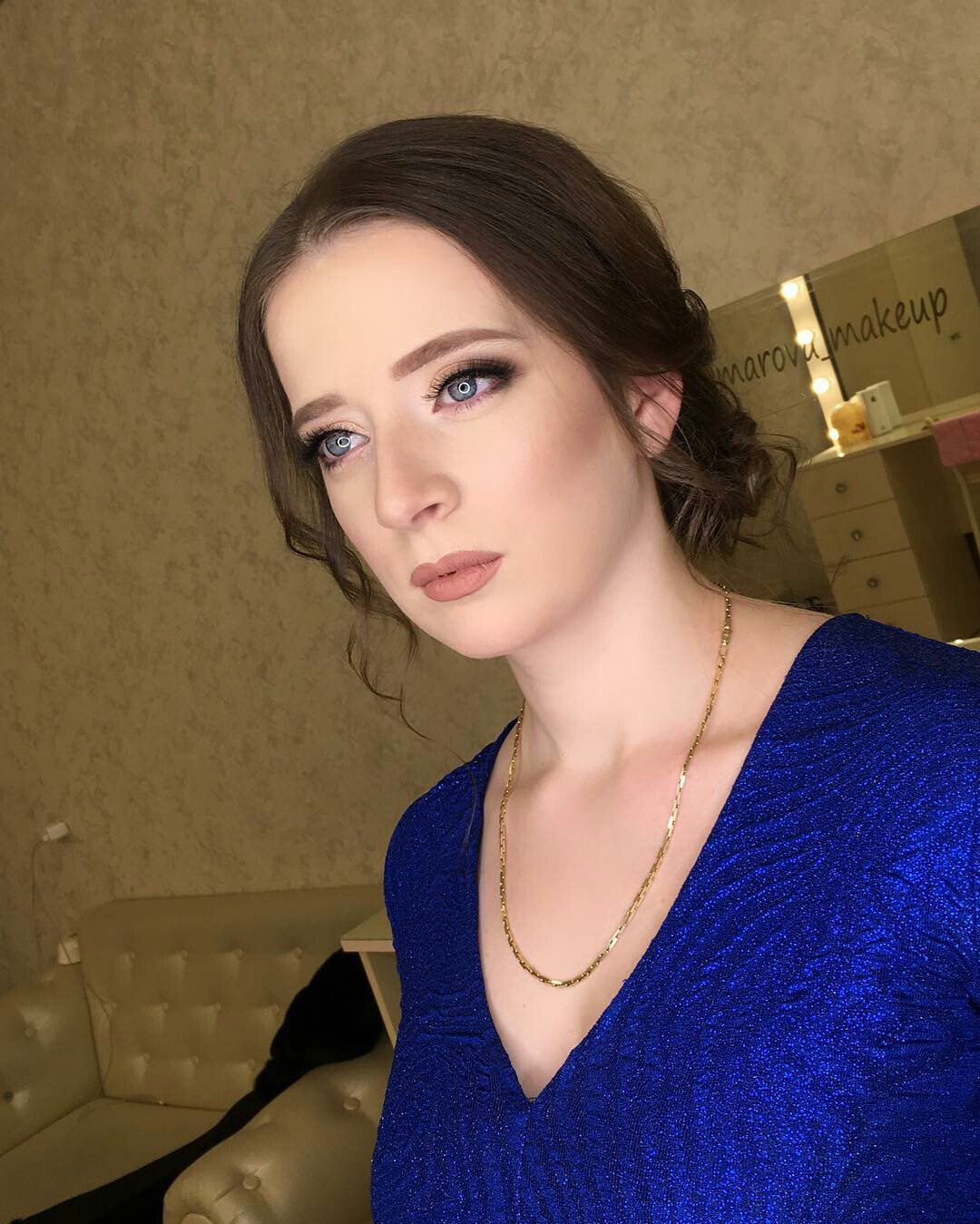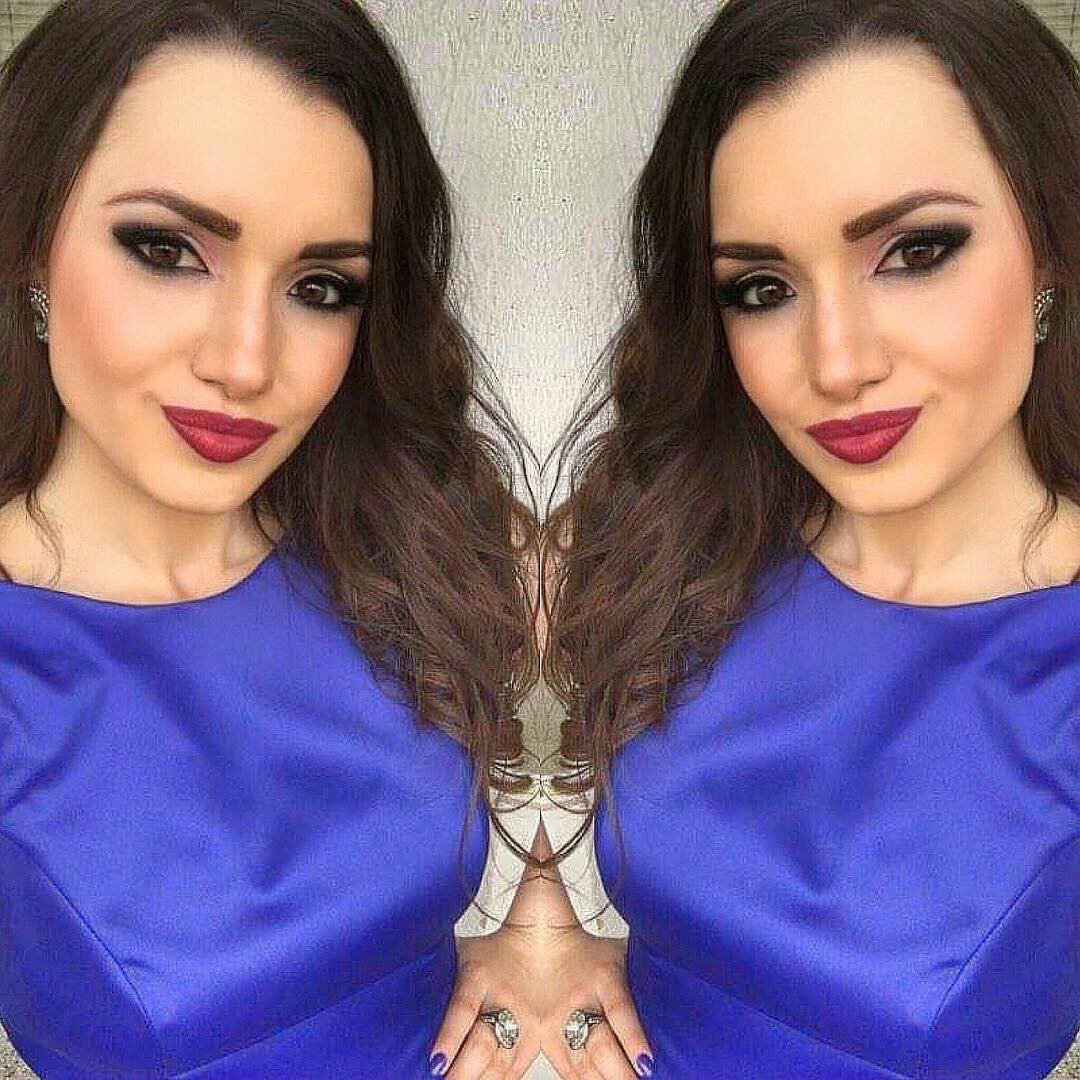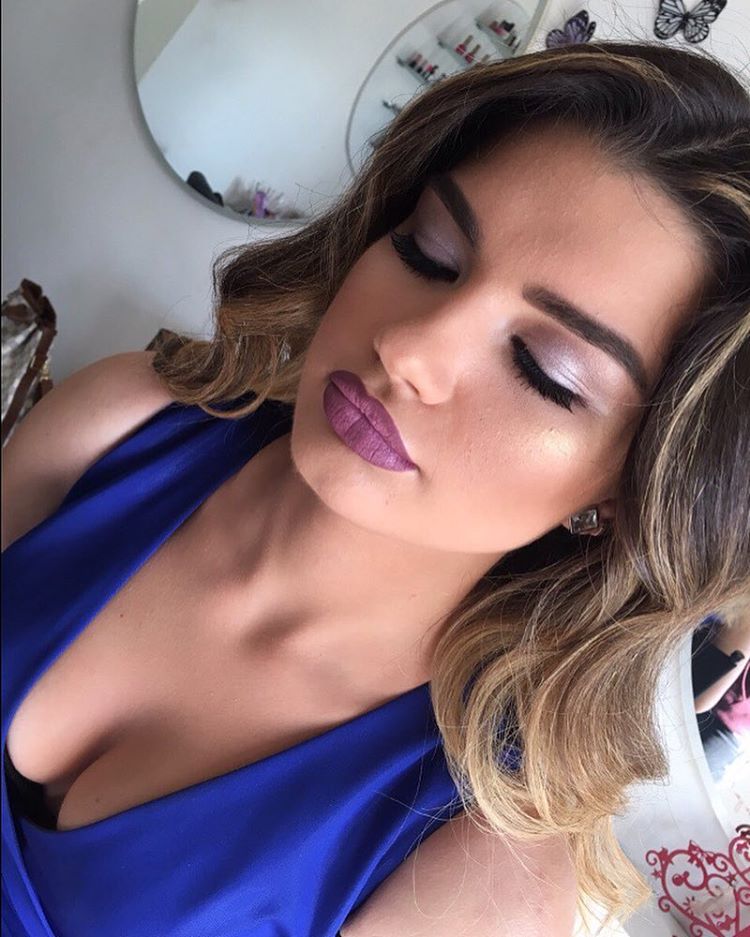 Photo from Instagram.com