Hairdresser's art doesn't stand still and constantly develops. There are new fashionable tendencies – in clothes, accessories, style and hairstyles. Hair tattoos became one of the last trends in registration of hairstyles, or art cut off a hair.
What Is a Hair Tattoo: Art Cut Off a Hair
Desire to decorate and modify the body interests today not only representatives of subcultures and bohemias, but also ordinary people who wish to be allocated and draw attention to themselves effectively.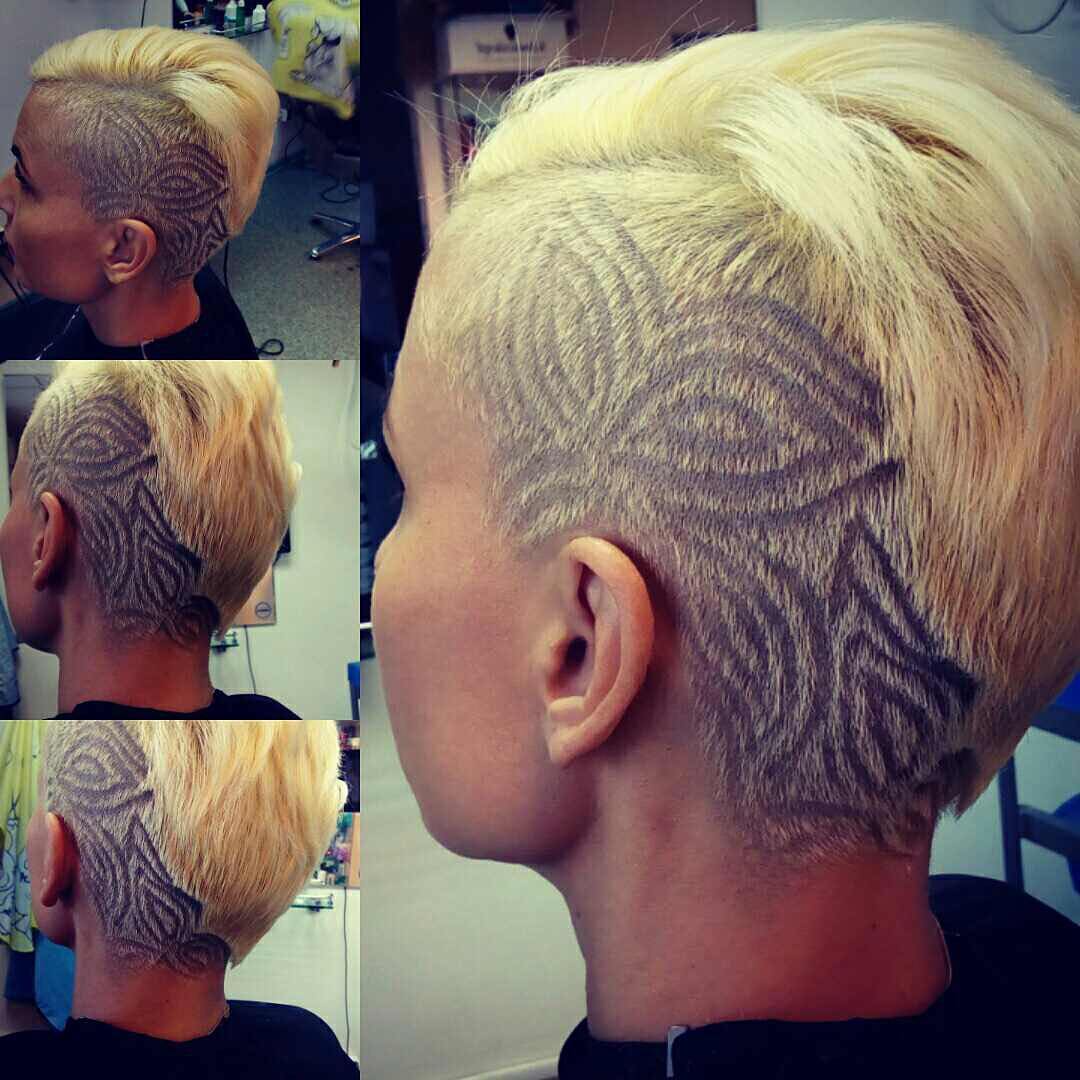 One of methods most popular today to be on trend hair tattoos are. However not everyone is ready to take such important step in a pursuit of fashion. And here hairdressers will come to the rescue.


Art cut off a hair looks as this work of art. Such art hairstyle is pleasant not only to children, but also adults – even more often in a chair of the master there are both women, and men of the most different age.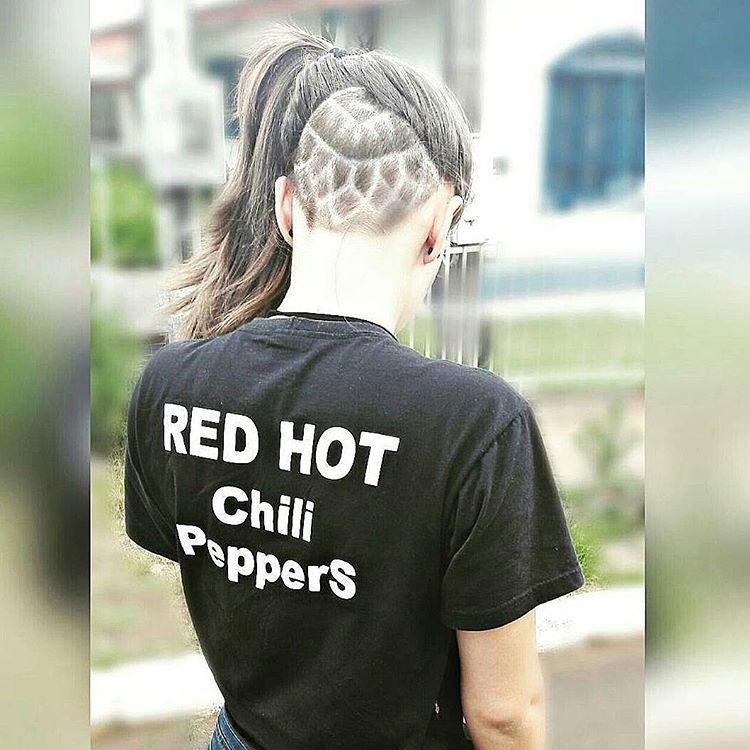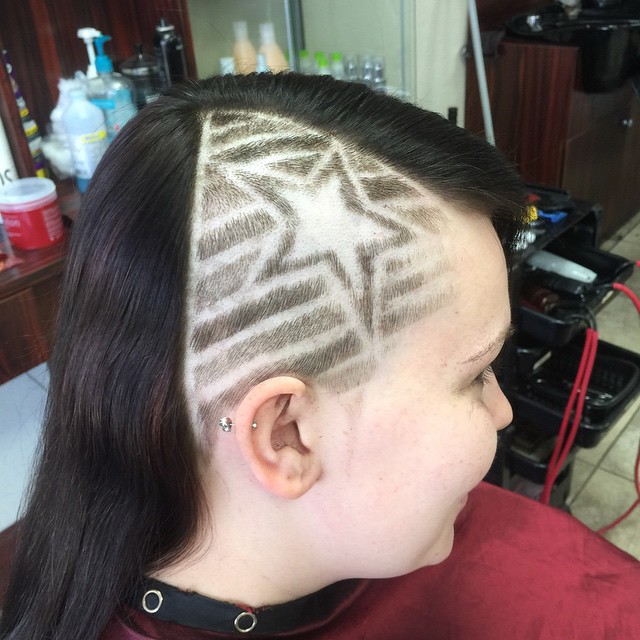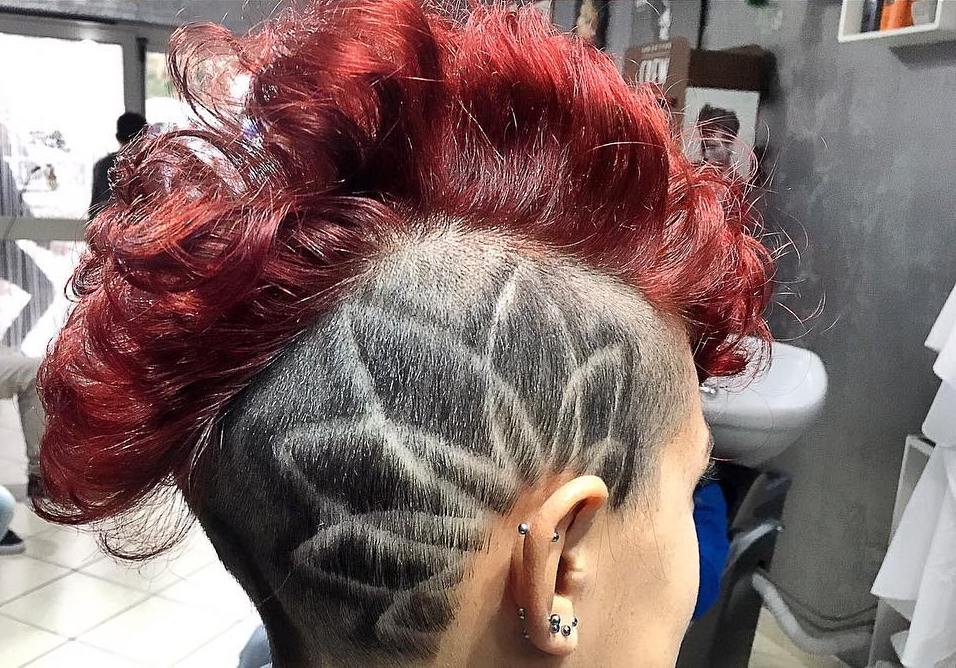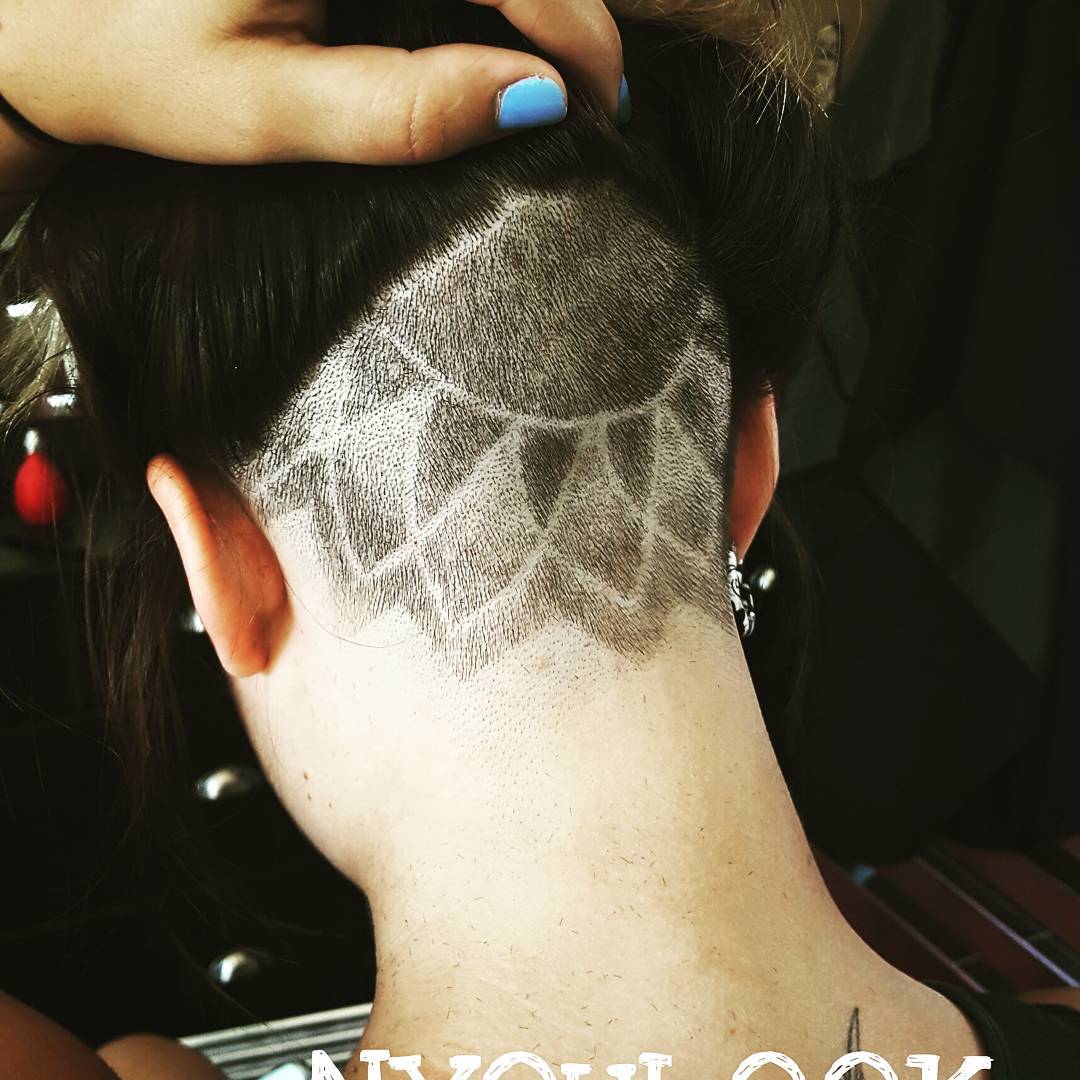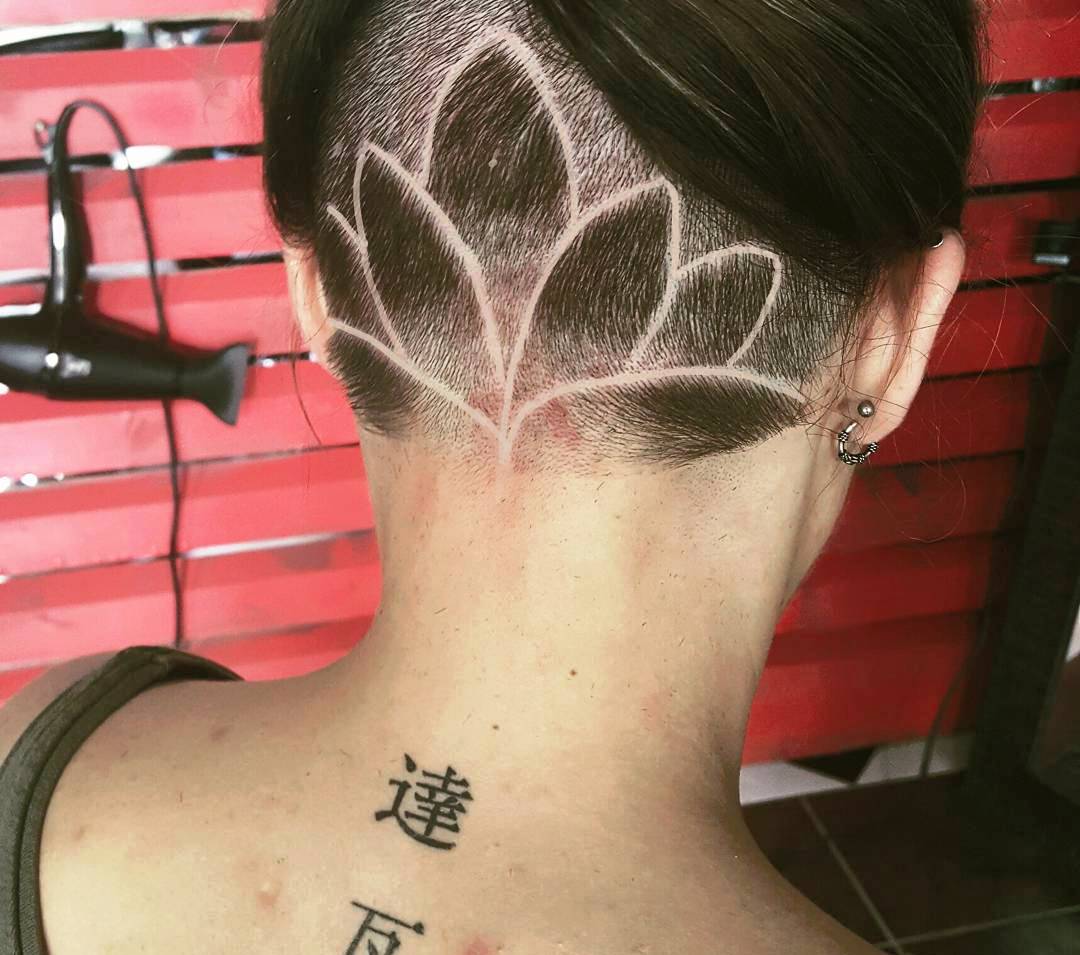 Hair Tattoo Designs – Best Images Gallery
The hair stylist from France by the name of Thierry Gra became one of pioneers of the hair tattoos direction. In 2008 he offered several interesting types of figured hairstyles, than drew attention even of the most conservative masters of hairdresser's art. Except a vystrig of patterns, Thierry also offers color tattoos on hair. The master actively advances this type of hairstyles worldwide, training all masters who want to expand knowledge and abilities.
Rob Ferrel from the USA went further and creates realistic portraits of the famous people on the heads of the clients. In its portfolio there are already hairstyles with Albert Einstein, Bob Marley, Kym Kardashyan, Steve Jobs, Cristiano Ronaldo, Salvador Dalí's persons and others. For creation of masterpieces Rob uses the machine for a hairstyle of hair and … eyeliners of different flowers. The master became incredibly popular thanks to photos of the works on social networks – now Rob is often invited to TV online to see how he creates the masterpieces.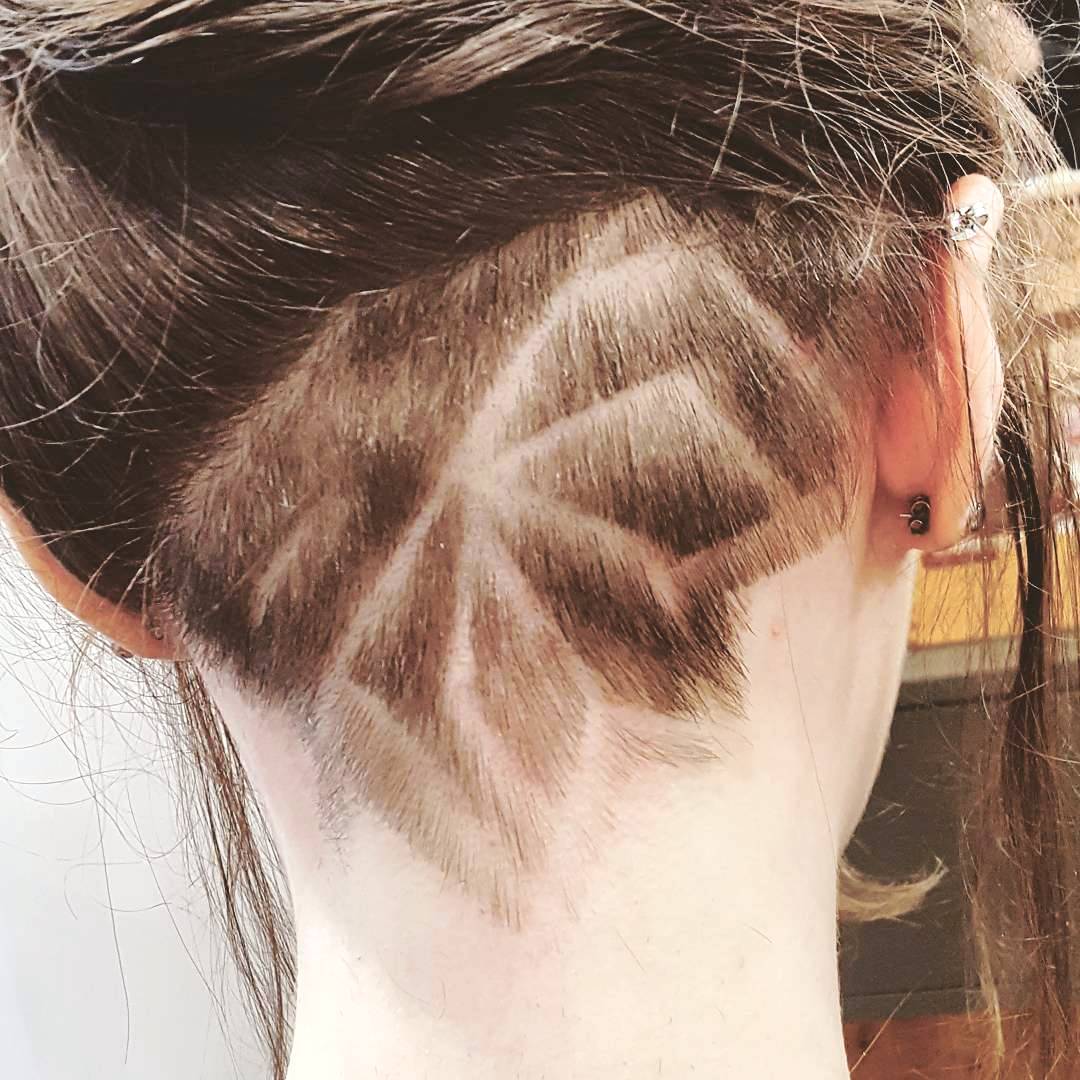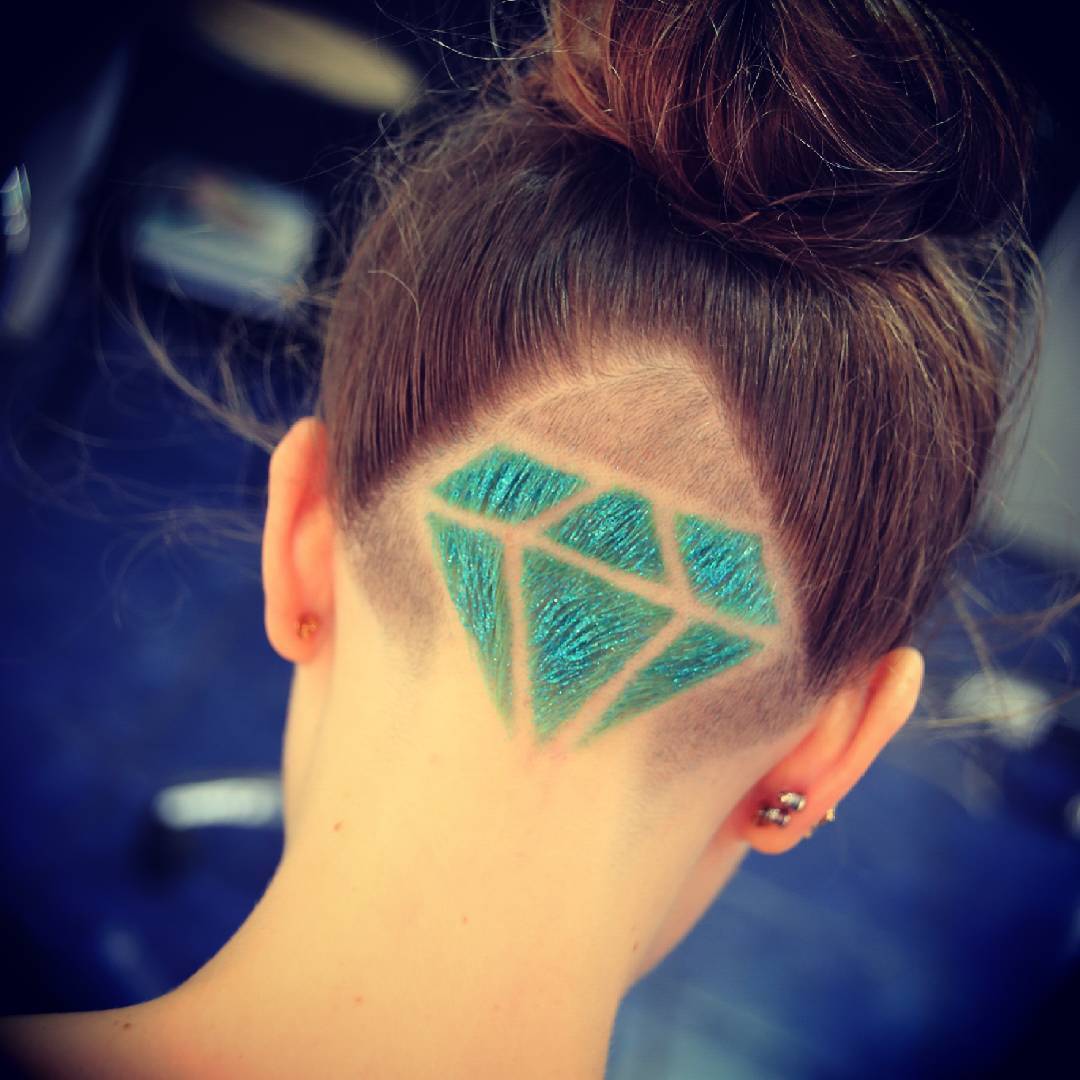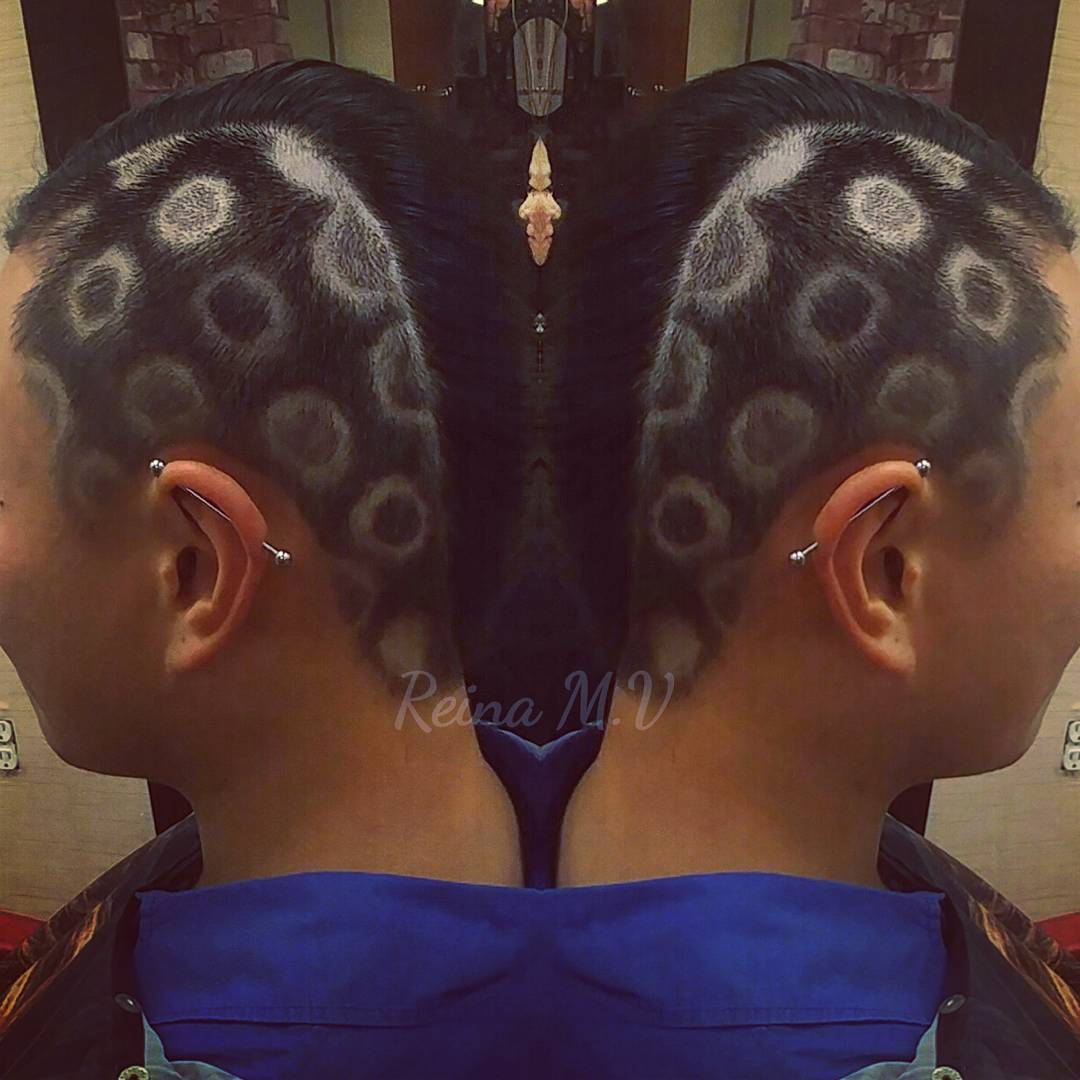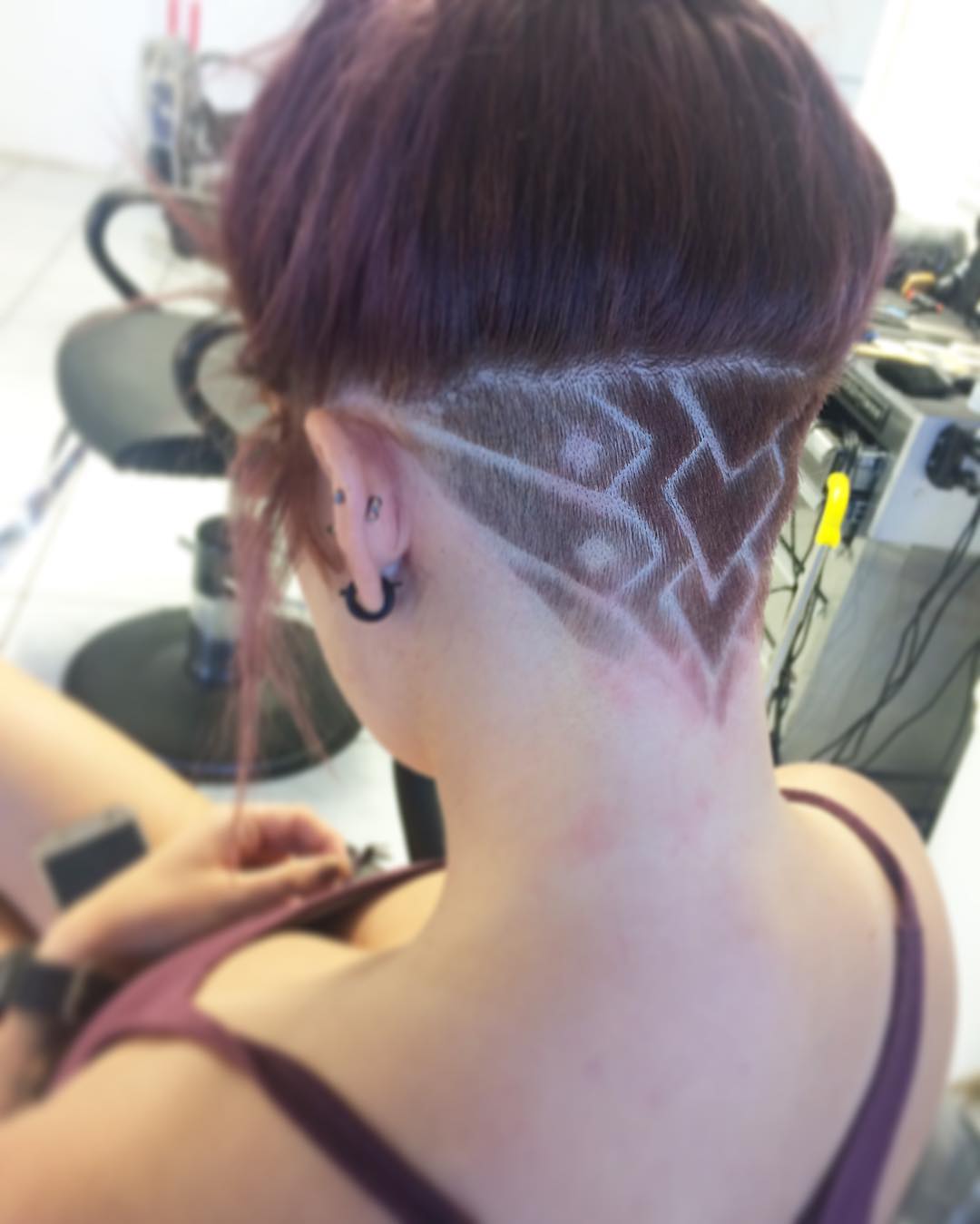 Patterns, Drawings and the Whole Pictures — all this Hair Tattoo for Short Hair
Such original vision really draws attention and involuntarily forces to watch leave the unusual passerby with a picture on the head. However the hairstyle is short-lived – in 14-20 days hair considerably grow and the drawing loses the clearness. To support a pattern, it is necessary to visit to a thicket hairdressing salon or to wait for some time until hair grow at length sufficient for creation of new hair tattoos.
Art cut off a hair – it is a fine opportunity to hide such unpleasant problems as baldness or scars. In spite of the fact that life of such picture on hair won't be able long to proceed, it doesn't prevent millions of creative and creative young people to prove by means of bright emphasis on a hairstyle.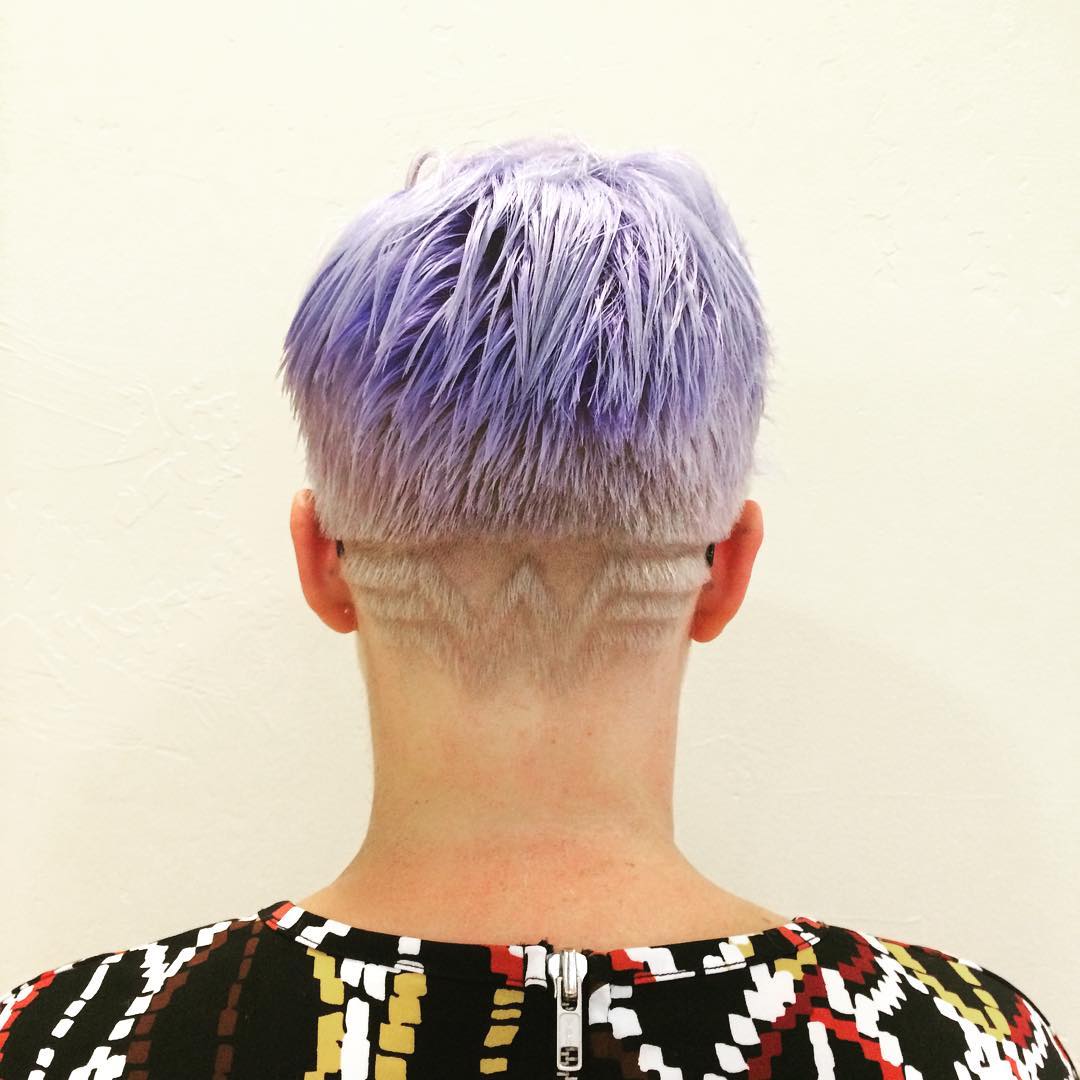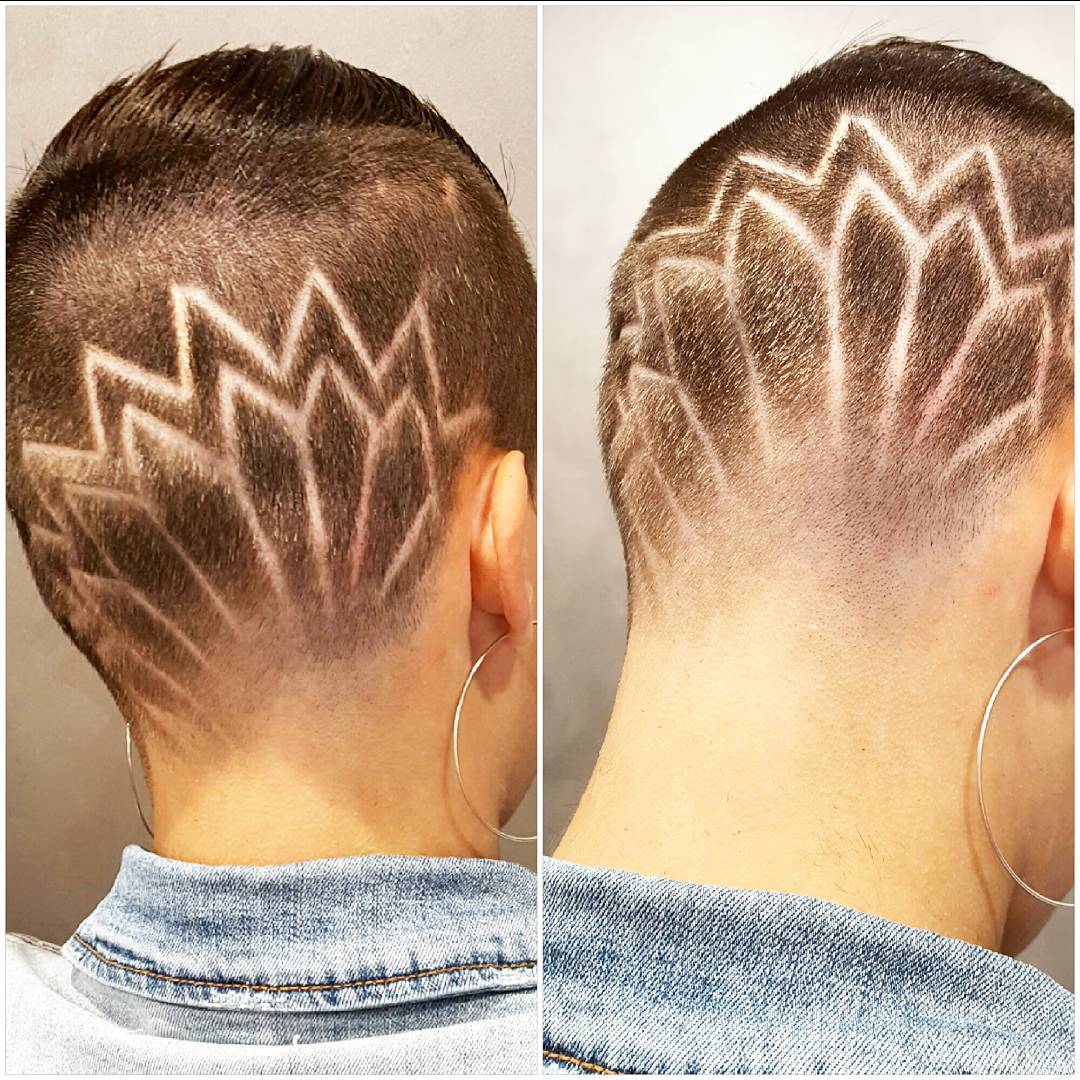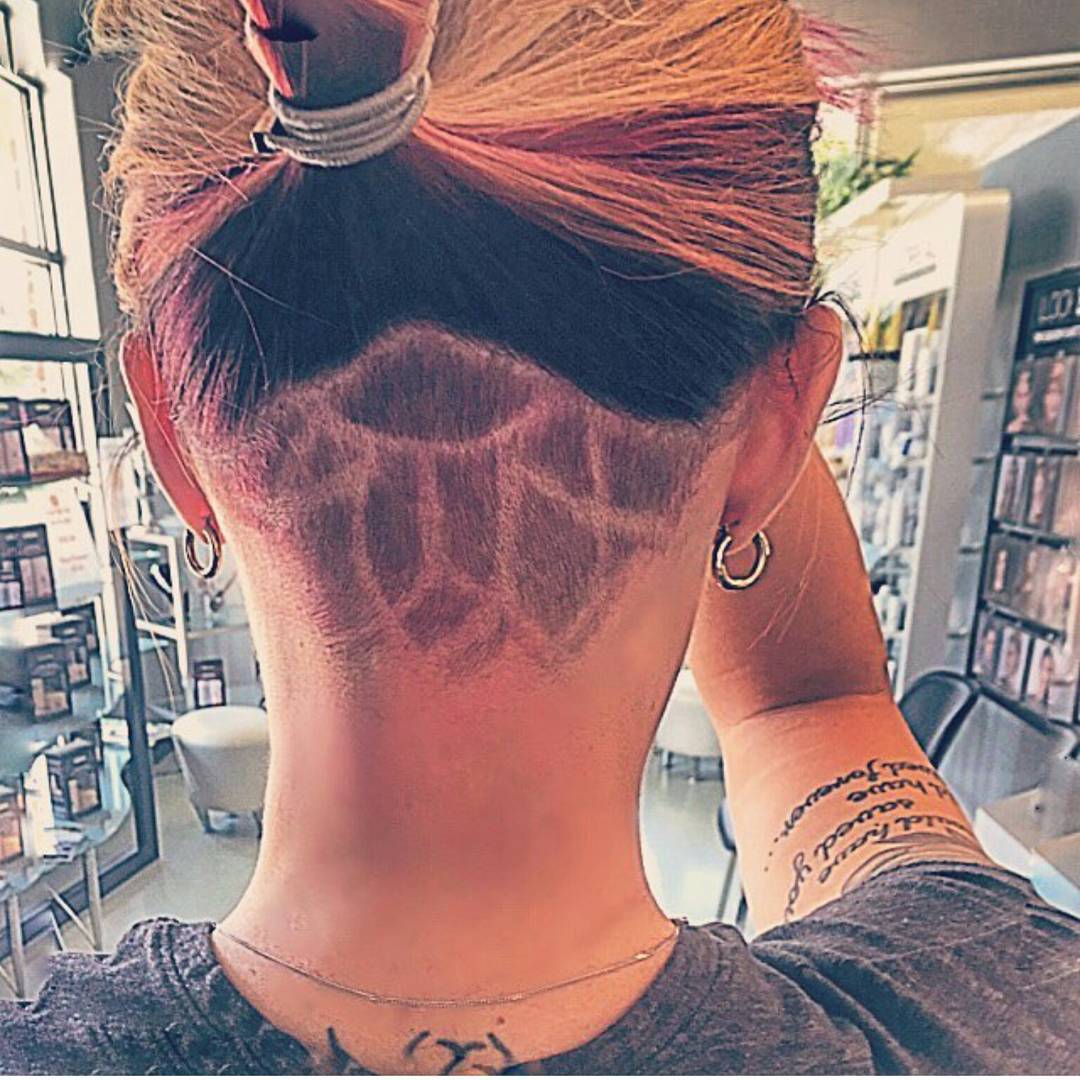 Hair tattoos for short hair
The art hairstyle of hair tattoos is pleasant not only to clients of masters, but also artists. It is an excellent opportunity to create this work of art, let and short-lived. Thus the design of the drawing is limited only to the imagination of the master. Classical patterns, such as traybla, patrimonial and breeding designs, symbols, logos and letters are the most popular. Laces, the Egyptian symbolics, spirals, intricate patterns enjoy also wide popularity. But the most unusual tattoos on hair it is possible to call these pictures.
To maintain quality of a hairstyle, special efforts won't be required. If for an art hairstyle also paints were used, then it is necessary to use special colored hair shampoos which will help to keep a saturation of color and its brightness. However already in several weeks the hairstyle will be is come to be updated or zarashchivat to prostrigat something new.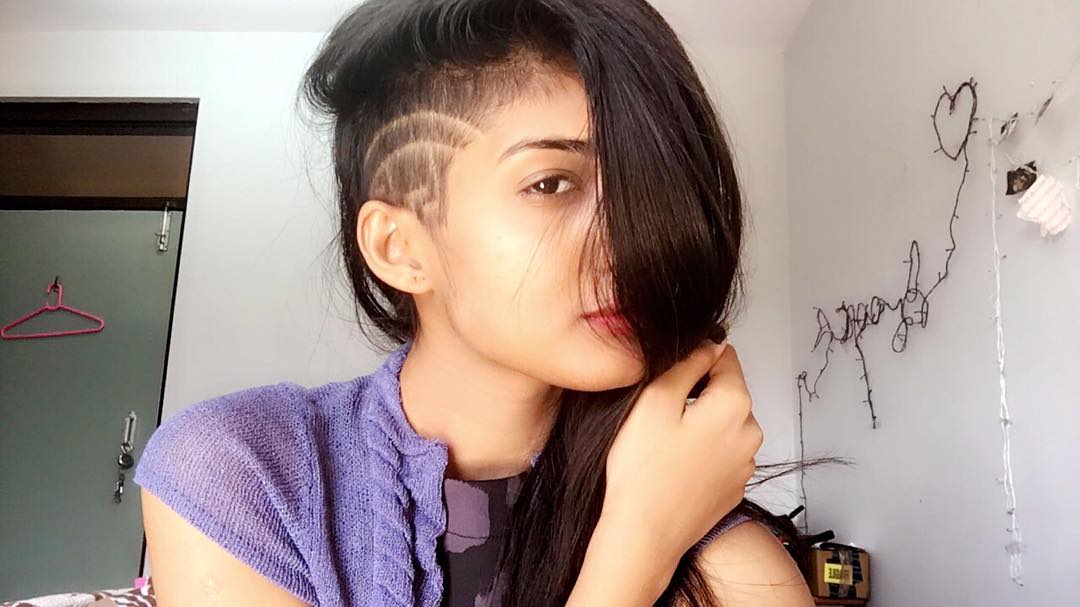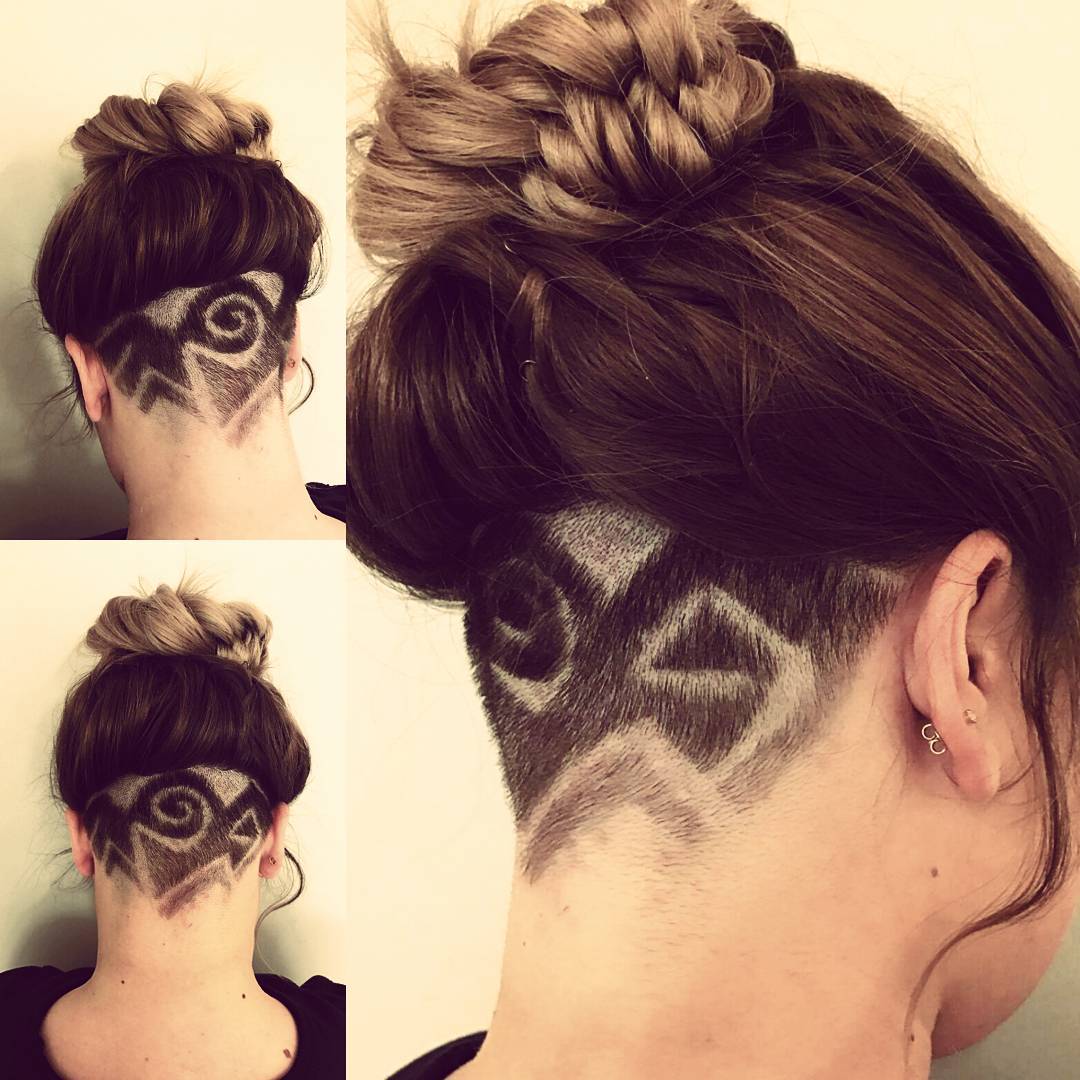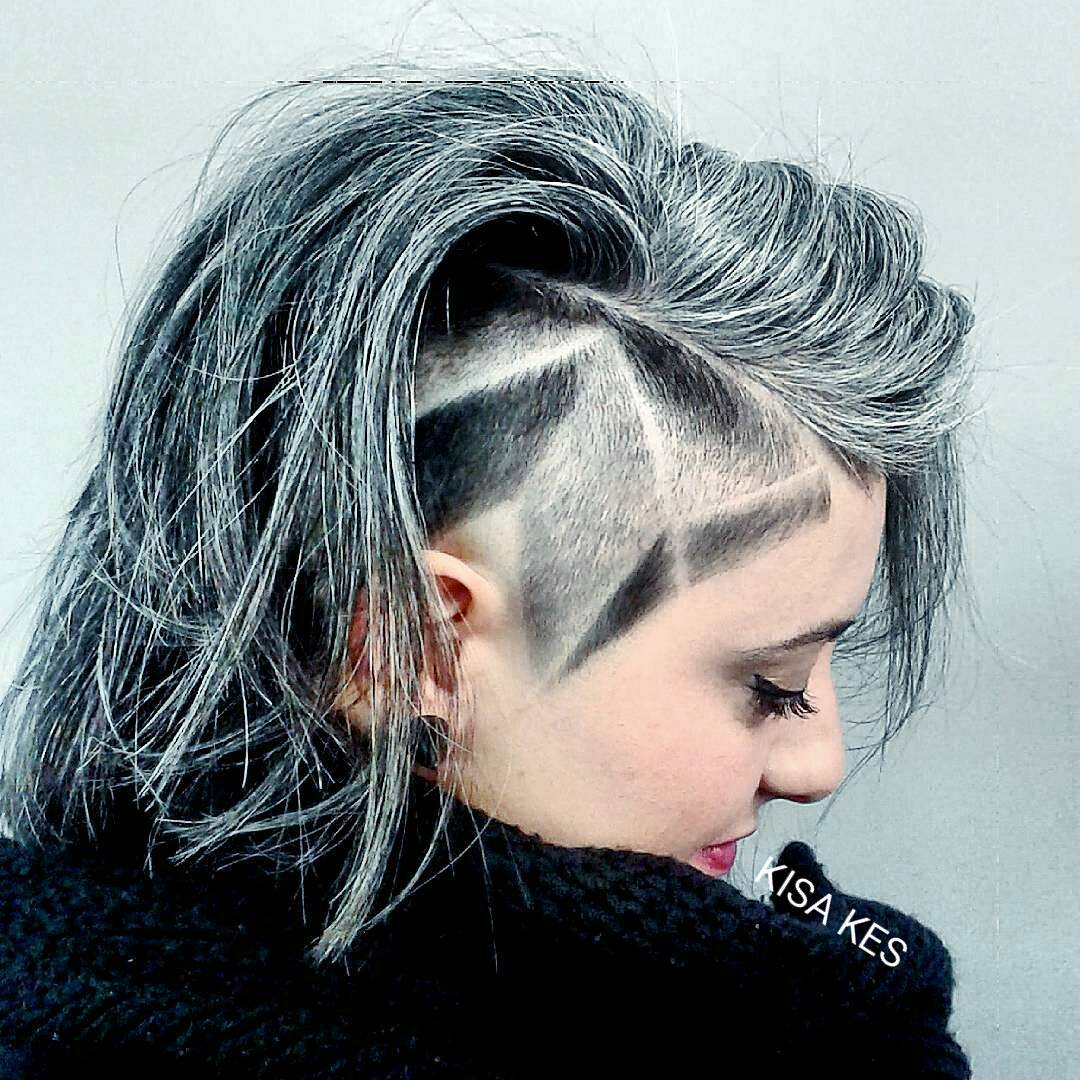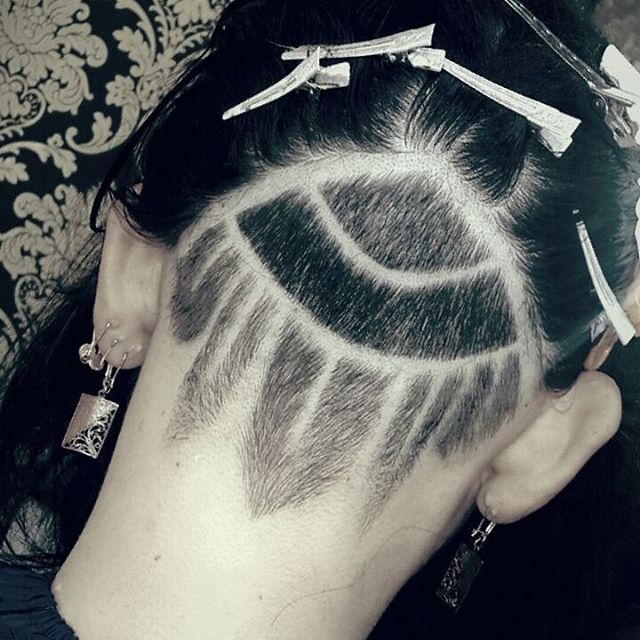 Hair tattooing for women
To create hair tattoo hairstyle, the master needs only a standard set of hairdresser's tools – the hair dryer, the machine, scissors, a hairbrush. The unique important addition is a special edge which will allow to perform the smallest work. And, of course, the successful result requires ability and talent. Without it anywhere!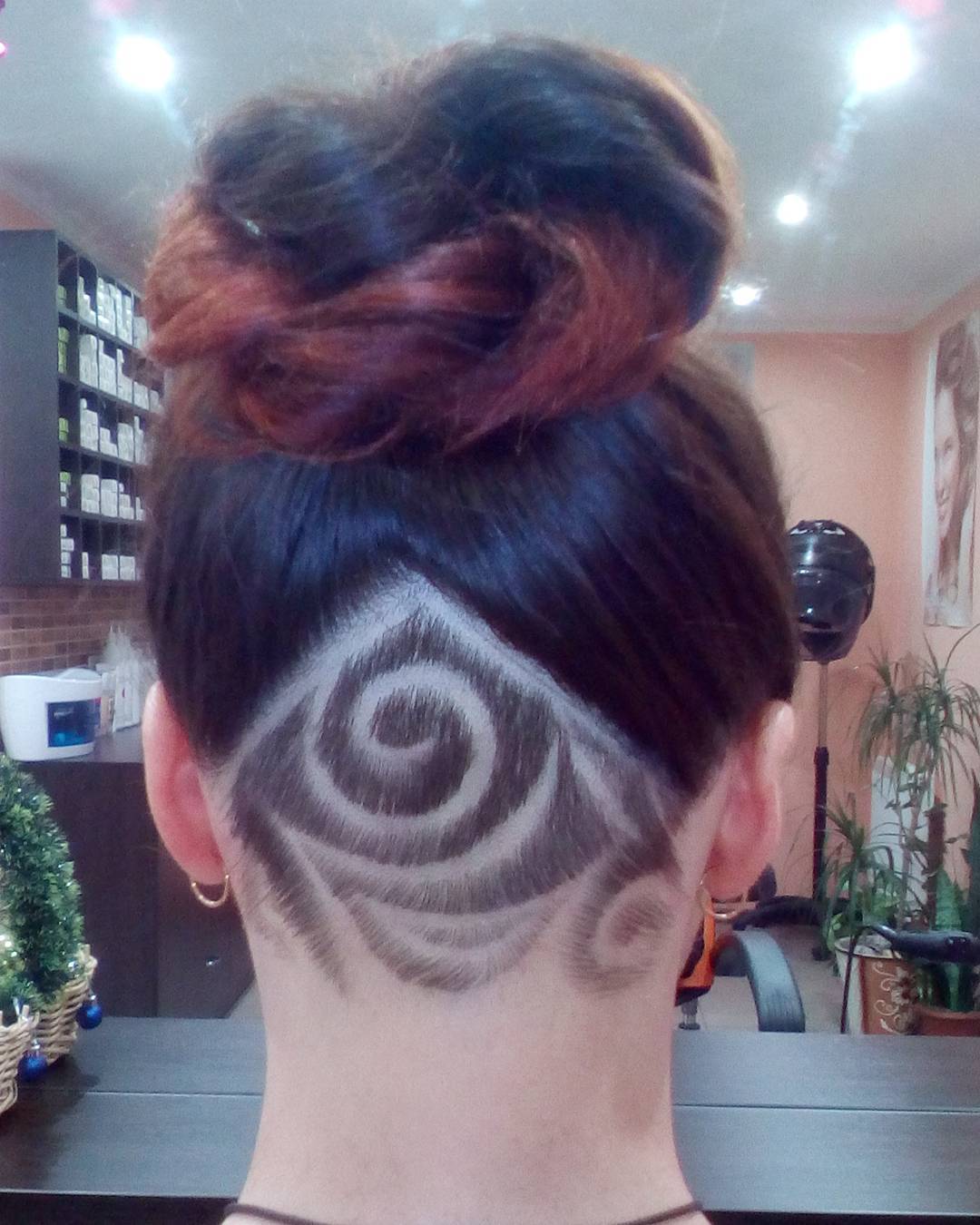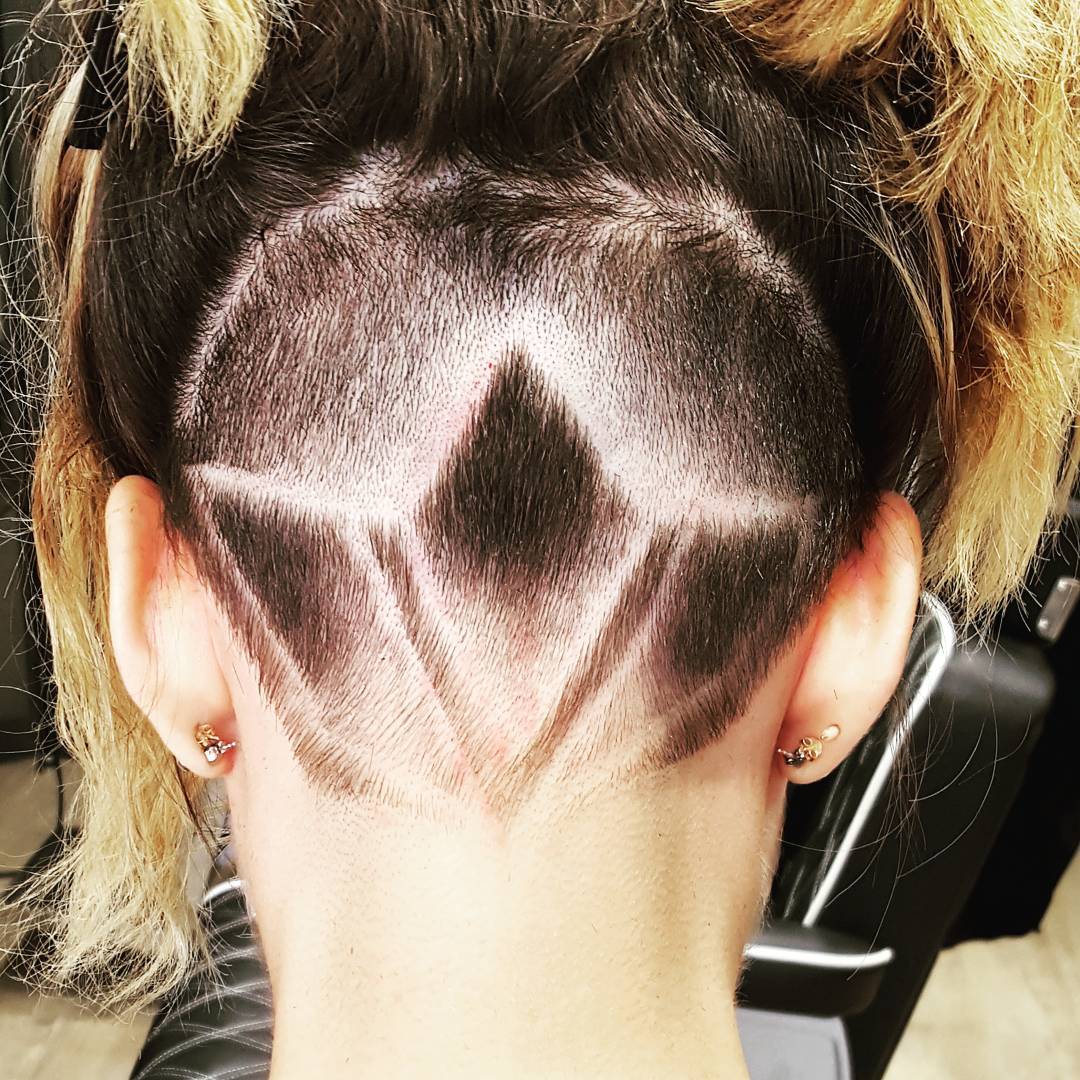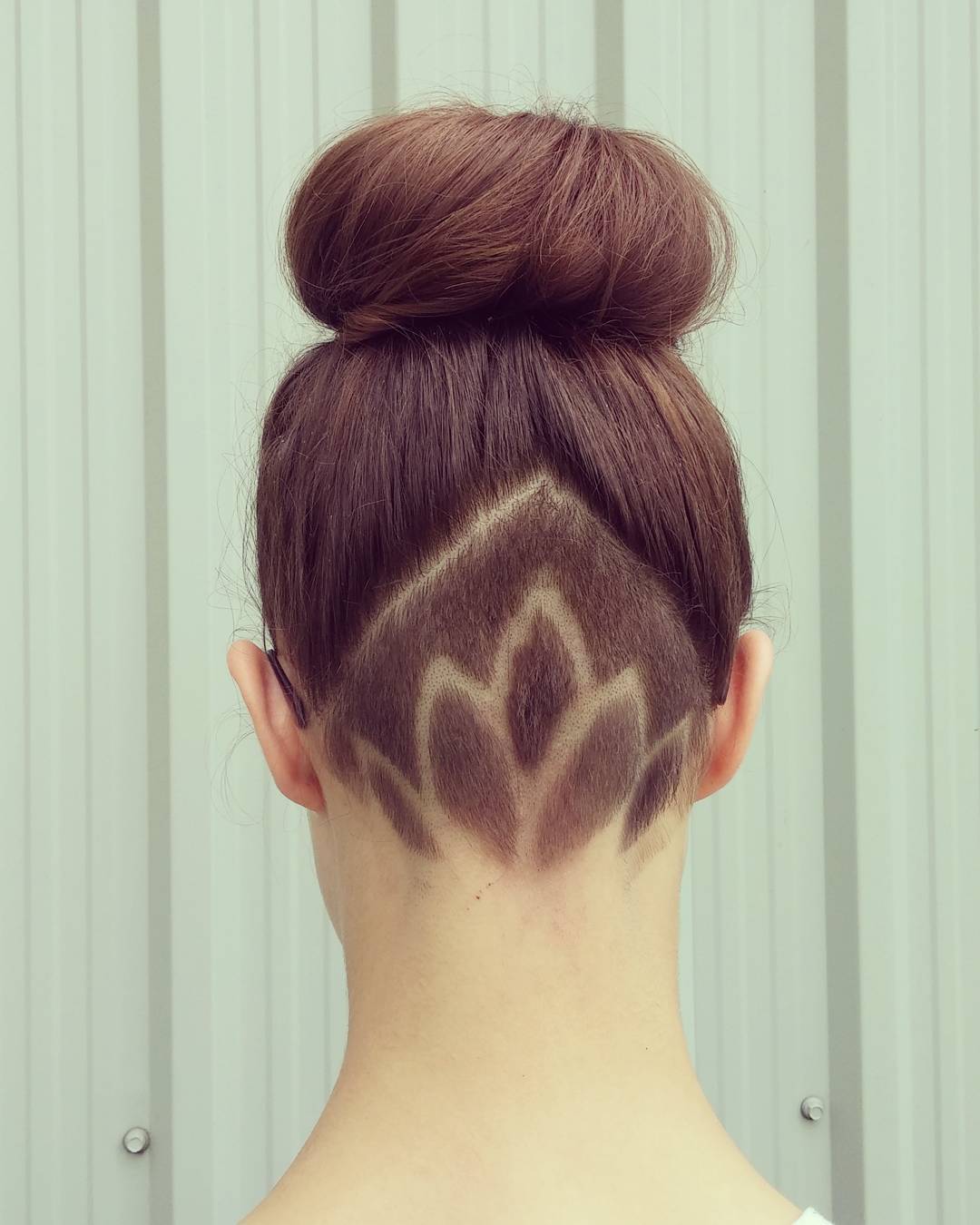 Art cut off a hair – it is a beautiful and stylish hairstyle which will allow everyone to show the identity and creativity.





Photo from Instagram.com