Gym shoes and sneakers match jeans and shorts perfectly but the idea to wear them with dresses or skirts seems to be ridiculous. There is some sense in it as gym shoes and sneakers are sports shoes serving particular purposes. They are designed for an active lifestyle. Dress with sneakers are considered to be a womanly daily style, as well as business and evening styles, which is depends on a concrete model.
Dresses You Can Wear with Sneakers
Dress with sneakers have a common feature that combines them into a separate outfit. Dresses serve girls so they feel sublime, comfortable and wonderful, and gym shoes. And sneakers provide such comfort that one can walk a few dozen kilometers without thinking and feeling tired. The conclusion is clear: those girls who want to feel feminine without detriment to the wearing comfort must solve this fashionable rebus and learn how to combine dress with sneakers in sports style correctly. We have prepared several pieces of advice for them.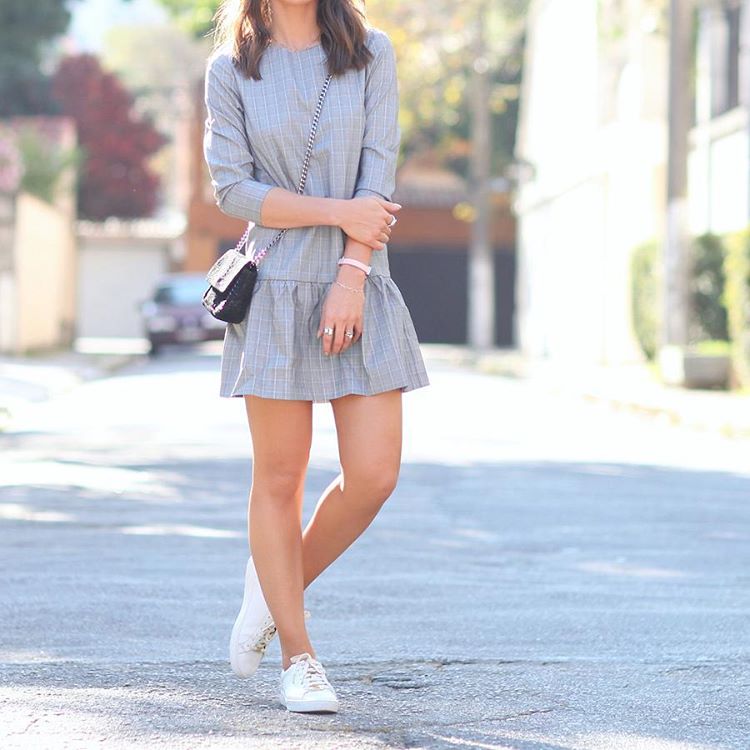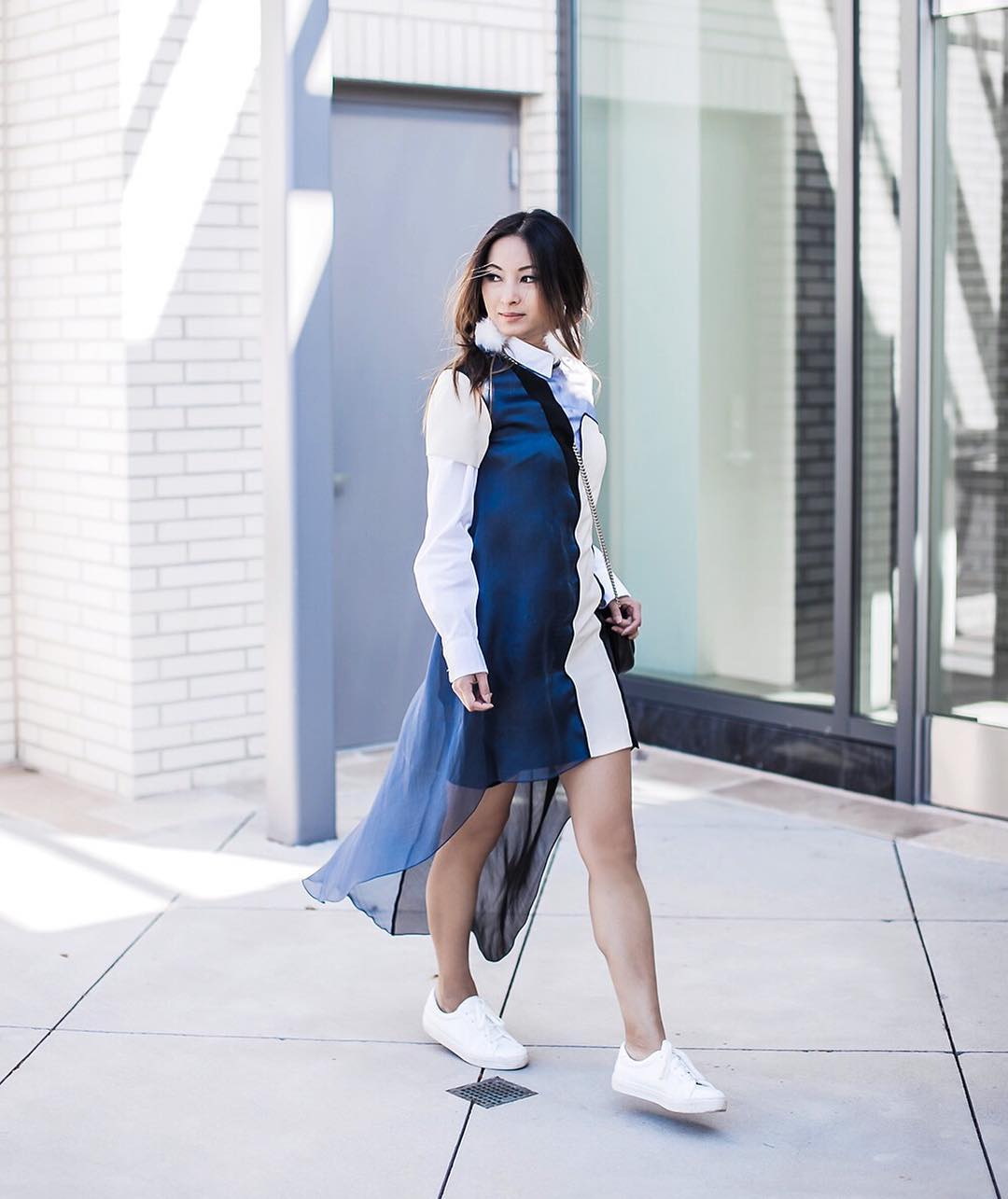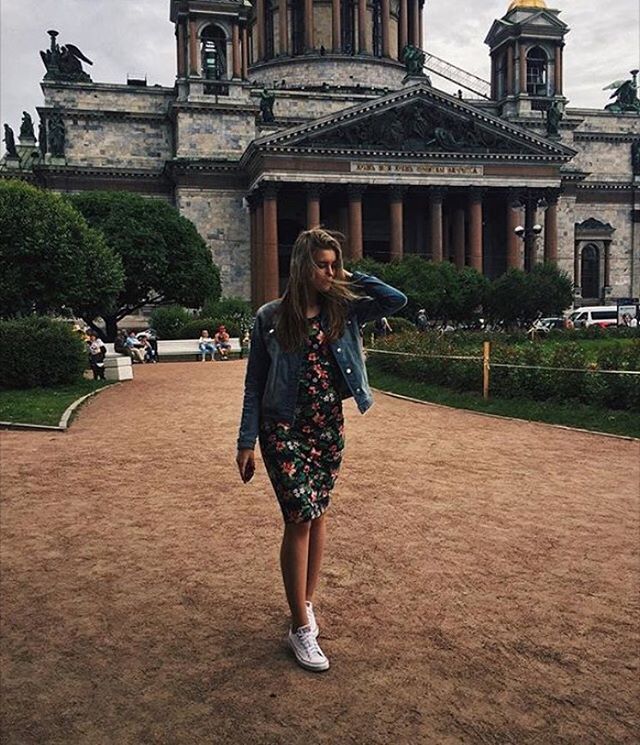 Without detriment to the figure
You choose clothes and footwear in such a way that they emphasize your best features, don't you? Avoid "dangerous" combinations of dresses or skirts and sports shoes that visually lessen the height and make the figure stocky.
They are combinations of a long straight skirt and sneakers. A long dress with sneakers are a perfect option only for tall, slim and long-legged ladies. Short girls wearing gym shoes or sneakers can look like teenagers. And gym shoes can visually make the legs much shorter, so it is better to choose only those models that resemble daily shoes more and don't look bulky on the feet.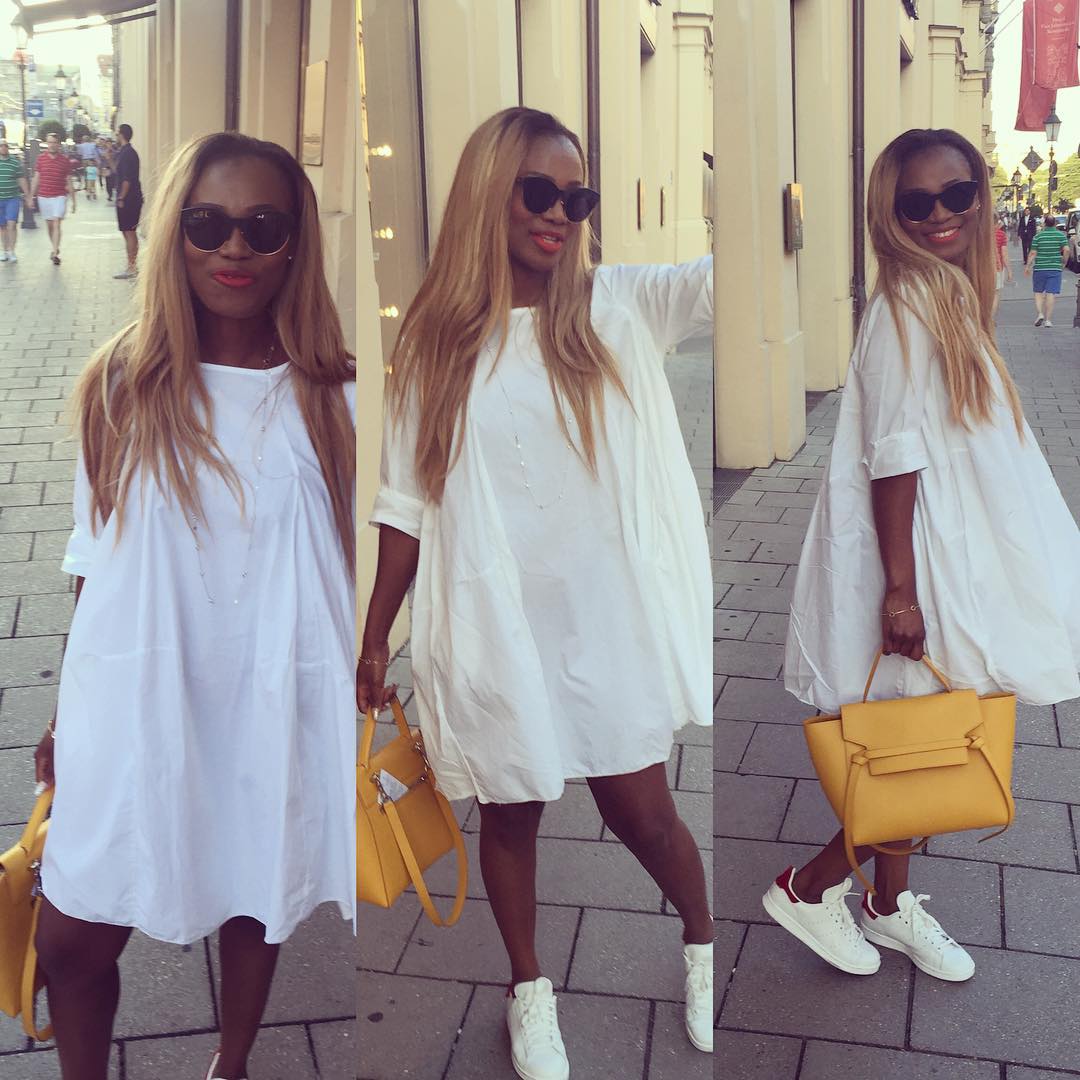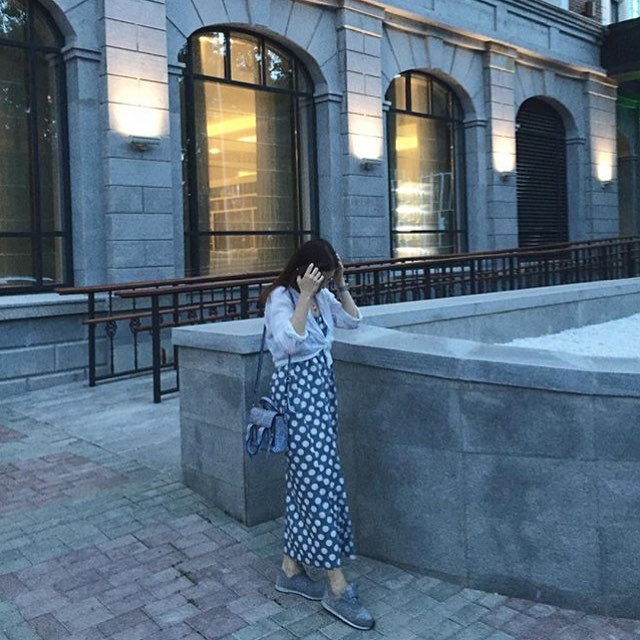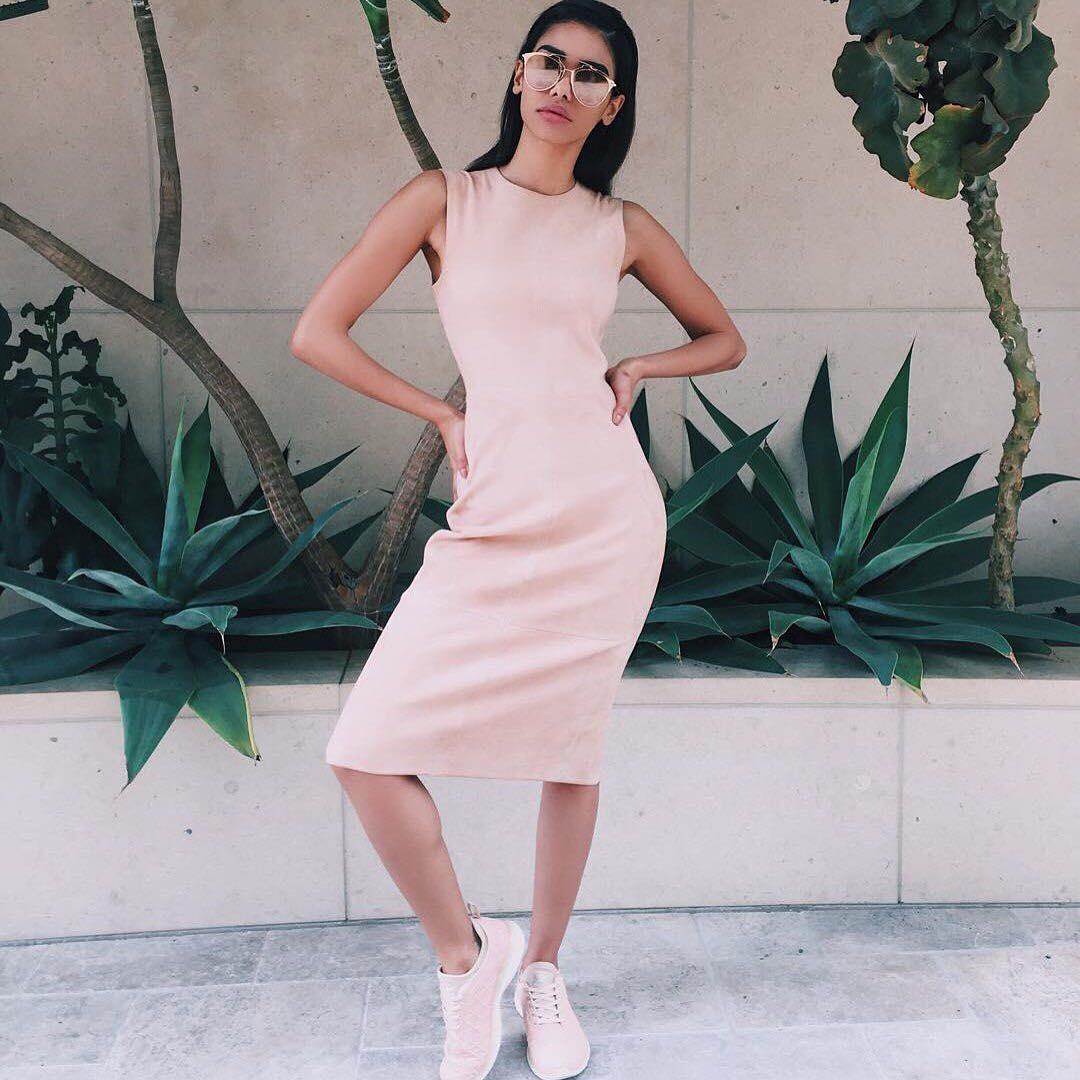 Which models of gym shoes and sneakers can match dresses?
Choose non-standard models of gym shoes and sneakers that are far from sports shoes. Actually are not designed for intensive trainings. Sports brands include these shoes in lifestyle-collections. And any seller will prompt to you either these or those shoes are suitable only for walks or you can put them on and go to the gym.
Classical models of gym shoes, such as Converse, Reebok, Vans or Nike, have long become very popular with fashionistas and even are not considered to be sports shoes. You can combine them with dresses without fear of looking ridiculous.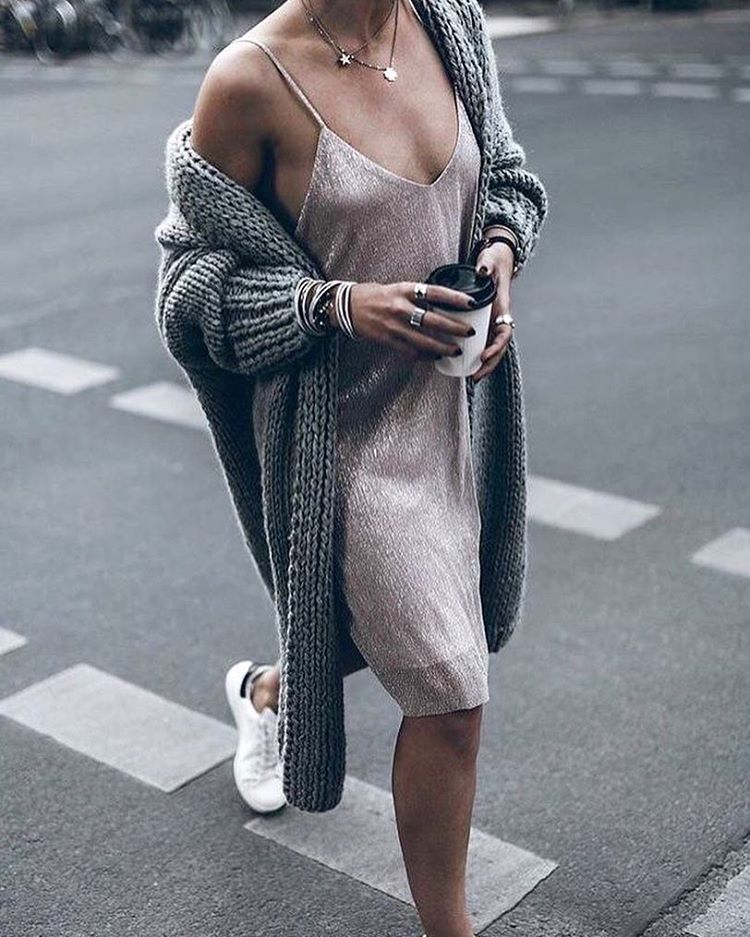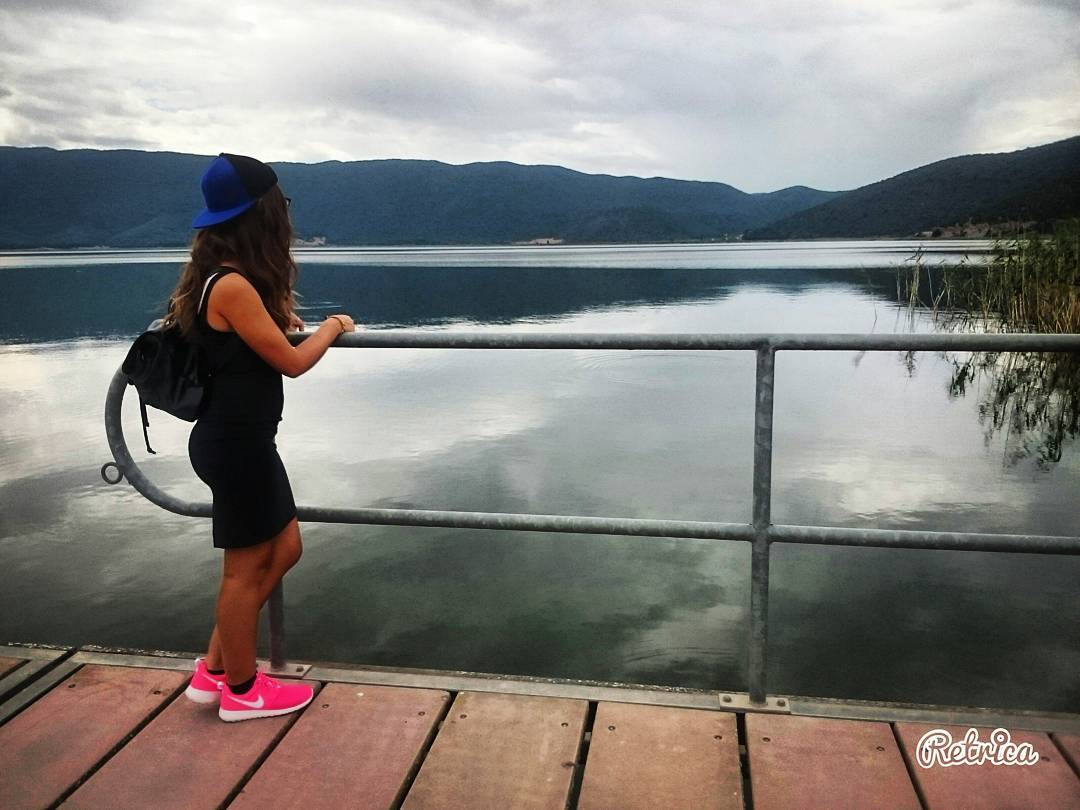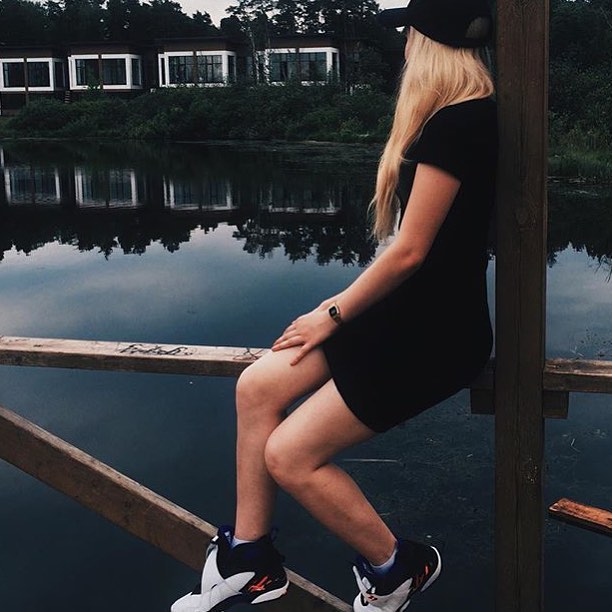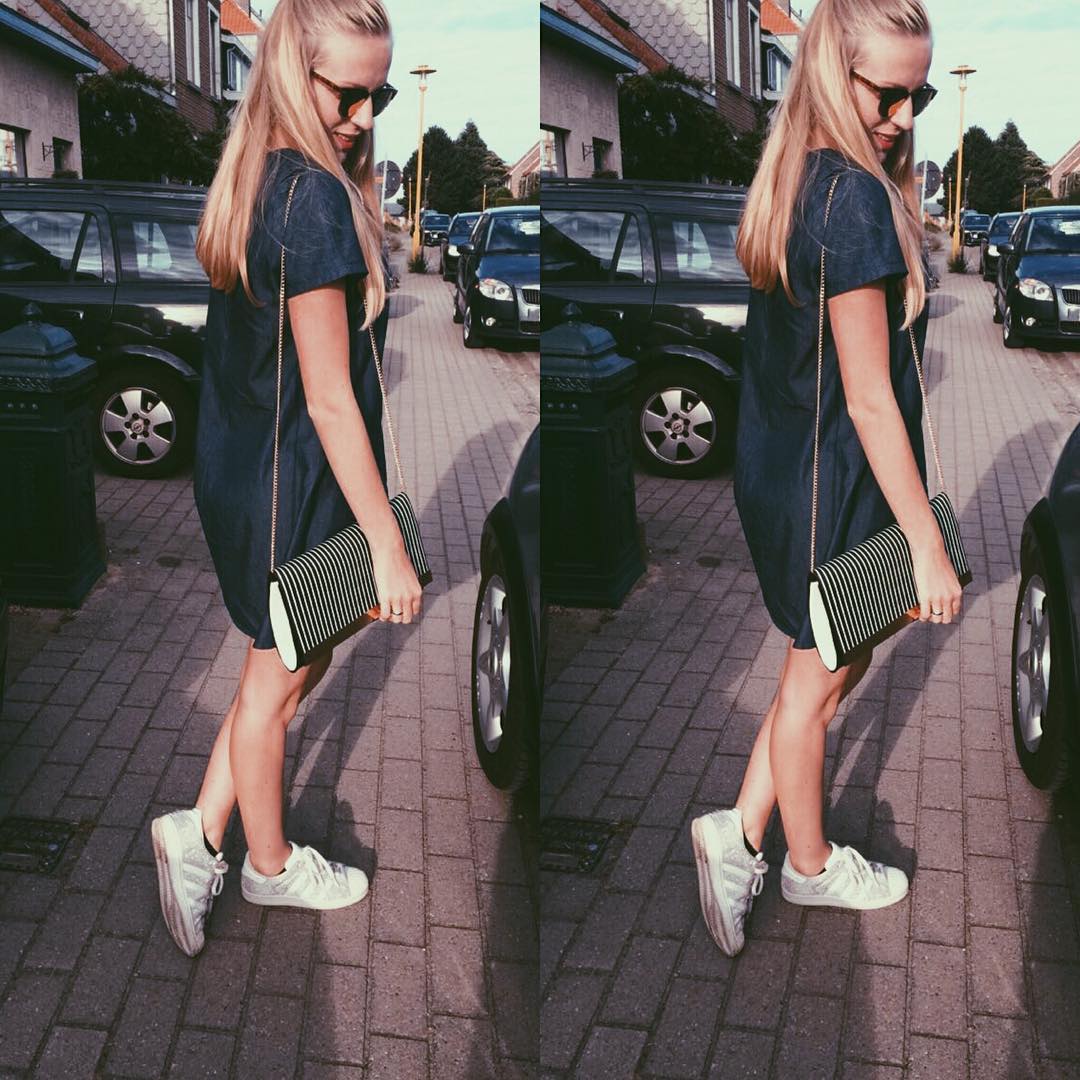 How to wear sneakers with dresses?
Not all dresses can be combined with gym shoes or sneakers. The combination of sports shoes and a dress in sports style is the simplest and most available as it is relevant only in the context of one style.
You need only select a bag and accessories that will not destroy the whole image. Denim dresses and shirt dresses can perfectly match gym shoes if you choose the length of the dress correctly. The medium length combined with shoes on a flat sole can visually make the legs shorter and "cut" the figure on unequal parts. Especially, if you put on high gym shoes. You should choose the flared or lush style of a skirt of a dress, for example, gored, bell or A-silhouette.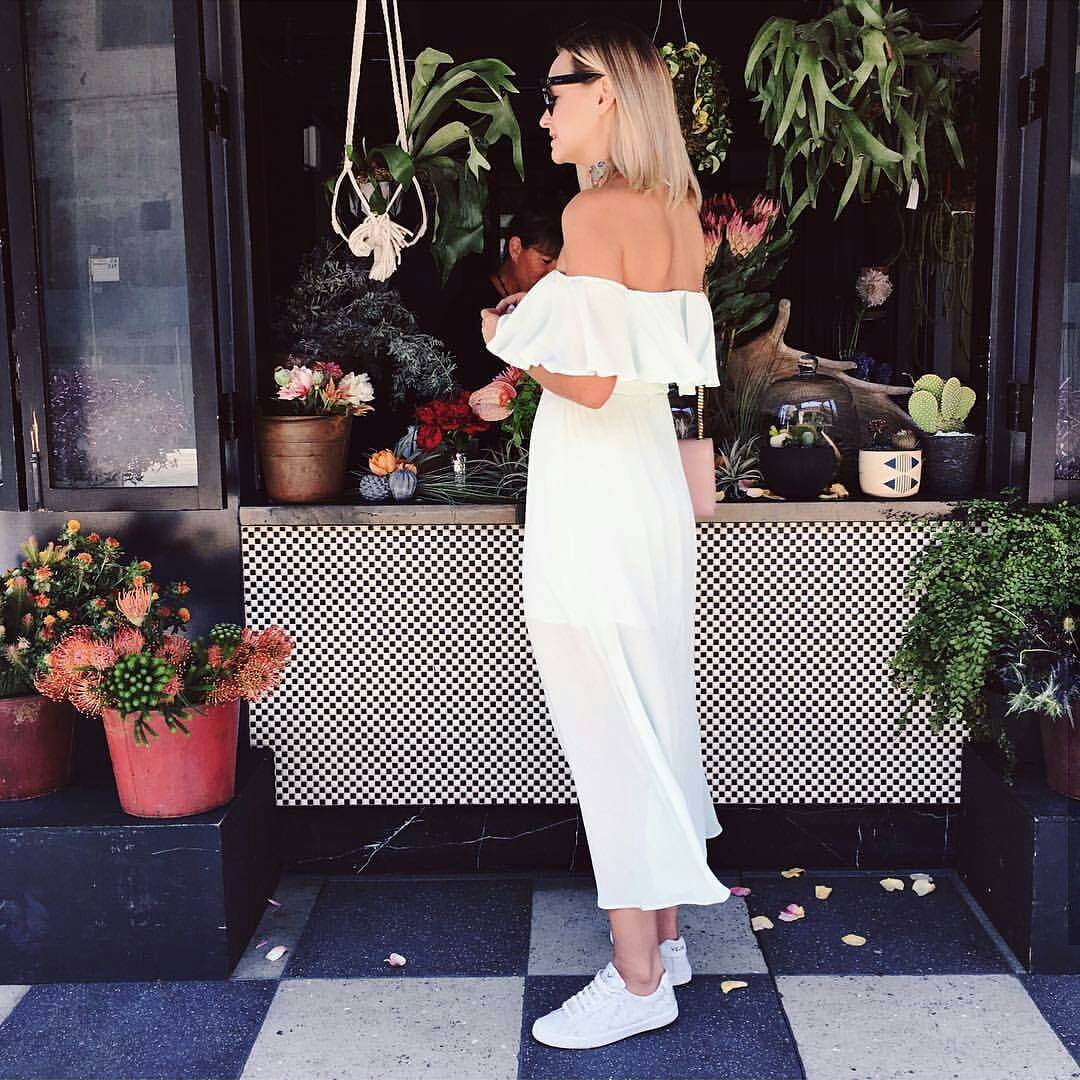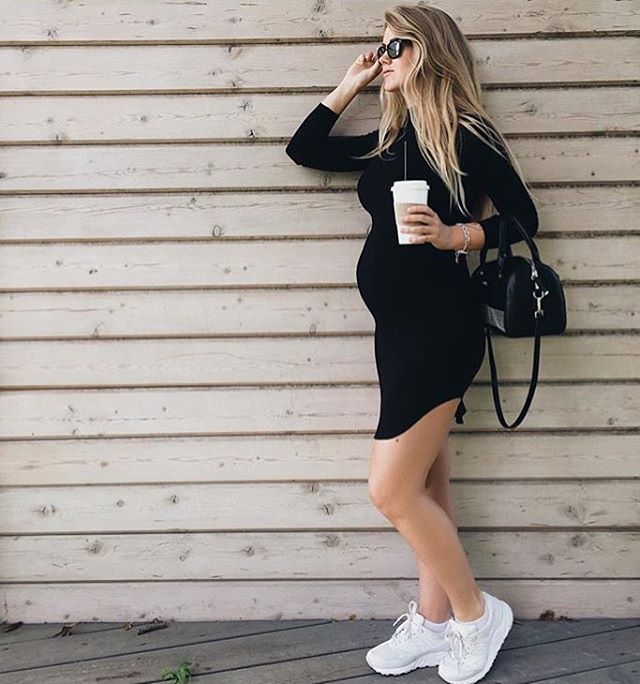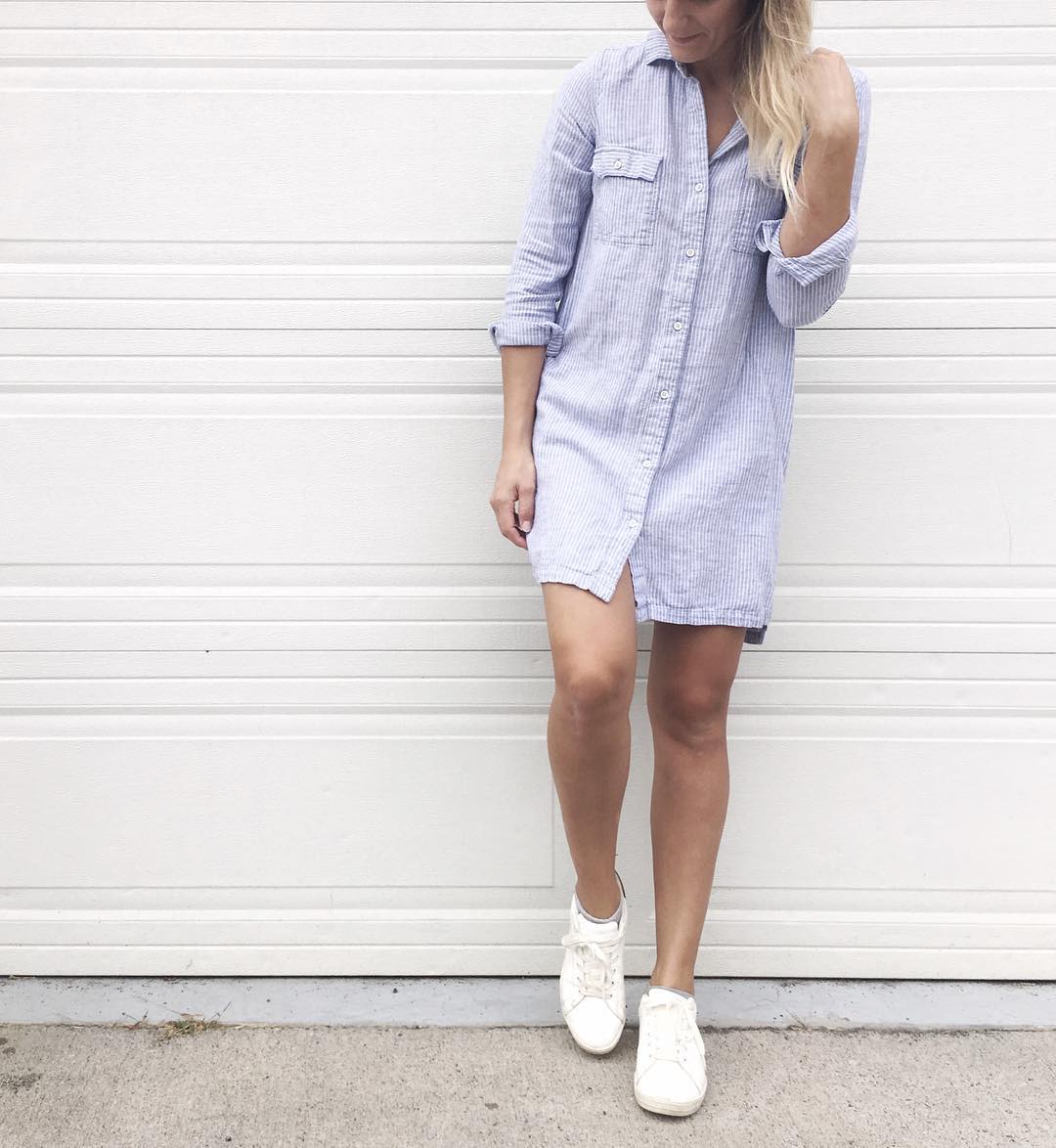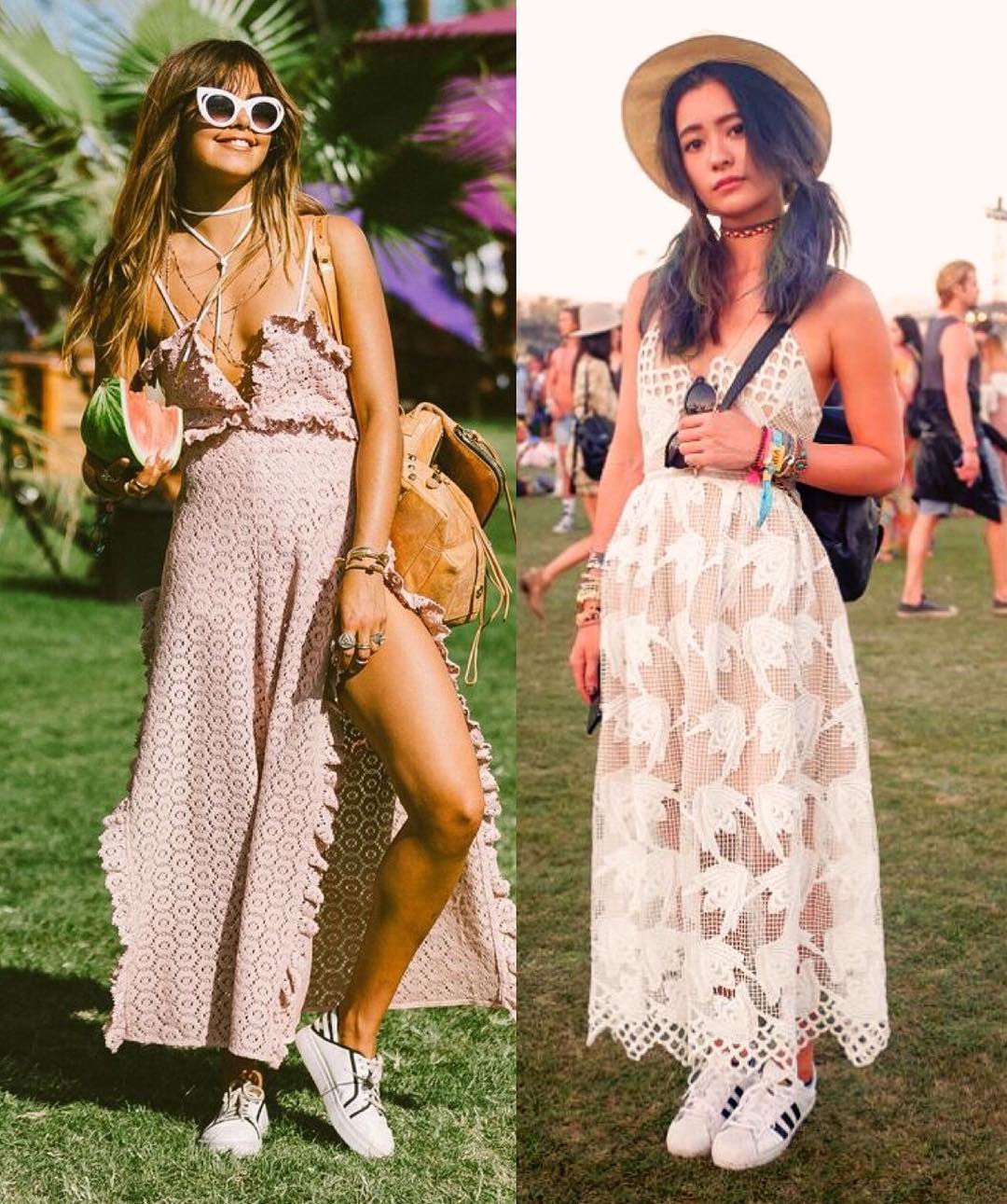 Don't attract contrast
Sports jogging wedge sneakers with dresses don't match a womanly evening dress with sneakers, frills or embroidery. If you want to put on convenient shoes without heels, choose oxfords or ballet flats, but not athletic footwear.
It is not recommended to combine evening dress with sneakers. Only rebels like a star of "Twilight", Kristen Stewart, can do this, but ordinary girls wearing gym shoes and an evening dress will look ridiculous. If you want to go to party in a dress and sneakers, put on a black leather dress and black sneakers and you'll never pay off.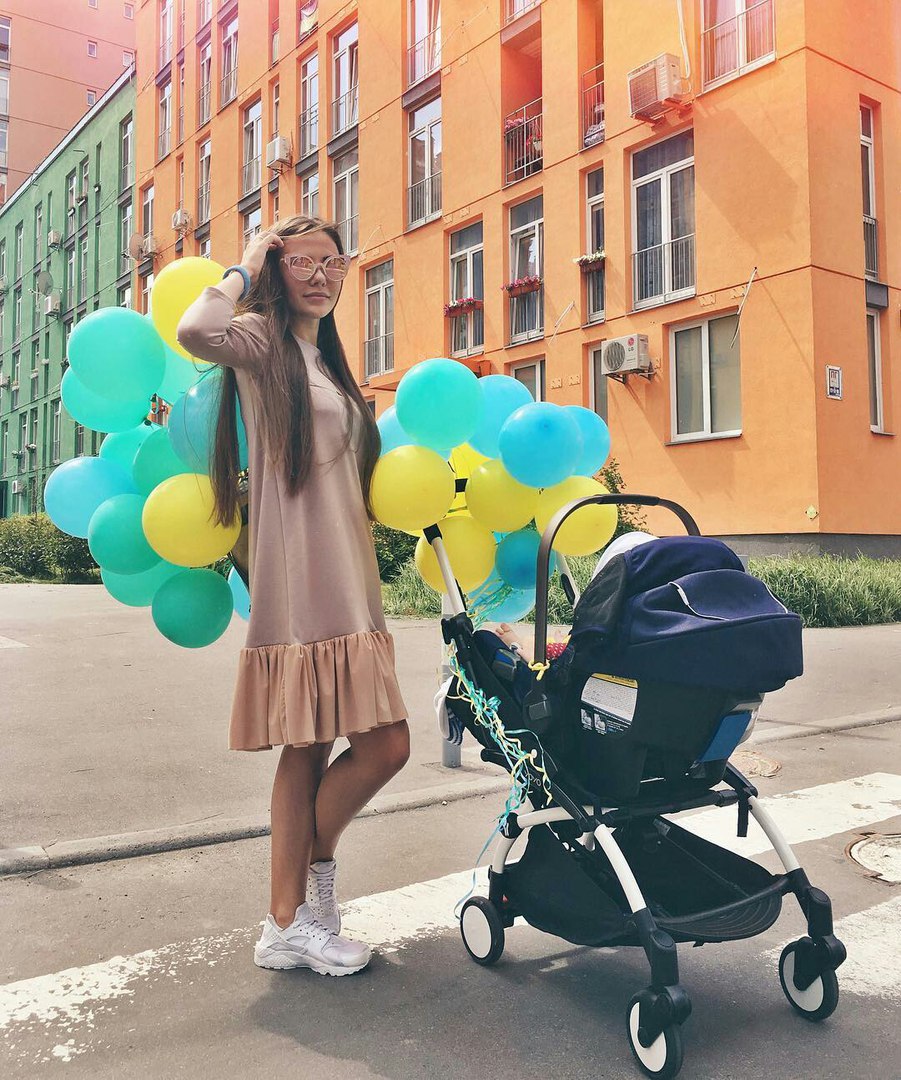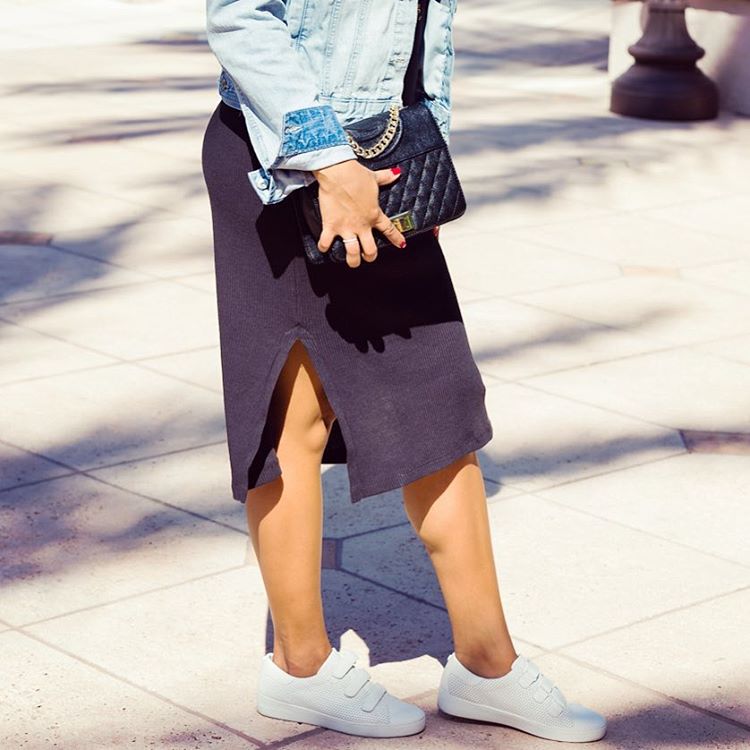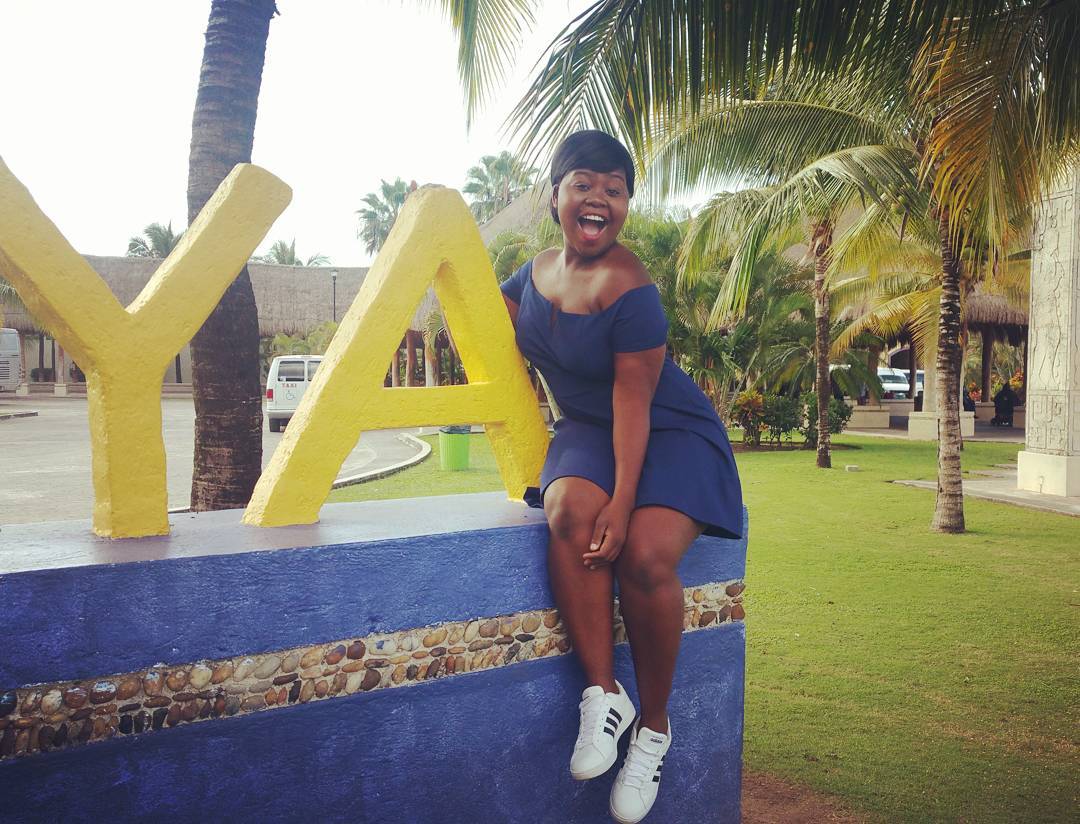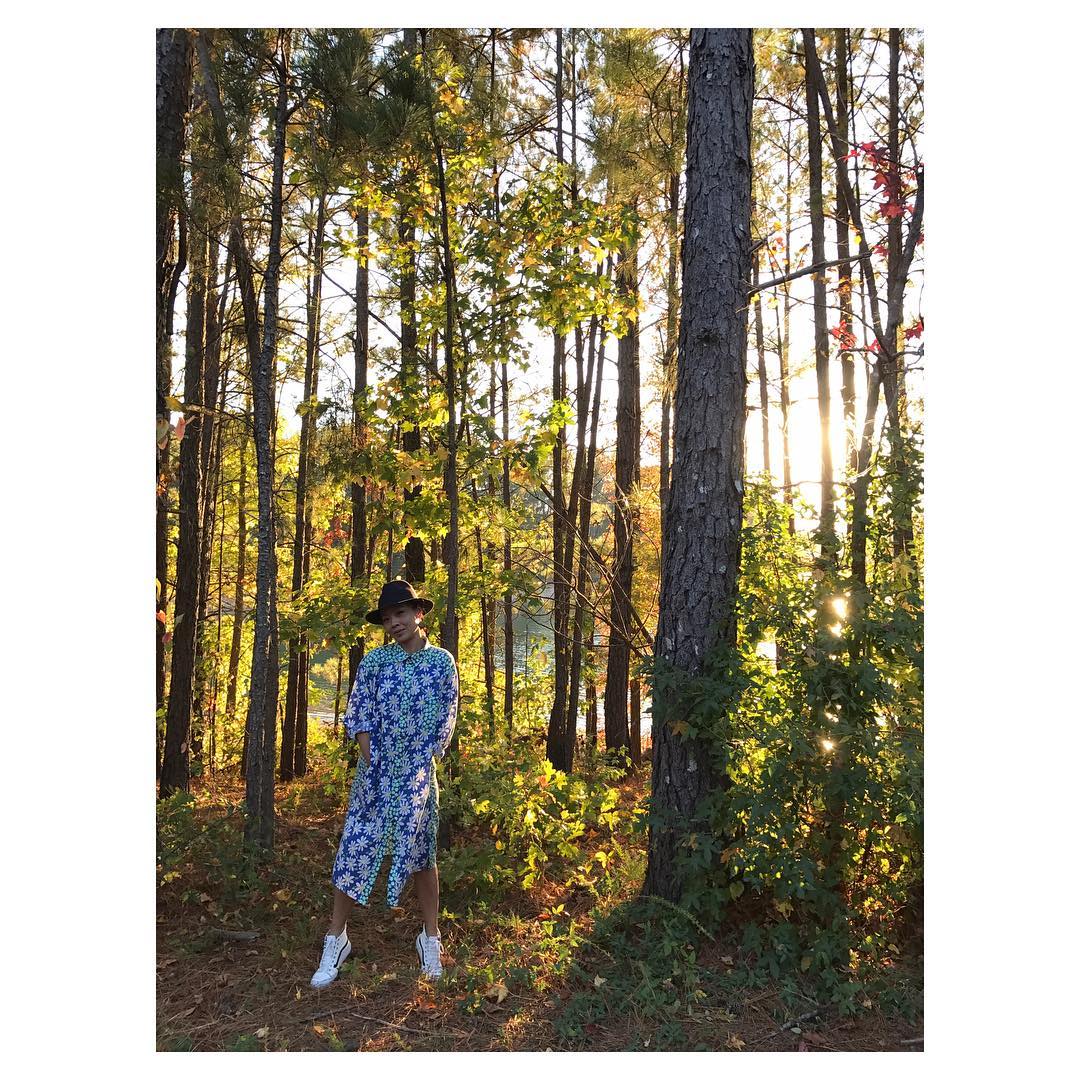 Dress with sneakers: keep the harmony
It is better to wear a motley colorful skirt with uniform and non-obtrusive gym shoes. And a monotone skirt of a pale shade – with bright colorful gym shoes or sneakers with prints. The lighter the fabric from which the dress shoes with sneaker soles is sewed, the less bulky gym shoes should be. With chiffon or silk dresses it is better to wear light fabric gym shoes or classical Converse. And with a dense denim or leather dress with sneakers – colorful Air Max on a small sole.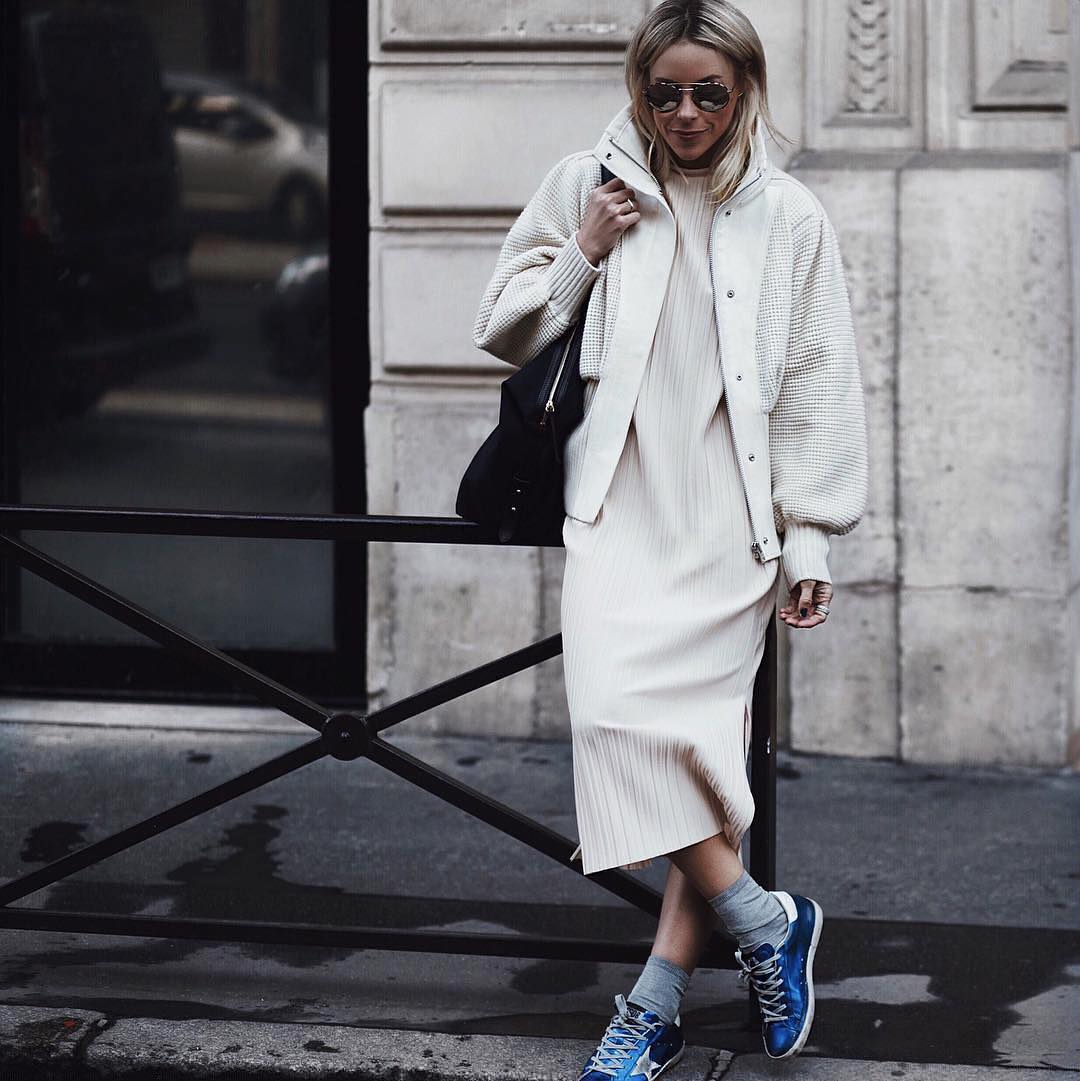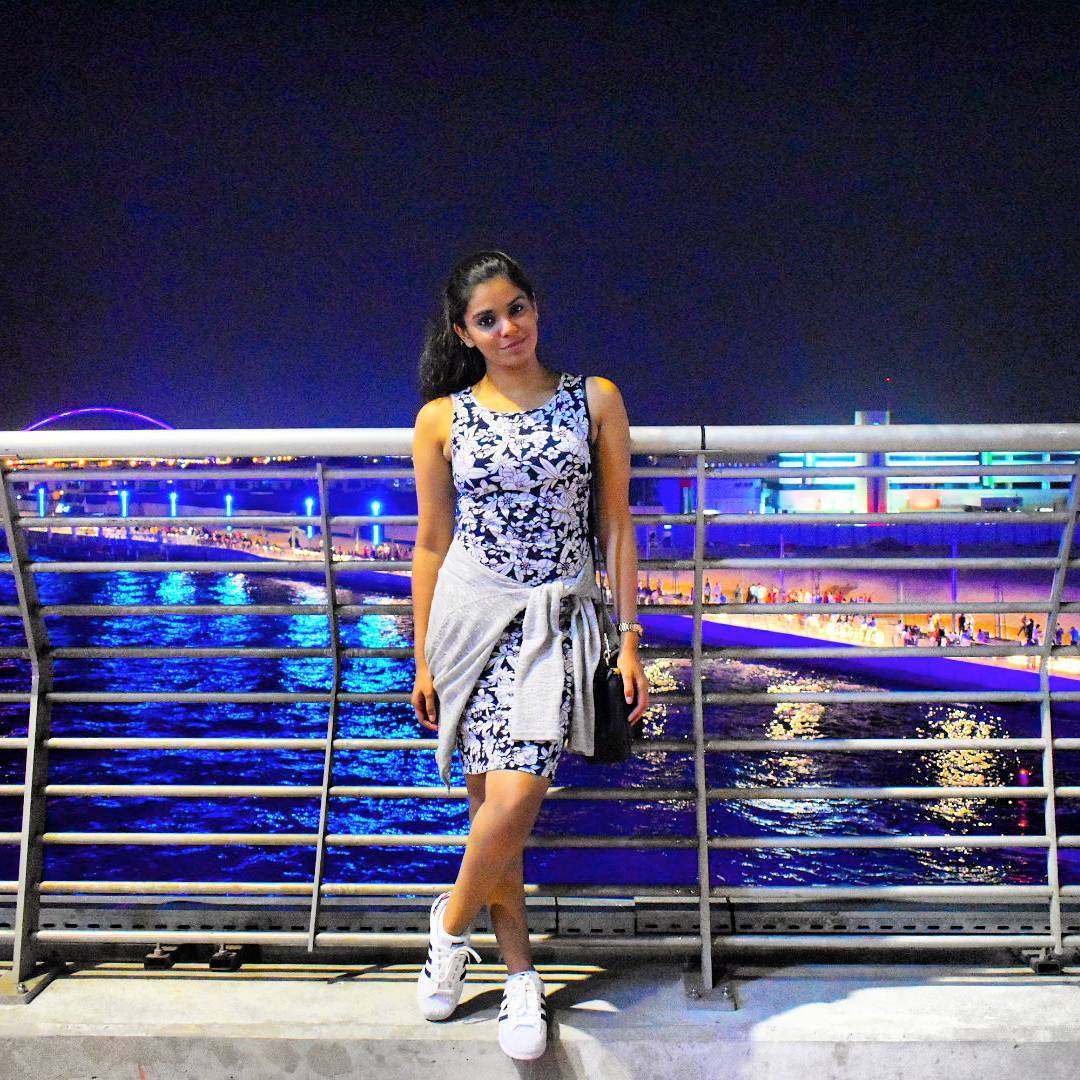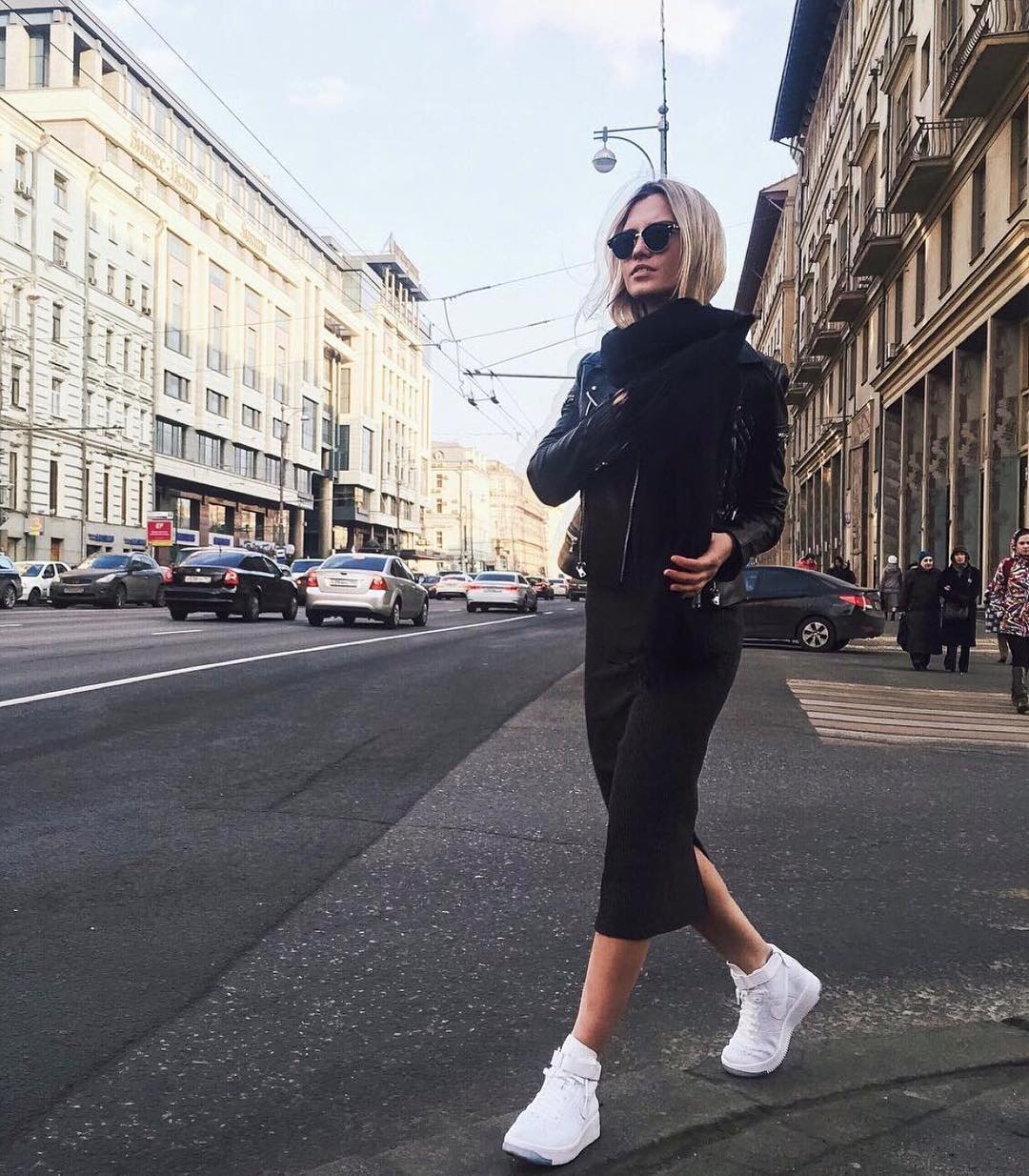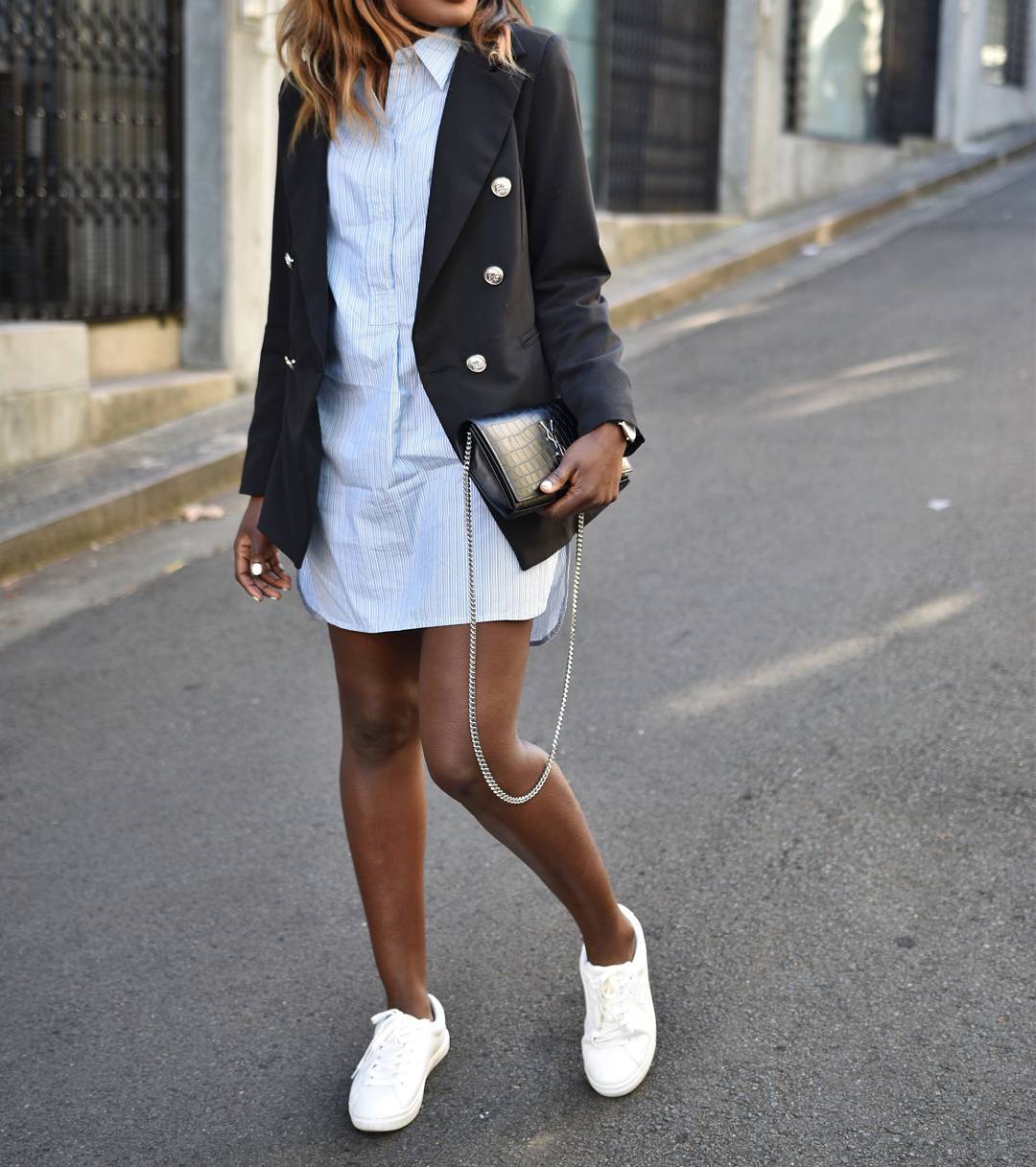 Do you wear dress with sneakers or sneakers in summer? Share fashionable tips in the comments!
Photo from Instagram.com