If you want to be edgy this year, just try to master geometric nail art! It implies universality combined with modernity, orderliness and randomness at the same time. Nail designs with geometric figures are extraordinary, not boring and stylish! It will suit almost all dresses letting you be fashionable and self-confident. Geometric manicure is a quite broad concept. Remember the school curricula. It's a mistake to think that the design implies only squares, triangular and circles painted on the nails. Simple lines, spots, stripes and, finally, complex ethnic patterns are also a part of geometry.
Geometric Nails: Popular Techniques
We'll start with different ways of creating geometric nail designs.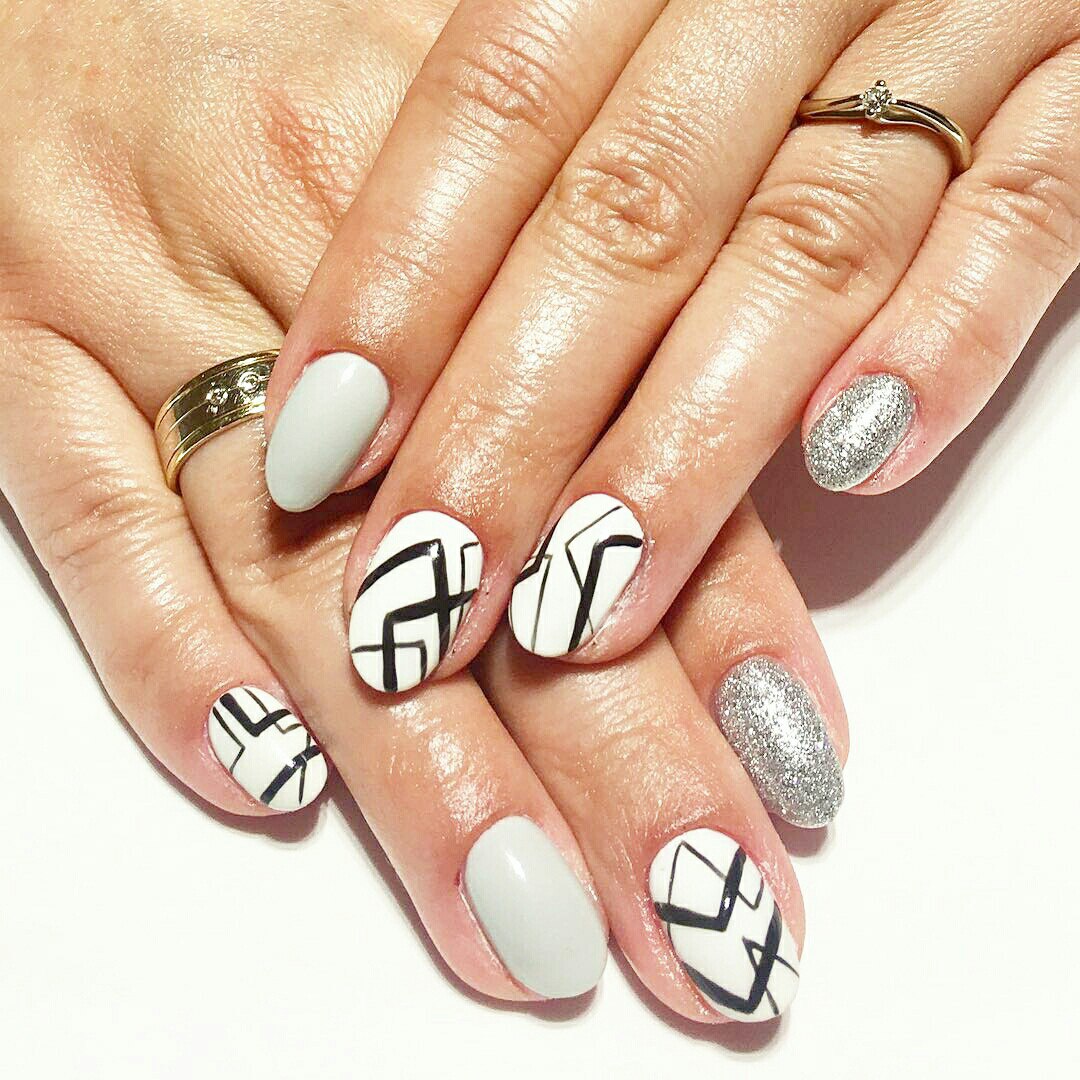 What tools do we need?
Brush, toothpick, needle. The inimitable tool for painting patterns, including geometric figures, is a thin brush. Of course, perfect straight lines and figures can be painted only by nail artists as they have been improving their skills in nail art for a long time. At home you can replace the brush with a needle or a toothpick. But this method (even if it's so popular) is mastered by not many women.
Special stripes and tape. If to use imagination, you can create perfect geometric nail art figures with stripes for the French nail design. If you've not bought them in advance, use an alternative material, usual adhesive tape. This tape can save your day. It's very flexible so it can be stuck not only diagonally but also archwise. Admirers of the French nail design have long used tape to create a perfect line at the nail tips. It's easy to use. Stick strips forming needed figures and lines and boldly cover the nails with polish closer to the tape. Wait until the picture dries a little. After removing tape you'll get a perfect straight line!
Tape with paper base. This handy material lets diversify design. With tape with paper base you can paint figures of any complexity and size on the nails. To do this, cut out needed patterns (circles, triangles, diamonds and squares) of the material. Cover the nails with chosen polish and let it dry. Then, separate paper base from tape and stick it to the basic level. Apply a layer of contrasting polish to the top. There'll be colorless figures under the tape.
Dotting tool. A special stick will be very useful! It's so easy to paint small circles and thin stripes with it. It's better to have a dotting tool with a replaceable tip to have an opportunity to paint figures of different sizes.
Golden decorative tapes. In shops you can find thin golden tapes with a sticky base. You can use them to create glossy lines, as well as to make polygon's sides perfectly straight. The simplest way is to stick stripes diagonally (or in other direction) to divide the base into parts. You can paint several segments in another color. Would you keep golden tapes or remove them? It's only up to you!
Stamping. Catching the trend of geometric figures new interesting templates with patterns hit the shelves. With stamping you can create a complex geometric nail art and design just in a matter of minutes. You can decorate all nail plates with patterns of the same size, which is impossible to do using other techniques.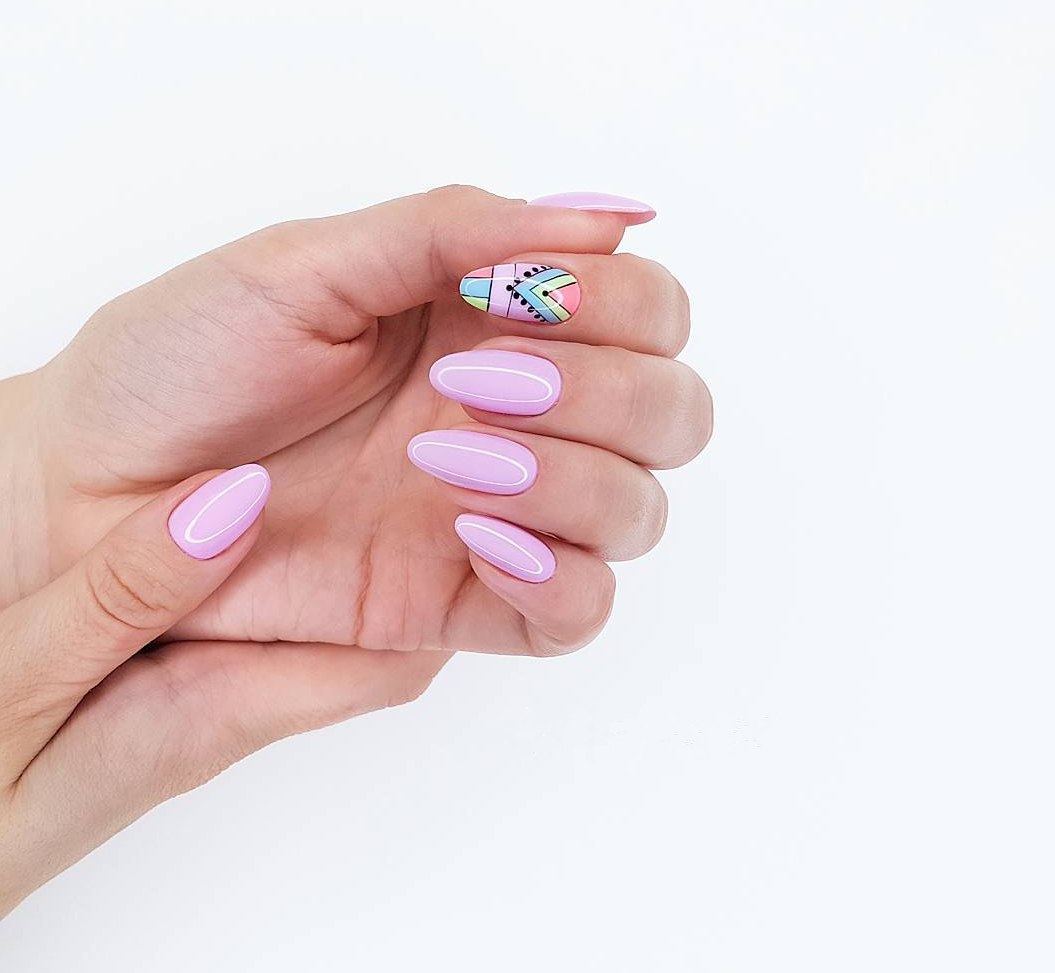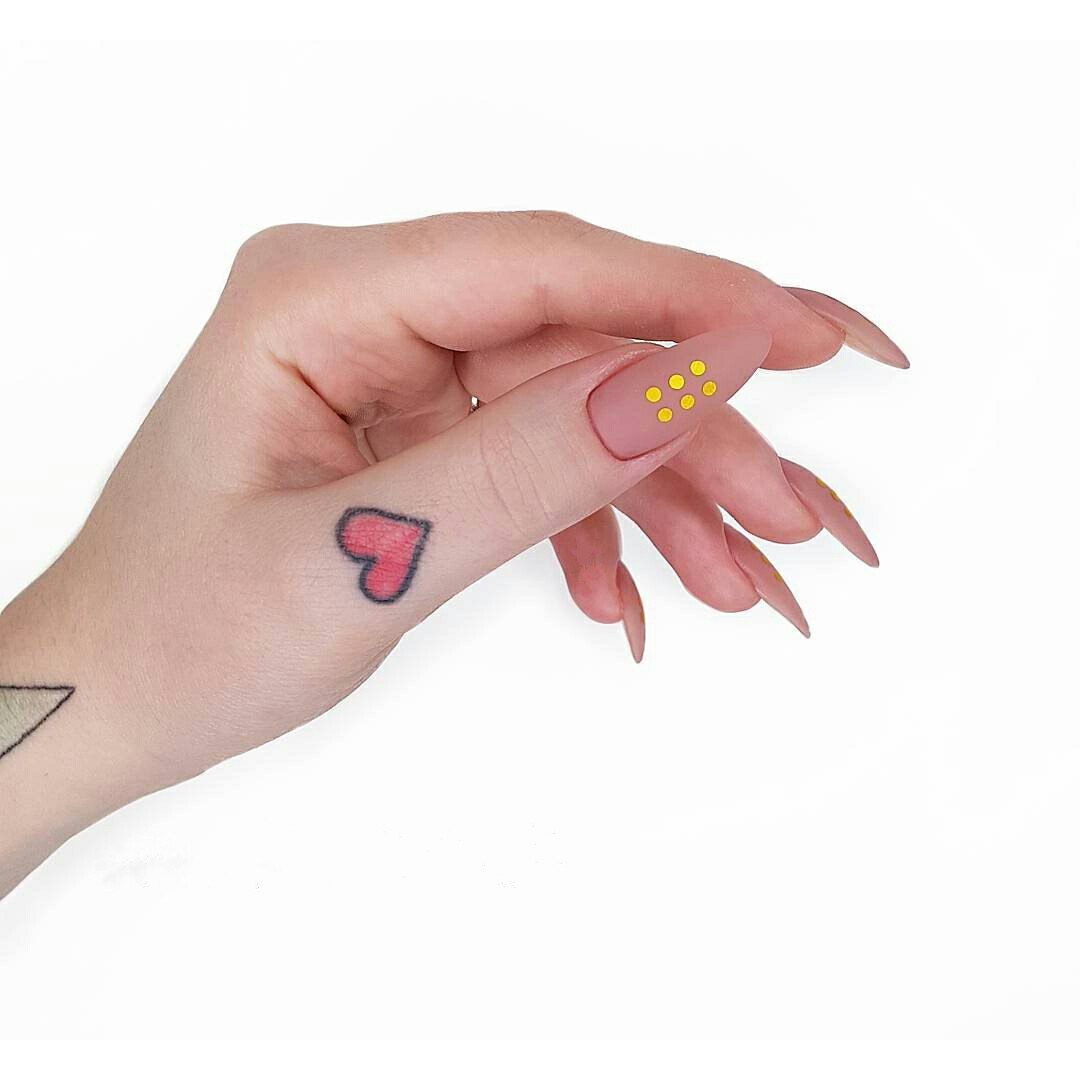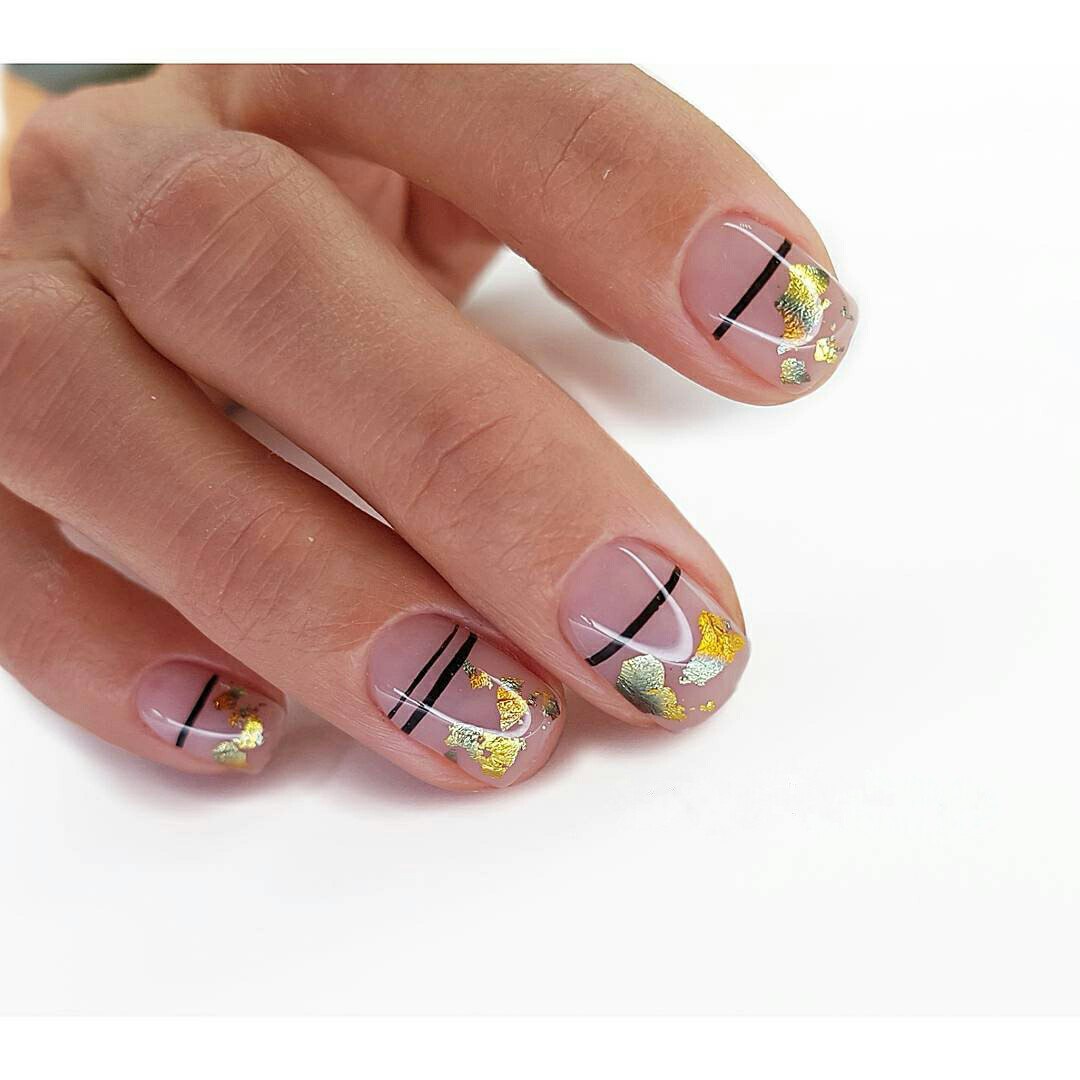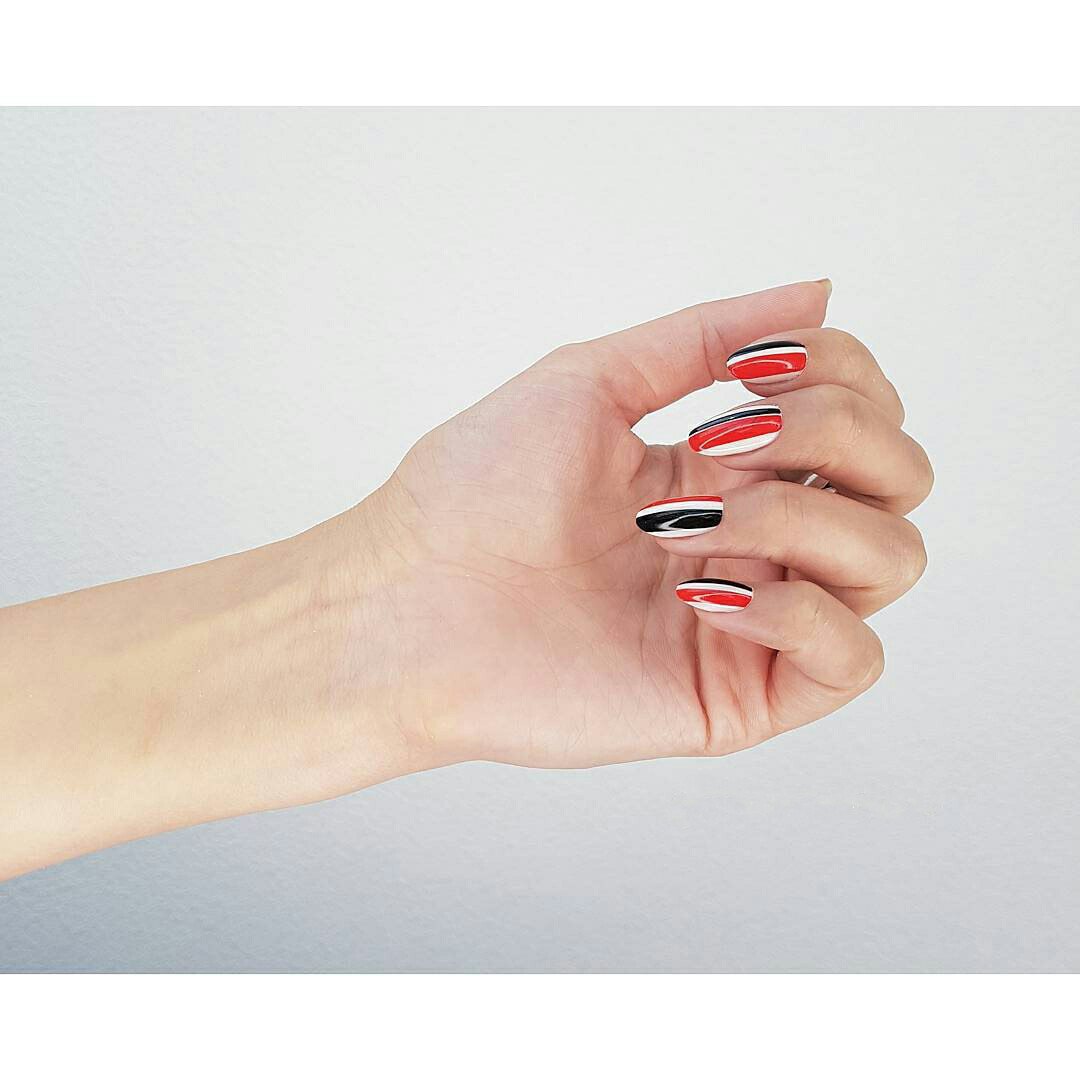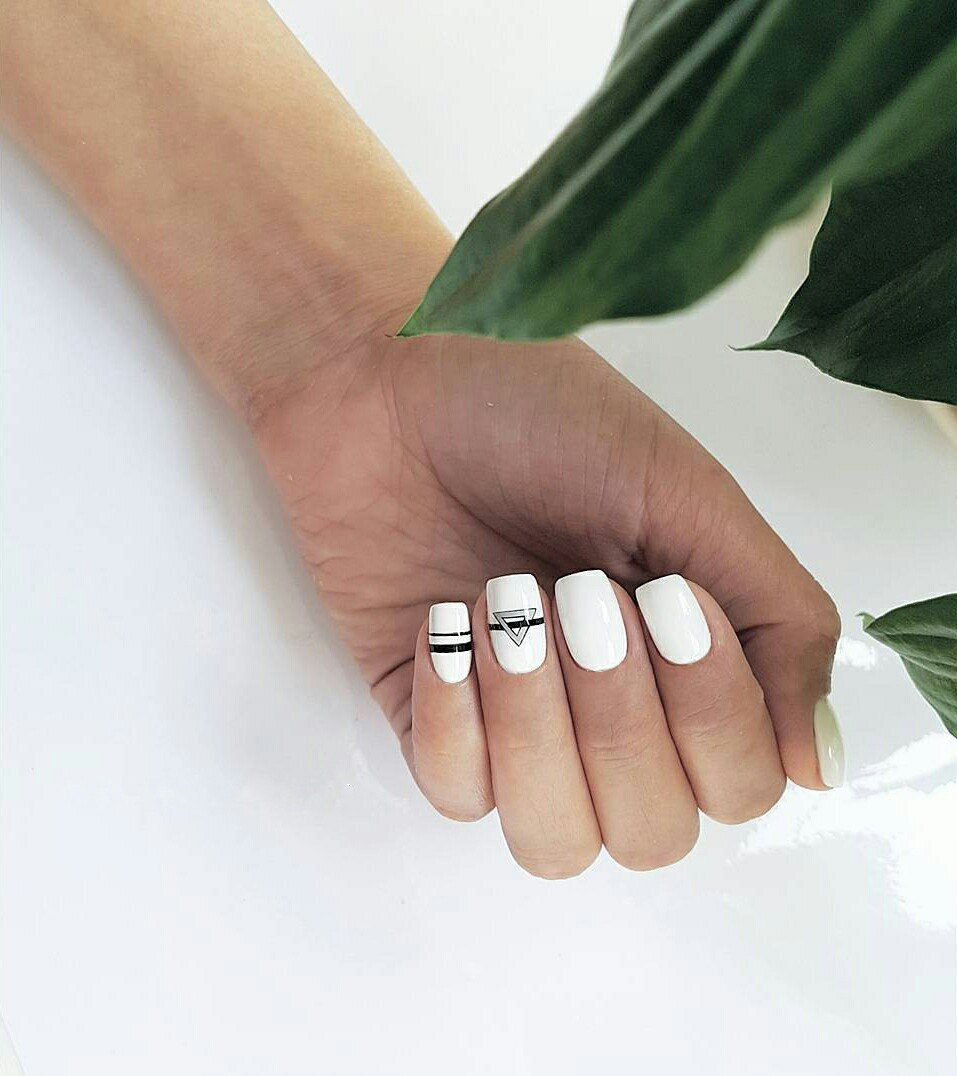 Geometric Nail Designs Ideas
Mosaic. The finished sole-colored coating can be divided into parts with lines. Then some segments are painted with polish of different color.
Lines. You can create simple geometry that is very effective with plain lines crossing the base diagonally, horizontally and in other different directions.
Stripes. Stripes painted one by one are a fashion trend in both clothes and nail art. For instance, black and white or blue and azure stripes are often used in sea designs.
Zigzags. To create such design you will need tape and scissors that cut in zigzags. It's necessary to prepare several zigzag strips. Cover the nail plate with one-colored polish and then stick strips. Cover the nails with contrasting layers. There'll be unpainted segments under the tape. Remove tape only when the top layer dries a little.
Chess. Small white and black squares that go one by one can be painted very quickly. First of all, cover the nail plates with a thick layer of black polish and then paint net with a white gel polish. To do this, draw two vertical and three horizontal lines. Then, you should paint chequered squares through one. You can change the color range using, for example, red and black polishes.
QR codes. Personalized QR codes printed onto your nails are the latest trend, allowing you to share contact info, social media profiles, or messages with a simple scan. This fusion of fashion and functionality adds a unique touch to your style and lets your nails become a canvas for self-expression.
Geometric disorder. Different patterns are painted on the nail plates in a chaotic order. Draw circles above squares and triangles above them. Use the same figures, for example, diamonds, that cover each other on the nails.
Ethnic patterns. Stripes, points and figures painted in a particular order resemble patterns on a national dress.
More ideas are presented in the photo gallery.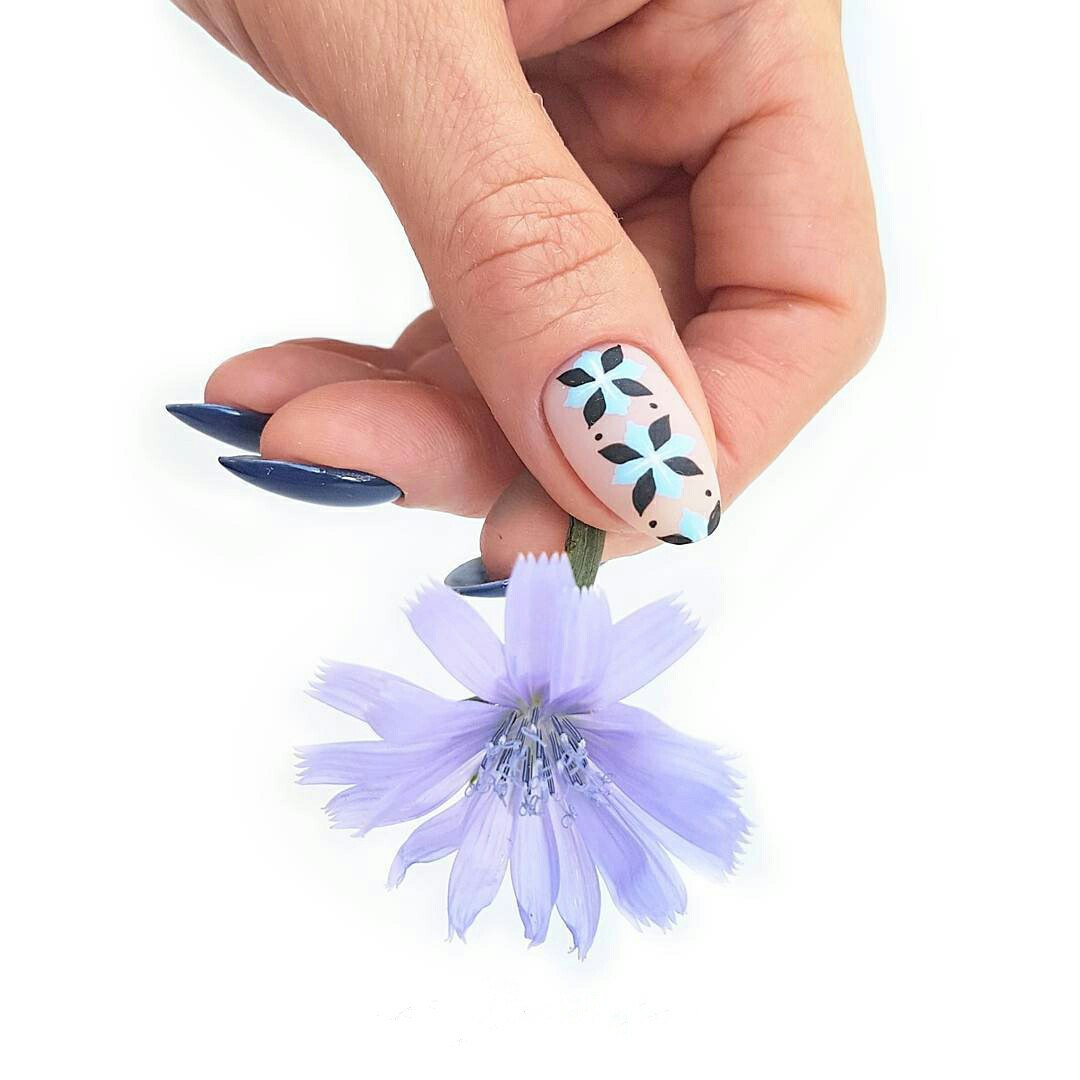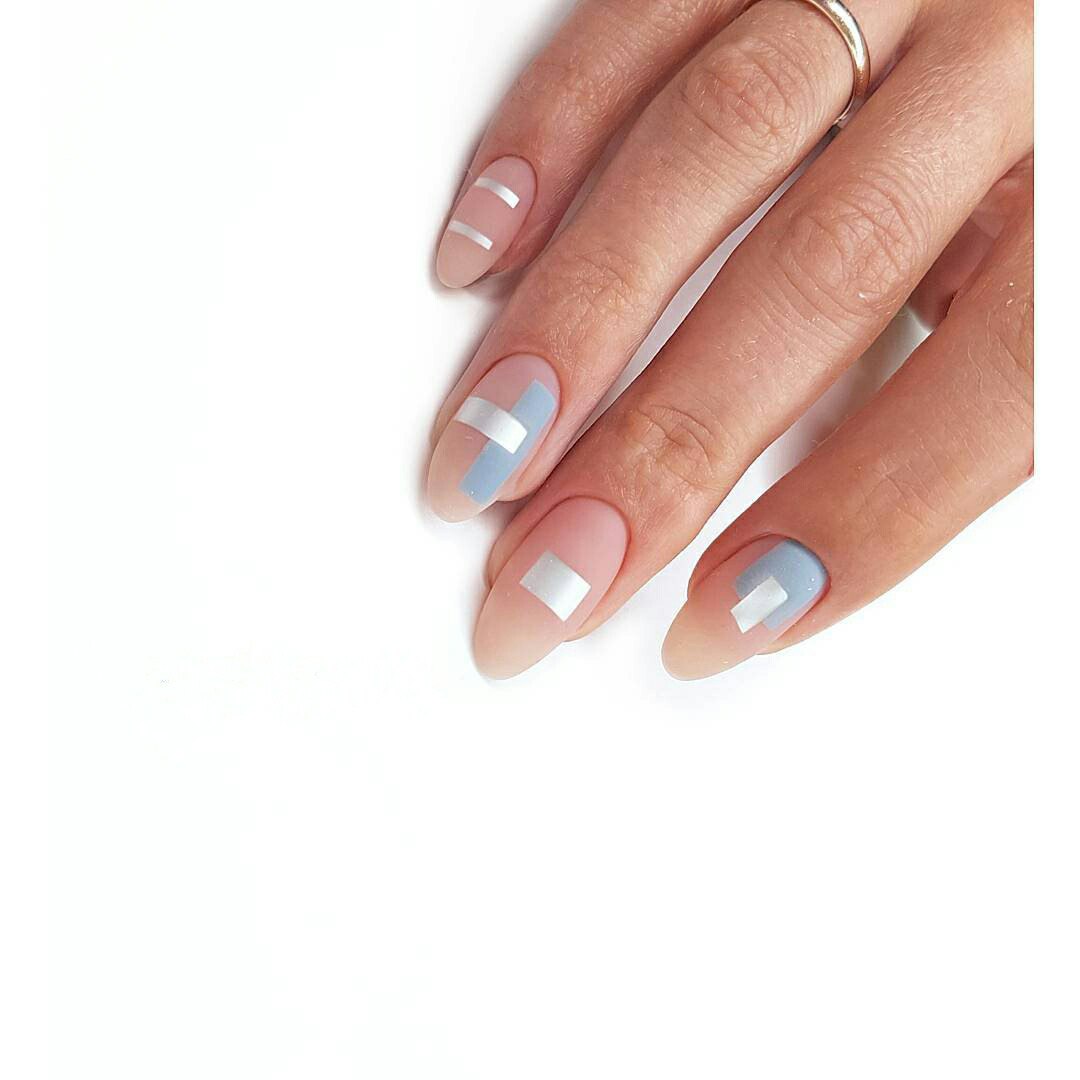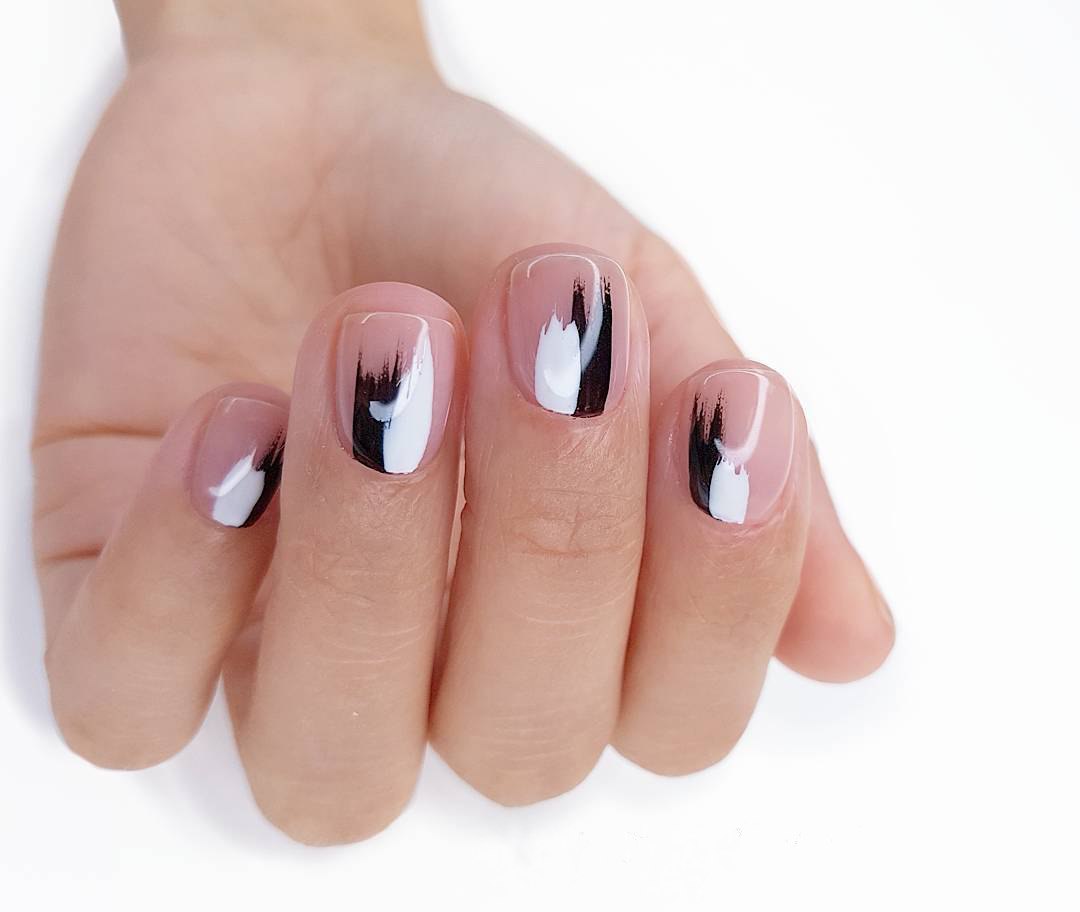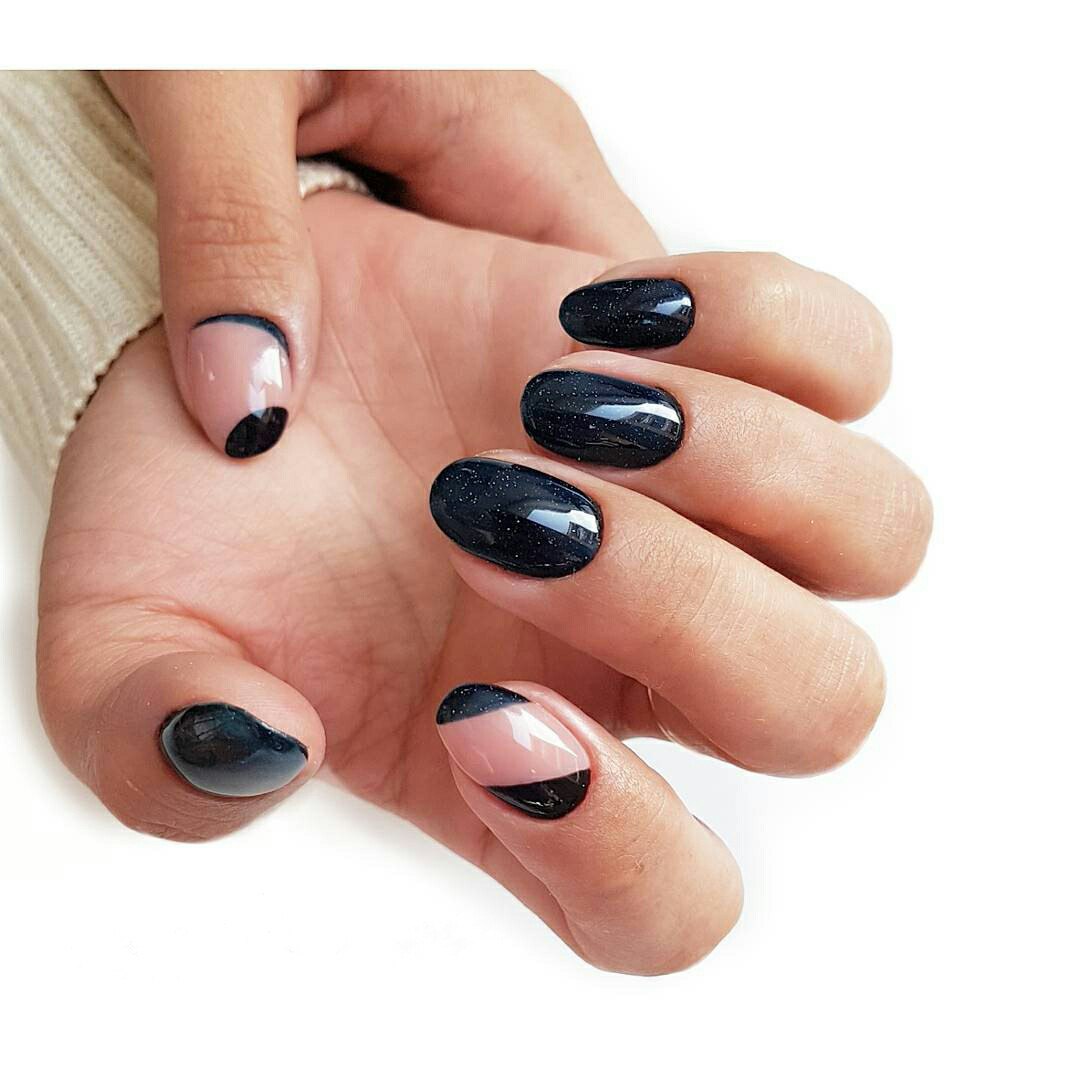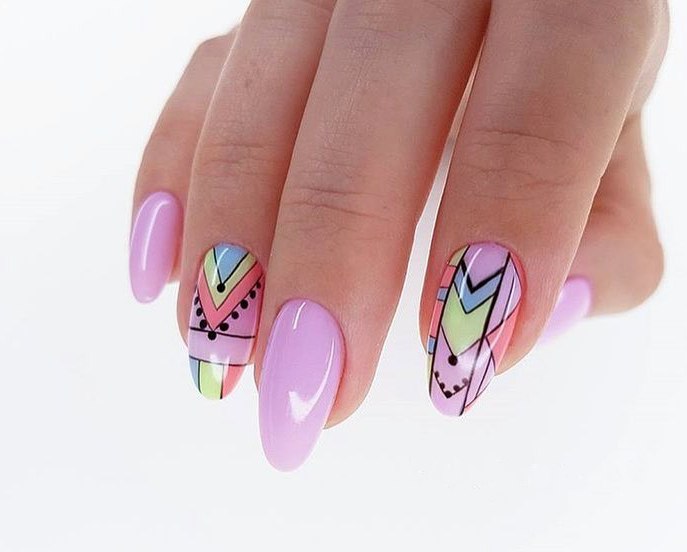 Geometric Nail Art and Designs: Useful Tips
Use any similar and contrasting colors for the design. It's better not to mix similar shades as the picture will be faint and patterns and segments will have some defects and won't be emphasized in the background. If you use shades of the same color, choose contrasting ones: combine purple with lilac, orange with yellow, etc. Choose thick and dense polish structure. Semitransparent shades won't look as effective as desired.
Adhesive tape with high stickiness can spoil the design. To prevent this, stick adhesive tape to the skin and then to the nail. When you decide to remove tape from the nail plate, it's easy removed without catching some polish particles.
If you've chosen too complex pattern for the design, it's better to decorate not all the nails but only 2-3 nails with it. All the nail plates painted with many lines and figures will be perceived complicated. Simple geometric pattern can be painted on all the nails (diagonal lines, crossing strips, dots).
If it's difficult to draw the similar patterns on the nails, don't be sad. Such design will look beautiful even if lines and figures are different on each nail. To make such picture look harmonious, paint them in one color range.
If you have the short nails, boldly choose the geometric design! Any of the versions mentioned in this article will suit perfectly!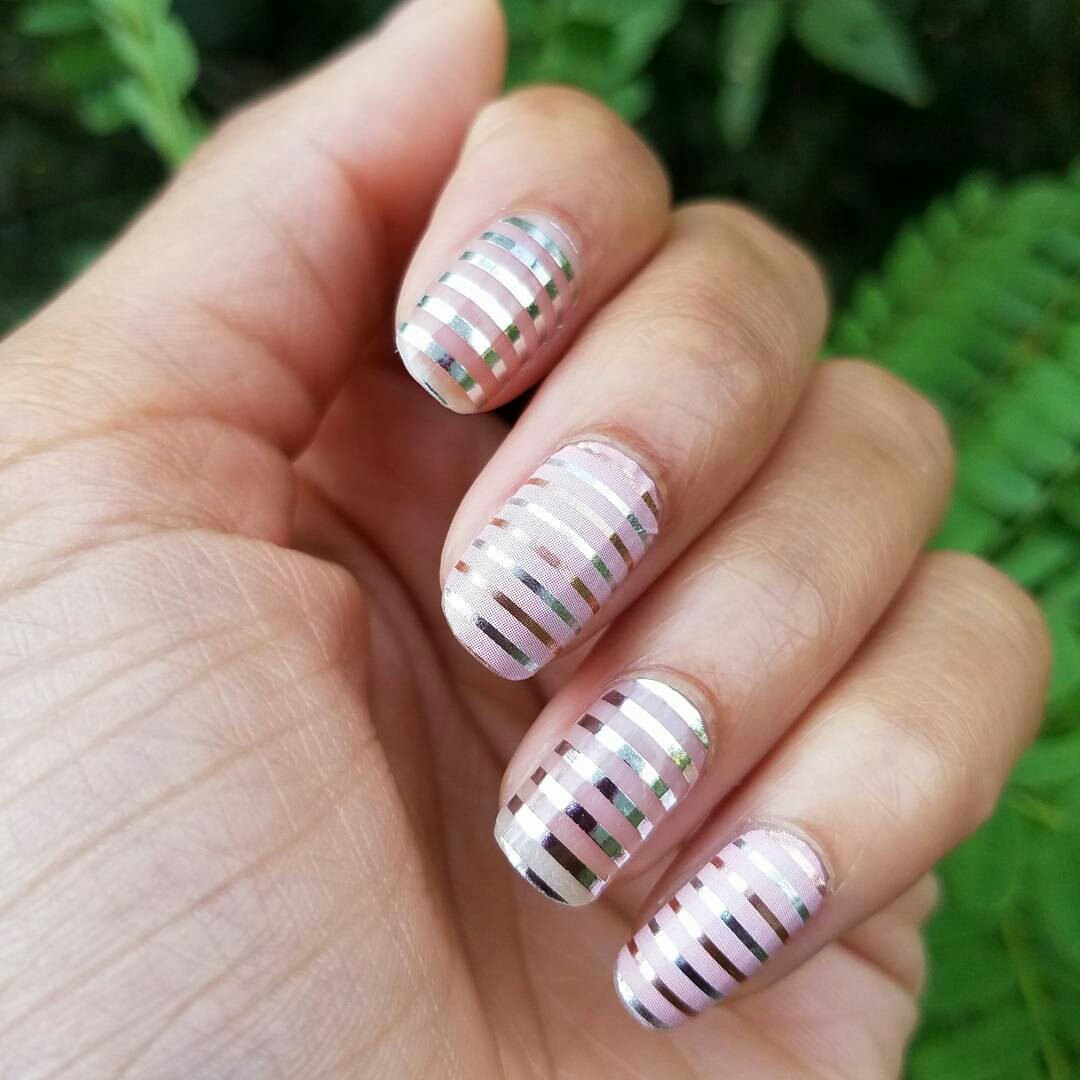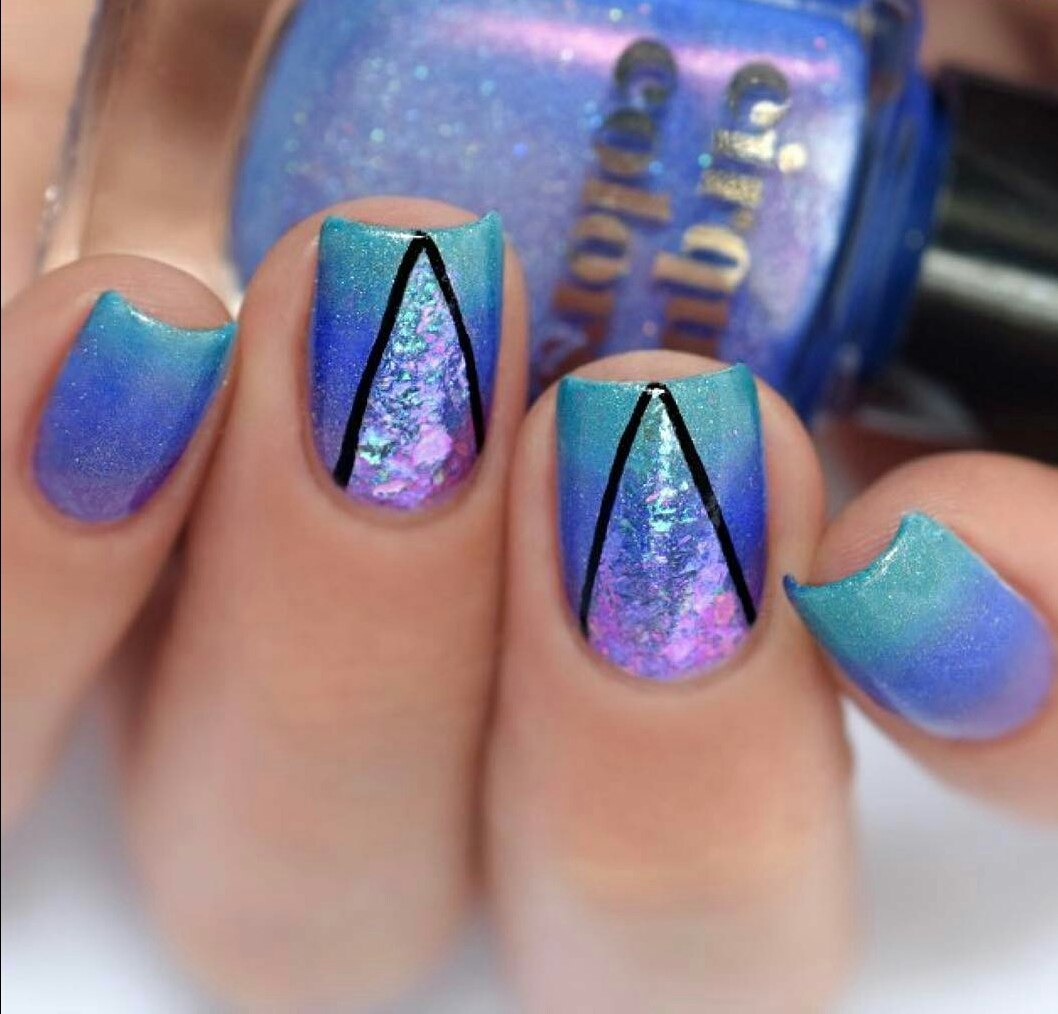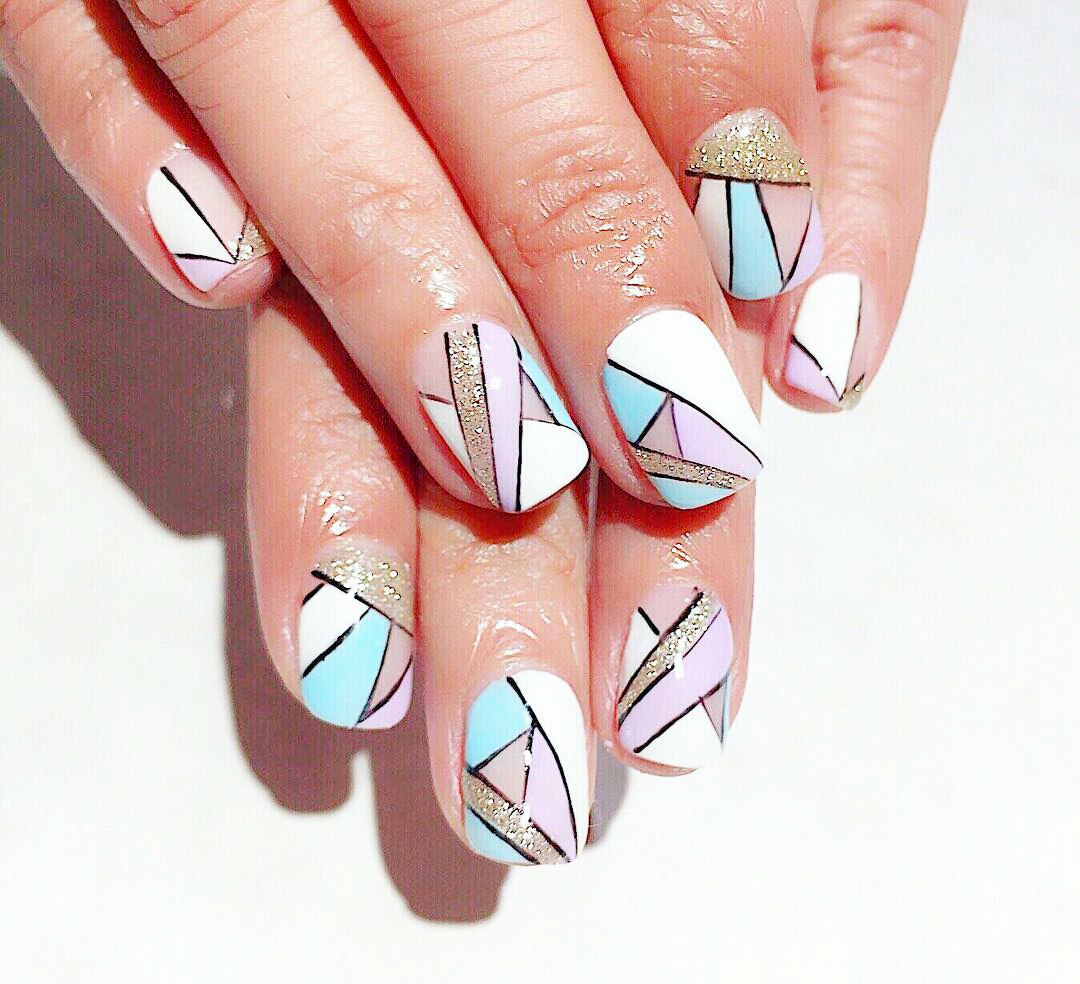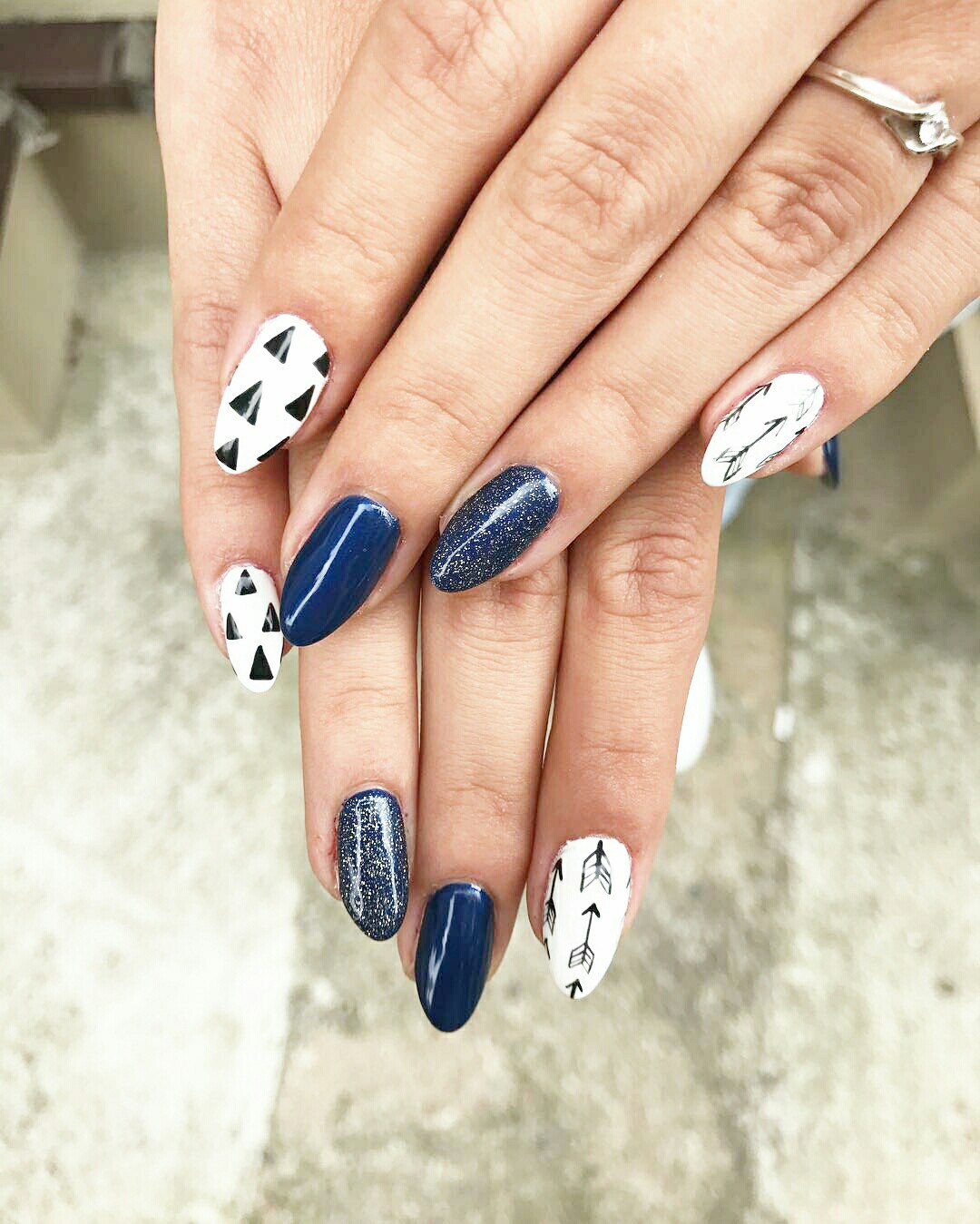 Geometric nail art is a wonderful idea to prove your art and come up you're your own interesting nail design. By the way, you will enjoy the process of creating the design!
Geometric Nail Art: Video Tutorial
Photos from Instagram.com