Can you hear the wedding bells ringing? Clearly, 2022 is a good time to get hitched! Outdoor weddings are crucial as you have to deal with contingencies for sudden changes in the weather and hire a wedding marquee in case of rain.
But then again, no one is going to stop you achieve the wedding of your dreams no matter how painstaking it is to plan one!
Beach weddings are a total gigantic test to take on. If you live in the city, you have to plan how to transport everyone to the island of your choice.
You also have to check the tide! There are numerous concerns to deal with from wedding planning horrors down to figuring out what best luggage sets to bring to the island for all your preparation needs.
Then again, who cares about these problems anyway? The best part about this is that you get to marry your one true love and celebrate it with your friends and family.
If you're planning to tie the knot at the beach this year and have no idea which island paradise to pick, here are some options that you can check where you can spend the most romantic day of your life.
9 Romantic Beach Wedding Destinations
1. Four Seasons Resort, Bora Bora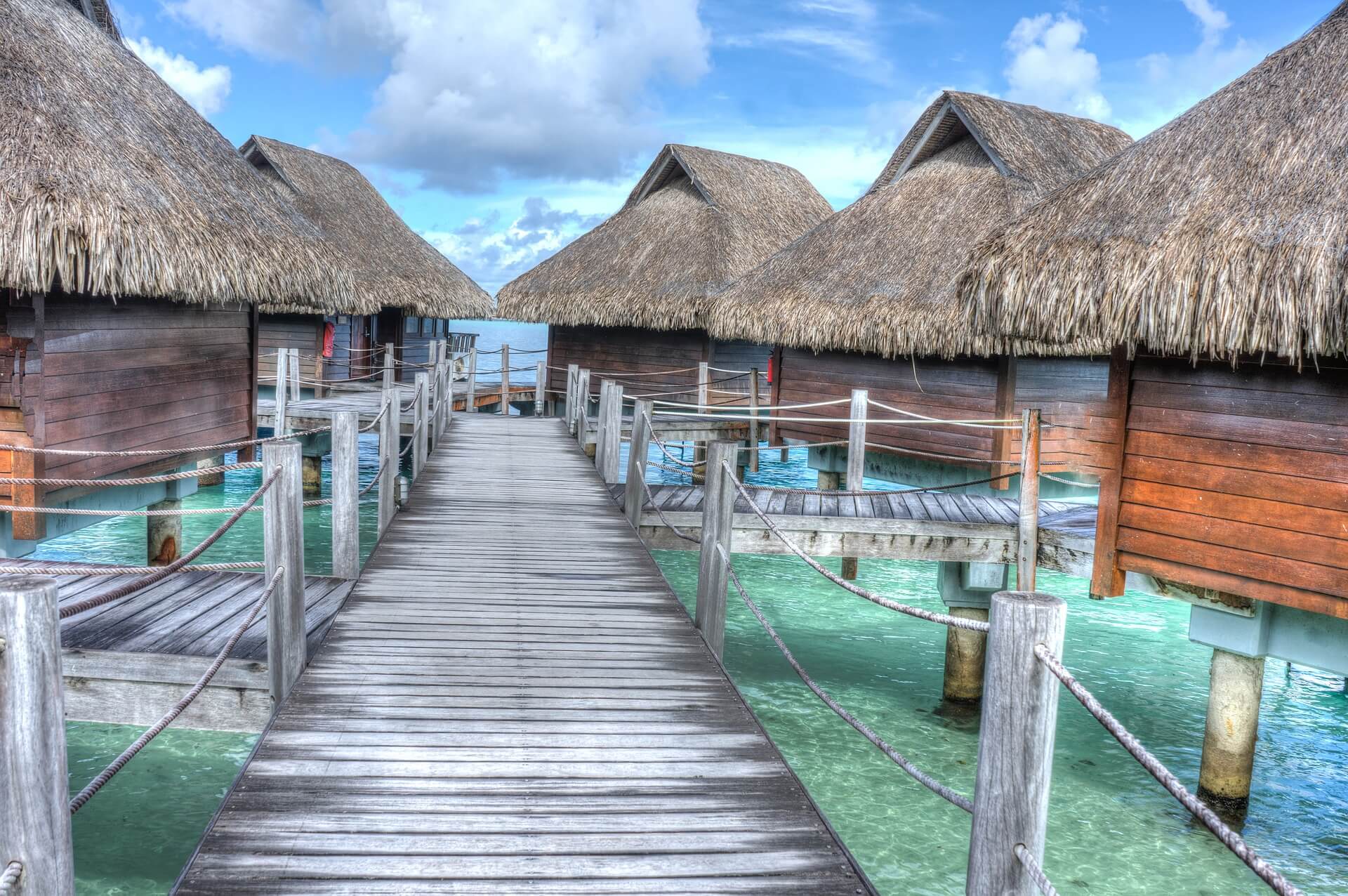 Getting married in Bora Bora means you have the great Mount Otemanu as your wedding backdrop. No need for fancy and shiny backdrops, nature knows how to make your day look better.
No wonder, the Four Seasons Resort is one of the most in-demand wedding destinations in the world. Their villas may be reminiscent of the ones in the Maldives, but they sure have a different charm including a luxurious room under the waters of French Polynesia.
Don't be surprised if you get greeted by a stingray during your first night as Mr. and Mrs.!
2. Jumby Bay, Antigua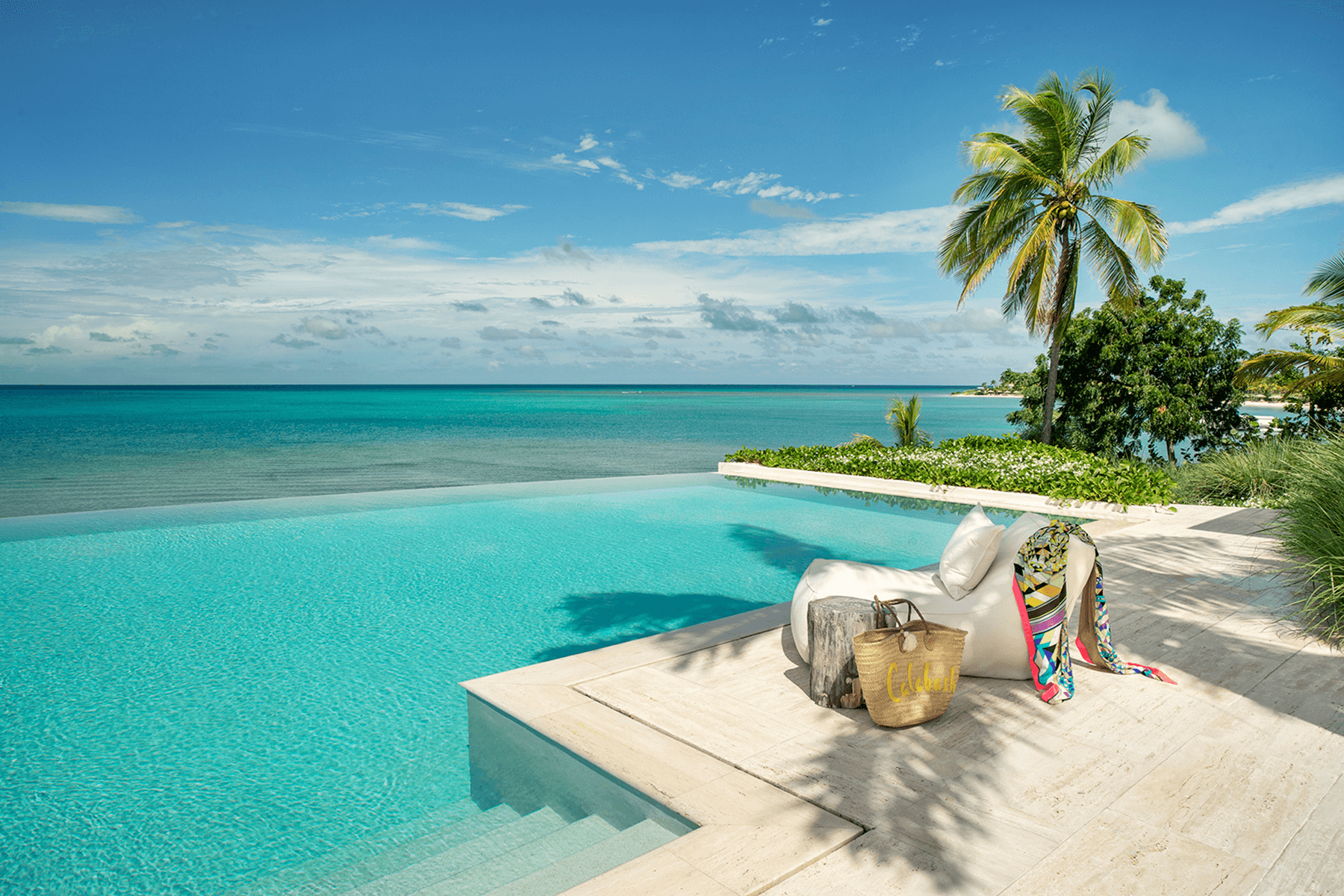 Jumby Bay is a private Caribbean island in Antigua. If you're looking for a more serene place to say your I do's, this could be that exact paradise you are looking for.
The resort goes all out in helping you prepare for the big day. Just give them all the important details and you'll have the wedding of your dreams in a heartbeat.
3. Banyan Tree, Seychelles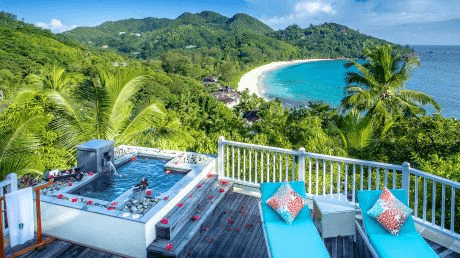 The fine white sand of Intendance Bay is a tempting aisle to walk on for your bridal march. The lush greeneries that surround Banyan Tree also make a great backdrop for a sunset or sunrise wedding however you want it.
It's not every day that you get to say, "I got married in the Indian Ocean!"
4. Sheraton Kauai, USA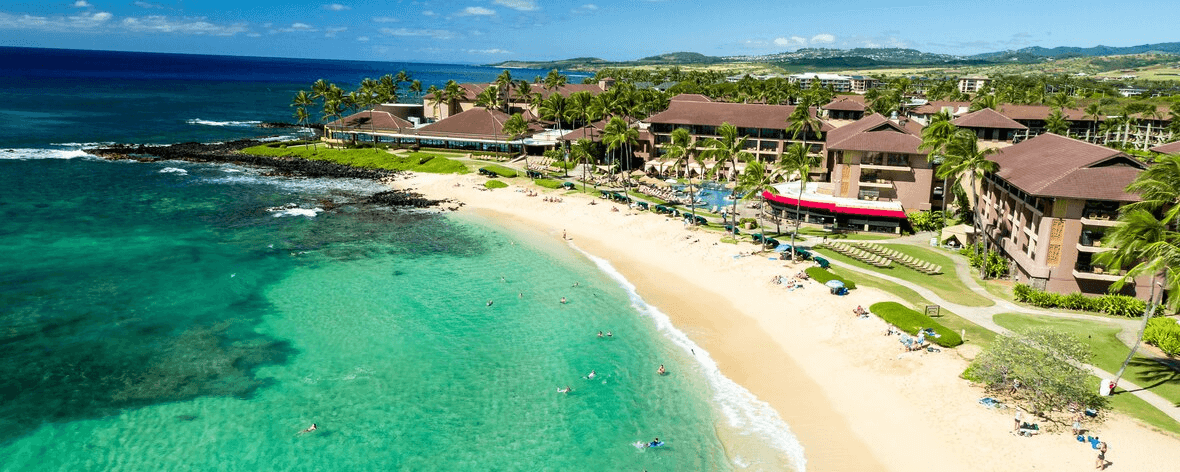 You can also tie the knot with a view of the Pacific Ocean. That's the Sheraton Kauai for you.
Hawaii is one of the most spectacular islands in the world, so to wed in this tropical paradise is something that would make all your friends jealous.
If it helps, the Sheraton Kauai has just completed its renovation featuring a newly expanded multi-level pool.
5. Atlantis Paradise Island, Bahamas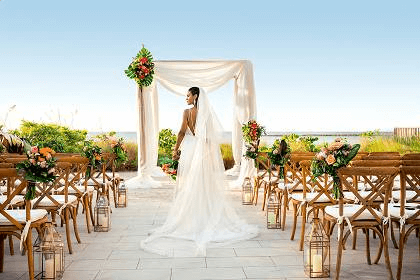 We can never forget the famous Atlantis in the Bahamas. It's impossible to leave this paradise out of the list because of the coveted sunset glow that could add to the already dramatic scene.
Right after the ceremony, you can just relax by the large Mandara Spa or interact with marine animals at the lagoon. Your guests can also stay after to enjoy the rest of the amenities of the Atlantis.
Their waterslides are to die for and something that your children entourage would definitely enjoy.
6. Hayman Island, Australia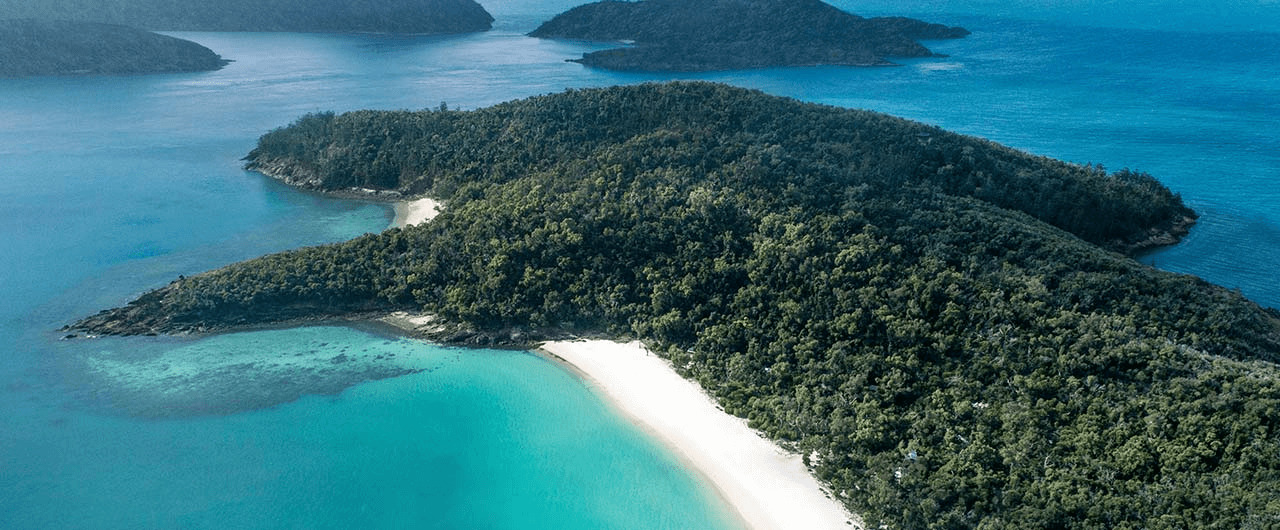 Crystal clear turquoise waters, palm trees, and luxurious villas—such a perfect description for a destination wedding, not to mention you are just a couple of dips away from the world's largest barrier reef.
For your welcome party, you can have your guests enjoy snorkeling and scuba diving. Just ask the resort staff and they would gladly arrange everything for you. This private island resort is located off the coast of Central Queensland.
7. Banyan Tree Ungasan, Bali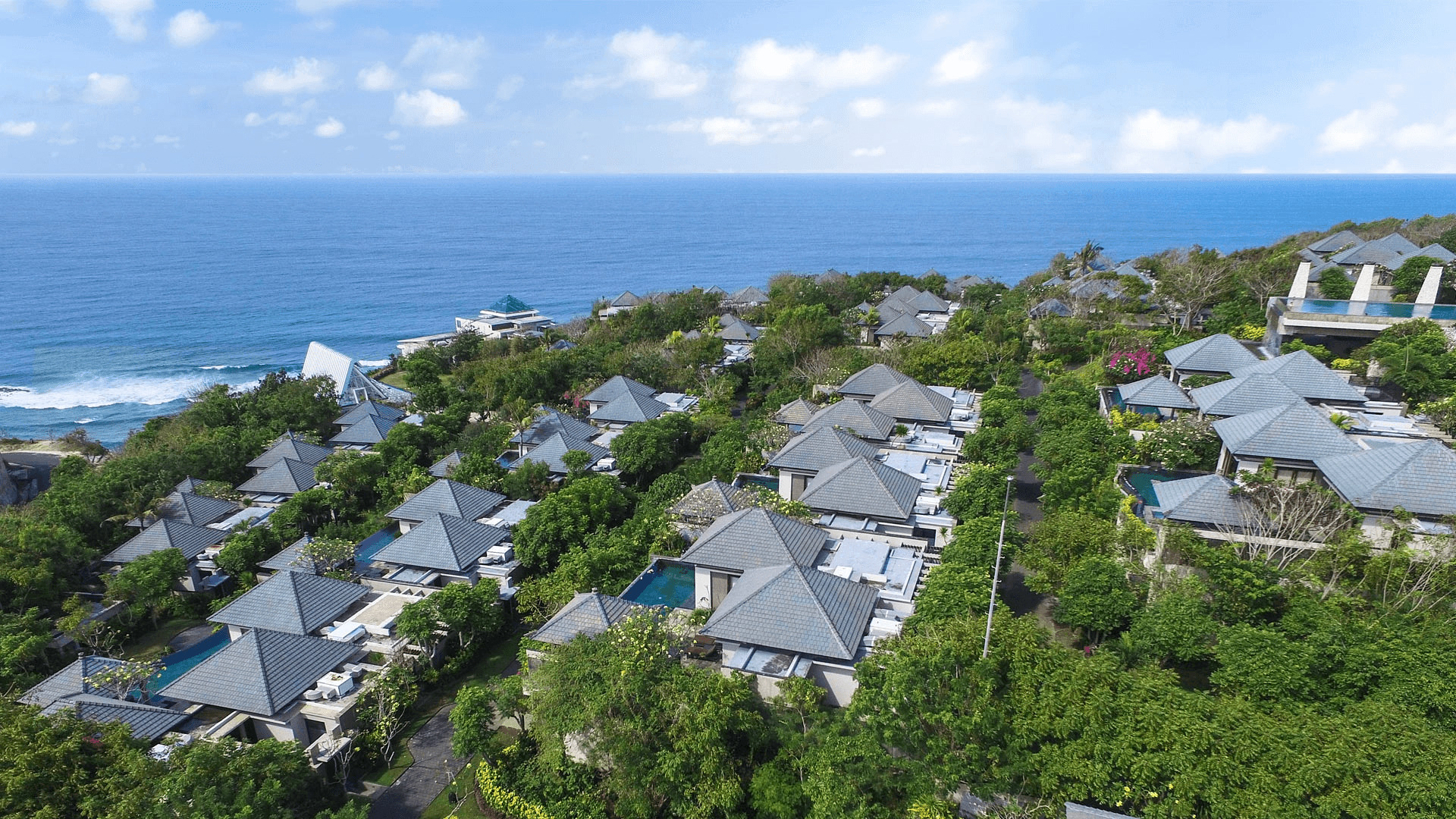 Bali may be an obvious choice for a wedding venue, but we had to put it anyway.
Bali is known to be an island paradise of partying and vegan goodness. It's also a haven for surfers and yogis. If any of these factors ring to you, then this could be the perfect option for you.
The Banyan Tree Ungasan in Uluwatu allows you to tie the knot at the top of the cliffs—definitely a dreamy location for your big day.
8. Le Ciel Santorini In Greece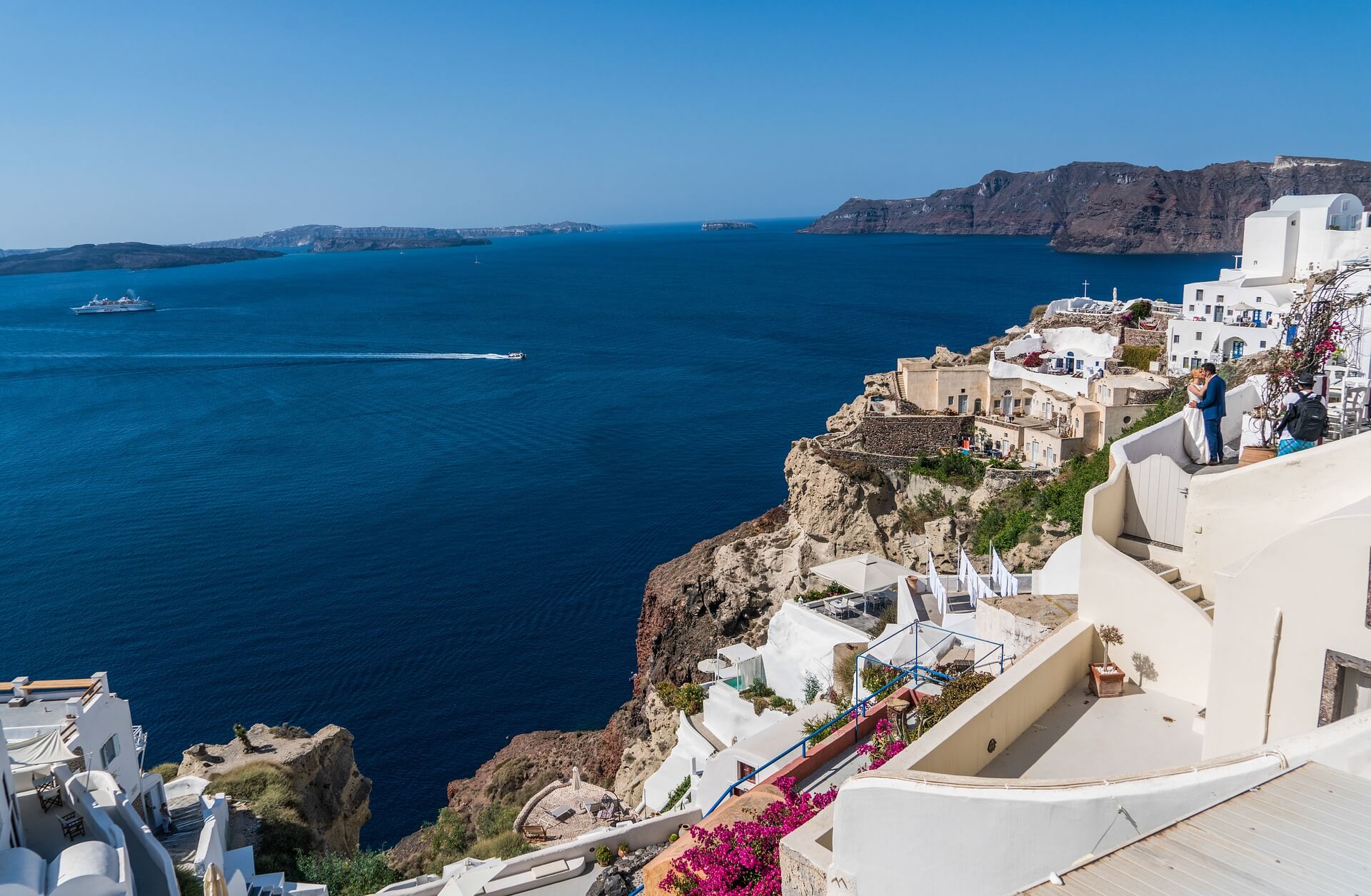 Santorini in Greece has become one of the most sought after wedding destinations in the world, and we totally get why. Its stunning view of the Aegean Sea against white buildings and houses that make up the beauty of the entire island plus the stunning sunset that could instantly change the vibe of the place, Santorini is one amazing venue to say your I do.
If you're looking for the best place to exchange vows in this town, Le Ciel is your best bet. Imagine your perfect white dress, white chairs for the guests, and a white wedding arch where you say your vows against the deep blue color of the ocean—it's a picture-perfect ceremony!
And please, if you're wondering what the best time is to get married in this gorgeous island, sunset is the answer.
9. Shangri-La's Villingili Resort In Maldives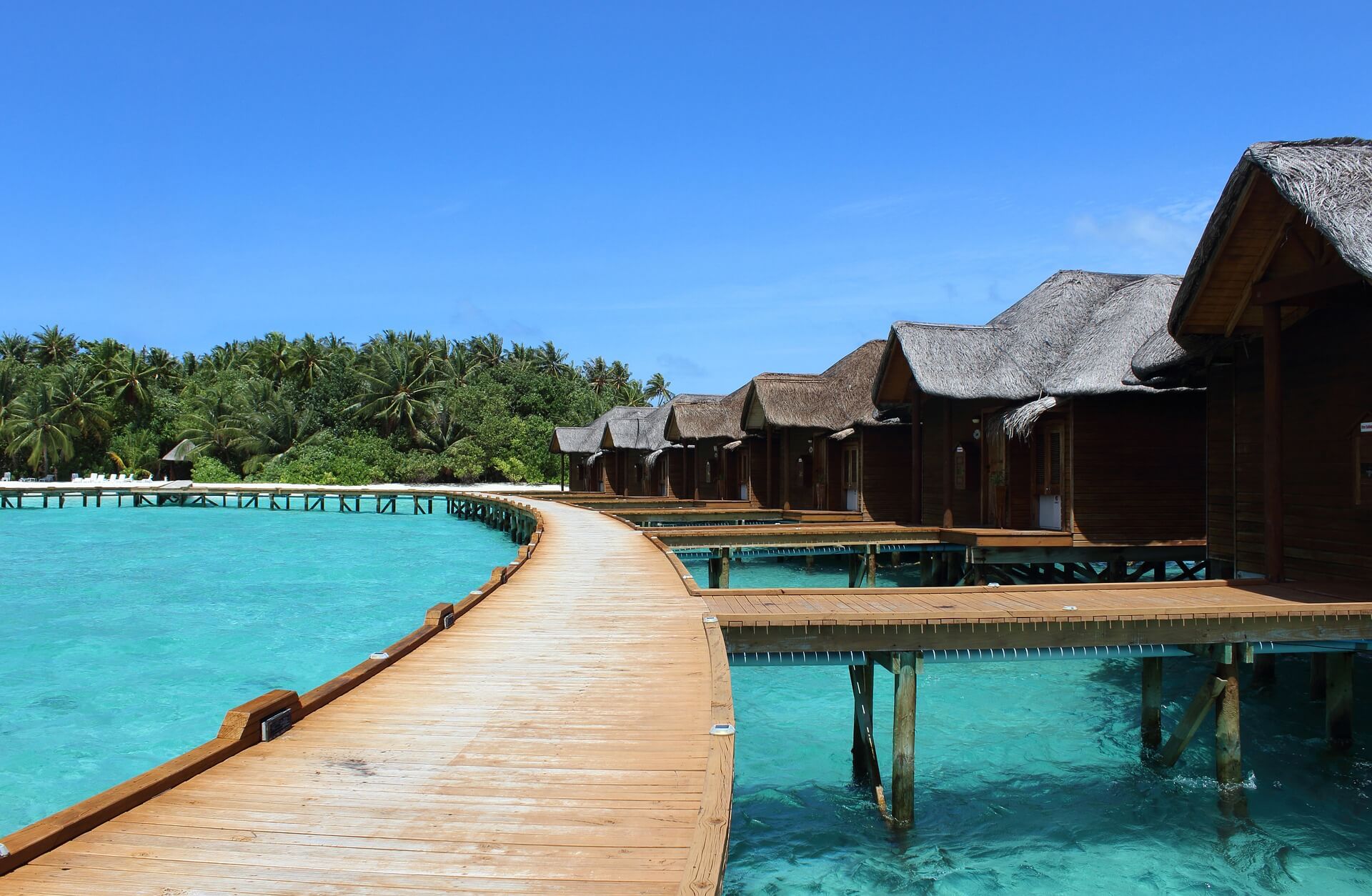 We often associate the Maldives as the best honeymoon destination for newlywed couples. But if you can hold your ceremony here instead, and then go straight to your honeymoon right after, isn't that a nice time-saving hack for all you couples out there?
There may be a lot of jaw-dropping resorts around the island of Maldives but for your wedding needs, Shangri-La's Villingili Resort can make your dream wedding come to life. Their world-famous villas are tempting enough to hold the most romantic day of your life right here in the middle of the Indian Ocean.
The lush greens mostly consisting of palm trees also add to the island vibe that you're looking for.
This is without a doubt one of the most luxurious wedding destinations in the world.