Shoulder length haircuts are both stylish and practical. If you have really long hair and you're ready for a change but not yet ready to commit to chopping off all of your hair, a shoulder length cut is a great place to start.
We have put together a list of our favorite trendy and cute shoulder length haircuts for summer 2018.


1. Layered Cut with Ombre Highlights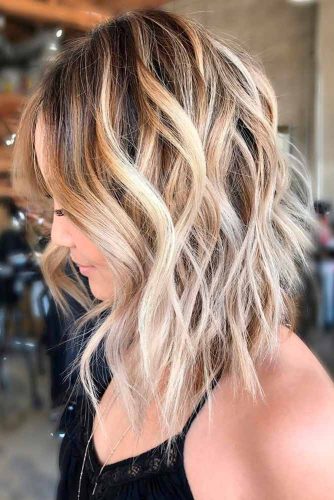 This shoulder length style is quite playful with dark roots and blonde ombre highlights at the tips. The layers will give you plenty of extra volume on this subtle lob for a fun an edgy look.


2. Bob with Brown Balayage Tones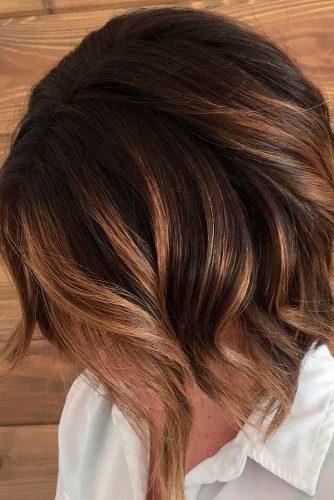 If you want plenty of bounce, this "just above the shoulder" bob with caramel tones on a dark brown base is chic and stylish.


3. Half Up Half Down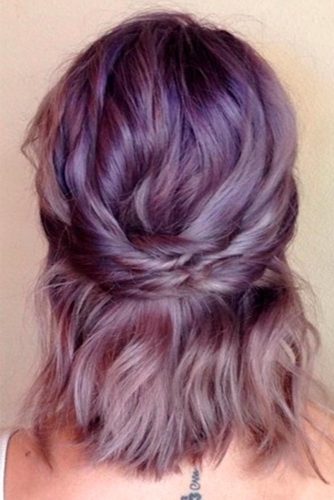 Shoulder length haircuts for women is the best of both worlds with its half up/half down twisted style. The reddish color is gorgeous and is set apart by the cascading shoulder length curls. Use your favorite barrette, clip, or pin to really play up this fun look.


4. Wavy Copper Streaks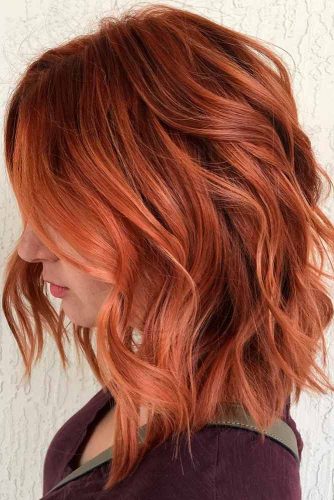 If you have thick hair, you'll love this wavy cut with its chunky copper balayage tones. If you have straight hair, you can easily duplicate these sexy waves with a large barreled curling iron.


5. Wavy Chocolate Lob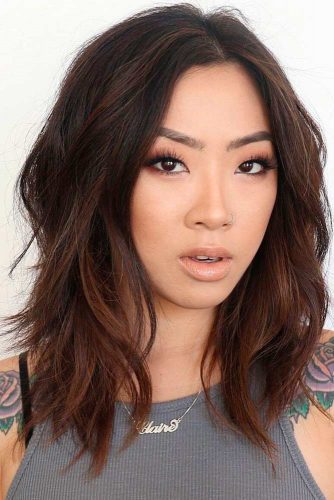 This wavy lob with dark chocolate roots and caramel tones looks like spun chocolate. This look is fun and flirty if you are looking for a sultry look.


6. Soft Blonde Ombre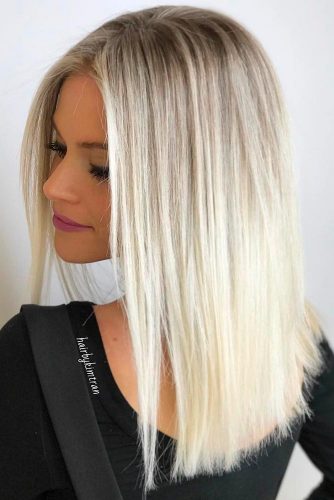 Balayage is a great option for those who want a subtle but stylish change in their hair color. This medium length blend from bright to natural blonde is soft and sexy. The big loose curls add a ton of volume to this playful style.


7. Neon Ombre Curls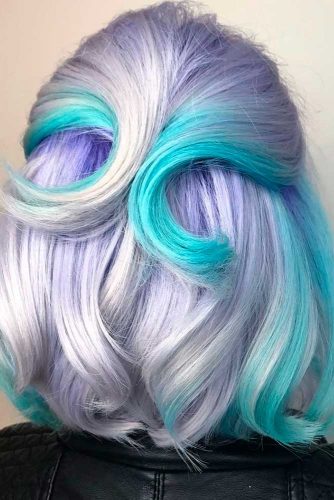 If you are ready to make a drastic change, this shoulder length hair with layers and brilliant ombre tones is bold and edgy. The soft, romantic curls are given new life with neon tones.


8. Brown Curls with Lilac Highlights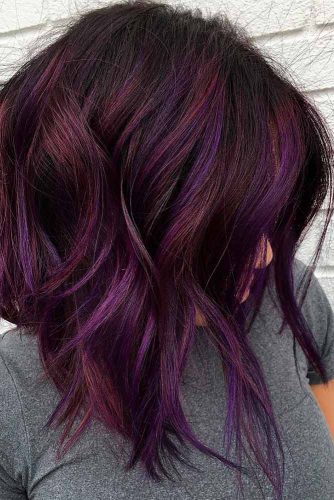 Speaking of romantic waves, this wavy cut with a light brown base takes on new life with soft lilac highlights throughout for a totally girly vibe.


9. Pink and Platinum Blonde Ombre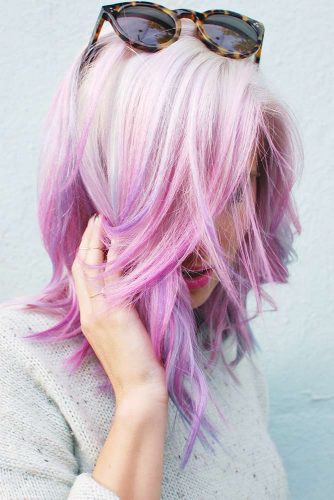 This reverse ombre with pink roots that fade into white blond tips is totally striking if you're looking for a bold new look. Loose ringlets make this edgy cut a bit more feminine and demure.


10. Lilac and Silver Streaks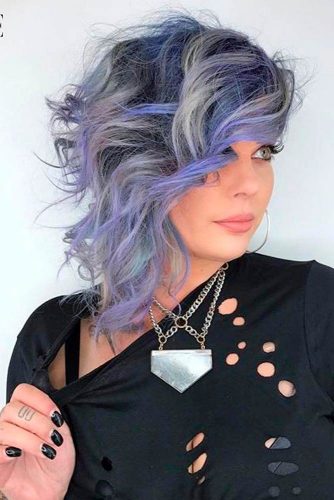 Silver hair is all the rage at the moment. And what looks better with soft silver streaks than lovely light purple tones? This lob with its short layers in the back and longer front is a bit more edgy but the lilac strands with silver streaks give it a totally sexy vibe.


11. Blunt Lob with Soft Highlights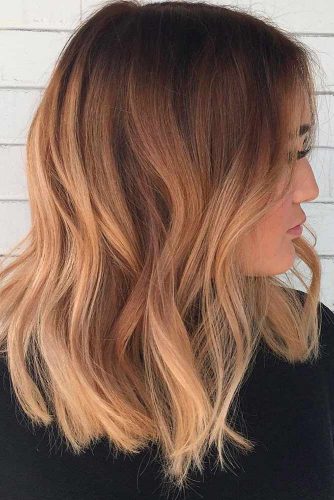 This look is stunning for those with thin or fine hair. The blunt bob adds volume, and the soft highlights on the dark base will add a ton of depth and texture.


12. Red Balayage Tones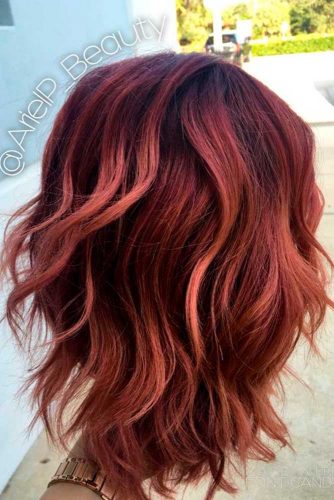 Red hair is always a crowd pleaser. But this dark red with rose gold balayage on a wavy lob is totally sultry and sophisticated.


13. Shaggy Blonde Curls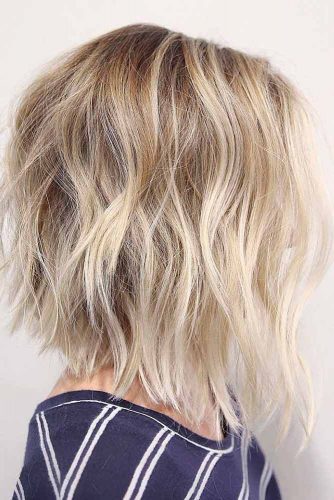 If you want to lighten up your thick tresses, this fun style with layers and caramel tones on darker blonde hair is fun and youthful. Your natural curls will feel weightless with this shaggy do!


14. Bright Blonde Balayage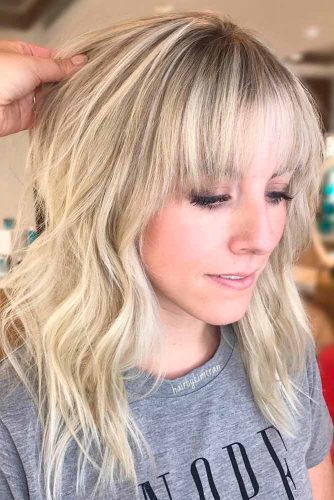 This shaggy bob with soft blonde babylights is fun and flirty if you are going for a totally chic and feminine look!


15. Chestnut Curly Lob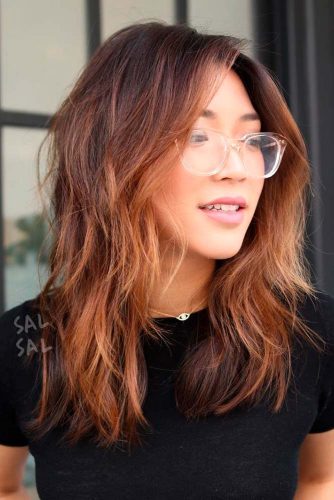 This curly lob with deep dark roots and copper highlights will add life to your hairstyle for shoulder length hair.


16. Multicolored Long A-line Bob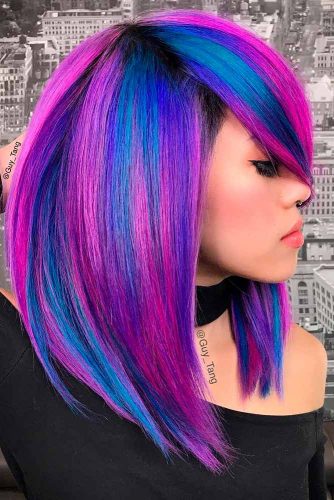 Asymmetrical haircuts will never go out. If you want to have a trendy look, dye your hair in bright colors. Opt for a blue base with neon pink highlights. You'll be incredible!


17. Stylish Layered Tips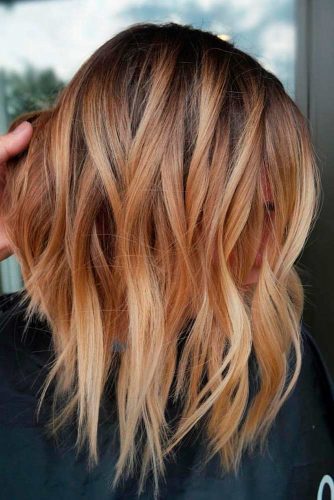 Ask your stylist to create a smooth transition from dark brown to bright blonde. Layered ends will complete your look.


18. Straight A-line Bob without Bangs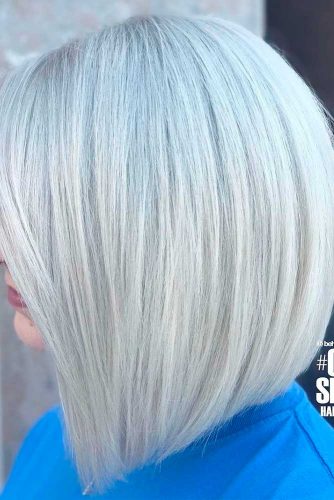 A classic A-line bob without a bang is suitable for women of all ages with straight hair.


19. Straight Line Haircut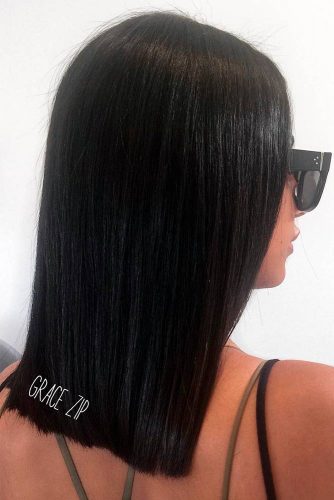 Hair trimmed straight is very popular this season. This haircut will flatter blondes and brunettes with straight, thin hair.


20. Shoulder Length Haircuts with Bangs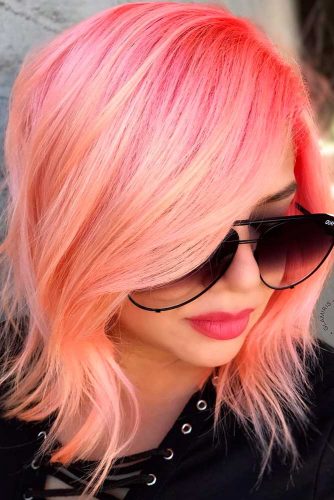 If you have thin hair, ask the stylist to make you a carefree layered bob with a long side bang. Bright colors will make you charming.


21. Amazing Peach Hair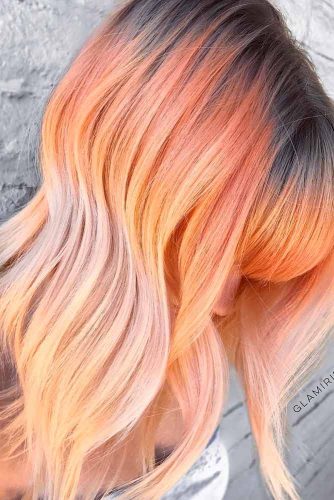 Do you like to experiment? Why not dye your hair in an unfamiliar peach tone? We are sure you will have a stunning image!


22. Amazing Shaggy Shoulder Length Haircut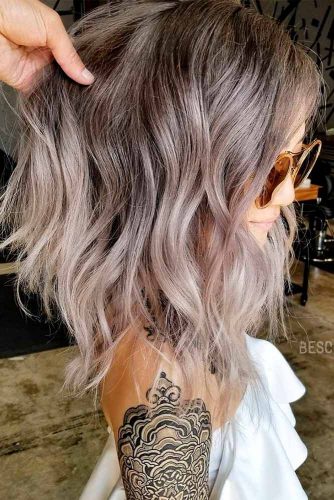 This shaggy lob, when styled with sea salt spray, oozes the unique carefree vibe.


23. Rainbow Hair for Your Inspiration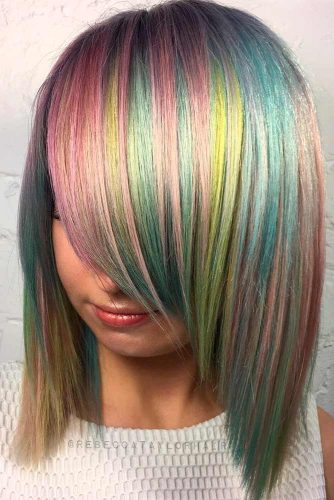 Who said that it's impossible to sport rainbow on shorter hair? This straight cut is ideal for that.


24. Texturized Bob to Be Stylish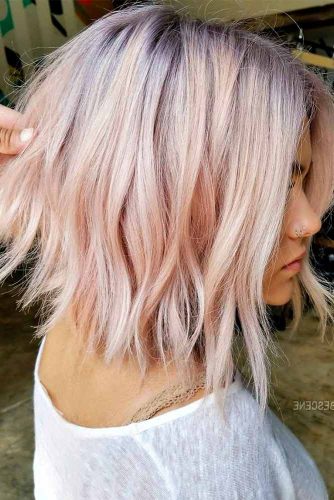 Hair wax will be your best friend when styling this bob. Thus, it will become more texturized.


25. Messy Waves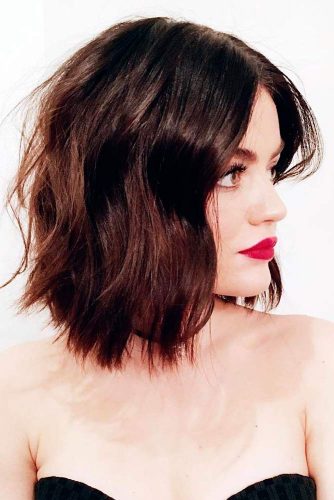 Do you wish to look as if you just woke up? This simple look has been in for a while now, so don't be afraid to go for it!


26. Two Tones Angel Bob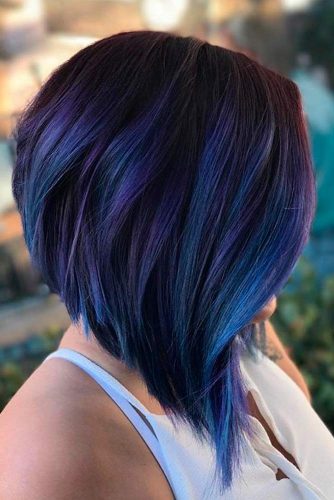 The combination of two bright hues, blue and violet, is definitely mesmerizing. Wear your hair straight to let each shade play.


27. Trendy Ombre Hair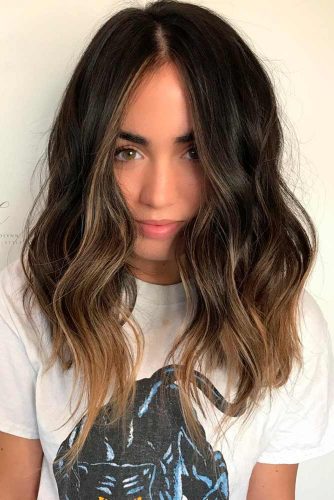 In case you don't want to go completely blonde but wish to fresh up your natural color, why not ask your stylist for balayage, ombre, or highlights?
So, are you ready for a brave new look for summer? These sexy shoulder length haircuts will really lighten up your locks. Ombre and balayage tones can really add a lot of depth and dimension to your tresses. If you are feeling bold, you can opt for bright neon colors for summer. Or, if you want something more subtle, a simple soft balayage is still quite trendy and chic. Find the look that works for you and get ready for a sassy summer do!


Shoulder Length Haircuts 2018: Video Ideas
Photos from Instagram.com
Source: Glaminati.com