Winter is here, and one of the best ways to be well-prepared is to simplify your wardrobe collections and organize your fashion thoughts. It is the coldest time of the year. Hence, your outfit choices will differ from those used in previous seasons.
While formal shoes like pumps and Oxfords might be non-essential to balance out women's attire during winter, casual shoes take center stage. And with so many options on the market, we understand how hard choosing the best pairs might become in this regard.
However, we have gone the extra mile to source the best ten shoes for you this winter. These shoes will keep you warm while providing you varieties of styles options.
Best Casual Shoes for Women to Know
Wedges
Also known as lifters, women's Wedges are trendy women's shoes with wedge-shaped soles. Though these shoes are most conventional for summer, they are reliable winter footwear for women. With tapered silhouettes comprising rubber, wedges shoes represent a combination of style and comfort.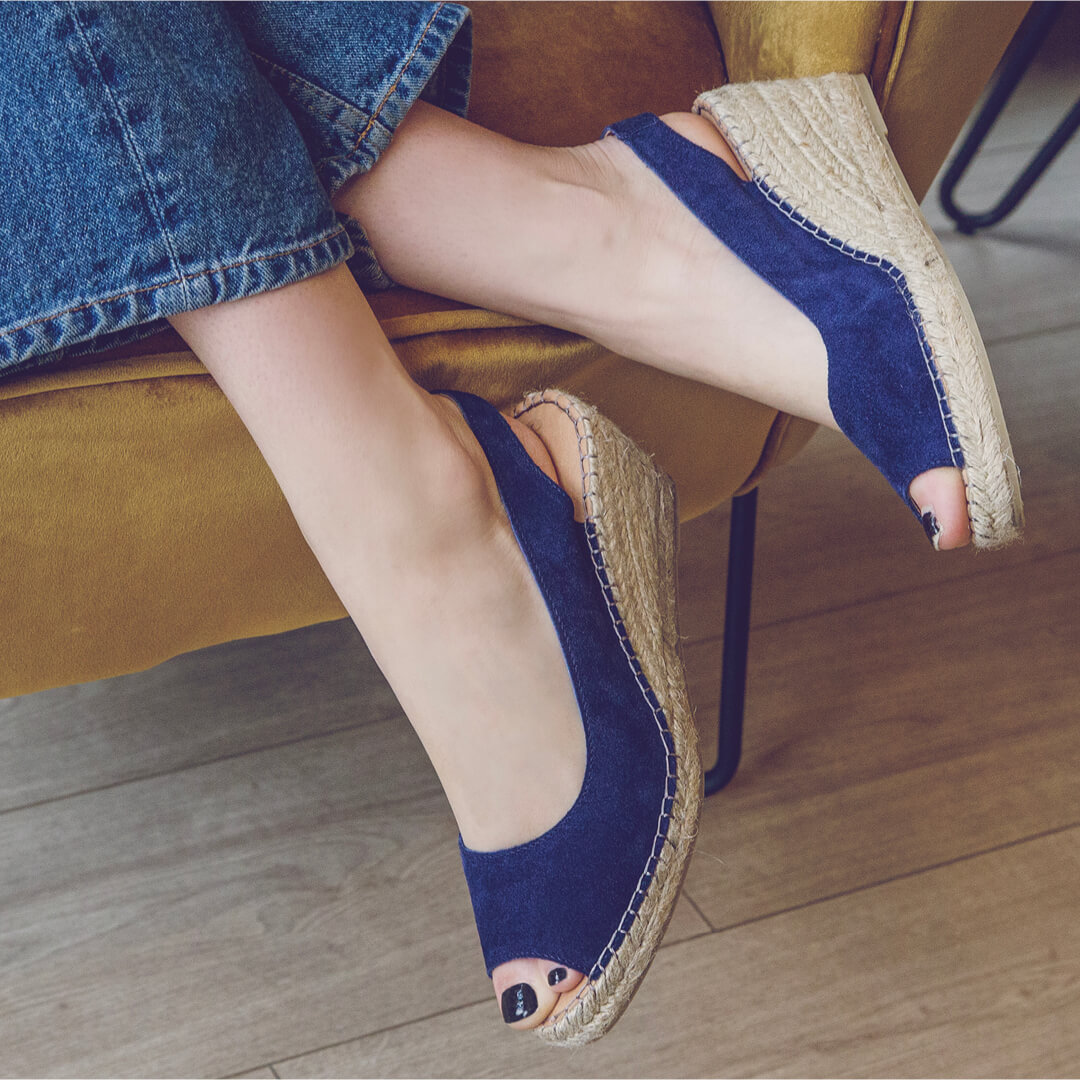 While these shoes are naturally casual, you can smarten up the ensembles with different womenswear, including dresses and skirts. As long as you understand what its styling requires, you will make the most of them in the appropriate setting. With extra soles at the bottom, you'll be able to walk in the snow without slipping.
Sandals
Sandals are typical shoes for all seasons, including winter. These shoes are available in leather, suede, or fabric design to match different women's attires. In addition to the casual style they lend to outfits, the shoes are ever-ready to provide all-day comfort and support.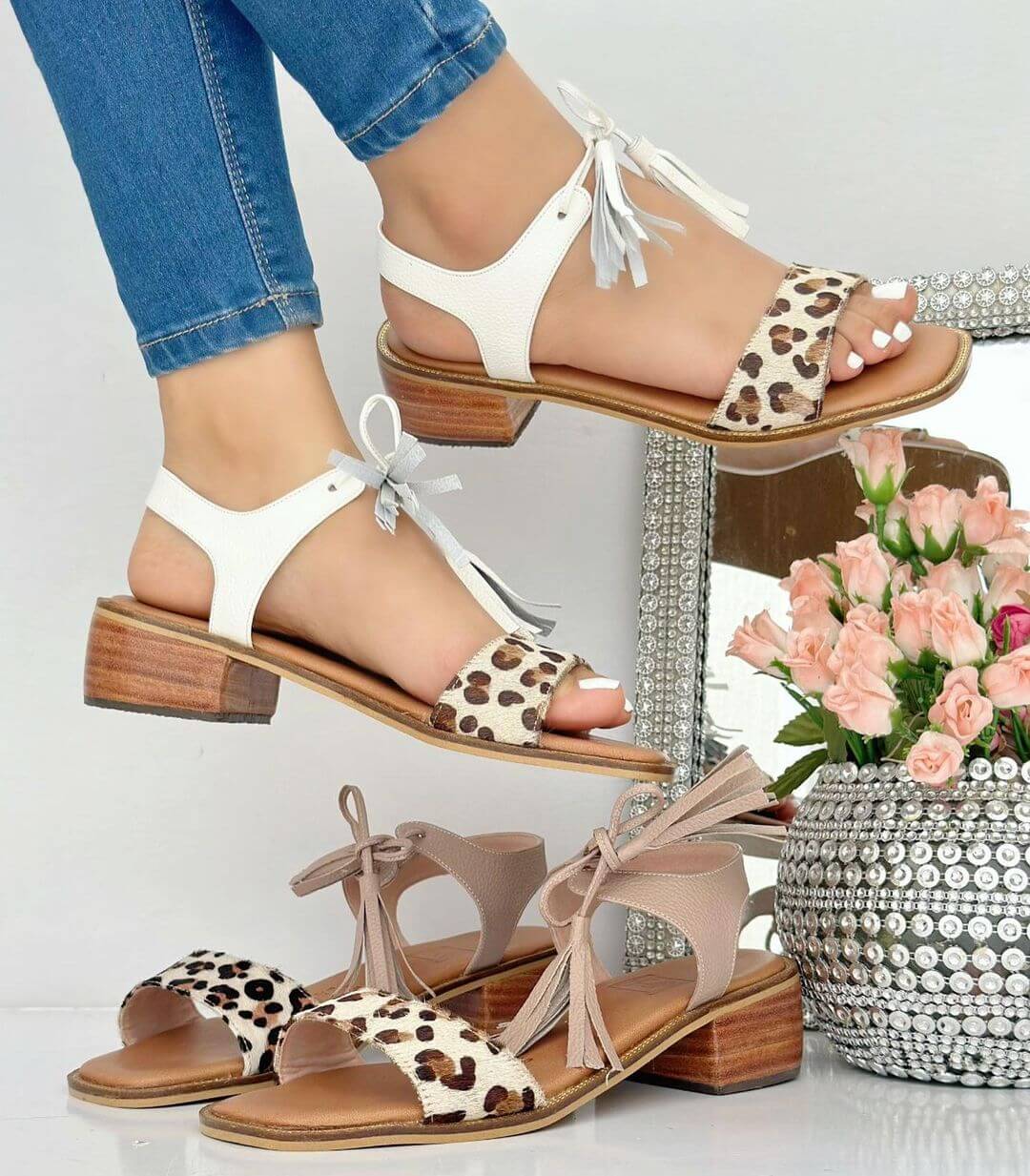 While sandals look best with dresses, you can experiment with them in jeans and your favorite tees. For casual days during winter, go monochromatic with these shoes, such as charcoal gray pants with dark gray sandals, and your fashion statement will come to life. Have an evening out planned? Sandals are not out of place to turn up for the occasion. When it comes to sandals, there are many sandals brands and one of the popular sandals for women is dream pairs shoes. Dream Pairs sells different types of durable and quality shoes for women and sandals are one of their best-selling footwear.
Thigh-High Boots
The Thigh-High Boots are casual shoes for cold weather and a trendy complement to women's winter outfits. These boots are ideal as protective gear as their uppers extend above the knees to mid-thigh, keeping you insulated in frosty conditions. With a fashionable leather design, the Thigh-High boots are stylish and durable to use all year.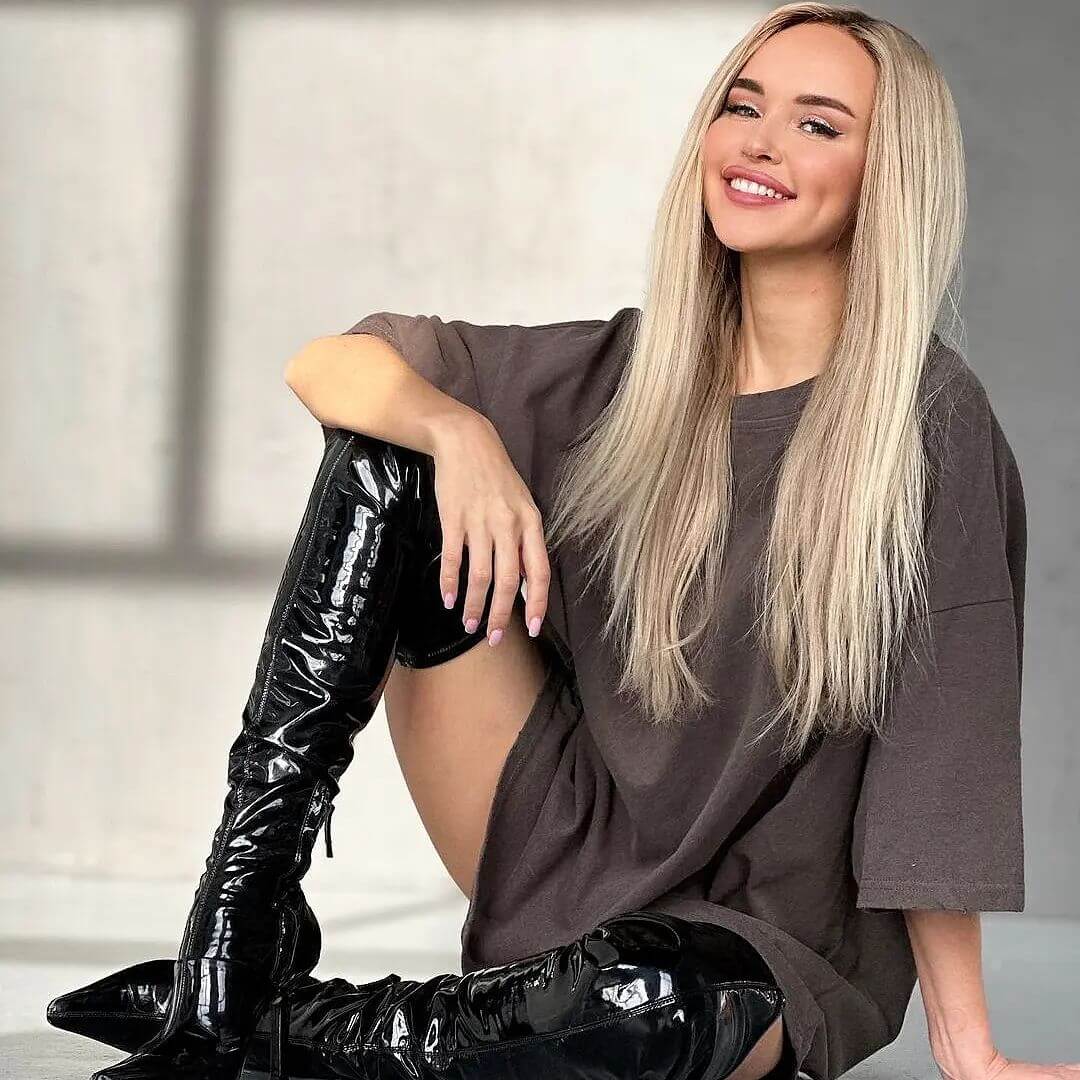 Wear long midi-skirts with Thigh-High Boots to create an extra fashion layer, and you will look perfect. If you prefer a casual yet warm style, pair thick wool sweaters with the brown hues of these boots to make a statement. However, their colors of black will raise your feminine quotient in tight jeans and flowered tees.
Snow Boots
Snow Boots are trendy winter boots that are both comfortable and ideal for women to use in their daily activities. These casual shoes are particularly suited for use during snow or wet situations. And with their insulation features, these boots keep the body warm all day.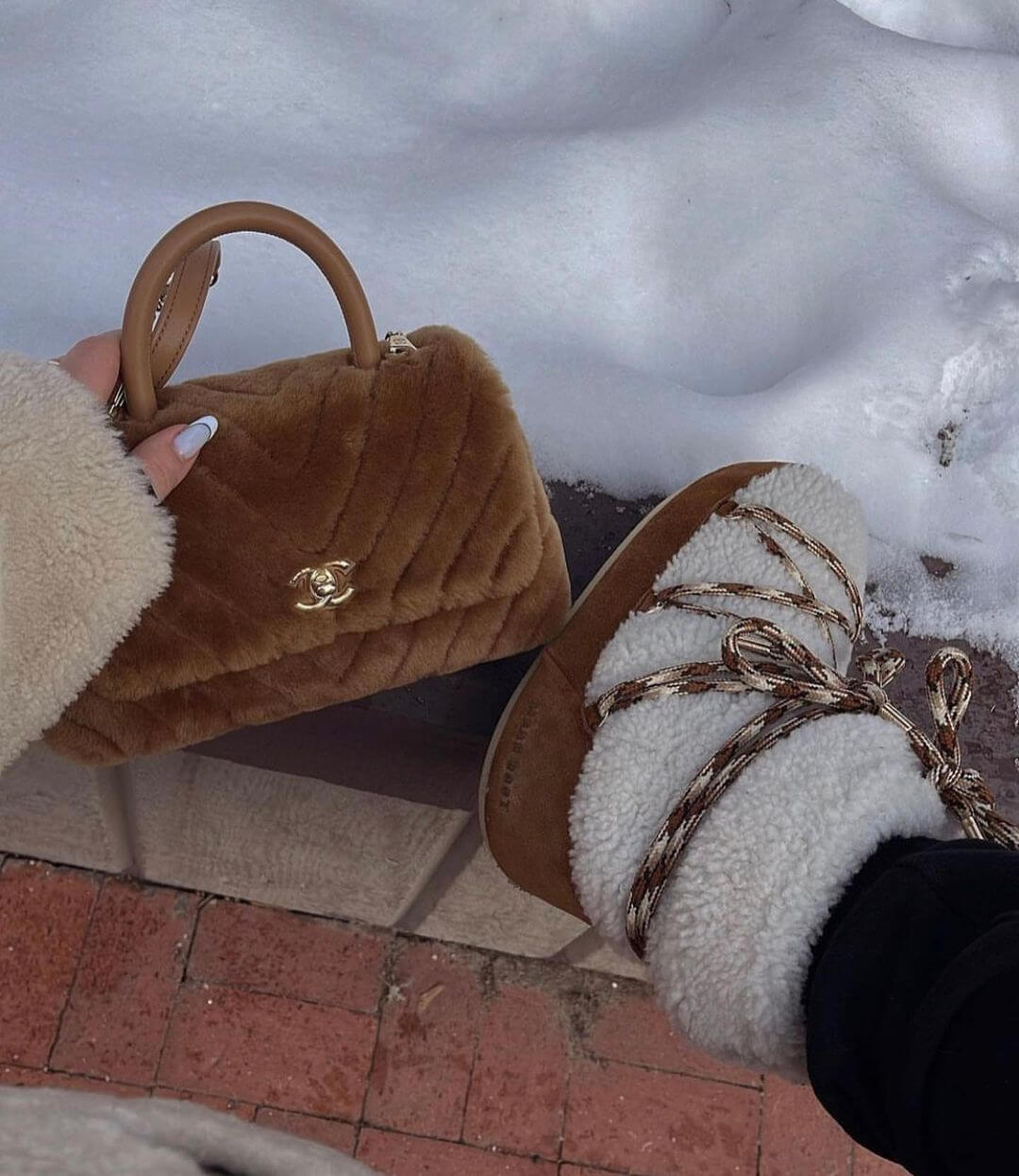 Wear snow boots with skinny jeans to make a cute fashion statement in winter. If you want a minimalist yet attractive style, the dream pairs of snow boots are one of the best boots to leverage as a flair. While a pair with short sleeve t-shirts will give an all-polished look, complementing the outfits with blazers will keep you warm.
Chelsea Boots
Chelsea boots are prominent women's shoes that are also excellent winter footwear. These boots feature a dual design, with a leather upper and descending layers of leather fabric. In addition, the Chelsea boots' interior layers provide cushioned comfort while its outer parts keep the inner part dry.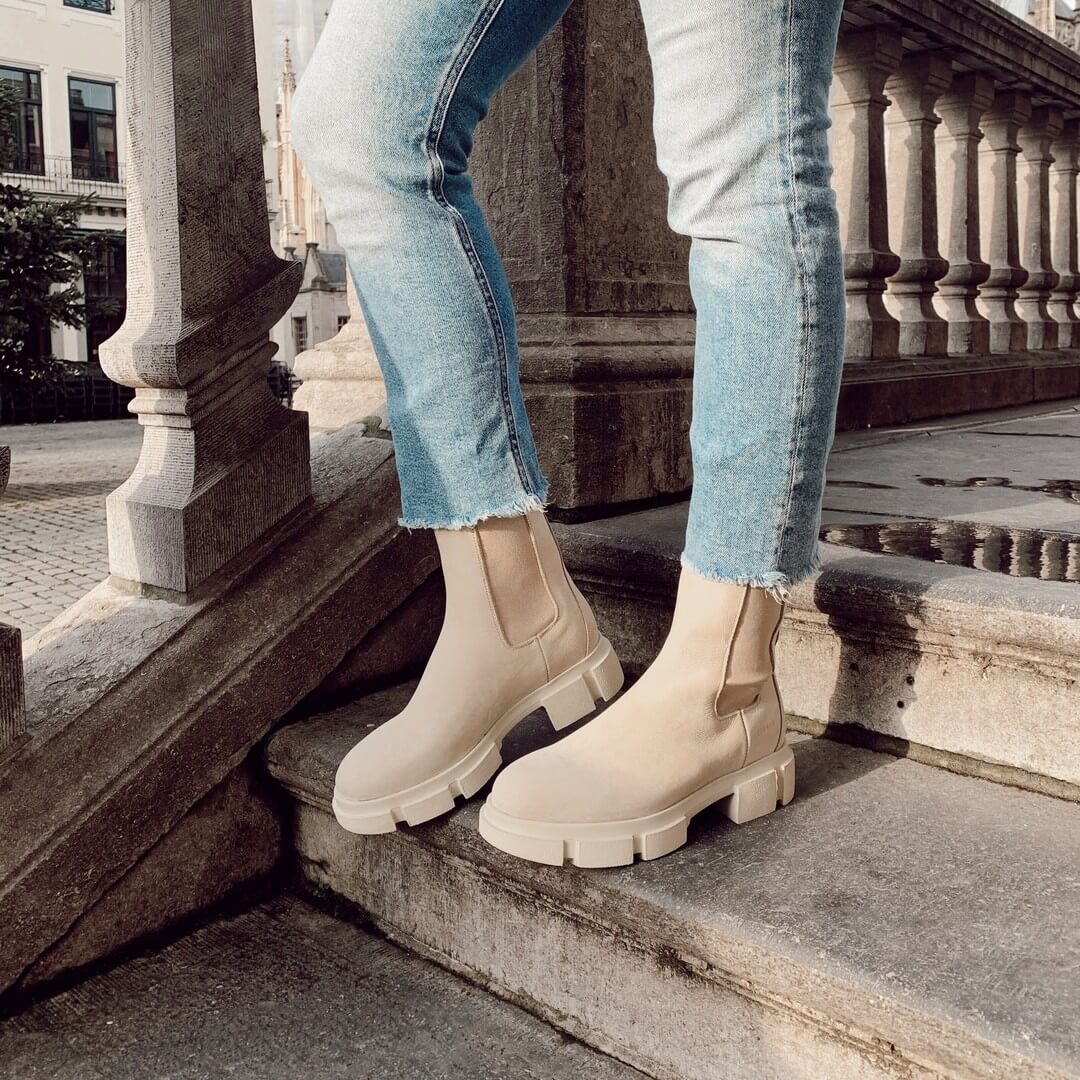 The high shaft in Chelsea provides adequate leverage for women while they increase body height. For styling, these boots are ever-ready for women to lay out the best feminine look. Wear black jeans with brown Chelsea boots and exude a dapper appearance. If you have a fur coat, you can play with their colors and be confident to spend most of your day outdoors.
Cowboy Boots
Ever come across women's boots with a flurry of cute designs? Dive further into your search and discover the Cowboy Boots. The Cowboy Boots are classic boots multi-designed for women's outfits, including winter apparel. Though casual – the open-toe boots are ideal for winter and replicate comfort with style.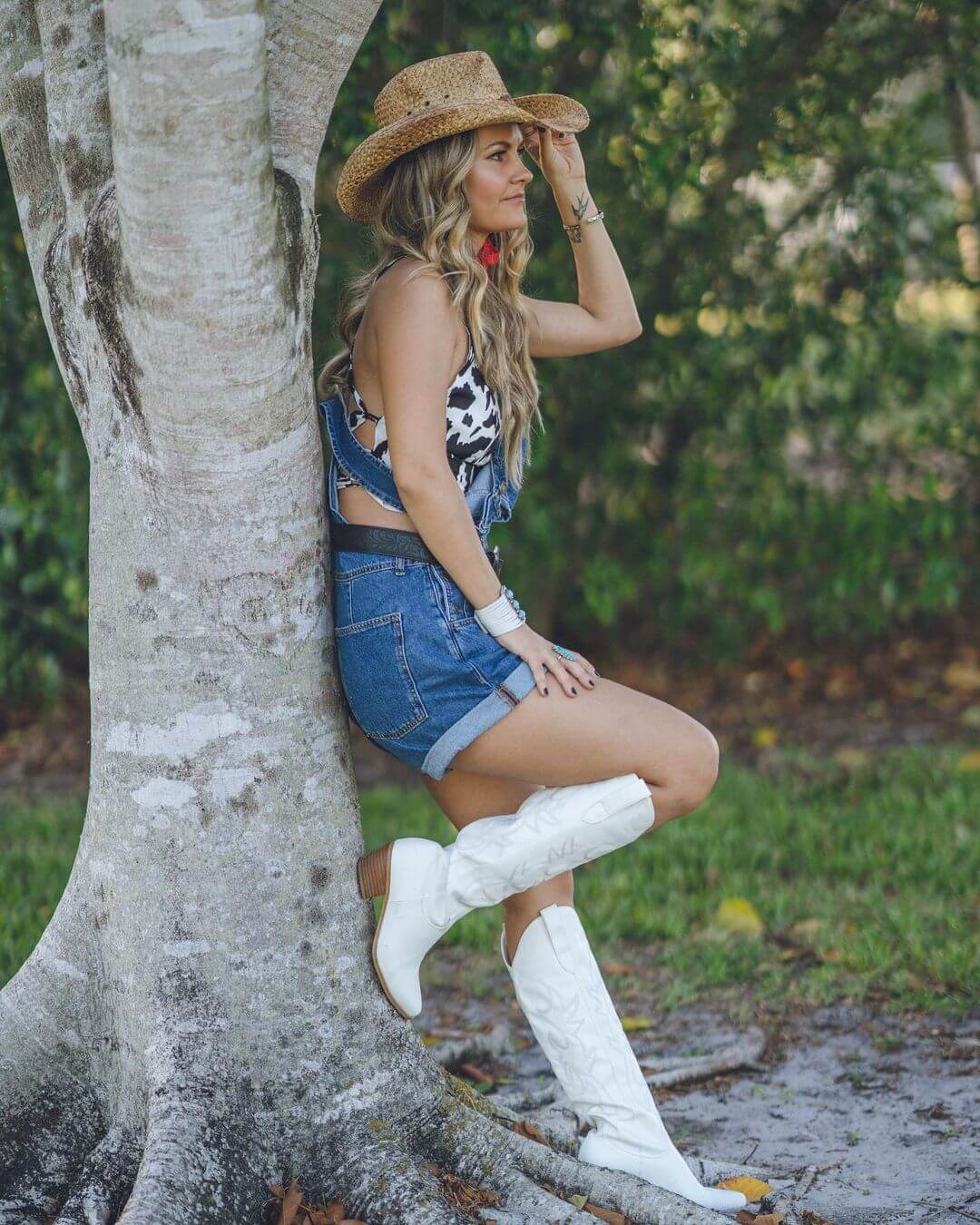 While these boots may require wool socks to improve warmness, winter remains the best time to make the most out of them. Opt for their bright hues paired with skirts or jeans and carve a winter-look appearance. If you want to keep an ensemble minimal yet protective, wear their calf leather layered with blazers, and the boots will weather you through the day.
Chukka Boots
When choosing winter collections, choose the Chukka boots to provide simplicity in footwear. These dressy ankle-high boots double as a casual ensemble in layers while providing comfort and warmth. With their brown, black, and tan shades, these shoes are versatile for several winter outfits and will add up to the tone of your wear.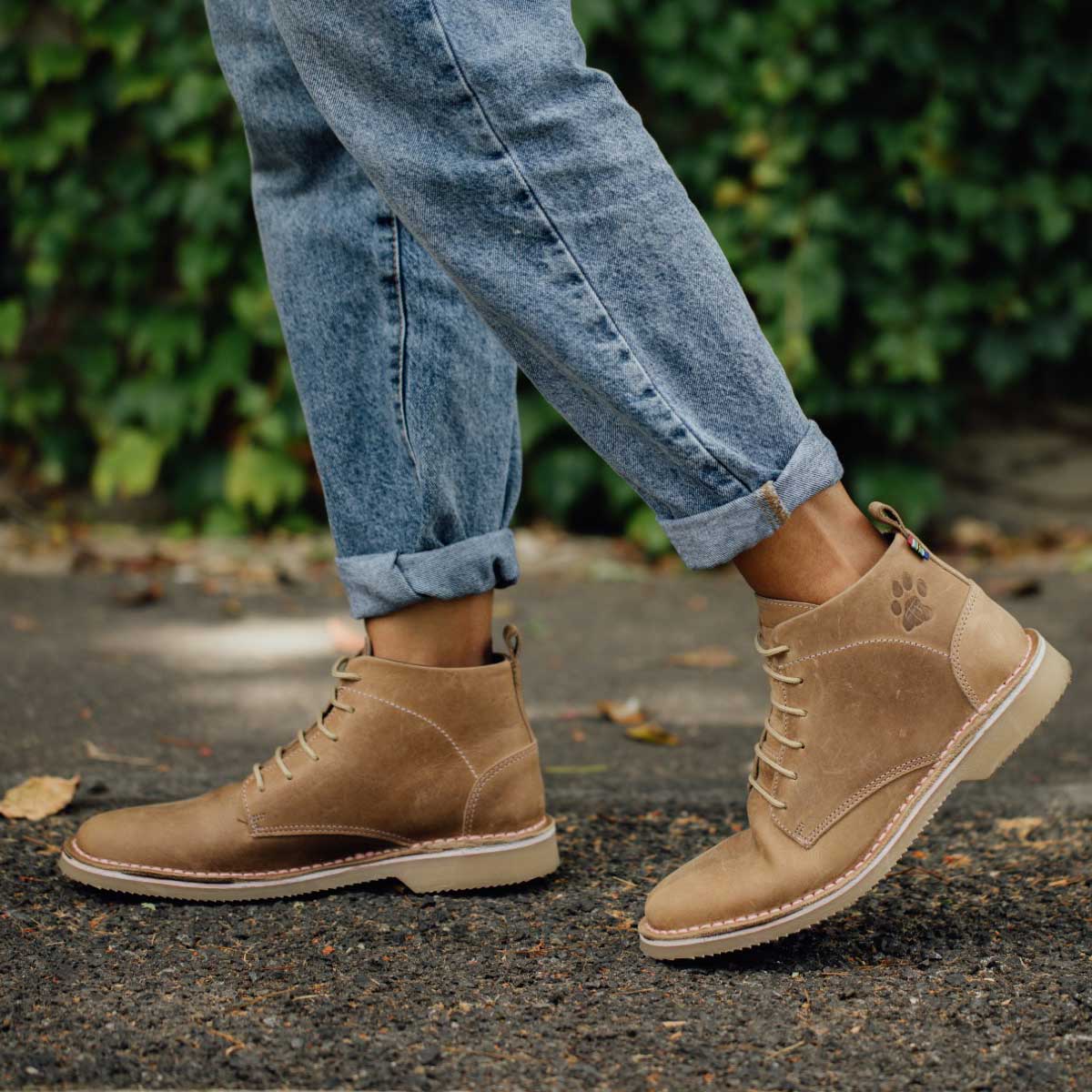 Opt for the rubber sole Chukka Boots with waterproof materials to enjoy your days outdoors during winter. Even so, these boots require thick socks to keep you warm on snowy days; Chukka boots do not disappoint. Looking for a trendy style to wear around the house? Wear their suede with jeans, and you will look your best.
Sneakers
Sneakers are not new shoes to women and are one of the best casual footwear for winter. Making the choice of these shoes for the cold weather is not an awful decision, and you will be more than glad you did. From dress sneakers to canvas, Sneakers are much better for styling and will decrease frosty effects on legs to the barest minimum.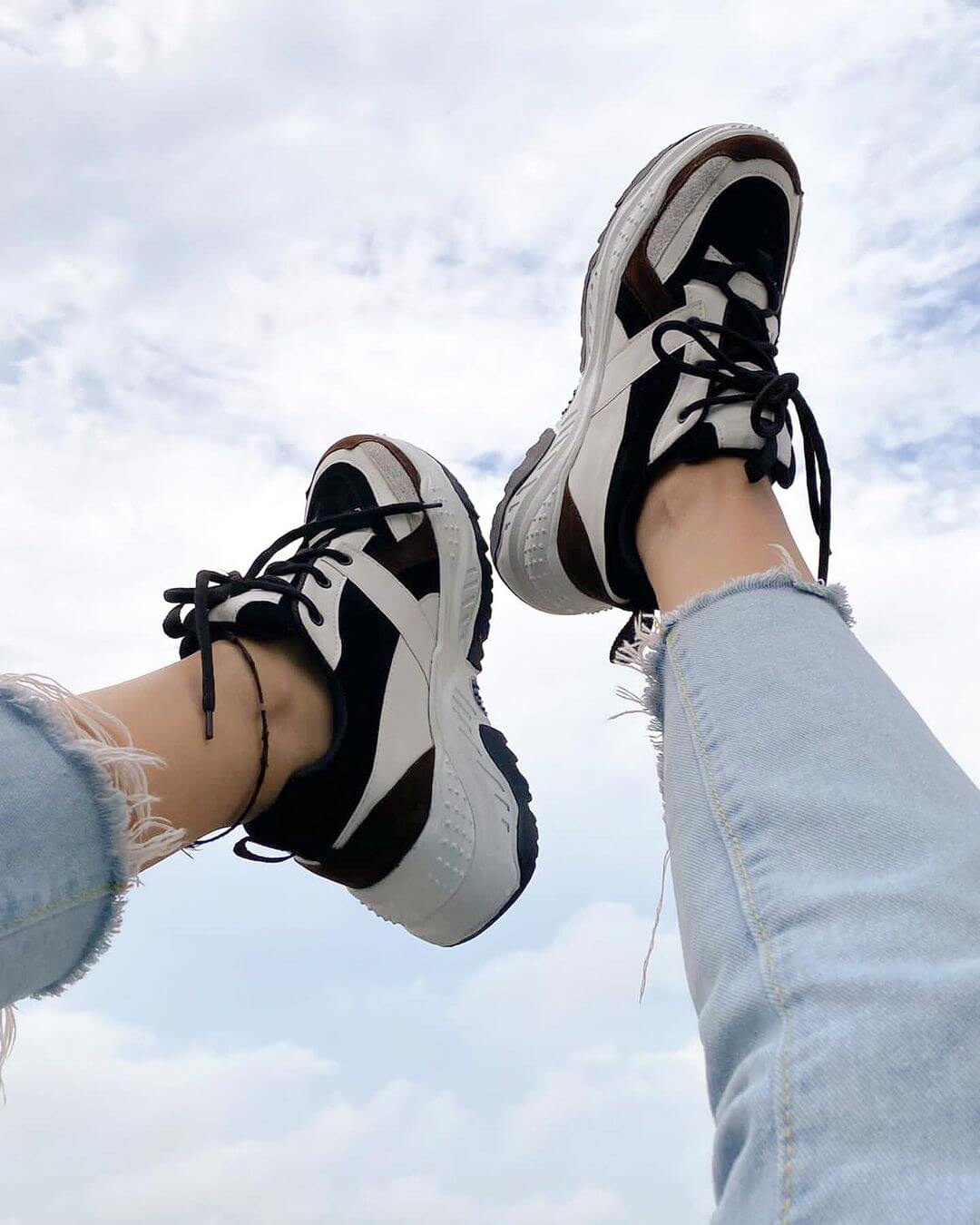 Pair the shoes with jeans, t-shirts, or a hoodie to keep warm in the winter. If you want to make preferred fashion statements without sacrificing comfort, dresses on Sneakers are the ideal go-to. Their combination with black dresses will give you a feminine style, and you can be sure to enjoy a wonderful day away from home.
Loafers
Loafers are unisex shoes practical for all-season, with no exception for women's outfits. These shoes are multi-dimensional, pro-casual, and ultimately protective for cold days without causing pains or blisters. With the pair of slip-on shoes on your legs – walking on snowy terrain becomes more effortless.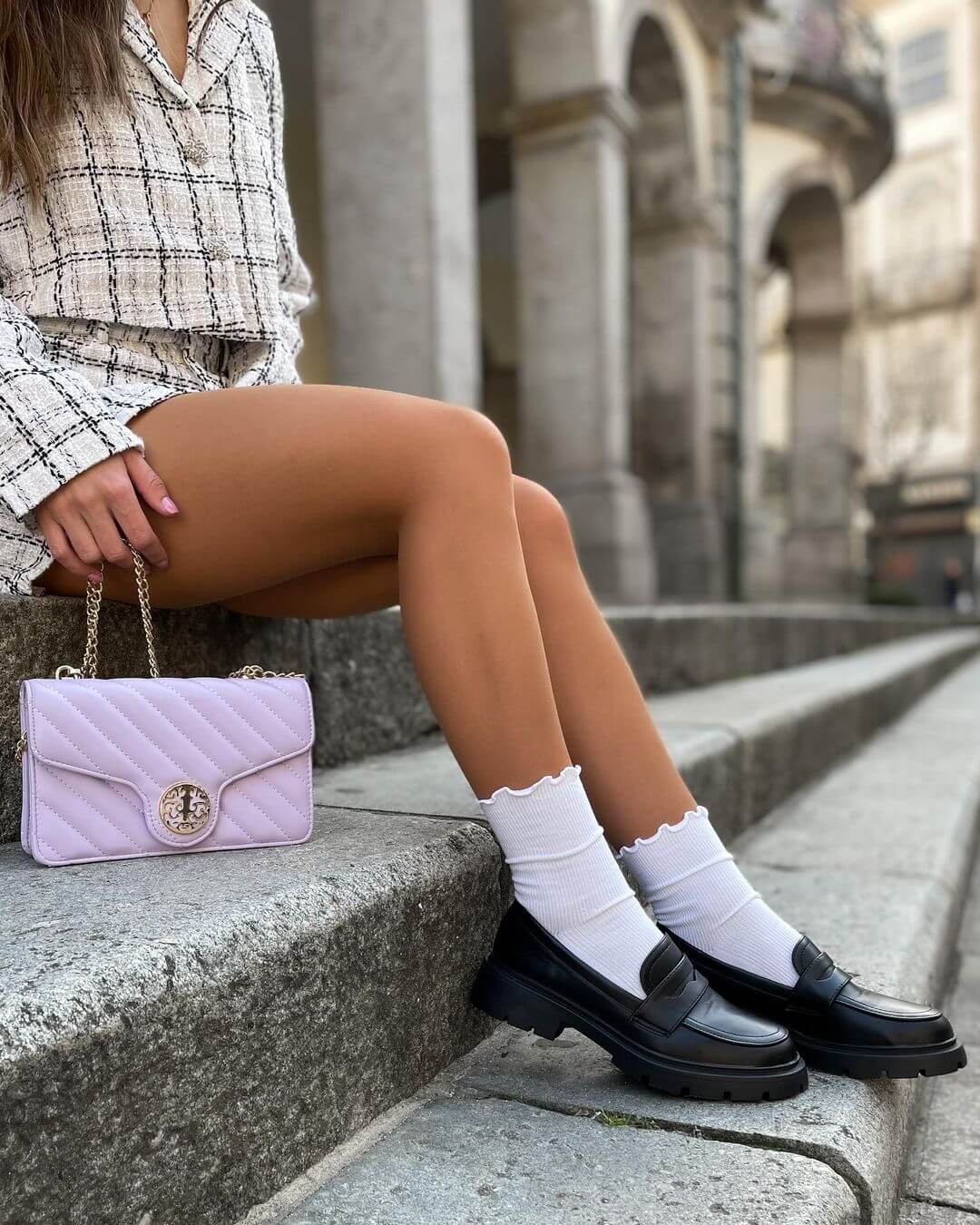 Loafers look great with women's outfits for a natural feminine look and to take on different styles. Wear these slip-on shoes with midi skirts or leggings, and you will stay warm on cold days. For a sporty appearance, a mix of Loafers with skinny jeans is ideal for you to dress up or down. Layering Loafers with blazers completes the look if you are inclined to a semi-formal appearance.
Mules
Make a fashion statement in Mules with your favorite black pants and shirts or dress. With an effortless style, the outfits are ideal for casual occasions and outdoor events without having a crude appearance. For a warm day devoid of cold, wear your Mules shoe socks. However, layering the outfits with a jacket or cardigan is not out of place to keep you warm.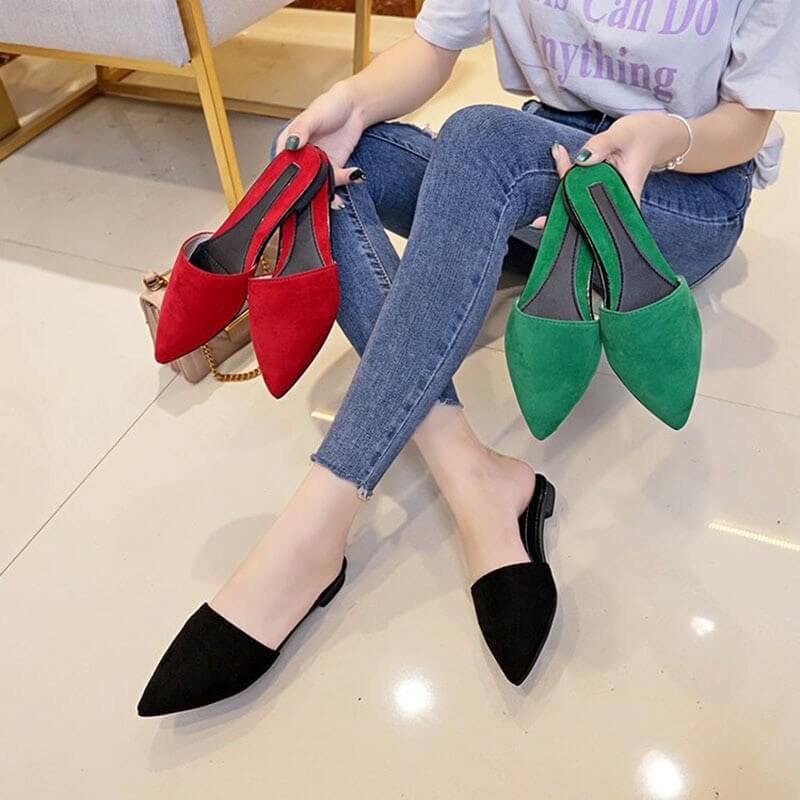 Make a fashion statement in Mules with your favorite black pants and shirts or dress. With an effortless style, the outfits are ideal for casual places and outdoors without looking brash. For a warm day devoid of cold, wear your Mules shoe socks. An additional layer of a jacket or cardigan is also not out of place to keep you warm.