Looking for some fun first date ideas? Are you tired of meeting for a drink at a bar or sitting in a crowded movie theater? Looking for a way to make it more comfortable for both of you? More romantic, more adventuresome?
We are used to celebrating our relationships on Valentine's Day only. But who says that you cannot do it regularly? Also, ideas for a first date don't have to be something as simple as meeting at a coffee shop or as elaborate as sky-diving, but they can be fun and exciting.
Interesting and Fun First Date Ideas
When we think of romance, the first thing that comes to mind is falling in love. But romance doesn't have to be a grand declaration of love. It can be a subtle hint, a small gesture to show someone how much you care.
Of course, a first date idea depends on if it's a blind date from a dating site or a mutual fix-up, or if it's a date with someone you already know. That makes all the difference. For a blind date, it's probably wise to meet up for something simple like a cup of coffee in a safe setting, where there are lots of others present. However, if it's a date with someone you know and trust, out can be a little more adventurous.
While the beach screams fun, you might not want to see each other in a bathing suit just yet. And of course, there are the old standbys like roller or ice skating, biking, and horseback riding. Find something you both enjoy. Never force anyone to do something they don't want to. First dates are the perfect time to discover your mutual interests.
1. Amusement Park
What's more fun than roller coasters and Ferris wheels? Visit a theme park or carnival, ride some rides, play some games, and pig out on junk food.
2. Food Festival
Speaking of food, food festivals, or any type of festival, is always a fun first date. Food truck festivals are all the rage now. And a food festival out in the open, where you are walking around, feels less confined and awkward than sitting in front of each other at a fancy restaurant. And you have more ethnic food choices! You can't go wrong with finger foods or food on a stick to keep it casual and fun!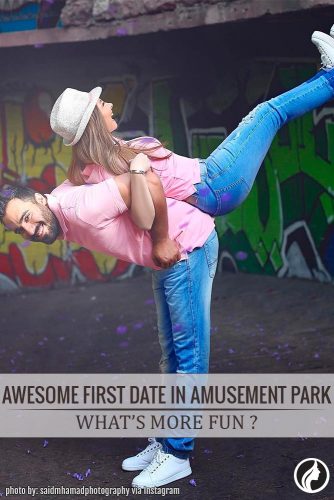 3. Aquarium
Aquariums aren't just for class trips. Picture a dimly-lit room and you two, strolling slowly and checking out your favorite sea creatures. Plus it's always fun to visit the sharks, dolphins, and manatees!
4. Art or History Museum
Museums are always fun, especially if you are an art or history buff. Find an exhibit that appeals to both of you and stroll leisurely through the museum. Afterwards, you can have a cup of coffee and discuss the exhibit.
5. Planetarium
Go to the planetarium and learn about the stars. Or maybe see a laser light show. Or, if you don't live near a planetarium, go for a walk to star gaze. Bring a blanket and a bottle of champagne, or a thermos of hot chocolate.
6. Live Music
Check out the local music scene. There's always a variety of music playing at the local bar scene or maybe even a free concert or a music festival. Whatever your taste: classical, pop, oldies, or jazz, you can most certainly find a live band you will both enjoy.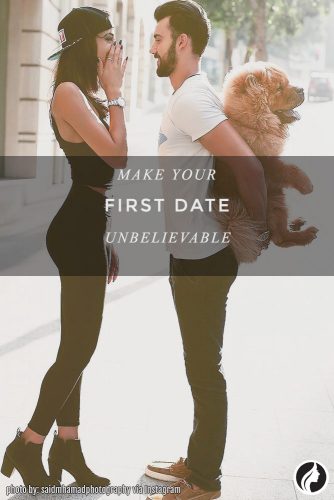 7. Wine or Beer Tasting
Visit a brewery or winery. A lot of places have special tastings for couples or special events.
8. Cooking Class
Take a cooking class together at your local community college. If the date's a flop, at least you master a new dish!
9. Pottery or Painting Class
Those wine and painting classes are all the rage right now. Or a pottery class. Anyway, it'll be a fun way to show off your talent. And you'll both have a souvenir to remember the moment you fell in love.
10. Zoo
Lions and tigers and bears, oh my! The zoo is always a fun first date. Who doesn't want to see the reptiles or primates?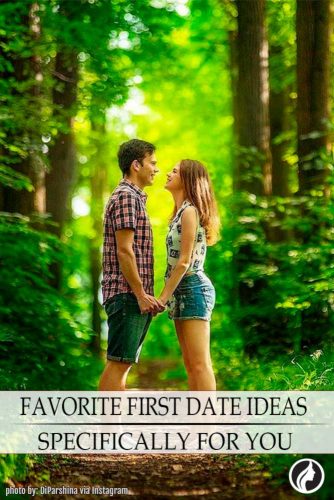 11. Antiquing
Everyone loves to go shopping and what's better than antique or thrift stores? You never know what treasure you'll find!
12. Kayaking or Canoeing
Rent a canoe or kayak and go on a river adventure together. Bring a lunch and enjoy the view!
13. Mystery Dinner Theater
Theme dinners take dining up a notch. The food is usually really good and you'll be busy watching the show, so you won't have that awkward silence during dinner. You can talk about the show later over a drink.
14. Rock Climbing
It's for the most adventurous and active people who love going in for sports. If it is about both of you, then try rock climbing. Let's see who gets to the top first!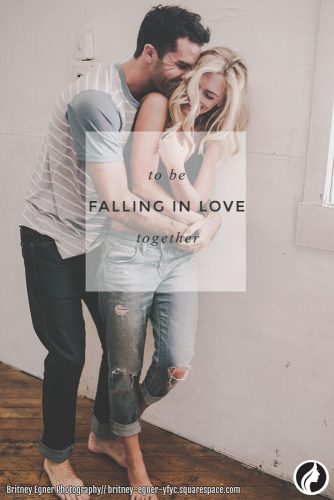 15. Whale or Dolphin Watching
Whale and/or dolphin watching is always fun, especially if you go on a sunset cruise. Don't forget your camera to capture that magic moment!
16. Book or Music Store
Explore a local book or music store together and browse at your leisure. Better yet, find a used book or music store and dig thru the bins together to find your favorite classics!
17. Ice Cream Parlor
We all scream for ice cream. Skip the froyo and find an old-fashioned ice cream parlor. Share a sundae or milkshake and get to know each other.
18. Haunted House or Ghost Tour
For those who love the fear factor, take a tour of a haunted house or a walking Ghost Tour. The darker and scarier, the better. You can always pretend to be scared, so your date will have to protect you!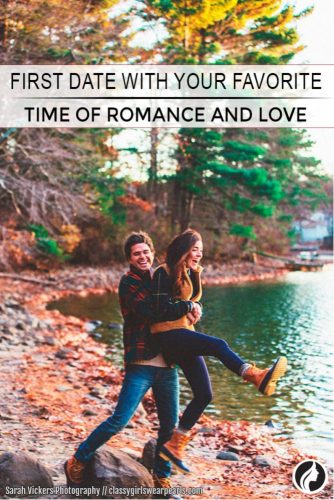 19. Candy Store/Factory
Everyone loves chocolate. Take a tour of a chocolate or candy factory and buy yourself some sweets to go!
20. Tea Room
While coffee shops are always in style, why not opt for an elegant tea room? Bond with your date over exotic teas, finger sandwiches and yummy pastries!
There you go: 20 awesome fun first date ideas! Now all you have to do is figure out what you're going to wear! Have fun and make it a night to remember!



Source: Glaminati.com