Beautiful and high-quality manicure is an excellent way to emphasize your individuality. Women paint the nails in different colors using different techniques exactly for this purpose. Now we often can see pictures of nail designs resembling broken mirror nails on the Internet. Such shattered glass nail art has appeared not so long ago but is already very popular with fashionistas all over the world.
Broken Glass Nail Art Ideas
This style came from South Korea where young girls used foil to model the nails creating an effect of shattered glass. The modern direction in the sphere of cracked nail art described in this article is called "Shattered Glass".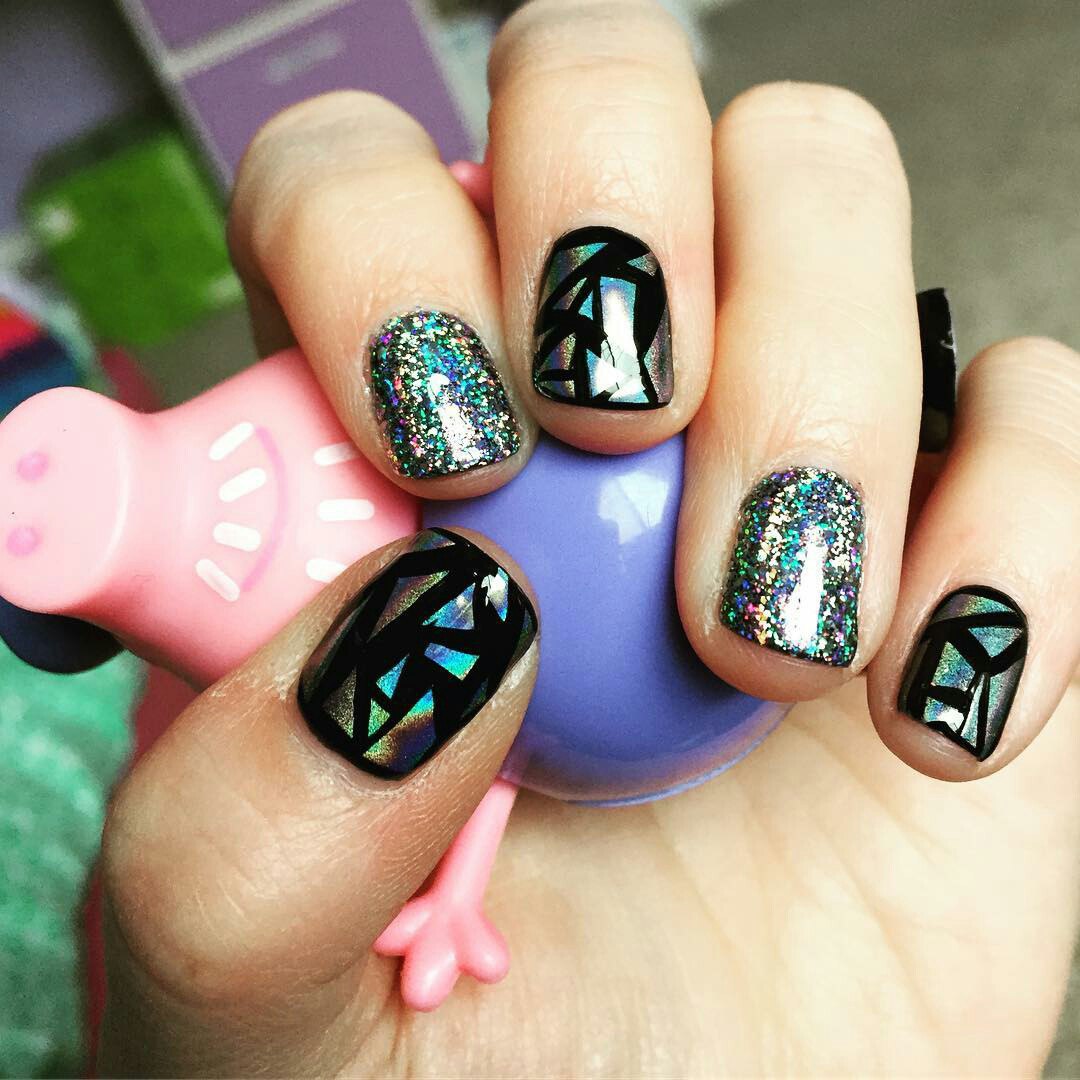 The technique is a stylized design of the nail plate resembling pieces of broken glass that you can get by applying special holographic cellophane pieces.


This material can be of different types and colors allowing to create the shattered glass nail art.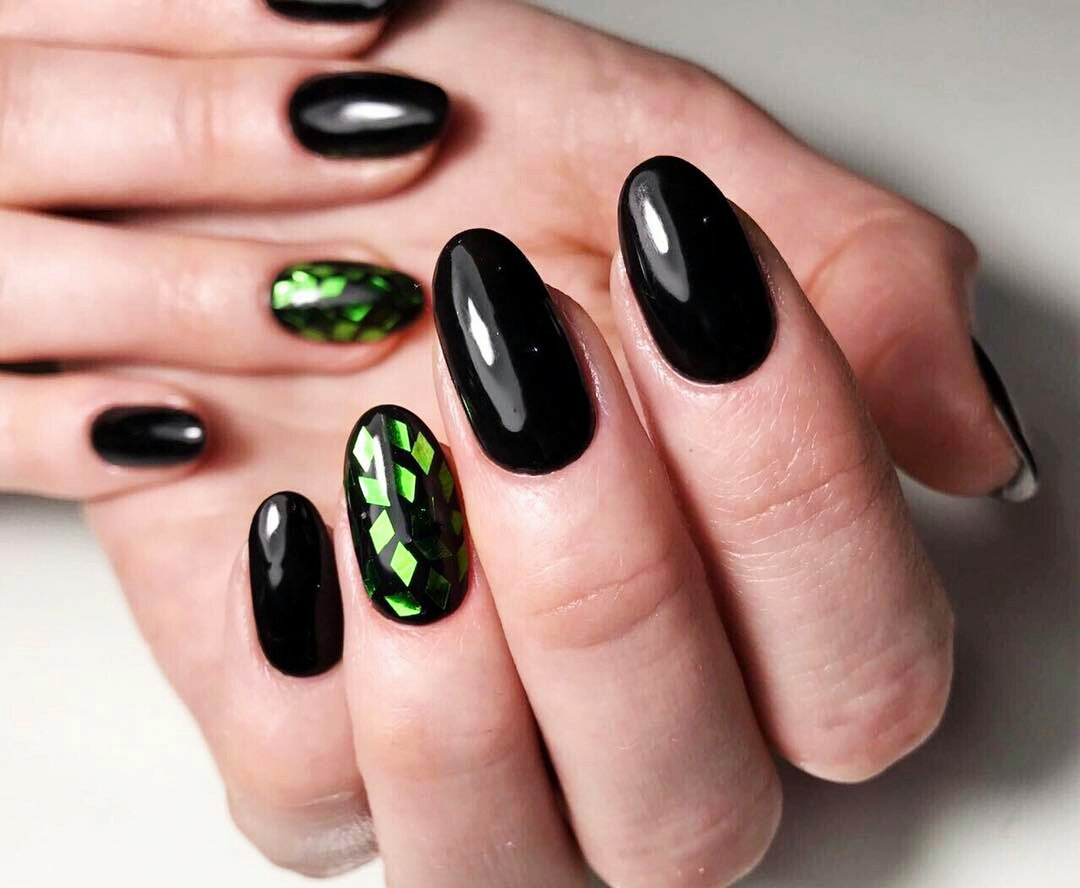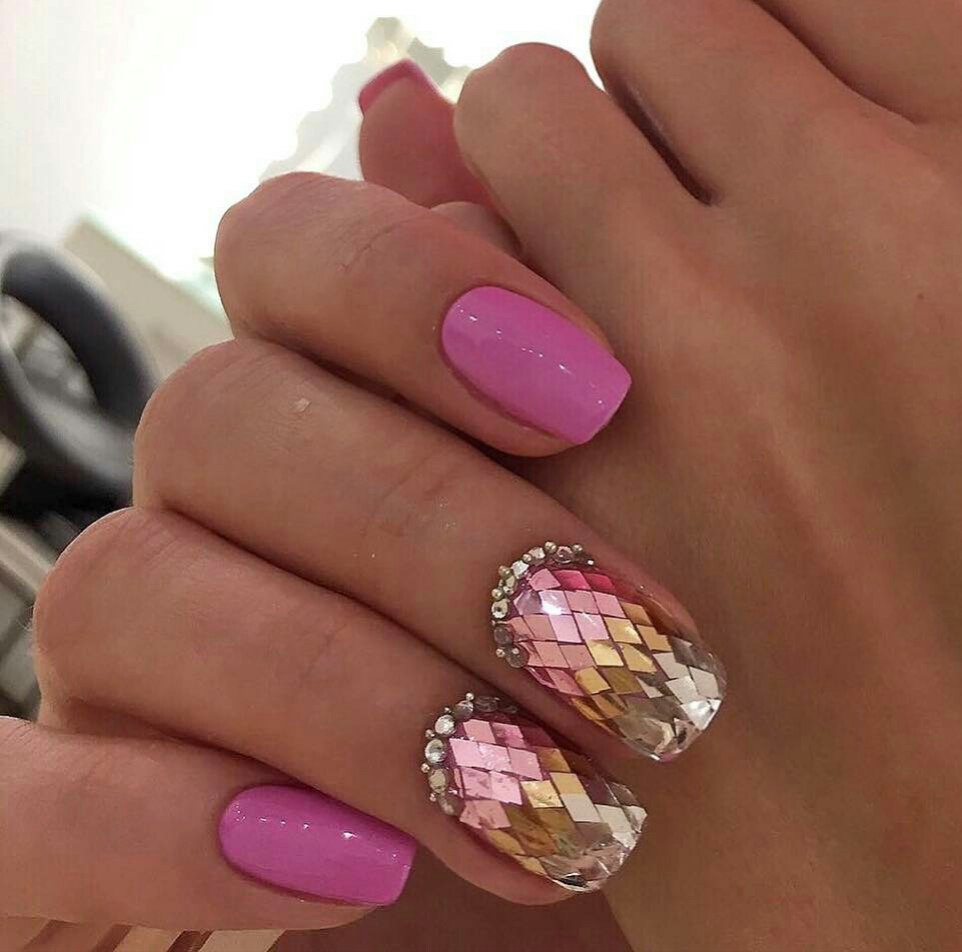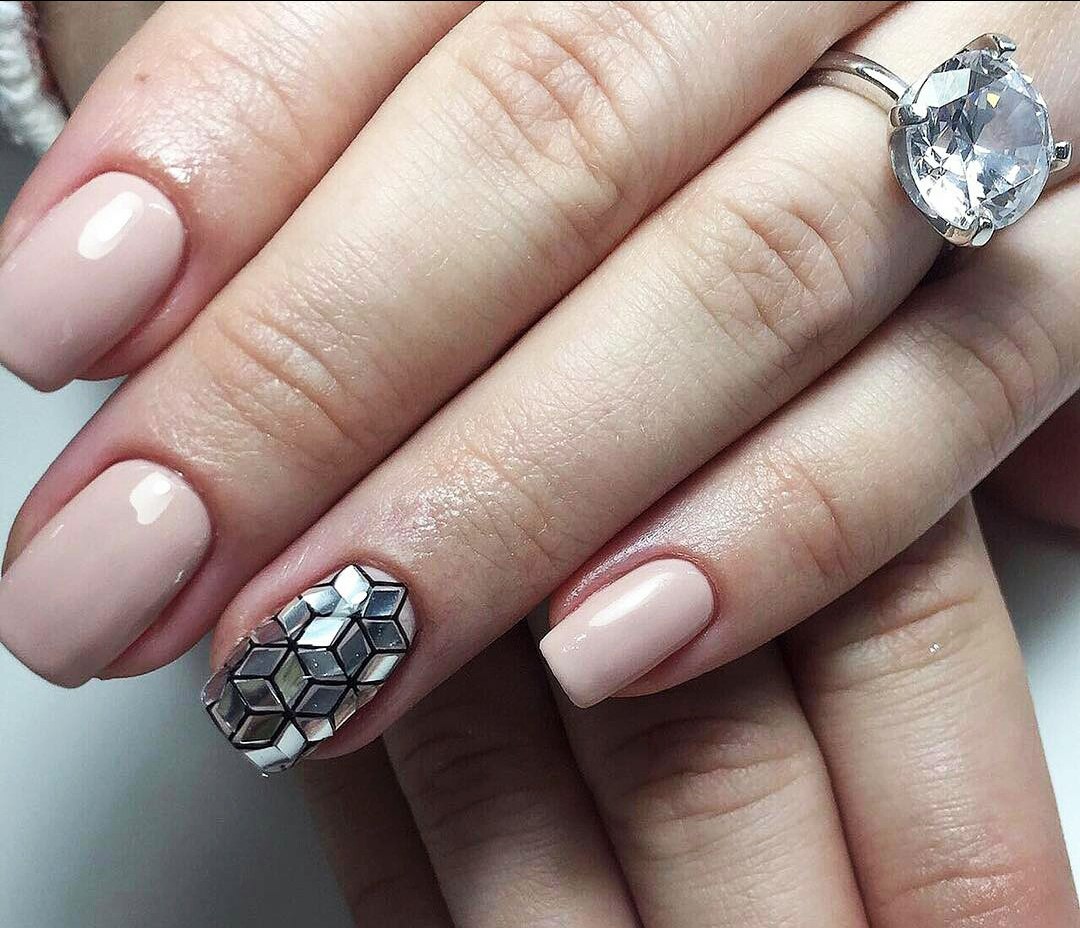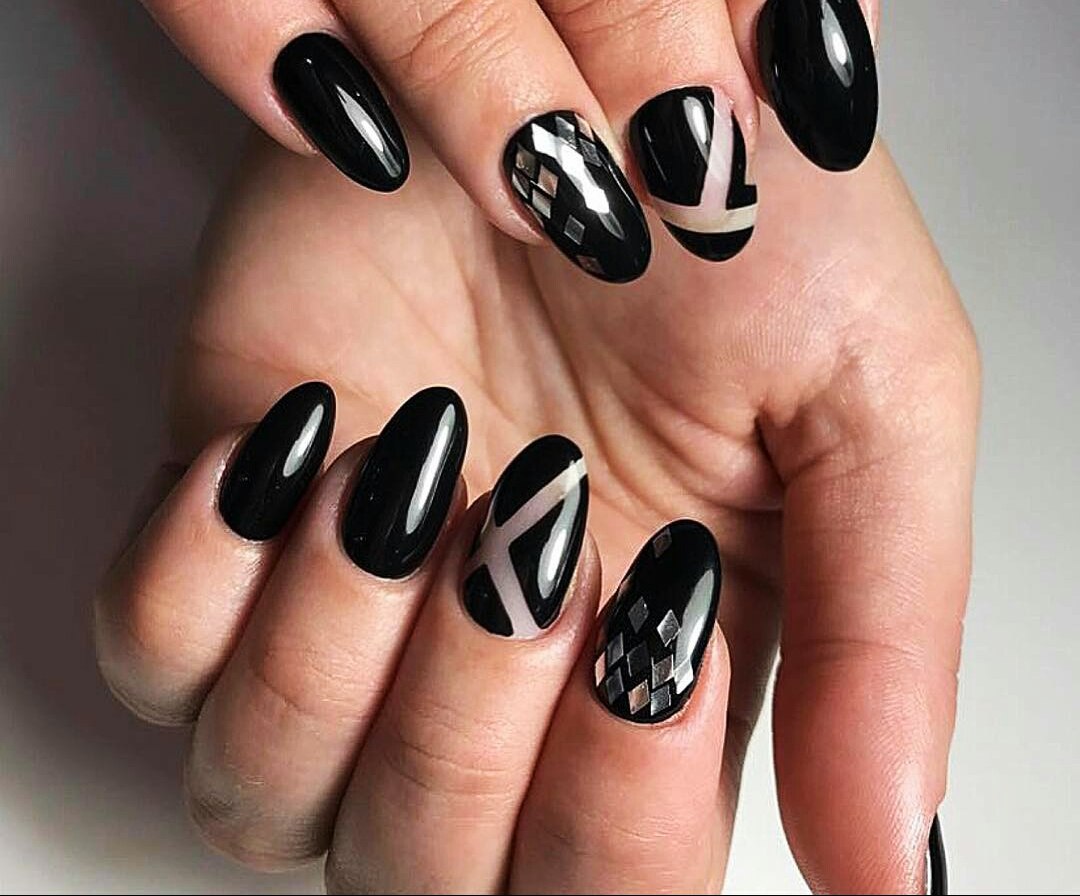 An effect created when applying a decorative coating is achieved by reflected light. Just like sunlight is reflected on pieces of broken glass. Different combinations of the decorative material reduplicate refractions of kaleidoscope and can be a part of the boldest and most fantastic manicure. Cellophane can be applied on the entire nail plate or put in layers creating a mirror even coating with beautiful transitions or becoming a small accent that emphasizes the stylish nail design.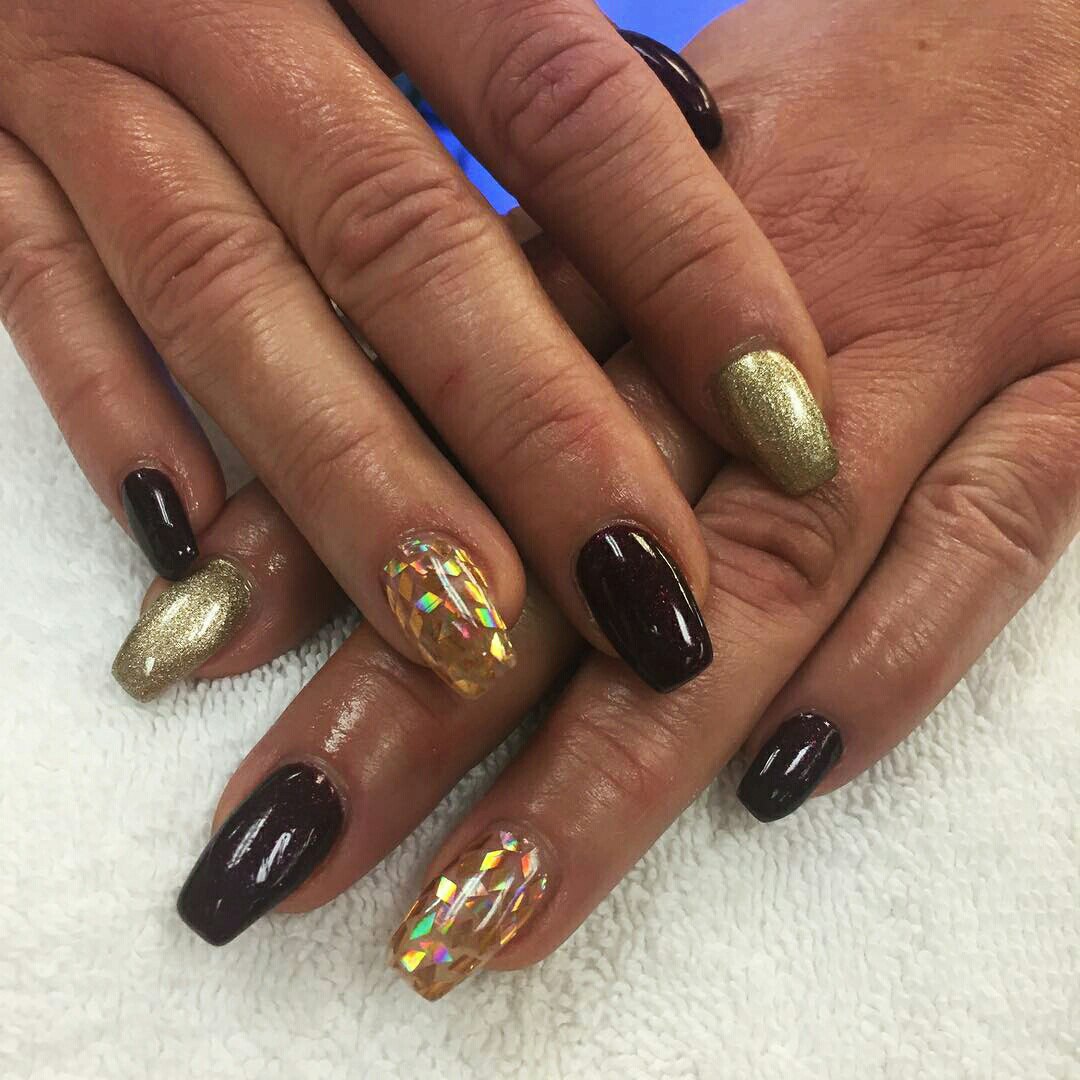 Holographic Shattered Nails Art
It is fair to say that this design is suitable for women of any age highlighting her special abilities. A huge advantage is that there are no limits that require some special skills how to draw patterns. If you wish to, you can do it without painting the nail. Just cover it with one layer of the colorless polish on which put holographic cellophane. Such design will look quite effective, bright and, at the same time, unobtrusive.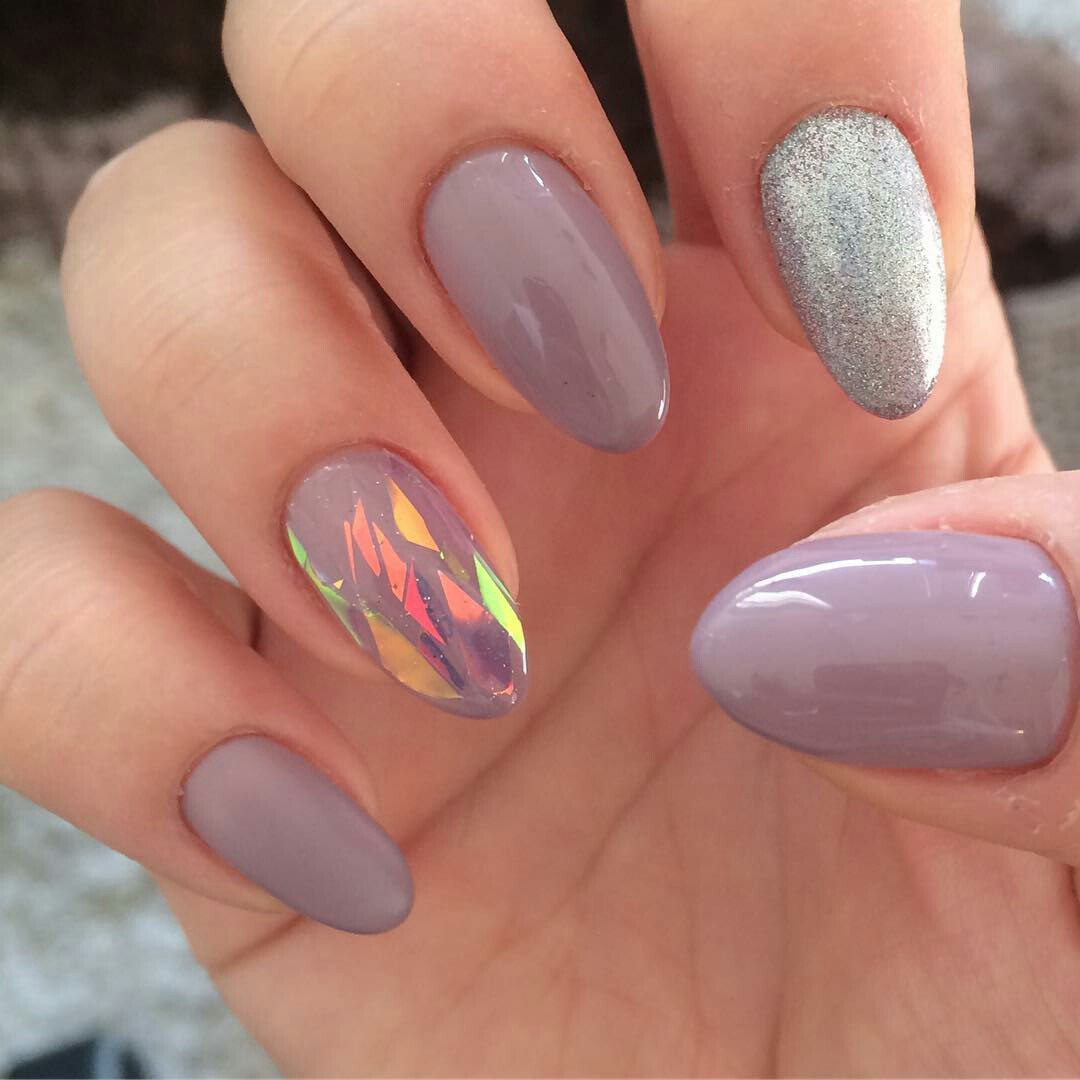 There is a wide range of source materials that lets you experiment with shapes and colors. Play with contrasts or choose all elements in one color pallette. For instance, white or grey elements will look amazing on the black nails, or, on the contrary, bright pieces of red or orange glass – on the white nail plate.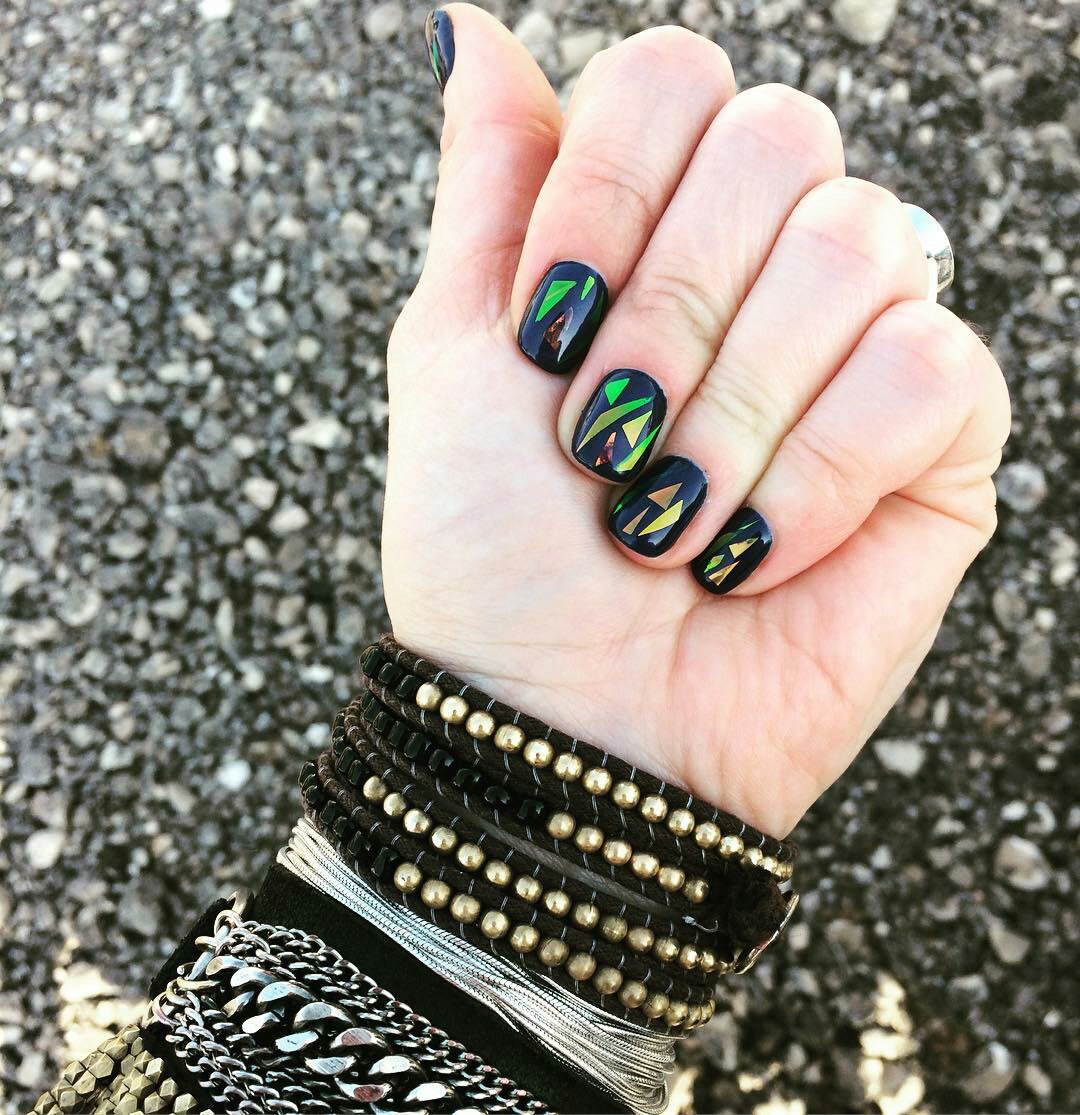 How to Do Shattered Glass Manicure
There are many ways of creating an effect of shattered glass. Despite the fact that the technique is quite new, there is a huge range of materials for creating a decorative coating. Such procedure can be carried out almost in any beauty salons that provides services of nail artists, but it is not so difficult to do this at home. For this, you will need the following products:
polish of any color and transparent basic polish that will be applied as a basic layer on the nail on which you will create a pattern;
finely cut grey or golden foil or holographic polyethylene that are sold in stores providing manicure products;
colorless polish used as a finishing layer;
tweezers.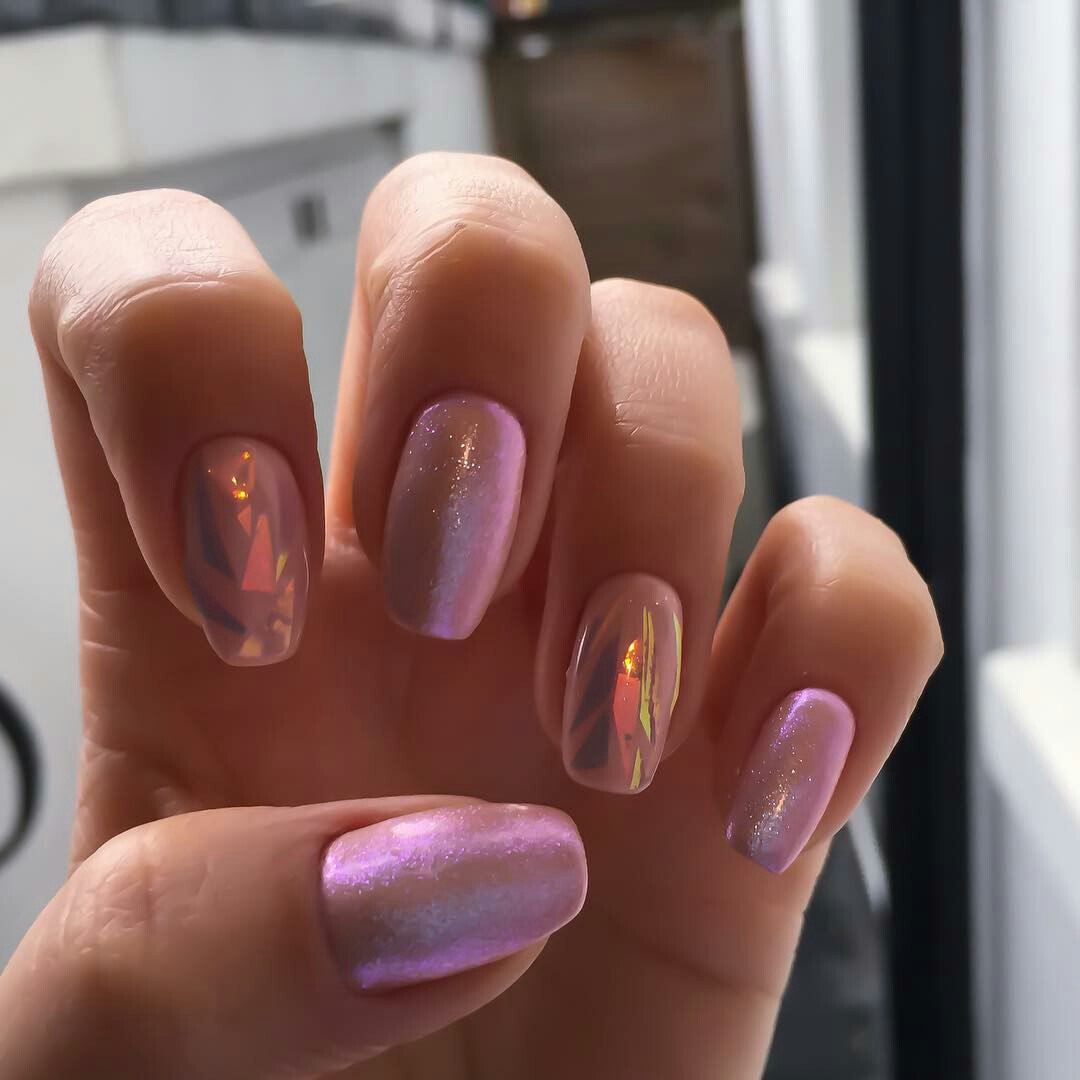 When you prepare everything, start modelling the nails. First, cover it with a thin layer of the basic polish being a background of our glass pattern. Then put decorative polyethylene in a random order with tweezers without waiting until the first layer is dried. Moreover, the more disorderly the pieces will be put, the more effective and natural the design will look. The pieces should be of different shapes and sizes styling shattered glass. You can slightly press elements not to let the edges turn down and shove out in different directions. To fix the result, the surface of the nail plate is covered with colorless glass nail polish that creates a protective "film" and doesn't let decorative elements fall off.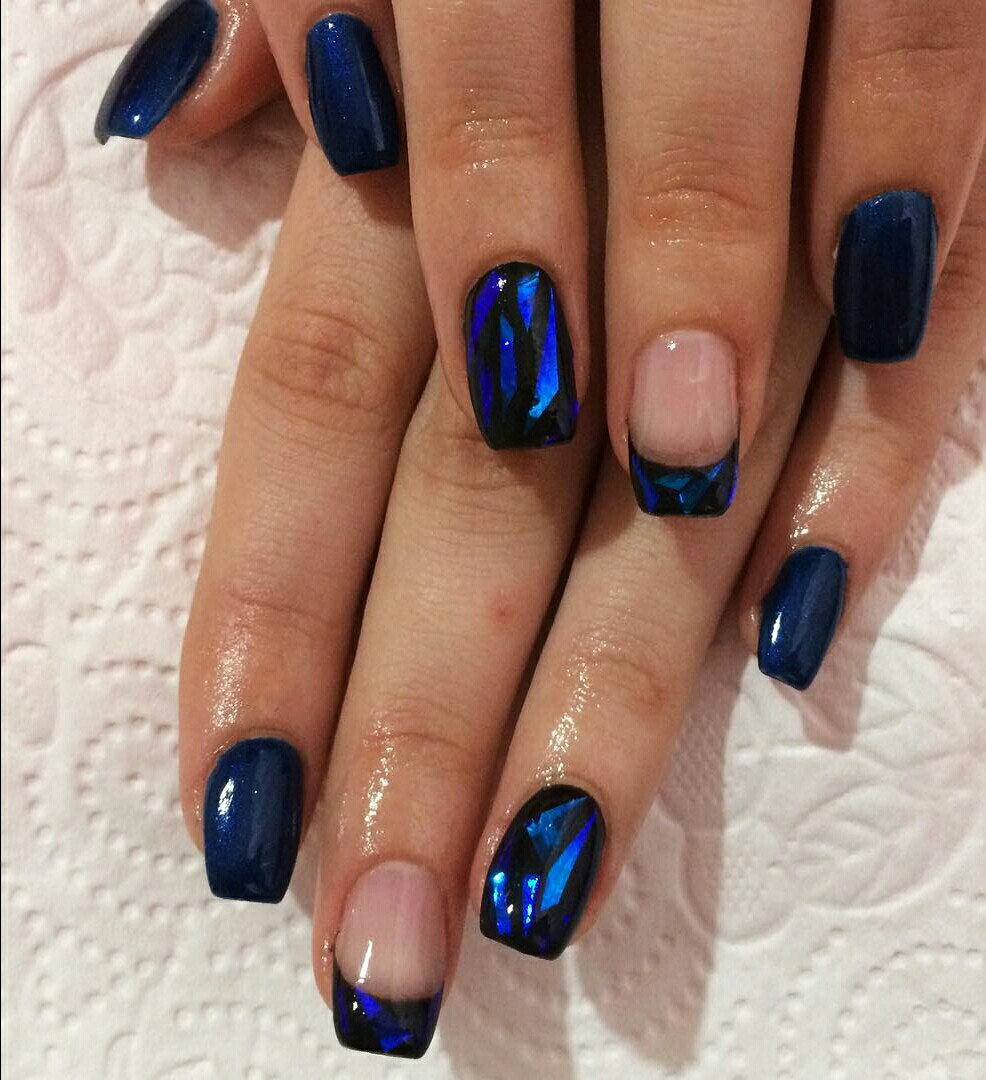 Video: Glass Nail Tips
This video shows the process of doing stylish manicure with an effect of broken glass. It demonstrates an entire process of decorating the nail with isinglass stone. Learning this, you can pick up an original black nail design.

Video: Shattered Glass Nail Art with Foil
This video shows that you can use usual foil to create shattered glass nail design. The main advantage of this approach is that you can make the decorative material yourself carefully cutting foil in forms of pieces of different sizes and shapes.

Pictures: Cracked Nails Art and Designs
The best source of inspiration and depository of ideas is pictures of the nails. As the technique of manicure is not so difficult, by learning special pictures showing the results of nail designs you will able to choose shattered glass nail art you will definitely like.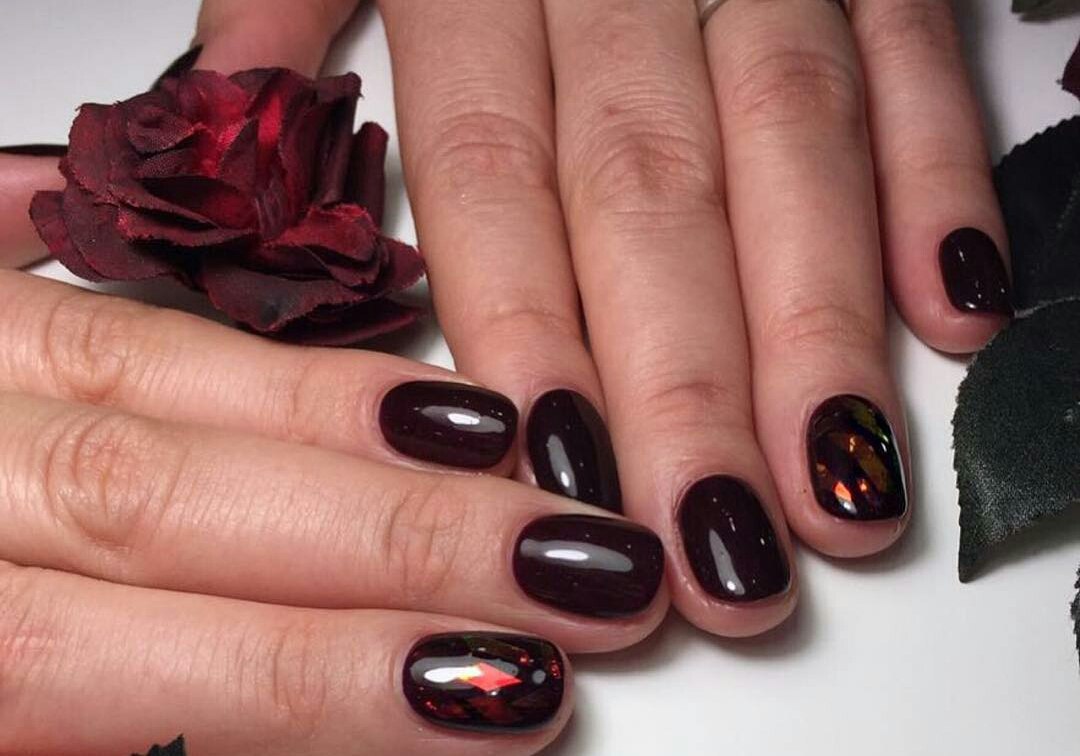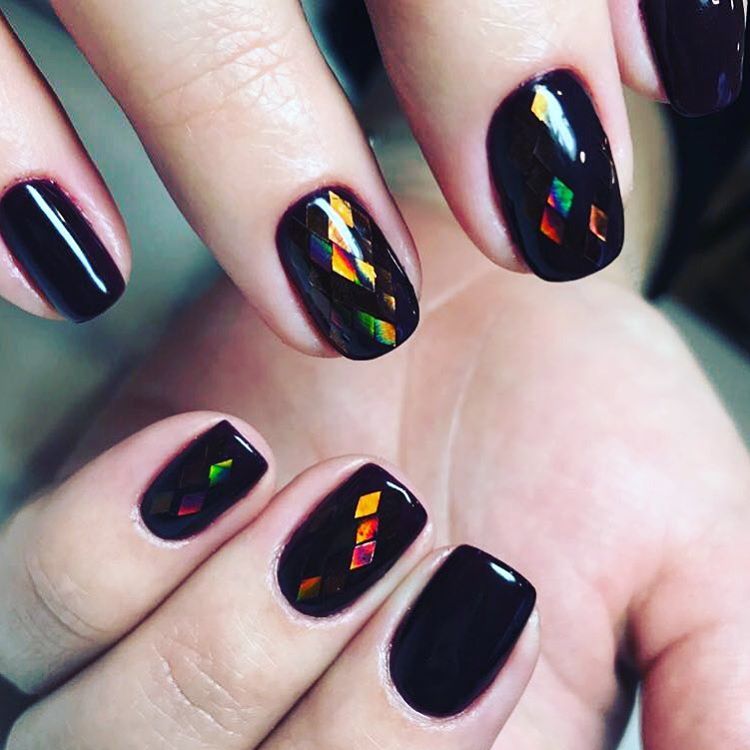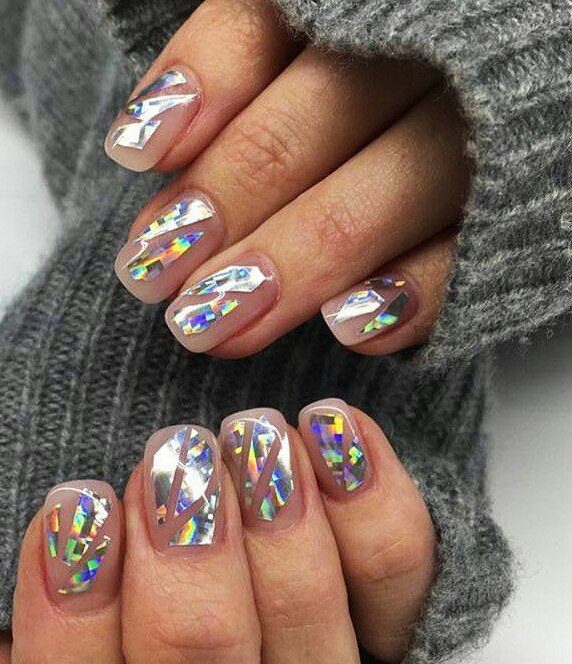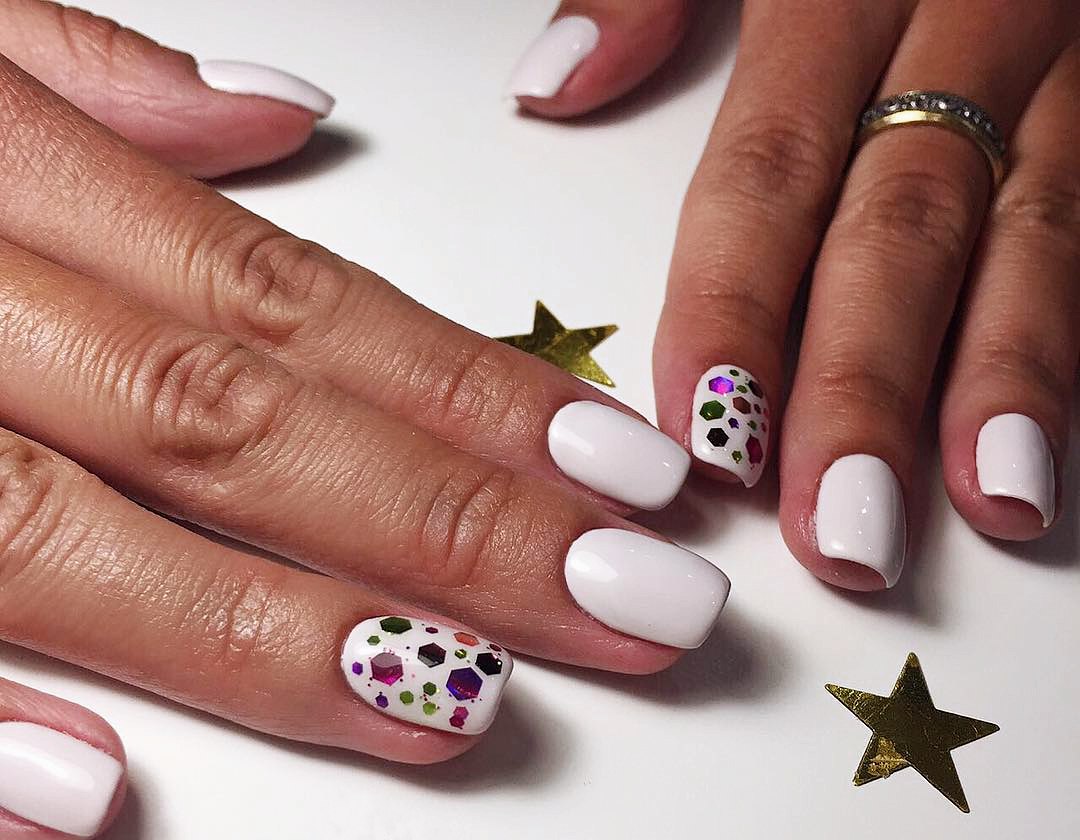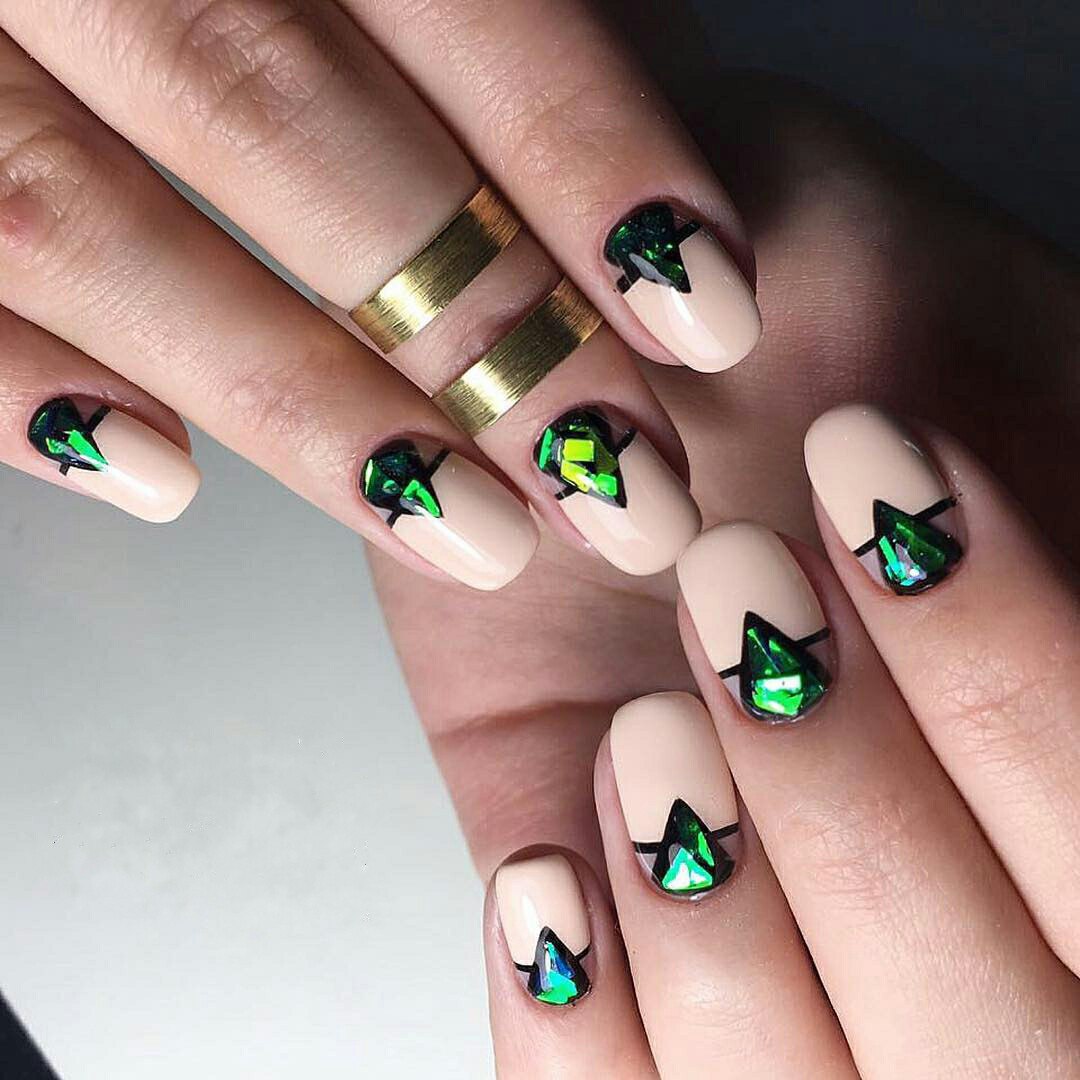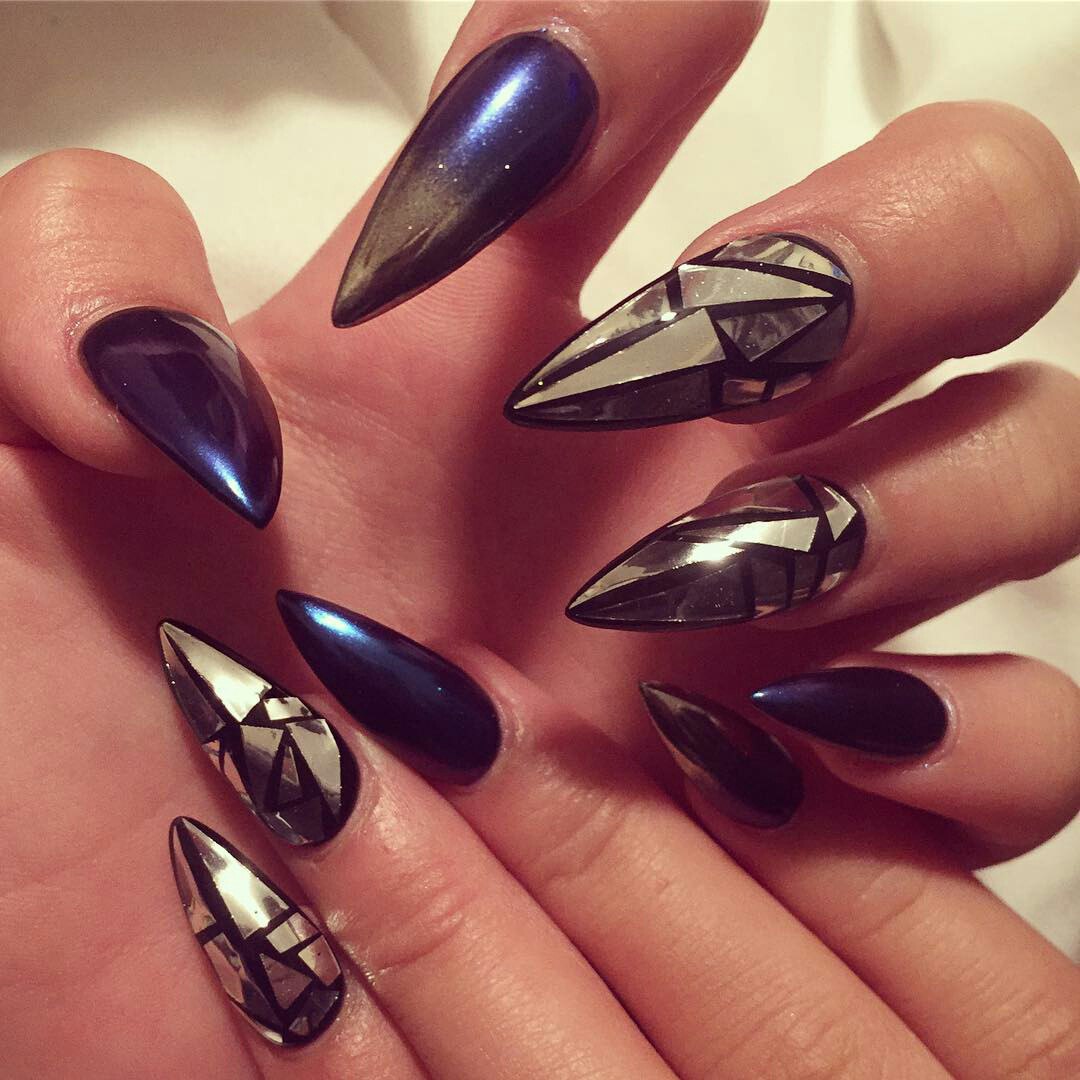 Photos from Instagram.com