Medium length hairstyles for women over 50 are perfect for mature women who would like to look stylish, fashionable and beautiful.
Some females might choose between different styles of short haircuts for women, while others might opt for medium length styles.
Short haircuts for women over 50 if chosen properly will help any woman look younger and even more beautiful.
1. Medium Layered Haircut with Highlights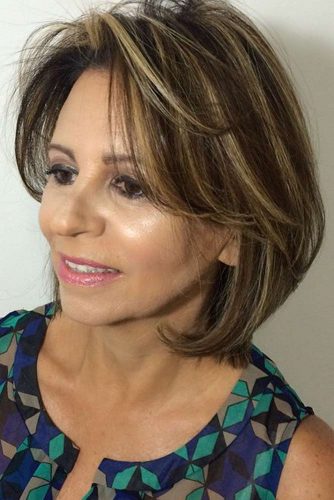 Adding highlights to the medium length haircut is a good choice for women with naturally brown or even darker hair. The highlights can help brighten up the face. You can wear such a hairstyle with or without the bangs.


2. Gorgeous Silver Bob with Lavender Ends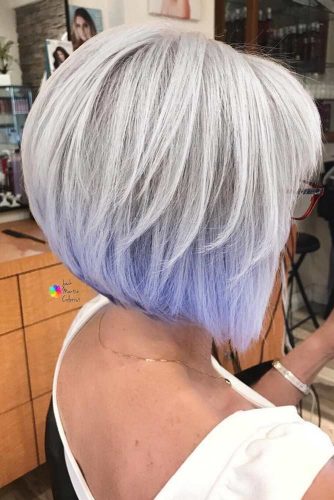 Silver grey hair is quite trendy right now, so there's no need to dye it. Adding some tint at the tips of the hair will make you look more contemporary though. You could go with lavender or any other color you want.


3. Multi Layered Haircut with Bangs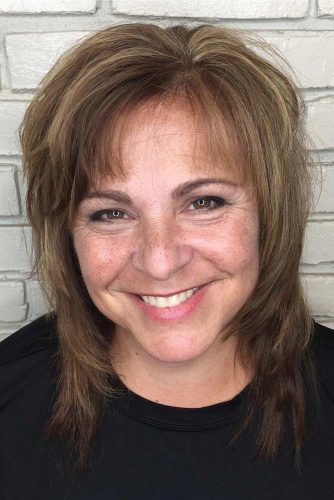 Adding layers to your haircut will not only make it look more voluminous, it can also help you hide some wrinkles. The same is true about the bangs, – you can always use the trick with the hairstyle to help yourself get a younger look!


4. Medium Hairstyles for Women over 50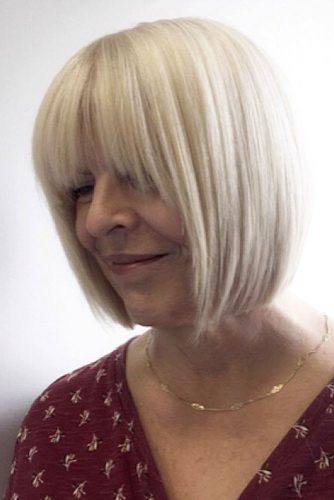 Short haircuts are perfect for the women over 50. A short haircut like this with the highlights added will surely take away 10 years from you, just be sure not to show your passport to others!


5. Short Haircuts for Women Over 50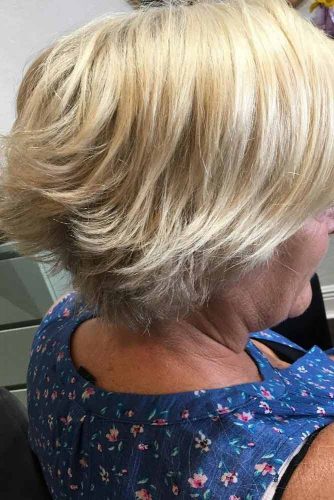 This type of short layered haircut looks very contemporary and stylish! Go for it if you like experimenting with your hair and feel like you have a very young soul that needs to be shown to the world!


6. Blonde Highlights for Middle Length Hair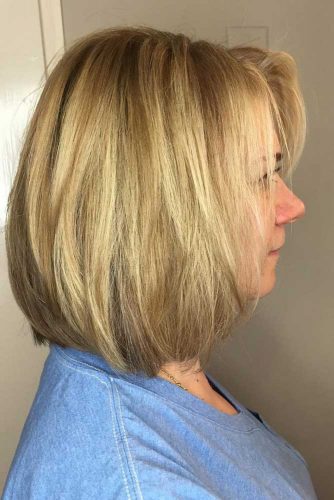 If you are looking for medium length hairstyles for women over 50, ask your stylist to have your hair slightly trimmed until it reaches the shoulders and then add some blonde highlights. It looks very classy and astonishing!


7. Layered Medium Length Hairstyles For Women Over 50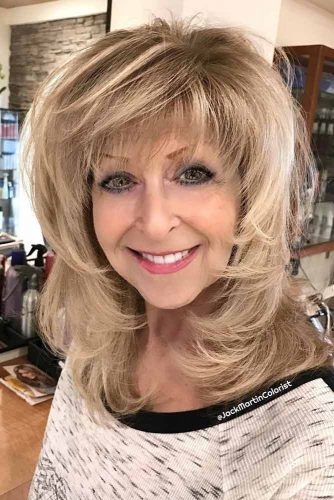 This hairstyle is perfect for the women with a round face. The layers falling from the chin to the shoulders can make the face look more oval and younger. Add some makeup, and noone would be able to guess your age.


8. Cute Honey Blonde Balayage Bob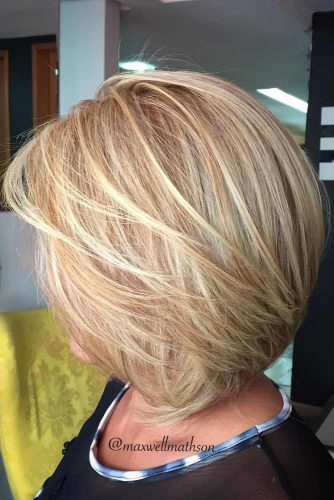 Are you tired of a classical bob? With some cute honey blonde balayage, your bob will look completely different, – and you'll look even more stunning than you are!


9. Voluminous Chopped Haircut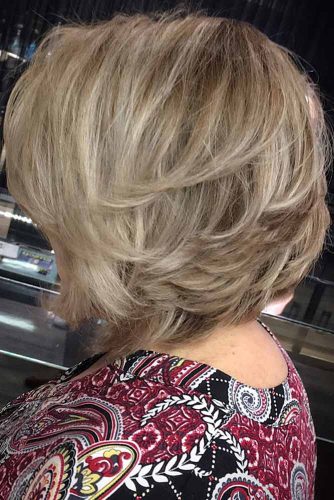 This chopped haircut will suit any women, regardless of the age and facial features. It looks very contemporary and stylish at the same time. Chopped layers bring volume to the hair and accentuate your beautiful facial features.


10. Shoulder Length Haircuts for Women over 50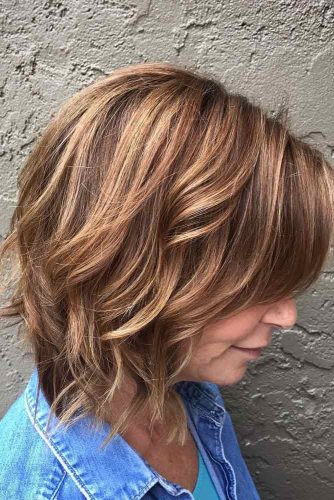 Add some waves to your medium length hairstyles, and here you go, – you are ready to rock the scene. How old are you saying you are? No way, nobody is going to believe you anyways, as you are looking much younger with this new trendy hairstyle. To get your hair straight as can be, you'll want to purchase one of the best flat irons on the market like a BabByliss hair straightener.


Medium Hairstyles for Women over 50: Video Ideas




Source: Glaminati.com