Are you searching for beautiful homecoming hairstyles? You should definitely look like a queen, and we are glad to help you. First, remember one rule: the key to getting a look that will bring you much success is in choosing a hairstyle that will be elegant and secure at the same time. Have much fun and memorable moments, and pay attention to your date instead of worrying about adjusting your hair!
Trendiest Hairstyles for the Big Night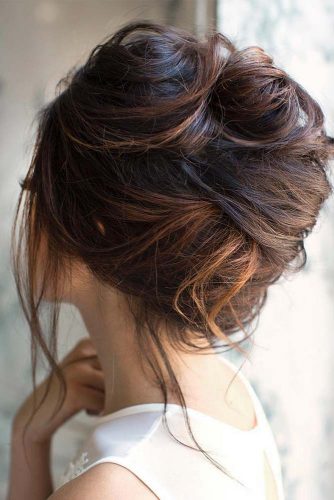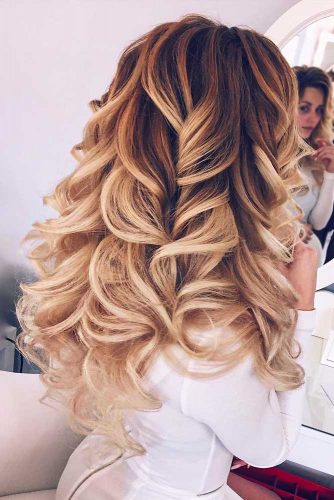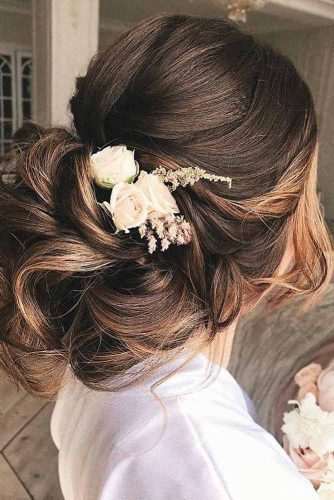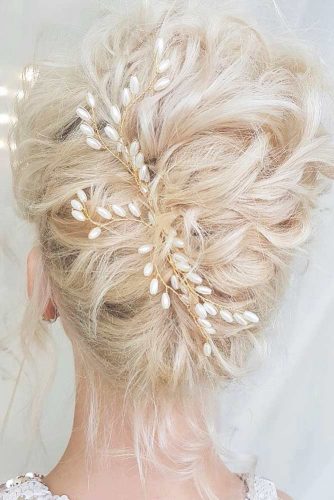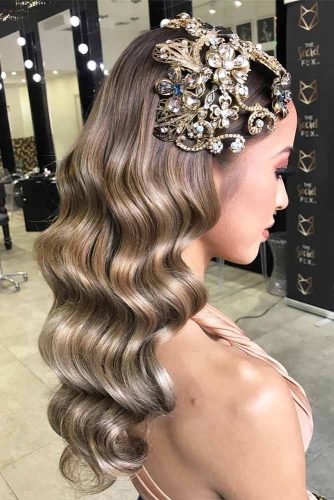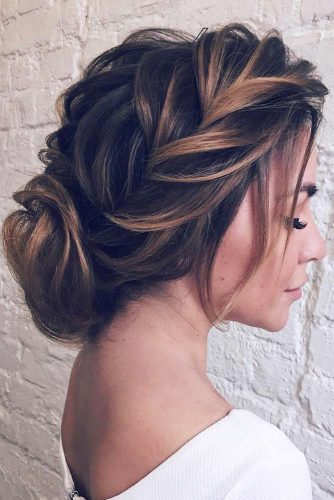 We are sure that you have been dreaming about this event for a long time. No way you can attend your big night party with some regular do'! There is a variety of hairstyles for long and medium hair. You will look gorgeous if you choose an updo or full down hairstyle. We know how to make even the simplest and common style look unforgettable. Trends of 2023 styles show us that best decision is an updo, but you also can look chic and elegant with big curls.
A voluminous and massive bun is in fashion now. If you pull out some wisps of your hair, your hairstyle will look more easygoing. You should start picking your hairstyle at least one week before the party. Your hairstyle should match your homecoming dress. To be sure that they do match, put on the dress of your choice and wear the homecoming hairstyles that you like.


Beautiful and Easy Hairstyles for Homecoming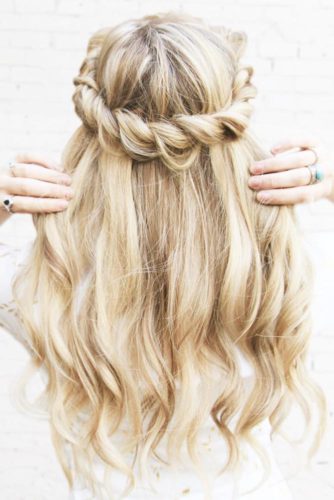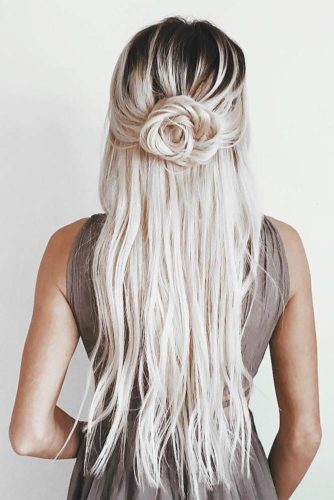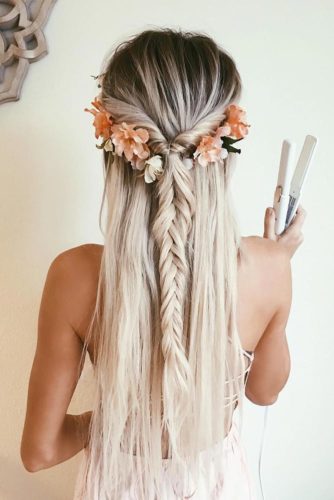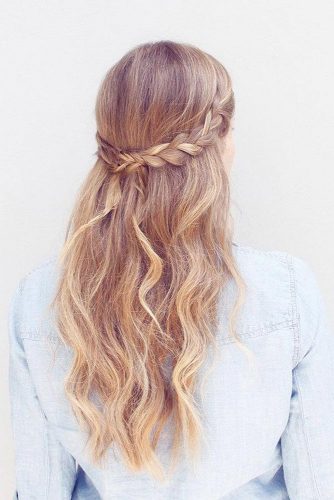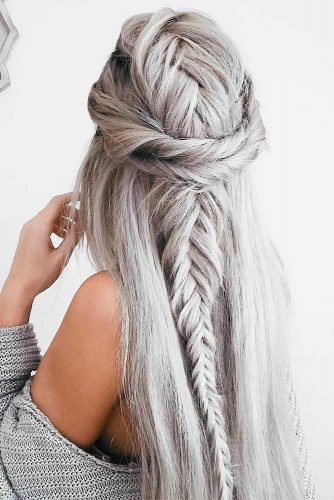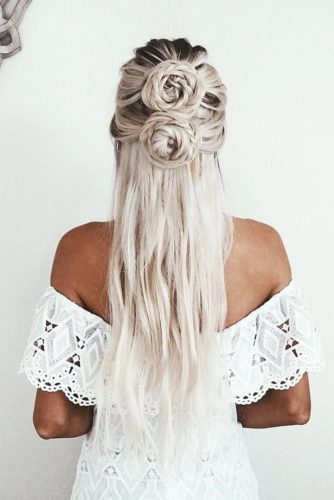 These hairstyles are easy to DIY so if you don't have much time for prepare an evening look you can choose one of these styles. Their greatest advantage is in a feminine look they make. Half-up styles with fishtail braids, rose braids and even a crown of your hair are great choices for young ladies.


Lovely Homecoming Hair Ideas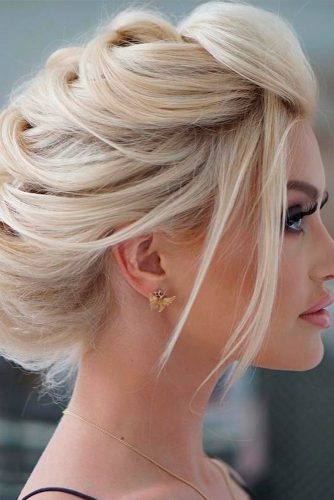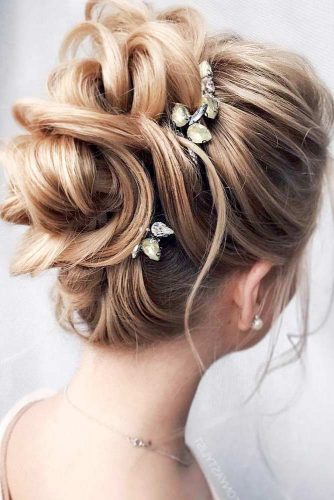 Homecoming easy updos for medium hair look very beautiful. However, you should always care about your hair and do everything possible not to harm it. If your hairstyle includes a ponytail, make sure that it is not too tight. When your hairstyle is ready, some hairspray should be spritzed over it. It will help you to keep your loose hairs in their place.
If you forget to spritz it, you will have to check if your hairstyle looks nice after every dance. And of course, the more you worry about your hair, the less fun you have. Make sure that your hairstyle will stay fixed during the whole evening.
Moreover, the styling foam and various hairsprays used for your hairstyle are not very healthy for your skin. It can easily clog your pores, and as you already know, it is not so easy to unclog them. To save the beauty of your face, mobilize your energy and wash your hair.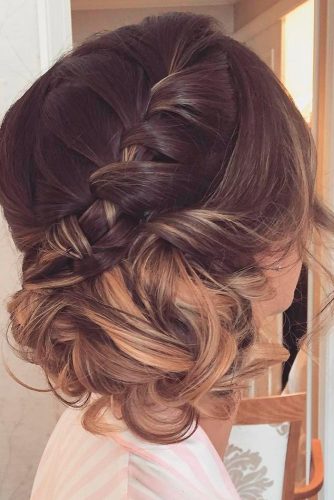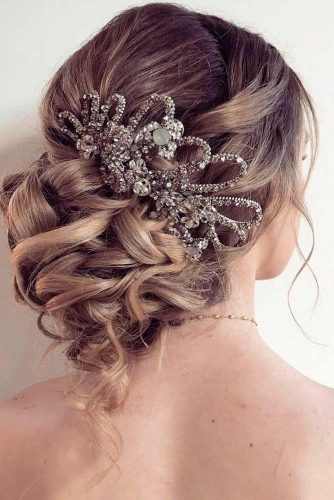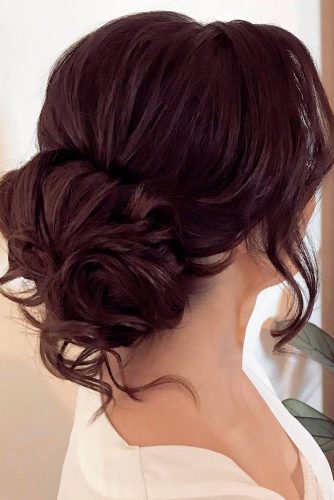 Take several photos and see if you look awesome. If you hesitate, ask your friends or relatives to look at these photos and tell you what they think. Besides, you should check if the hairstyle does not feel too heavy. If you are not comfortable, you will not be confident. Just stick to something good-looking that also feels good.
Keep in mind one important thing: no matter how tired you are after the celebration, do not fall asleep on your homecoming hairstyle. It can cause unnecessary tangles, strain and scalp strain. You might also wish not to wake up and have a headache, which can happen if you are too tired to let your hair down.


Gorgeous Homecoming Hairstyles for Long Hair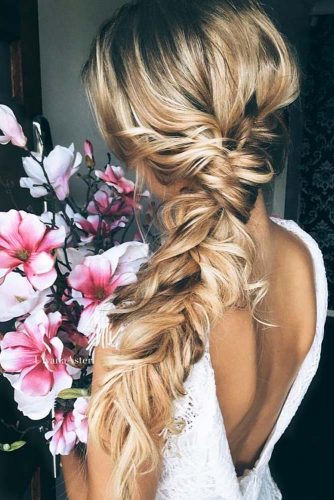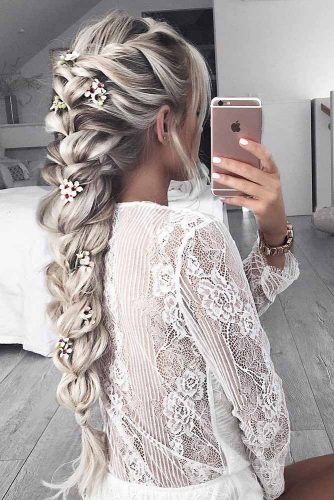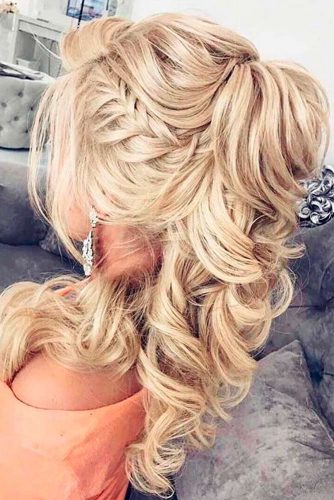 A fishtail is among the most elegant and easy hairstyles for long hair. You are mistaken if you believe that braids are for little girls. If you choose homecoming hairstyles, you will definitely look like the real lady. Just keep in mind that it will look more beautiful if your hair is long.
This hairstyle looks perfect without any bright accessories. However, if you do wish to use some accessories, do not be too enthusiastic. This hairstyle should stay sophisticated and romantic. The purpose of adding some accessories here is to emphasize some elements of the hairstyle, but not to hide them. One hair-slide will suffice.


Cute Ponytail Hairstyles for Homecoming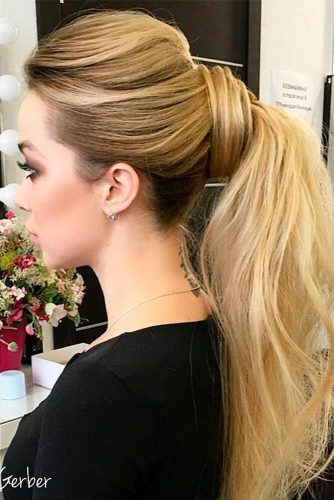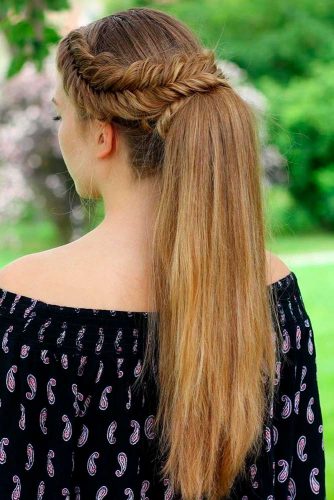 A mermaid hairstyle is a perfect way to refine and softly complement your face. This hairstyle creates a deliberately disheveled and asymmetrical effect. It is very sophisticated, which makes it a wonderful choice for the occasion. Stylists notice that homecoming hairstyles fits any hair color. However, they believe that women with fair hair will look better with this hairstyle.


Great Braided Crown Homecoming Hairstyles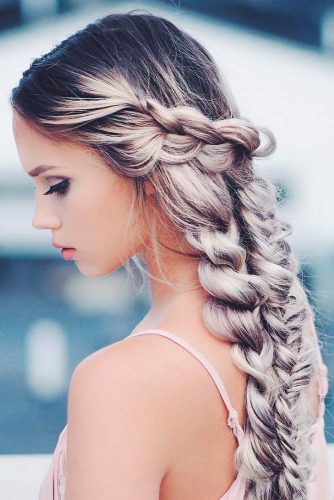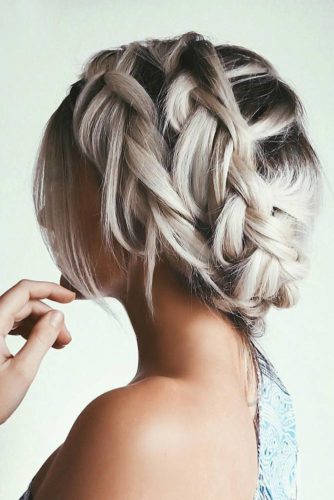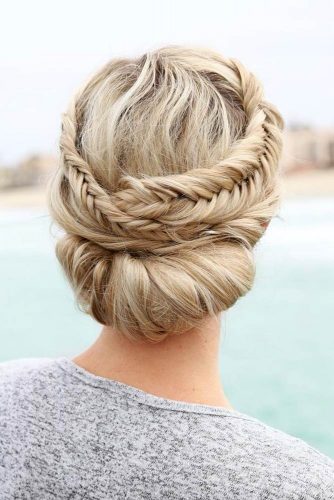 Trendy Hairstyles to Be Incredible Lady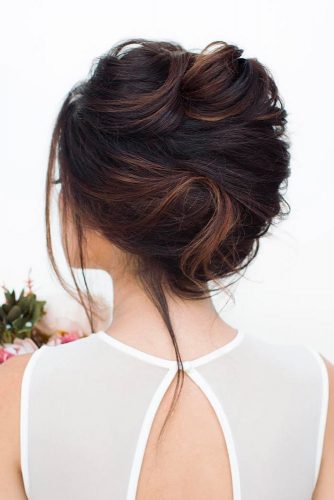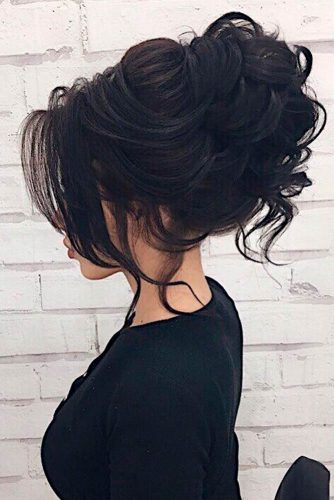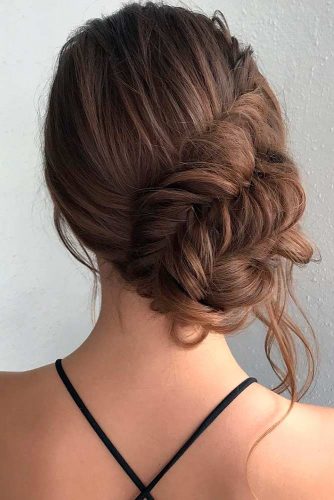 Even though homecoming hairstyles can make you look bohemian, you should not forget about styling. Mind that your hair should fall around your face in a free manner. You should pay attention to all details and pretend that you have not done it – it is the key for this style to work.


Amazing Updos for Elegant and Stylish Look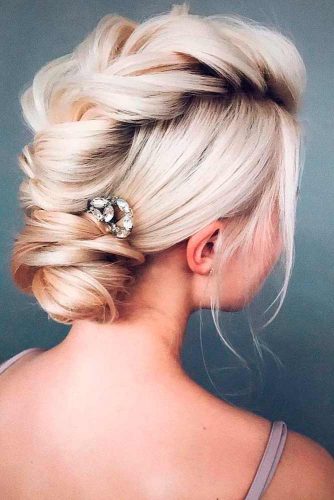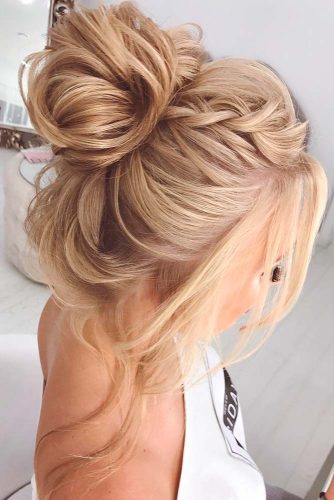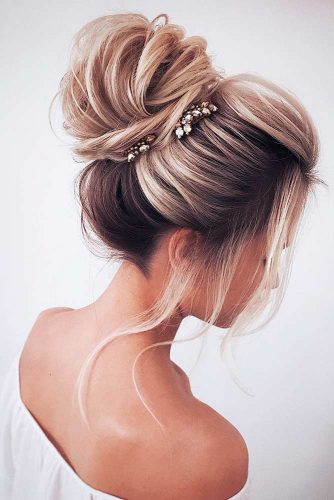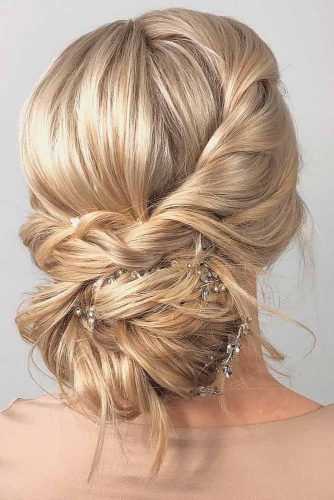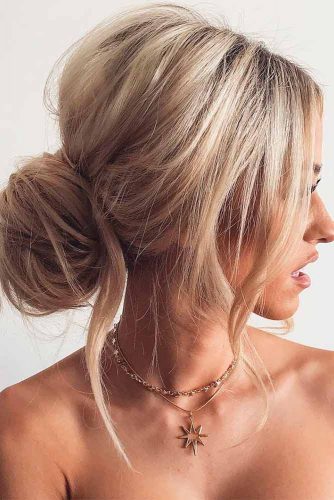 Updo homecoming hairstyles can make you appear truly gorgeous, like a lady. Accessorize your updo to complement your image.


Fabulous Ideas of Homecoming Hairstyles for Long Hair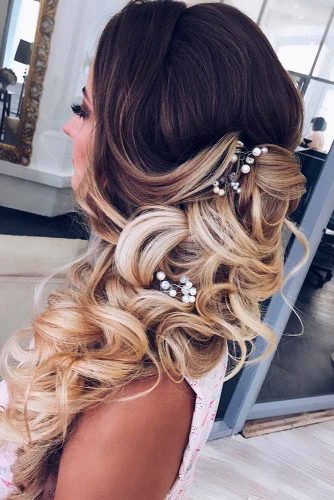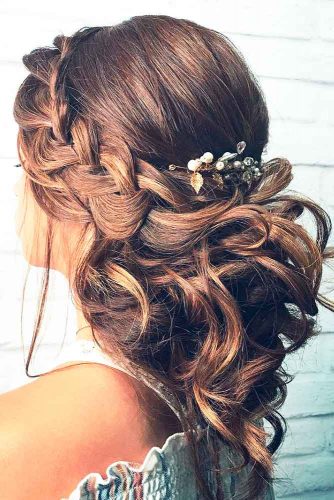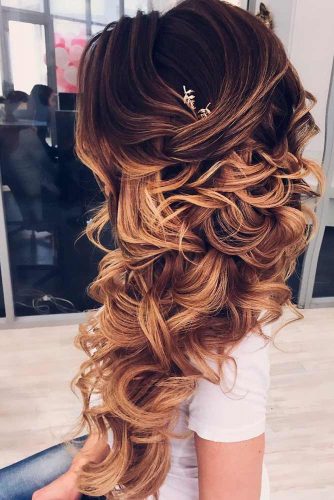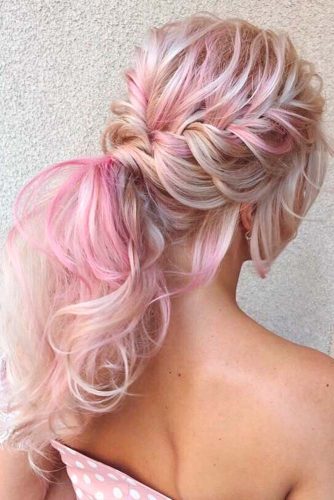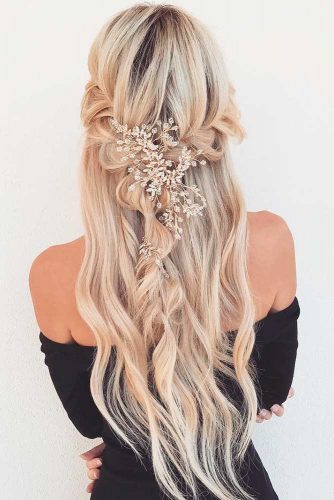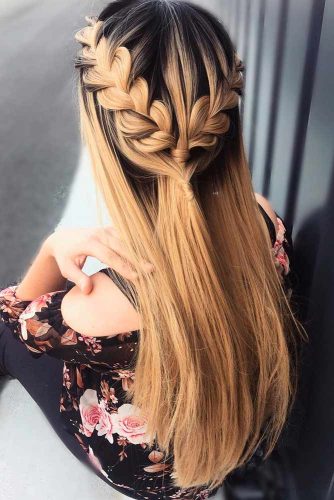 In 2023, a natural look is in fashion. It also concerns trendy updos, which tend to be a little messy and loose. Too many strasses, clip extensions in various colors, and voluminous chignons are in the past. Stylish buns and braiding are in trend. Thin hoops or a tiara can embellish the bun and make you look chic. Another trend is to do asymmetric homecoming hairstyles that cover only one ear.


Hairstyles for Homecoming: Video Ideas
Source:
Glaminati.com