Here are numerous advantages of having natural makeup. First, it looks as if you didn't wear any makeup. Second, it helps highlight your best features so that you look even more beautiful than you are. Third, it doesn't require tons of time and enormous efforts.
Green eyes or any other color of the eyes look no less beautiful by themselves, and the makeup can only emphasize the natural beauty.
Summer Makeup with Full Lips Accent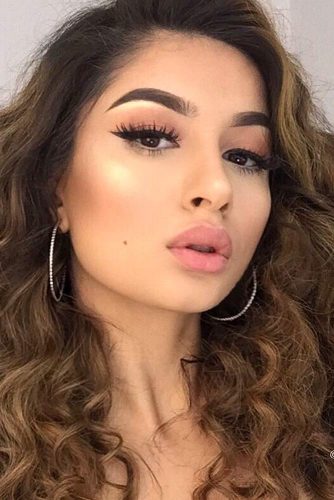 If your lips are full, you could put an accent on them by using a proper lipstick. There's no need to use some bright colors unless you are going out for a special evening and wear a nice cocktail dress. For a more casual look, use more subdued colors, like beige or subdued rose. You can go with or without mascara depending on how you are going to spend your day.


Natural Makeup With Super Glitter Lip Gloss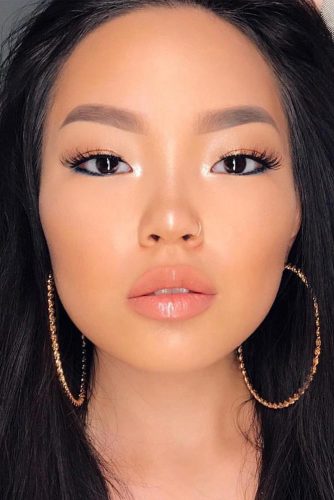 Do you want to impress your boyfriend while going on a date during perfect summer night? There's no need to do a very heavy makeup for that. It's enough to simply put on glittering lip gloss and mascara. The gloss will make your lips look fuller and more seductive. With an evening dress and proper hairstyle, you are sure to become the star of the evening!


Lovely Makeup With Natural Liquid Lipstick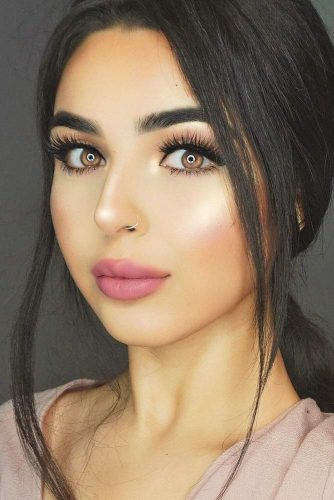 With as little as putting on some light foundation to even your skin and natural liquid lipstick to accentuate your lips, you will look irresistible. You could use a flower pin and some hand made jewelry to create a perfect summer all natural look.


Pretty Makeup for Sexy Girls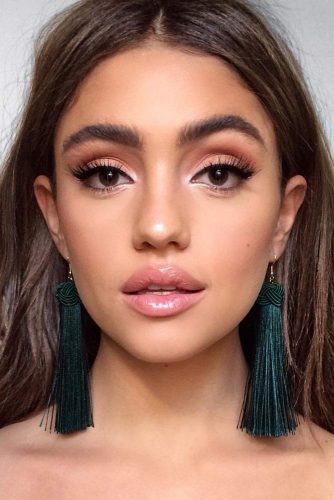 This type of makeup is perfect if you want to emphasize your femininity and sexuality. Use eyeliner, mascara, lipstick and matte foundations to create a lovely and sexy look. Depending on your mood, you can use any color of the lipstick, add some eye shadows and also spotlight your beautiful eyebrows.


Perfect Makeup for Blue Eyes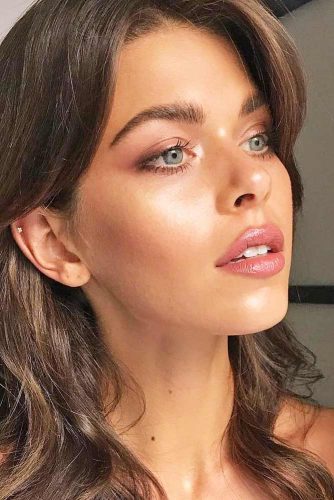 If your eyes have beautiful sky-like, blue color, you are already a lucky lady, and you don't need any heavy makeup to look beautiful. For an evening out, you could highlight your beautiful eye color by using some beige eye shadows and eyeliner. For a daytime look, you can simply go with mascara. Wearing some nice earrings will add even more femininity to your overall image.


Lovely Natural Makeup Look with Simple Glow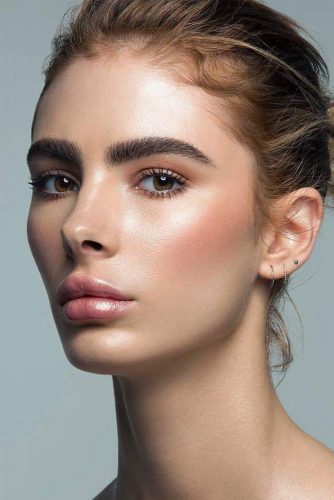 Using mascara and some lipstick might be all you need to look lovely. You might also use some tinted moisturizer if you want your skin look more even, and you are ready to go to the beach, party or simply walk around!


Soft Makeup with Winged Eyeliner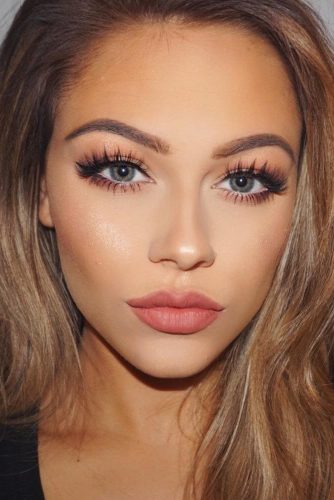 Let your eyes speak about who you are. Use winged eyeliner to create some mystery around your eyes. It will look incredible no matter what eye shape you have. It's simple to use and looks beautiful, so it will always be a win-win situation.


Simple Makeup for Summer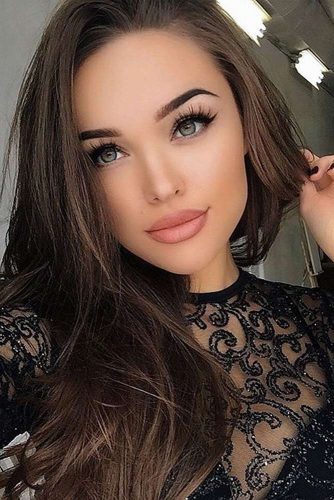 Summer is the best time to let your skin have some rest and natural tan. That's why the best idea is to use a very simple make up that can help you stay more confident and beautiful. Neutrally colored lipstick and some mascara are enough to showcase you natural beauty.


Easy Makeup with Soft Black Smokey Eyes
Smokey eyes always look amazing and add some mystery to the overall look. It might take some time to achieve the desired result but it's definitely worth it, especially if you are going on a date and want to impress your boyfriend. An evening dress would go well with this type of makeup.


Fresh Makeup With Perfect Eyebrows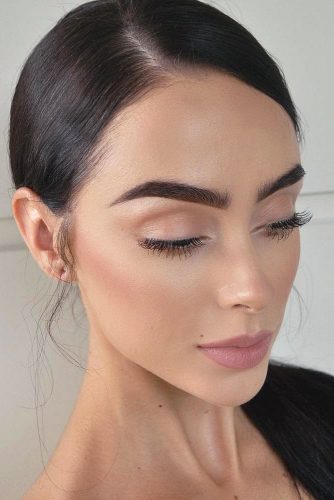 Make your eyebrows look ideal with the help of a liner. It will take you no more than 10 minutes to achieve this look. Make your eyelashes slightly longer with the help of mascara, and you are ready to impress everyone with your look.


Natural Makeup with Sexy Eyes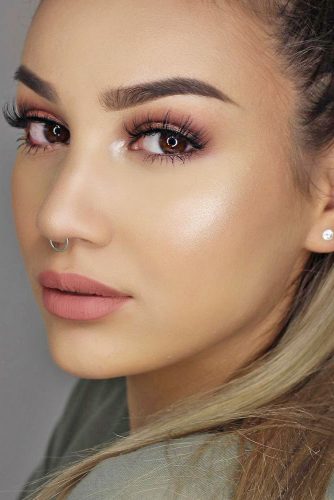 Are you striving for a natural look with some little makeup added? Then make your eyes the center of attention. Depending on what eyes color you have, add some eye shadows and mascara, and no one would be able to take the eyes from you.


Makeup Idea with Black Liquid Eyeliner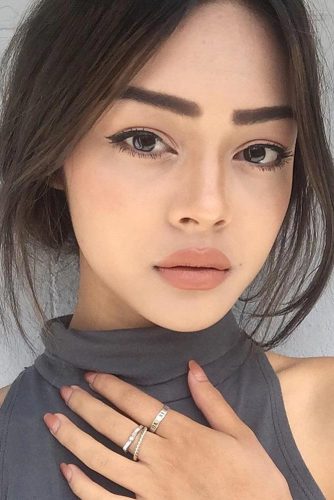 Add more charm to your image by emphasizing your eyes with the help of a black liquid eyeliner. If you have long hair, you could do the updo, so that all the attention is on your beautiful eyes.


Simple Makeup for Any Occasion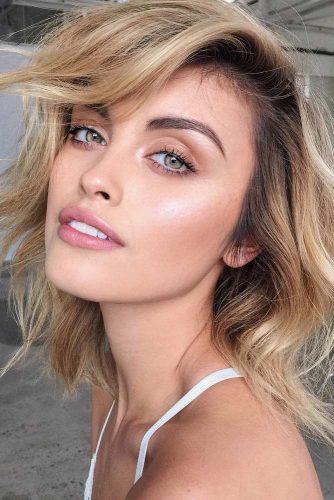 Whether you are going to the beach, take a walk somewhere in the city or go out, use the simple makeup to make your facial features more distinct. There is no need to put any heavy foundations on your face. You could apply a tinted moisturizer so that your skin has a nice sun tanned look.


Amazing no Makeup Makeup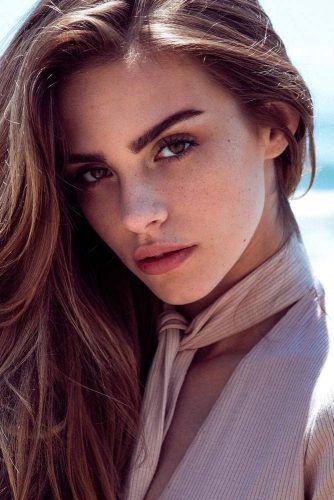 If you are all about natural beauty and want to use as little makeup as possible, then go for it. You could simply use waterproof mascara to make your eyes look more distinct, and that would be enough, especially if you are going to spend the whole day on the beach or somewhere wandering along the narrow streets of the city and want to wear comfy clothes.


Stunning Natural Look for Girls with Blue Green Eyes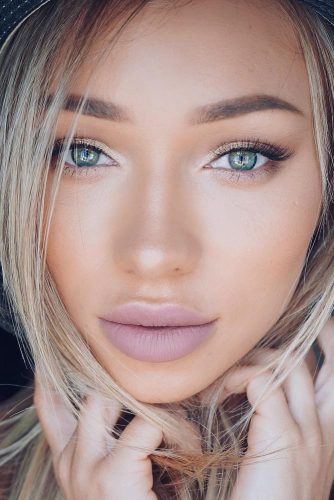 If you have blue eyes, you could use matte eye shadows, lipstick and mascara that would help you emphasize your beautiful eye color. The same kind of makeup can be used if you have green eyes. You could also use pink lipstick for an evening out and enjoy the compliments.


Natural Makeup for Blue Eyes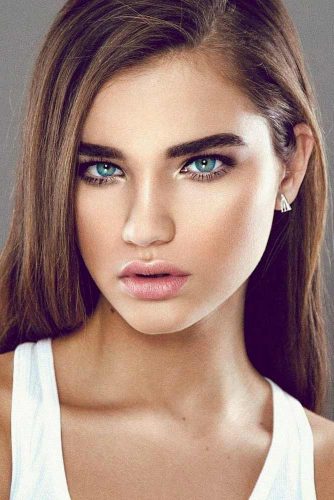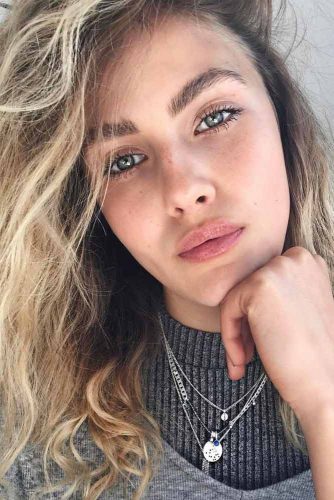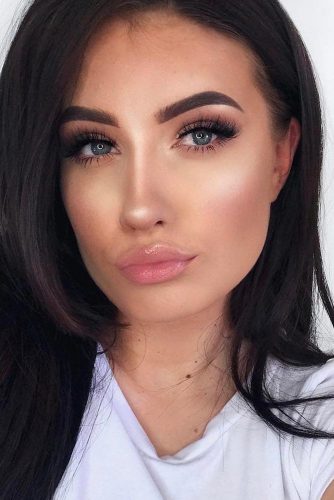 Tip #1. The foundation should be kept light. Thus, your skin will look even and clear. As a result, you will appear naturally radiant. Such look is always winning.


Natural Makeup for Girls with Blue Eyes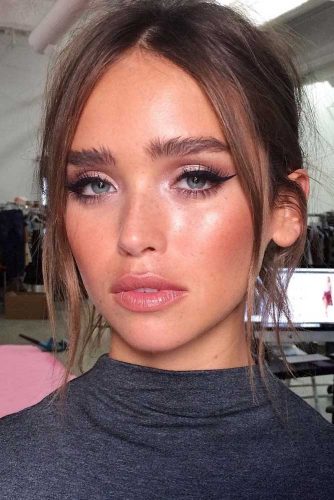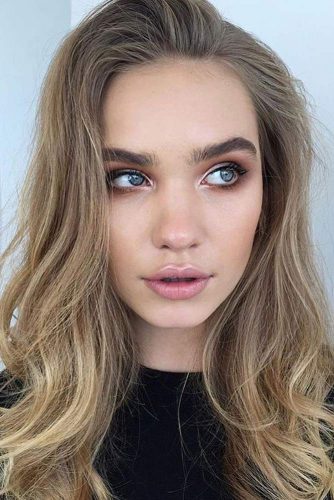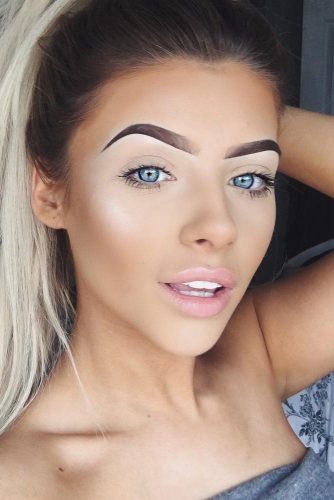 Tip #2. Do not opt for heavy foundation. It's the thing of the past in general and a definite no-no for the daytime makeup. Rather, apply BB cream or tinted moisturizer.
If you want to look beautiful without looking overly made up, natural makeup is the best bet for you. Here you will find a lot of looks for any eye colors and face shapes.


Easy Natural Makeup Looks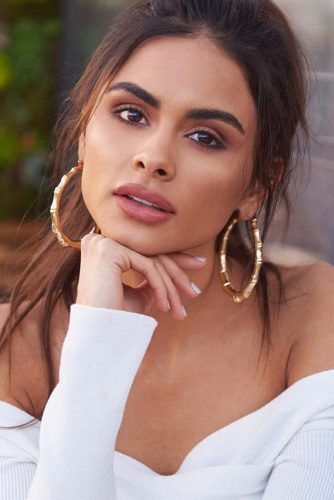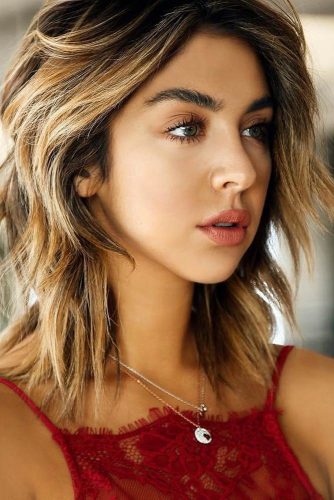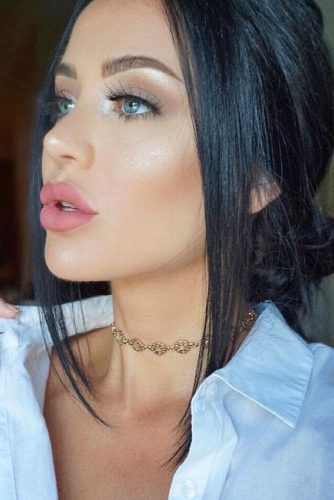 Tip #3. It is advisable to apply tinted moisturizer or BB cream using a special method of five dots. Put the dots on your chin, each cheek, forehead, and nose – very simple.


Cute Natural Makeup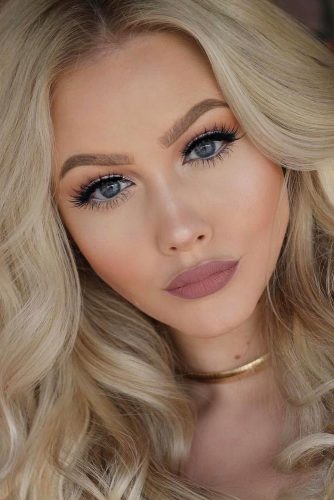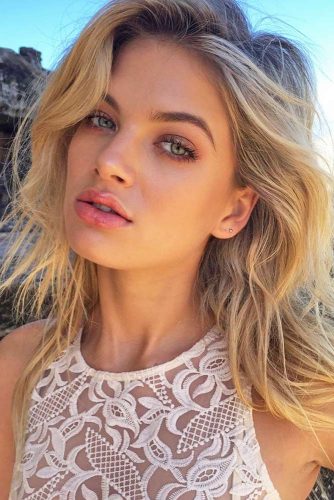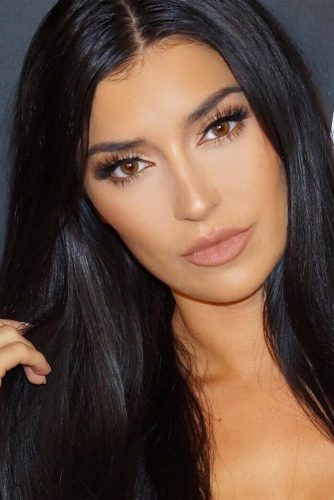 Tip #4. Do not put on too much concealer. Makeup artists advise to apply just the right amount in order to hide the visible imperfections, not more, and not less.


Natural Makeup for Brown Eyes
The brown color of eyes doesn't have an opposite on the color wheel that's why you can choose any eyeshadows. To make your makeup in a natural way it is better to use pencils and eyeshadows in earth tones and other natural shades.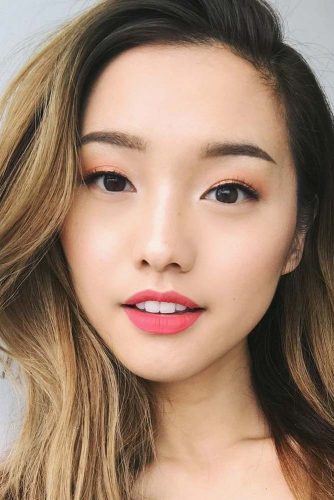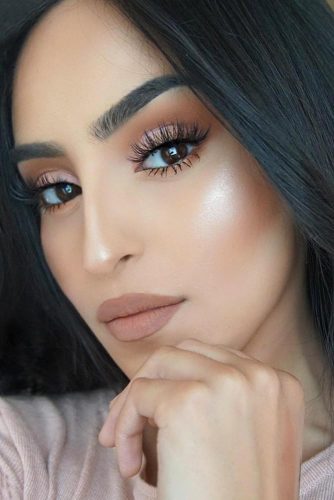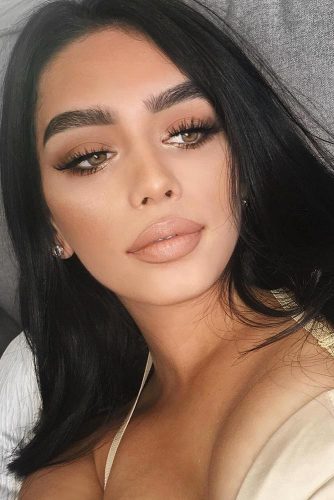 Tip #5. Do you know how to make the concealer stay on your face for the whole day? Surely, you should purchase a qualitative concealer. But there's a trick: put on powder first.


Natural Makeup for Girls with Brown Eyes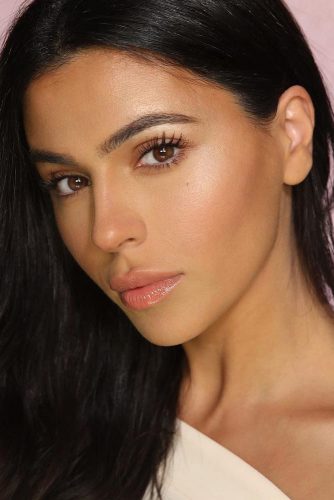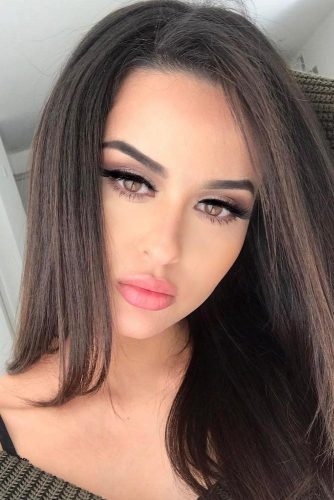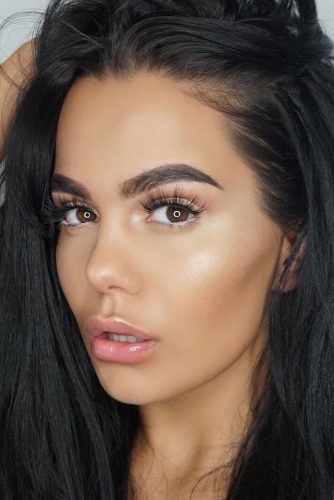 Tip #6. Apply a natural shade to the center of your lids. And then take a dark eye pencil and line your upper waterline with it. Thus, your lashes will appear fuller.


Simple Natural Makeup Looks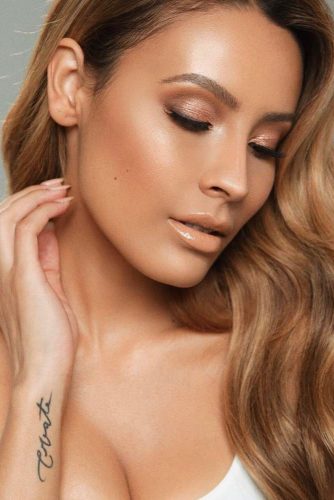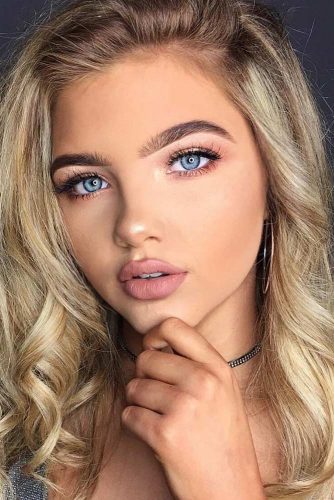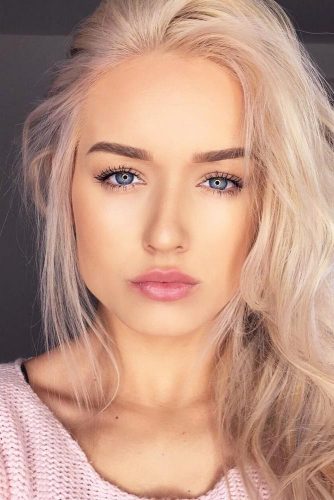 Tip #7. Never forget about filling in the eyebrows. In case you wish to appear more awake, add some powder to your eyebrows.


Pretty Natural Makeups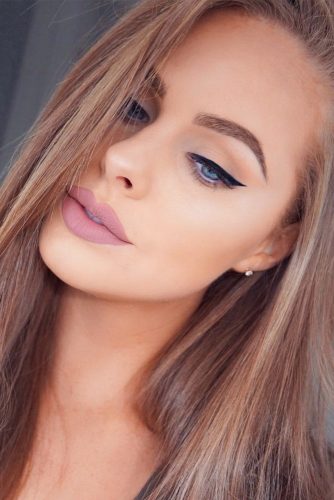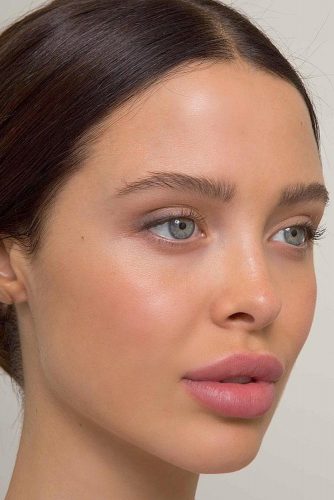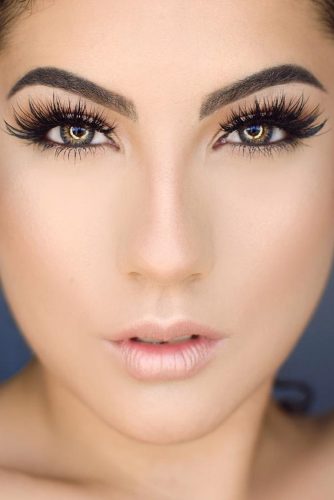 Tip #8. It is essential to make your skin appear refreshed. No one needs to know what you were doing at night, and a powder or liquid highlighter will help you keep your secrets.


Sweet Natural Makeup Looks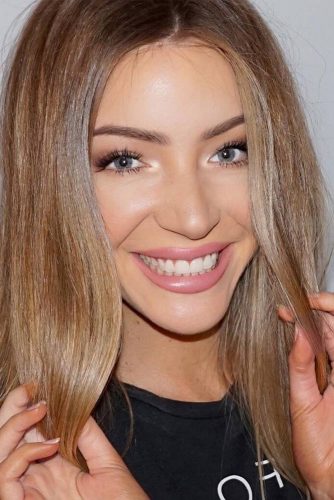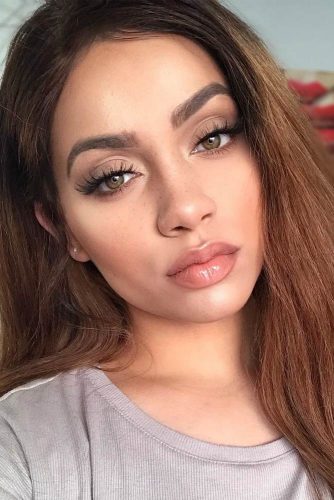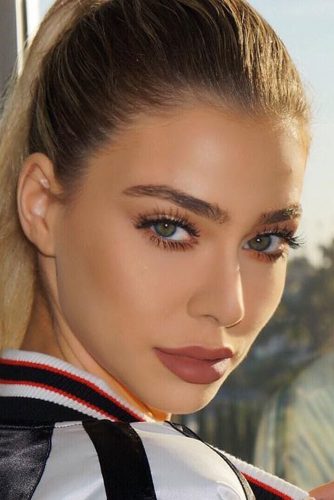 Tip #9. The foundation and primer should have the similar base, either water or oil. Or, these two might become your enemies and not manage to blend together.


Best Natural Makeup: Video Tutorial
Source:
Glaminati.com