You might think of your opulent hair as a burden or a curse, but actually thousands of women who have to deal with fine, limp or thin hair envy you. You don't have to worry about volume. Thick hair is a blessing, not a curse, as you don't need to opt for a fancy hairstyle due to the volume and texture that is desired by every woman. However, thicker hair can often feel heavy and unmanageable. If you are getting bored with your long, thicker hair, you might want to consider one of the many short haircuts for thick hair.
A short haircut, especially in the hot summer months, can make your naturally thicker hair seem lighter and more manageable. If you have long hair, you might be getting tired of simply pulling it back in a ponytail or bun to keep it out of your face or off your neck during the hot, humid summer months. A shorter hairstyle can be a fun, creative alternative for those with thicker, longer hair.


Short Haircuts for Women with Thick Hair
If you feel bold and want a change, short haircuts for thick hair are all the rage. You can chose a simple style that is just "wash and go" with layers, especially if you are blessed with naturally curly hair, or you can opt for a more intricate, elaborate style. You can add flair of color to your thick hair. A fun pop of color always looks good on a short haircut. Shorter hair can be styled in many ways, with curlers, curling or flat irons, or accessories such as barrettes and clips. Also, don't feel discouraged if you are a bit disappointed with your shorter hairstyle, it's just hair, it'll grow back, but in the meantime you get to experiment with fun and new styles. You can have a lot of fun with a shorter hairstyle. So, why not take a chance and get a short haircut for something new and exciting?


1. Thicker, Bobbed Haircut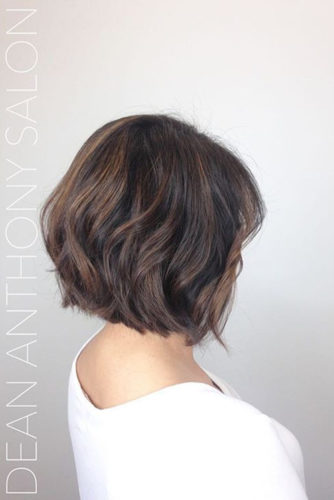 A cute bob haircut is the cute short haircuts for thick hair. You can curl your bobbed hair into funky modern twists that make the layers stand out. The front pieces will frame your face and look adorable when tucked casually behind your ears.


2. Frosted Shorter Pixie Cut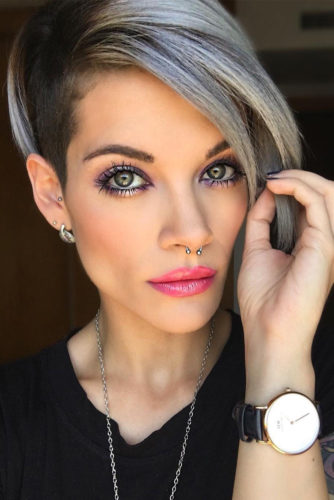 If you want the best short haircuts for thick hair, opt for a pixie cut. This particular pixie is frosted with the longer pieces smooth and slicked back and is achieved with a razored technique. This look is super sleek when the razored strangs fall across your face and the nape of your neck.


3. Asymmetrical Hairstyle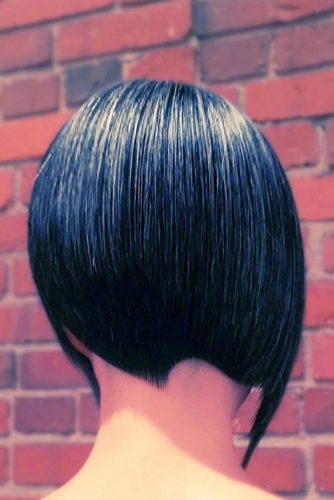 This modern look is very suitable for both thicker and finer hair with its deep side part and asymmetrical style. It will enhance your facial features while still leaving you some hair to have fun. You can pin back the longer piece, curl or straighten it, or even braid it for more style.


4. Short Bob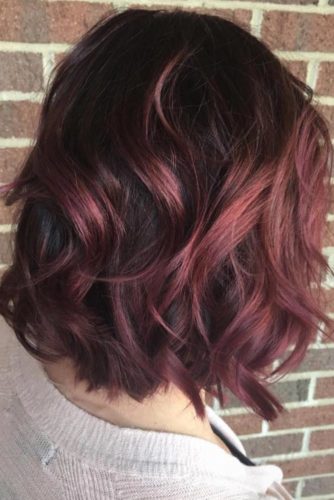 If you want to experiment with color, but don't want to be too bold just yet, opt for soft subtle highlights or even lowlights (or both). Shorter haircuts will show off these subtle but fun highlights and/or lowlights. Just make sure they aren't too drastic, if you want to keep it simple until you are ready to go a little more bold.


5. Angled Bob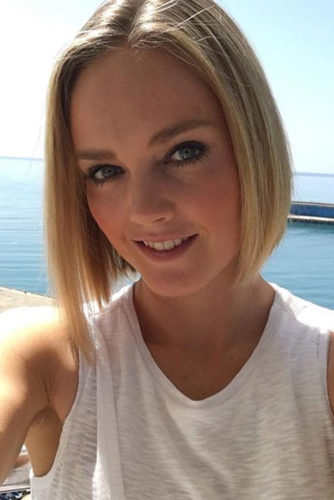 This fun cut will have the extra thickness of your hair removed due to its perfectly rounded and carefully scissored layers. It is sleek, modern and fun. It's still short enough to be fun and daring, but also long enough to be pulled back, if you desire.


6. Angled Bob and Angled Bangs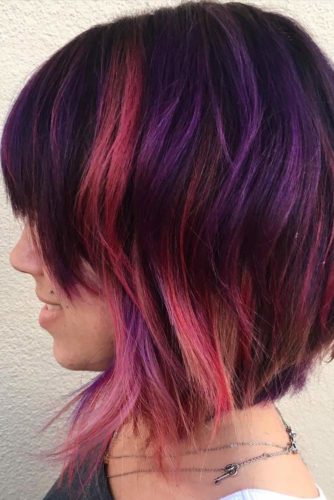 This haircuts for short thick hair is angled one side; the bangs are angled, as well. If you add some funky highlights, you can add a sense of mystery and intrigue. Thus, your sexy and seductive look will surely turn heads wherever you go.


7. Classic Bob with Inverse Layers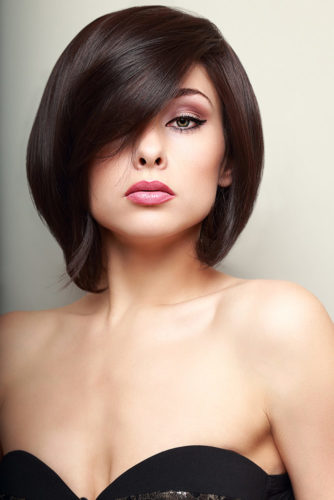 The classic bob has been in style for over a hundred years and is still one of the most popular short haircuts for thick hair. If you are feeling a bit daring and want to put a spin on the classic bob, you can always opt for inverse layers (or tapering the length on the inside). This will round your edges perfectly and soften the thickness at the ends. It is a comfortable and easy hairstyle for every day. But it can be quickly and simply turned into an elegant and sophisticated style with soft waves using either rollers or a curling iron.


8. Stacked Bob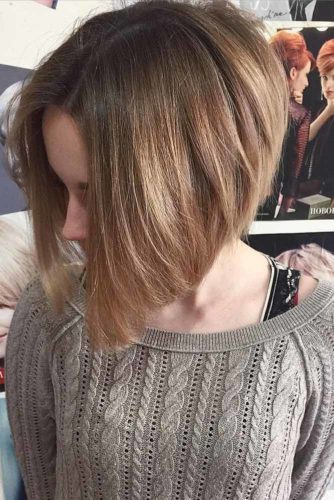 This style is great for those with thicker hair. Due to the two different lengths, it flatters those with a slim neckline and can accentuate your gorgeous facial features. The first layer is cut at the lower nape while the second layer overlaps the first. This style adds natural volume to your hair without feeling overwhelmingly thick and heavy.


9. Short Voluminous Hairstyle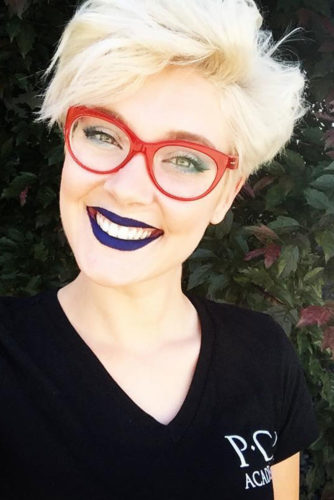 Short haircuts for thick hair works great for women with curly hair that tends to misbehave. Simply add some mousse or foam to the roots and blow out your hair to create the desired volume. This look is extremely fun and stylish. So, it is perfect for moments when you are feeling especially sassy and playful.


10. Layered, Edgy Short Cut
This haircut works great on all hair types as the layers do remove the bulk of thicker hair, but also fall gracefully onto the cheekbones. This look will elongate the neck, as well. This exciting new style looks stylish and bold.


11. Short but Sweet Crop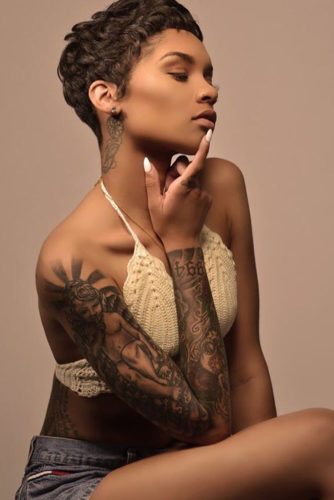 This adorable, short cut is soft and natural with it's easy, flowing waves. This hairstyle fits any type of hair, but if you have thick hair, you might want to opt for a slightly shorter length than those with finer or thinner hair.


12. Messy, Short Pixie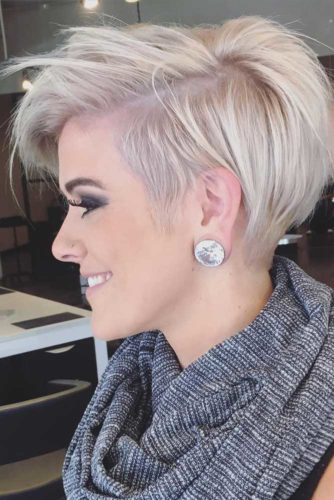 This is one of the most playful and fun short haircuts for thick hair, especially if you have naturally curly or wavy hair. Simply add some product and finger-comb your hair when drying, or let it dry naturally for an even more fun look. You can style the bangs with a curling or flat iron. This look is sassy yet simple and works great for any time of year.


Short Haircuts for Thick Hair: Video Ideas
Source:
Glaminati.com