This element that is quite easy to draw is a real must-have for fashionistas and an amazing accessory for everyday nail art, as well as for some festive events. Now the wisely selected and high-quality pattern is considered to be an inimitable decorative element. Unbelievably beautiful snowflake nail design will make you a queen of any festive fete!
Advantages of Snowflake Nail Design
Well, the main advantage of using snowflakes as a pattern for the nail design is a wide choice of pictures. Try to diy snowflake nail art having individual shapes on different nails. This way you will show yourself as a creative bright personality and avoid the situation when your pictures and pictures on the other woman's nails are similar.

Also, the advantages of snowflakes on the nails include:
Simplicity. It is really easy to draw snowflakes. Even the simplest cruciform patterns will look sweet and delicate.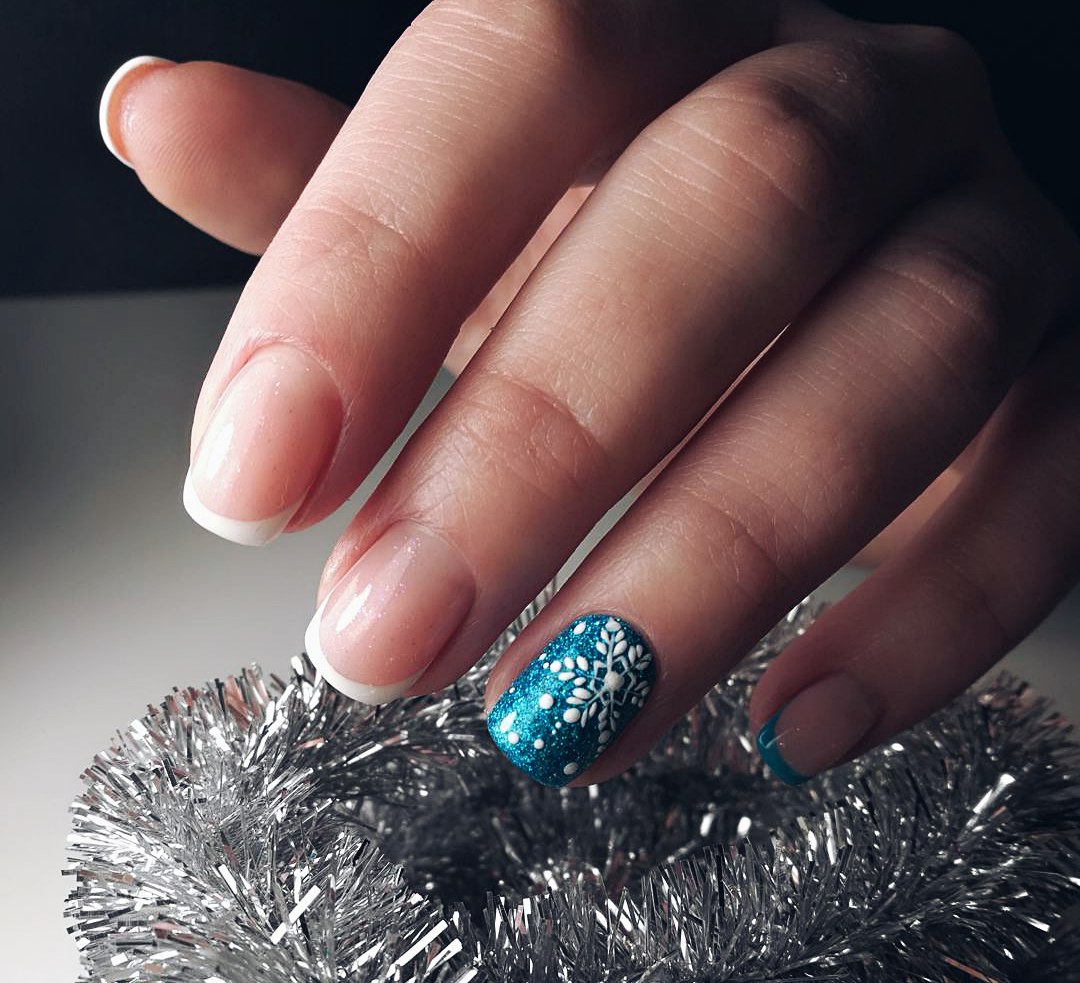 Freedom of art. Every simple snowflake nail art is inimitable. You won't find two absolutely similar frozen drops. So, snowflakes on the nails will let you stop taking into account the symmetry of patterns and following the order.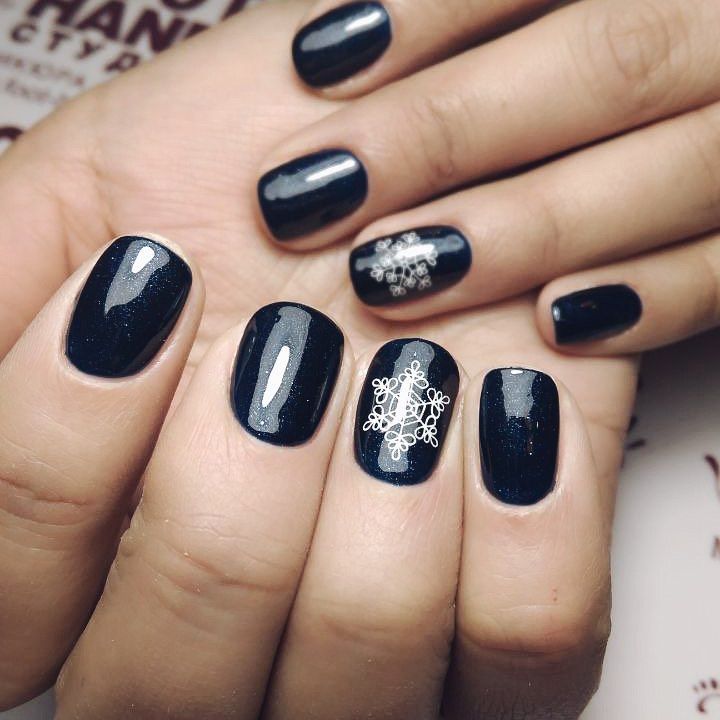 Wide choice. Snowflakes can consist different swirls and twists. They can be big or small, simple or complex. But the most important thing is that you can and you should complement them with different decorative elements, for instance, sequins, strasses, etc.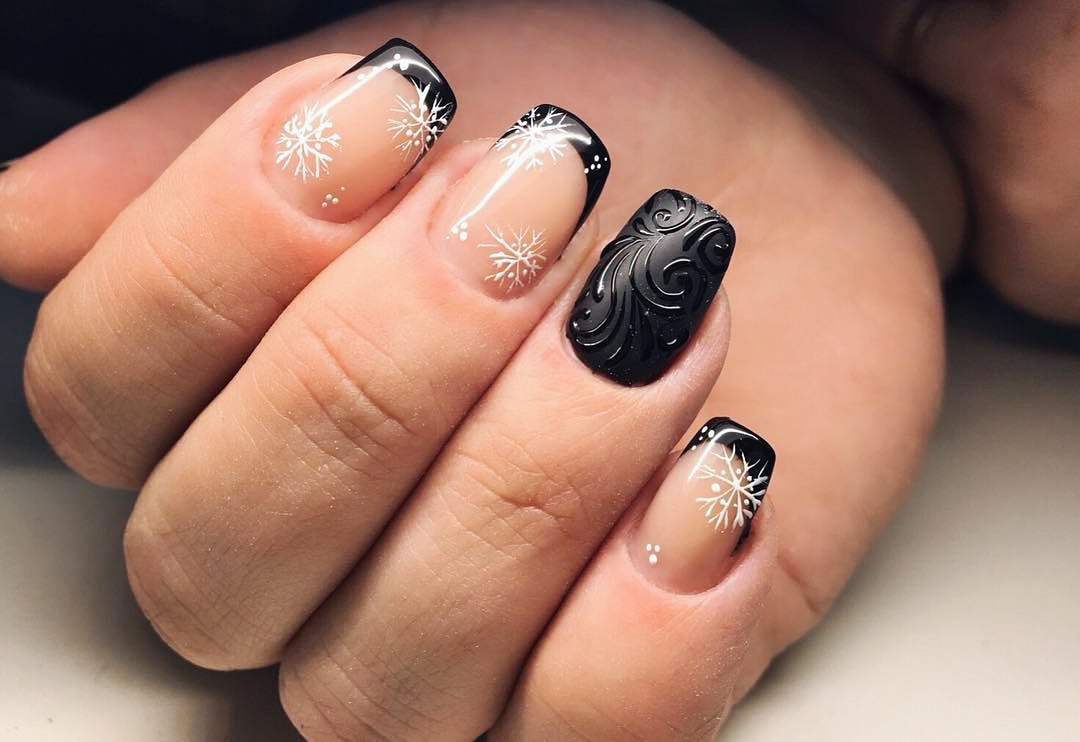 Opportunity to combine patterns. Due to their diversity snowflakes can be easily combined with other New Year and Christmas patterns.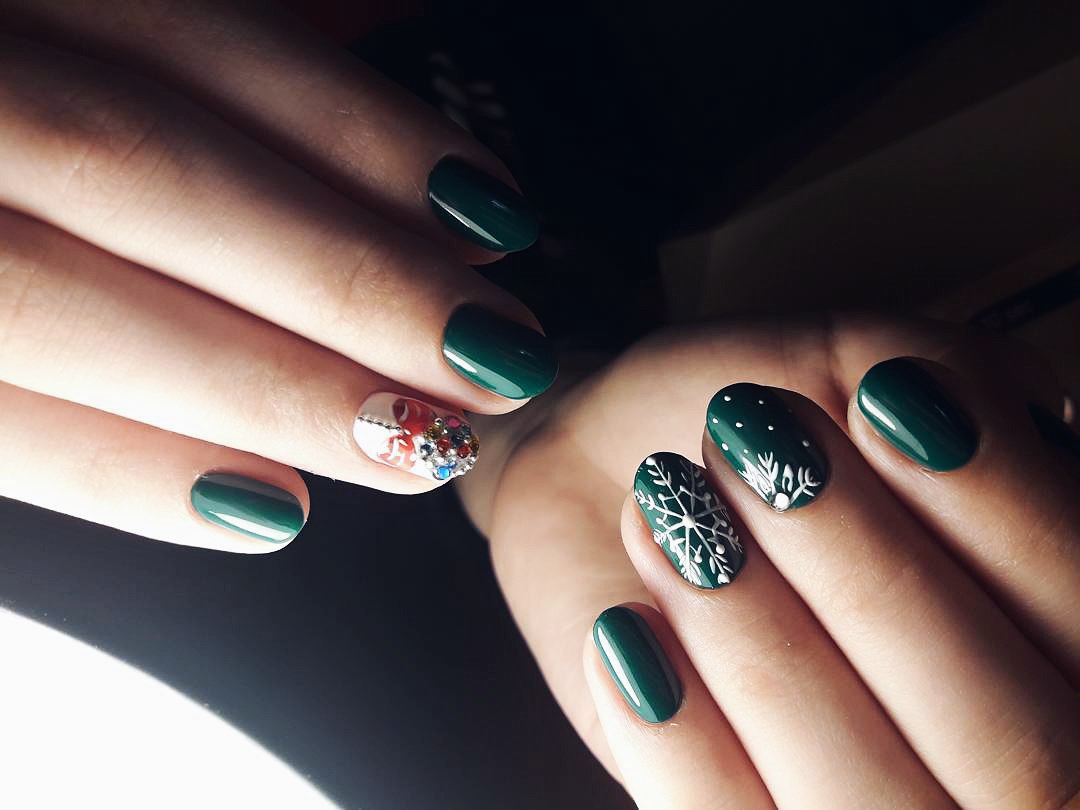 Wide color range. Despite the fact, that snowflakes are obviously white or silver and the background is sky blue or dark blue, the modern nail art pushes the boundaries. Now snowflakes and the background can be of any color you like, which is extends the decorative "function" of manicure as a meaningful part of any look.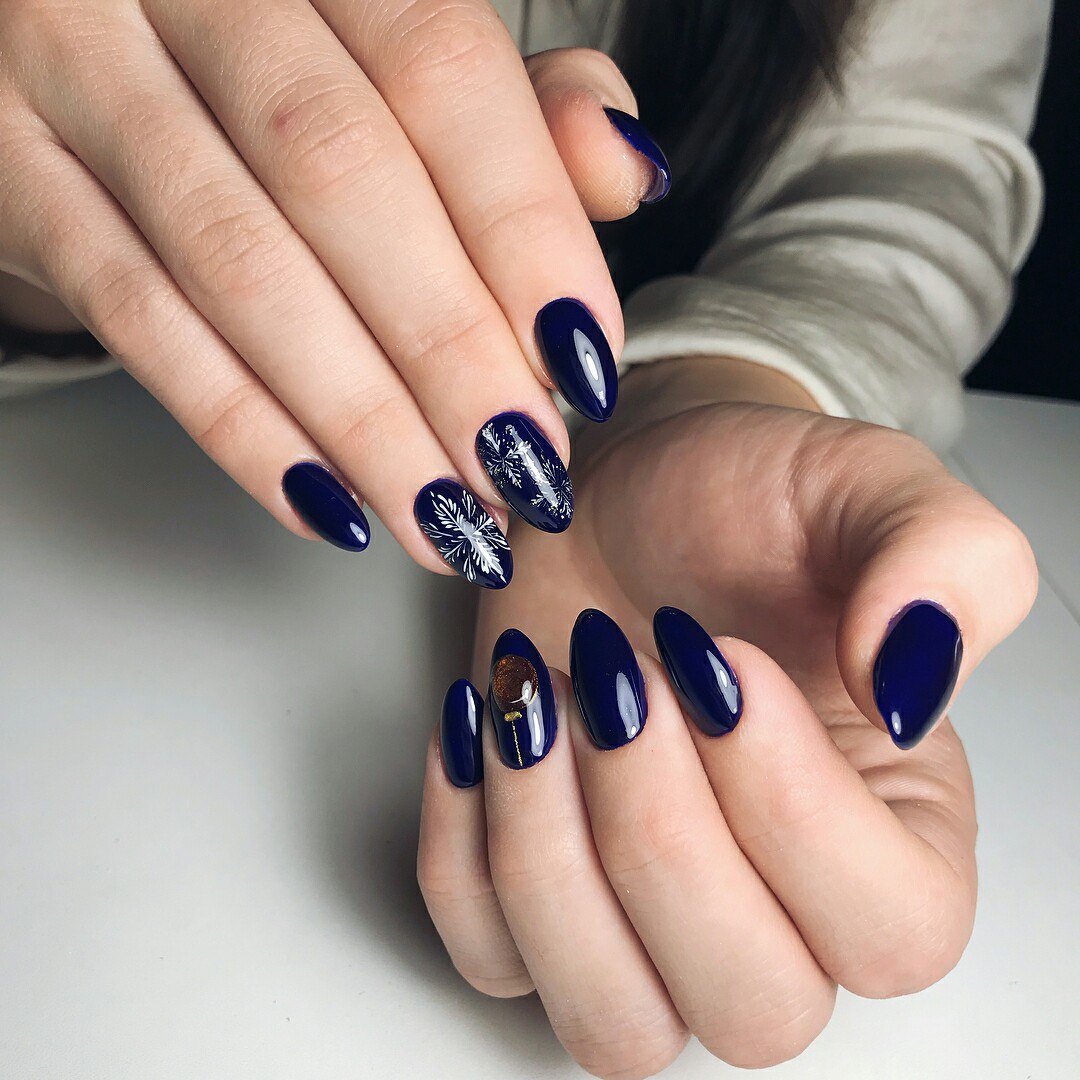 If your festive nail design implies the use of bright rich colors (red, blue, green, etc.), use a white base or white polish as a background. It will help you save the saturation of colors.
How to Draw a Snowflake On Nails?
Many women wanting to emphasize their winter look have a question: how to draw snowflakes on their nails without asking a professional stylist for help. The answer is obvious: it is so simple! Moreover, there are so many technique of drawing this pattern now.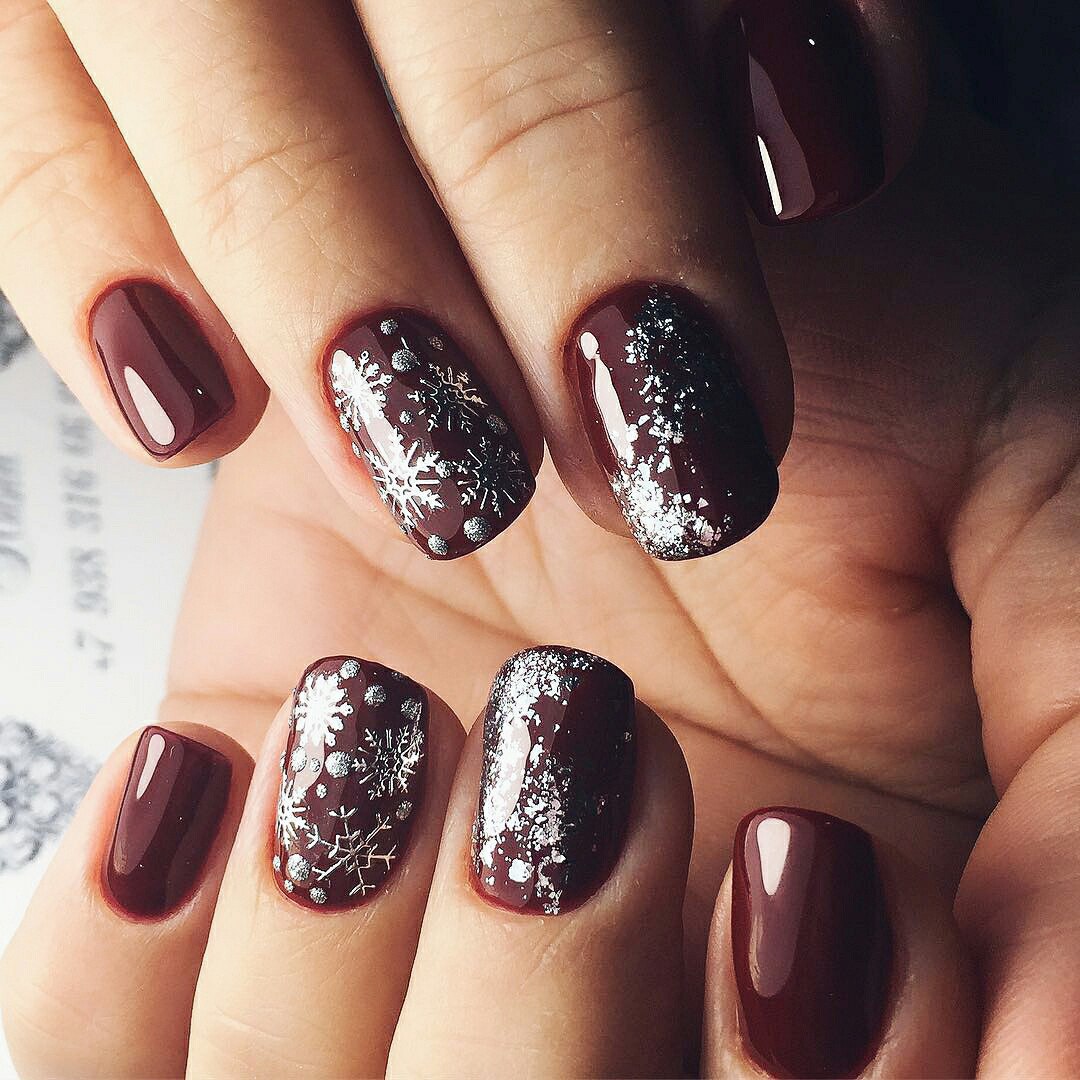 They include:
Drawing with a brush. To draw a snowflake acrylic nails in accordance with this technique, you need a polish with a thin brush, patience and some skills. The complexity depends on the snowflake's structure. In most cases, the process starts with drawing "X". Then, draw vertical and horizontal lines through the "X" center. Exactly this cruciform pattern is base for future creative ideas and your fantasy!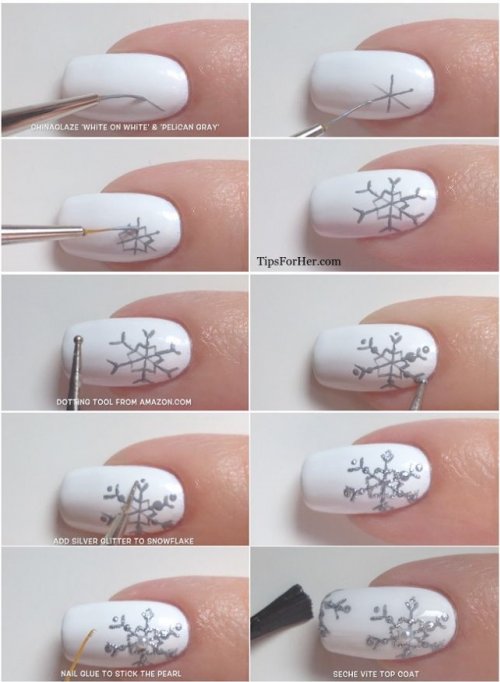 Don't forget of using the base and finishing coating. The base can help avoid the penetration of harmful substances and pigments of polishes into the nail plate. The finishing coating can lengthen the "service life" of your nail masterpiece.
Snowflakes from sequins. As the nail industry develops, sequins and beads have become an integral part not only of festive, but also of everyday nail designs. Of course, it is not so easy to make a nails with snowflakes only of sequins (but if you are diligent, have rich imagination and great desire, you can do this), but brilliant beads can perfectly complement the traditional drawn pattern.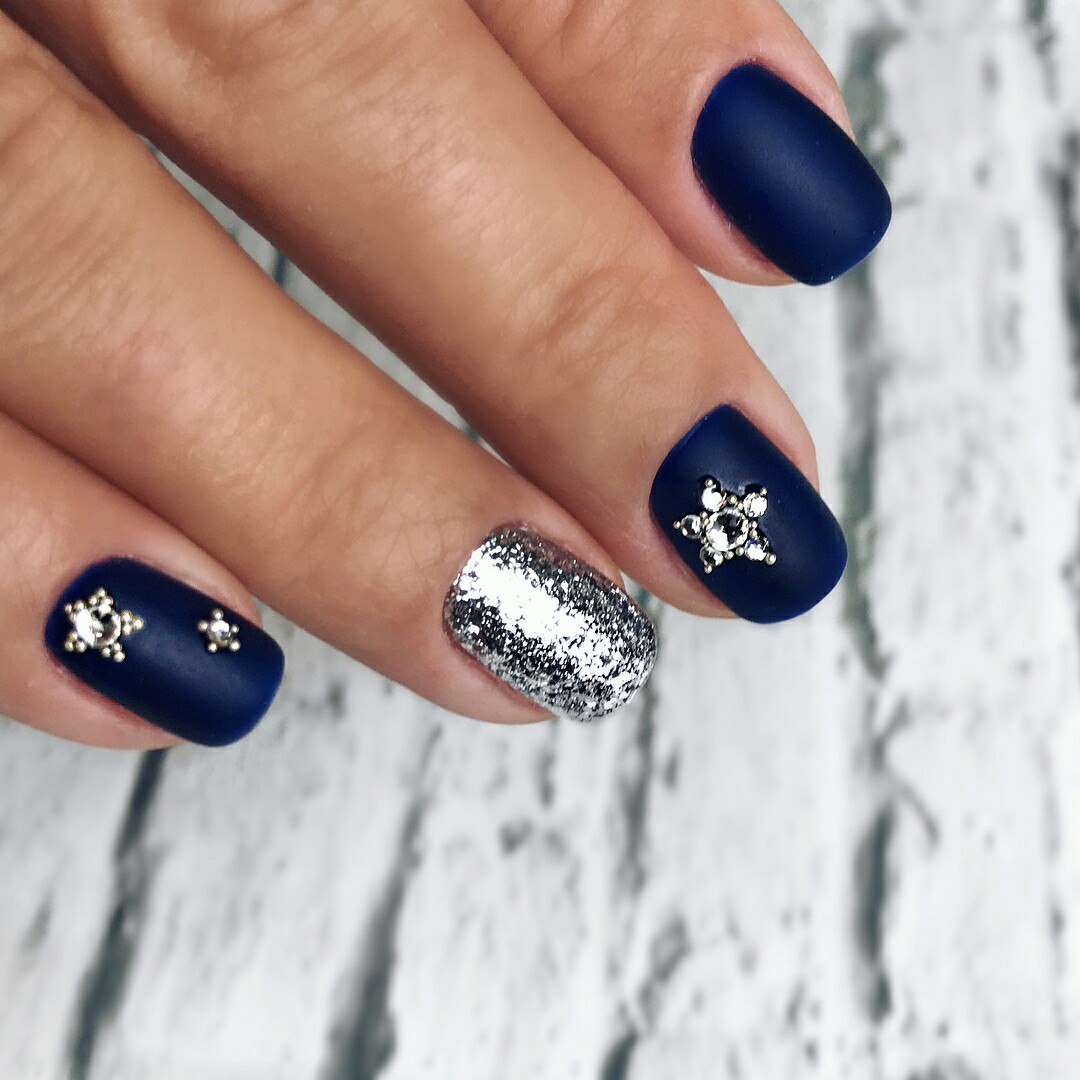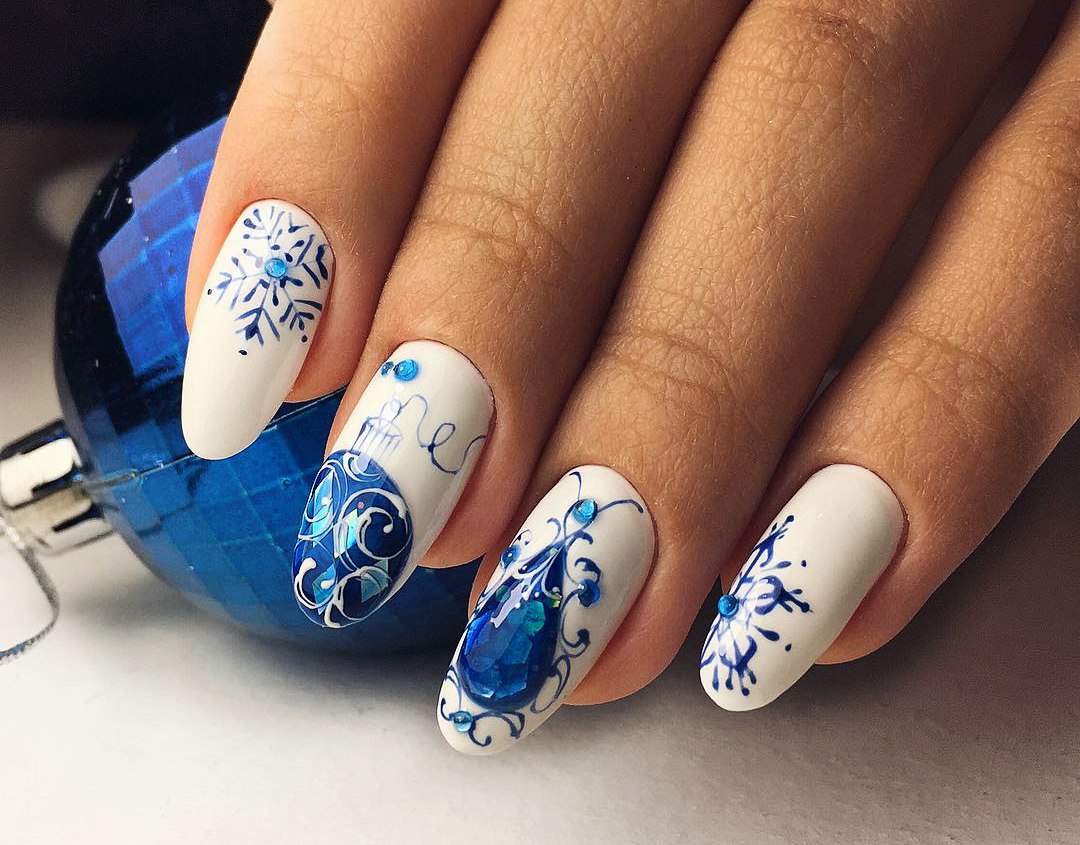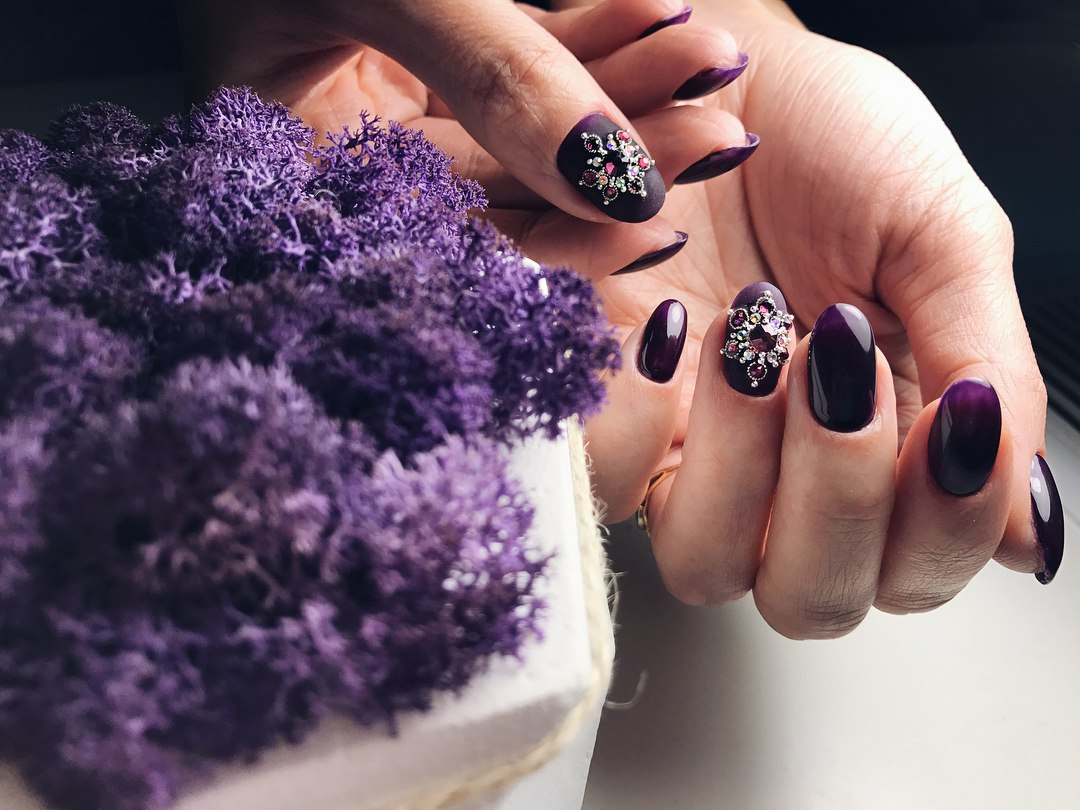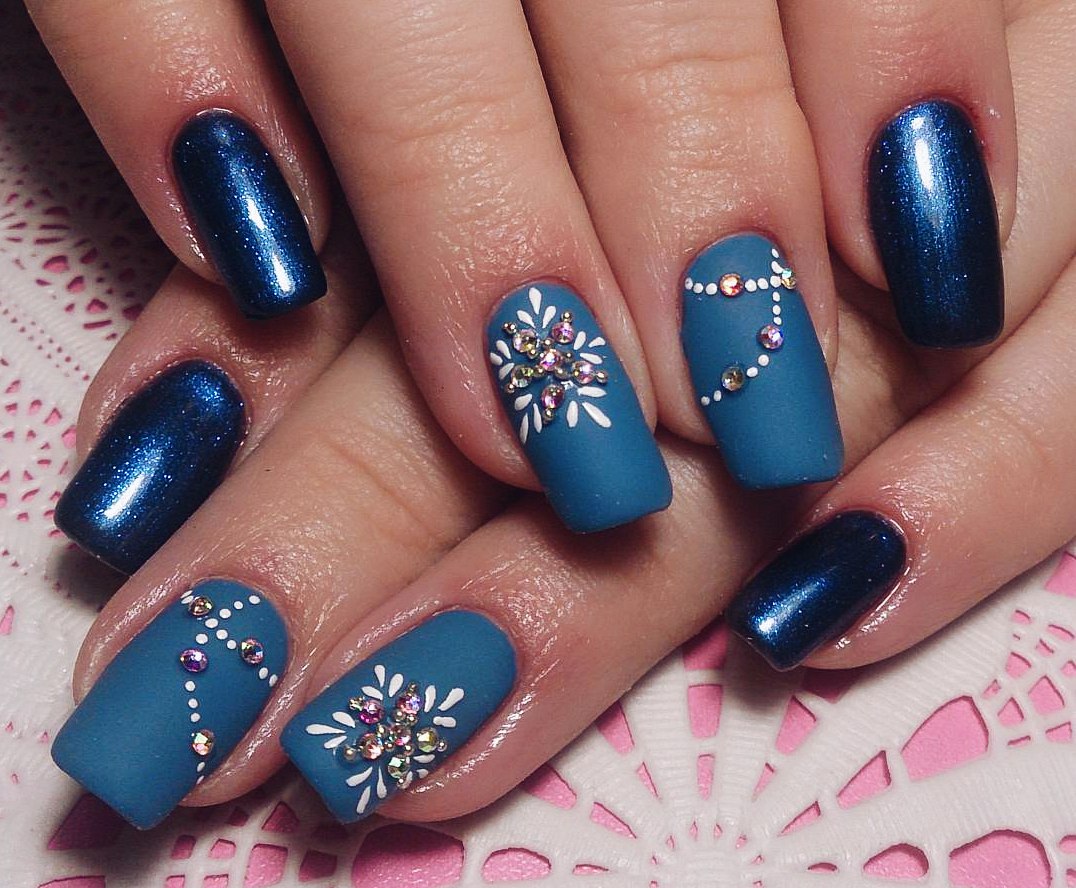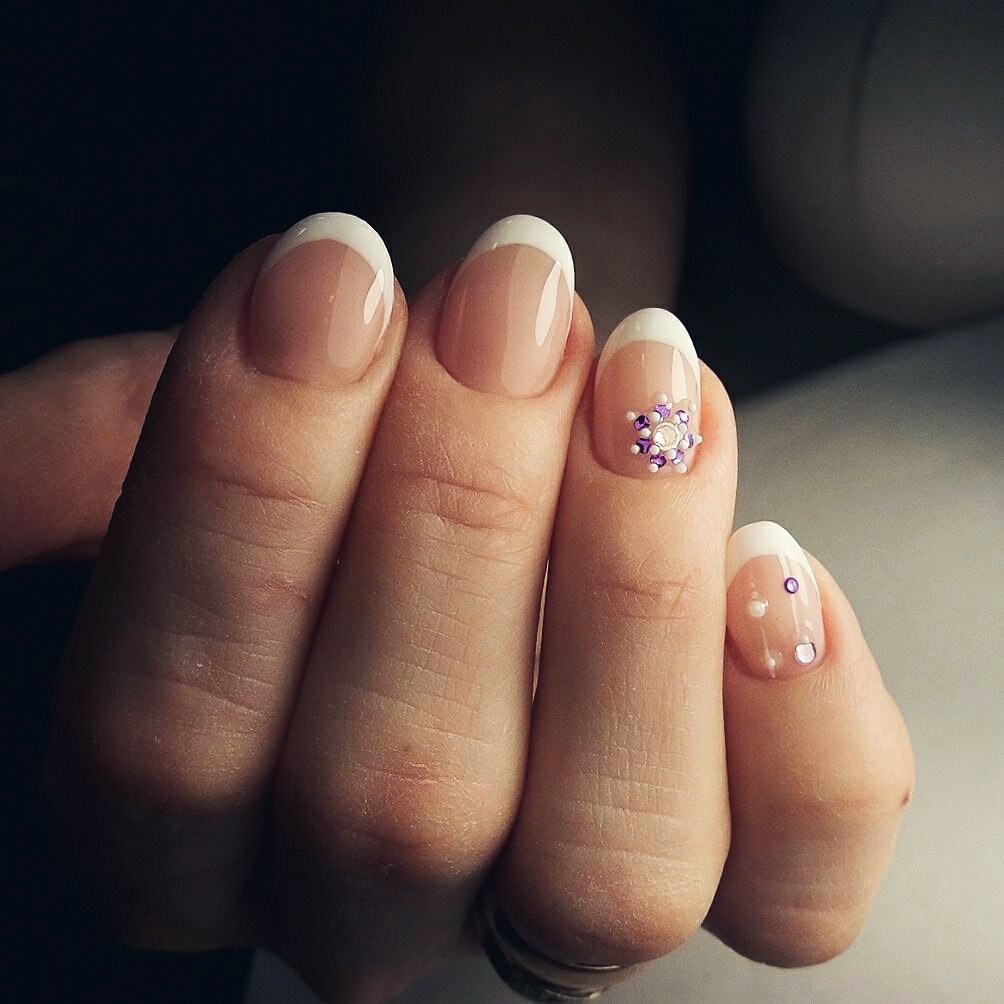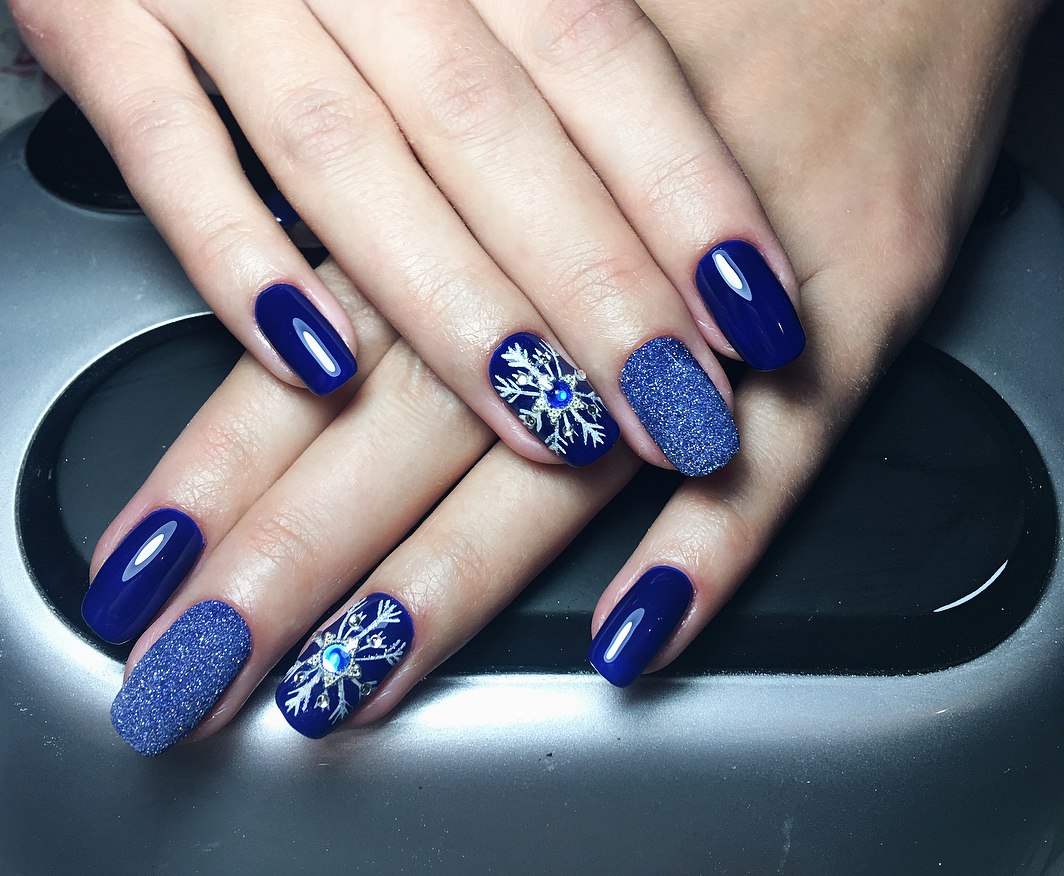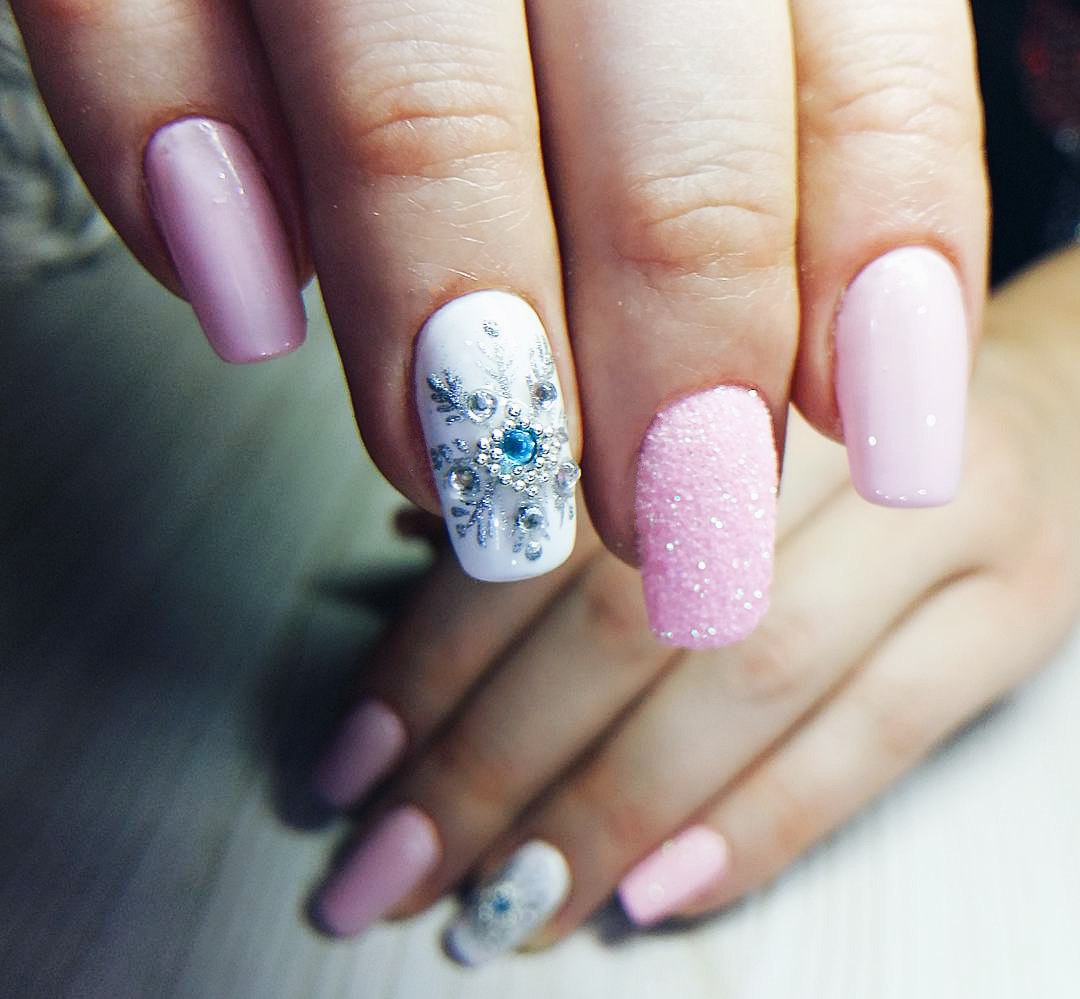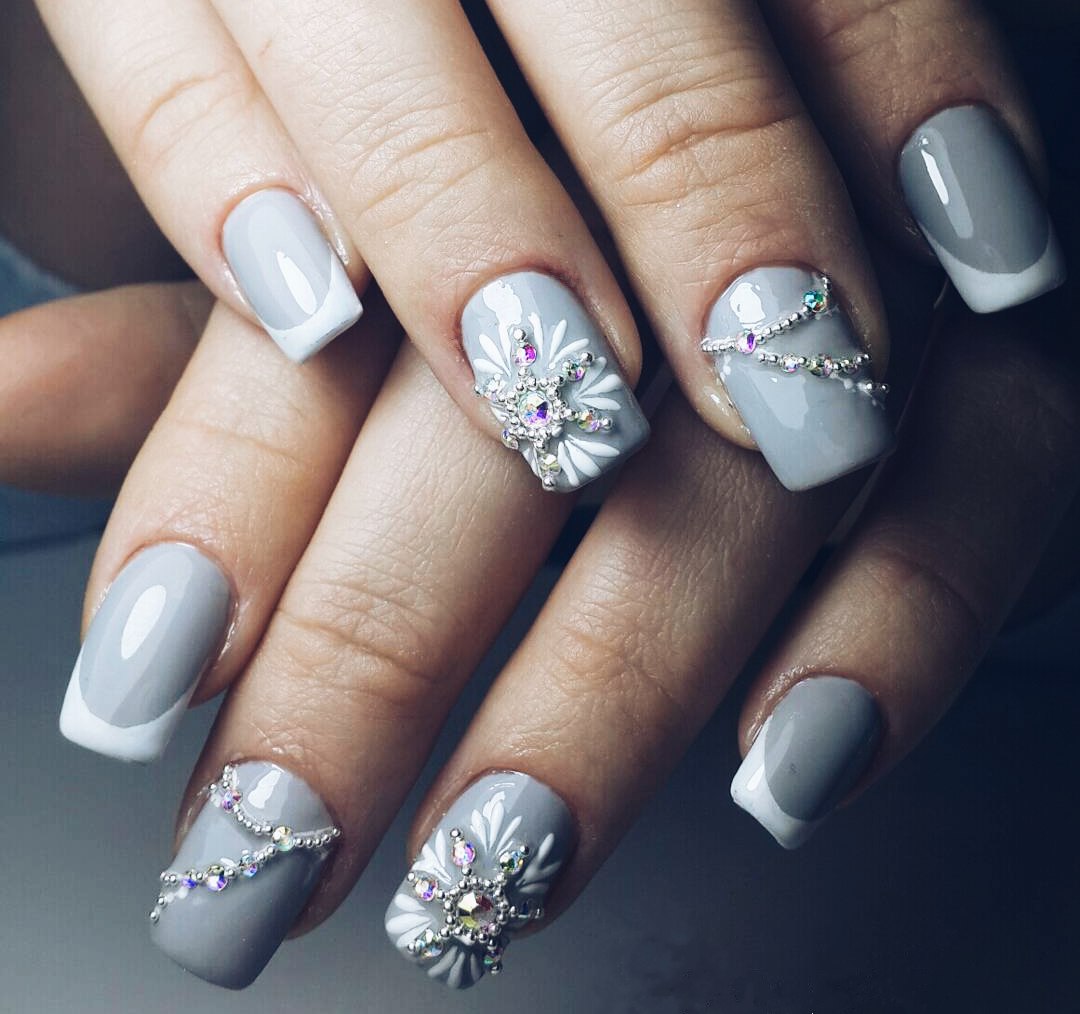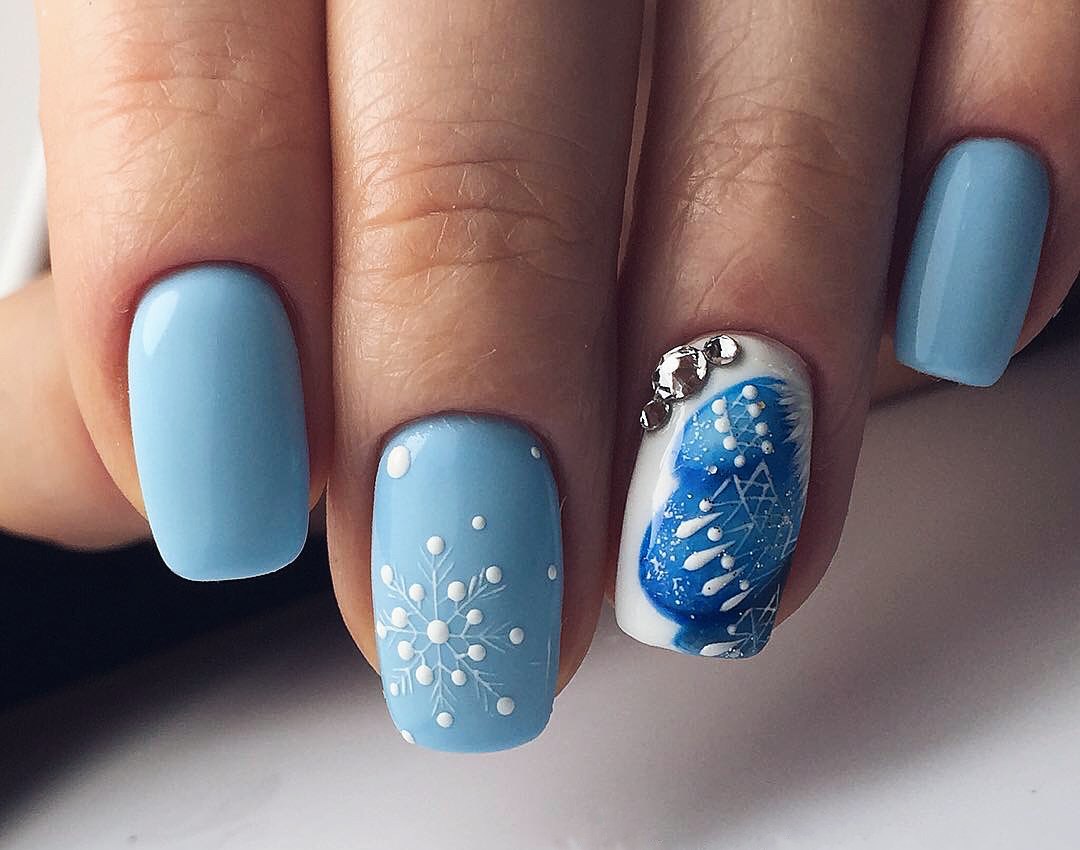 Use of stencils. Those who don't have some special skills, patience, time and desire to draw snowflake fingernail designs in classical way can use a stencil. You can buy it in specialized shops or make it yourself by copying the pattern you like. Apply the picture the same way as with any other stencils: the stencil is applied on the nail and covered with polish of any color you want.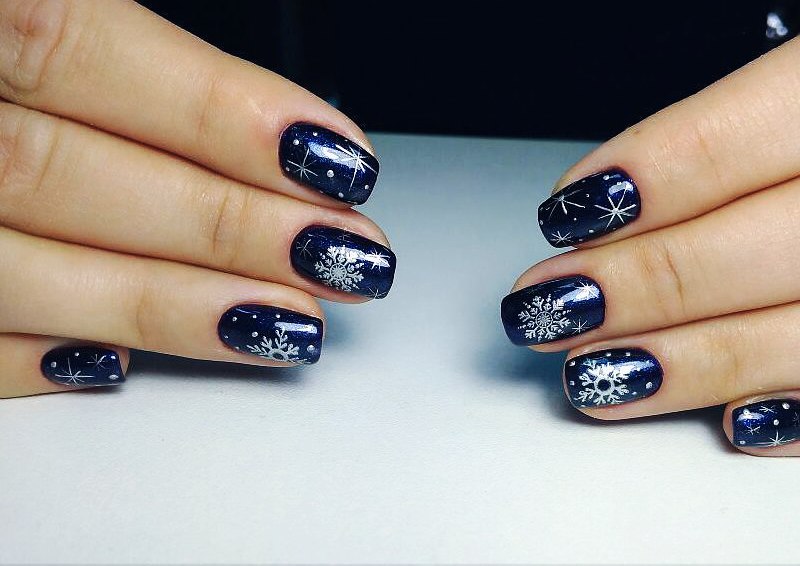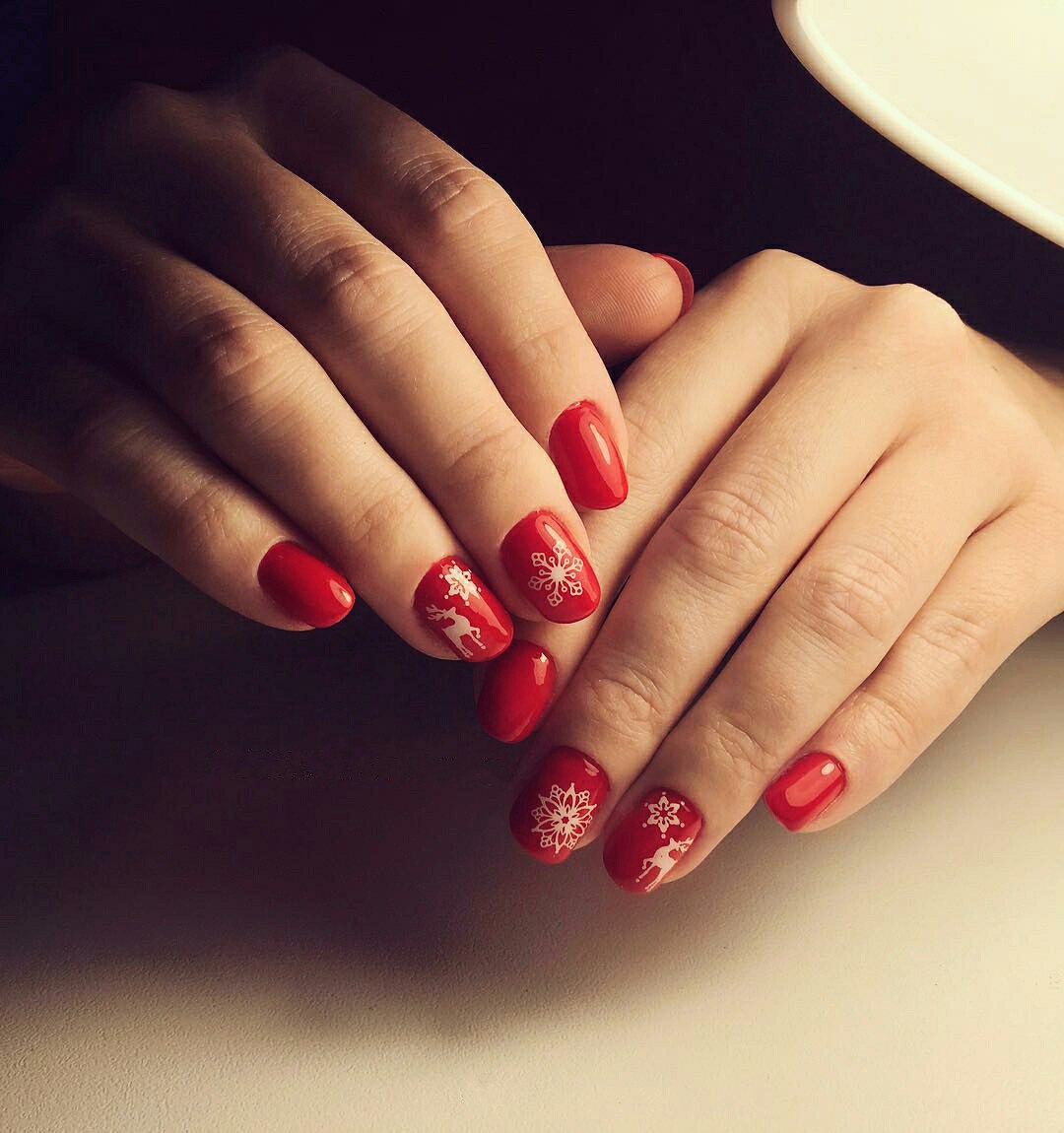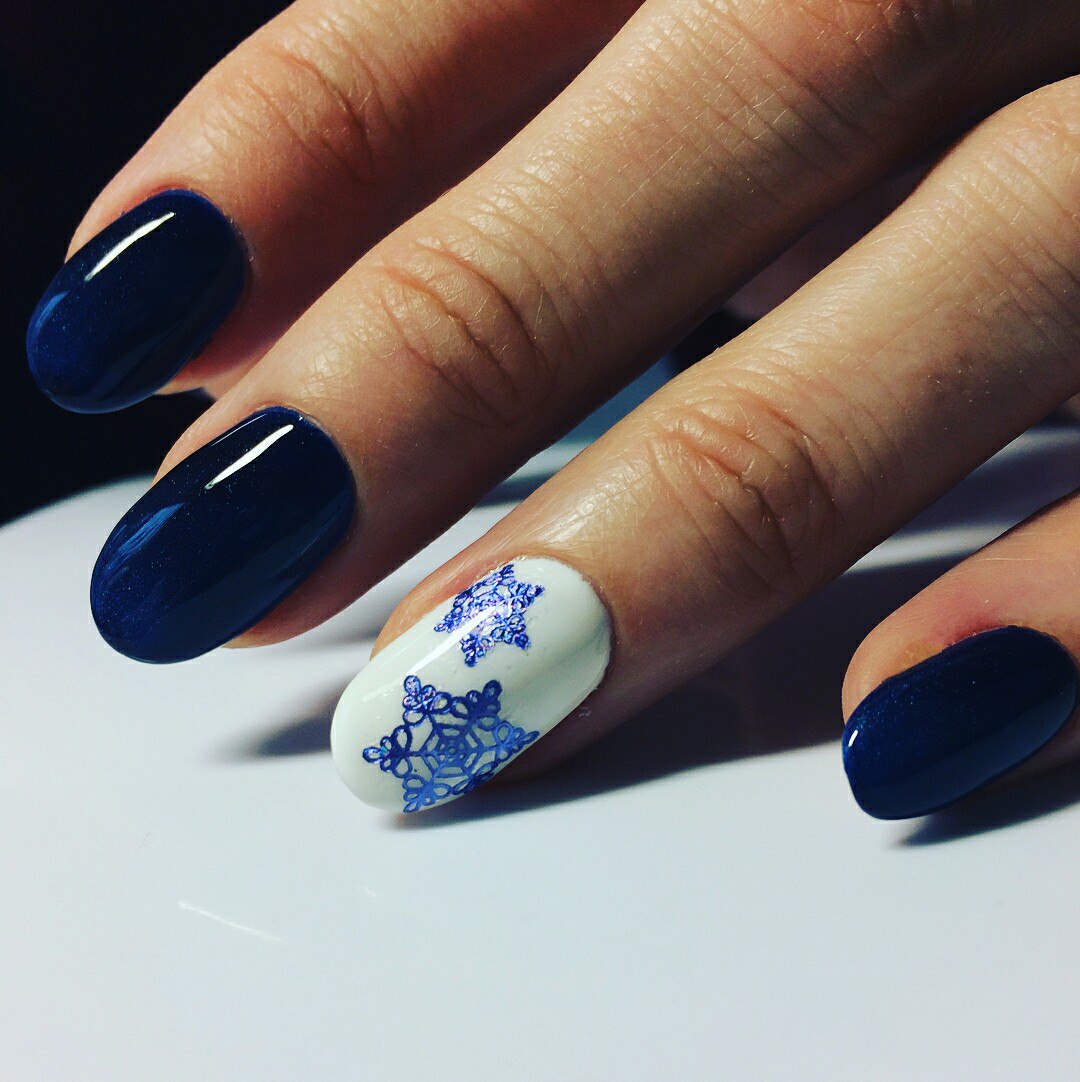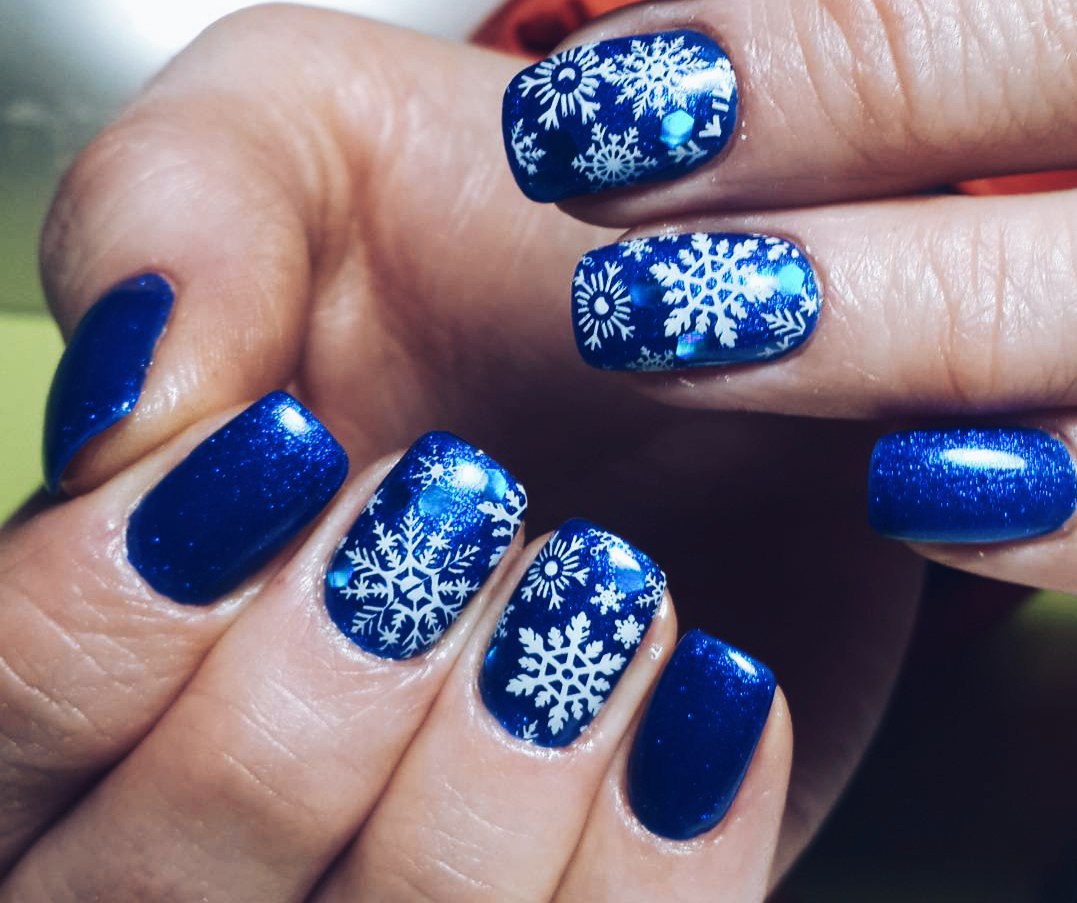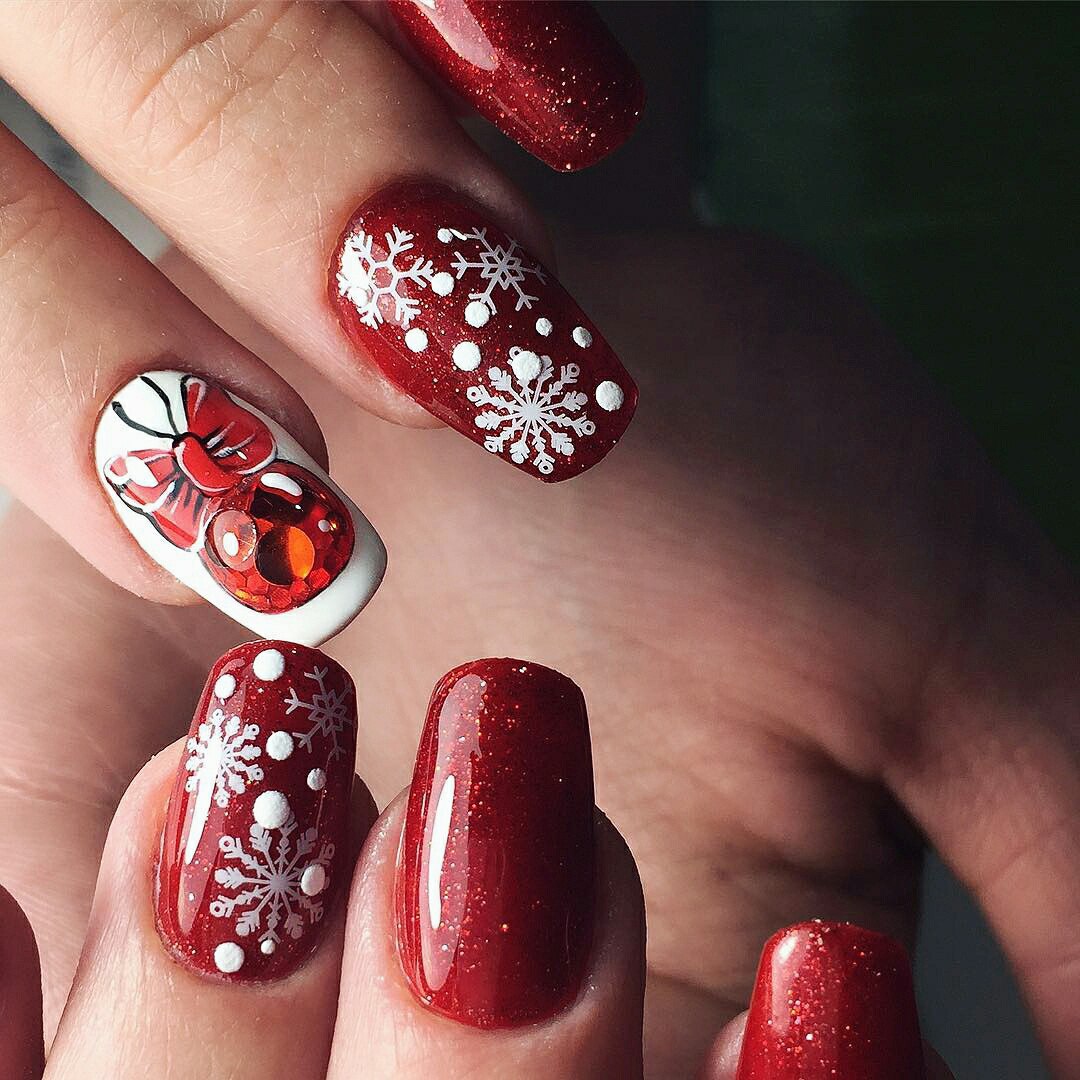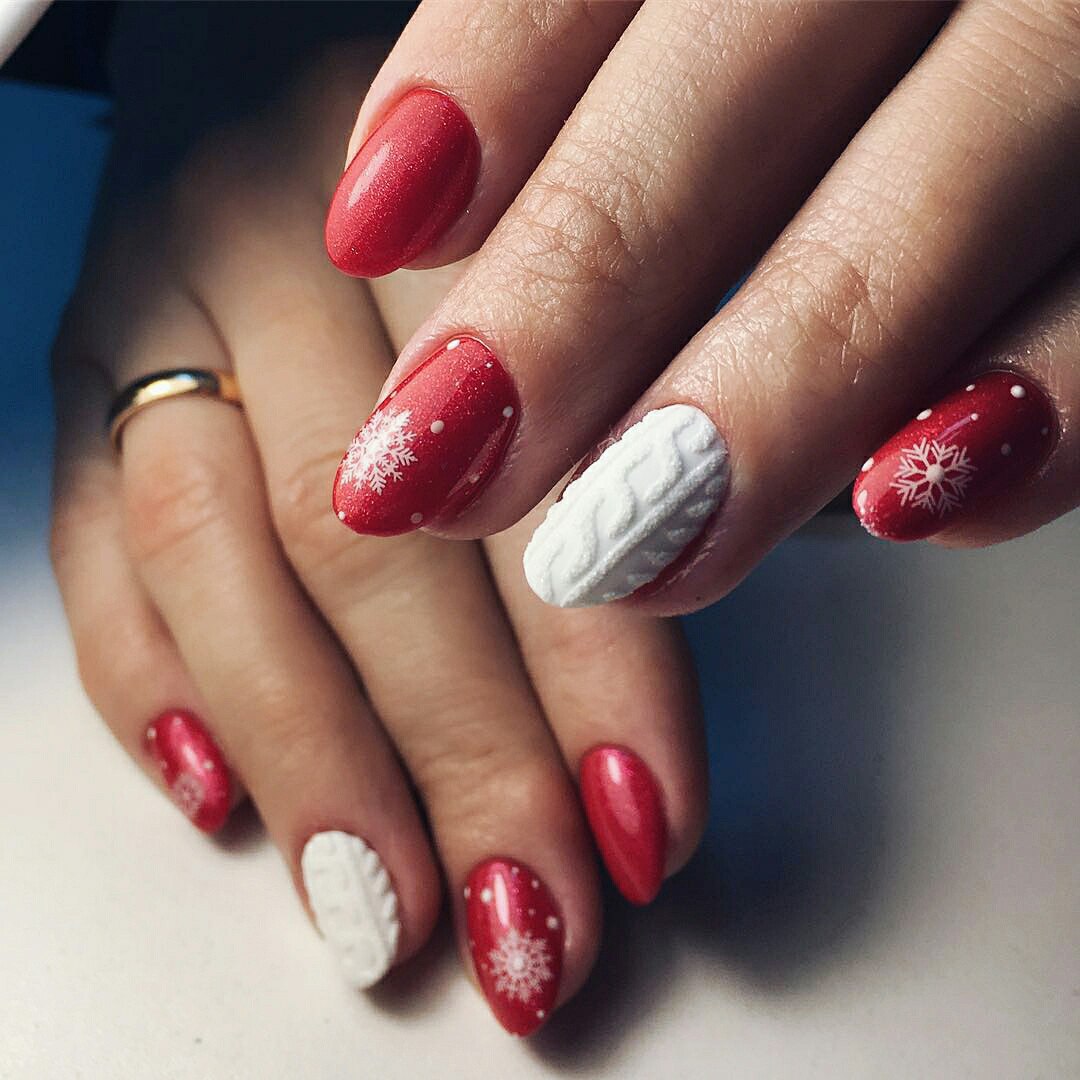 If you prefer not a usual decorative nail polish but gel polish, remove the stencil before the coating dries completely.
Stickers for the nails. Finally, the beauty industry created nail stamping for the laziest fashionistas. Today, you can buy "snowflake" stickers of different size, shape and color in any beauty store. It is very easy to use them: remove the protective coating from the backside of the sticker, stick it to the nail and smooth.
New Year and Christmas Nail Designs with Snowflakes
Manicure have long been considered as one of the most important accessory for women. Even legendary Coco Chanel said that the girl's hands are her "business card".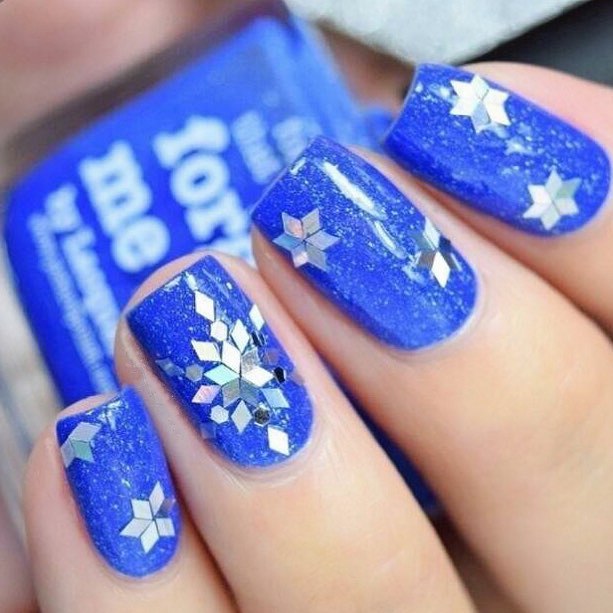 To draw attention at the fest, business party or Christmas party, don't forget of stylish snowflake fingernail designs. it can be performed in different colors in accordance with different techniques. Although the fashion is changing from season to season, some things remain unchangeable and classical.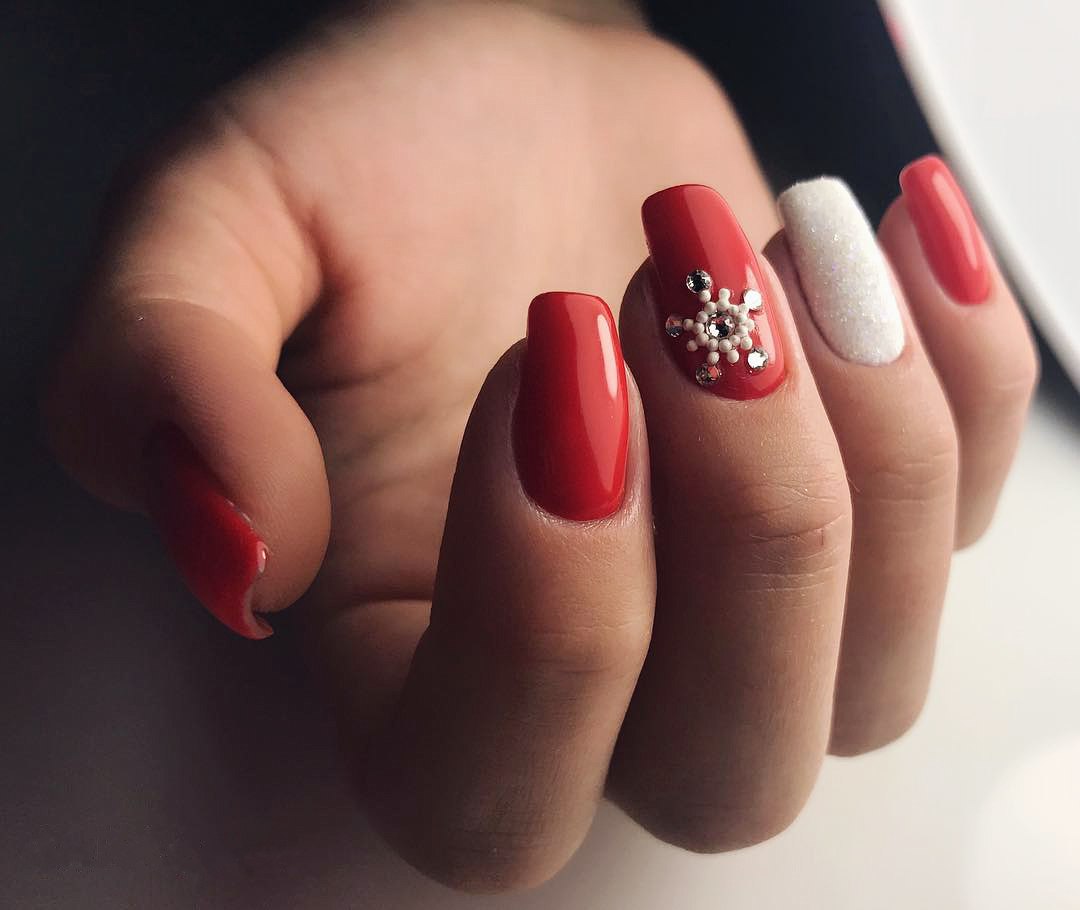 The traditional winter combination is blue snowflake nails, so most part of seasonal options of nail art includes all shades and versions of these colors for creating lavish winter designs.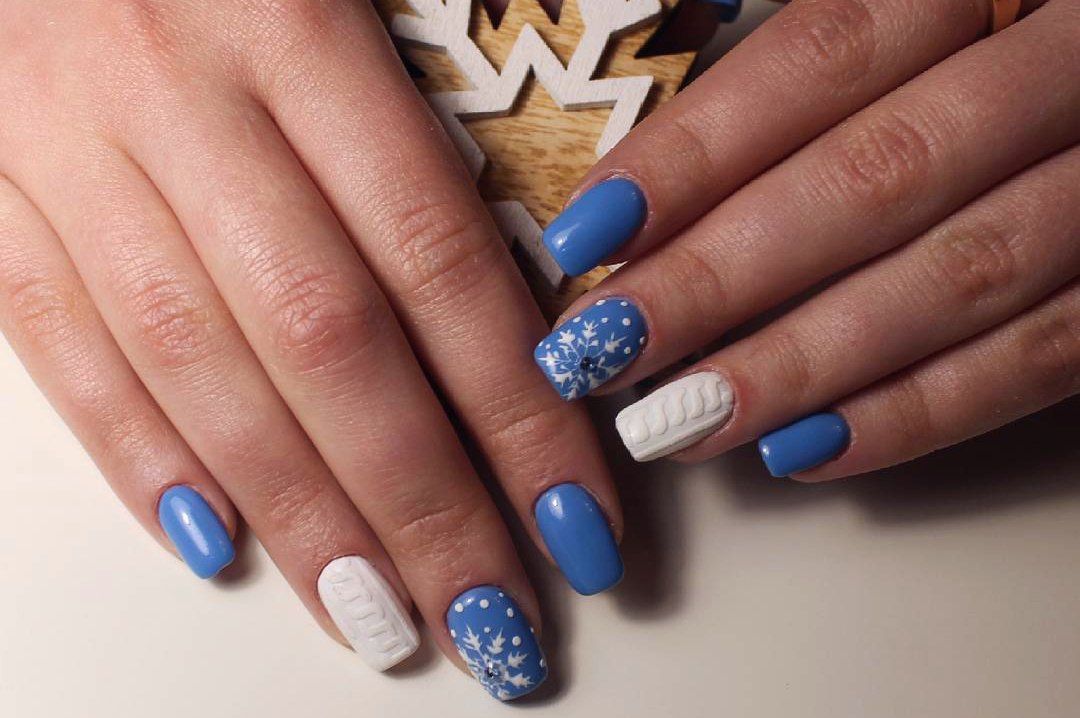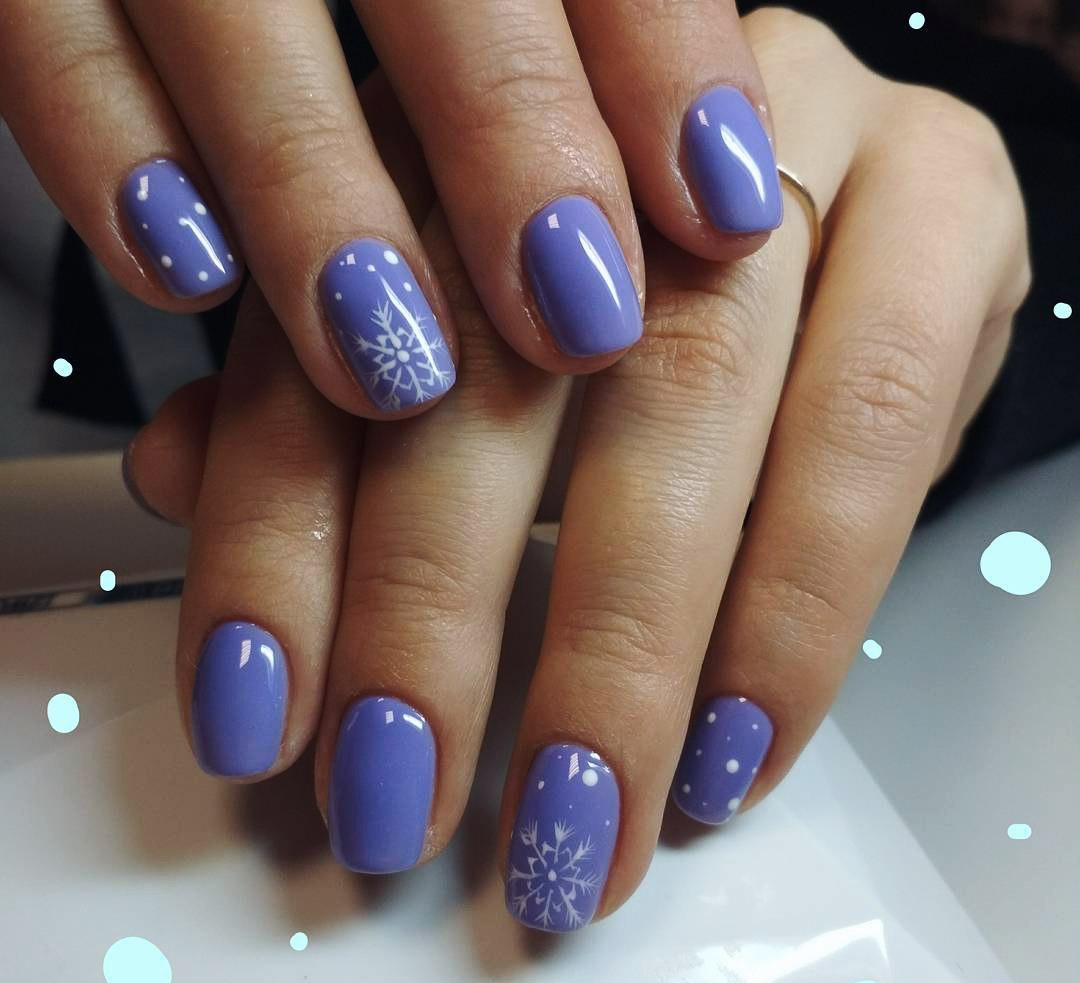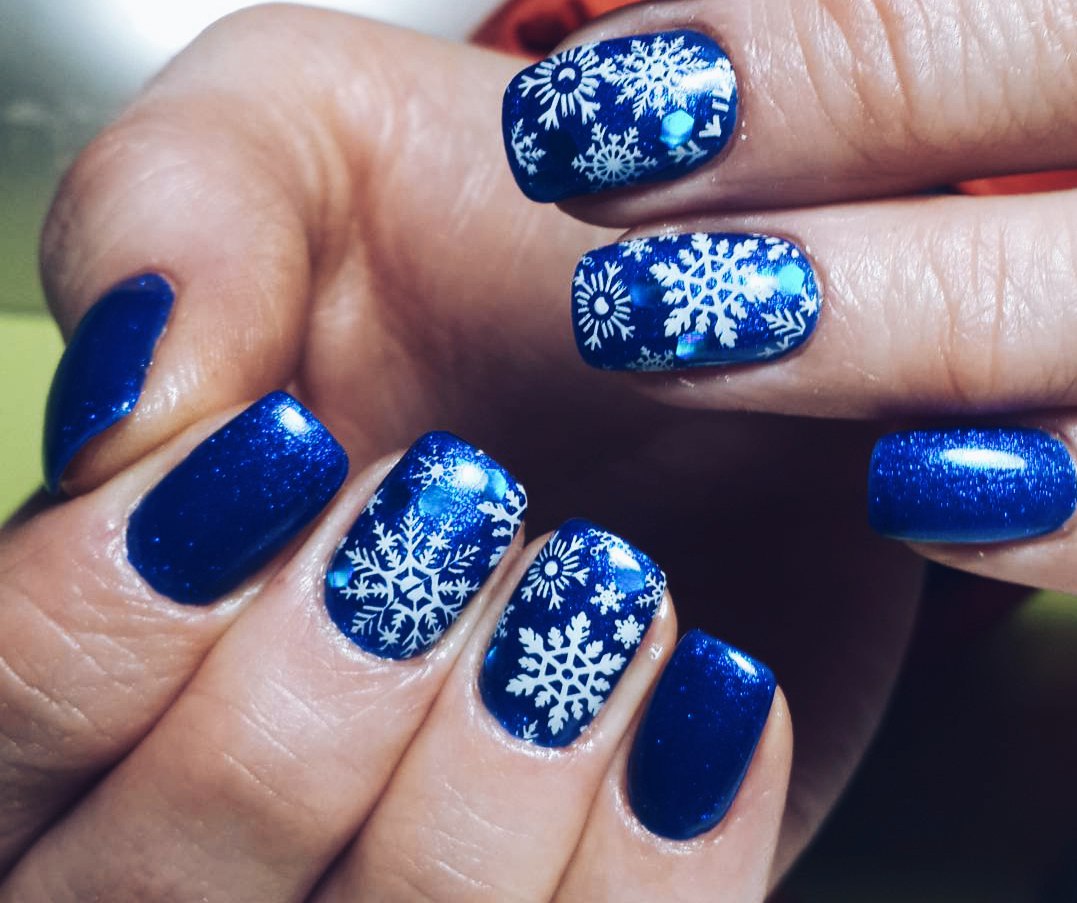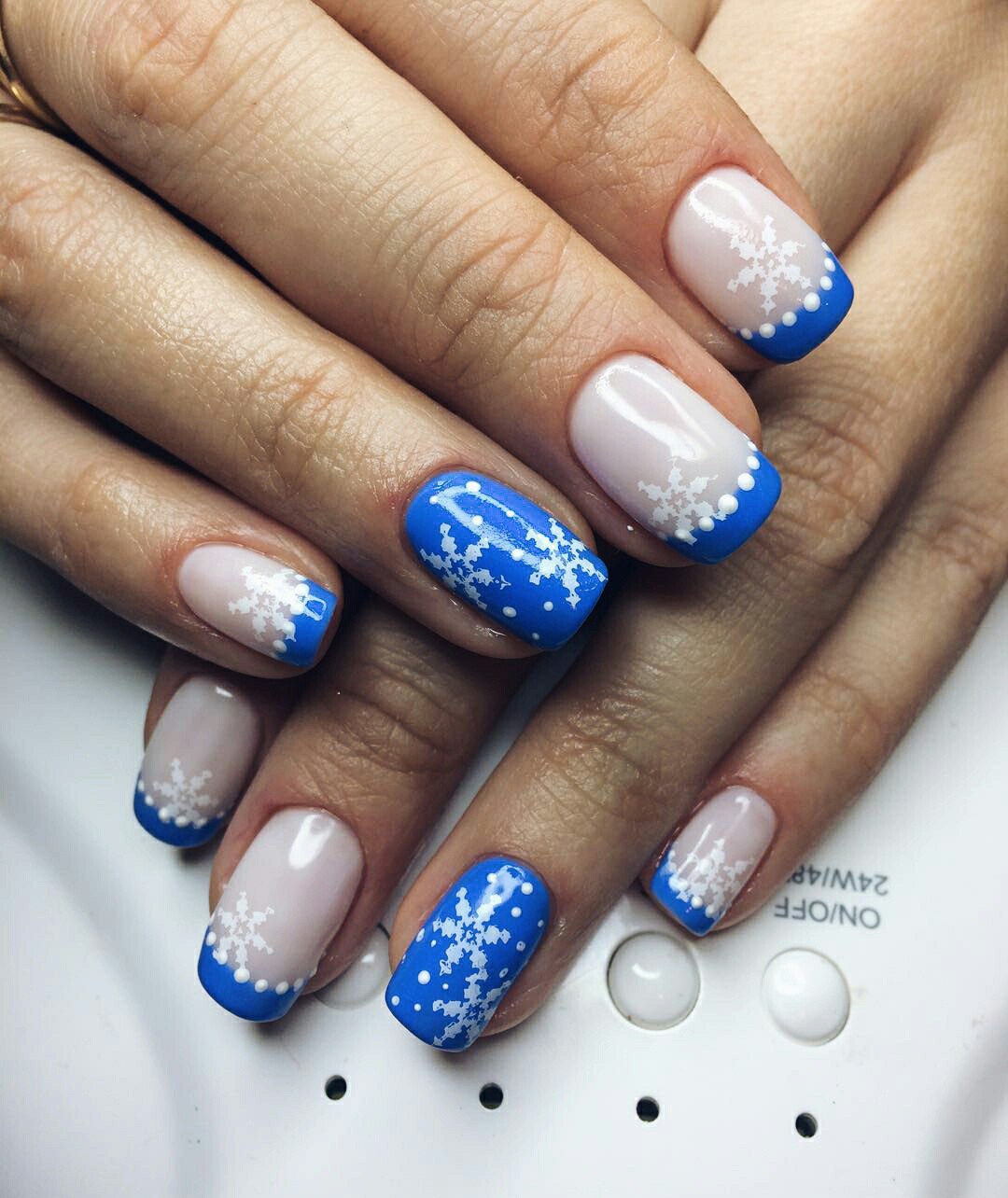 Also, red snowflake nails have recently come into fashion.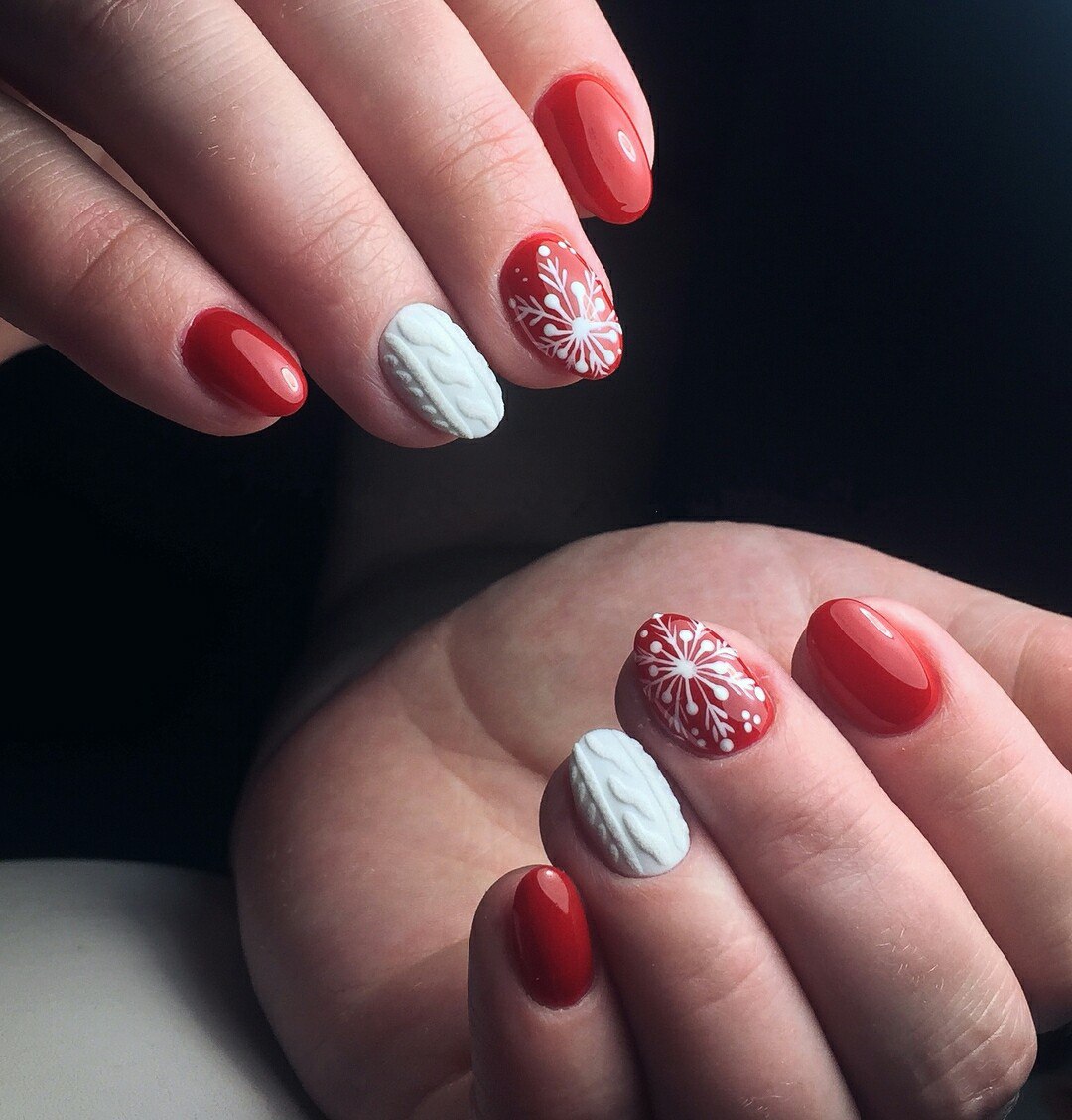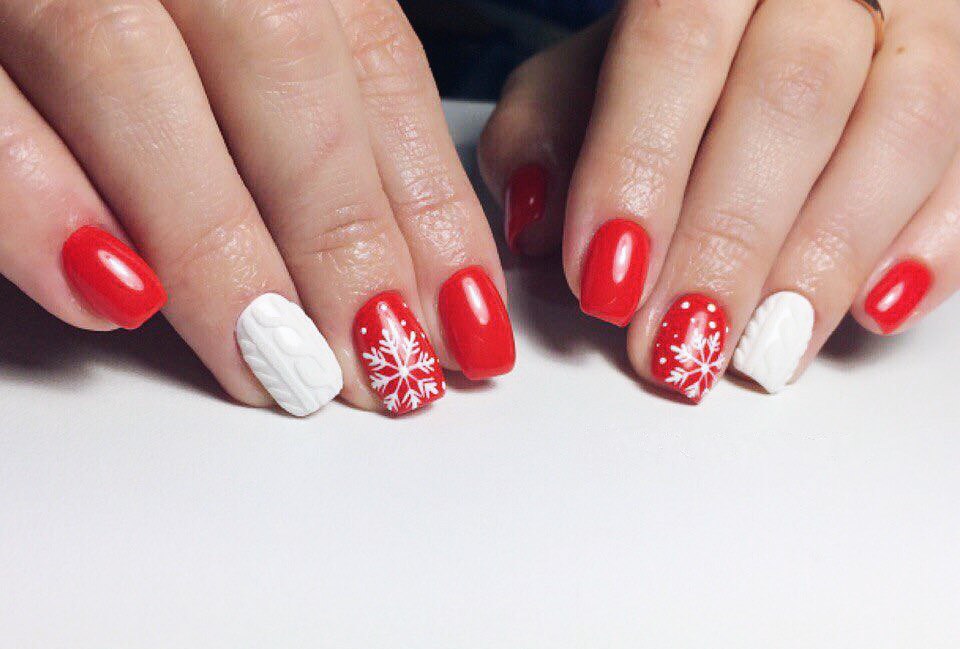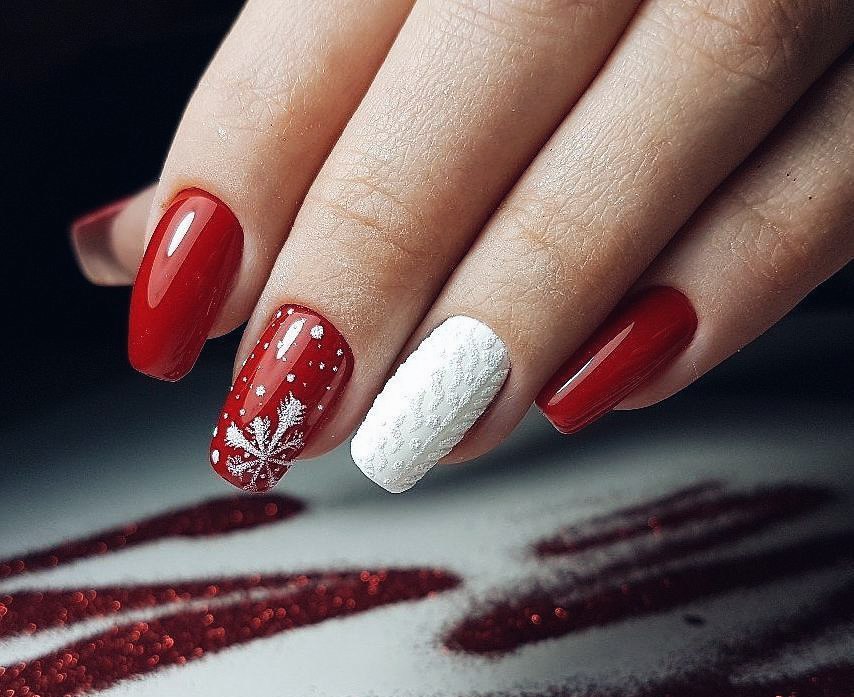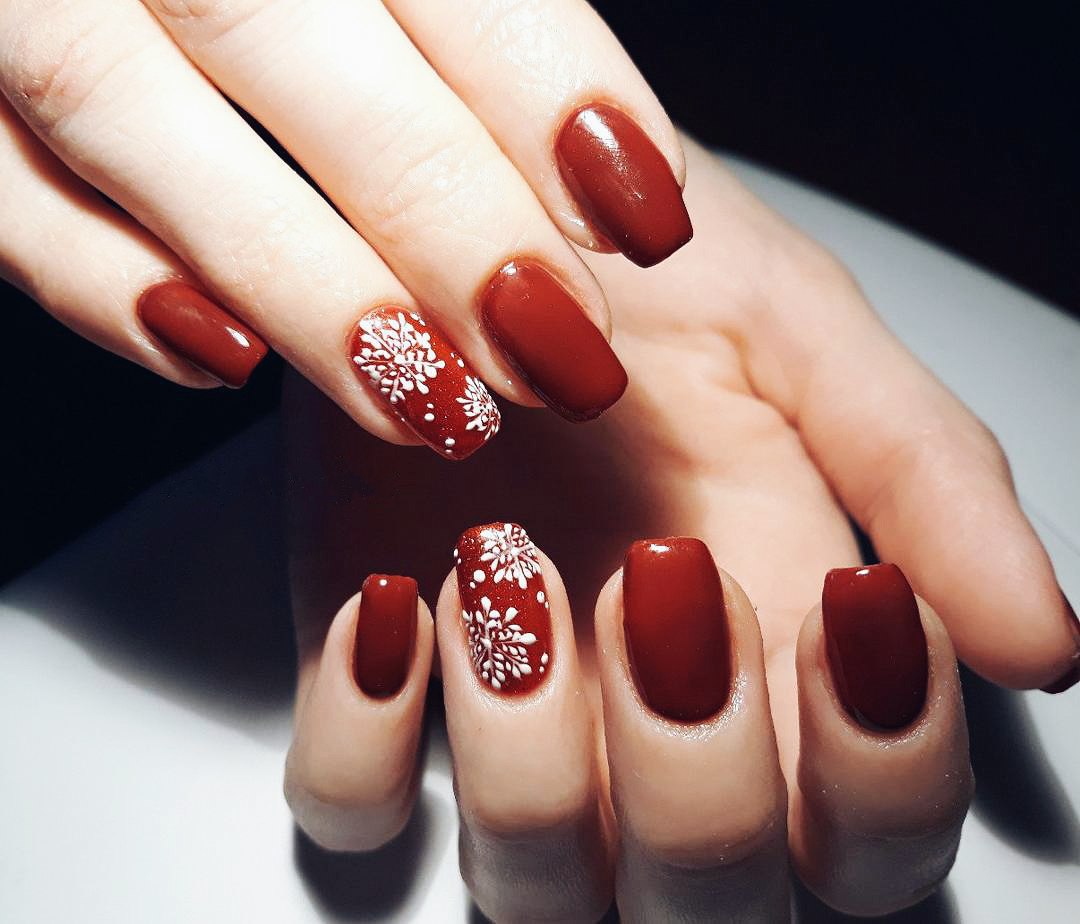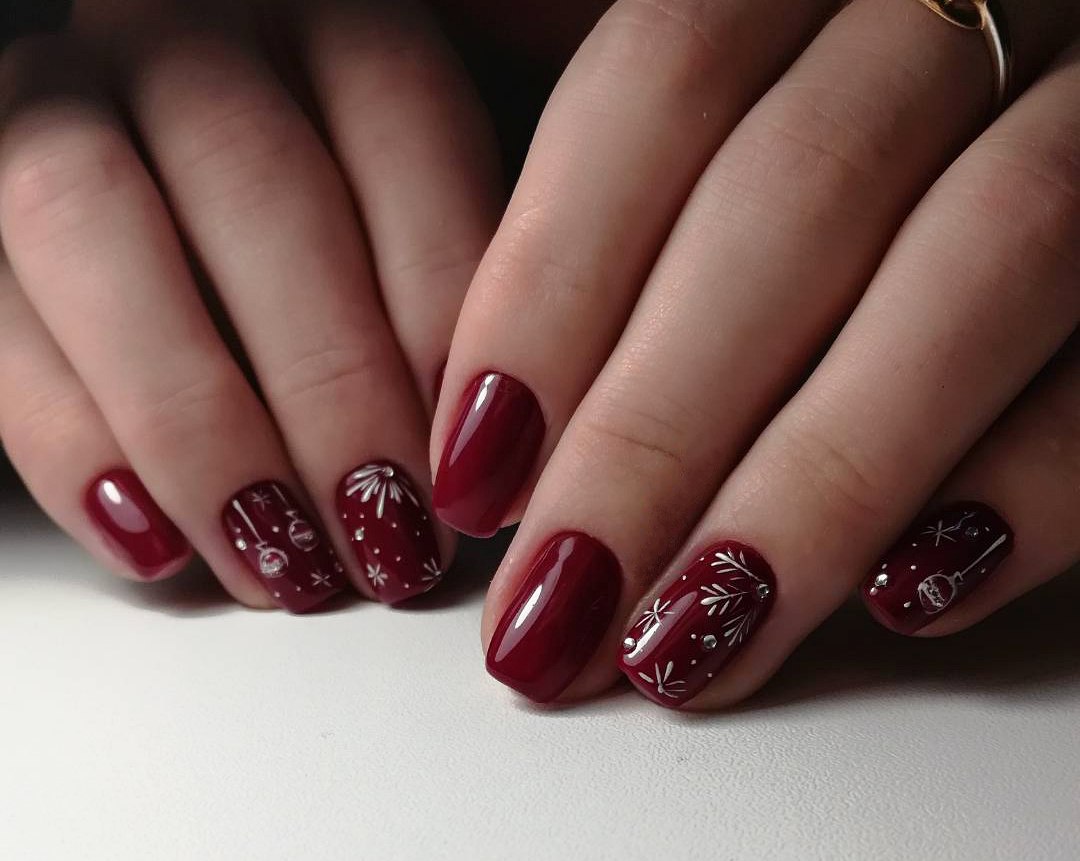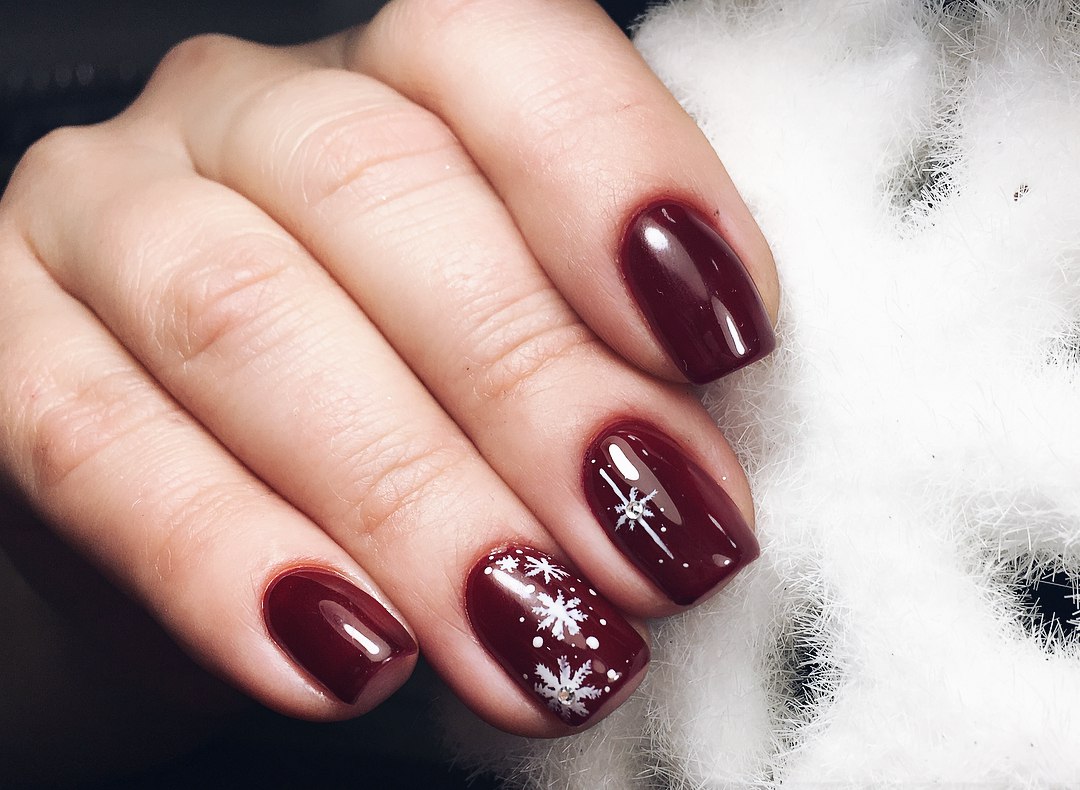 The trendy manicure performed in accordance with the ombre technique looks very effective too! If complemented with snowflakes, it only makes you admirable.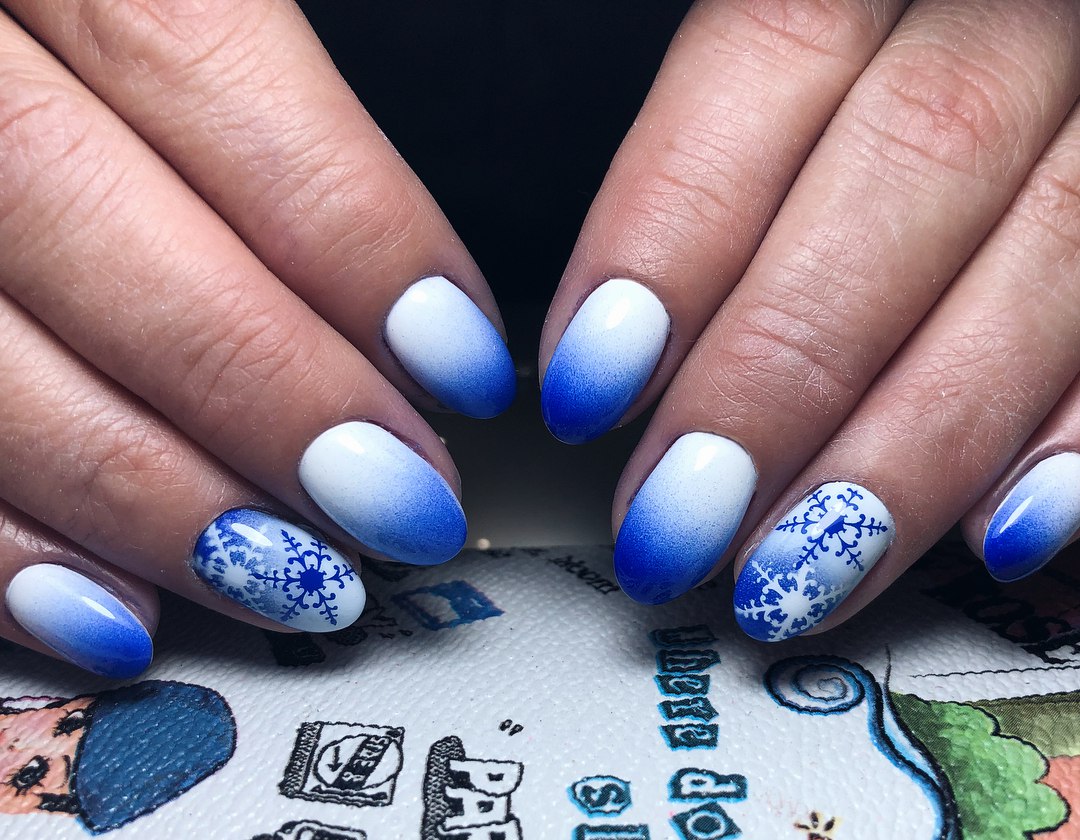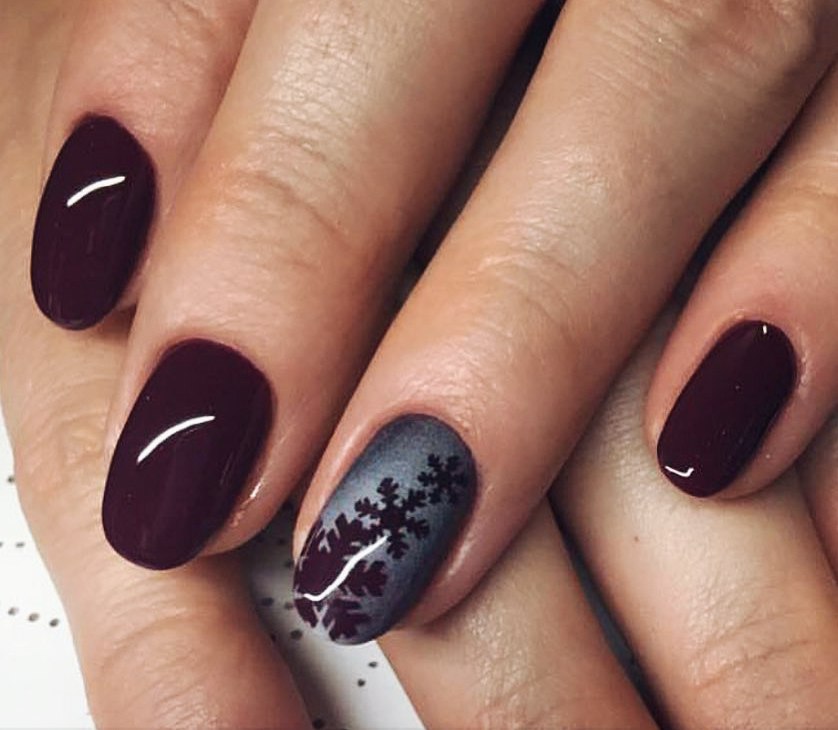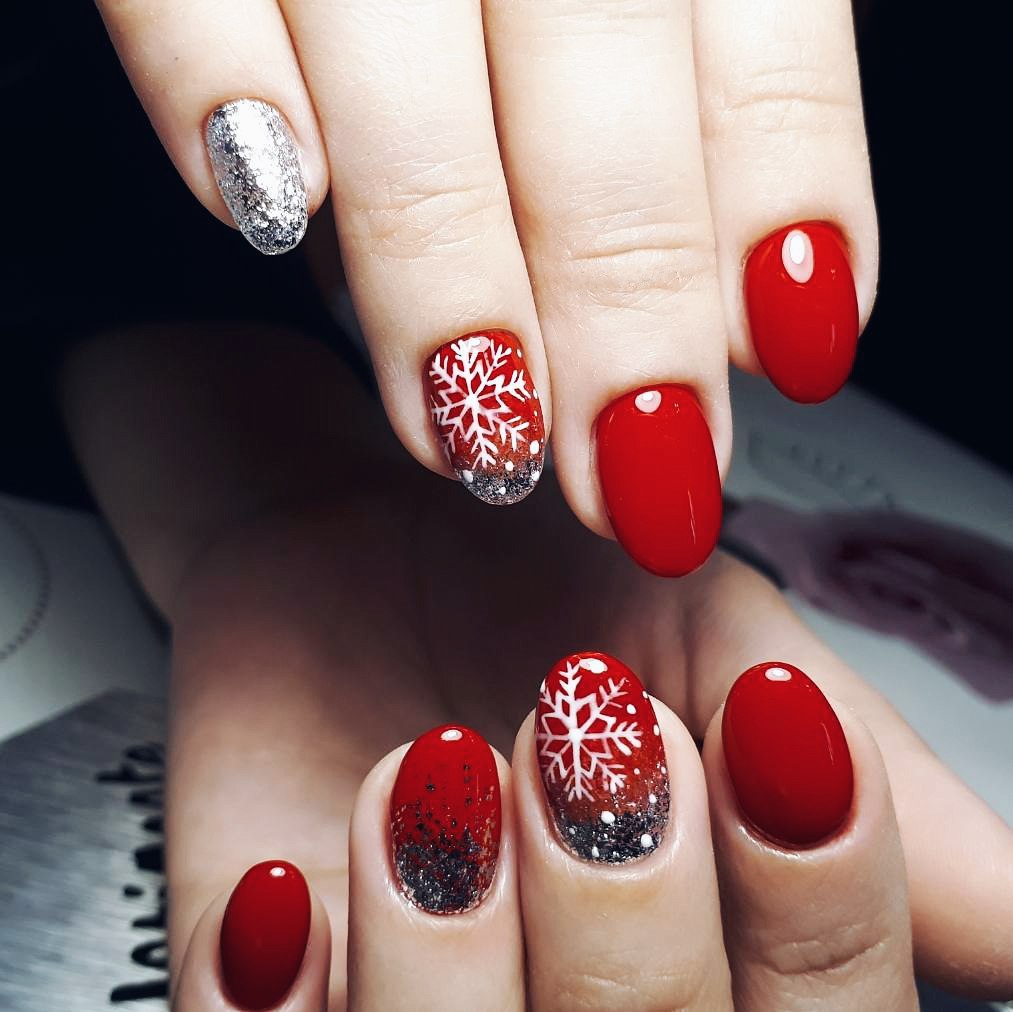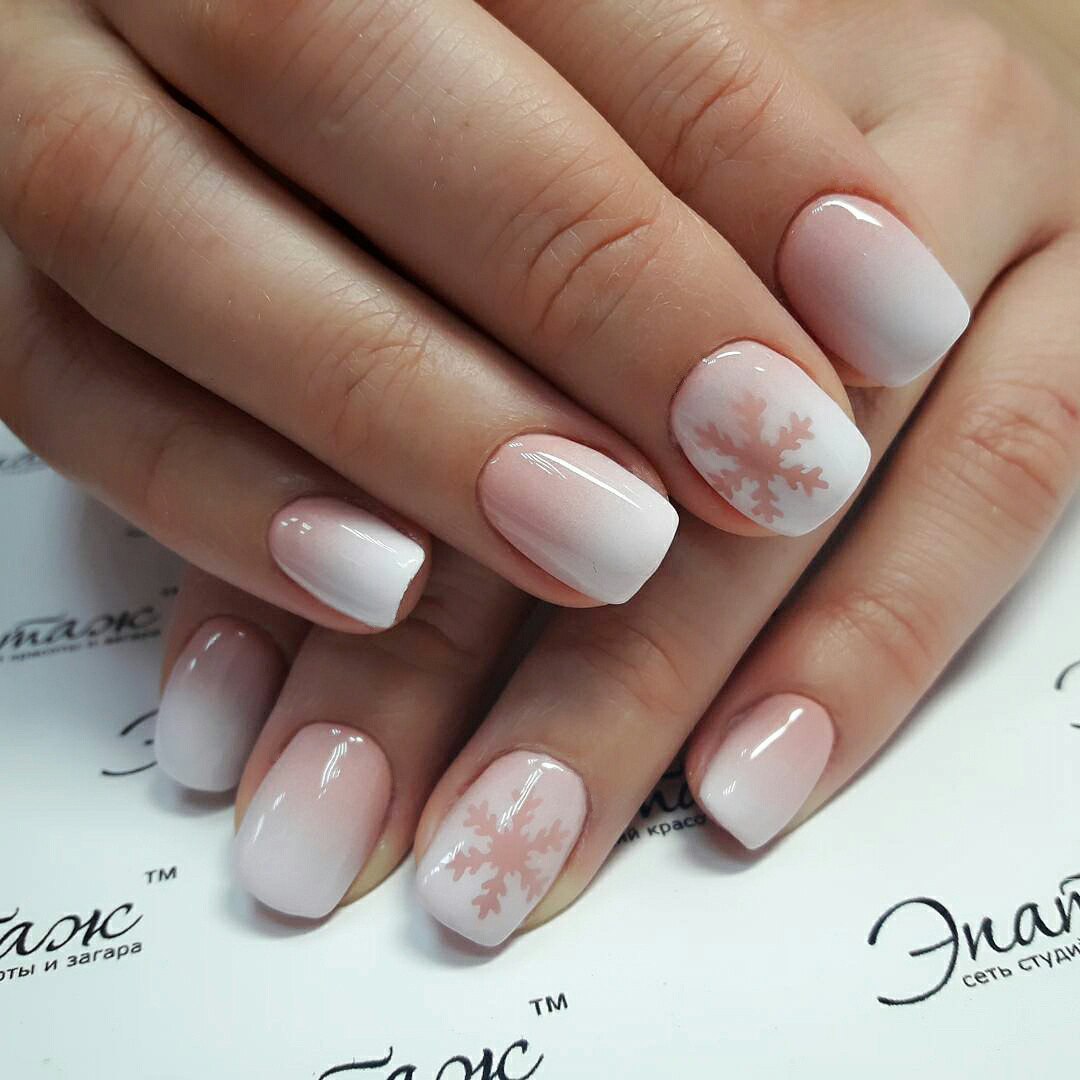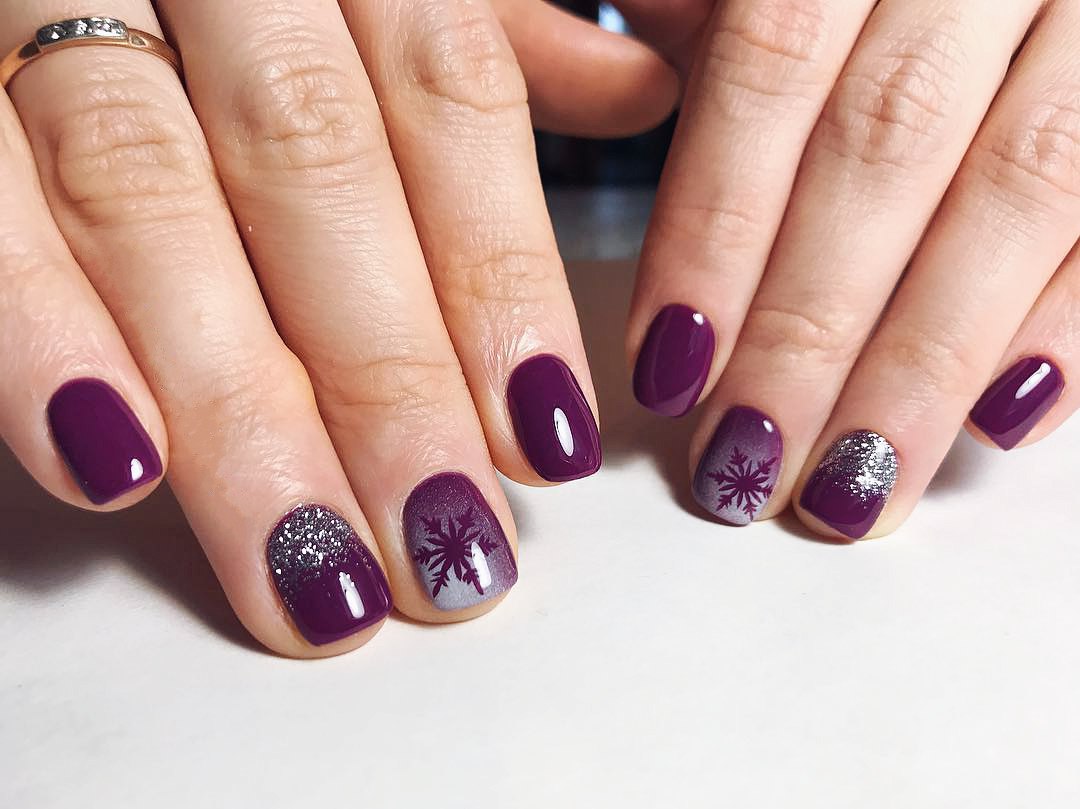 If you are going to draw snowflake nail design according to the ombre technique, don't forget of covering the skin around the nail plate with fat cream or even vaseline, due to which it is easier to remove polish after covering the nail.

Besides classic colors, the modern nail industry offers quite non-standard solutions for New Year and Christmas manicure.
How to Draw a Snowflake on Nails: Video Guide
It is easy to do simple but beautiful snowflake manicure. This video lesson offers a quite simple and effective snowflake nail design created according to the ombre (gradient) technique.

Fake and extended nails with snowflakes look effective too! The example is this master class on creating nail designs for extended nails.
Photos from Instagram.com