Wedding is a day when the image of a girl, especially a bride, must be without any flaws. The image of the bride embodied in the pictures as well as in the memory of guests should be an undisputable benchmark of perfection and beauty. The bride can achieve such result with the help of not only the outfit and hairstyle, but also of makeup. Wedding makeup – is a special kind of holiday makeup, combining at the same time its casual and evening versions. It should be noted that the implementation of such makeup is very responsible and difficult, as it requires high quality cosmetics, professional skills and necessary practice. And, as you know, the wedding is often expensive, you shouldn't economize on your hairstyle and makeup. Services of a highly qualified makeup artist are not so cheap.
How to Do Makeup For Wedding
Emphasizing the youth, natural beauty and tenderness of the bride is the main purpose of wedding makeup. To that end, its color palette must include only fresh and soft shades that are close to natural colors.
Despite the fact that wedding makeup is neutral, it must look expressive and effective. The wedding photoshoot also requires this. In most cases, this makeup is done in the morning and stays on the bride's face until the end of the evening. Just this is the main difficulty of its art: you must choose a color scheme that will be advantageous in the natural and artificial lighting and, of course, in pictures. In this case, the best way out is to combine colors, or casual makeup and bright notes of evening makeup.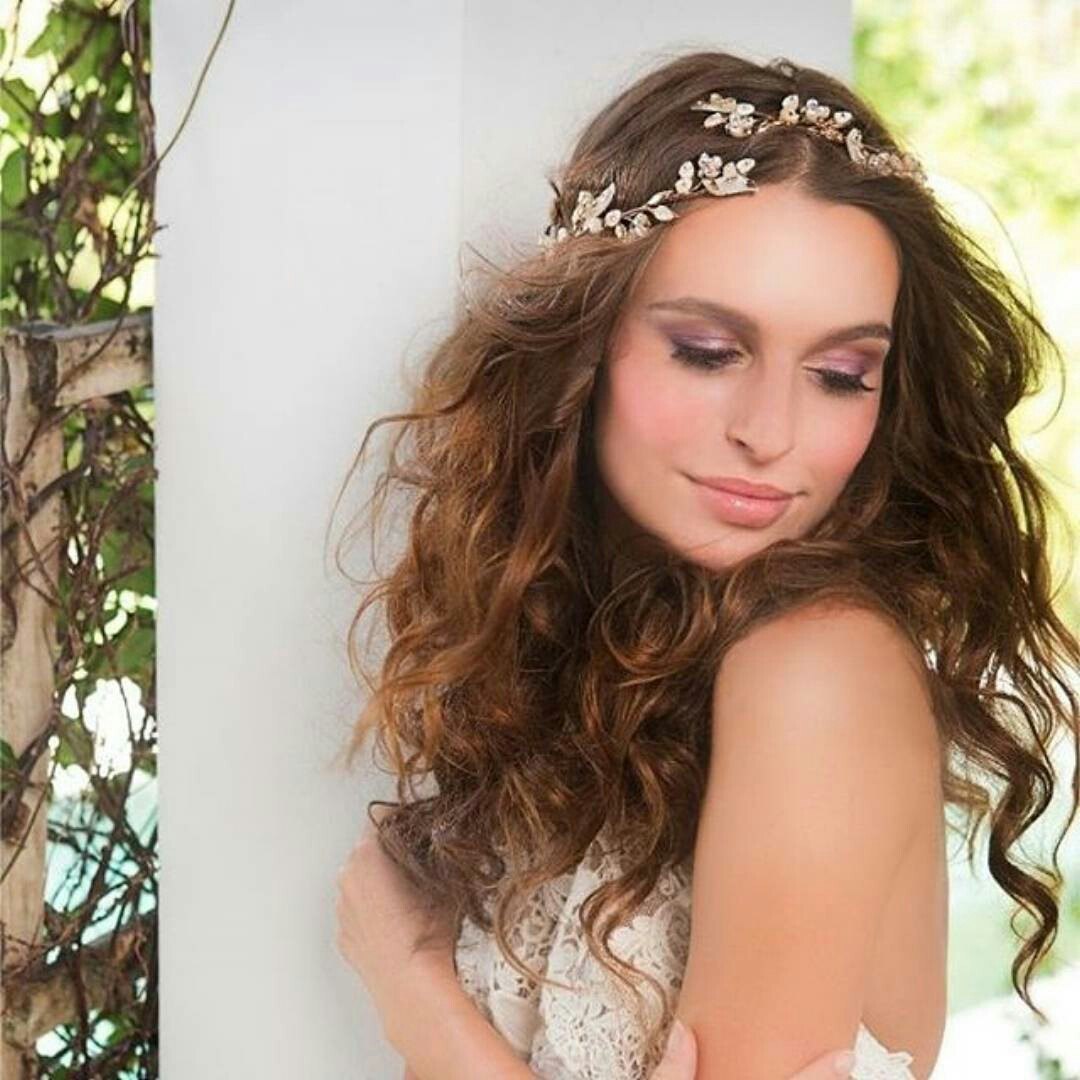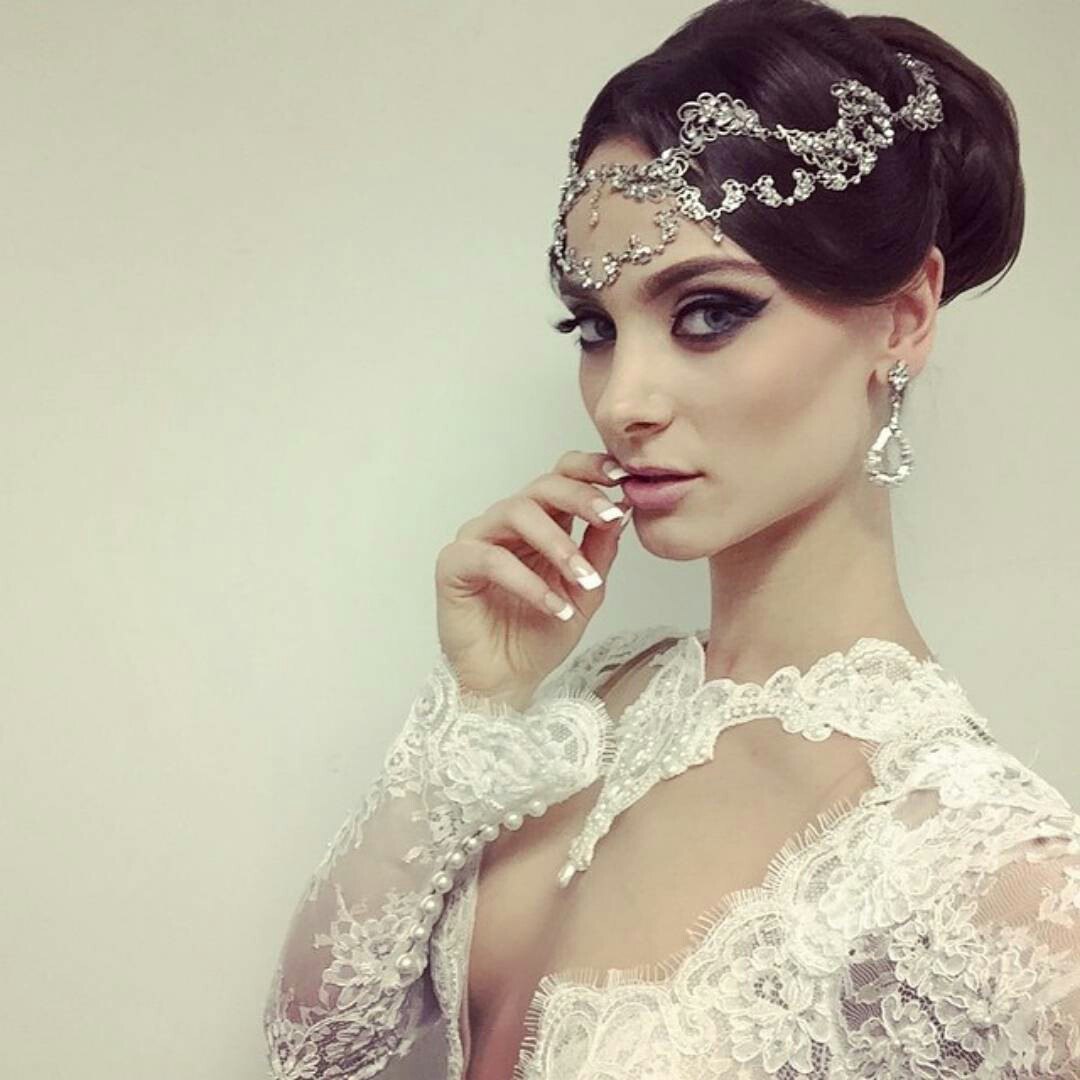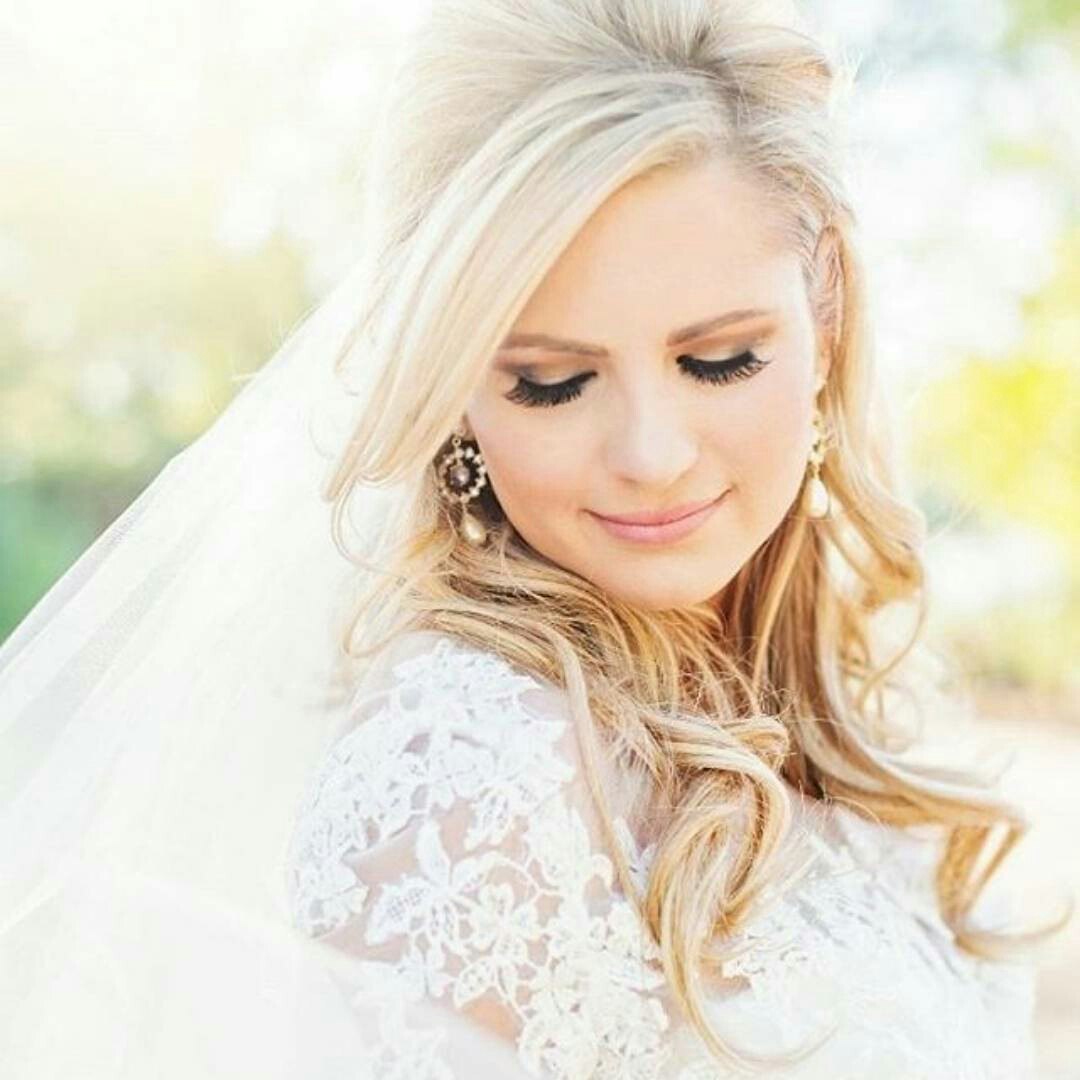 Wedding Bride Makeup: Useful Tips
The following makeup recommendations will be equally useful for women who are going to do the wedding makeup with their own hands, and for those who are going to use the services of the master:
1. For wedding makeup looking perfectly, take care of your skin beforehand. Clean the face and décolleté 2 weeks before a significant event.
2. Although the wedding day is one of the most exciting day of life of every girl, try to sleep well on the eve of it. Do not forget that healthy sleep is the best cosmetics for your face.
3. A week before the celebration try to keep skin-healthy diet: limit intake of sugary, fat and smoked foods and alcohol. Do not drink too much liquid as it can cause unattractive swelling of the face.
4. Beautiful, "velvet" tan looks very impressive in the background of the snow-white wedding dress. If you are planning to visit the solarium, start procedures a month before the wedding. Increase gradually the sessions and do not overdo with them. Too tanned skin will add extra age to your appearance.
5. When choosing cosmetics for independent wedding makeup, you should prioritize only proven brands. Unfamiliar cosmetics can be of a bad quality and cause allergic reaction.
6. Both saloon and separate pre-wedding makeup are better to try. Agree with the master on the implementation of its trial version 2 weeks before the event. So you'll get a chance to see the future result and change it if necessary.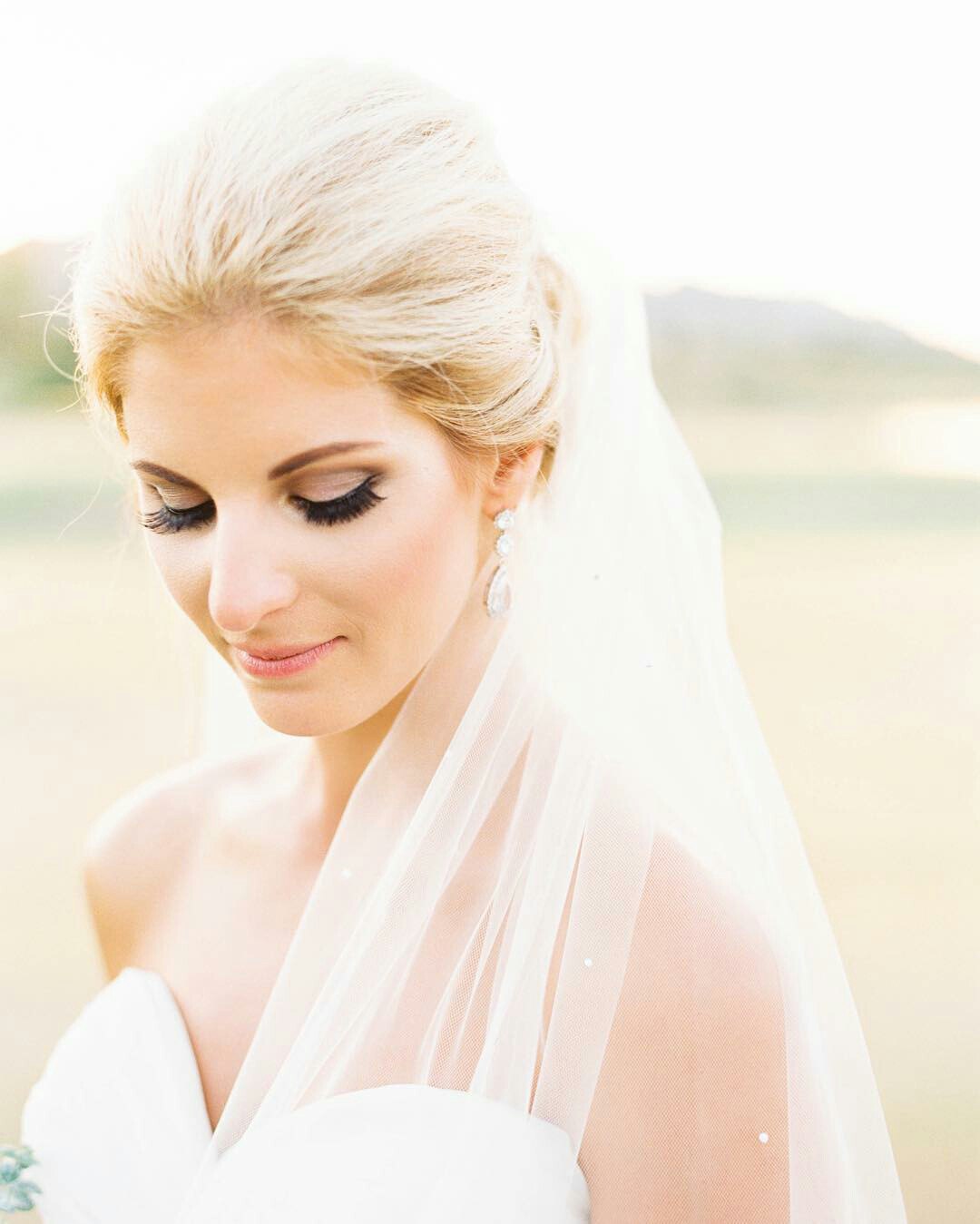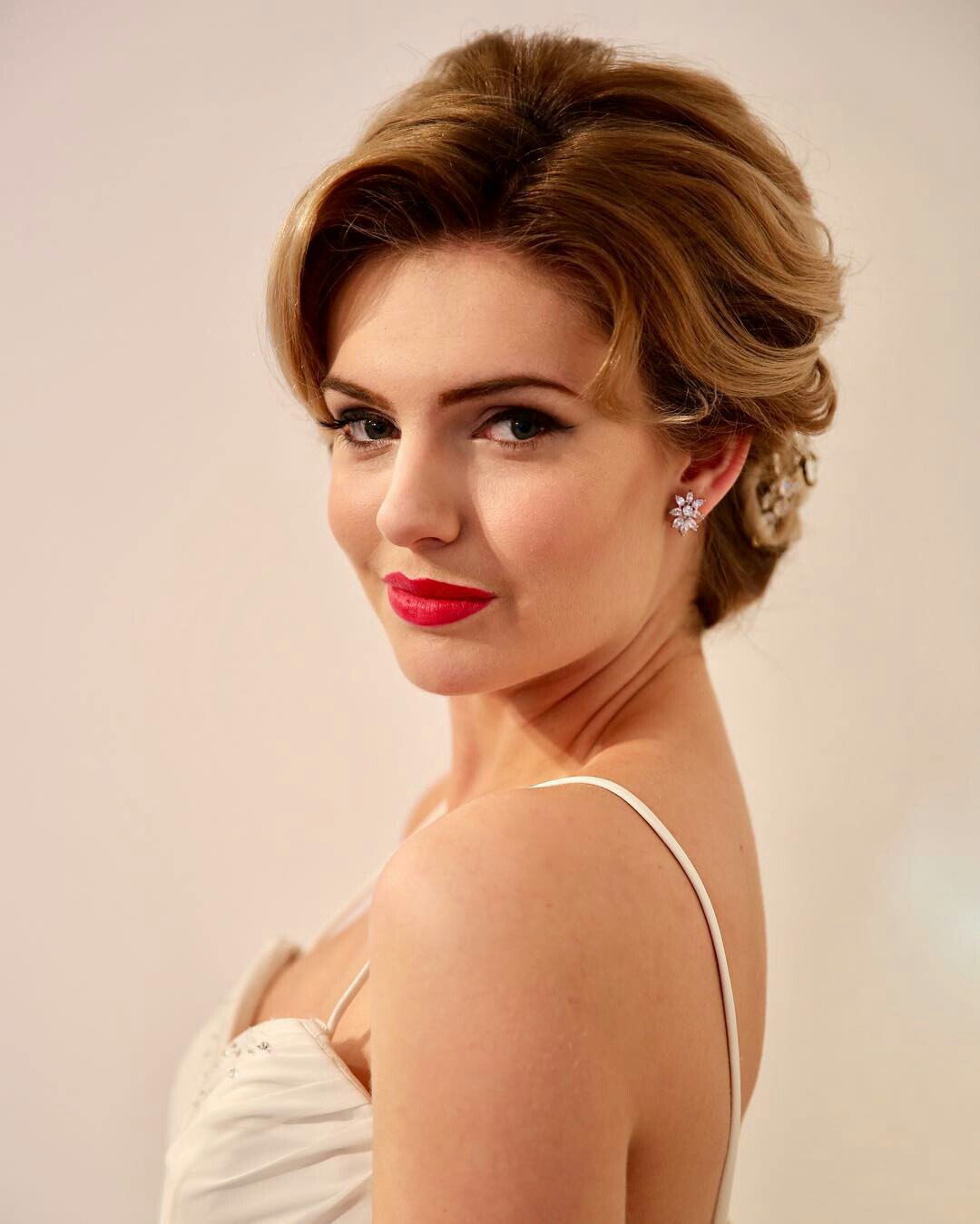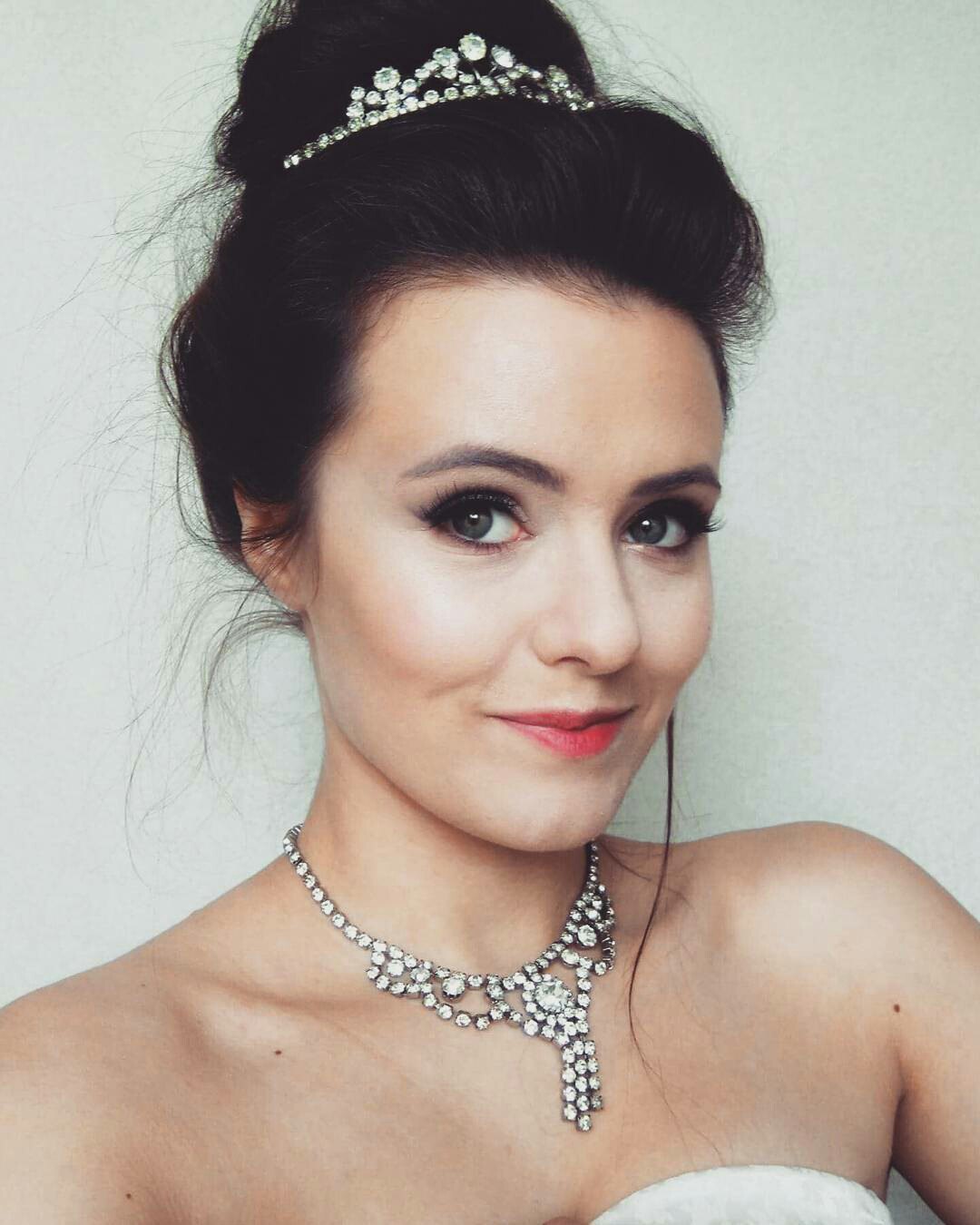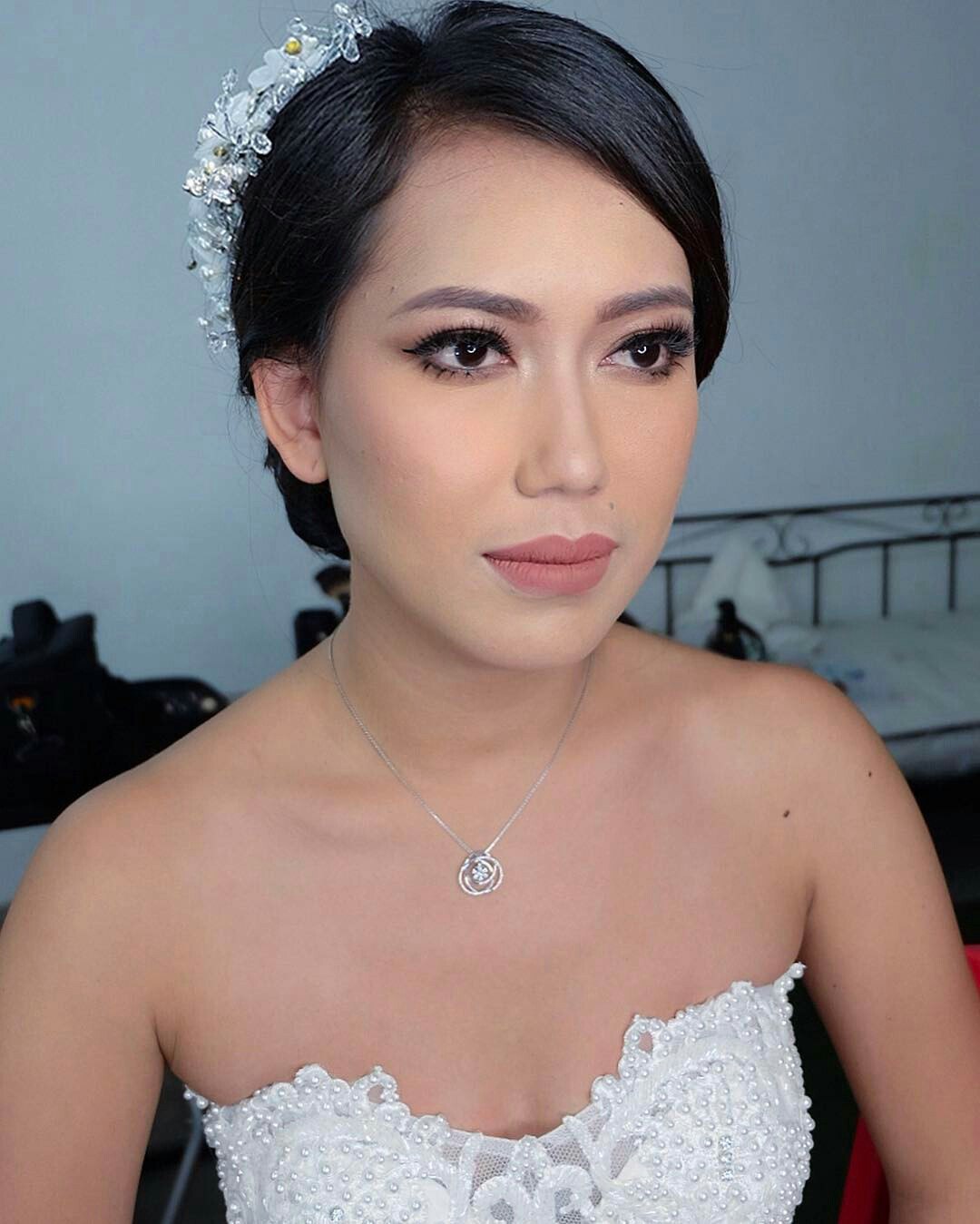 Makeup For Wedding: Recommendations on Application
Before doing wedding makeup you should take care of the skin cleanness. For this purpose, use your usual cosmetics: foam, gel, lotion or mousse. Then refresh your skin with tonic lotion and, in dependence on its type, apply a moisturizing or nourishing cream. Do not experiment with new cosmetics. The wedding day is not the best time to check their quality. The preparatory stage may also be preceded by applying the mask on the face.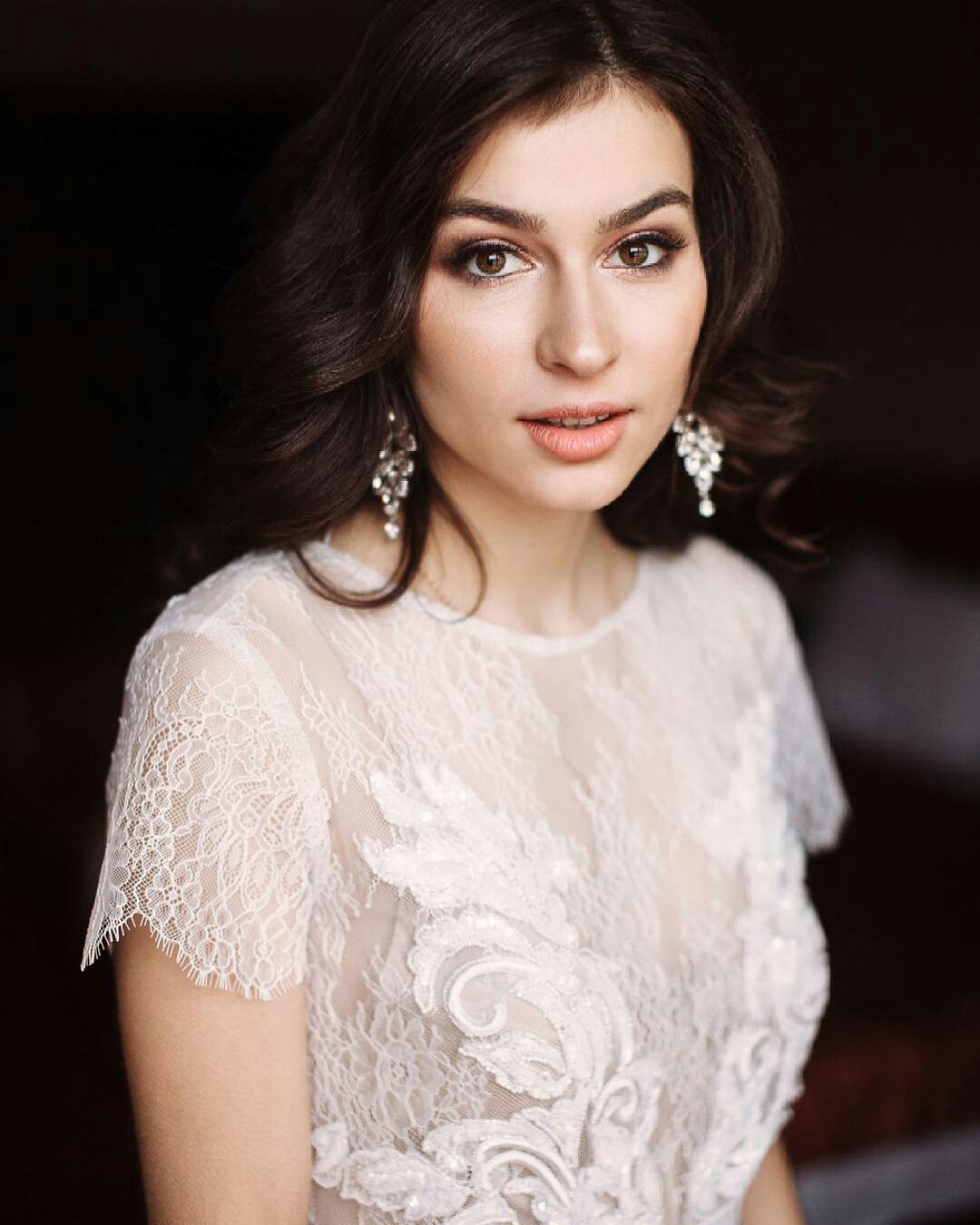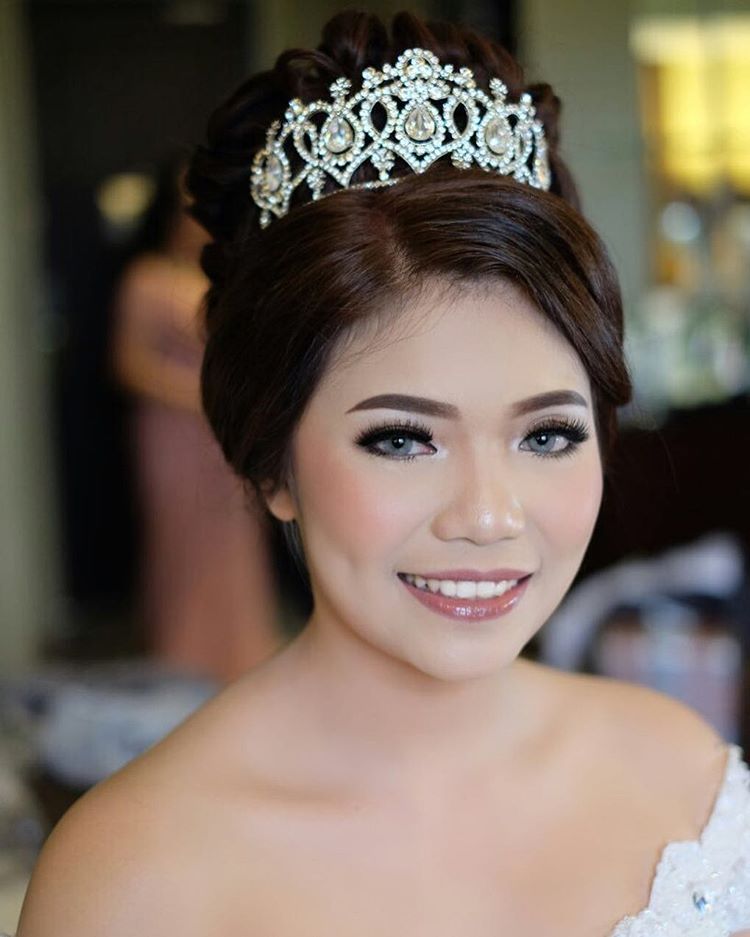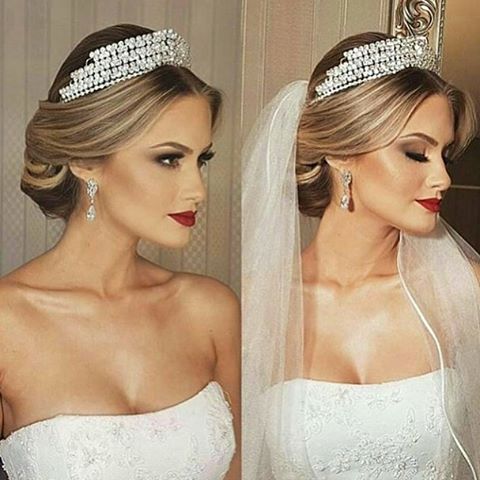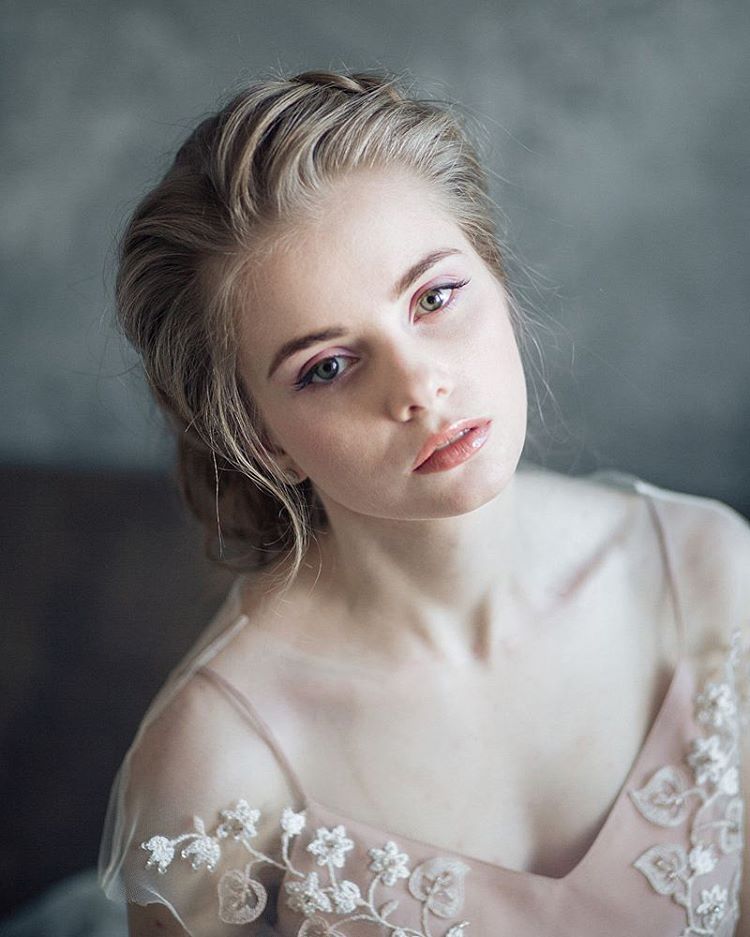 Makeup Ideas For Wedding Day
Evening the face skin is the first step, with which you should directly begin when creating wedding makeup.Choose the foundation very carefully. Its tone must practically merge with the natural color of the skin without causing noticeable transitions. When you use a lighter or darker shade, do not forget to cover the tone of the neck and the neckline area. Although dense tonal cosmetics are more reliable in hiding skin imperfections in wedding makeup, light textures are alsol preferable. Meanwhile, the redness and other defects can be made invisible with a special masking pencil that is used prior to the application of the foundation. Evening the face skin is completed by applying translucent powder. It is applied in a thin layer using a special brush to fluff fibers. The bride's face should not be lost in the picture, so it is necessary to outline its contour. Use rouge of natural colors: beige, light pink or peach. In addition, you can use up-to-date luminous cosmetics.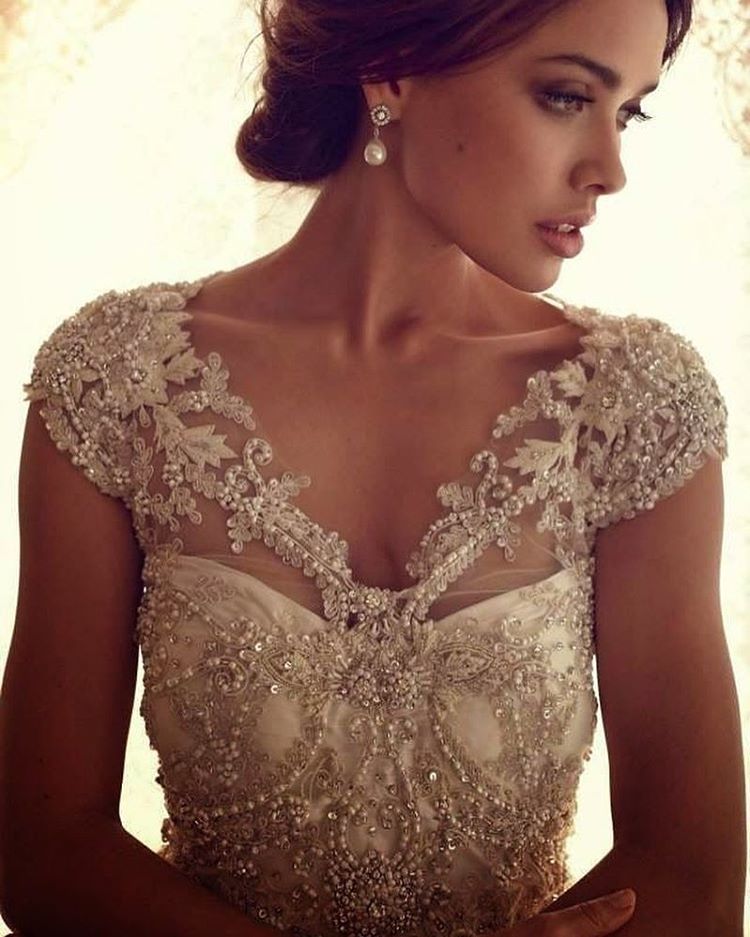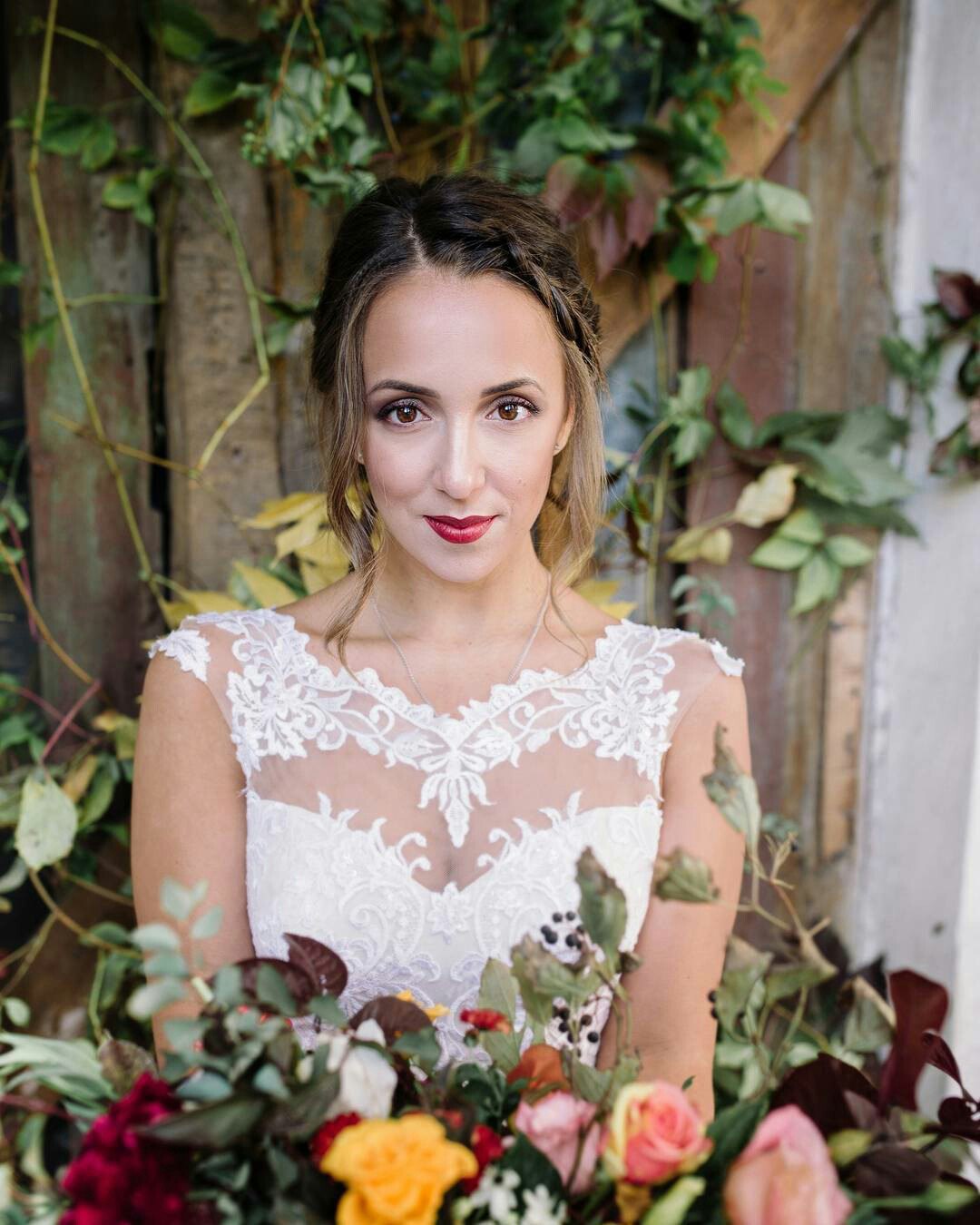 Eye Makeup
Tenderness and sensuality of the bride look is achieved by right wedding eye makeup. Its color palette mustn't include dark and too bright shades. The most suitable color range is considered to be a natural, neutral palette. Eyeshadow should create an effect of a soft contrast to the natural eye color. For example, green and blue eyes will find a special emphasis in the background of sand, beige and cream shades, and brown eyes can be combined with light green, pale blue and gray tones. Take into account that crisp eyeshadow have better resistance than liquid and matte eyeshadow.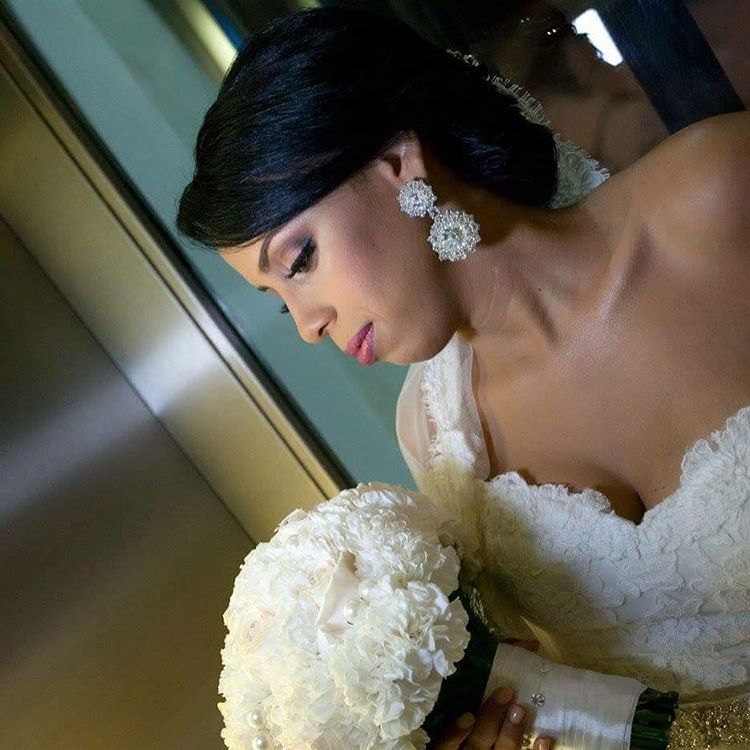 Lip Makeup
For wedding makeup it is better to use the lipstick of the matte natural color. Before applying it it is desirable to moisten the lips with special balm to prevent dryness and feeling of tightness. The glossy texture of lip gloss can shine in the pictures, so you should abandon such cosmetics. To correct the shape of the lips and beautifully outline their contour you can use a cosmetic pencil.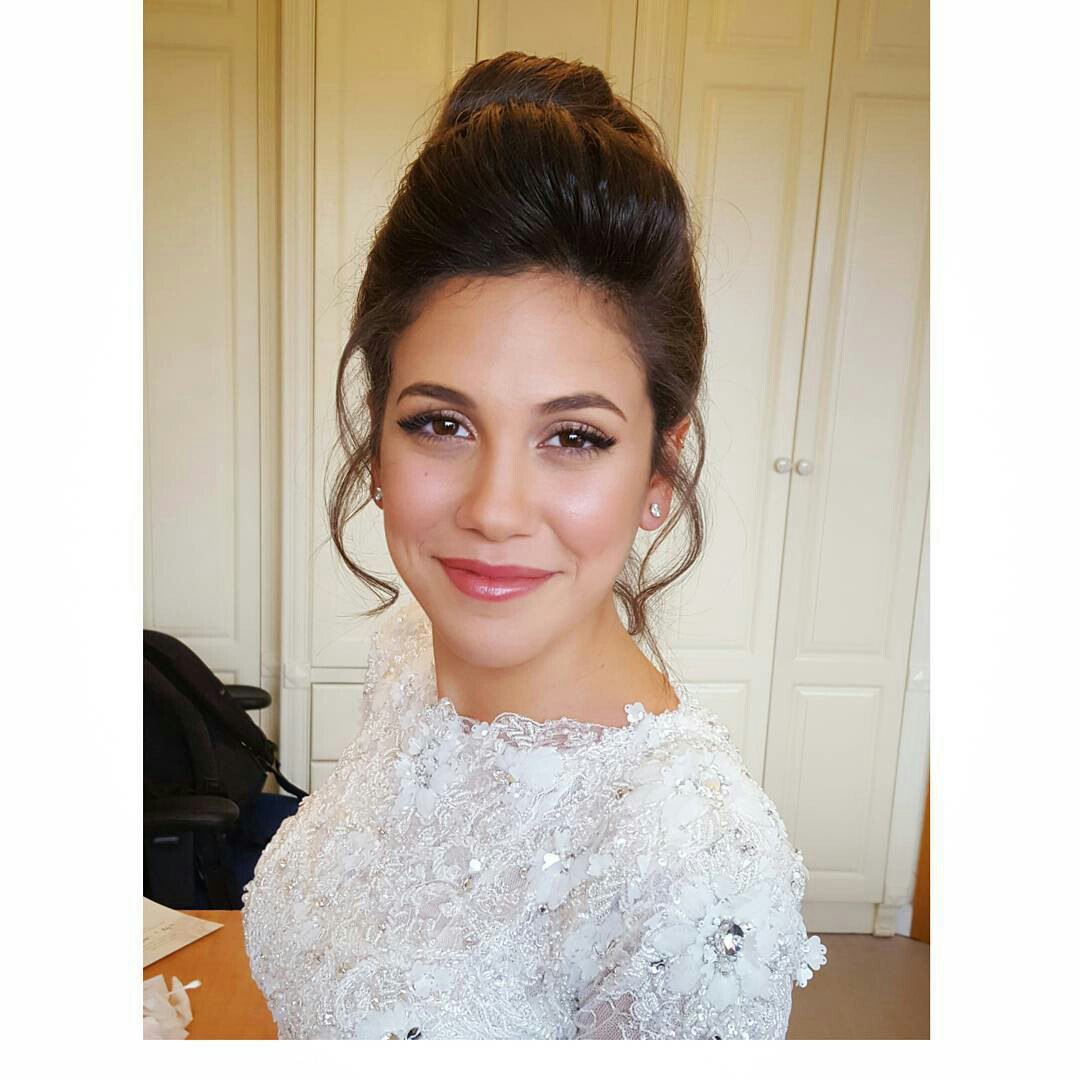 Wedding Makeup Looks Step-by-Step
Cleaning
The first thing you must do is to clean the face. This step can be called a total one for any makeup, but wedding makeup especially needs careful preparation of the face. After cleaning, apply moisturizer with antioxidants and UV protection on the face.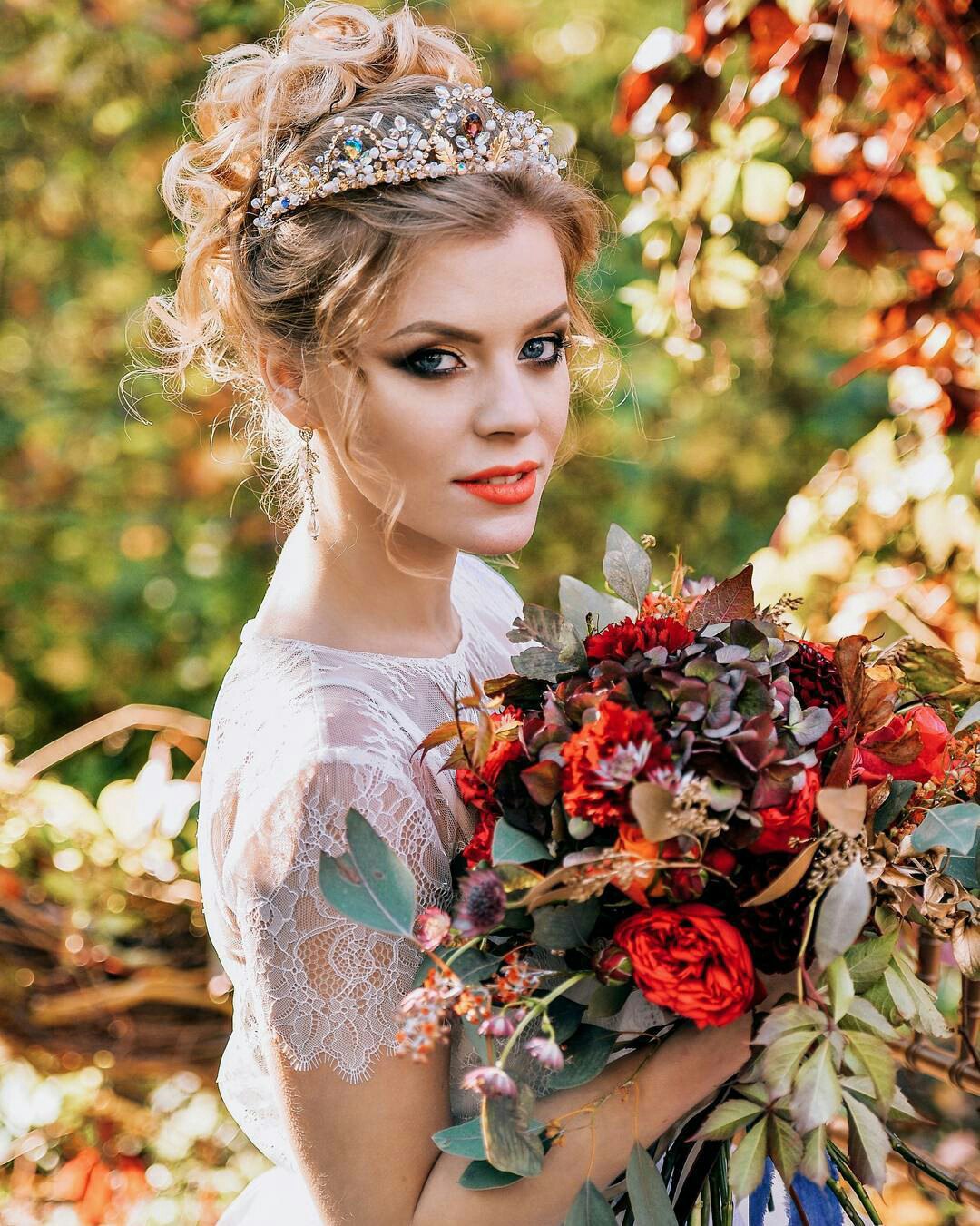 Even Complexion
After cleaning the skin from dead skin cells you need gradually put special concealer, foundation and matte powder on the face and décolleté. You need it to make the skin perfectly smooth in color and disguise all minor flaws, such as pimples, redness and age spots. Color correctors hide these defects of the appearance, tone cream helps to give the face a healthy glow, and the powder will remove excess shine and fix the result.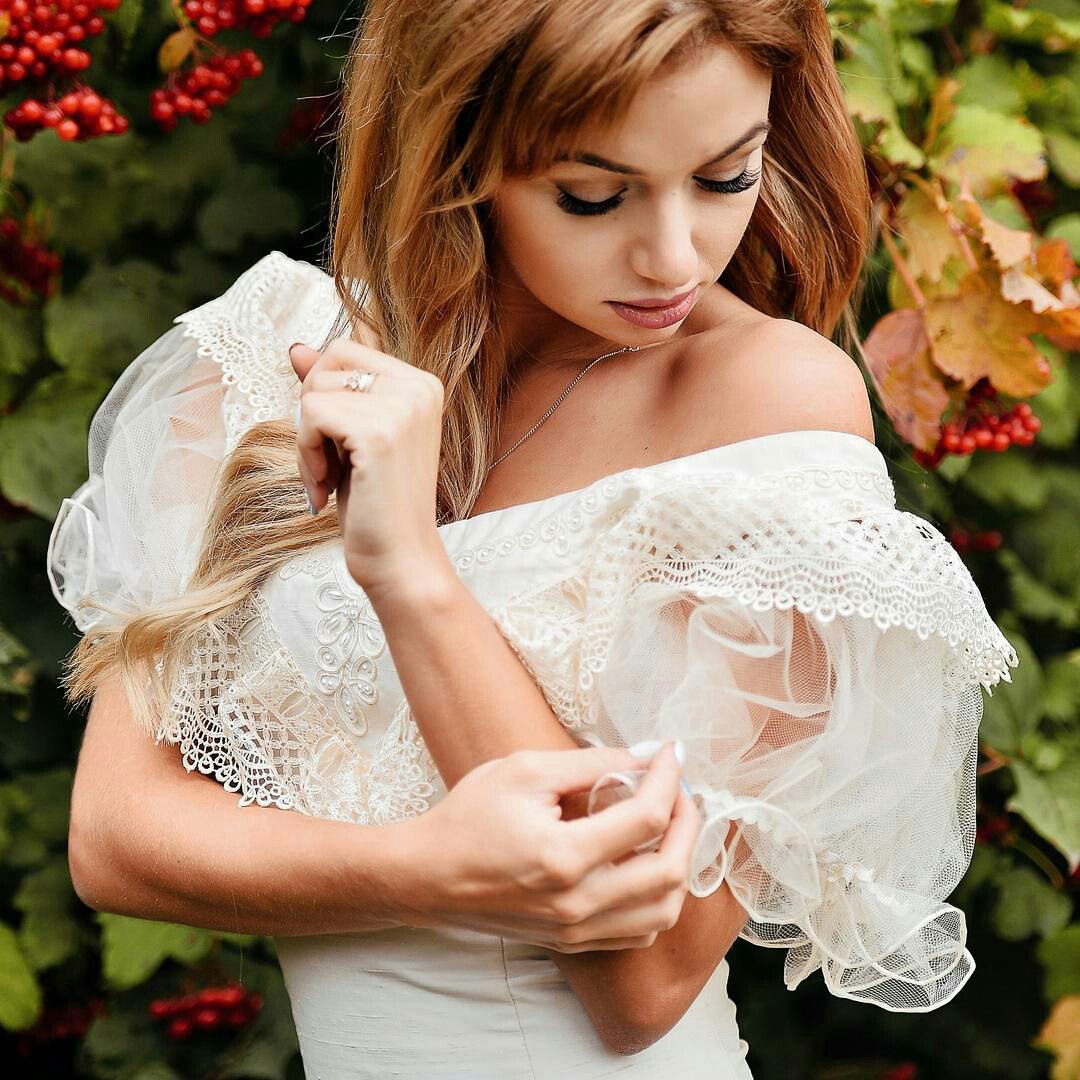 Expressive Eyes
To make sure that your makeup is correct, it is necessary to give your eyes an expressive form. This can be done with the help of a liquid eyeliner or a pencil. Do not use too hard pencil, because it can injure the delicate skin of the eyelids. The choice of the color of eyeliner depends on the overall image. However, we would not recommend to use too bold and bright colors, unless you decide to do wedding makeup in an unusual extravagant style.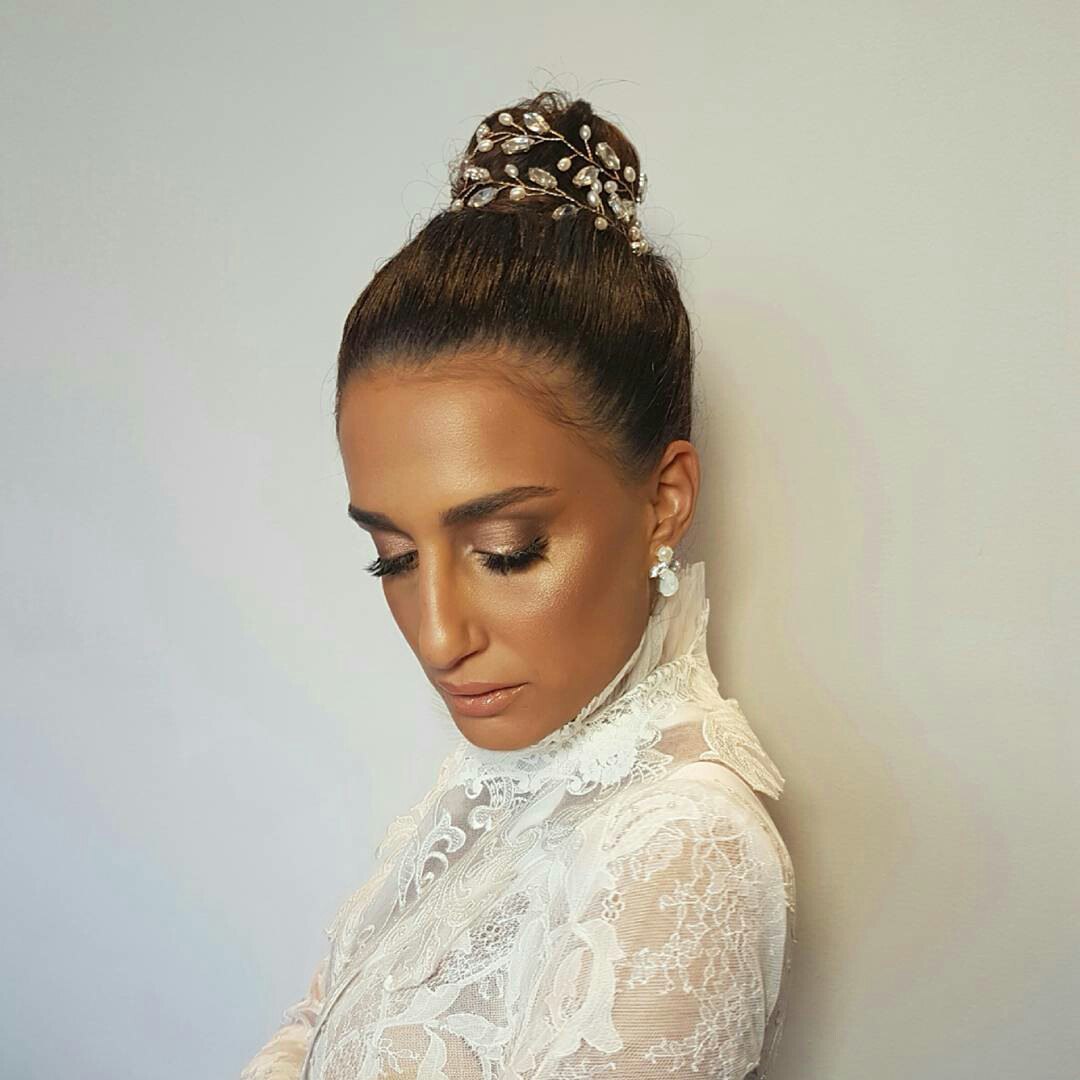 Eyelashes
This aspect should be described separately, as girls often make a mistake using mascara. Wedding makeup should look natural and light, so do not apply more than two layers of mascara. Moreover, each layer is necessary to be dried well not to create some lumps. If your eyelashes are not curled enough, you can curl them with a special tool for eyelashes.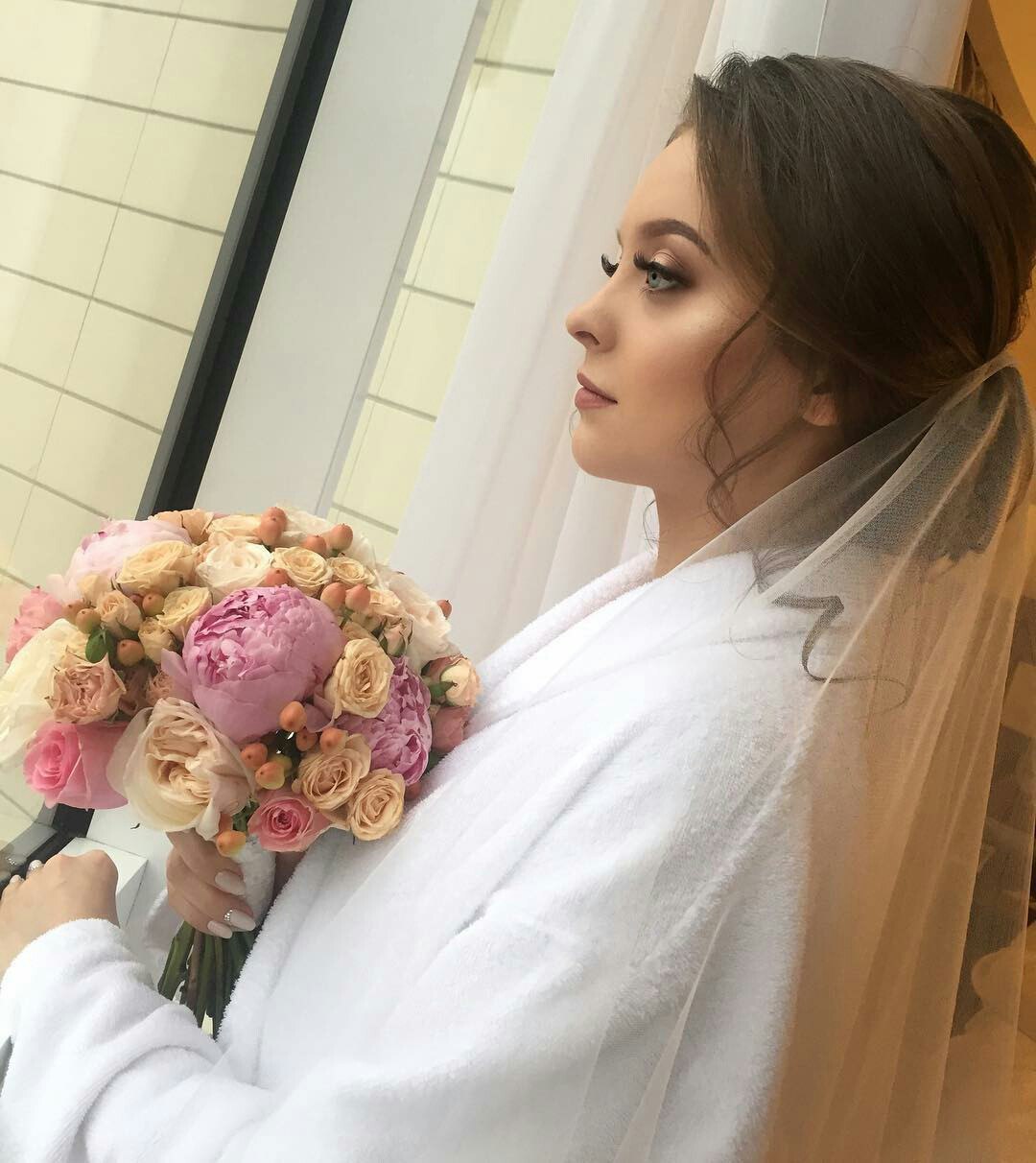 Perfect Lips
When eye makeup is over, you need to give your lips the perfect shape. A pencil should match the lipstick, and it is desirable to completely draw the lips with it. This will make your makeup more stable, which means that you will not need frequent correction.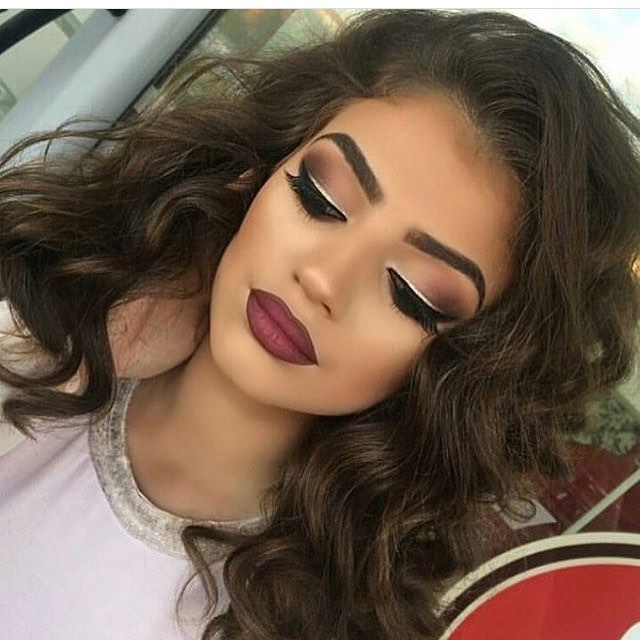 Rouge
Even if you always have a nice blush on the cheeks, it is not necessary to abandon the use of rouge. Firstly, wedding makeup involves applying tone cream that masks the natural color on the skin. Secondly, the camera flash absorbs some colors, which means that your cheeks will look quite dull and colorless.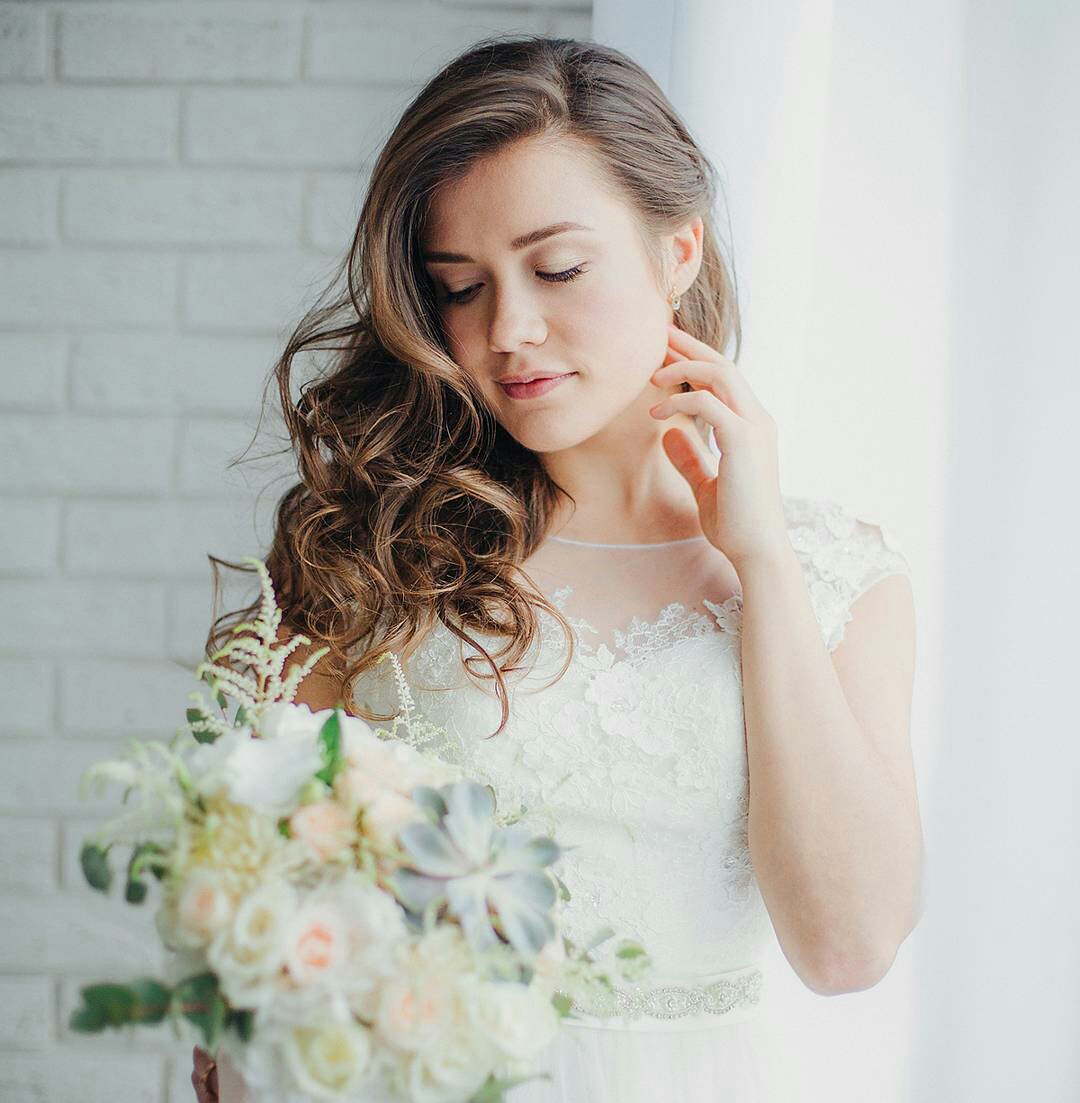 Finishing Touch
So, your image is almost complete. You should only use a brush with a small amount of matting powder for the skin to reduce gloss and hide the color intensity if necessary. Do not forget about the shoulders (if they are open), the neck and the chest area. There should be no visible color transitions. See about bride makeup video below.
Wedding Makeup Video
Photo from Instagram.com