Winter date ideas can be fun even if it's cold. Winter will be here soon and that means the holiday season is approaching, too. No matter what holidays or traditions you celebrate, winter is the perfect time to celebrate love. Whether you are on a first date or in a committed relationship, you may be looking for entertaining and romantic date ideas. And the possibilities are endless.
If you are wondering how to know if a girl likes you, all you have to do is follow one of these date ideas and she will be putty in your hands. Every woman loves romantic dates.
30 Cute Winter Date Ideas
1. Go holiday shopping together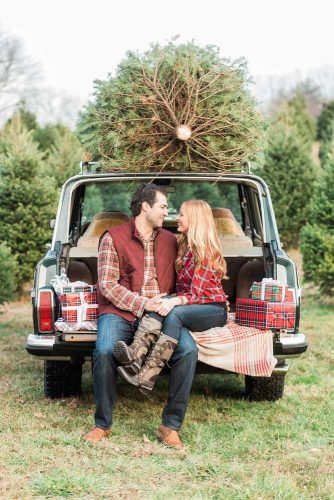 Get your lists together and hit the malls. Also, go to antique stores. You can bounce your ideas off each other and if you are giving gifts as a couple, it only makes sense to pick them together.
2. Go for a drive and look at Christmas lights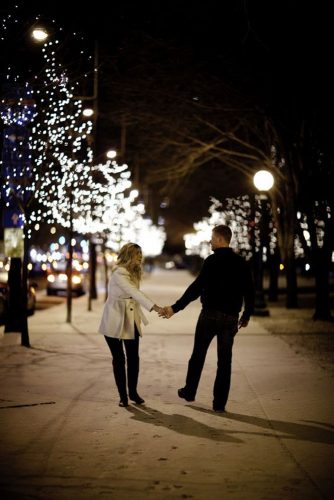 No matter what holiday you celebrate this season, everyone likes to look at the festive lights. Drive around your neighboring towns and listen to holiday music.
3. Have a movie night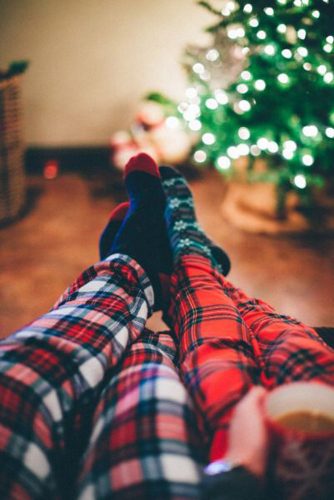 One of the most popular winter date ideas is a movie night. Snuggle up in front of the fireplace under a blanket watching your favorite holiday movies. Pop some popcorn, light some candles and pour some bubbly.
4. Go Ice Skating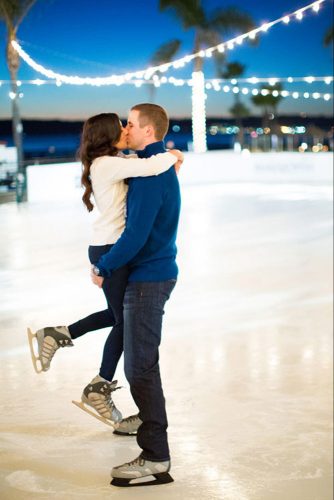 Whether you go to an outdoor or indoor rink, ice skating is always romantic and fun. Bundle up and hold hands as you glide across the ice together. Warm up with some hot chocolate after at your favorite coffee shop.
5. Go for a Carriage Ride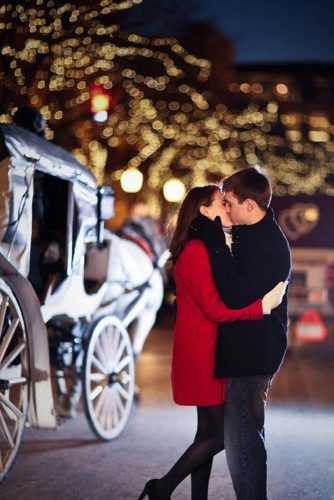 Every woman is keen on a horse-drawn carriage ride. Grab a thermos of hot chocolate and a blanket and whisk her away for a carriage ride.
6. Build a Snowman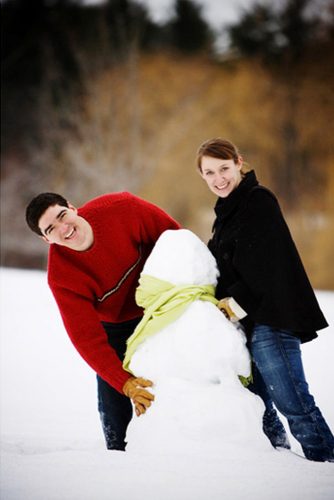 It is one of the best winter date ideas. Building a snowman isn't just for kids. You can make a themed snowman (or snowwoman) based on your favorite fictional characters. Have a contest to see who builds the best one.
7. Have a Scavenger Hunt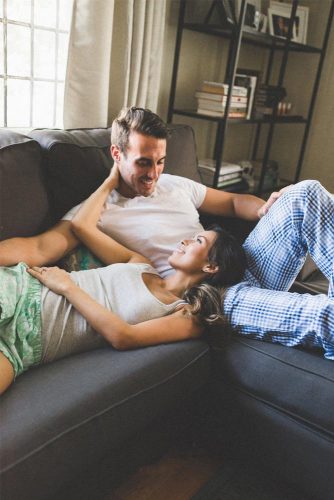 Scavenger hunts never go out of style! Make up a silly list of scavenger items for each other and have fun together while trying to solve each other's lists. You can make it humorous and then throw in something romantic at end of the night that says "I'm falling in love with you."
8. Go Bowling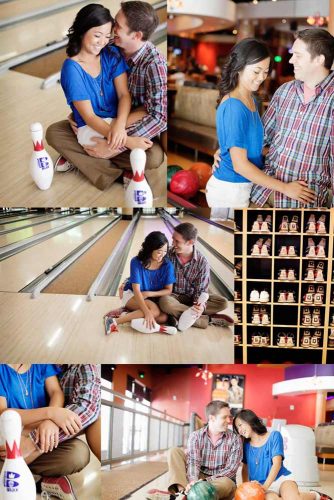 Bowling is always entertaining, but it seems to be even better on a cold winter's night. Order a pizza or wings and a bottle of wine and have a friendly bowling competition. If you aren't a fan of bowling, you can opt for indoor mini golf or maybe even an arcade.
9. Play Video Games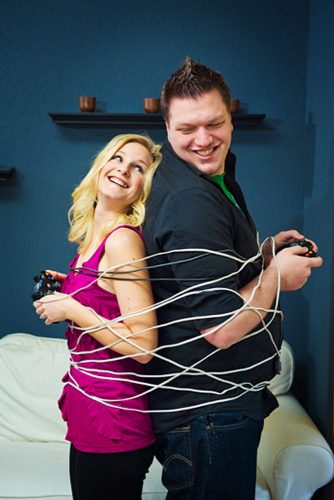 Speaking of video games, why not stay at home and break out the gaming system? Find a game you both enjoy and have a video game night, complete with junk food and beverages….champagne or hot chocolate… or why not both?
10. Have a Snowball Fight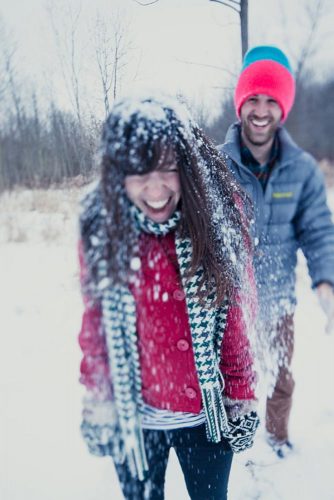 Like building a snowman, you might think a snowball fight is a little juvenile, right? However, a friendly snowball fight can be quite romantic. Afterwards, you can come inside and get cozy on the couch with a hot beverage.
11. Take a Cooking Class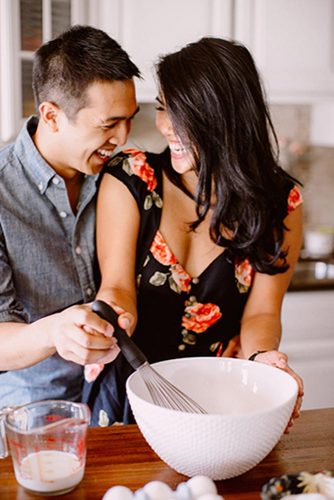 Cooking classes are always fun, but they are even more so with a partner. Choose a class you will both enjoy, maybe cook an ethnic dish you have always wanted to try. And the best part is you get the share of the food afterwards!
12. Bake Christmas Cookies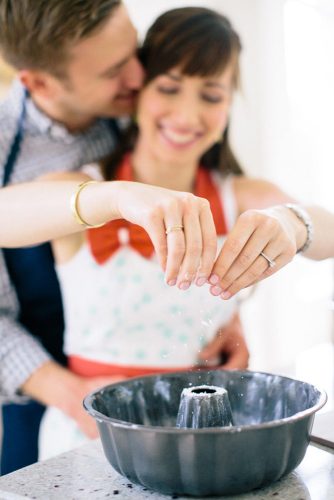 Who doesn't love to bake and decorate Christmas cookies? Choose your favorite recipes, put on some holiday tunes and bake up a storm together. You don't have to stick with cookies… you can make homemade candy, bake a pie, decorate a cake or even make a gingerbread house!
13. Have a Game Night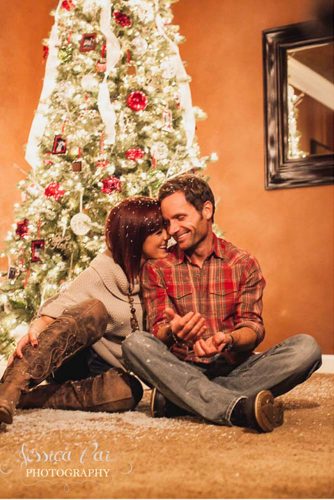 If you aren't a fan of video games, you could have a game night where you stay in and play cards or your favorite board game. Everyone loves a good game of Scrabble. Just don't get too competitive if you want the evening to end on a romantic note!
14. Go Dancing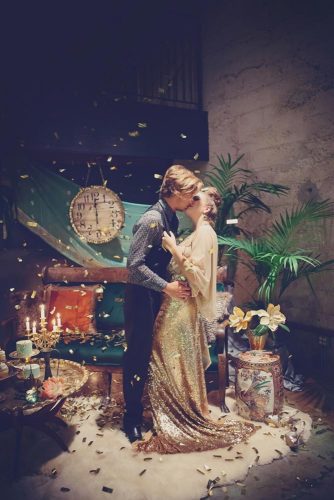 What's more romantic than dancing together? Whether you go ballroom dancing, to a nightclub or dance under the stars, dancing is always the way to a woman's heart.
15. Go to the Theater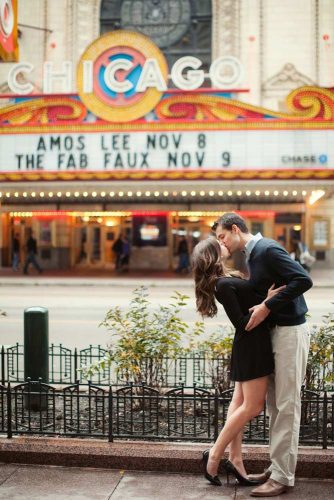 If dinner theater isn't your thing, go to a comedy show or concert.
16. Do a Winter Photo Shoot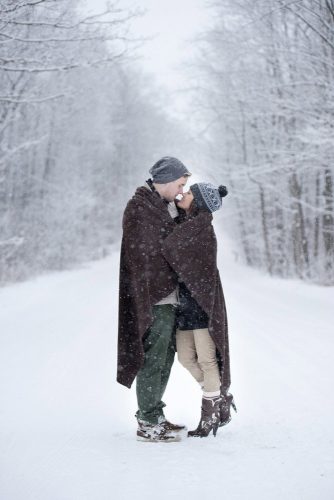 It is one of the most romantic winter date ideas. Dress up in your favorite winter clothes and do a winter shoot in the snow or holiday lights as the backdrop.
17. Go to a Hockey Game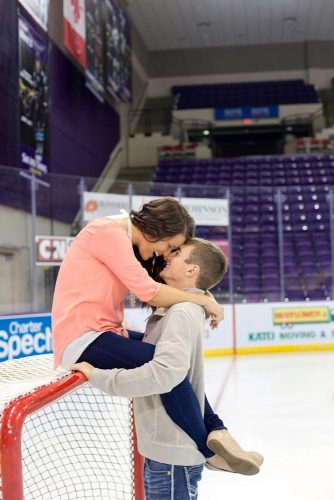 Hockey is the perfect winter sport. Enjoy a game together with some junk food and a few drinks.
18. Attend a Holiday Party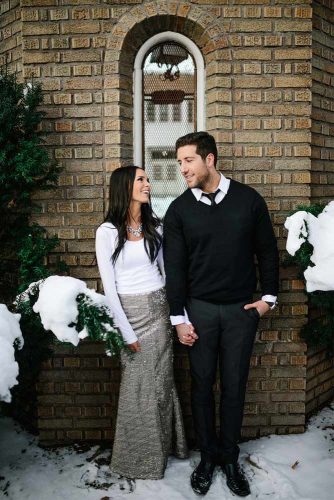 There are dozens of holiday themed parties during the winter season. Dress your best and enjoy a celebration together as a couple.
19. Have a Coffee Shop Date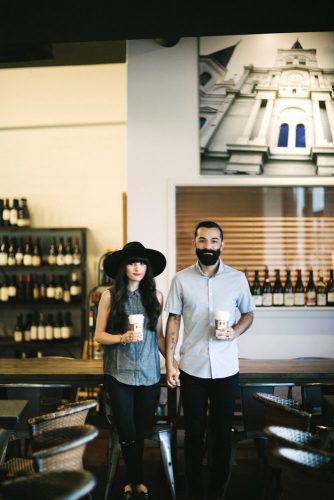 Go to your favorite coffee shop and sit and relax with a cup of coffee and just enjoy each other's company.
20. Go For a Walk in the Snow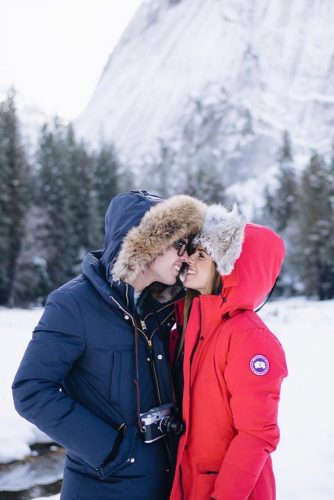 Bundle up and hold hands as you walk leisurely in the snow together.
21. Cook a Romantic Dinner at Home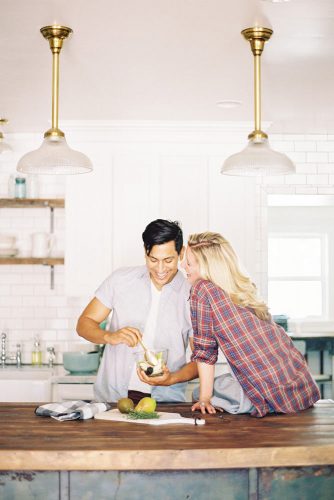 Prepare a romantic dinner together and sit in front of the fireplace.
22. Visit a Museum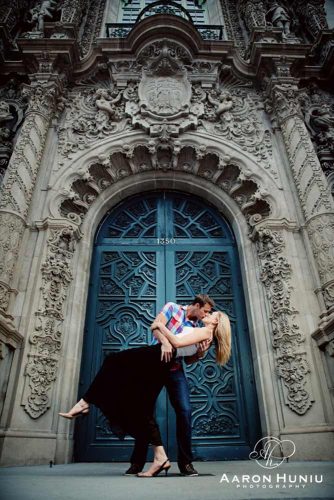 While you can't go the beach during the winter, you can still enjoy museums, art galleries, aquariums and the like. Play tourist for a day and check out the local history.
23. Decorate for the Holidays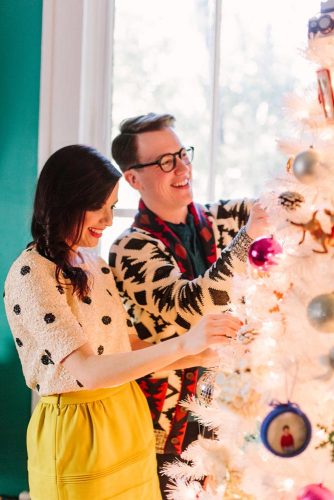 Put on some holiday tunes and decorate your home together.
24. Have a Winter Picnic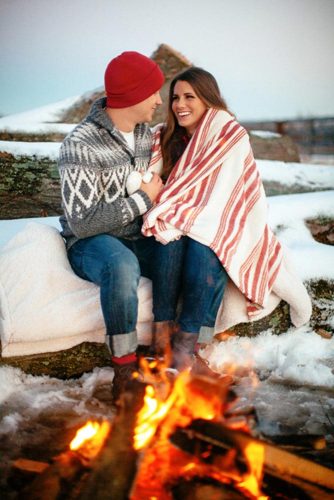 Whether you have it indoors in front of the fireplace or outside in nature, a winter picnic is always romantic.
25. Go to Trivia Night at a Bar… or Sing Karaoke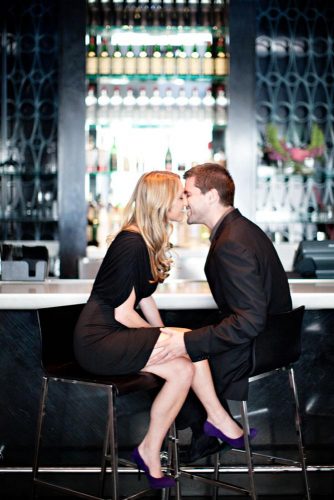 Karaoke and/or trivia night at your local bar is always one of the best winter date ideas!
26. Have the Palms Read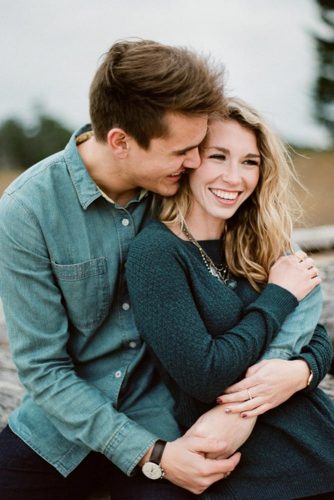 Does your spouse believe in the supernatural? And what about you? Even if neither of you treats this practice seriously, having your palms read can be really fun. However, it is advisable to ask no questions about your relationship.
27. Have a Ghost Tour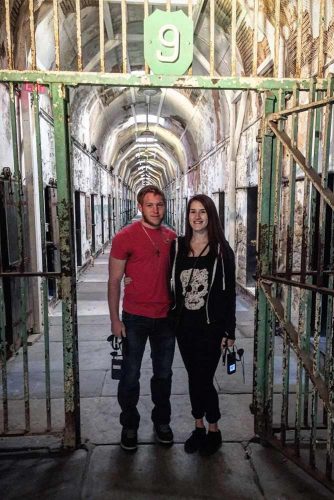 Are you scared of ghosts? Well, your boyfriend will be beside you, so there is nothing to be afraid of. It is a wonderful opportunity to experience strong emotions together. Besides, where else would your boyfriend show you that he is the real defender?
28. Go to a Poetry Reading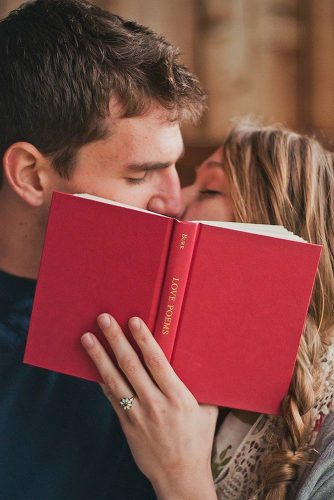 Nothing is more romantic than poetry, especially when the lights are turned down low. Besides enjoying this romantic experience, you will definitely learn something new. This date is ideal for people who are fond of literature.
29. Go to a Stand-Up Comedy Show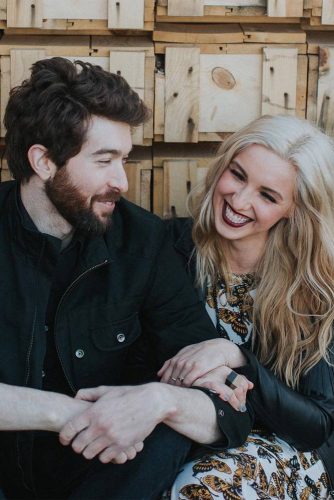 The more you laugh together, the stronger your relationship becomes. Add something positive to your life and get those endorphins released. However, do not sit in the front unless you wish to become victims of a comedian.
30. Attend a Wine Tasting Event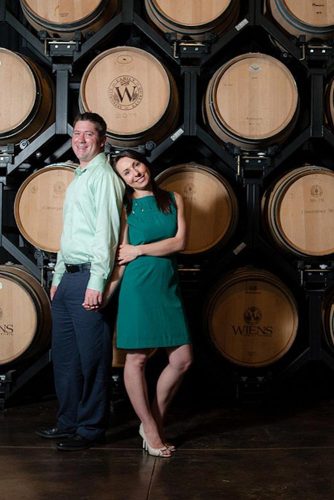 Wine is so warming, which is exactly what you need when the weather is cold. You can learn so many interesting facts about bouquets, vintages, and grapes, and of course, about your boyfriend. We all become more open after a glass of good wine.



Source: Glaminati.com