From Rose to Lavender, the right kind of candles can set the mood for relaxation, inspire focus, and make your home feel cozy. Soy wax candles have become a staple in many homes. If you have not yet tried burning natural soy candles, you could be missing out on a host of benefits for your health, nose, and wallet.
Whether you are looking for an eco-friendly bridesmaid gift or just want your home to smell fresh and clean, natural soy candles should be on top of your list for your home improvement project. Switching to these candles can guarantee a rejuvenating downtime.
Paraffin wax, a common type of candle wax, is a byproduct of petroleum. When paraffin candles burn, they emit harmful chemicals such as benzene. Soy candle is 100% wax and made from a renewable source; soybeans. It is friendly to the environment, delivers a cleaner and longer burn, and drips less. They are a safe and healthy choice for those with pets or people who have allergies.
Why Choose Soy Wax Candles?
How do you decide which candle to buy for your home? Perhaps take the lid off and sniff! Or, if you are a more precise buyer, you will spend a few seconds checking the label to see what kind of wax you will be burning. You will find that most candle companies have soy as an ingredient. However, the problem is that the candles are not made from 100% soy wax.
The popularity of soy wax as an eco-friendly alternative to paraffin wax is not just a buzzword.
There are numerous benefits we are going to explore:
Renewable and Sustainable
Soybeans are a renewable source that can later be used for animal feed, making them an eco-friendly choice. Soybeans are an agricultural crop and, their cultivation contributes to local economies.
Bio-Degradable
Soy wax breaks down naturally over time without harming the environment. On the other hand, paraffin wax significantly contributes to environmental pollution when not disposed of properly.
Nontoxic and Cleaner Burning
Soy wax is made with no carcinogens or pollutants which means they are less likely to trigger allergies. They offer a clean burn so you don't have to worry about black soot staining your walls or curtains.
Low Melting Point
Soy candles burn slower and longer than paraffin wax. This means you get to enjoy your favorite scents and the warm ambiance of candlelight for a longer time.
Easy Cleanup
You already know how messy candle wax can be when spills happen. With soy wax candles, cleaning up is a breeze. You just need warm soapy water to clean the spills.
Bio-Degradable Packaging Options
Most companies manufacturing soy wax candles offer eco-friendly packaging. The containers are recyclable further reducing their carbon footprint.
8 Best Soy Candles for Your Home
Here are 4 of the best soy-based candles to keep your home smelling fresh and clean. Bring on the good vibes with these natural candles.
1. Best Overall Multipurpose Soy Wax Candle
Deyyby Natural Soy Wax Tealight Candles 100 Pack ($22)
These organic and eco-friendly candles are made of natural soy wax and release pure fresh air into your space. Each candle can burn for up to 4 hours and does not produce soot. DEYYBY is an industry leader of luxury candles and these tea light candles are one of the brand's most classic packages.
What's more? The candles' multifunctional design makes it easier to fit in cups, holders, and containers. That means you can place the candle in your living room, kitchen, or office and enjoy the enhanced mood.
If you are looking for an eco-friendly candle and don't want strong smells, this is your choice. The candles are non-scented thus a perfect choice if you don't want to go overboard with fragrant candles.
2. Great Value Soy Candle
Yfytre Soy Candle
If you want something warm and comforting but are low on budget then YFYTRE soy candles are what you need. These eco-friendly candles are made from premium soy wax and a blend of essential oils. The cotton wick minimizes soot and offers a clean burn.
The glass jar and a golden lid add a touch of elegance to your space. With recyclable packaging, the container can be used for other purposes after use.
Enjoy a mix of six invigorating scents; fresh rose, teakwood, cedar, garnet berry, fig, sweet grapefruit, and mimurhyl and add a clean fresh scent to your home.
3. Best-Selling Soy Candle ($17)
Hhi All-Natural Cedarwood Scented Soy Candle Cedarwood And Eucalyptus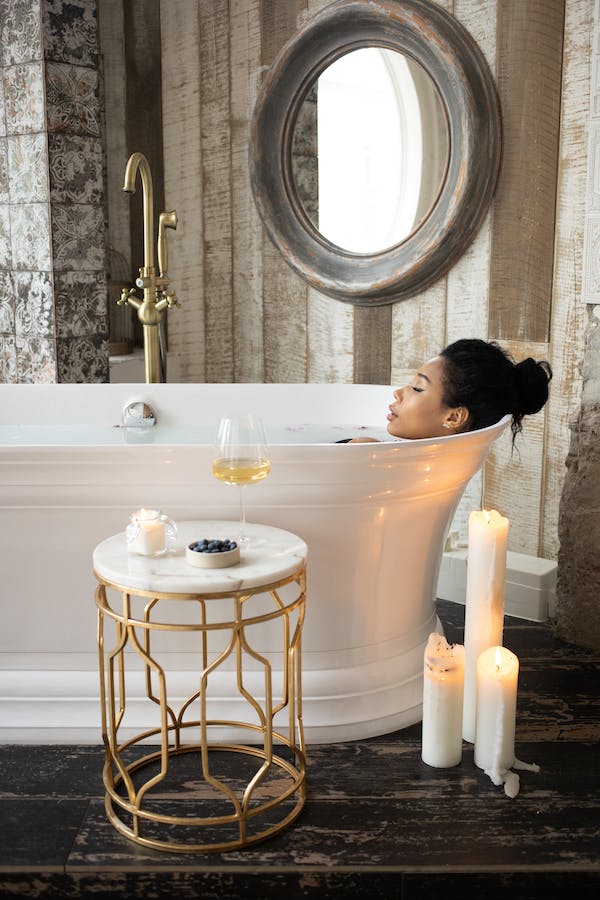 These scented candles are a product of the brand's premium Soy Wax blend which encourages clean air quality. The essential oils utilized (Cedarwood and Eucalyptus) create a fair quantity of scent and are not overwhelming.
Ideal for home date nights, house parties, bathing, relaxing, or working. The candles have a warm and inviting fragrance from the beginning to the end, letting you enjoy whatever activity you are engaged in.
What's more, the All Natural Cedarwood Soy candle comes in a gift box. You just need to add a colored ribbon of your choice to make the perfect candle gift.
4. Best Candle For Small Rooms
Lulu Soy Candles ($19.95)
This candle is made using an eco-friendly soy wax formula and it is available in 27 different fragrances. Hand-poured in the USA, it is vegan, paraben-free, and cruelty-free. With a slow-burning cotton wick, it fills the entire room with its scent in a matter of minutes, so this is what you might need if you have a small space.
For coffee lovers, you will love the delicious Espresso Bean scent that creates a cozy and inviting atmosphere in your bedroom or any other small space. It brings out a delightful aroma without overwhelming the senses.
Lulu soy candles are packaged in a chic black jar which doubles up as a giftable box if you want to give it as a present for a friend.
5. Best Soy Candle For Aromatherapy
Mrs Meyers' Soy Candle Made With Soy Wax And Essential Oils ($20)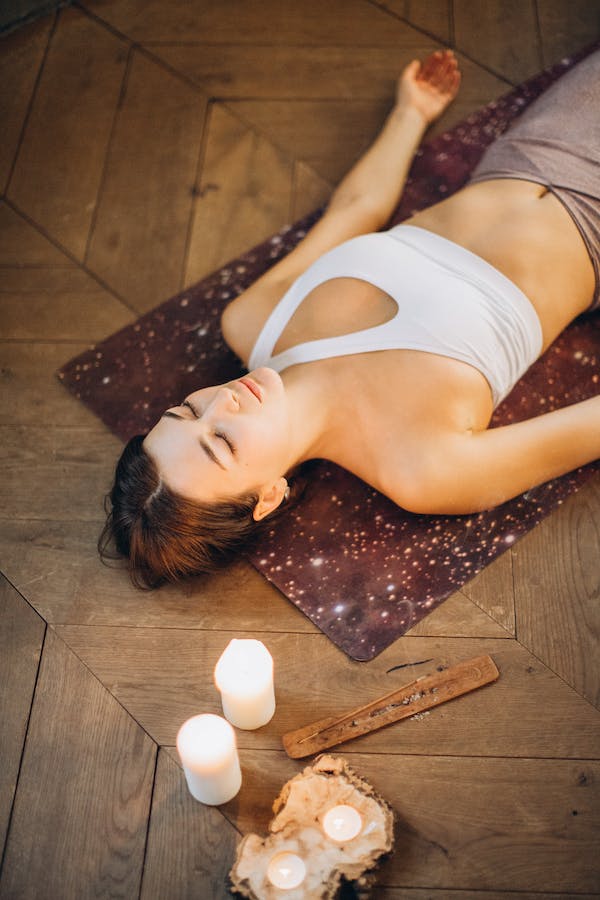 These candles are made with plant-derived ingredients with a touch of lavender scent that offers a crisp clean floral scent. A lead-free cotton wick burns for 35 hours and leaves no waxy residue or soot behind.
All the brand's products are made with cruelty-free formulas and steer clear of chemicals such as paraben, paraffin, or artificial dyes.
Mrs. Meyers' Soy candles come in a cute and heavy recyclable glass jar that can be reused for other home purposes. Once washed out, you can store small trinkets and jewelry in the glass container.
Best of all, this candle can be used for aromatherapy. Just light it up in our room and enjoy the uplifting and soothing aroma for a stress-relieving experience. Great for indoor use as you relax or clean your home.
6. Best Soy Candle For Holiday
Loranzen Candle Co. Soy Candle
Create an earthly aroma on your holiday home with the Lorenzen soy candle. With a combination of fresh pine and crisp eucalyptus with cedar leaf essential oil, your holiday space will smell great.
The cotton wick ensures a long burn time of approximately 60 to 70 hours to chase away the blues of cold winter nights and works like magic to lighten up a Christmas party.
It is packaged in a clear jar with a gold-colored lid. You can place it on tables or nightstands, as it weighs 12 ounces.
7. Best Luxurious/Decorative Soy Candle
Benovelence L.A Soy Candle
These luxurious black matte soy candles will transform your home into a peaceful sanctuary. They are made from 100% soy wax and infused with strong essential oils to create a lovely aroma in your space.
Benevolence candles contain three cotton wicks that offer a long-time and non-toxic burn of up to 45 hours. So, you can enjoy a lasting ambiance without having to relight the candle constantly.
The elegant black jar design makes it a perfect display in any part of your room, and you can also act as a thoughtful gift for any occasion.
This product's main strong points are pure ingredients, soothing fragrance, and long burn time.
8. Best Pet-Friendly Soy Candle
Nika's Home Blueberry Muffin 100% Soy Pet Odor Candle ($14)
This blueberry muffin soy candle is a top choice on Amazon for pet owners. The scented candles are made of 100% vegan soy wax and are non-toxic and eco-friendly. You don't have to worry about harmful chemicals lurking in your environment.
Nika's Home Blueberry Muffin white candles have a single wick that offers slow and long burning that lasts between 50 to 60 hours. They burn evenly to the edges reducing wasted wax.
Another fantastic feature of these hand-poured candles is the amazing muffin scent with a perfect blend of premium essential oils. The inviting savory scent of blueberry muffins will make your guests think they just walked into a bakery!
Buyer's Guide: Top 6 Factors To Consider Before Buying Soy Candles
Your primary concern when shopping for a soy candle is its fragrance. However, other factors such as size, burn time, quantity, potency, and packaging also come into play.
Size
The size of a candle you need is a matter of purely personal preference. Soy candles are measured in ounces ranging from half an ounce to 25 ounces. The candle will last for a few days to months, depending on how often you burn your candle. Do you need a small votive or prefer a large candle that will fill the room with a perfect ambiance? The choice is all yours. If you are trying out a new scent, it's better to stick to a smaller size until you are sure that you like it.
Formulation
To reap the benefits of natural wax, make sure it is made with pure soy wax. A "soy blend" on the label might just mean that it will not have all the benefits a 100% soy wax will have. Pure soy wax will be colored yellow or tan. If you spot any other color other than these two, then it's not pure soy. Additives or artificial colors result in other hues that would lower its quality.
Wick
The size and material of the wick have a significant effect on its burn time and how much fragrance it releases. It's important to choose the correct size of the wick to ensure an even burn. A wick that is too small will result in poor wax pooling and a very large one will result in quick burning and leave a large pool of wax.
Soy candles have three main types of wicks; cotton, paper, or hemp. Cotton wicks are the most popular as they provide a clean, consistent burn.
Paper wicks are ideal for soy candles with added fragrance oils as they readily absorb and distribute the fragrance evenly.
Hemp wicks provide a slow stead burn making them a great choice for large candles.
Whatever type of wick you choose, make sure to trim the wick before burning so it doesn't flare up.
Scent
Soy candles come in a variety of certain fragrance profiles. Your preference will likely fit into one of these categories: floral, citrus, fresh, sweet, musky, or spicy. Others will prefer a non-scented candle.
You will also want to consider the scent throw. Some soy candles will be best for small rooms because they have a limited scent throw.
Burn time
The burn time usually depends on the size of the candle. The type and number of wicks also determine the burn time. Some candles will burn for 10 hours while others for over 100 hours, but the average burn time of soy candles is usually 40 to 50 hours.
Container
The shape and color are most likely the things you will be looking for here. A clear container is perfect to be put on display on countertops, tables, and shelves. Some containers come with lids while others are designed to be uncovered.
Reusable containers are ideal if you want to use the jar for decorative or storage purposes later.