Every girl is looking for cute outfits for school this fall. Teens, pre-teens, and tweens alike want to look their best for the new school year. From cute dresses to cool jeans outfits to adorable skirts, our kids want to keep up with the fashion for back to school.
Pin your favorites and have fun shopping for cute outfits for school with your daughters! After all, isn't clothes shopping half the fun of back to school? Make a day of it: take your daughters out for a special brunch, spend the day shopping for stylish back-to-school clothes, and end the day at a coffee shop. If you have time, throw in a mother/daughter mani-pedi or get your hair done!


Classic Style for Your Fall School Outfits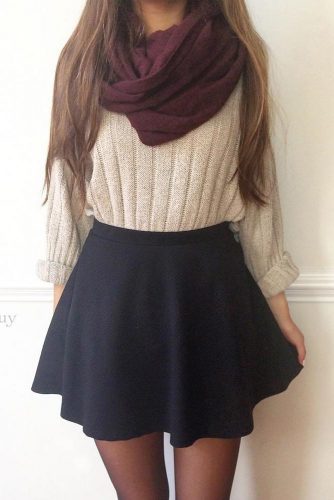 If your daughter is girly but not into dresses, this cute skirt and sweater combo is just too cute. The short skirt flares out slightly for a feminine feel while the classic cream-colored sweater is perfect for the cooler days of fall. Pair it with a fashionable scarf like the one pictured and you'll have a super trendy and cute outfit for back to school! Find some cute boots and hair accessories to complete this stylish fall look!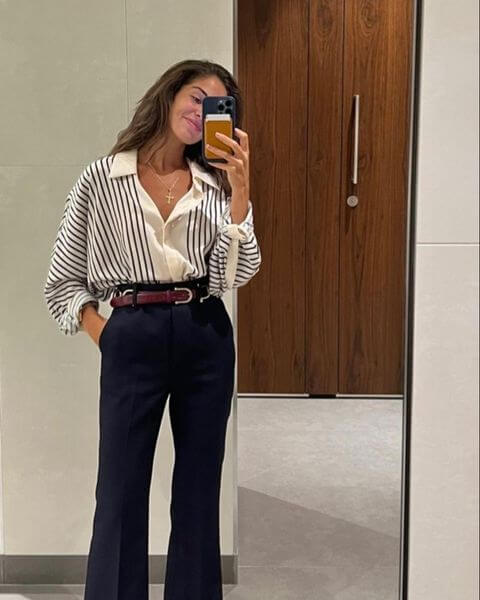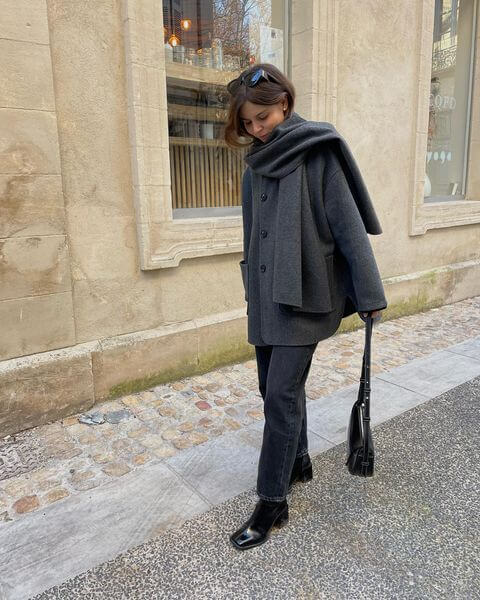 Casual Idea for Back-to-School Outfits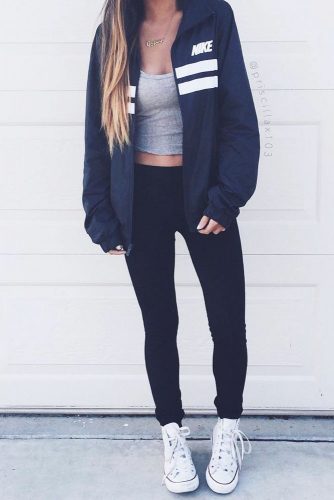 If your daughter prefers a more sporty style, this casual outfit is super cute, yet, not too girly. The gray crop tank top is covered with a stylish Nike jogging jacket and then paired with comfy yet stylish black leggings and sneakers. This look is casual yet trendy. And even better, it's definitely within your back-to-school clothing budget!


Basic School Girl Outfit Idea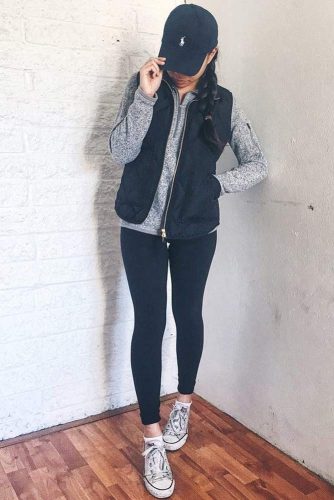 Another cute look for tomboys who don't like wearing skirts or dresses. The grey shirt paired with leggings is pretty boring on its own but add the jacket vest and cute baseball cap, and you have a trendy sporty look that will never go out of style! Baseball caps look especially cute with a ponytail or braided hairstyle!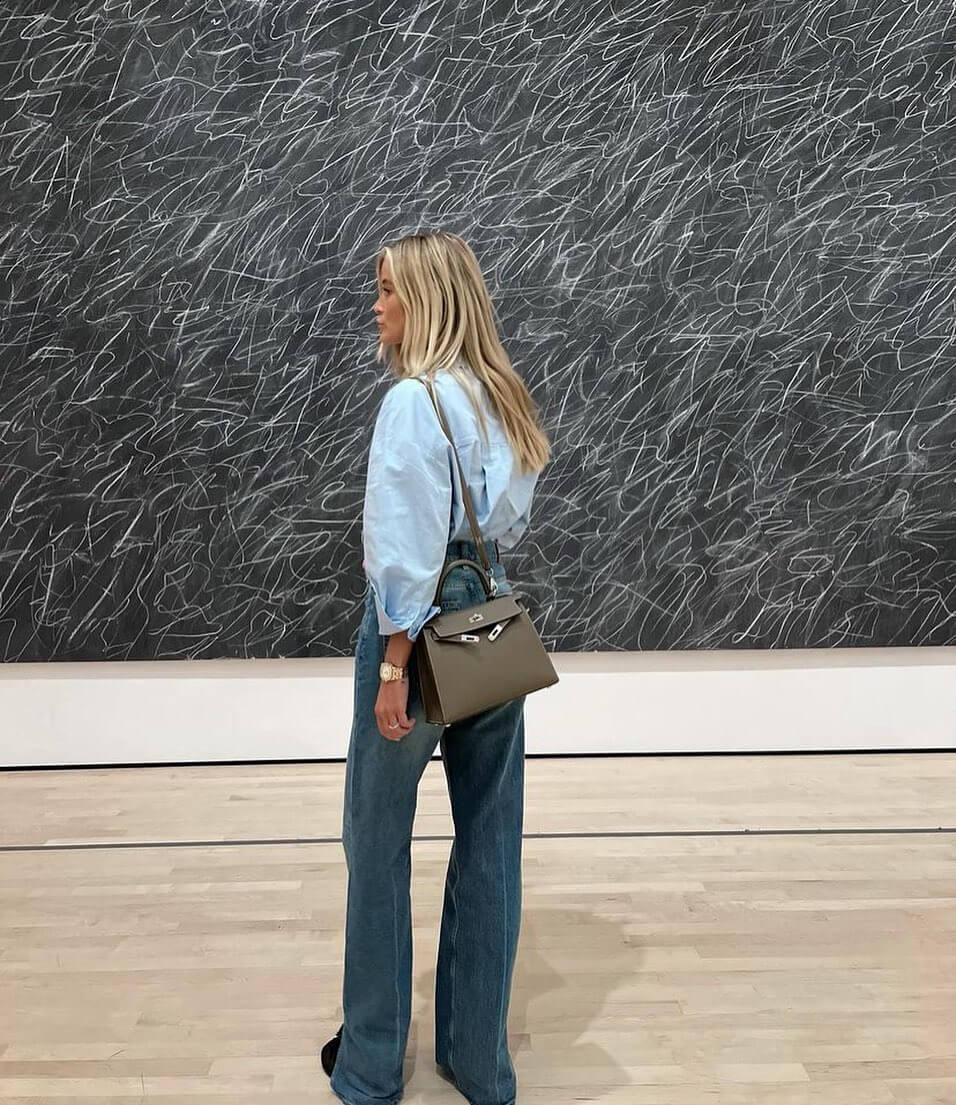 Girly School Look with a Skirt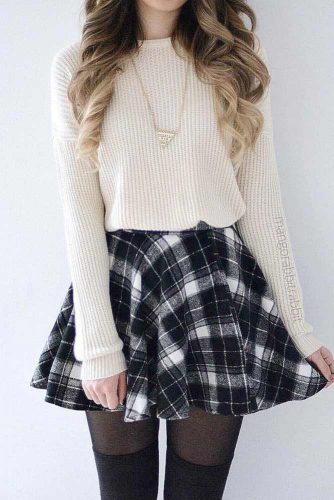 This look is cute and sophisticated for a more feminine look and feel. It's pretty, yet, still trendy with the short black and white plaid skirt paired with black stockings and black boots and topped with a white sweater for a look that's classy and timeless!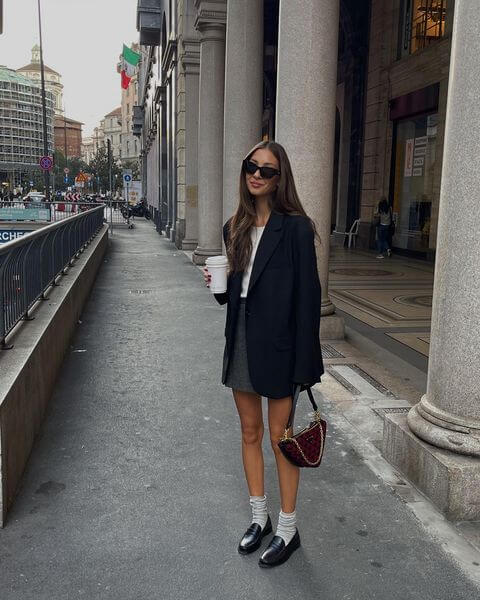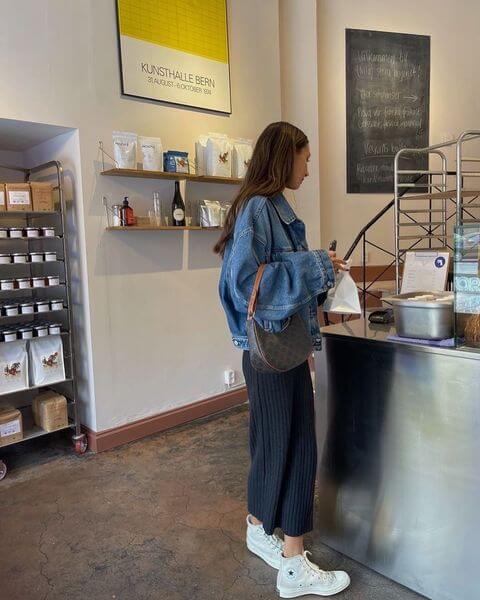 Edgy Look with a Crop Top and Skinny Jeans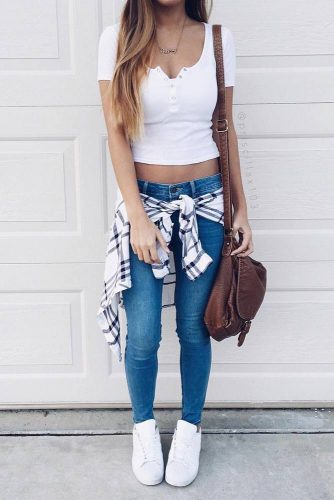 For those who prefer jeans, this look is super cute with the white crop top and flannel shirt tied casually around the waist. The jeans are slimming and comfy for a trendy and relaxed back-to-school look!


Comfy Idea to Upgrade Your Casual Outfits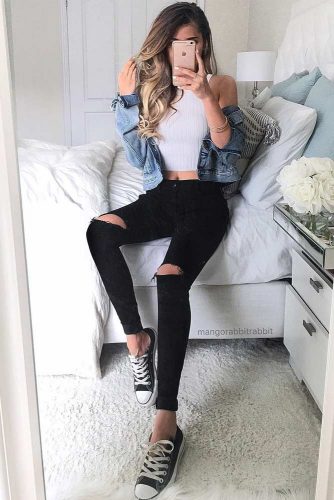 For those who really like to keep up with the latest trends, this look is ideal. The dark-torn skinny jeans are cuffed and paired with a white sleeveless crop top adorned with a denim jacket for a look that says you love fashion but don't take yourself too seriously!


Bomber with Ripped Jeans Outfit Idea for School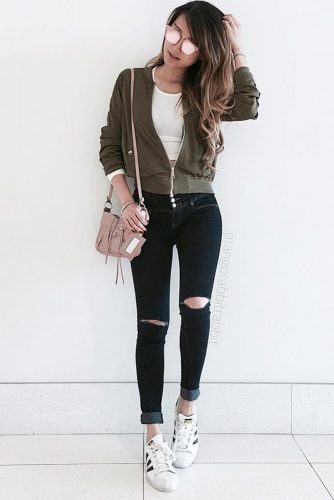 Bomber jackets are all the rage this season and this look is no exception! Pair a stylish bomber jacket with ripped skinny jeans and a crop top for a look that's fun and a bit flirty! Don't forget your shades!


School Outfits Idea with Casual Shoes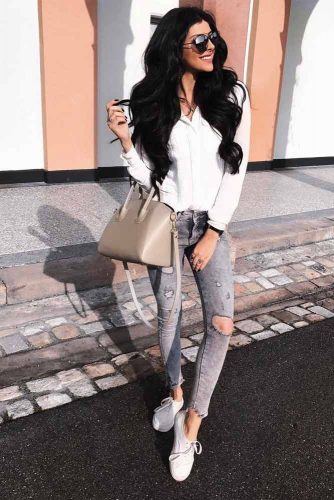 Shoes can make or break an outfit. These white tennis shoes are comfy but super stylish, as well! The long-sleeved white blouse gives the torn faded jeans a dressier look and feel but it's still fun and informal!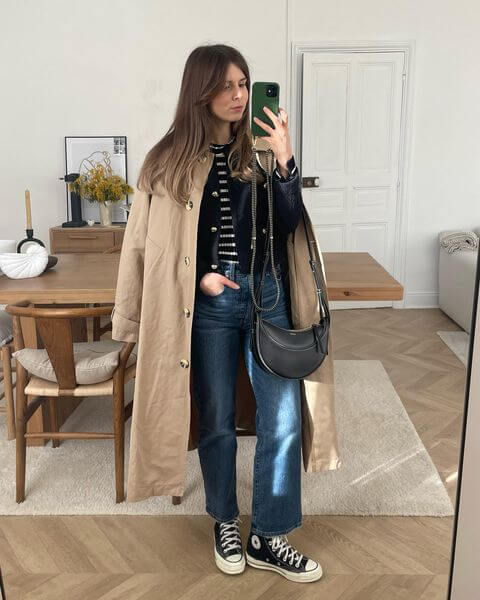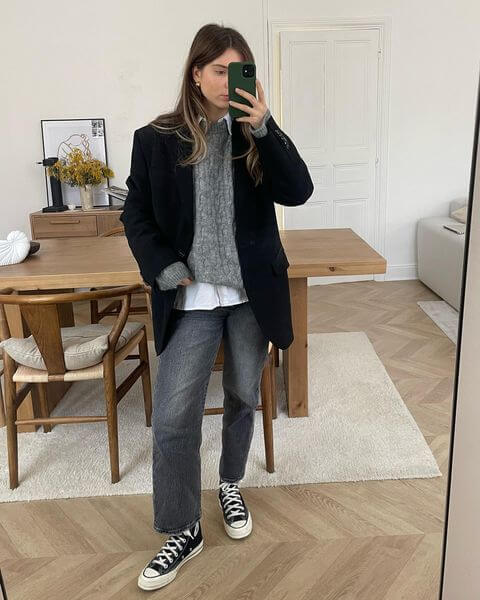 Casual Cute Outfits to Wear to School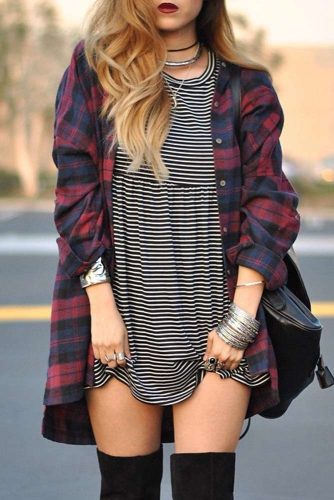 Short dresses like the one shown here are always in style. Pair it with some high boots, and you've got a look that is super cute and fun! And don't be afraid to mix and match your patterns this season! The striped dress looks quite a stylish top with the plaid button-down shirt that's perfect for fall. Make sure to wear lots of bling to really make this look stand out! And don't forget the importance of the right handbag to pull your look together!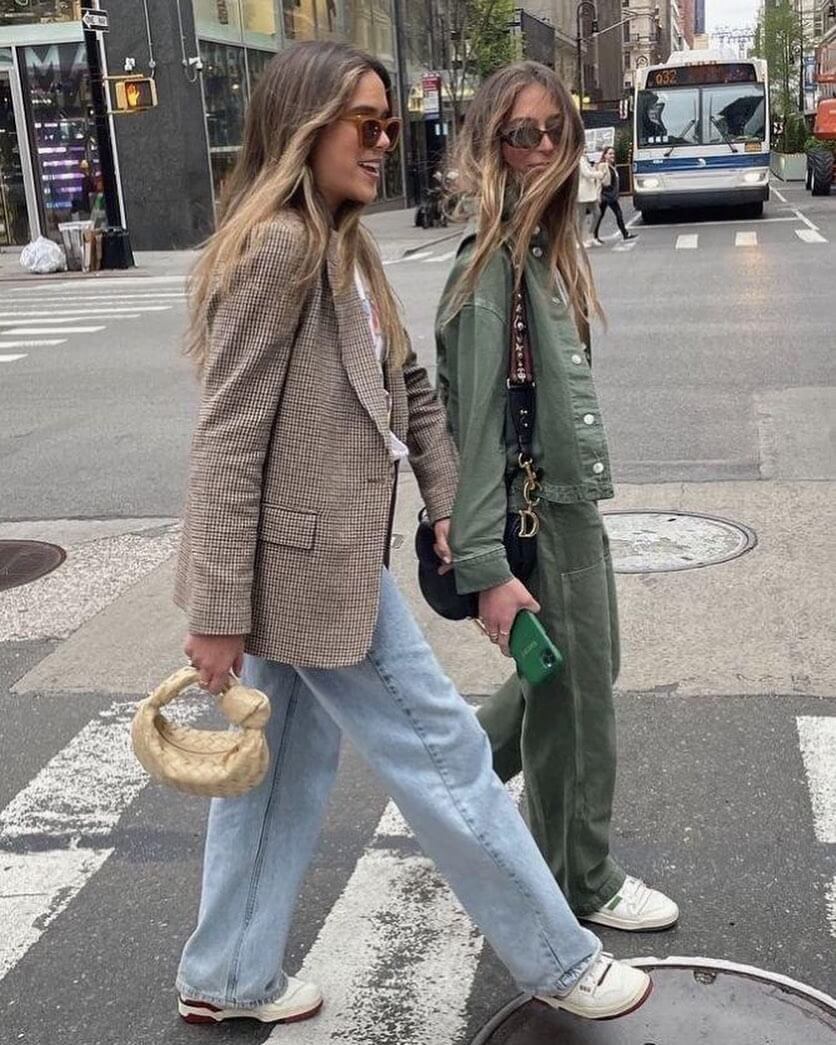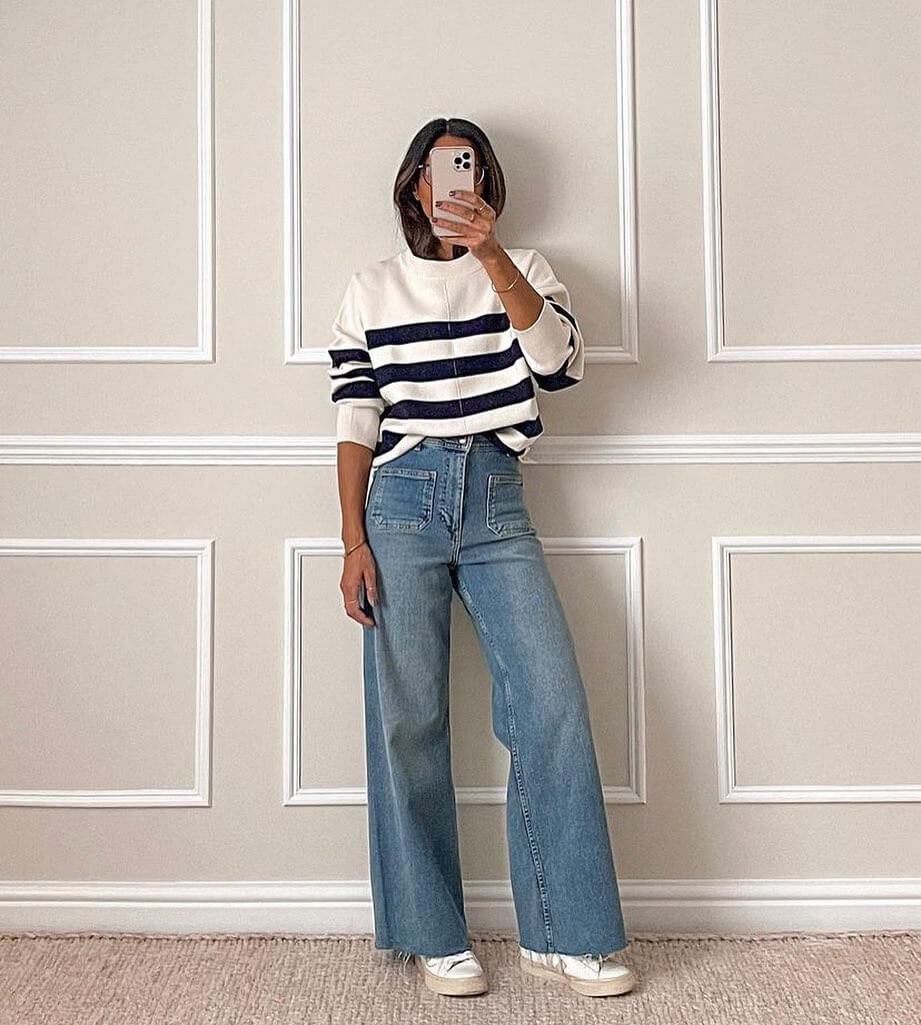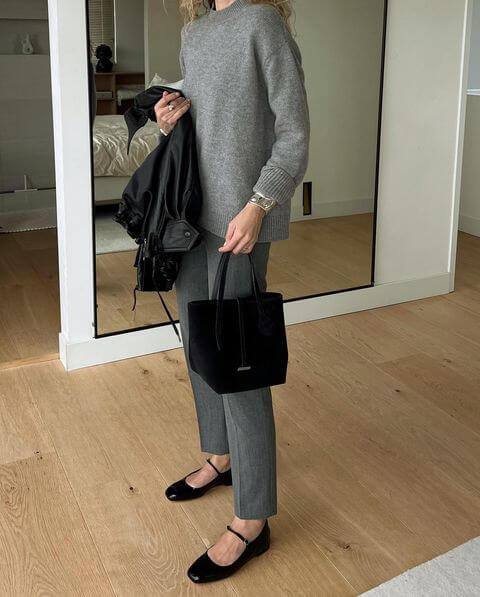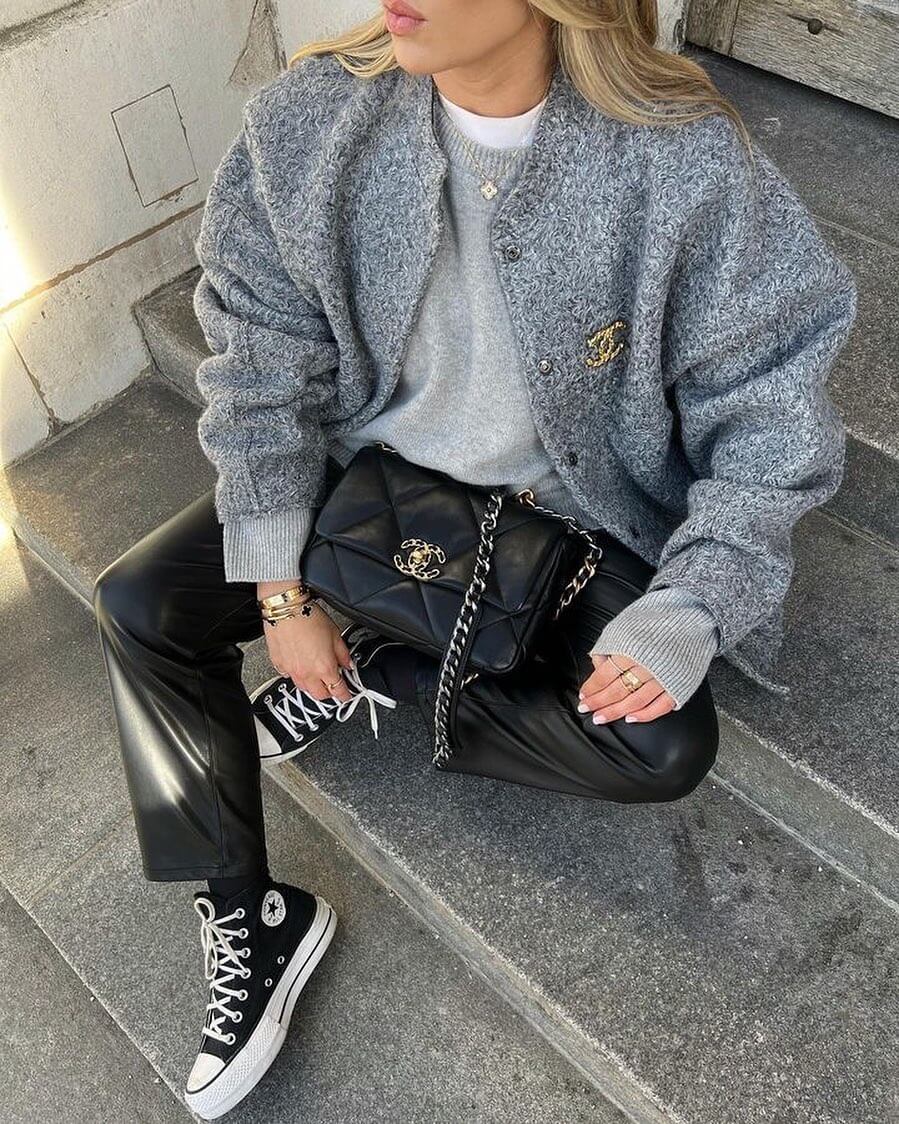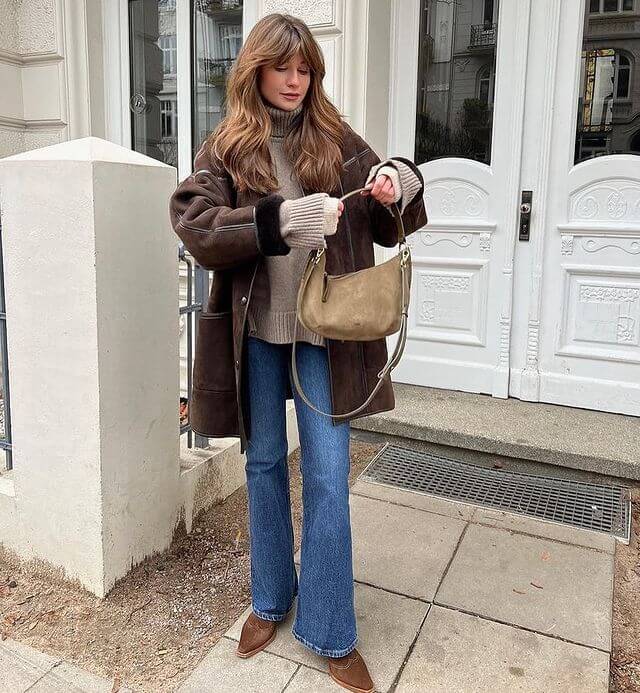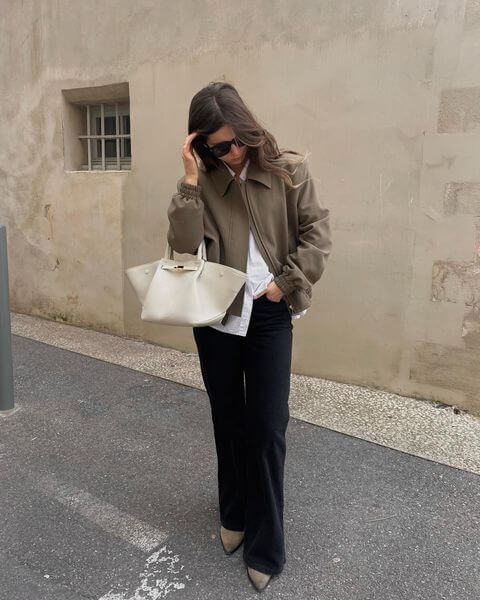 Easy Outfits for School Idea with a Plaid Shirt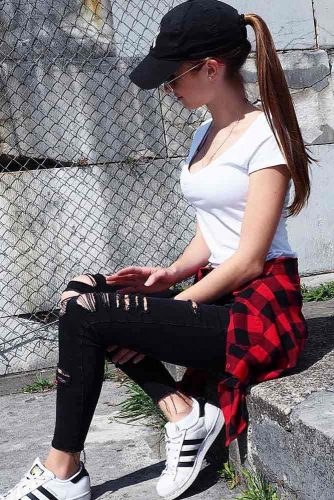 If you really love plaid, this look is perfect. The torn black skinny jeans are super stylish and the white t-shirt is just too cute. Top it off with a red and black plaid shirt that you can wear over your tee or tie casually around your waist for a cute and informal vibe. Don your favorite black cap and pull your hair back to complete this adorable look for back to school this fall!


Super Comfy Oversized Sweater Outfit Idea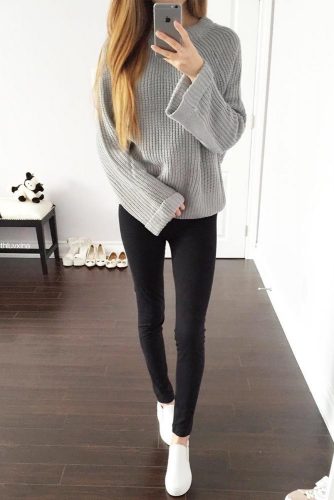 Oversized sweaters are the perfect look for fall and this gray sweater is no exception. Pair it with your favorite skinny jeans and a cute pair of loafers for a look that's casual and carefree!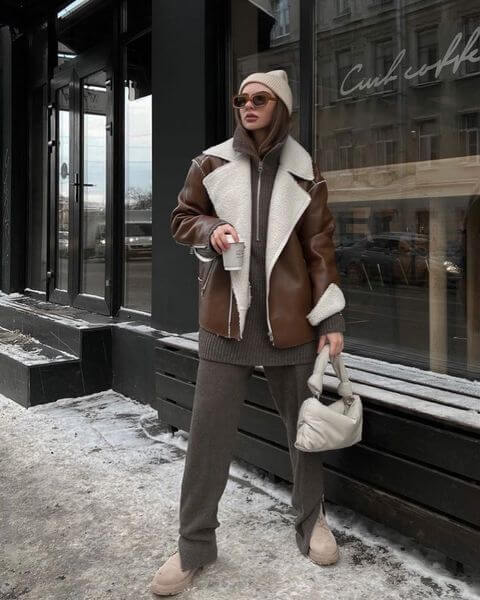 Jean Jacket Outfits Idea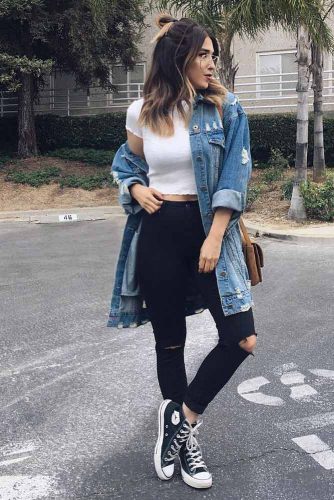 Jean jackets never seem to go out of style! This faded and torn denim jacket goes perfectly with this lacy mini skirt and skinny jeans with ripped knees. Wear your favorite crop top and tennis shoes to complete this fashionable flair!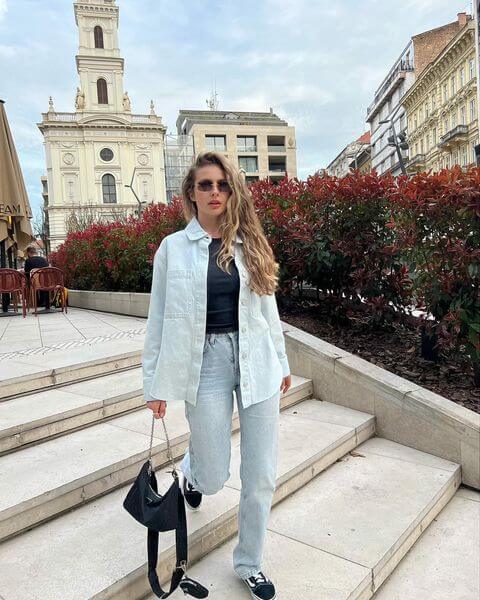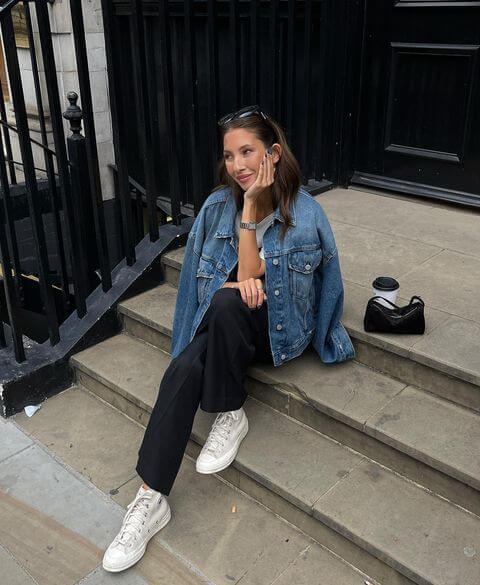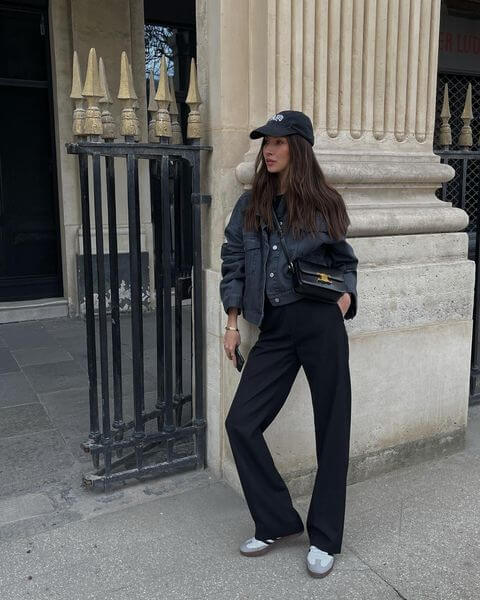 School Outfit Idea with Leggings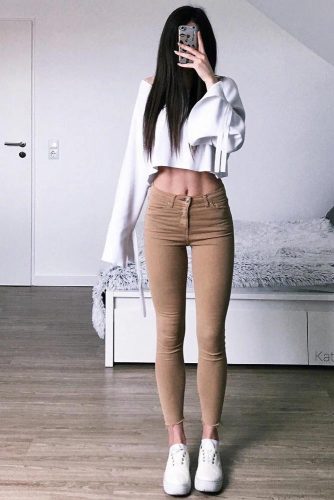 Love leggings but want to take it up a notch? These cute tan leggings are adorable when paired with white tennis shoes and this cute white crop sweater!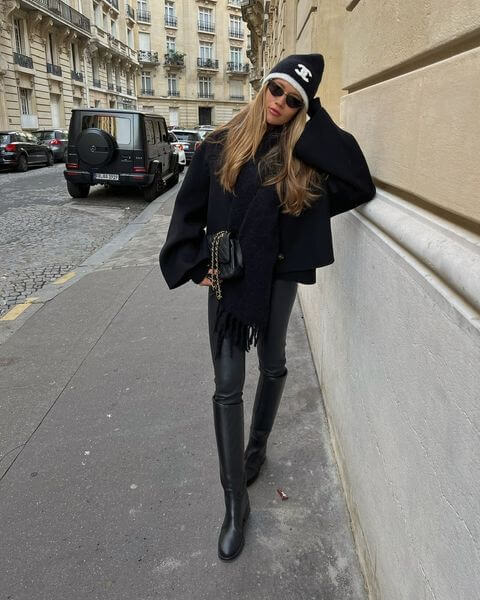 Everyday Simple Outfits for School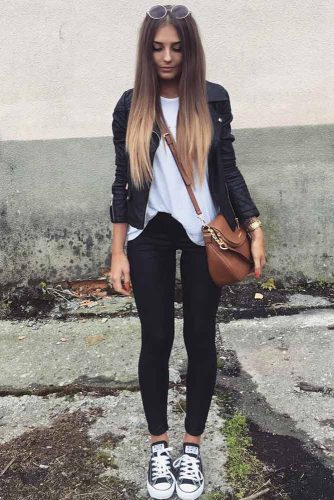 Another cute jean jacket look is this dark denim jacket paired with dark skinny jeans and a casual white t-shirt. Don't forget your favorite tennis shoes for style and comfort!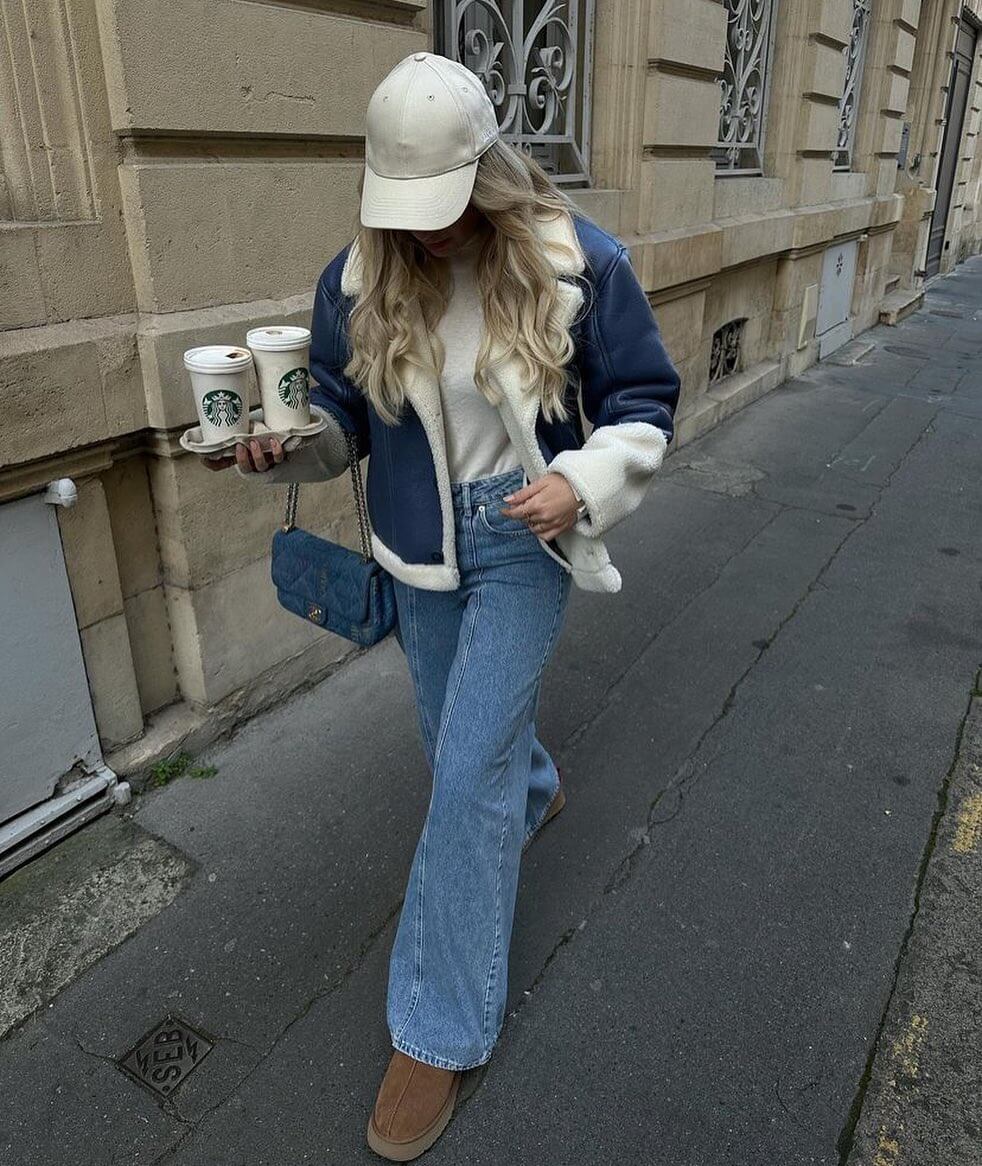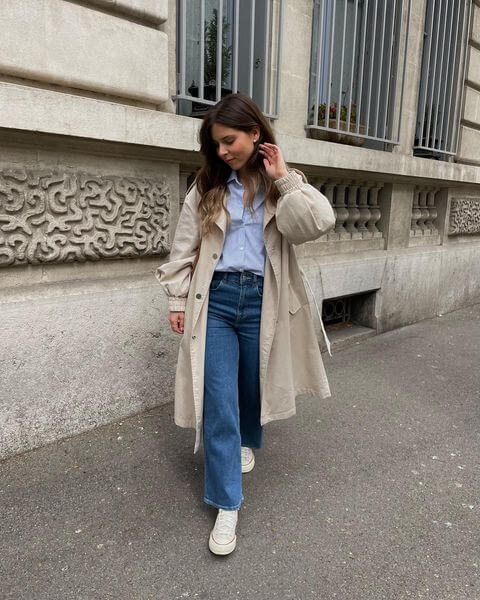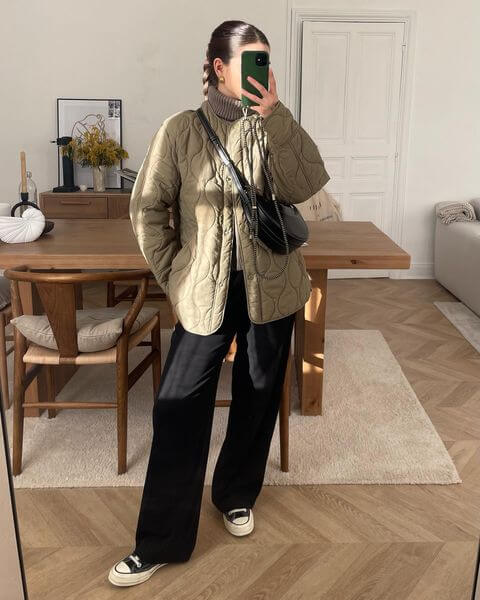 Perfect Combination for Your All-Black Outfits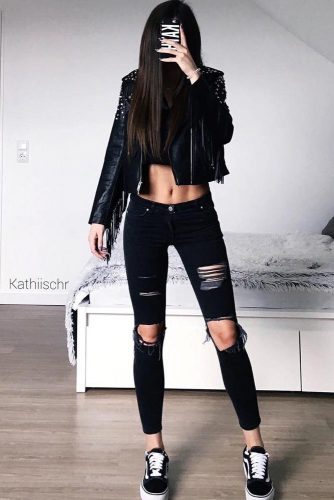 If black is your go-to color, then you'll love this look! Pair your favorite ripped skinny jeans with a black crop top and fringed leather jacket for a look that's hip and happening!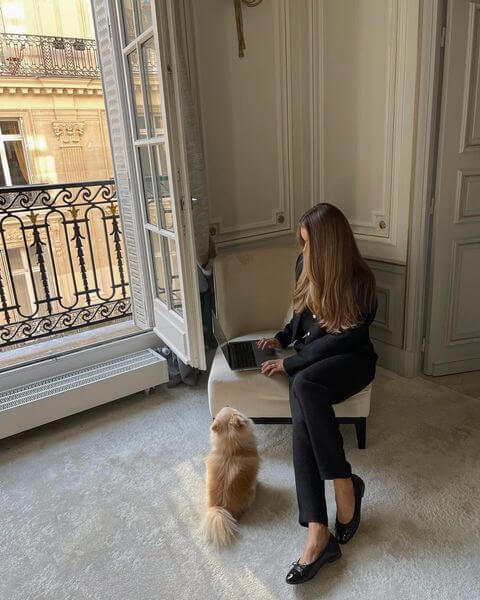 Comfy Outfits for School with Skirt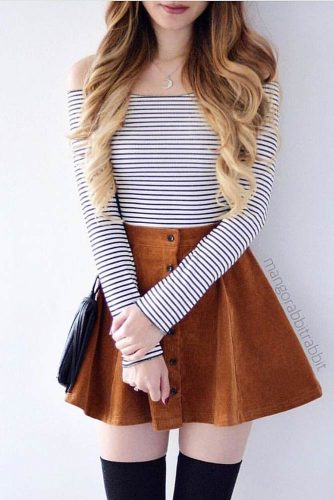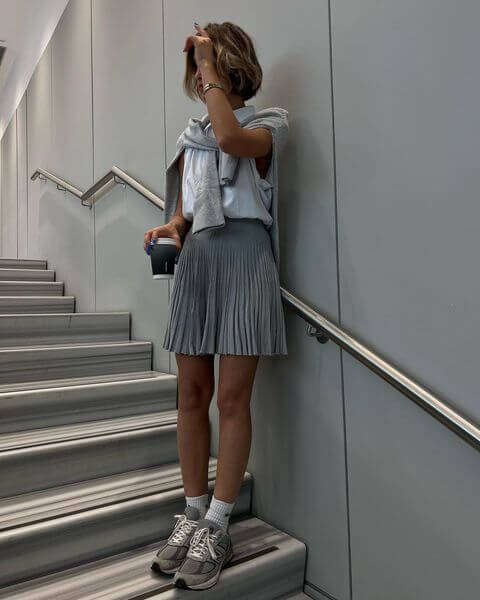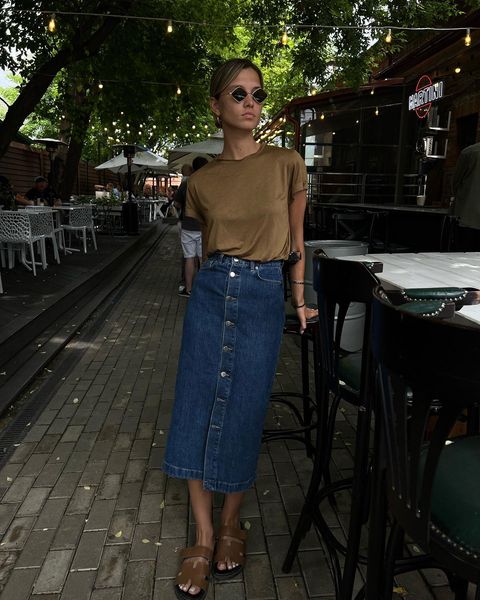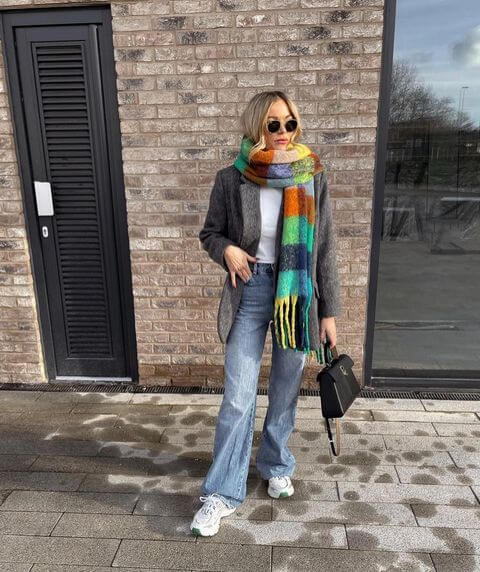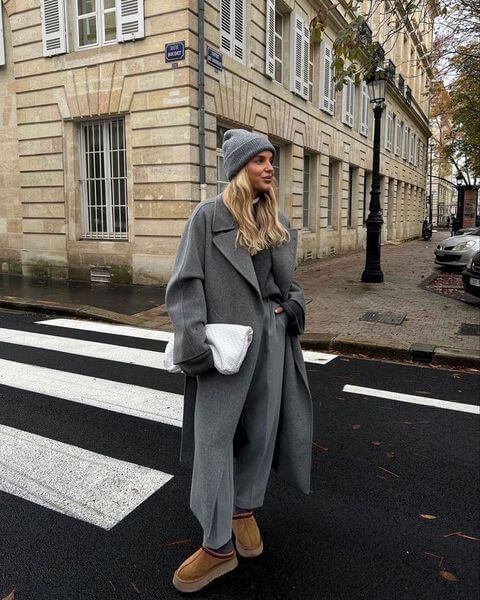 Casual Fall Outfit to Copy Right Now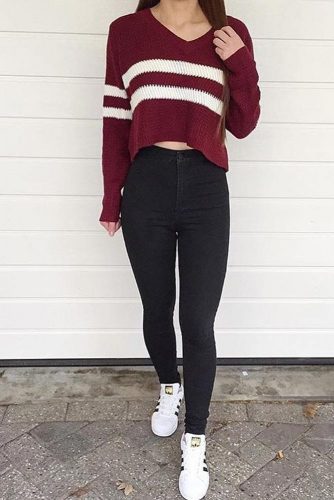 Stylish Fall Look for School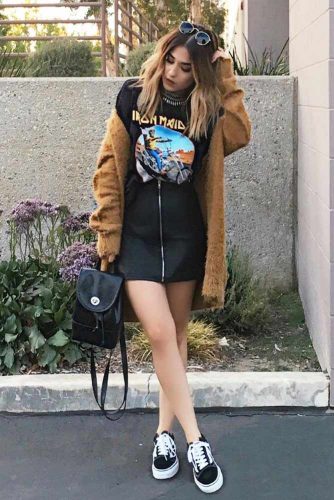 Don't you just love these cute outfits for high school? Mix and match these adorable looks, and we guarantee you'll be the trendsetter this fall!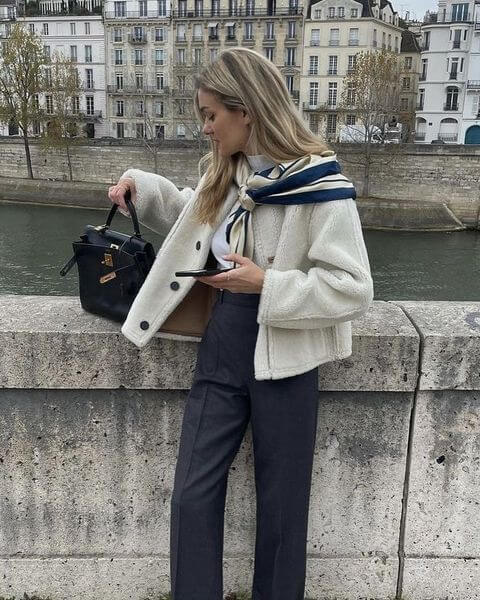 Cute Outfits for School: Video Ideas
Photos from Instagram.com