Fall nail designs are everywhere now that Fall will soon be upon us. From pumpkins to leaves to brilliant fall colors, the options for designs for nails for Autumn are endless! Fall is the time of year for hot apple cider, falling leaves and bonfires.
What better way to celebrate Fall that with some pretty fall nails designs? We have searched high and low to compile a gallery of some of our favorite Fall nail art designs just for you! From simple DIY patterns to more intricate designs, there is something for everyone!


Fall Leaves Nail Designs Ideas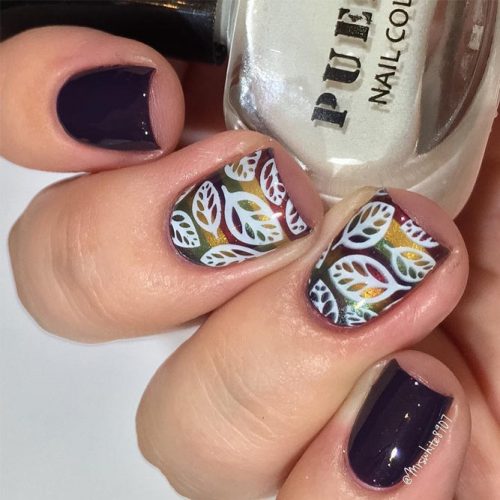 This pretty fall striped pattern captures all of the best fall nail colors. Paint your nails with stripes in glittery fall nail polish and then paint white leave silhouettes on top. To mix it up a bit, paint 2 or 3 of your fingers with black polish if you want a more subtle effect.


Stiletto Nails in Perfect Fall Colors for Nails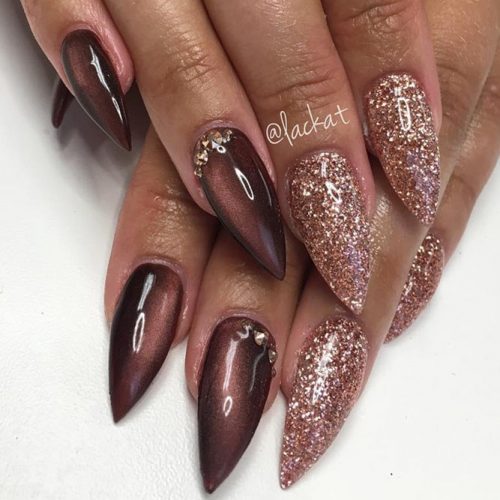 Stiletto nails are all the rage this season and this pretty fall design is no exception. The pretty mauve polish and sparkling pink on alternating fingers is elegant and chic for a more formal look and feel.


Pumpkin Fall Nail Art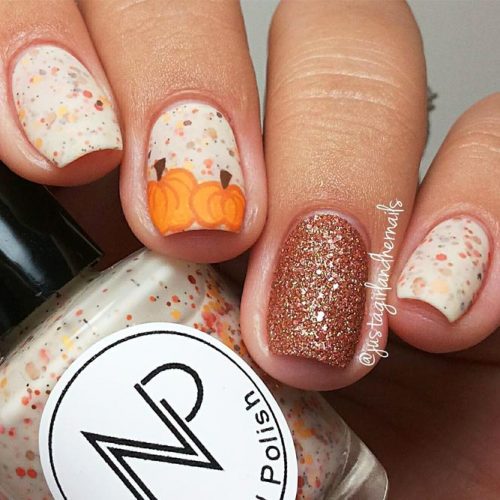 Pumpkins are one of the best things about Fall. This design is so girly and fun with its sparkly orange accent finger and speckled nail pattern. Paint some cheerful orange pumpkins on one nail to show your love for all things Fall.


Perfect Burgundy Nail Designs for Fall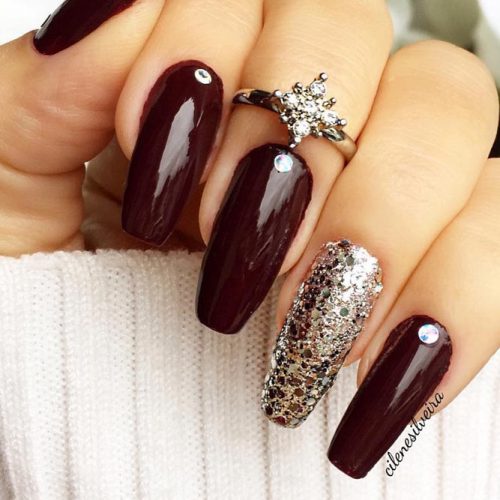 Burgundy is such a stunning Fall color. But if you pair it with gold glitter polish on your ring finger, you'll have a look that's sleek and sophisticated. This look is perfect for a fall wedding or formal occasion.


Plaid Pattern Idea for Fall Nails Designs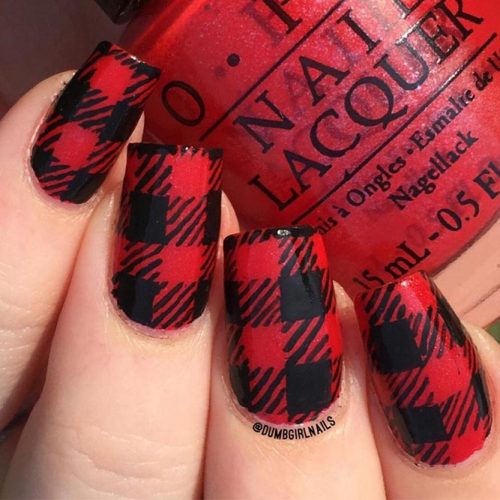 Plaid is always in style and this gorgeous red and black plaid design is no exception. Plaid nails are perfect for the holidays. This look has a bit of an edgy vibe for those who love the steampunk trend.


Fall Waterfall Beautiful Nails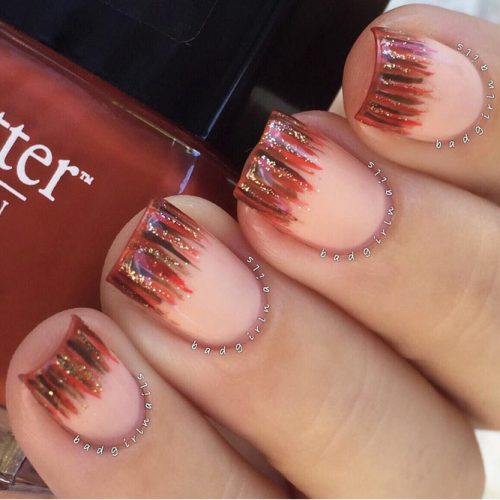 Fall colors are absolutely breathtaking. This look really captures the essence of Fall colors with its waterfall French manicure effect.


Leaves Simple Nail Art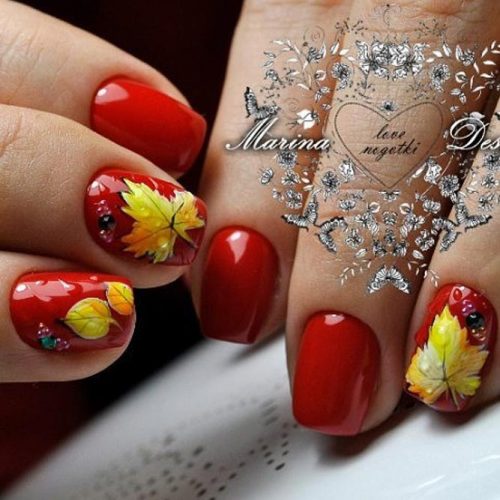 Falling leaves are synonymous will Fall. This look is so cute and works great with those who prefer shorter nail lengths. Paint your nails a brilliant candy apple red and then paint pretty orange, white and yellow leaves on a few fingers. Add some gemstones to look like butterflies or fireflies grazing atop the leaves.


Fall Stamping Cute Nail Art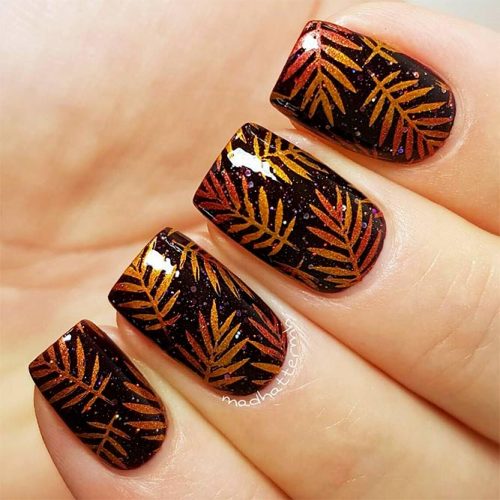 If you aren't a natural artist or don't have a steady hand, nail stamps are a great way to keep up with the latest nail trends. These pretty gold stamped leaves atop a shiny orange sparkle base are super pretty.


Leaves Fall Manicure Ideas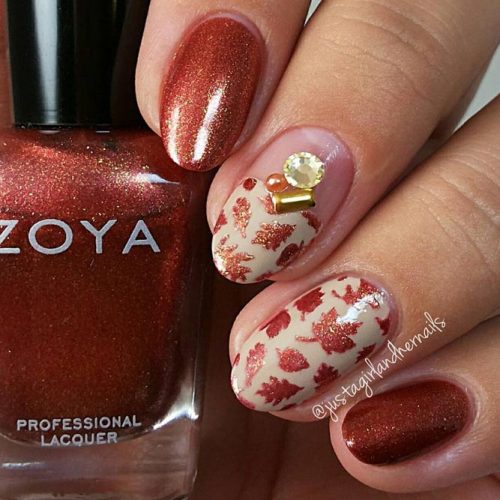 Here is another stamped design with tiny red shiny leaves. Paint a few fingers red and the others white and then use a stamper to add delicate red leaves. Add some gold gemstones to one finger to dress it up a bit and really make this look sparkle.


Pretty Fall Nail Designs for Short Nails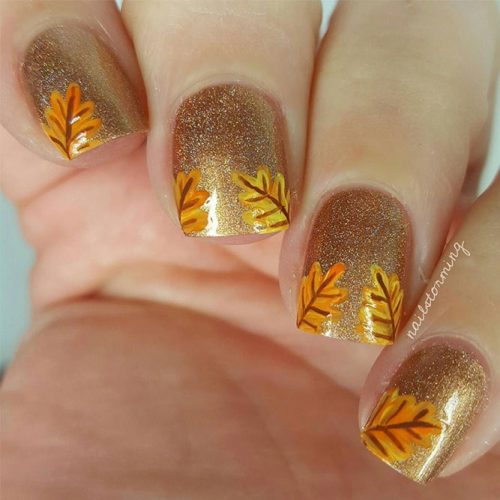 Here is another design for short nails that is super cute for Autumn. Paint your nails with gold glitter polish and then paint pretty leaves in orange and yellow on your finger tips.


Cute Nail Art for Fall with Leopard Accent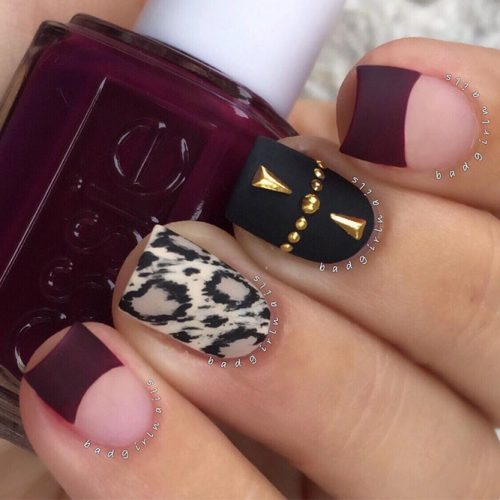 If you aren't afraid to shake things up a bit, try this design for a bold yet elegant look. Paint one finger in a black and white leopard print and then paint three nails with a French manicure with wine colored tips. Paint one finger black with gold gemstones to really make this classy look stand out.


Fall Ombre Nails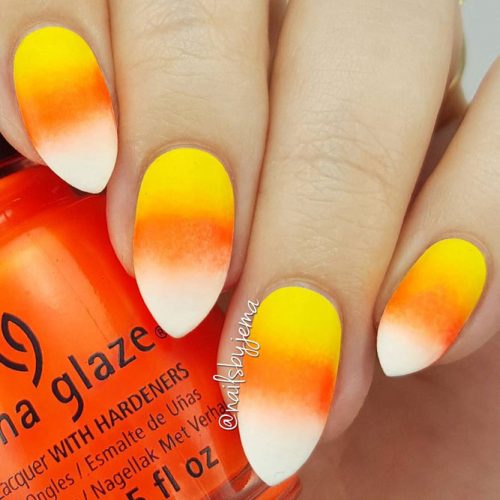 Ombre nails are very in this season and this candy corn ombre design is super trendy and just too cute for words! Your nails will look super sweet painted like everyone's favorite fall treat!


Autumn Leaves Mani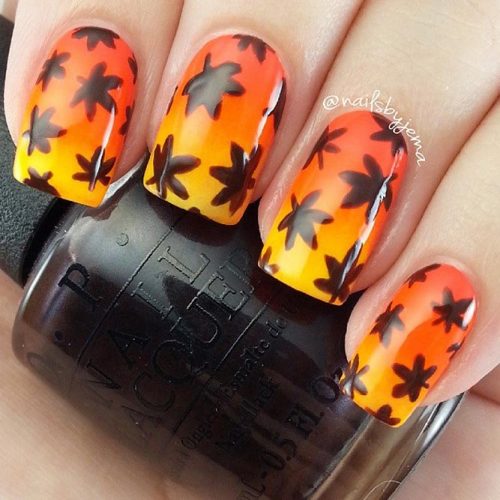 This pretty fall ombre fade is super bright and cheery. The tiny leaves painted on top will help you embrace the Fall spirit!


Cute Stripes Nail Art Design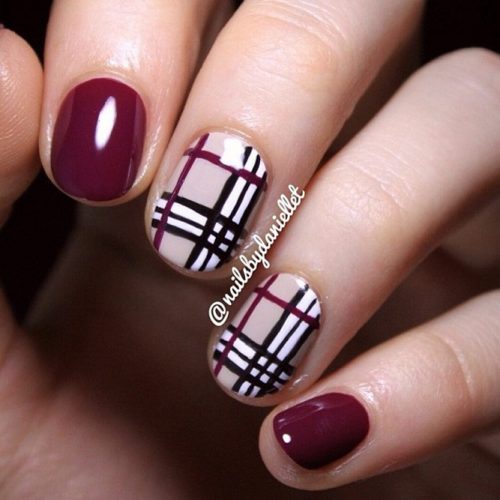 Striped nails are also trending this season. This pretty striped pattern is very stylish and chic with its matte grey, black, white and burgundy hues.


Geometric Modern Nails to Try this Fall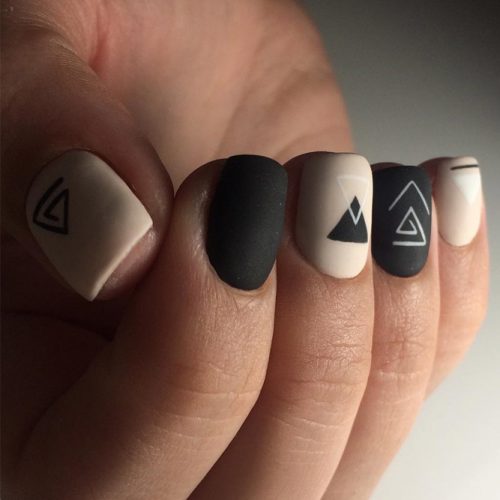 Geometric designs are so much fun and this combo tribal geometric design just screams fun! The matte black and white polish is very sophisticated and grown up and the geometric symbols will show off your intellectual side.


Simple Fall Nail Designs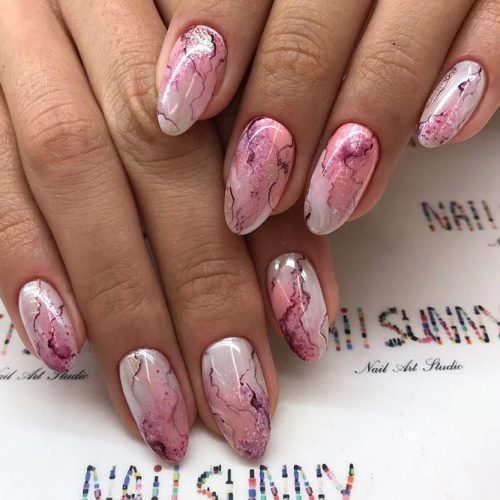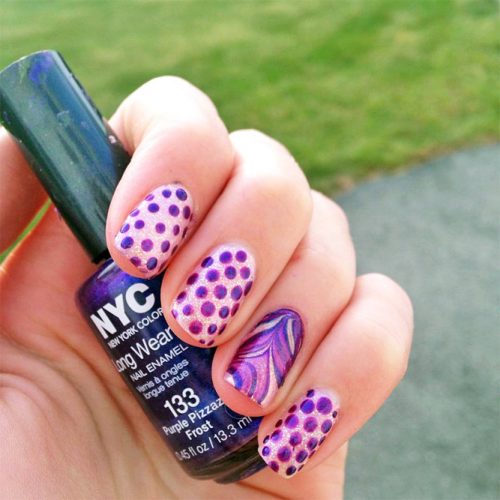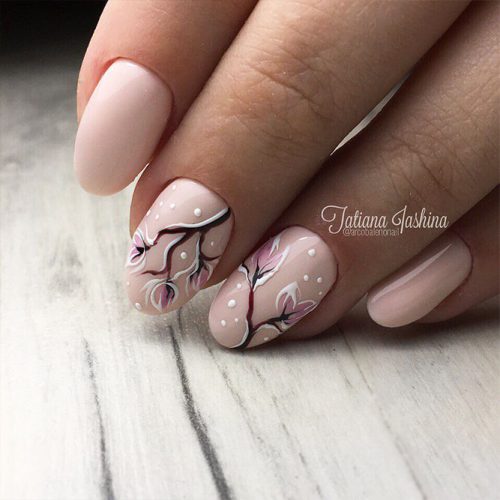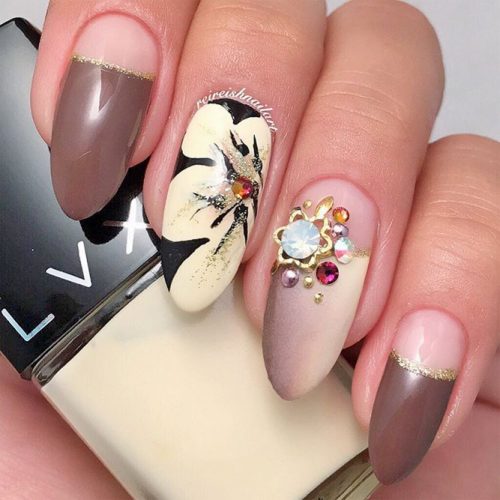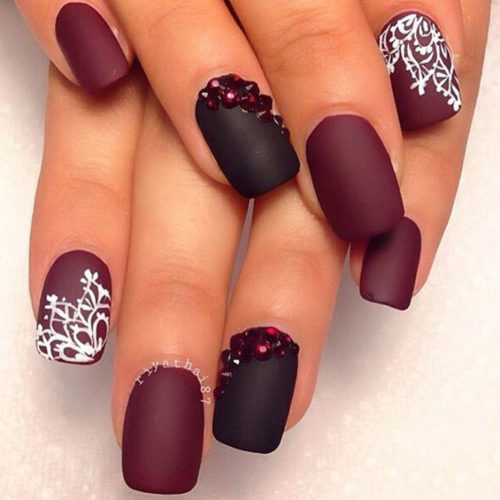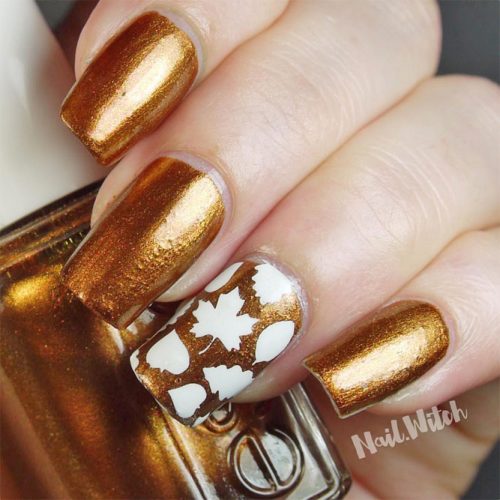 Before designing rainbow nails, it is significant to take care of the nails even though there is not always enough time to do it. Still, you should never rush the manicure. If you do so, you will probably get untidy cuticles, smudged nail polish, and uneven length. Thus, take all the time that you need.


Popular Fall Nail Designs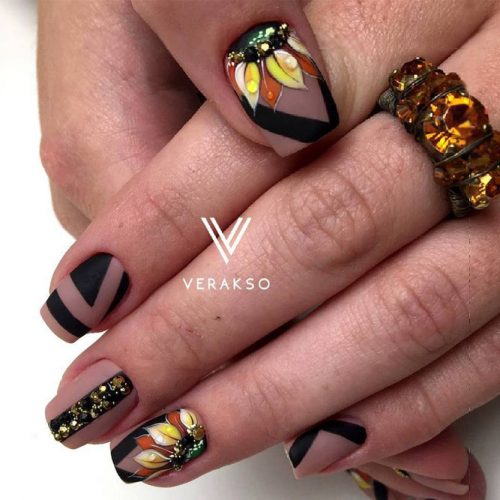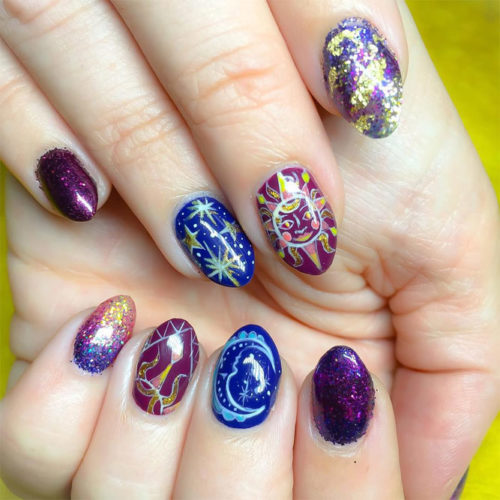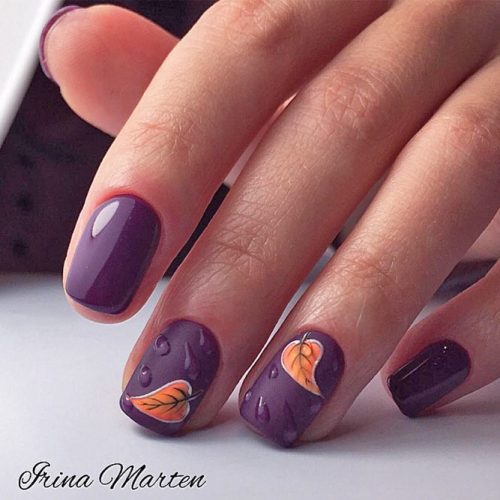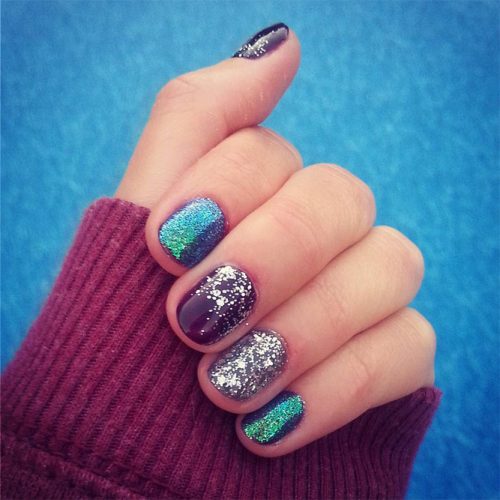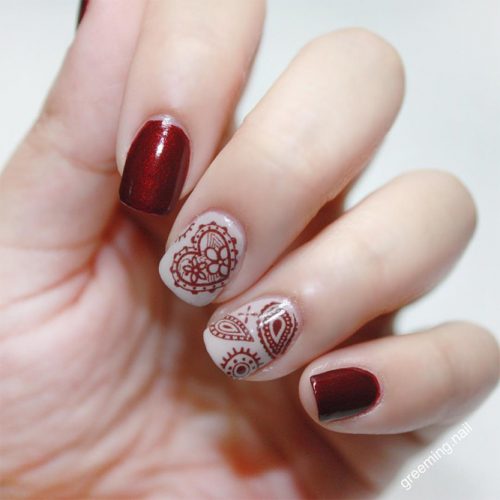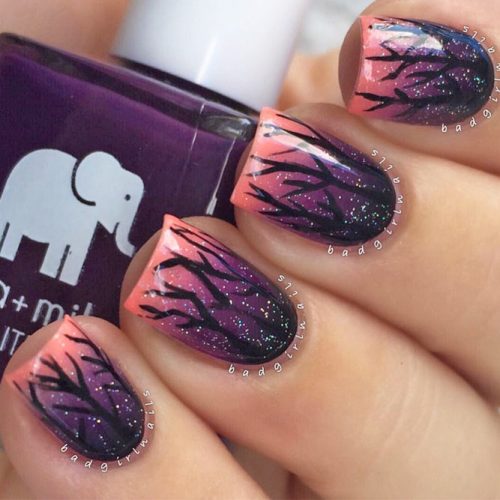 It is not advisable to cut the cuticles because they save the nails from any infection. Just make them soft. For example, use olive oil or special cream.


Beautiful Nail Color Ideas for Fall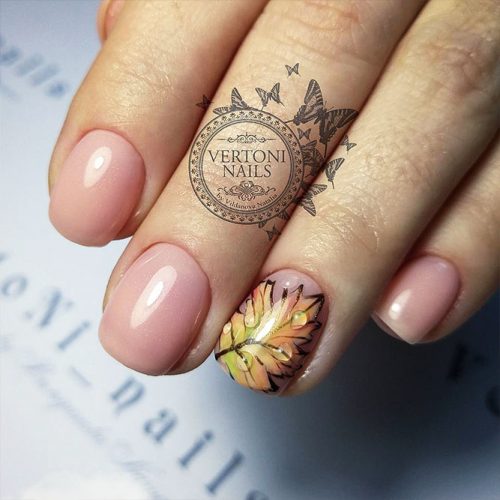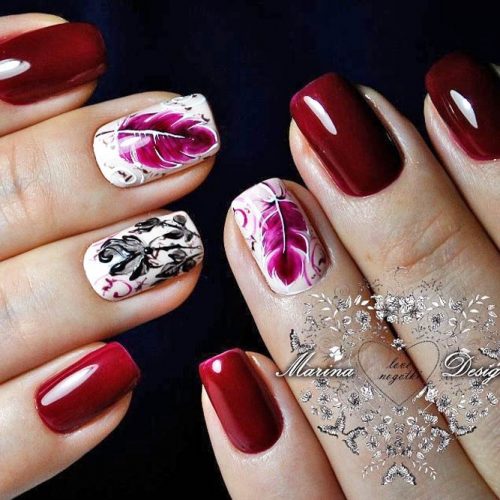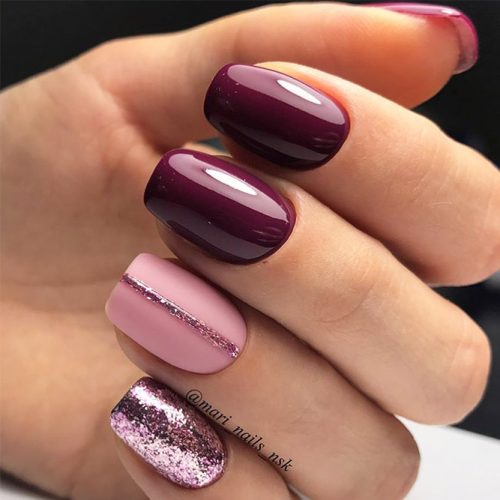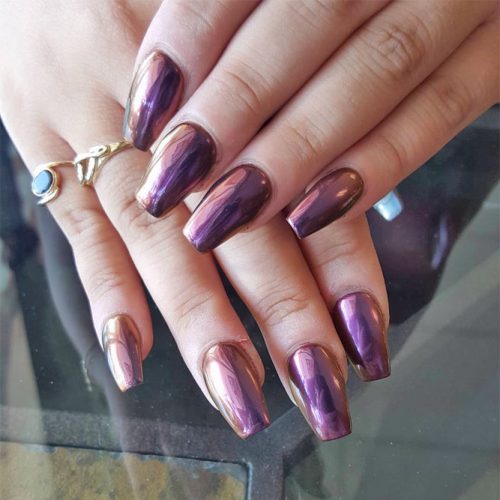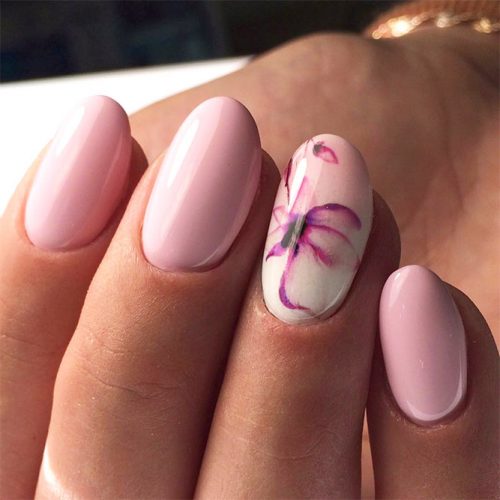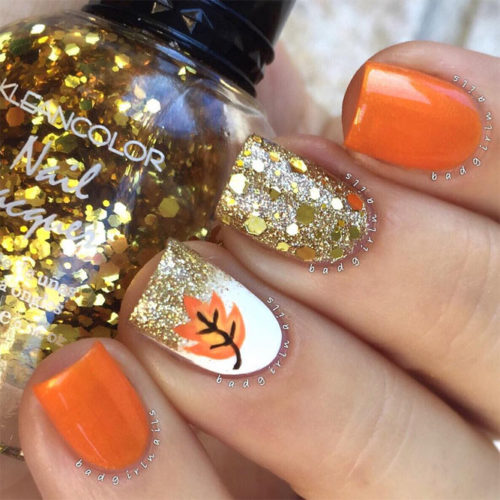 Before you start, place everything you will need for your manicure nearby. Otherwise, you will have to look for those things when your nails are wet, and your manicure can be ruined. And do not forget to remove extra oil from your nails before applying nail polish. You can use lacquer remover. In this case, the nail polish can better adhere to your nails.


Stunning Fall Nail Ideas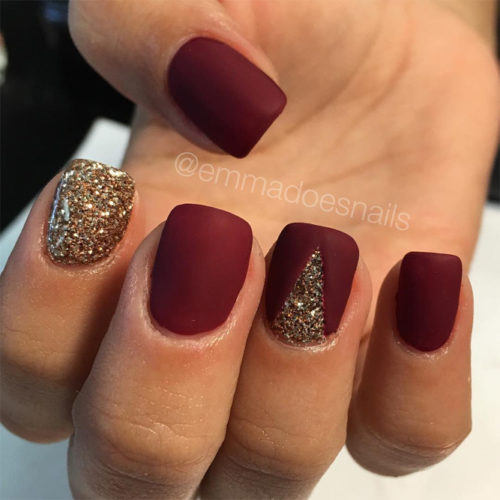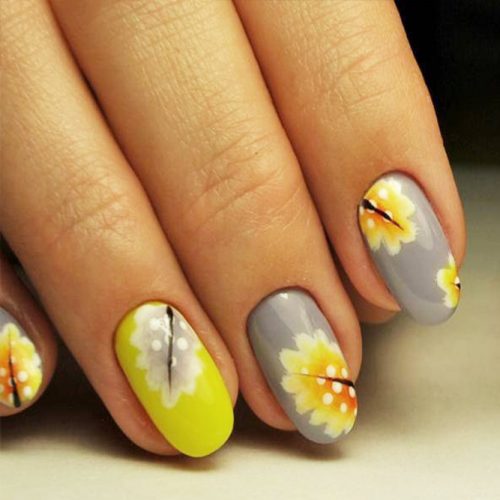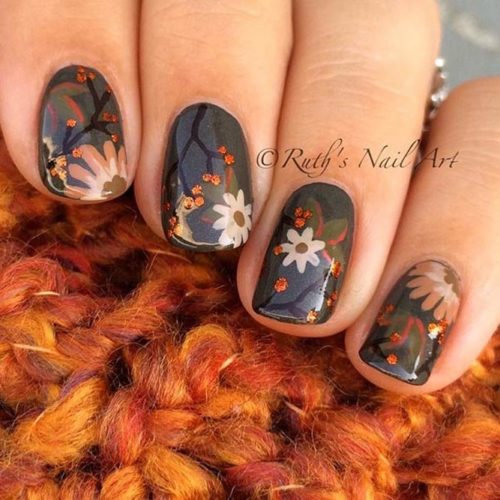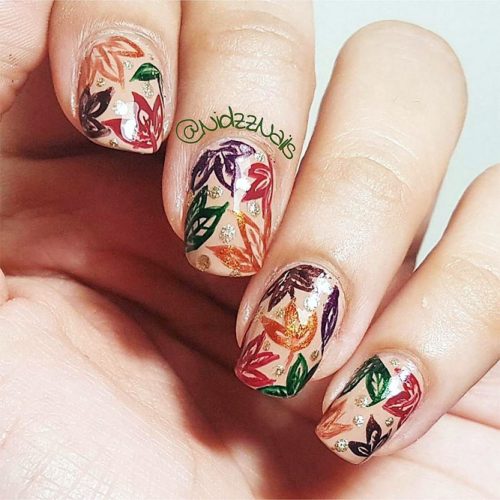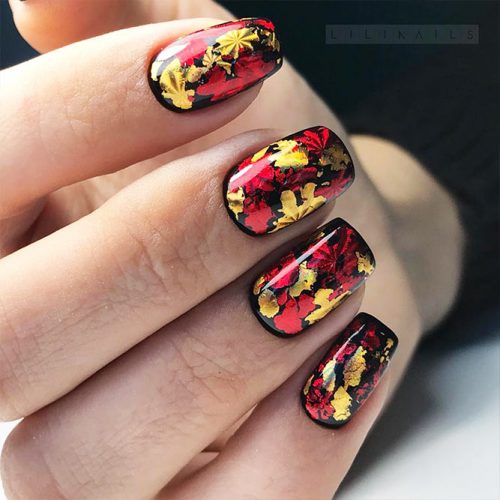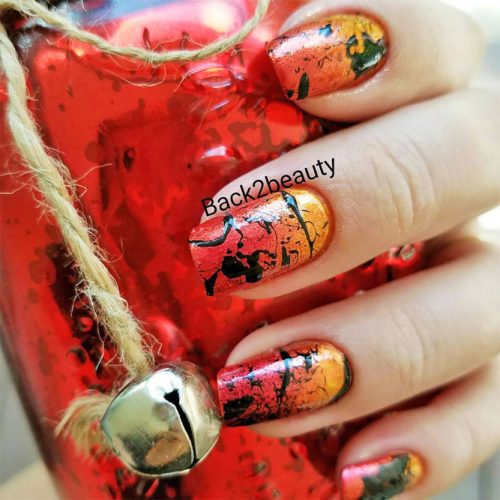 Filing the nails is very important. Otherwise, your nails can have uneven edges or split. However, most women do not know how to file correctly. There are some simple rules that can help you. Firstly, file your nails only when they are not wet. Secondly, never use files made of metal. Thirdly, avoid sawing motion when filing. Instead, do it in one direction. Finally, just follow the shape of the nail bed. Note: burgundy is the perfect color for the autumn.


We hope you are as excited about these Fall nail designs as we are! Fall is one of the best times of year, and we want to inspire you with our pretty Autumn nail art!
Easy Fall Nail Designs: Video Ideas
Photos from Instagram.com
Source: Glaminati.com