Modern fashion trends are changing from season to season. In this year strip nail design that can give your manicure luxury, aristocratic restraint and grace is in vogue. It is possible to buy best nail polish strips practically in any shop where beauty and care products are presented. A sticky strip resembling an adhesive tape can be of various colors and, of course, sizes. But the most popular ones are very thin, literally 1.5 mm. Exactly such sizes of the strip make manicure aristocratic, original, aesthetic and elegant. If you used sequins for a stylish effect before, now exactly strips are more popular.
Nail Art – Manicure Strips
From the one side the strip is a sparkling, bright decorative element of a juicy color. But the second side of it is treated with a sticky compound that sticks the strip to the nail surface.


You may have short or long nails, it's no matter, so you'll still get creative and fashionable manicure.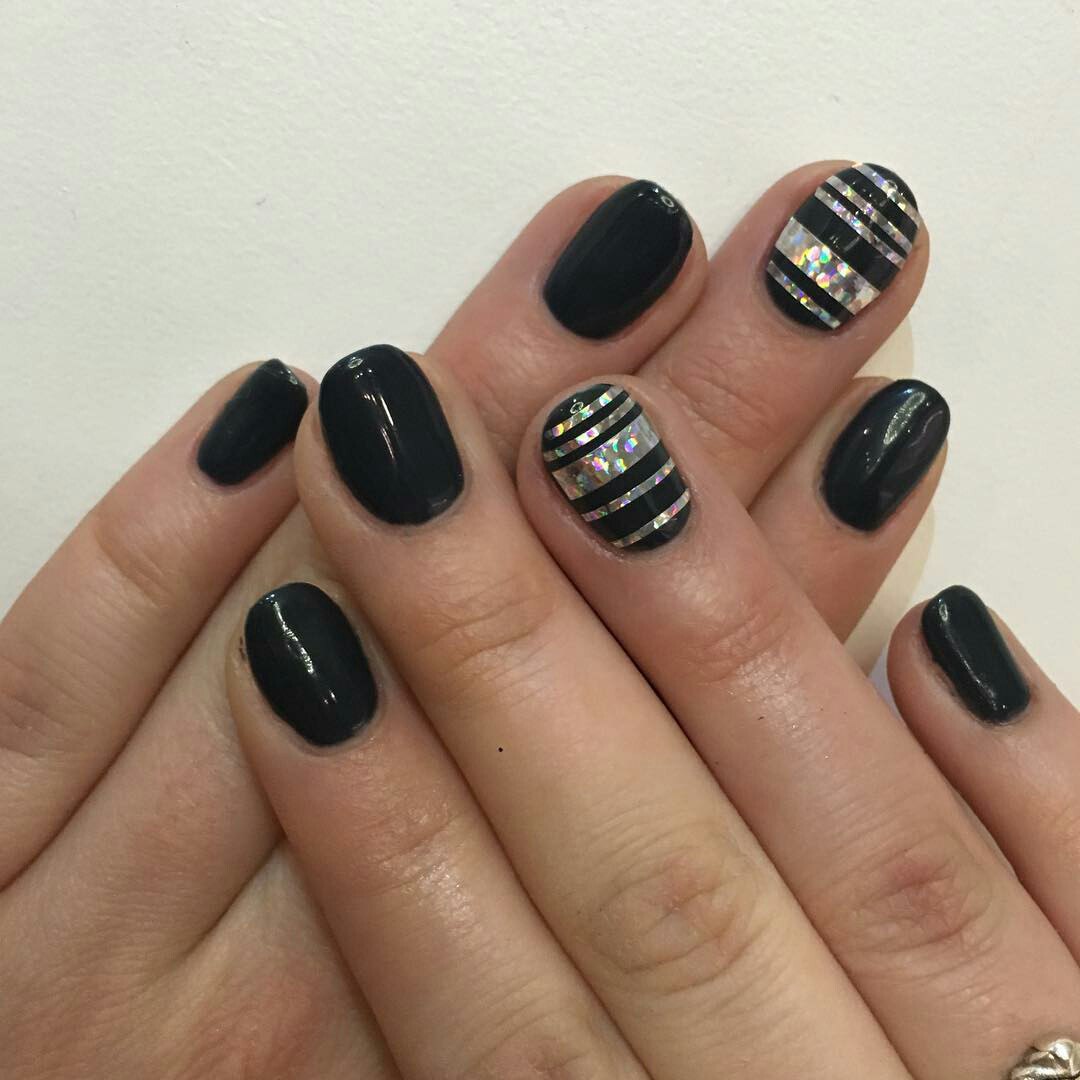 It is not difficult to glue such strip: it is enough to cut off a required pieces from the roll and gently stick it to the surface of the nail plate.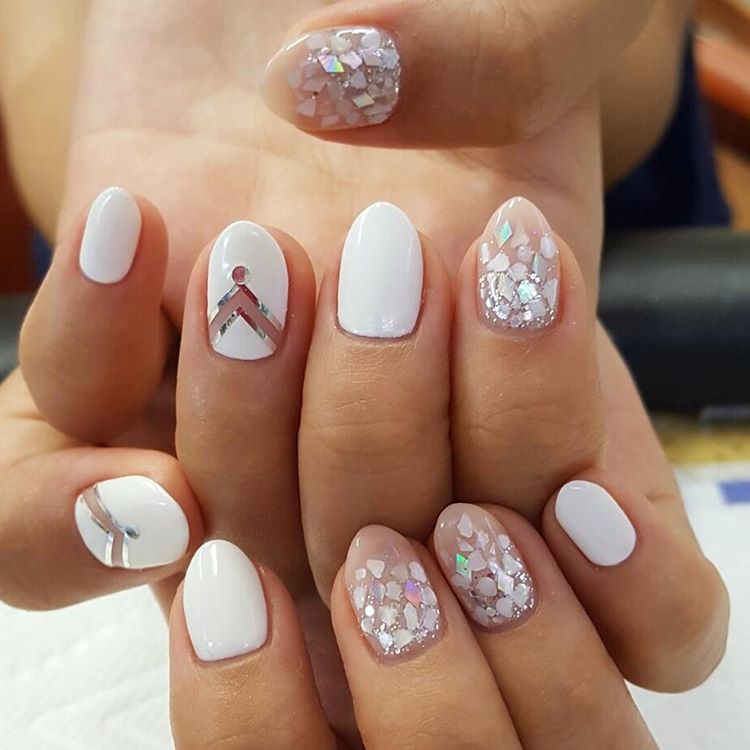 The classic version of the french manicure tape strips on the top of the nail can be done by everyone at home. And many girls just paint gold strips for nails with usual polish. Remember how much efforts you spent to make this strip smooth and accurate. Especially if you did not use special sets for French manicure. But if you have sticky strips on nails, you always get beautiful, stylish and very original manicure.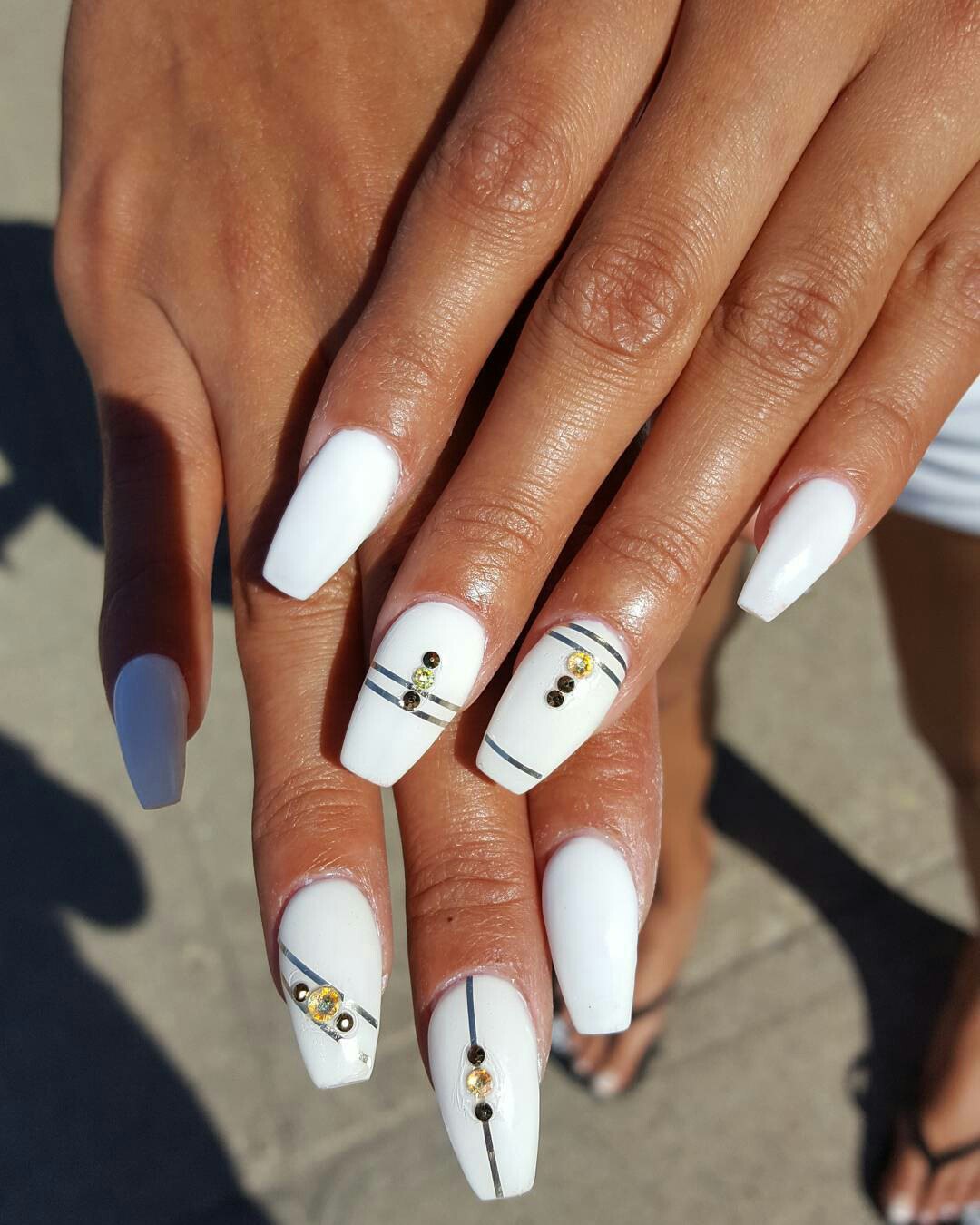 Stripped Nail: Designs
You can use the strips for nail art to create any nail design. The main thing is to choose the proper harmonious color range of the coating and the color of the strip itself.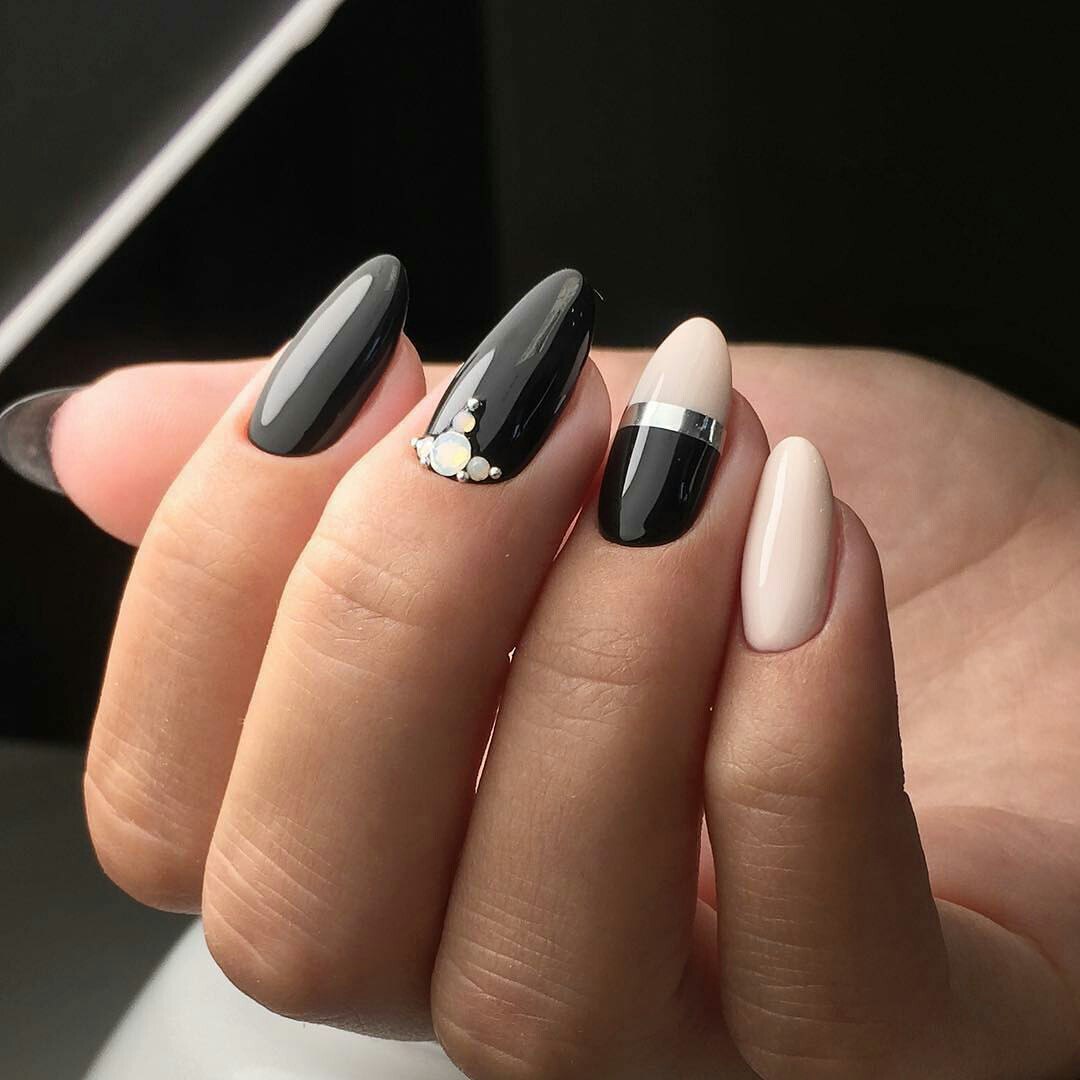 The range of strip's color is very diverse and here there are options for every taste: fashionable metallic and gold, modest pastel, bright and rich shades of different colors.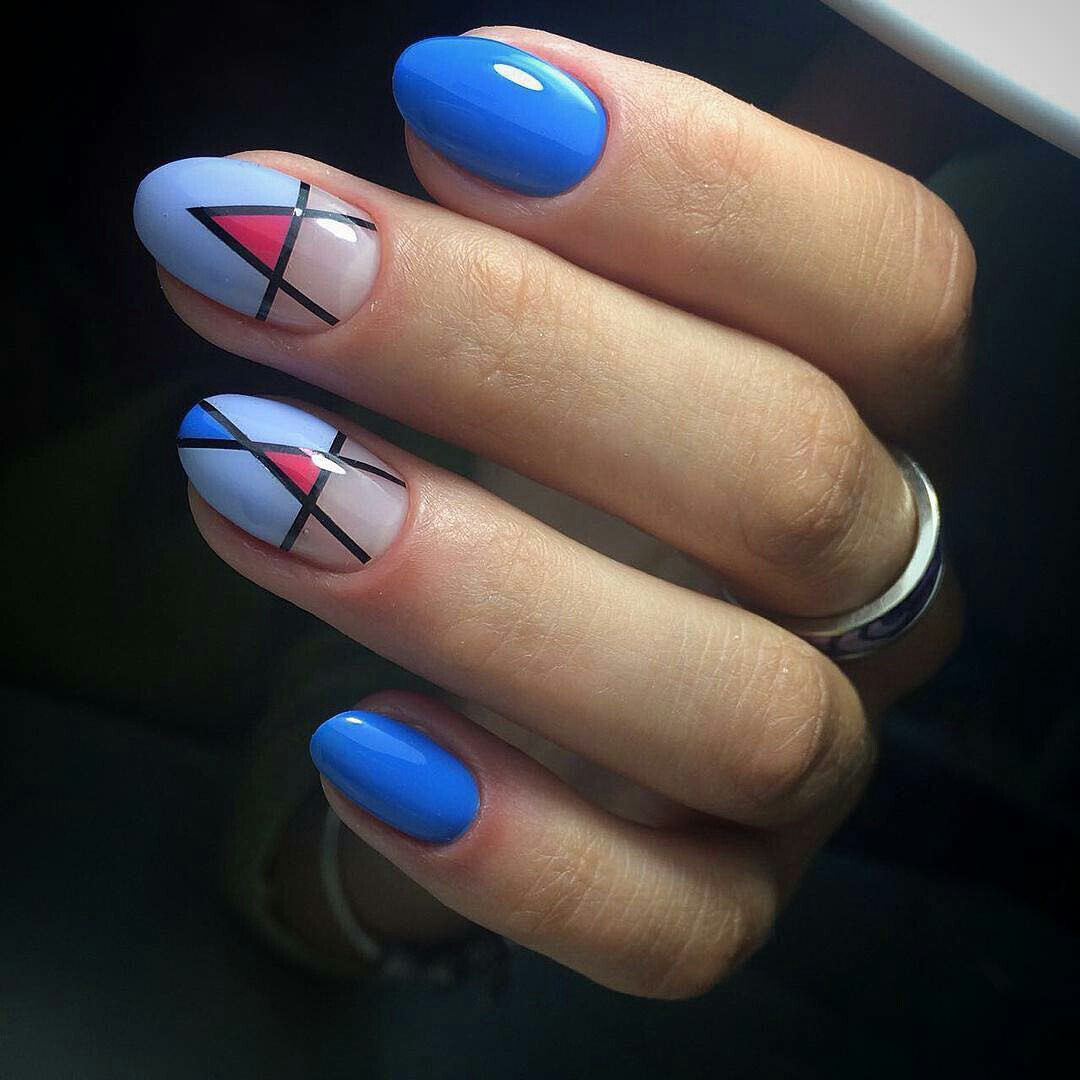 With such adhesive strips, you can create casual nail designs, business or evening designs, manicure with one or more strips, rhombuses and other figures that can be created with strips.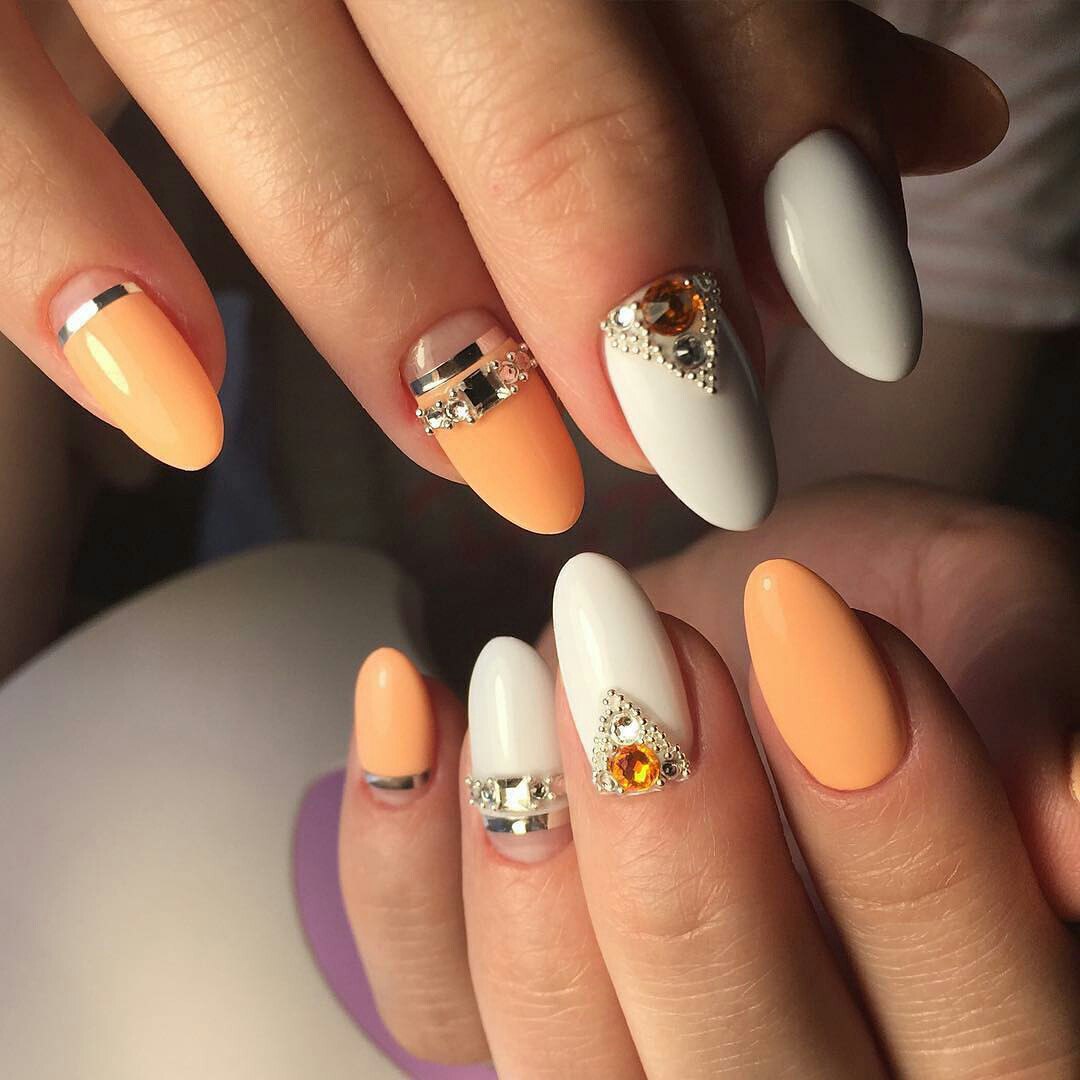 For example, striped manicure looks very original and bright. You only need apply nail polish, wait until it dries completely and stick several strips in a parallel way. Note that you can use any types of decorative varnish as a basis, as strips do not fall off. Any design of nails with gel (shellac) and matte designs with a strip look really elegant and stylish. The main thing is that your strip is flat, matches the color of the polish or is contrasting.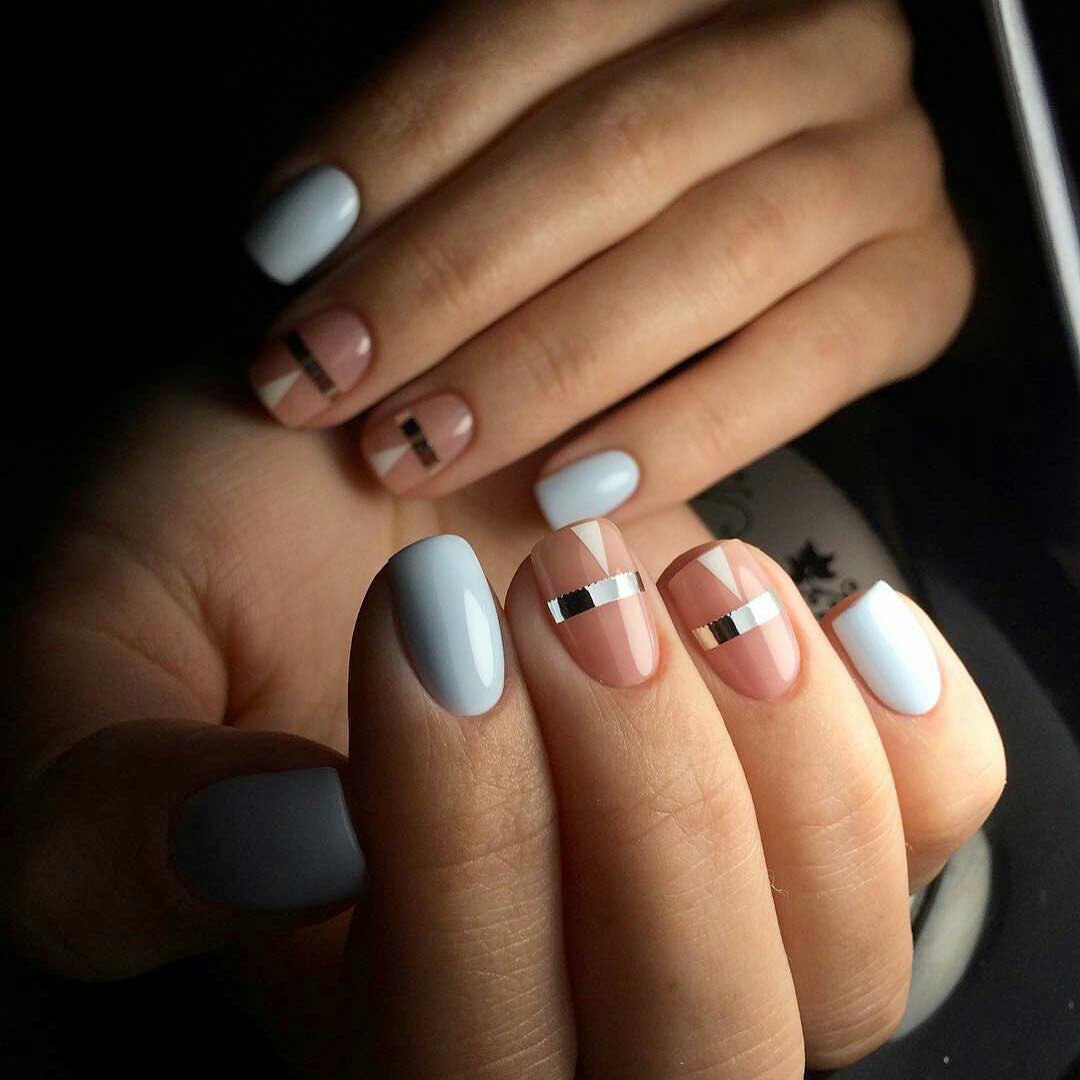 How to Use Striping Tape for Nails?
To get neat manicure, you should first do the manicure itself. Get rid of the cuticles, cut your nails and give the nail plate the right shape using a nail file.
After these procedures, apply any decorative polish (gel, plain, acrylic, etc.). Wait until the coating dries completely, so that the tape is firmly stuck and the coating is not damaged.
After the polish has dried, cut off the necessary length of the strip and remove it from the base. Keep the strip's tip so that it gets as little oil as possible, which damages the adhesive composition and prevent the strip from adhering to the nails.
Stick on nail polish strips the strip closer to the perimeter of the nail to get a complete and harmonious effect. But you can not allow the strip for nail design to be above the edge of the nail plate, as this damages it and it will quickly peel off.
After you have carefully attached everything, you should apply a layer of fixing polish to protect the strip and the resulting pattern sticking it more firmly.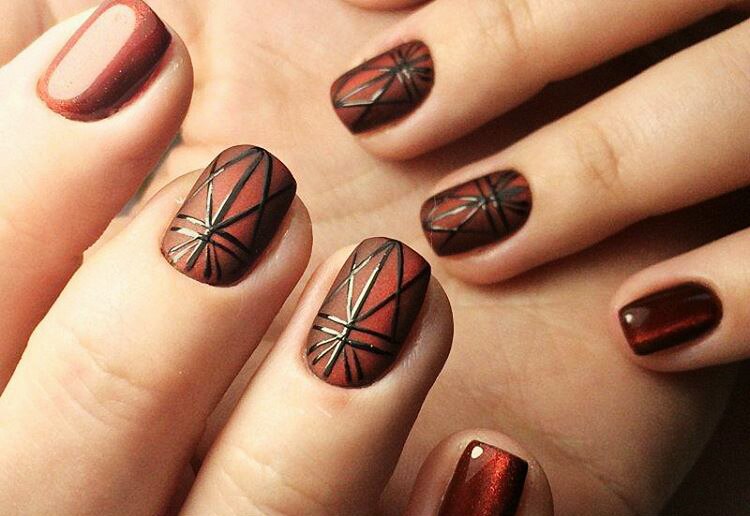 If you create a multicolored palette of different polishes. The strip is stuck only after you have applied all shades of polish and waited for them drying completely. For those who do not know how to make your own nail polish strips in the sphere of nail art. You can read the recommendations given by a nail artist.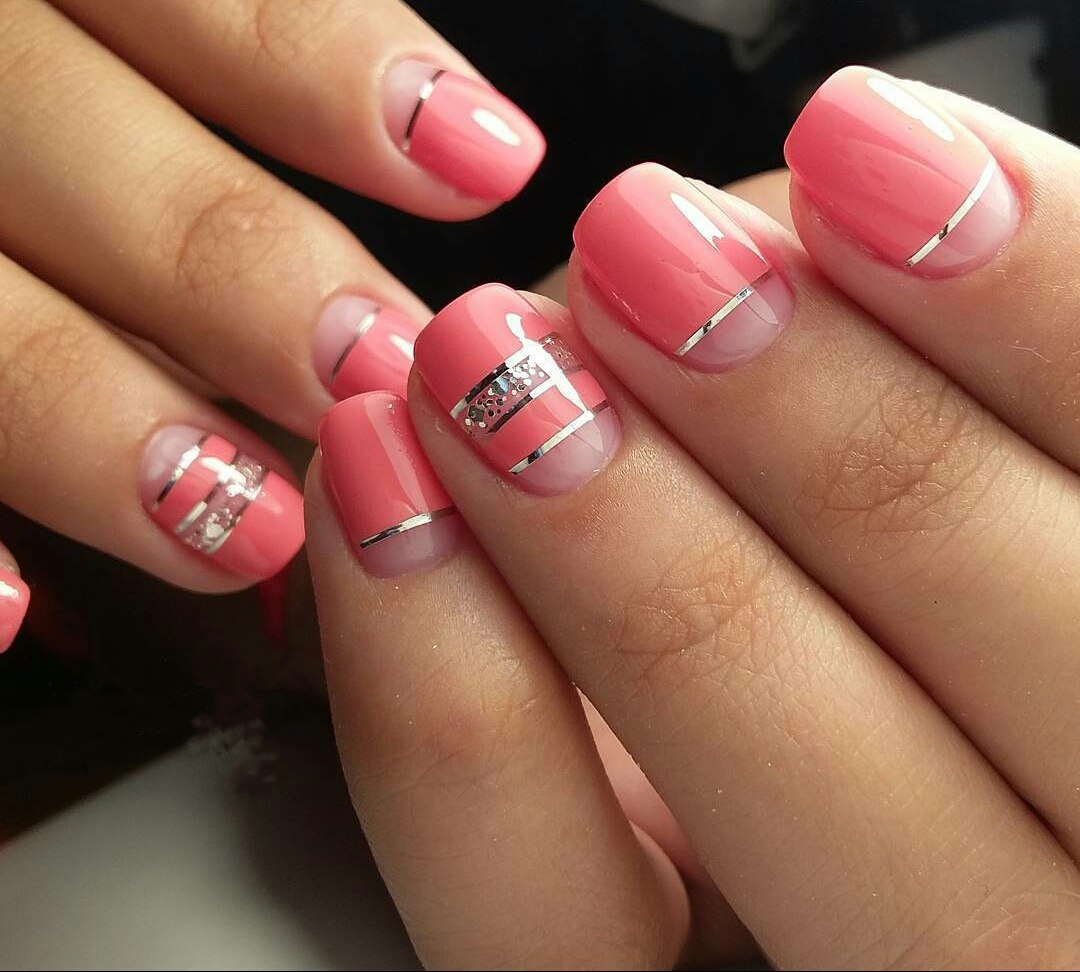 Nail Stripping Tape
When doing with gel or acrylic manicure, diy nail polish strips before applying a finishing layer of polish. Adhesive nail polish strips were created by stylists to create original accents with different decorative coverings on the nails. But today they create the most stylish and original designs, without which your beauty would be incomplete.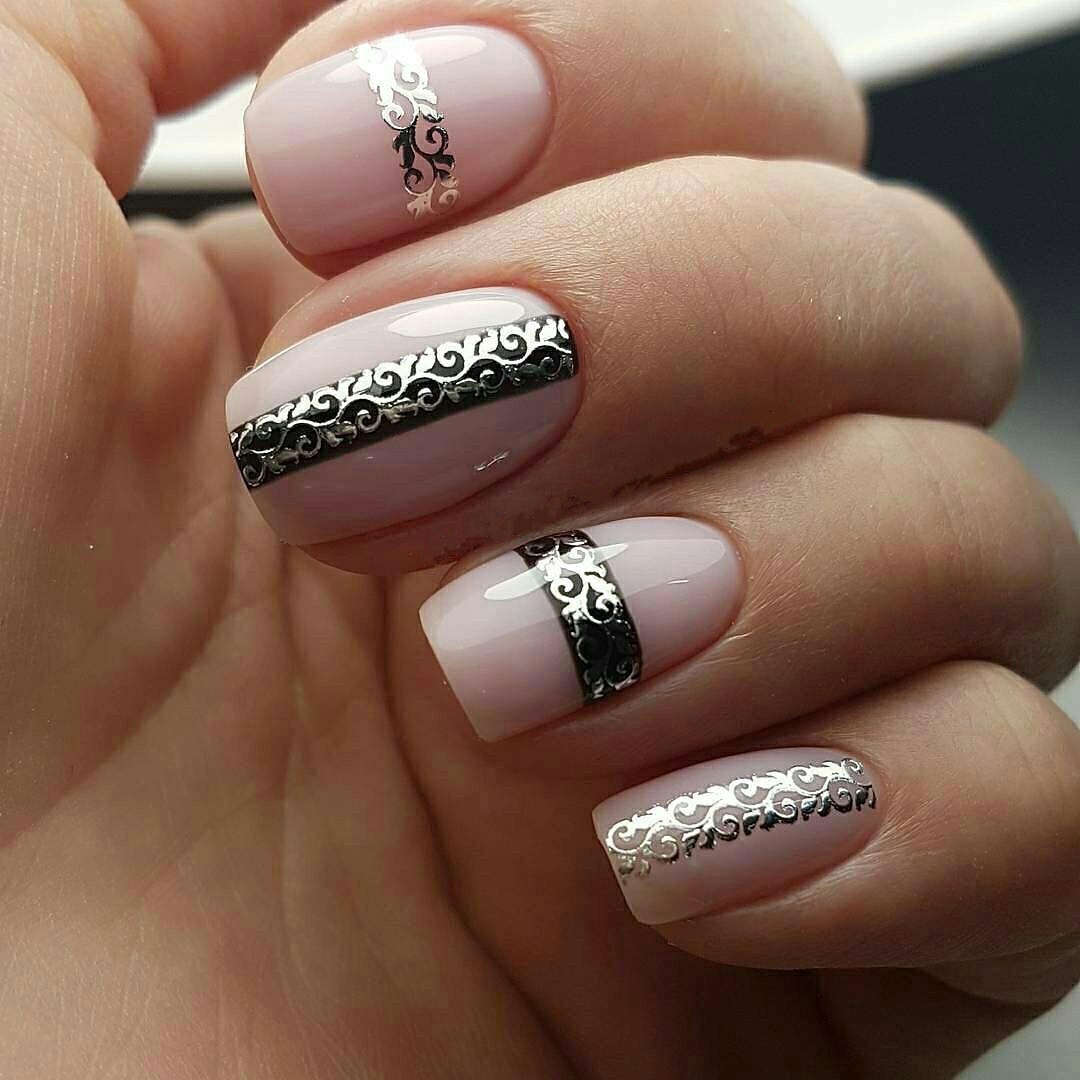 You can stick strips all over the nail or just one strip that will make the design more original and elegant. The classic French manicure can be done very quickly and, most importantly, more carefully. All you need is to apply a base decorative polish of the pastel shade and let it dry completely. After that, carefully attach the strip along the edge of the nail plate, so the strip shouldn't go beyond it. Now you can fix it with a protective colorless gel.
For this type of manicure you can choose a classic version of a white, beige and delicate pink strips or use golden, silver and other variants.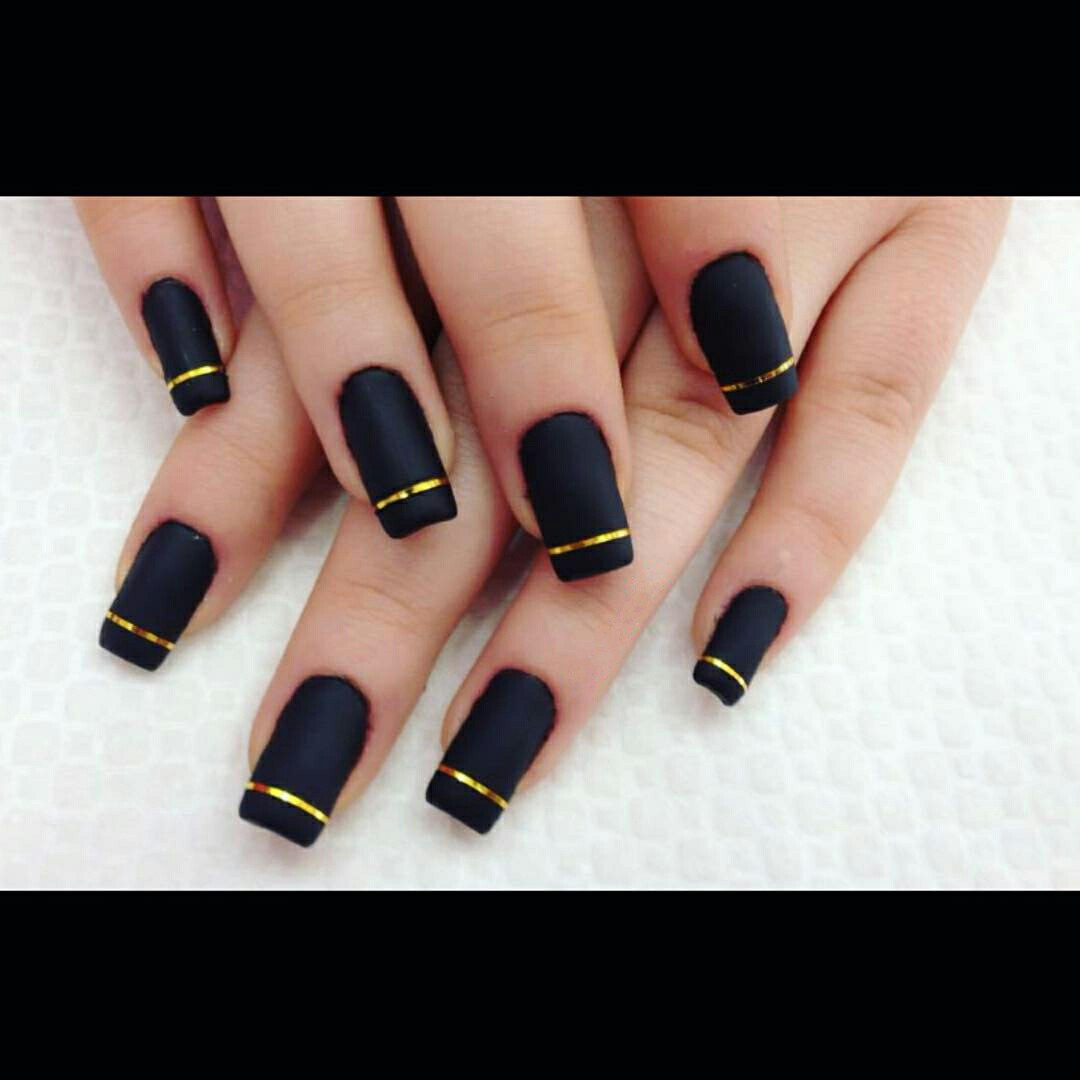 This season a variety of geometric patterns and ornaments that you can easily do with gel nail polish strips are at the peak of the popularity. Here it's very important to cut off the strips so that they correspond exactly to each other and do not go beyond the limits of the patterns you've invented. Chaotic geometric figures and symmetry with multi-colored nail polish tape strips look very stylish and attractive. The strip for the nail design can be of a very different thickness. The main thing is not to overdo with such an accent. So it's better to consider examples of works from famous stylists.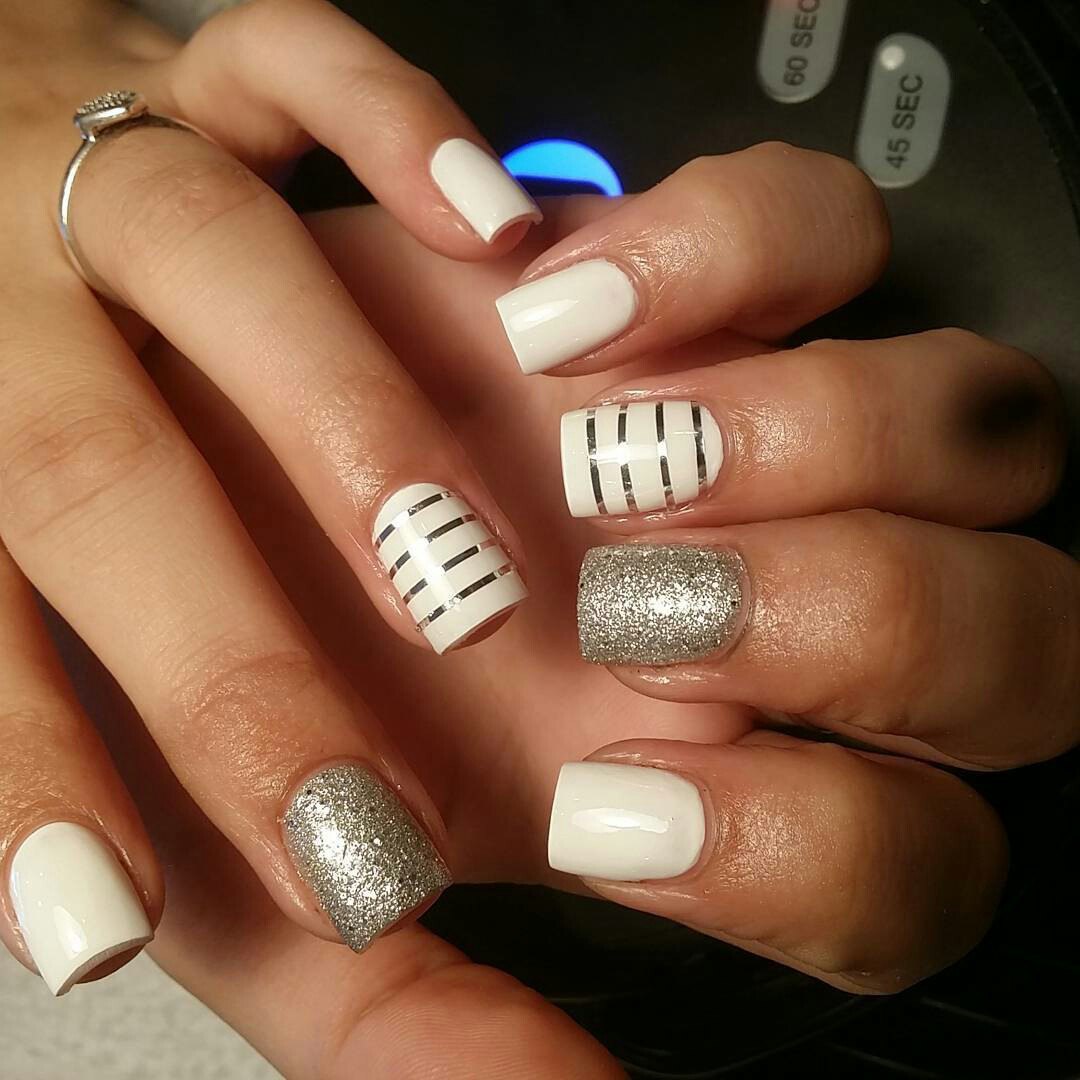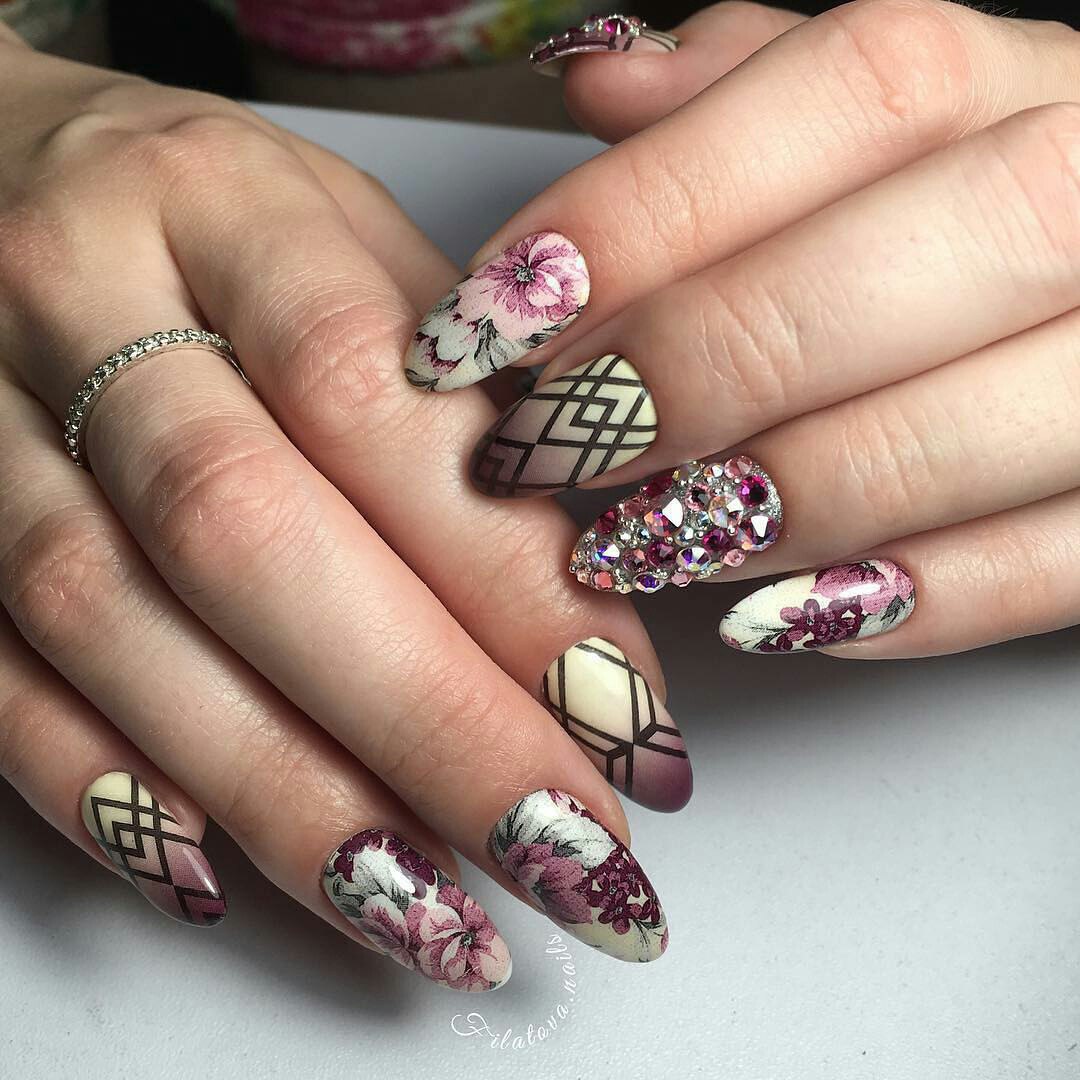 Nail Strips: Tips for Choosing and Applying
The most common mistakes when women work with stripped nails are negligence and coating that hasn't dried completely.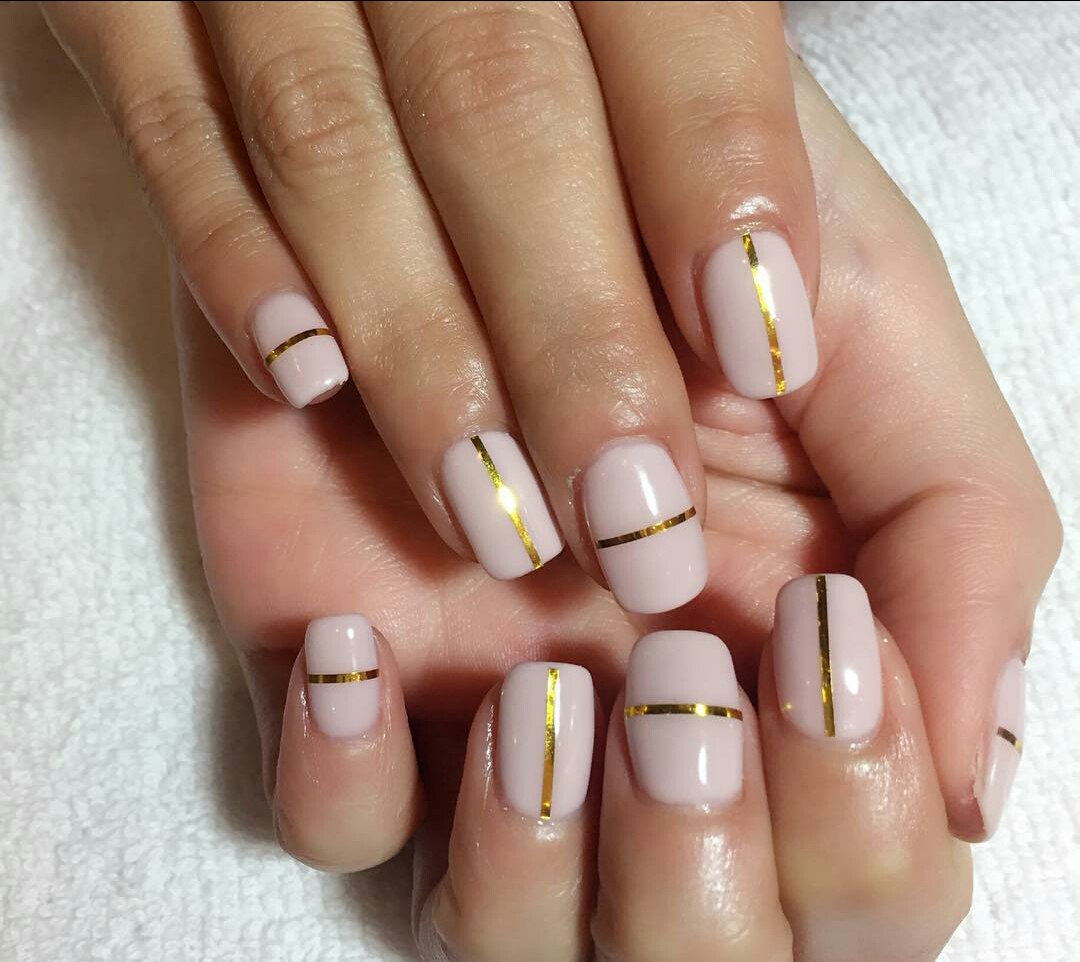 If you create such design for the first time, do not invent something layered and geometric. Try to work with one strip, with which you can determine the necessary size of the strip and learn how to stick it properly.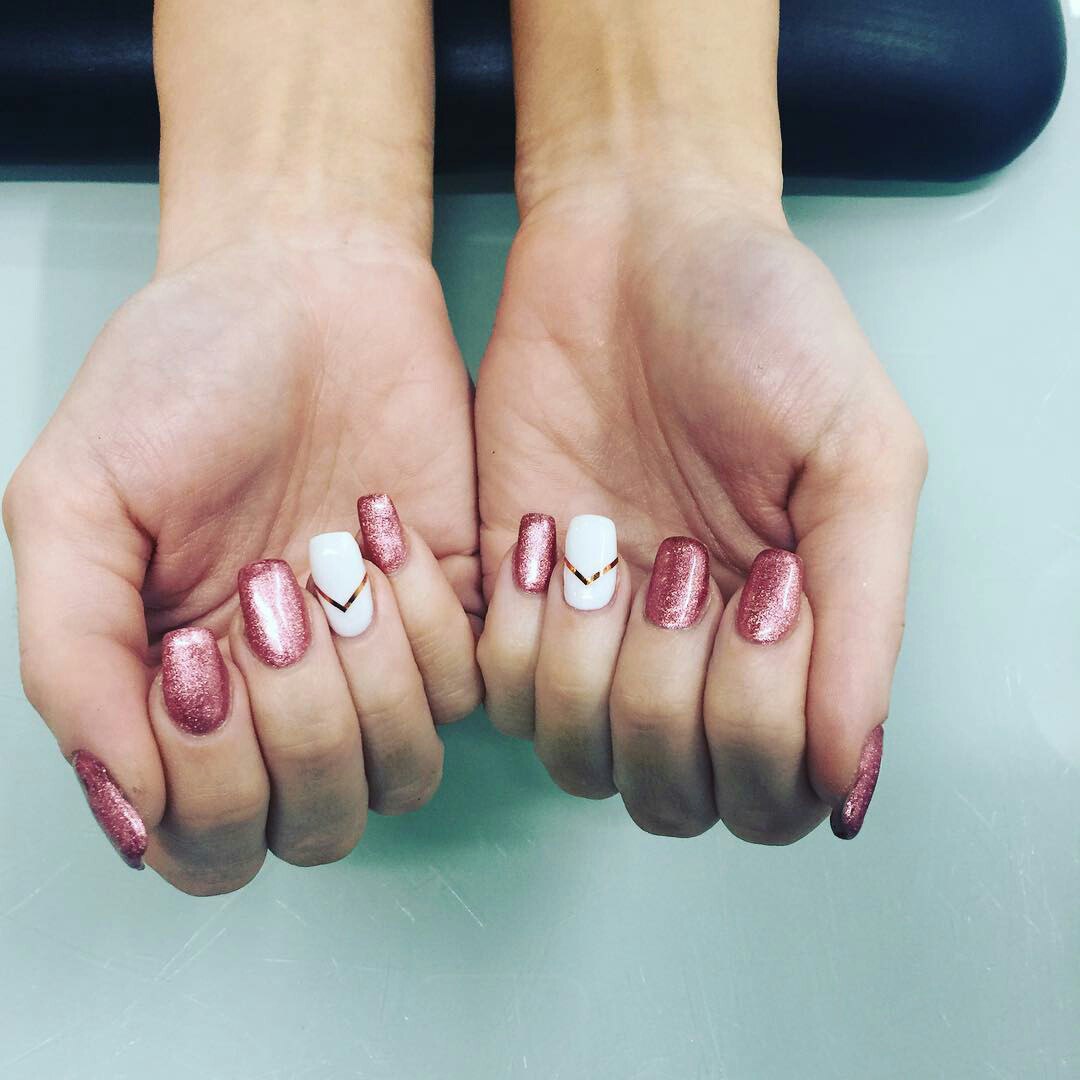 You should also make sure that the adhesive strip does not gather on the nail plate, which creates a sloppy effect so the entire design does not look very nice and the quality of work suffers.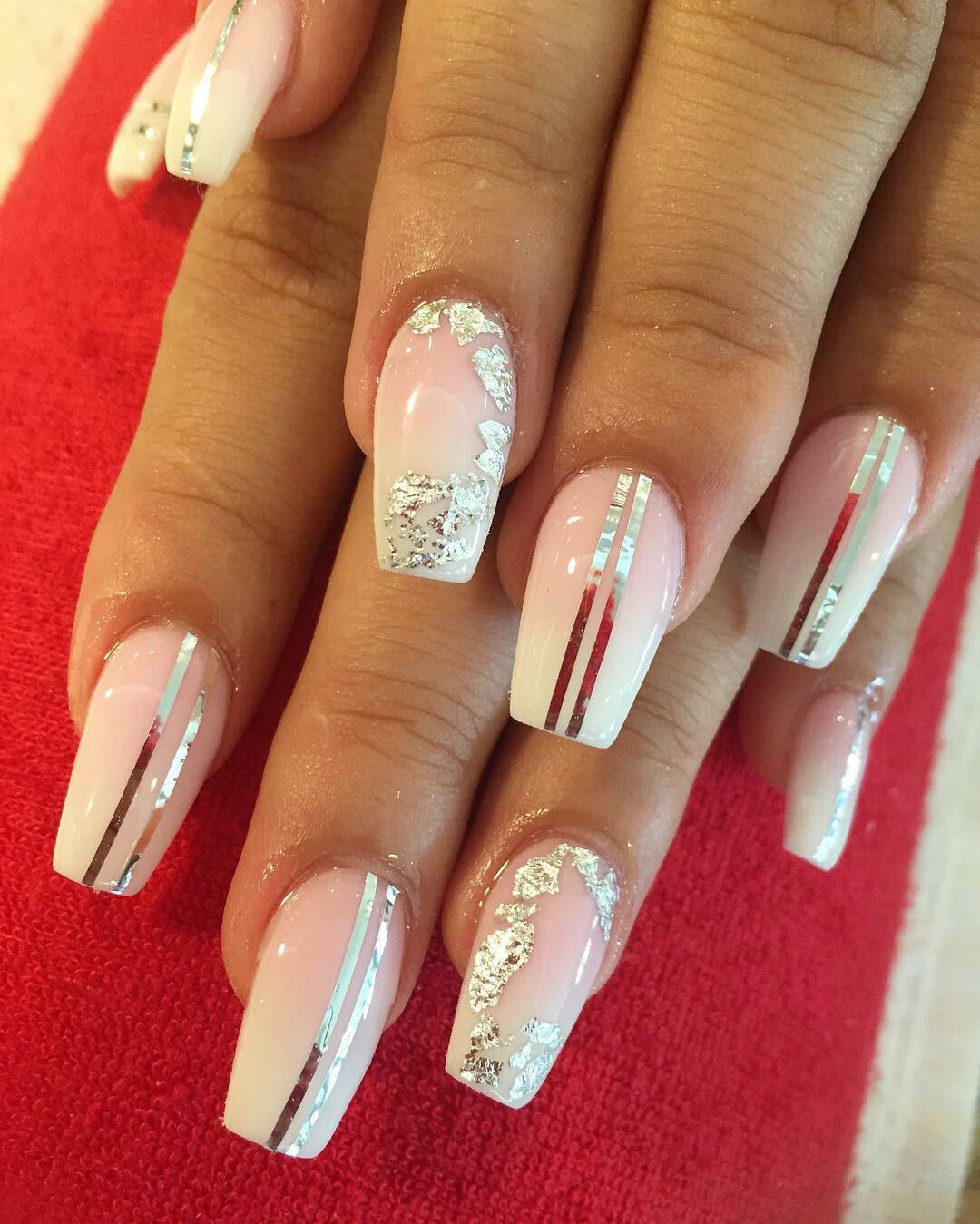 Doing any multicolor manicure and using different accessories you should always have a sense of measure and taste. Only in this case you can boast of a fashionable and stylish nail design complementing your style and image.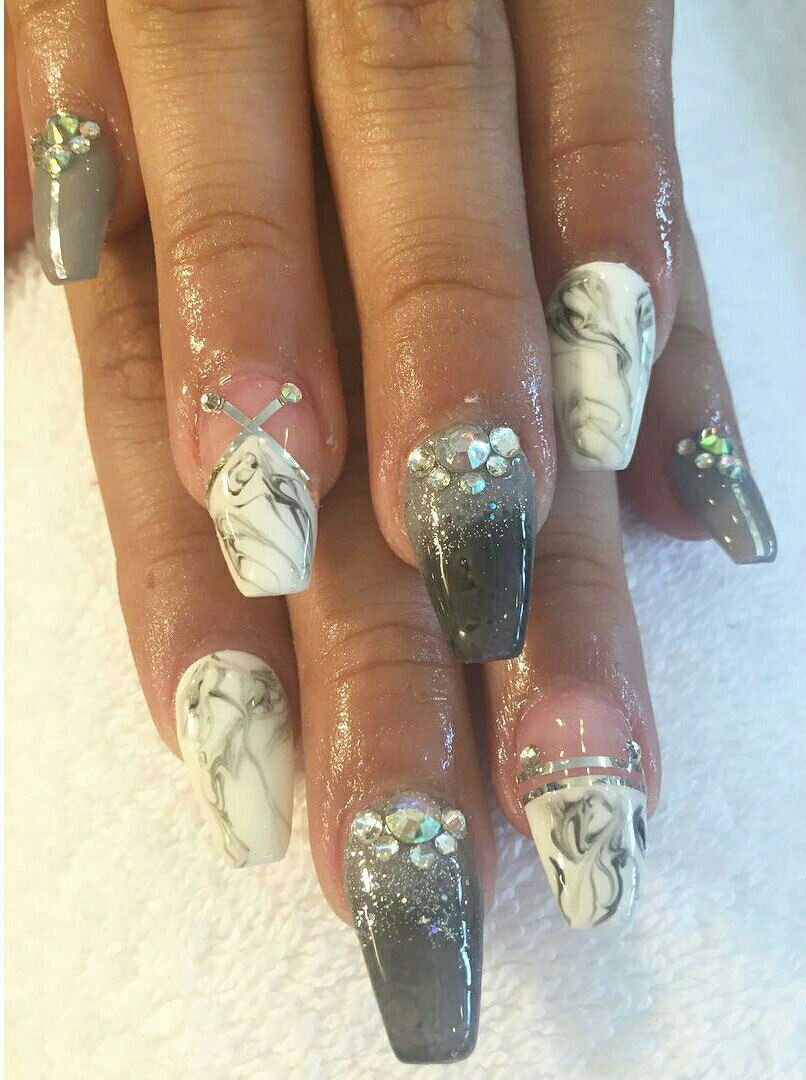 When choosing a strip, consider the shape and length of your nails. If you have the almond-shaped nails, you can use a different thickness of the strip. But a thin adhesive strip for the nails is an ideal option for square and round shape of the nail plate.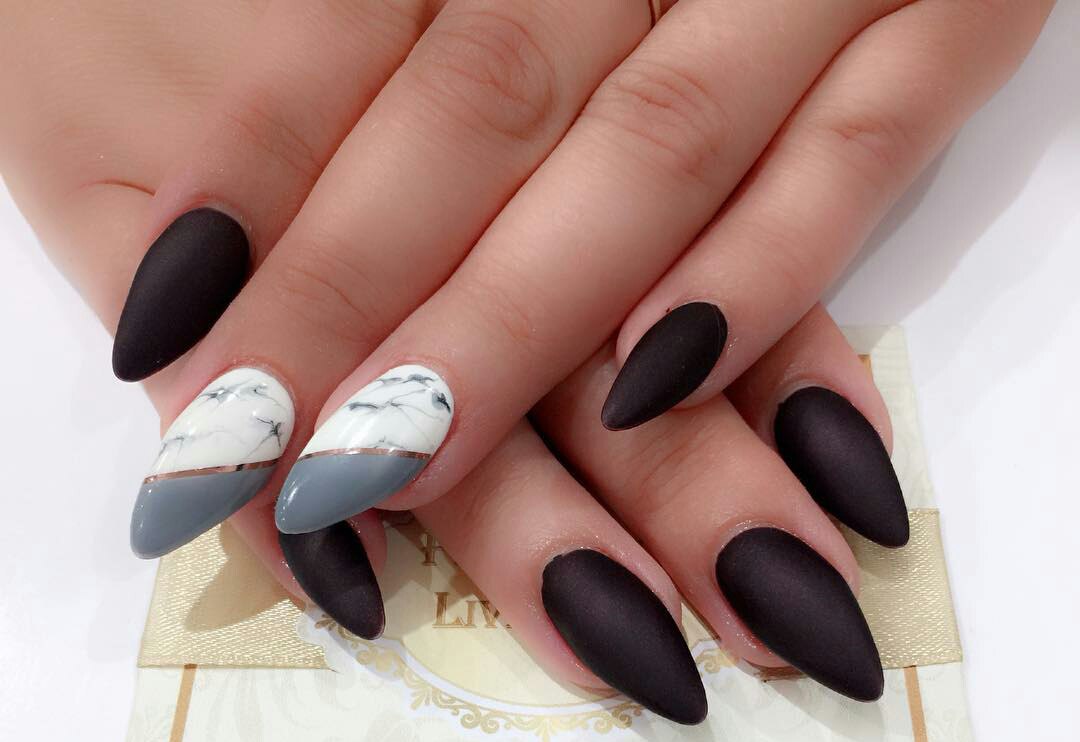 The thickest tape strips for nails that create a metallic sheen are already a separate accessory that can be used as a most important accent in nail art.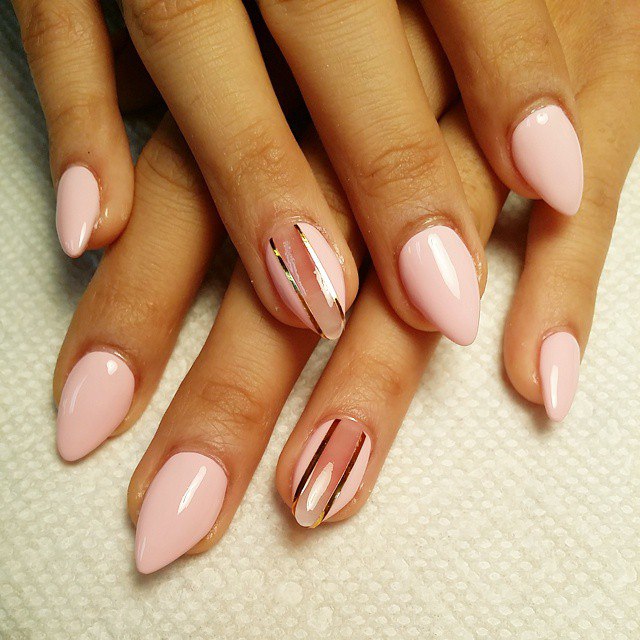 Where to buy nail striping tape? You can buy adhesive nail strips in specialized stores, where they offer all means of care and various accessories, jewelry, etc.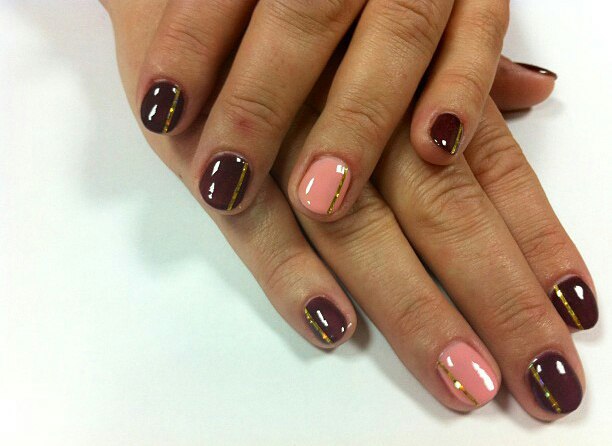 The cost of such strips is quite low.


Therefore, you can buy a whole arsenal of such accessories and create the most stylish and beautiful nail designs.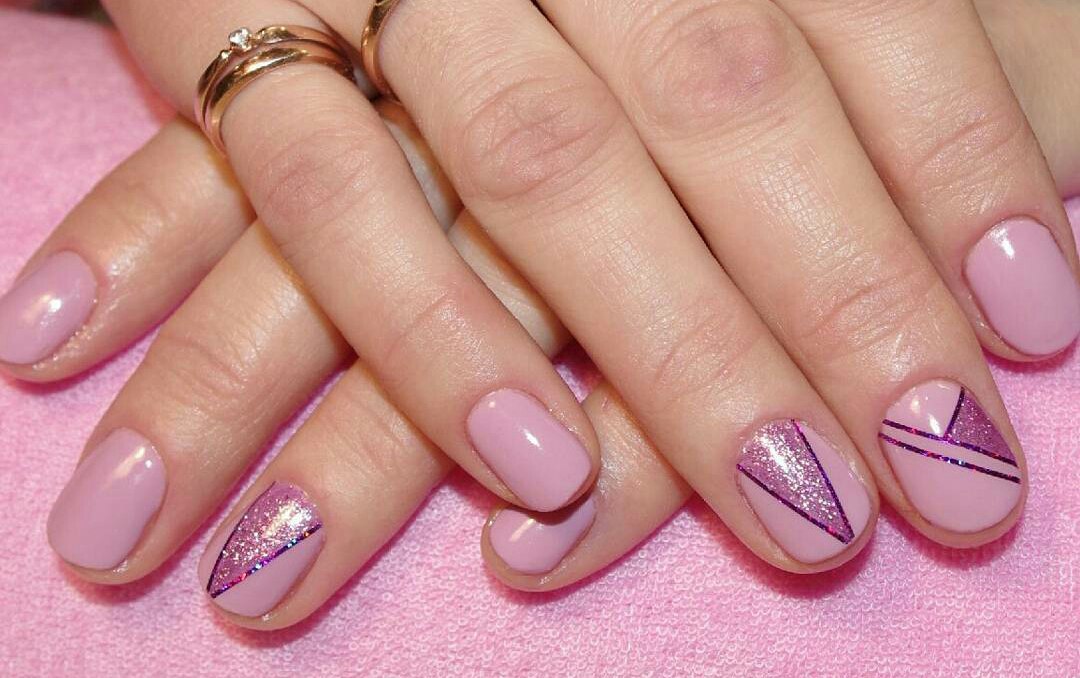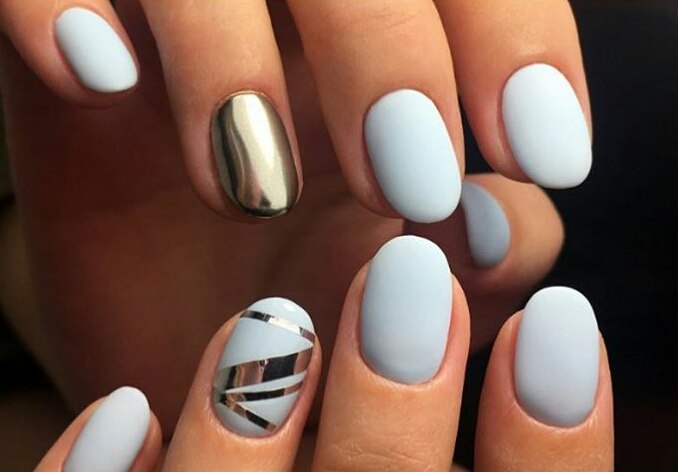 How to Use Nail Polish Strips: Video Tutorial




Photos from Instagram.com