Looking for new ideas for pretty nails? You don't have to go to a nail salon to get glamorously looking nail designs. There are a few hacks you can do right at home to create pretty nail designs on your own.


Healthy nails are happy nails, so you should also take care of your finger nails. Moisturize your hands, nails, and cuticles several times a day and always make sure that your nail tools are clean before and after each use.
If you are looking for some ideas for cute nails, look no further. Fun-to-look-at nails are just a few steps away, so break out your favorite polish and choose the design you like best!
14 Super Pretty Nails Designs
1. Ombre Nails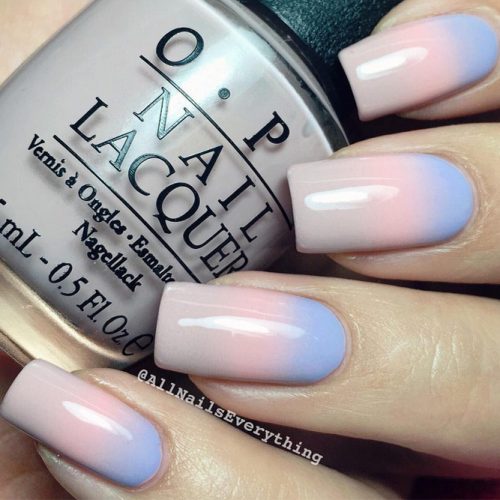 Ombre hair is all the rage these days, so why not ombre nails? All you need to do is choose 3 to 4 colors that complement each other. You can opt for a gradual fade from light to dark or go for a bright display of your favorite colors. With summer just around the corner, think pretty pastels or bold color combos.


2. Tie Dye Nails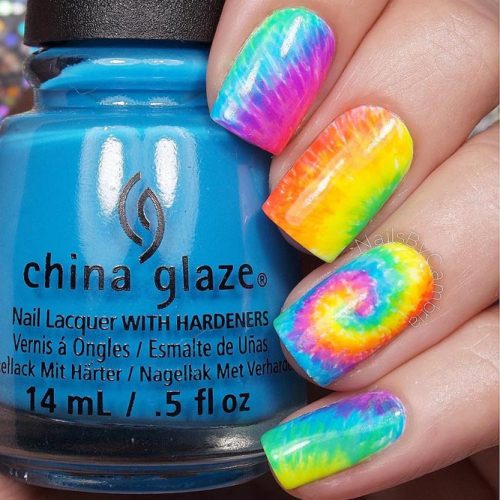 If you want a different take on a burst of color, try a fun tie dye design. You can really get creative and bold with your colors and the best thing about tie dye is that it doesn't have to be perfect.


3. Splatter Nails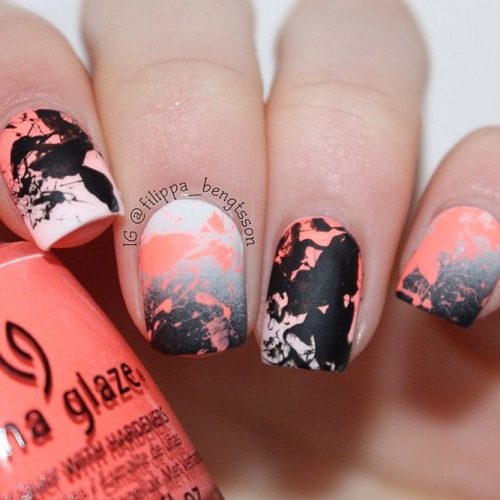 Another fun option for pretty nails is this splatter nail design. Again, it doesn't have to be perfect and you can have fun making different designs with bright colors!


4. Dainty Daisies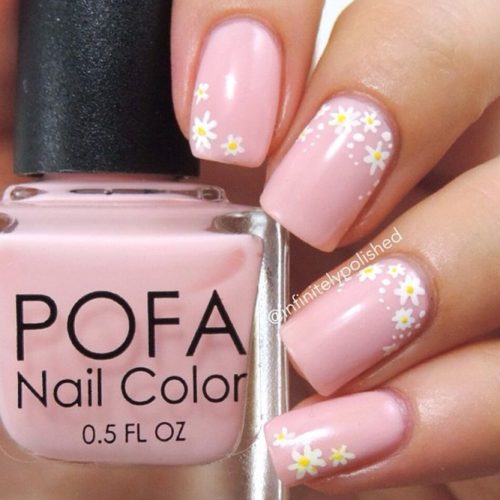 Daisies are the perfect summer flower, and quite easy to duplicate. Choose a pretty pastel base shade like this soft pink and paint pretty daisies on your nails. You can either paint one large daisy or several small ones depending on the length of your nails and the look you want to achieve. This design is so soft and feminine!


5. Pretty Polka Dots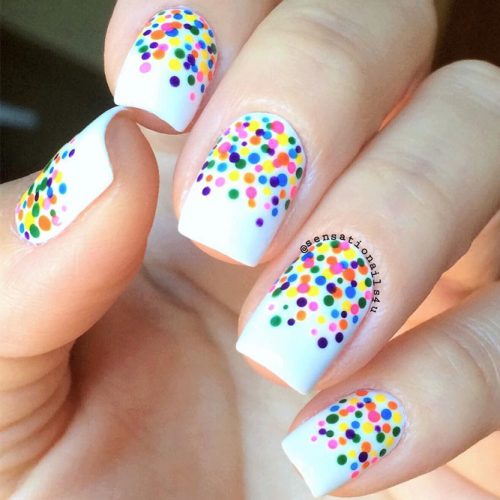 Polka dots are always in, and you can experiment with a lot of different polka dot patterns. You can create a diagonal pattern of gold polka dots on black polish for an elegant look or use multi colored polka dots on all your nails. And you can easily make polka dots with a variety of nail art tools. Or, you can use a toothpick! The possibilities are endless for pretty polka dot nail art!


6. Golden Glow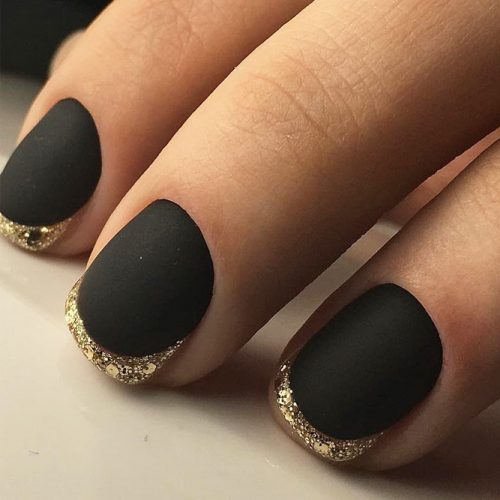 This look with a dark base and simple gold tip is easier than you think. The gold tip is drawn with a gold sharpie! And you can create other looks with sharpie pens as well: flowers, hearts, you name it. Allow your base coat to dry completely and then use a sharpie to make your own designs and really create your own unique nail art.


7. Striped Nail Art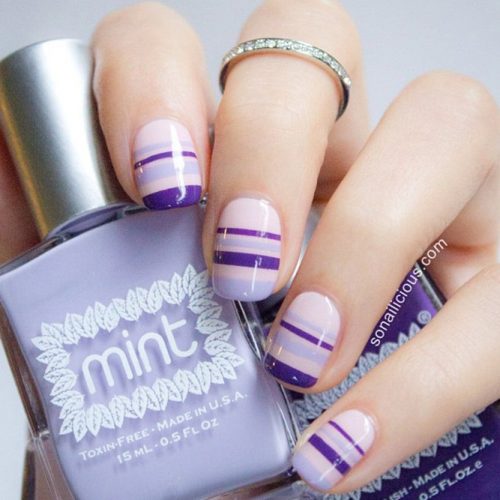 Striped nail art is one of the most popular mani trends today. You can easily create your own designs with nail stripes, from criss-cross stripes, to horizontal to vertical stripes. And nail stripes can help you achieve the perfect French Mani, as well.


8. Glitter Nails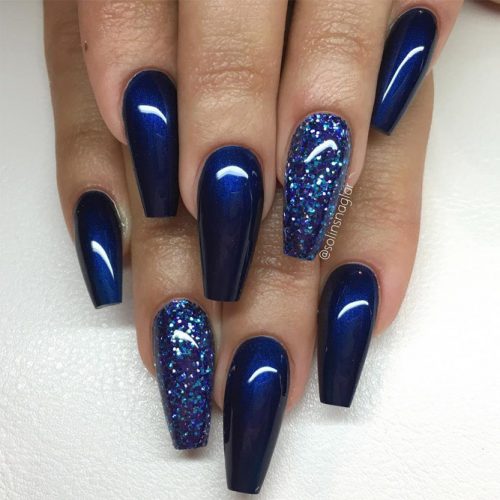 It's all about the sparkle! Glitter nails are so much fun. You can paint all of your nails with a pretty shade of glitter, or you can simply paint your finger with gorgeous gold glitter and paint the rest in bold red or dark blue. Or, you can get glitter designs on each nail.


9. Stamp Nail Art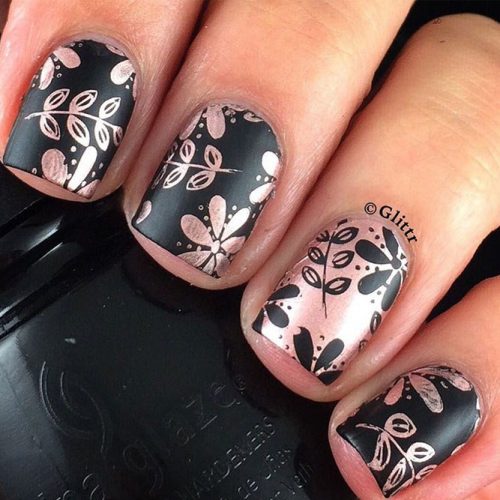 Stamp nail art is another big hit this year. You can purchase nail stamps online or at your local beauty store. From lacy designs to flowers to geometric shapes, there are literally hundreds of stamp nail art designs you can do at home. They are perfect if you don't have a steady hand or artistic flair!


10. Sponge Art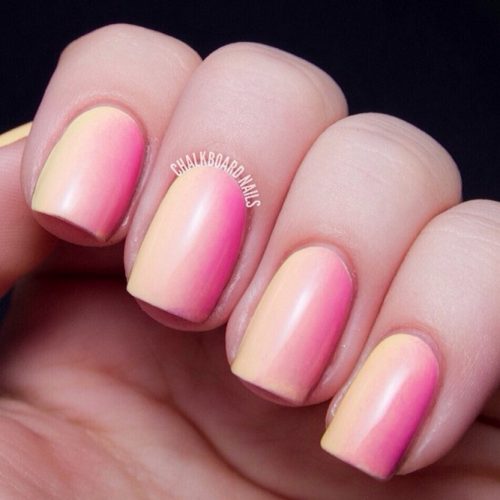 There are numerous ways to use a simple piece of sponge to create a gorgeous nail design, from ombre to chevron to gradient, there are dozens of pretty nail designs you can do at home with your favorite colors and a sponge!
Try one of our favorite DIY hacks for pretty nails. You can create your own designs or look up video tutorials on YouTube or Pinterest. When it comes to cute manicure, the sky's the limit!


11. Glitter Flowers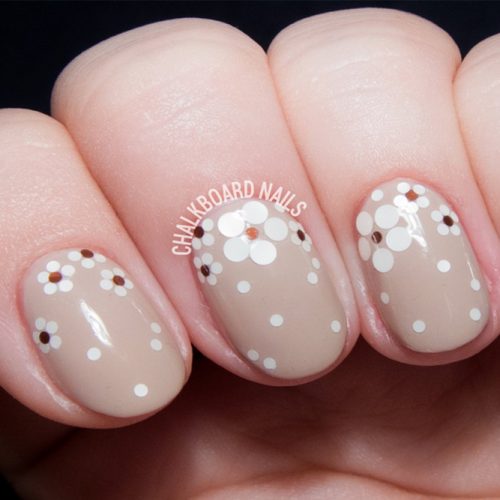 We love this cute flower nail design. If you can't paint little flowers, these round stickers can help you to build flowers or other silhouettes.


12. Nude Sunset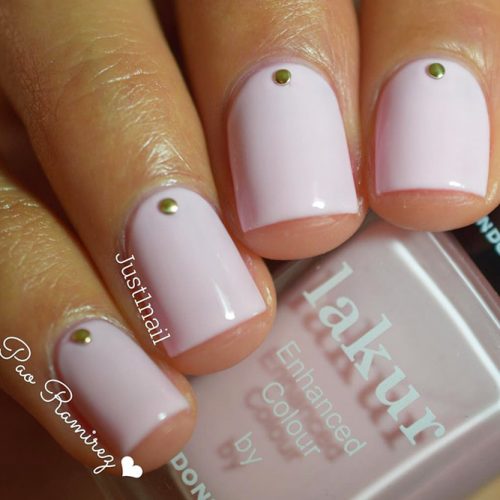 This simple nude manicure with gorgeous gold details works so well.


13. Geometric Nail Art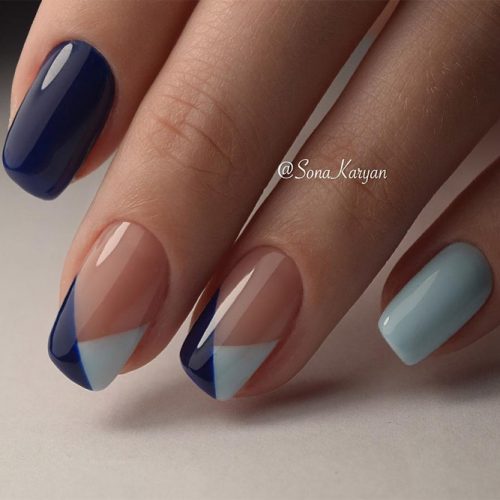 Geometric nail designs are most popular today. These designs can be easily done at home. You need a scotch tape, favorite nail polishes and that's it!


14. Minimalist Nail Art Ideas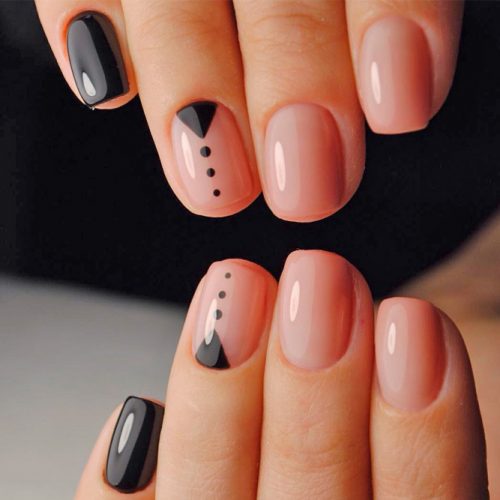 Black triangles or cute black dots? You can try both designs – your manicure will be fierce.
Try one of our favorite DIY hacks for pretty nails. You can create your own designs or look up video tutorials on YouTube or Pinterest. When it comes to cute manicure, the sky's the limit!


Pretty Nails Designs: Video Ideas
Source:
Glaminati.com