The more you prepare for Easter the more fun you'll get! Look at these funny designs with chickens, aren't they cute? To achieve any of these looks, you might be needed to visit a saloon or use tiny brushes to draw it. Are you tired of Easter nails and want something simple, but cute? Try any of these ideas with flowers! It will add girly accent to your appearance and hold a strong spring mood.
Cute Easter Nails Designs Ideas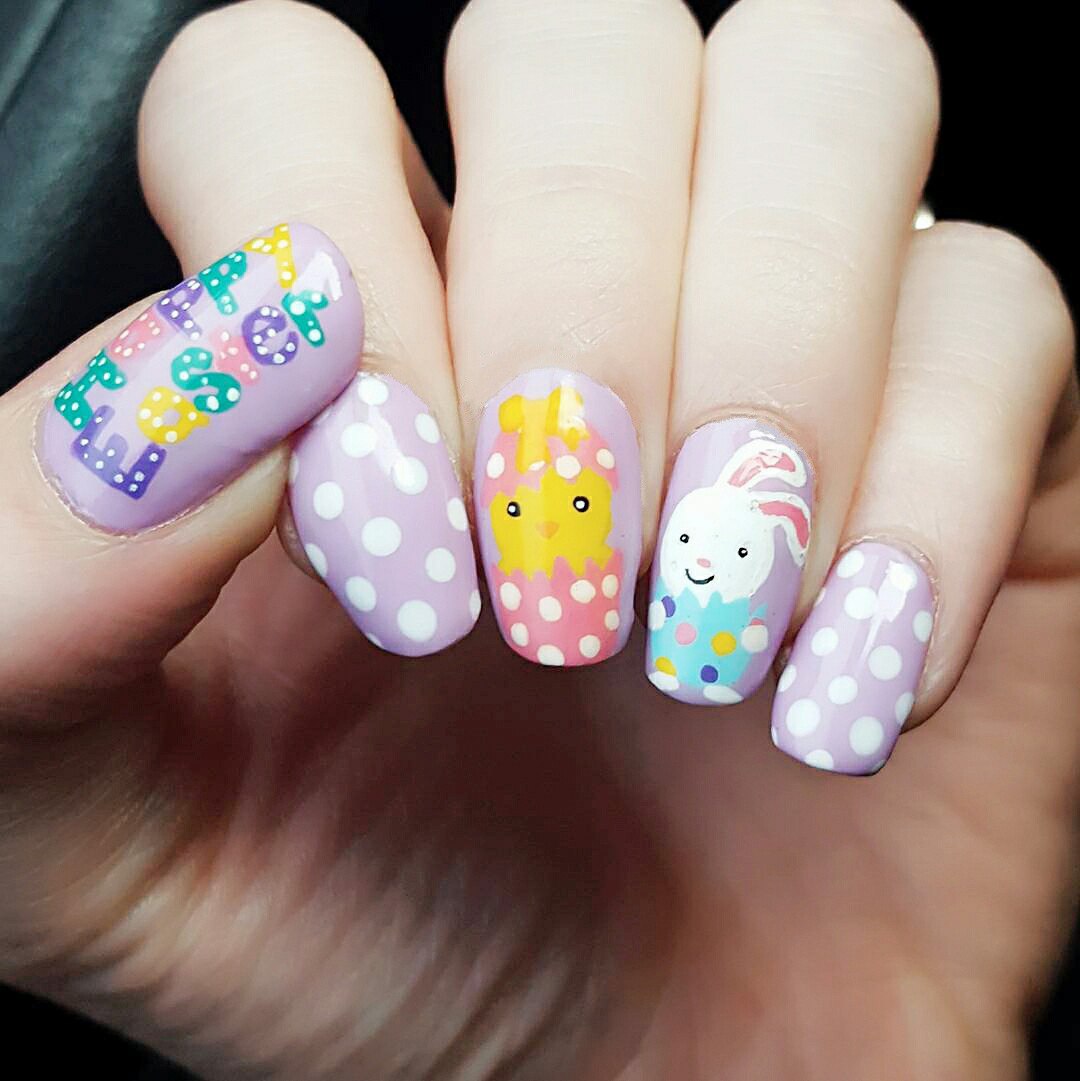 Rabbit nails are one of the most popular designs to be done for Easter. It's easy to embody because of many stamps and stickers.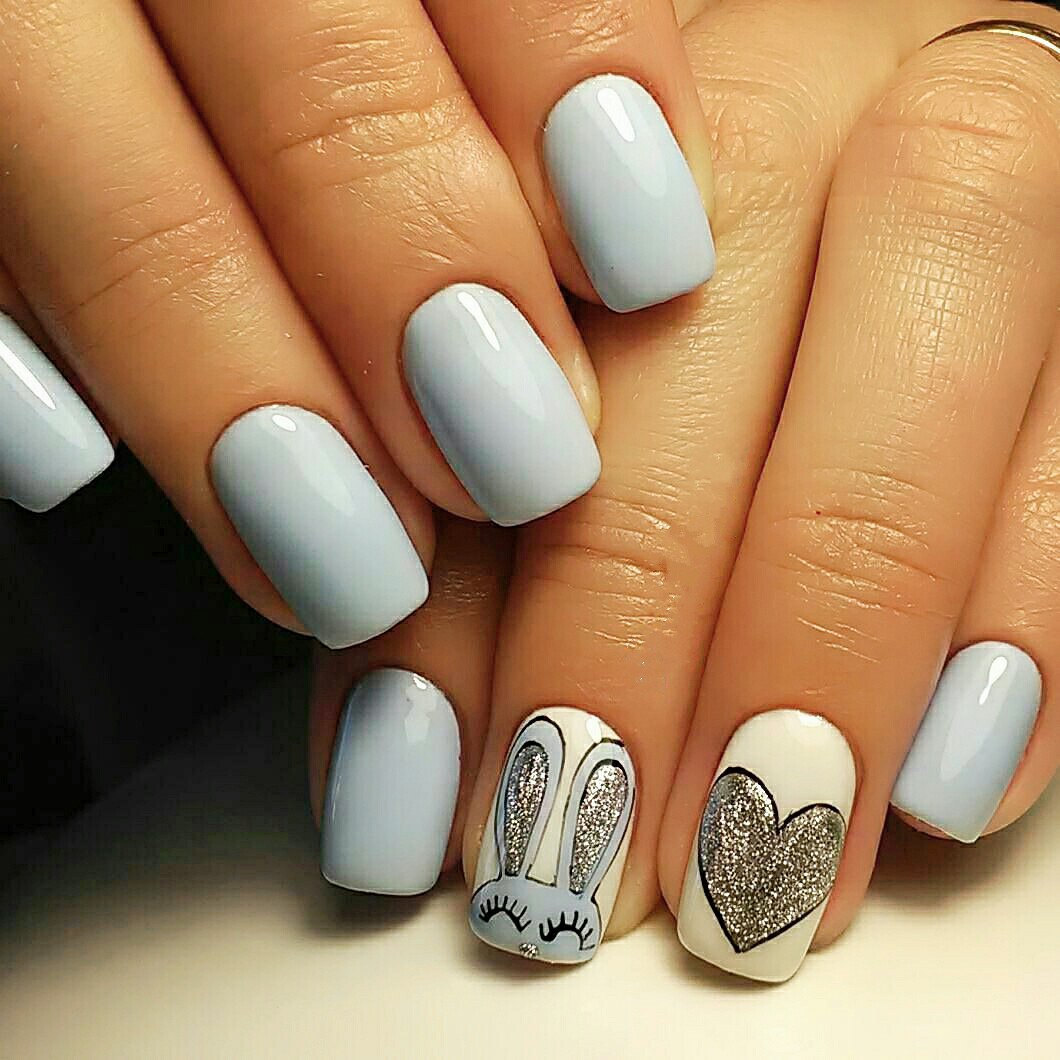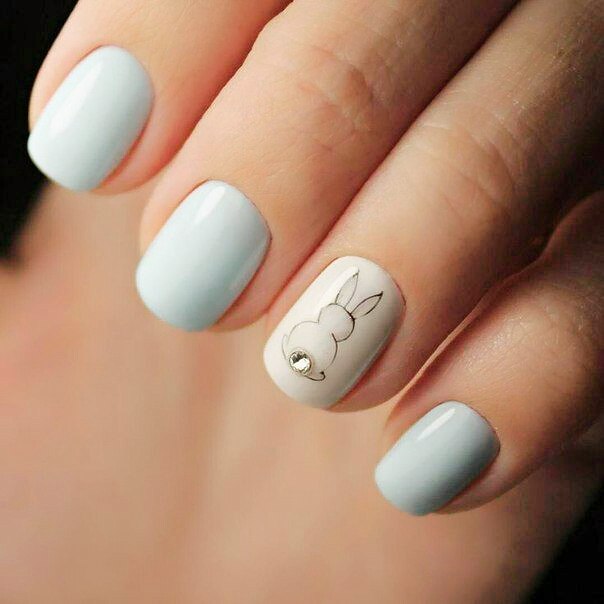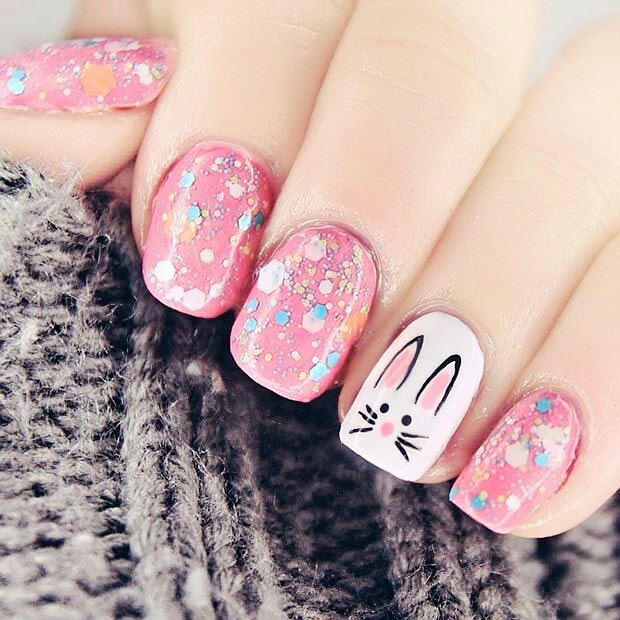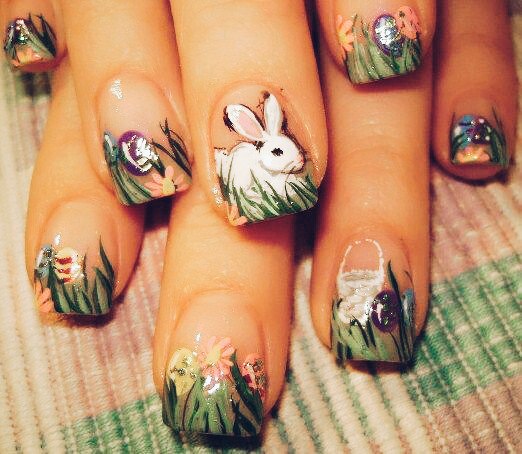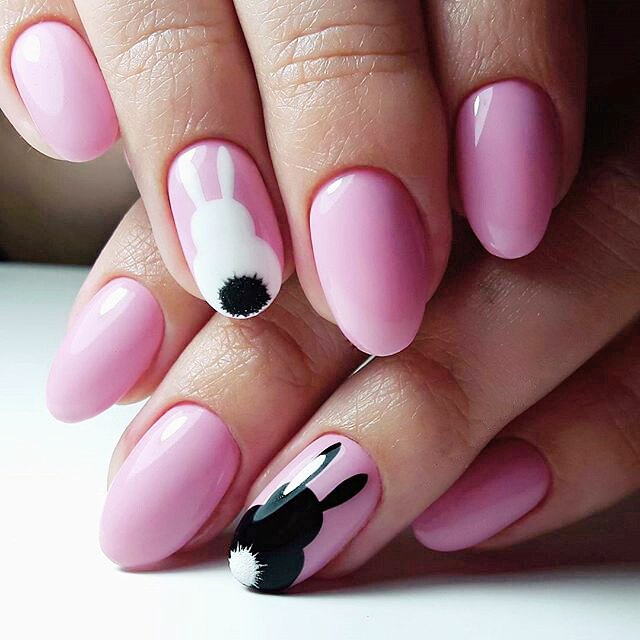 If you are bored of nude color, just add red shades, or even you can try to draw your rabbit by hand and then add some original details.
Easter Egg Nails
For those who can't live without surprises, we suggest you try these egg nail designs. They are not only pretty but easy to do.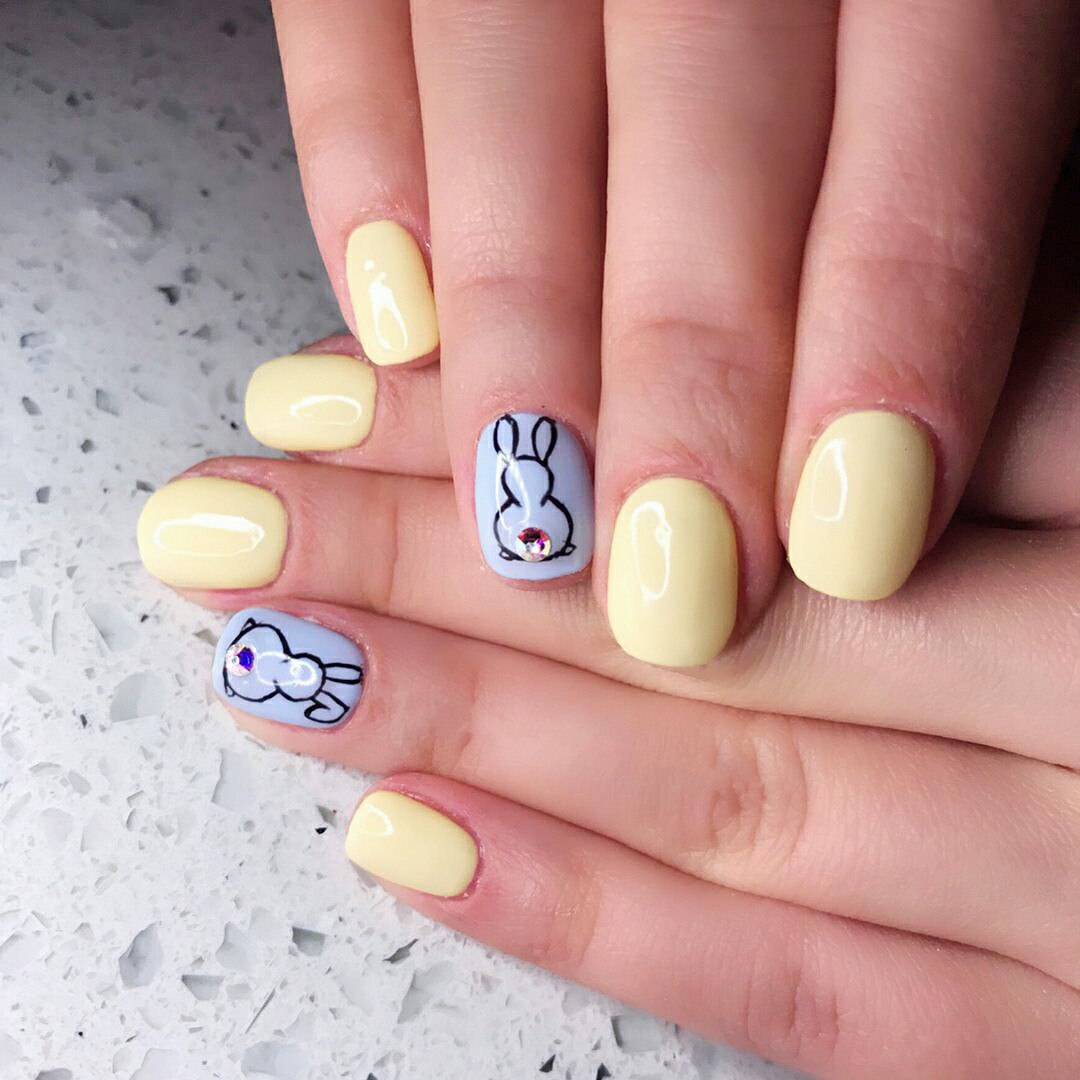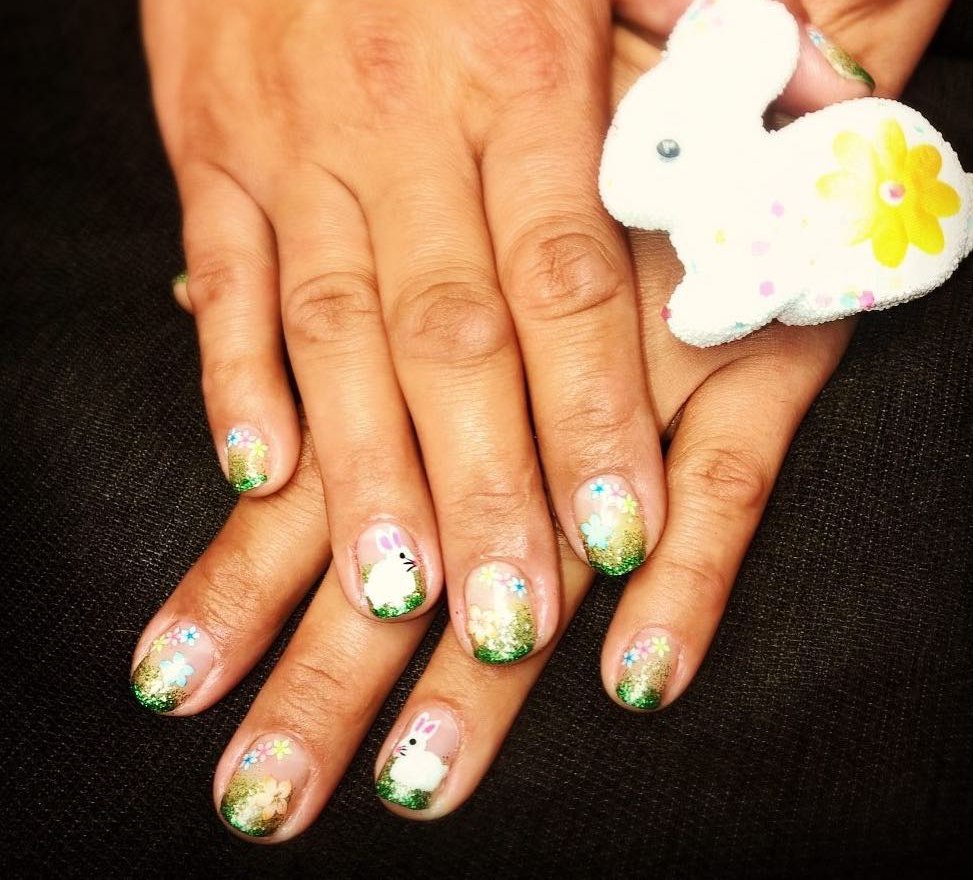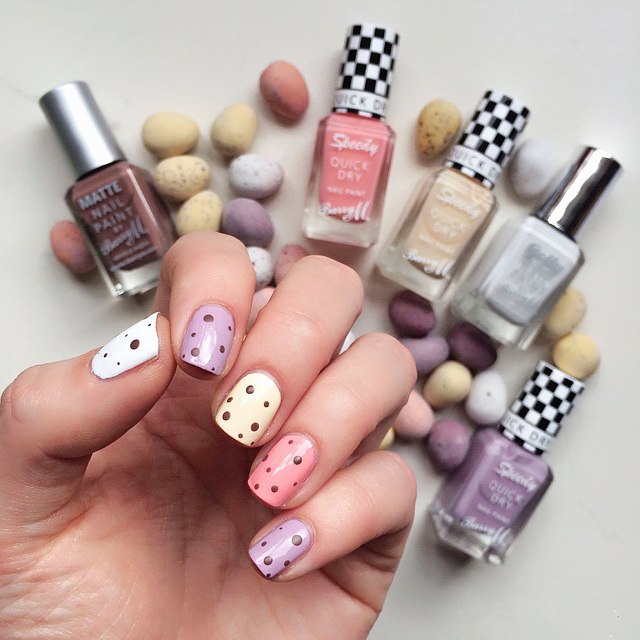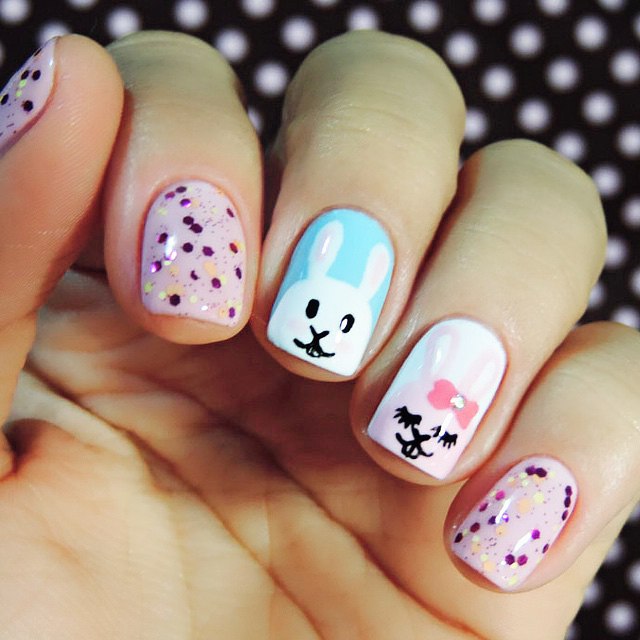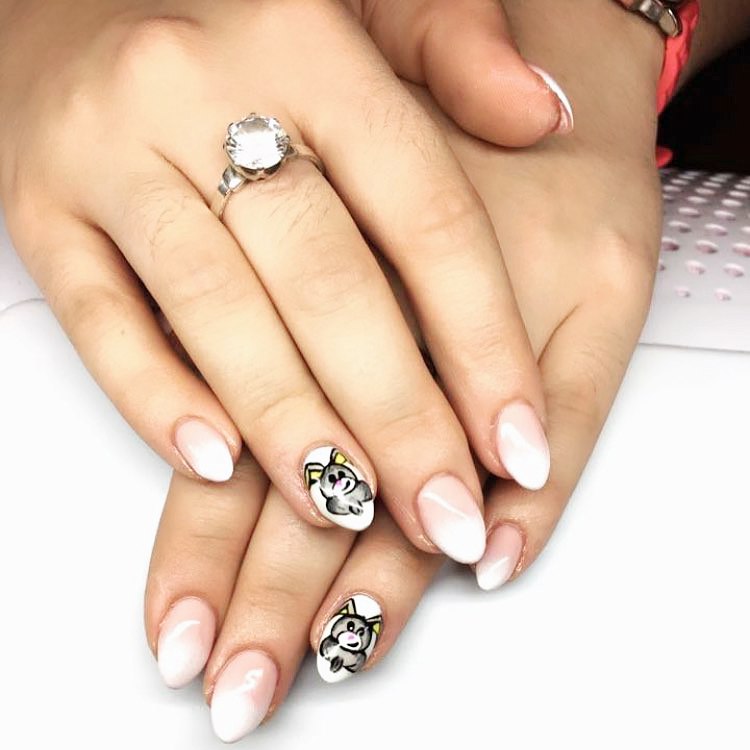 All you need are stickers or nail brushes if you want to make splashes or to draw cracked eggs. In few simple moves, you'll create a sunny-mood design!
Easter Bunny Nails
Are you eager to rock this pastel rainbow nail art? It's very popular to make ombre in a chevron pattern.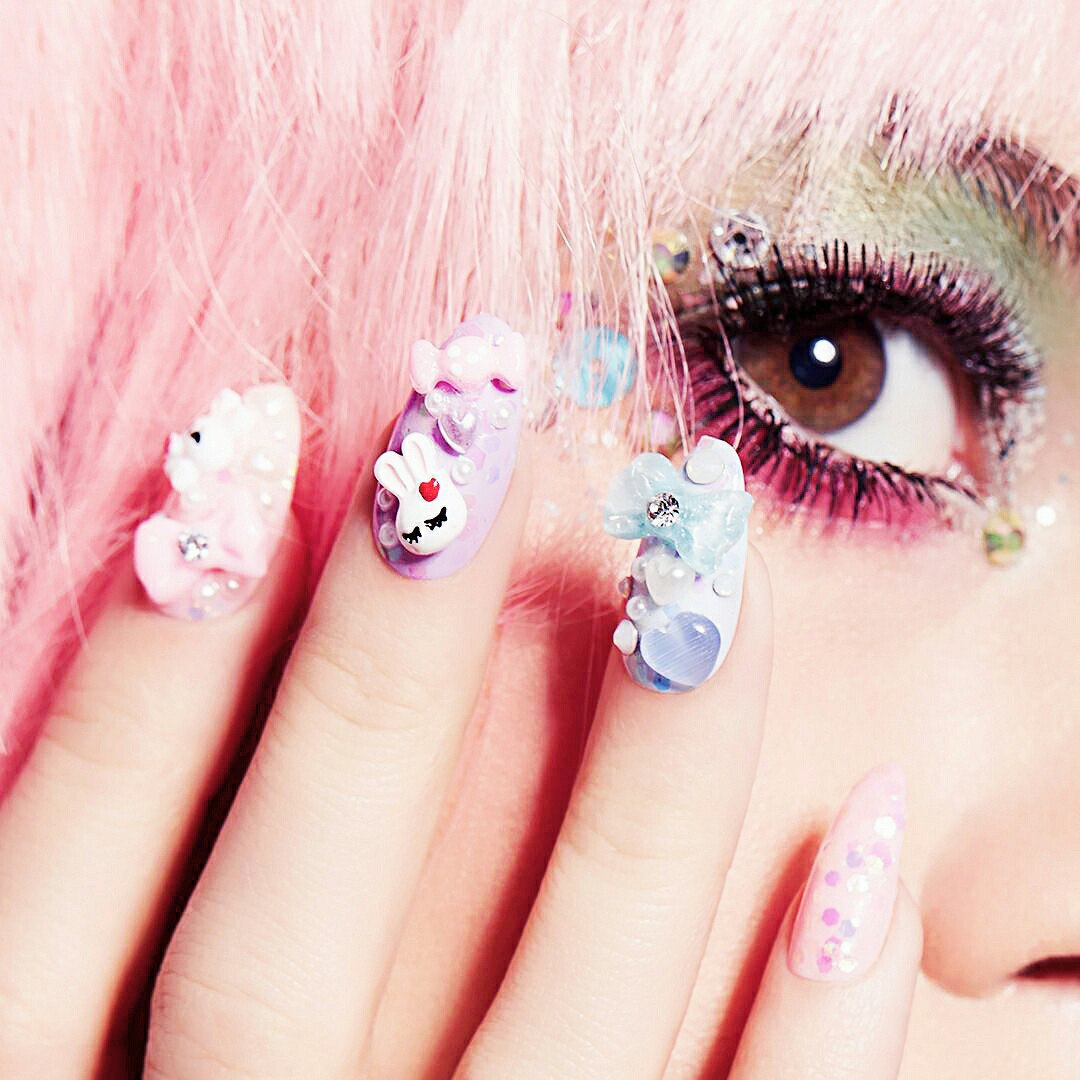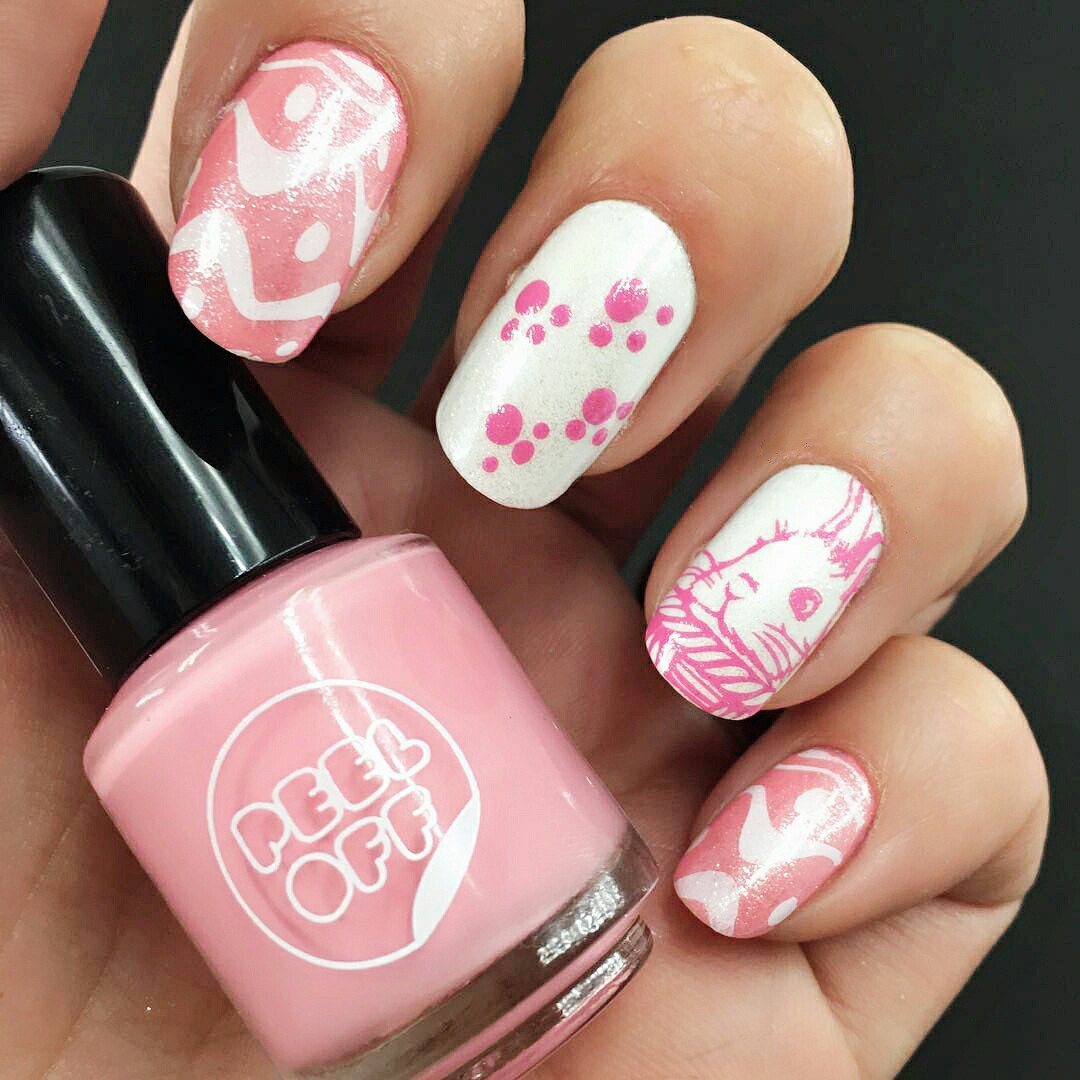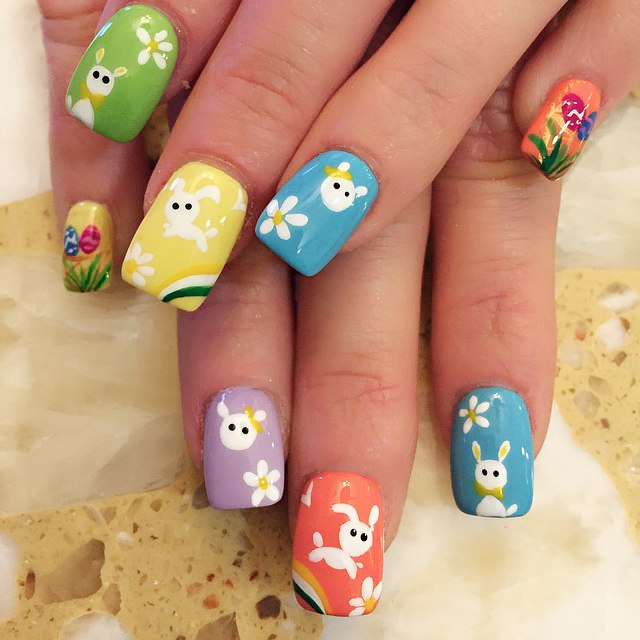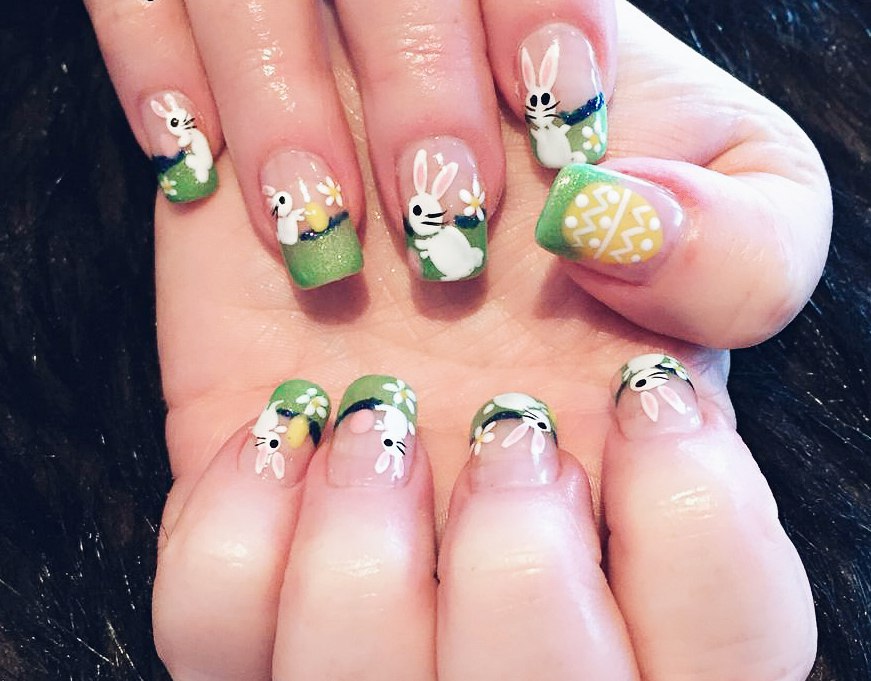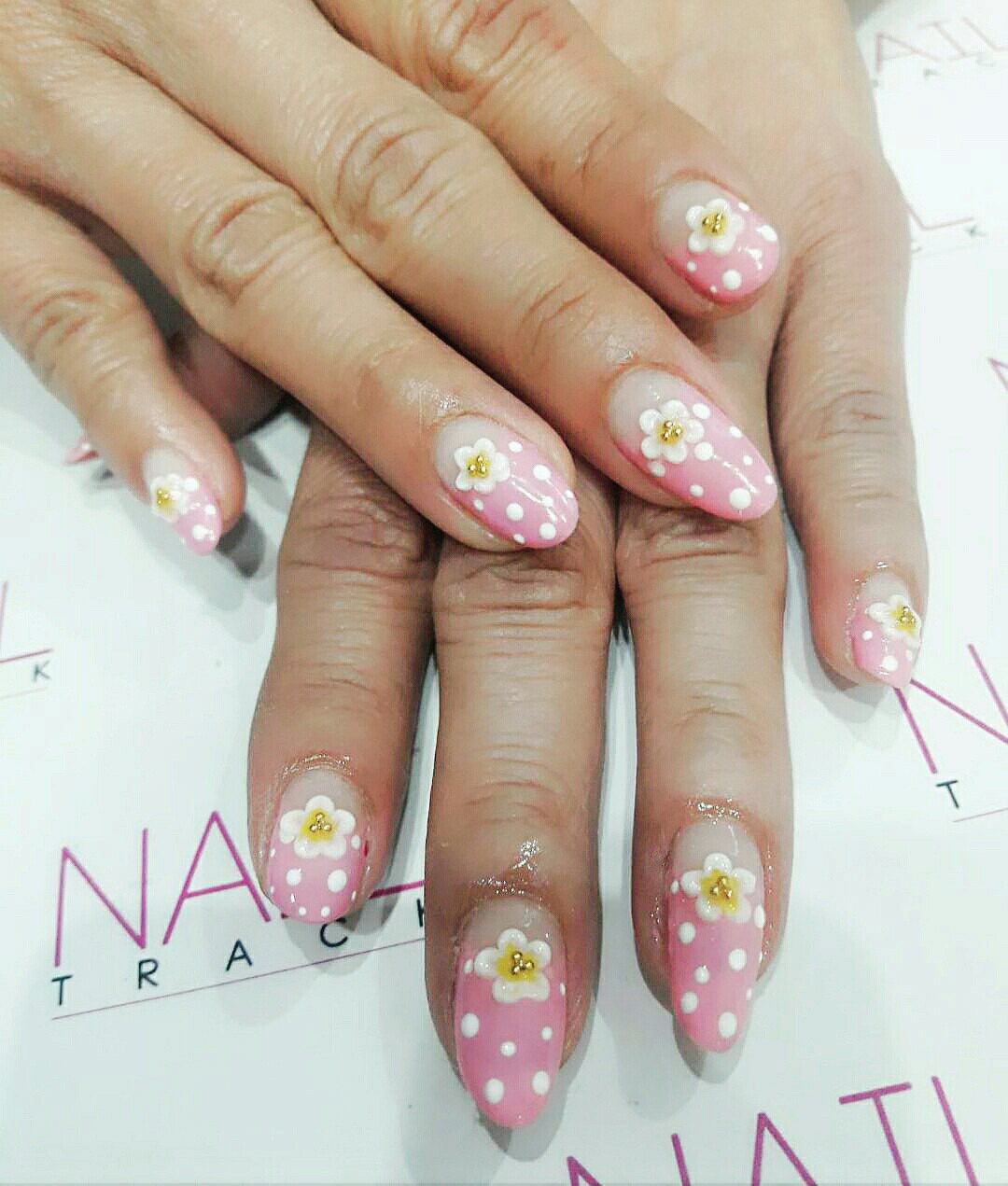 You can mix any colors; the main idea is a white base color which makes your design light.


How to Pick Up the Right Easter Nails Colors
As you can see, there are plenty of ways how to rock your favorite polka dots during Easter. From simple hand-painted dots to colorful design where dots are different in their color and size. If you'd like to add Easter mood you always can add a rabbit or any other symbol of a holiday.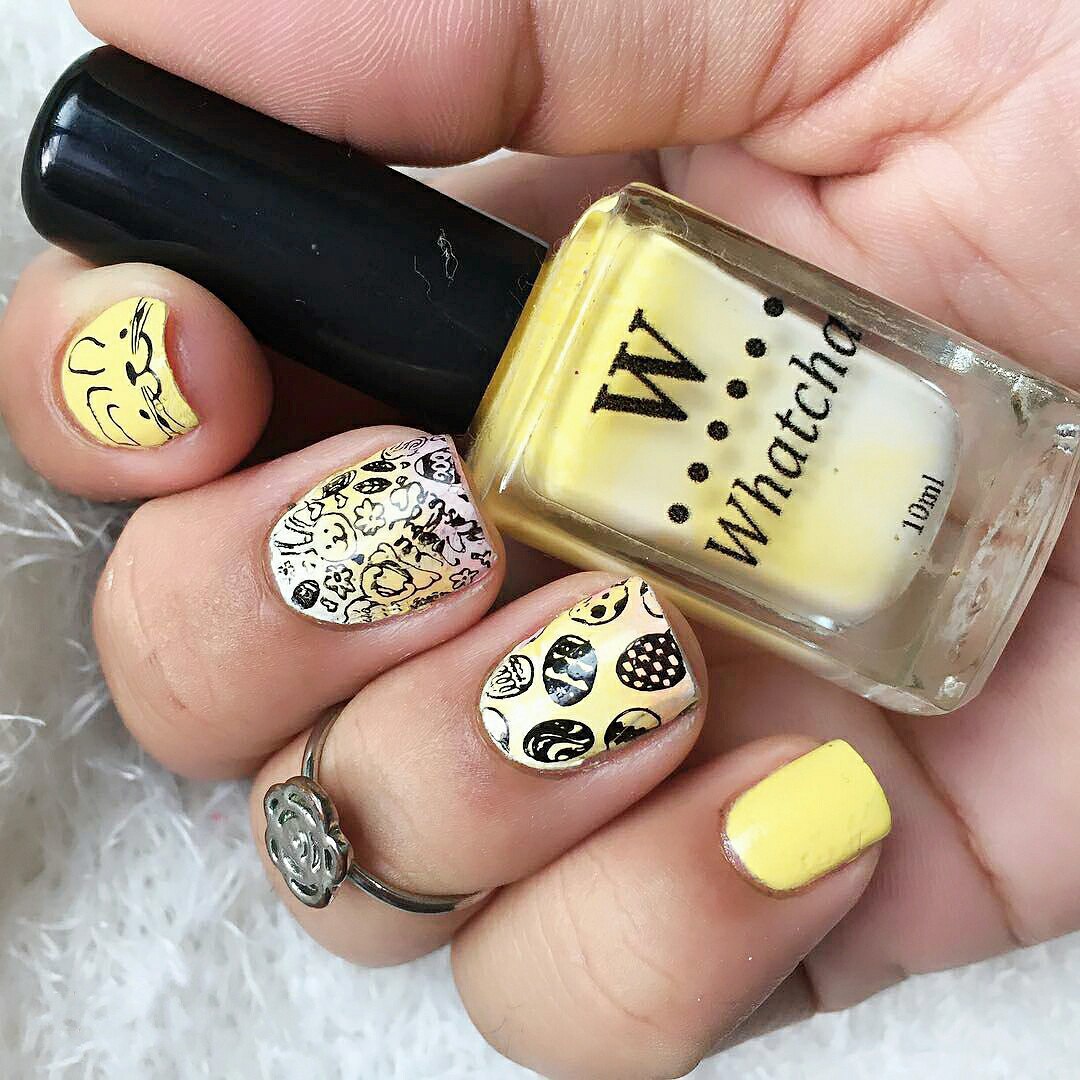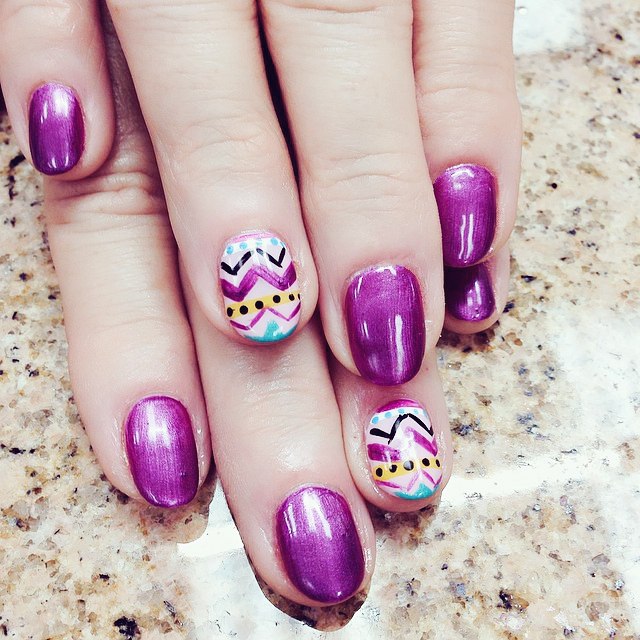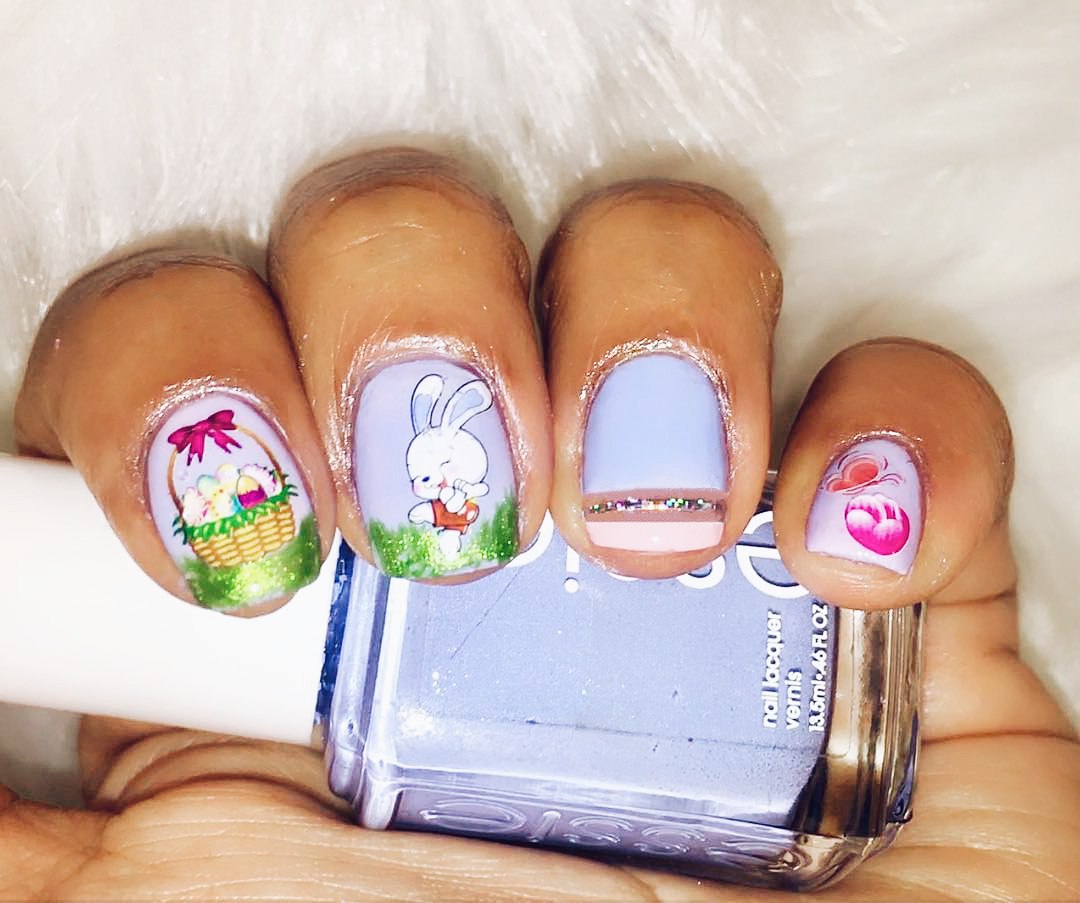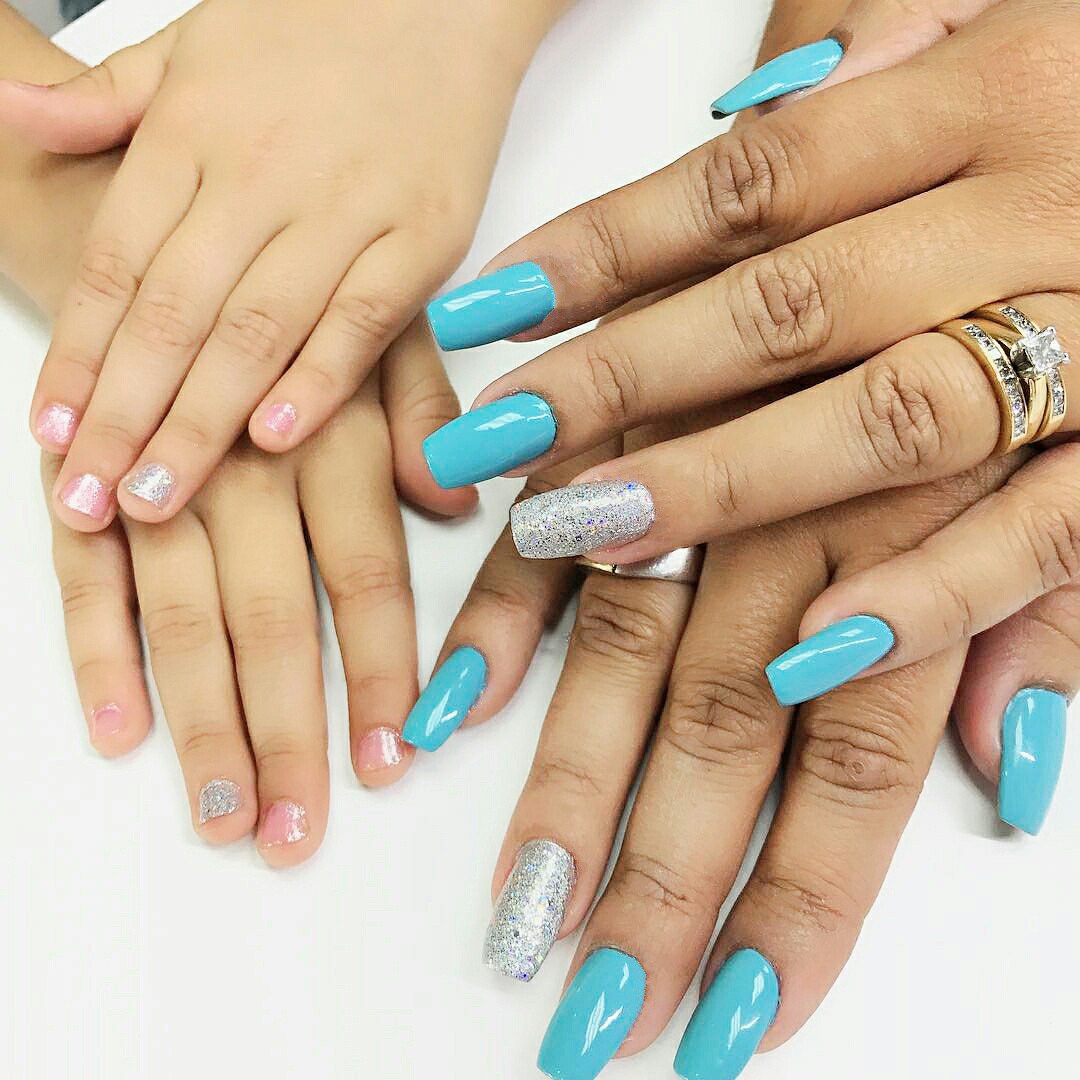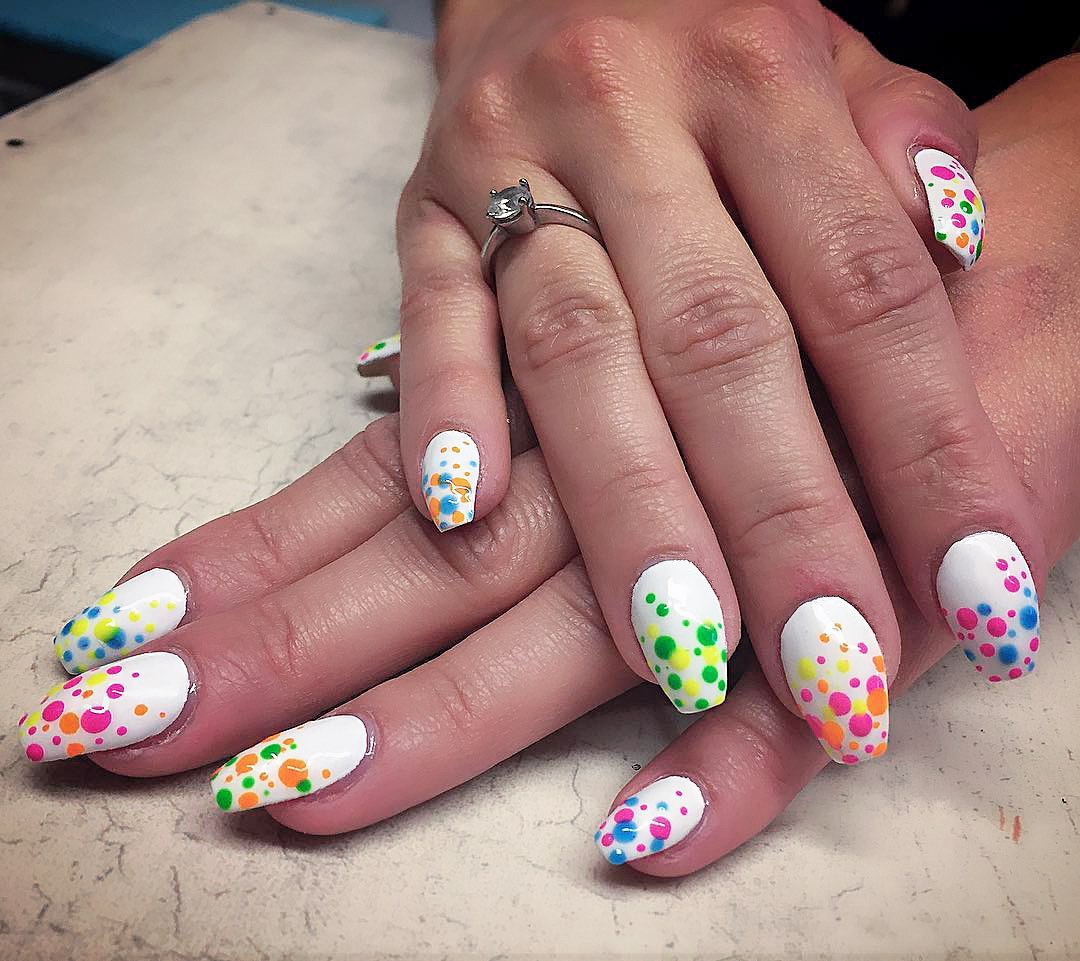 If you still need another way how to rock your nails on Easter Sunday without eggs and rabbits and looking for something cheerful and simple we suggest trying polka dots designs. As you can see above it's can be embodied in any colors. Be brave and mix colors of your mood to get an impressive look!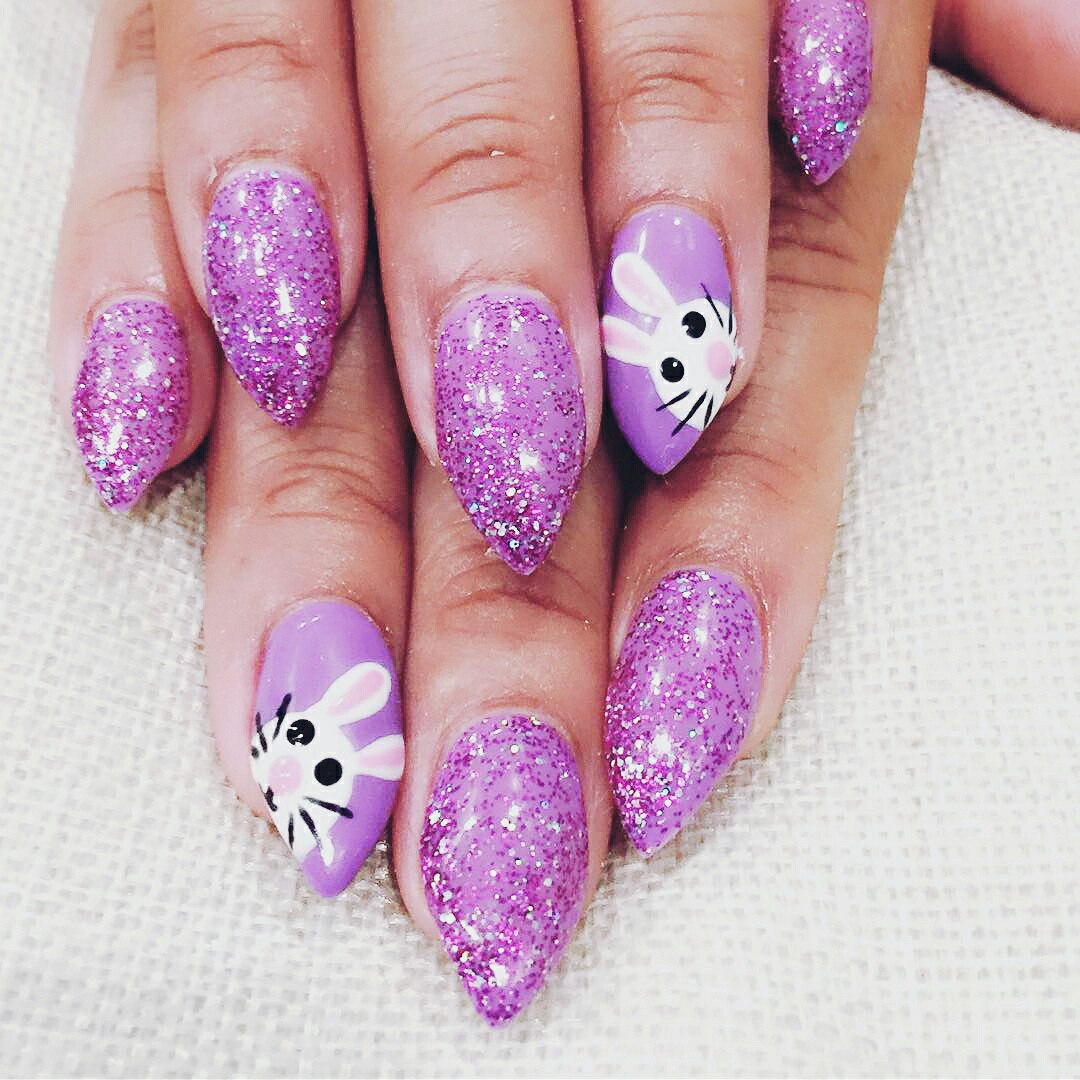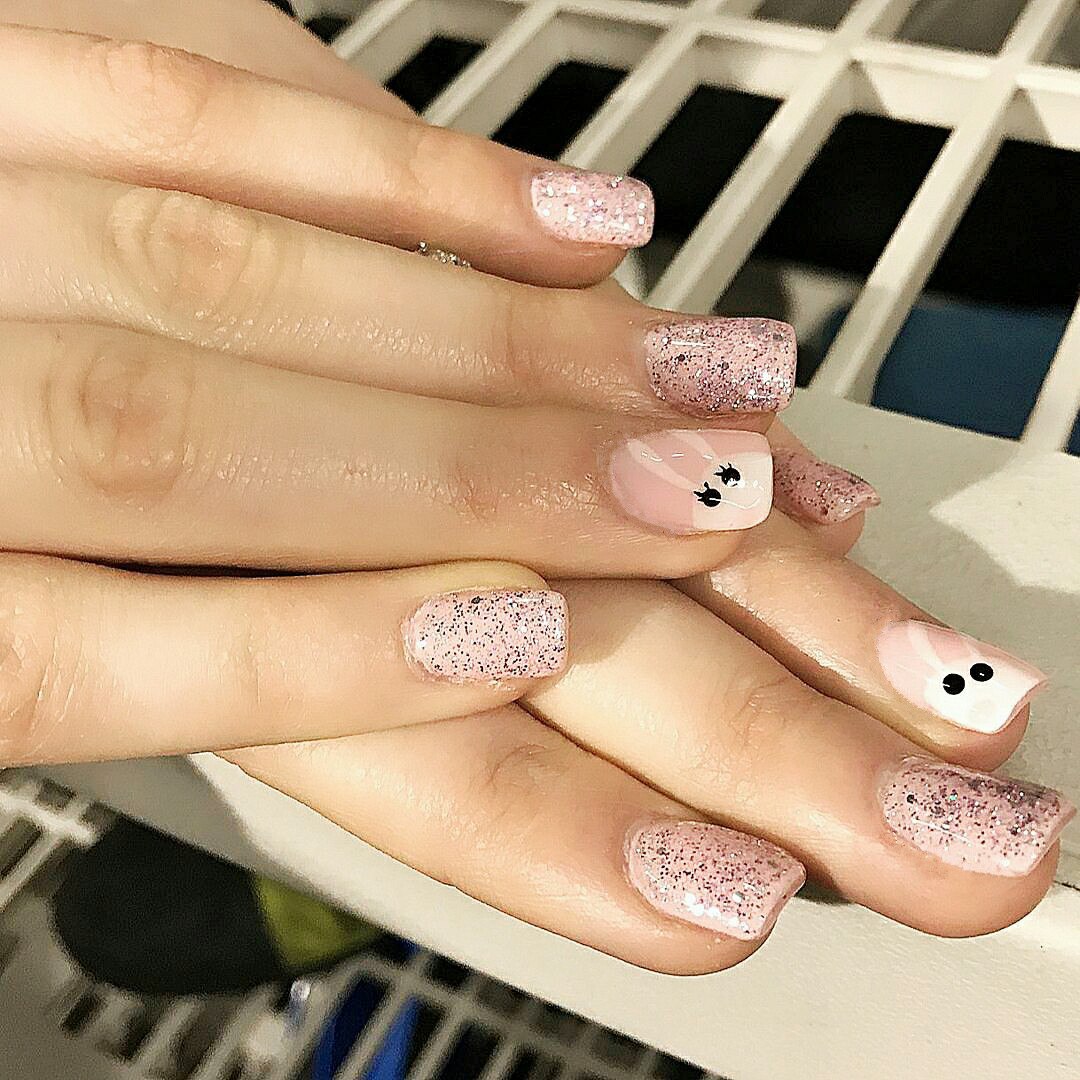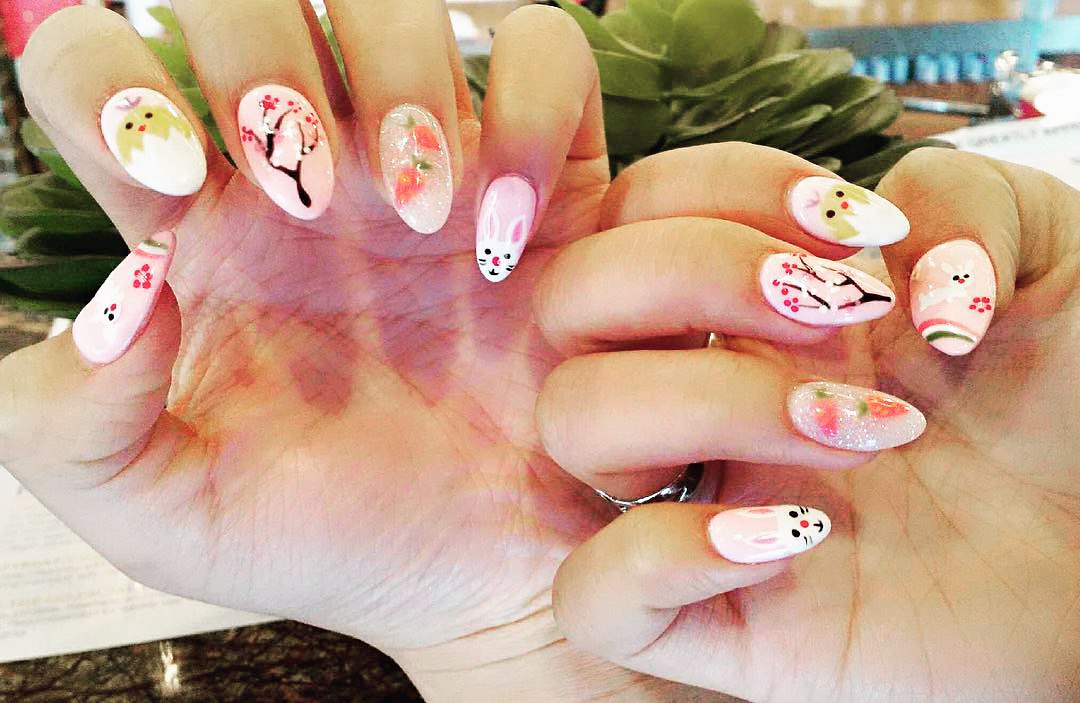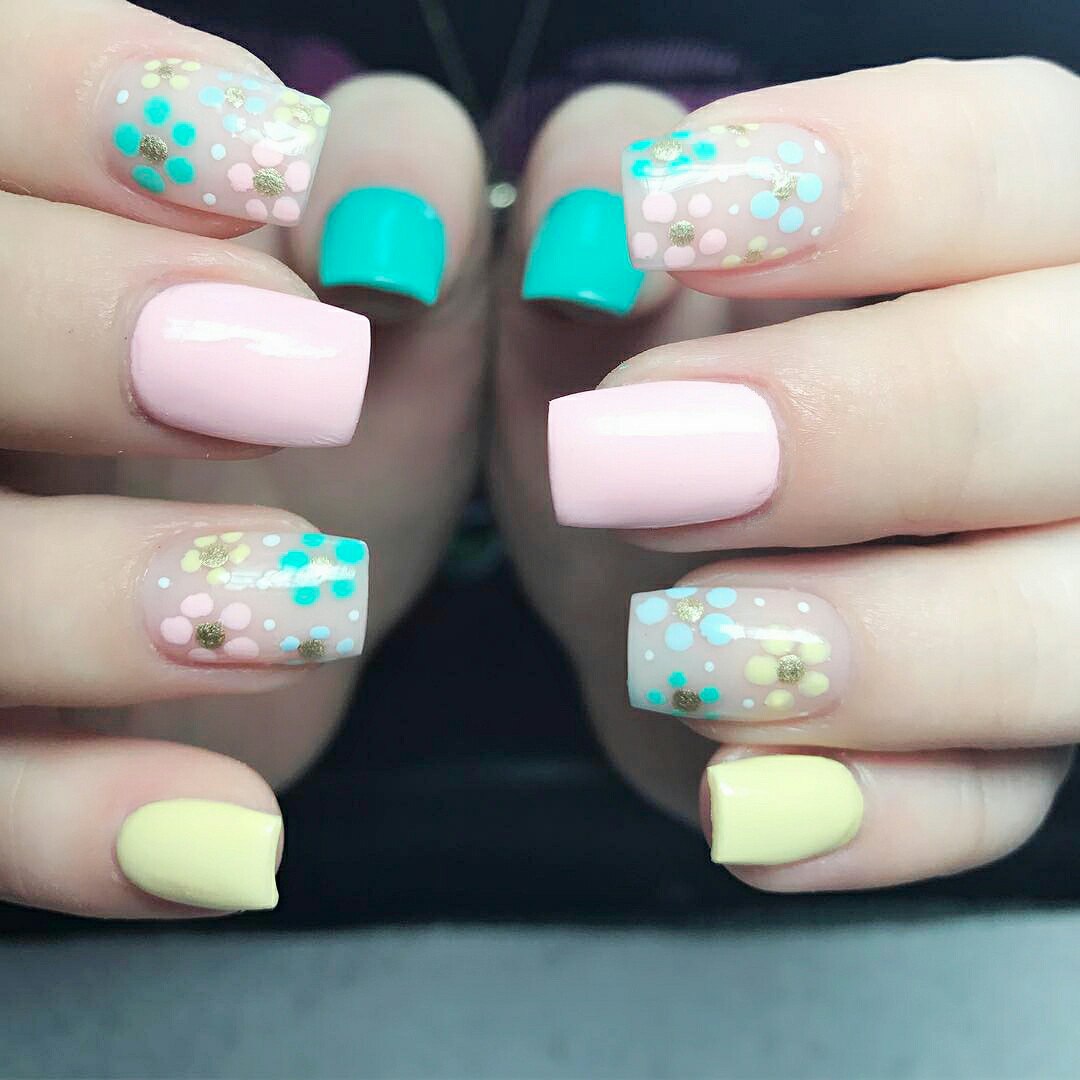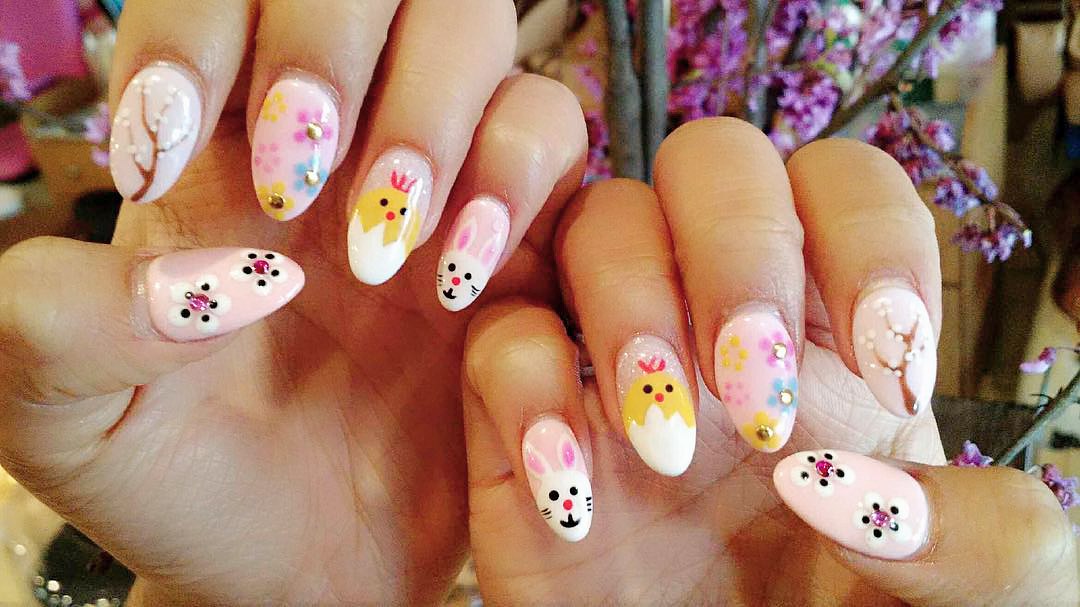 There are many ways how to apply glitter. For Easter Sunday we suggest trying the following arts:
Combo a light nude base with light pearl glitter. This cute art will suit modest outfits. Can be applied to women any age.
A pastel pink base better to mix with silver and white colors to make your nails light and feminine. Use small fractured glitter for this nail design. Chevron and other types of patterns add a joyful mood.
Ombre designs. To avoid a rainbow, use one color in different shades for every nail. Glitter can be added as stripes, or you can apply it on the top or bottom of your nail to finish an ombre.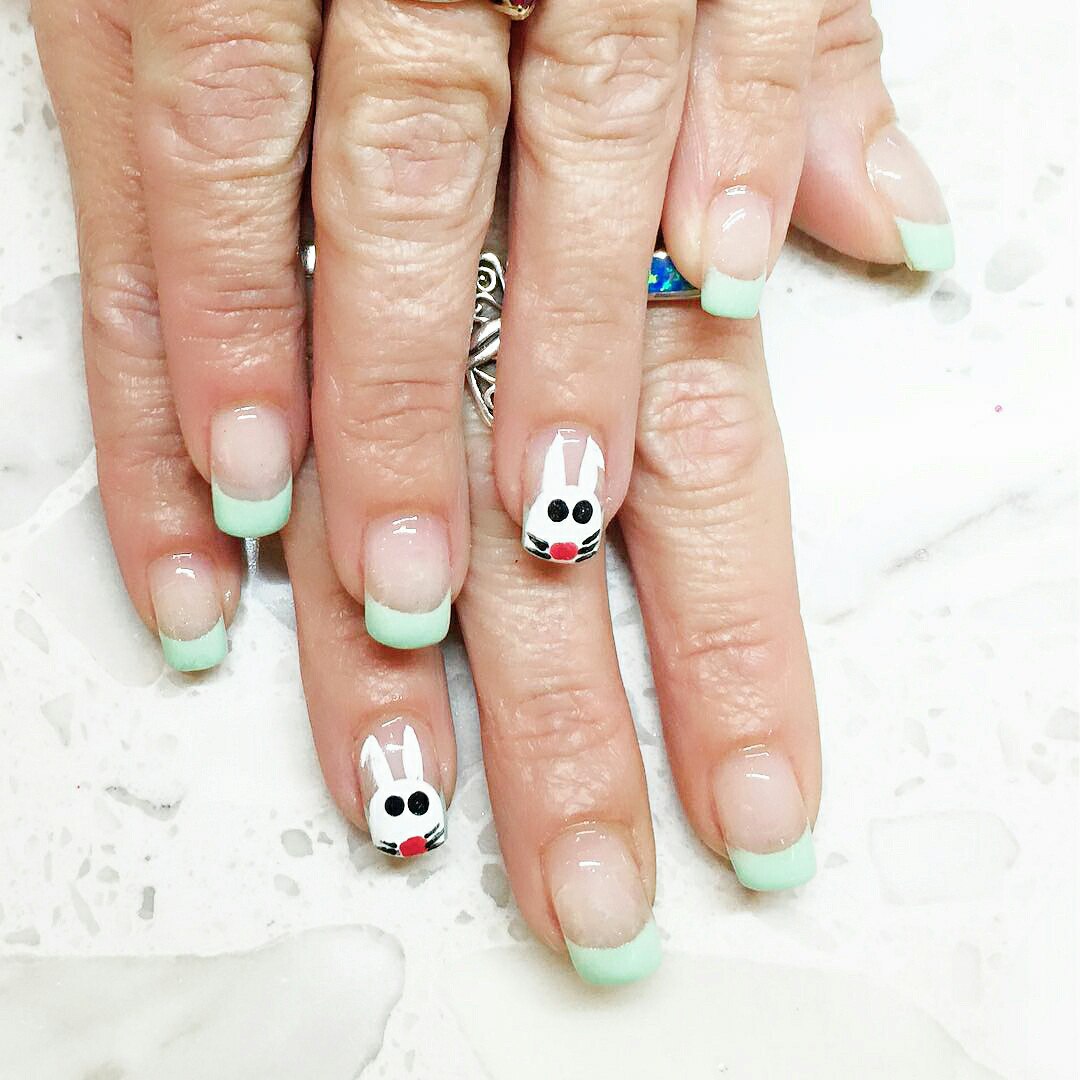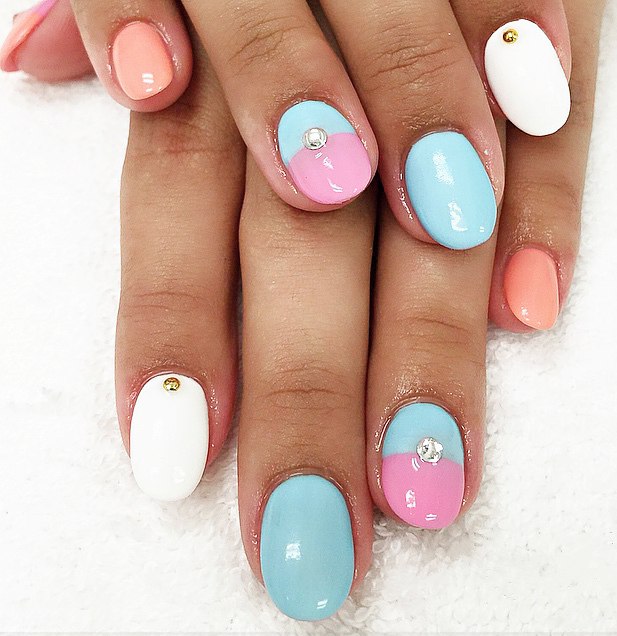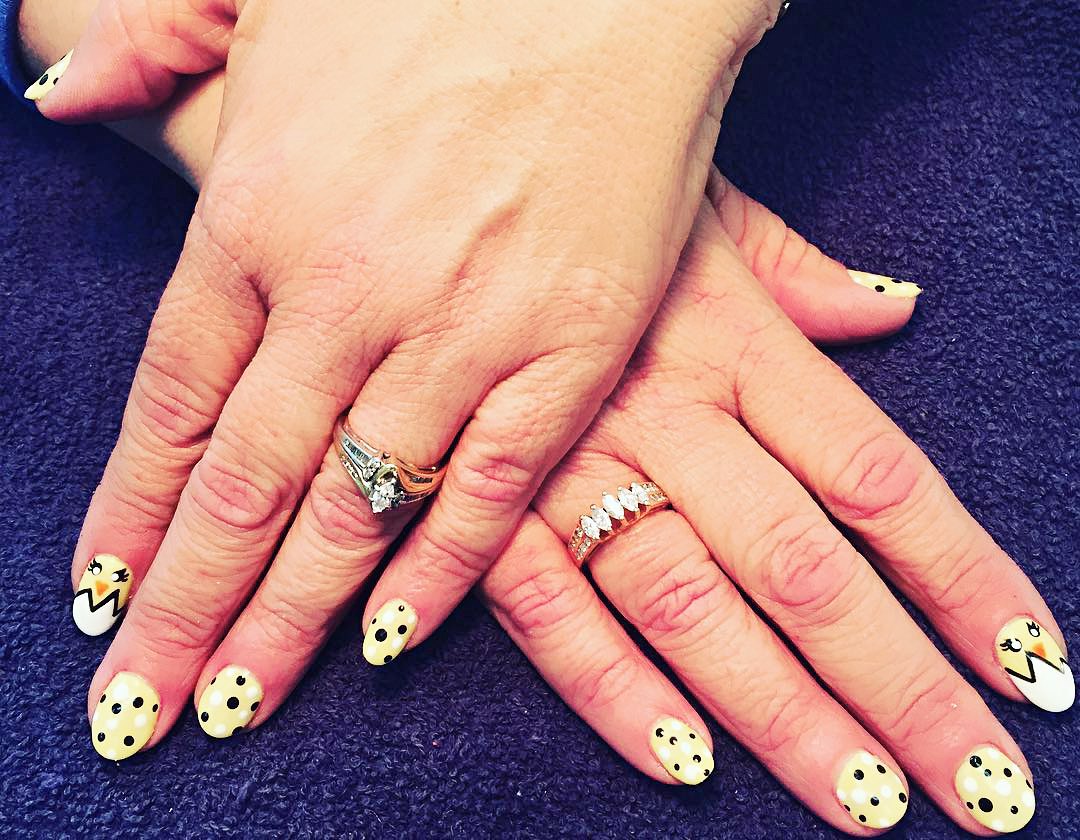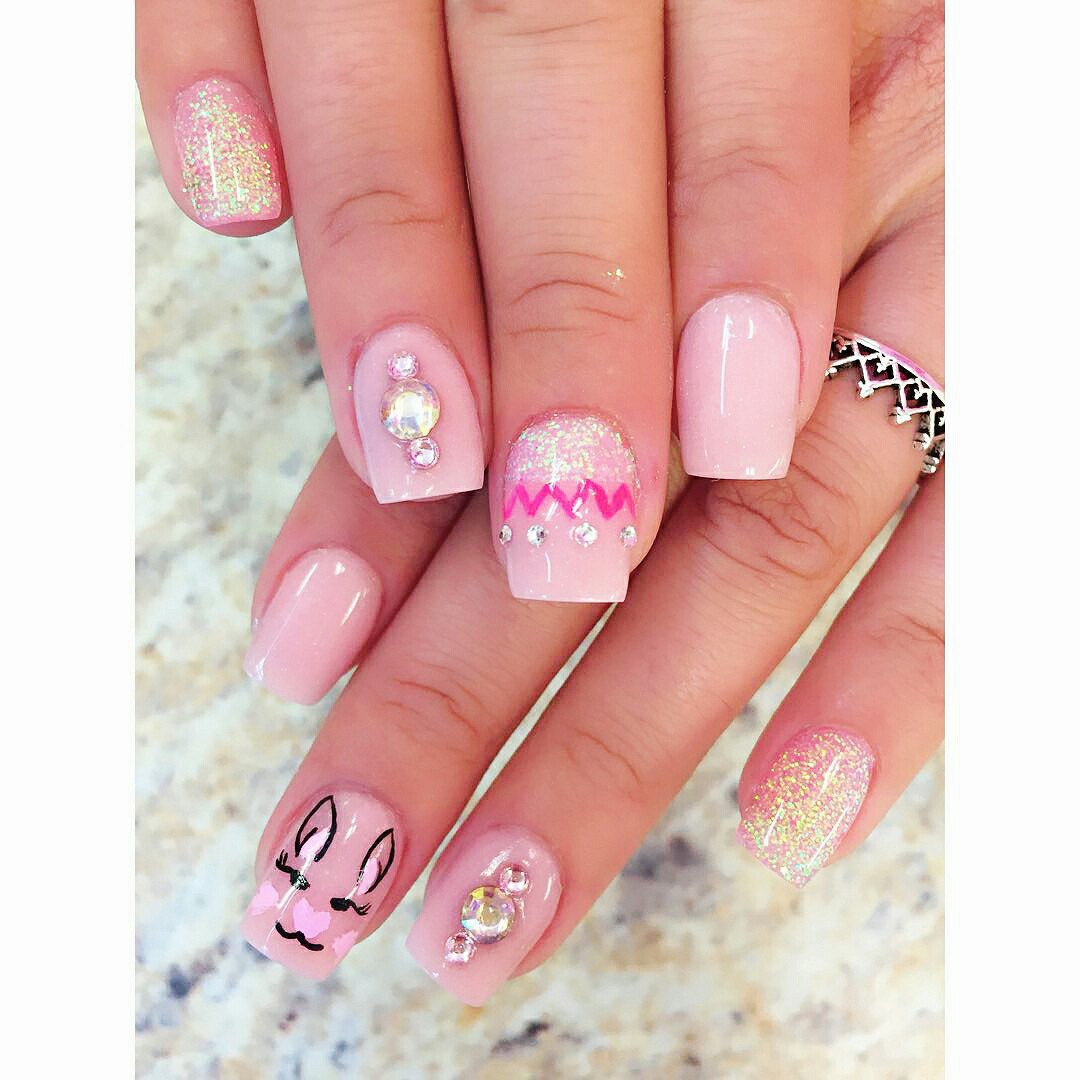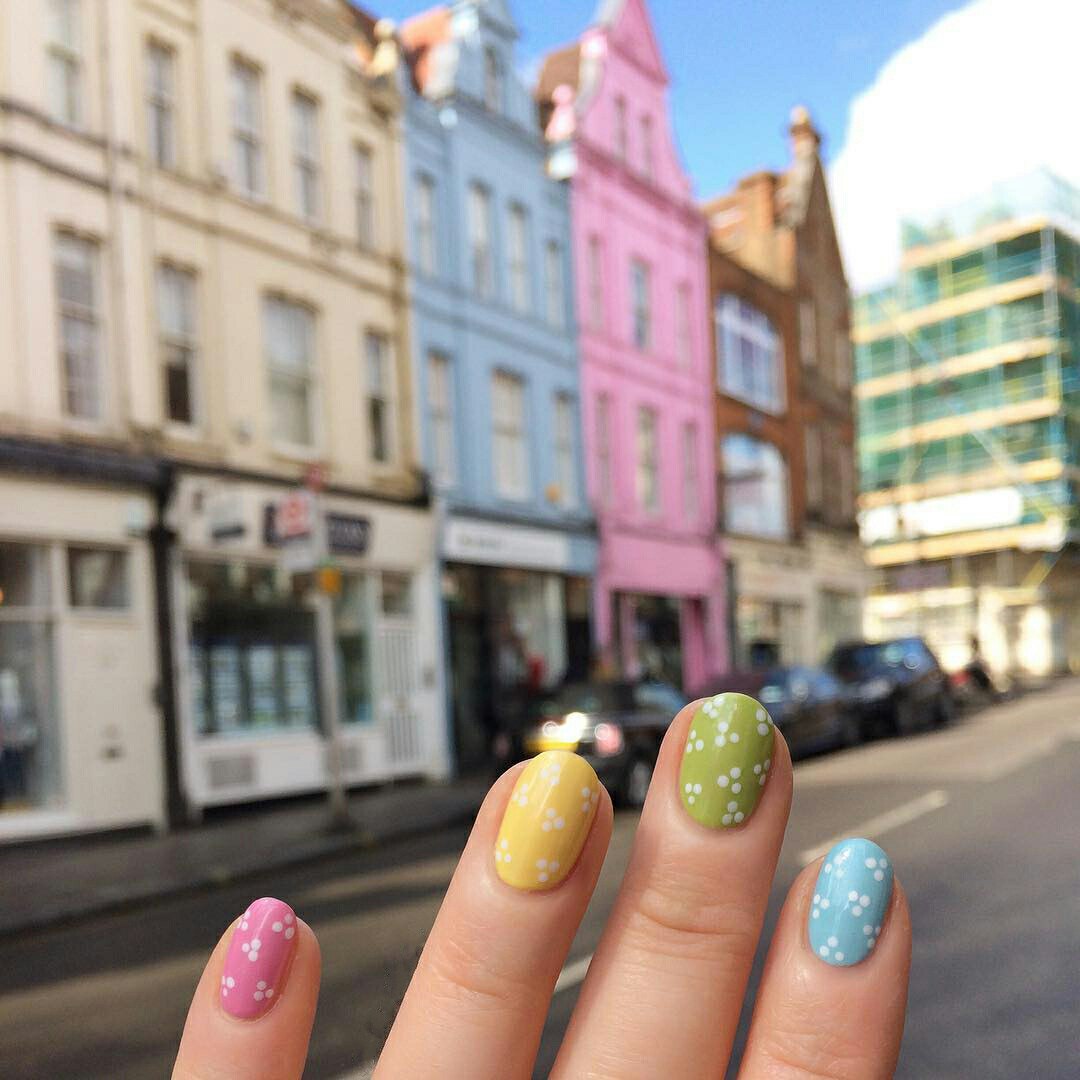 When you are short of time, you can always use a simple nail polish that includes glitter pieces. To achieve such a bright design, you should apply the polish more than once.


Pictures of Pretty Easter Nails
Here are trendy nail art ideas for the Easter Sunday.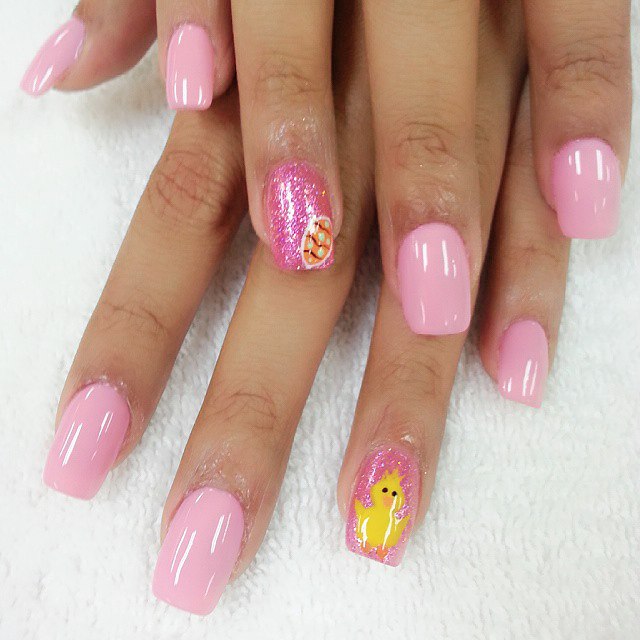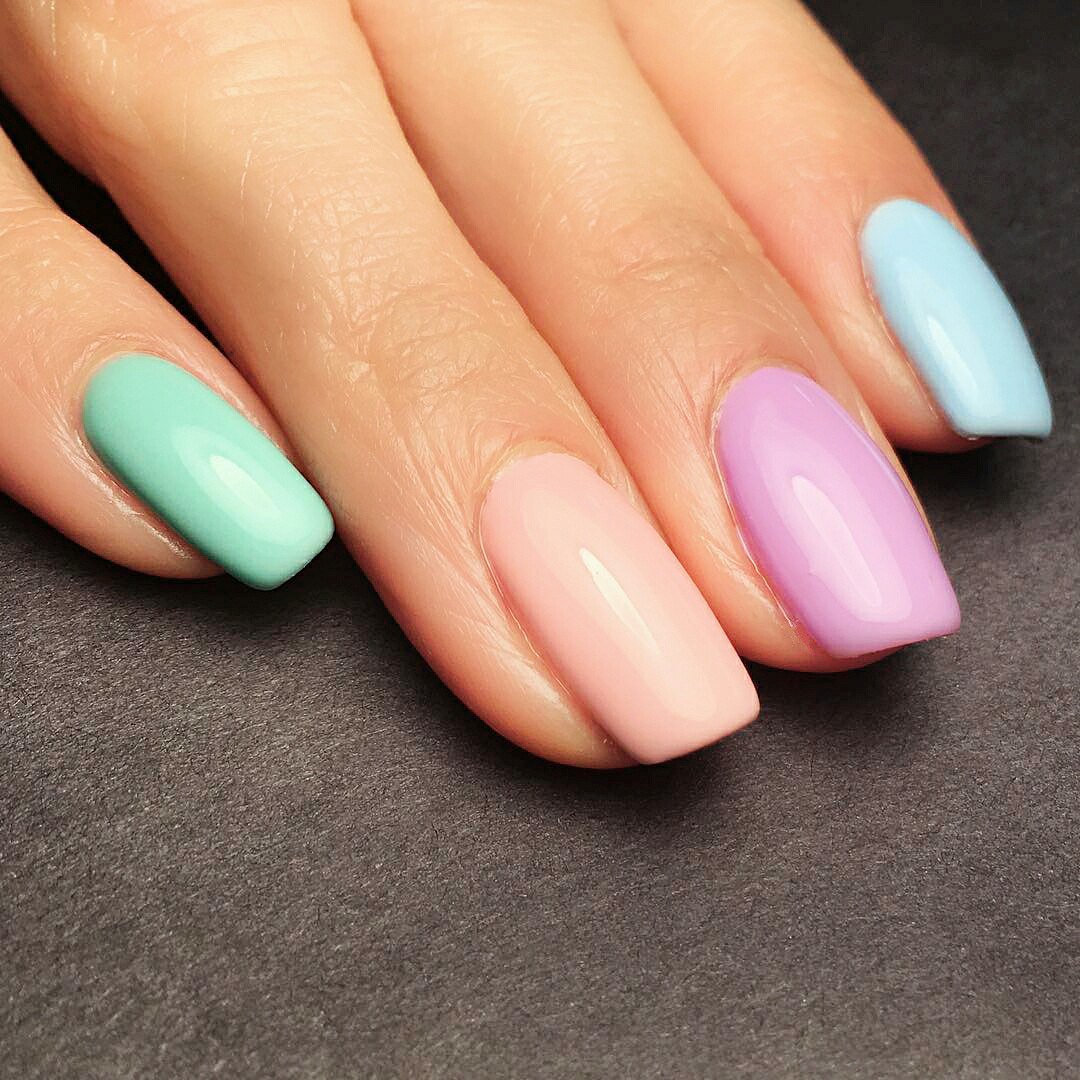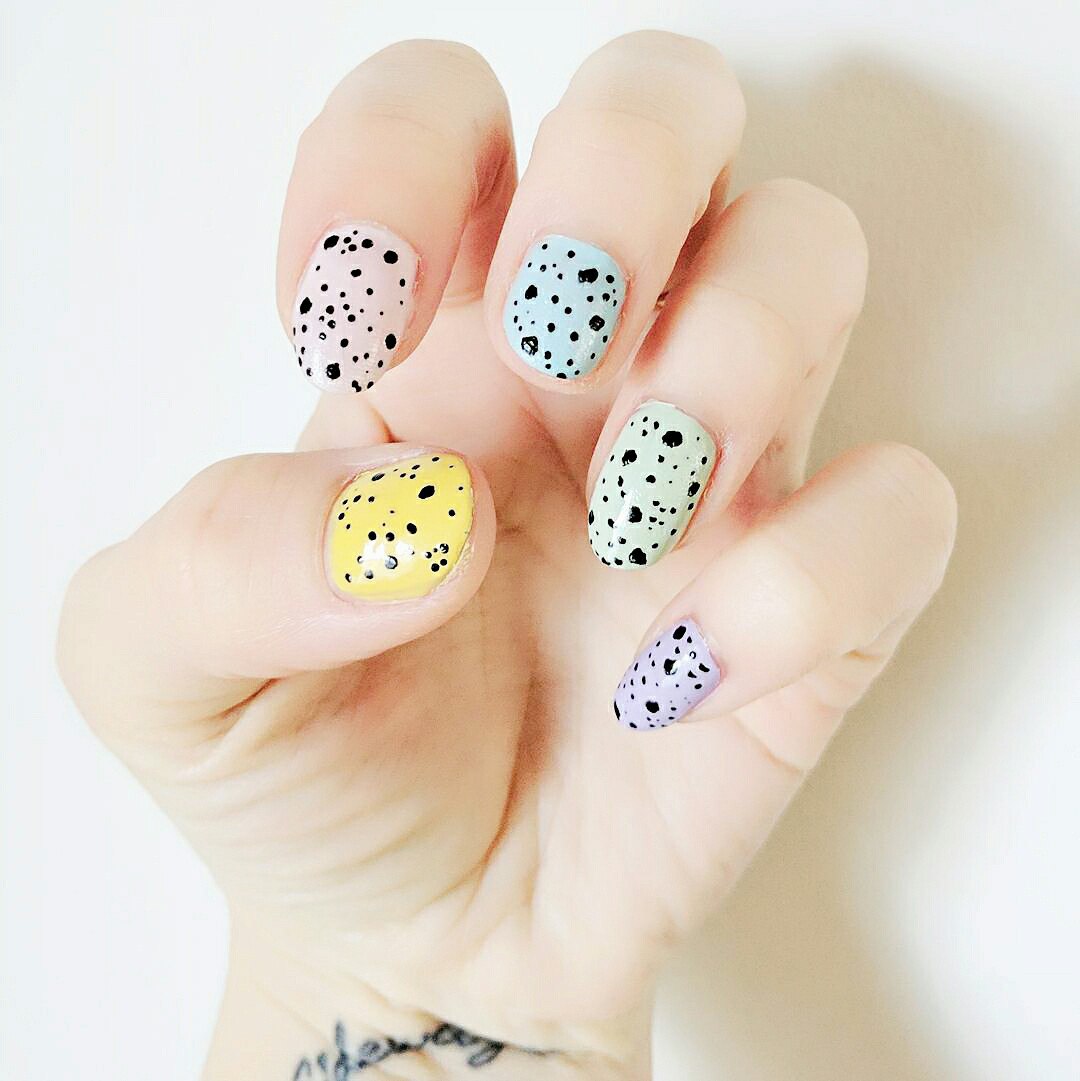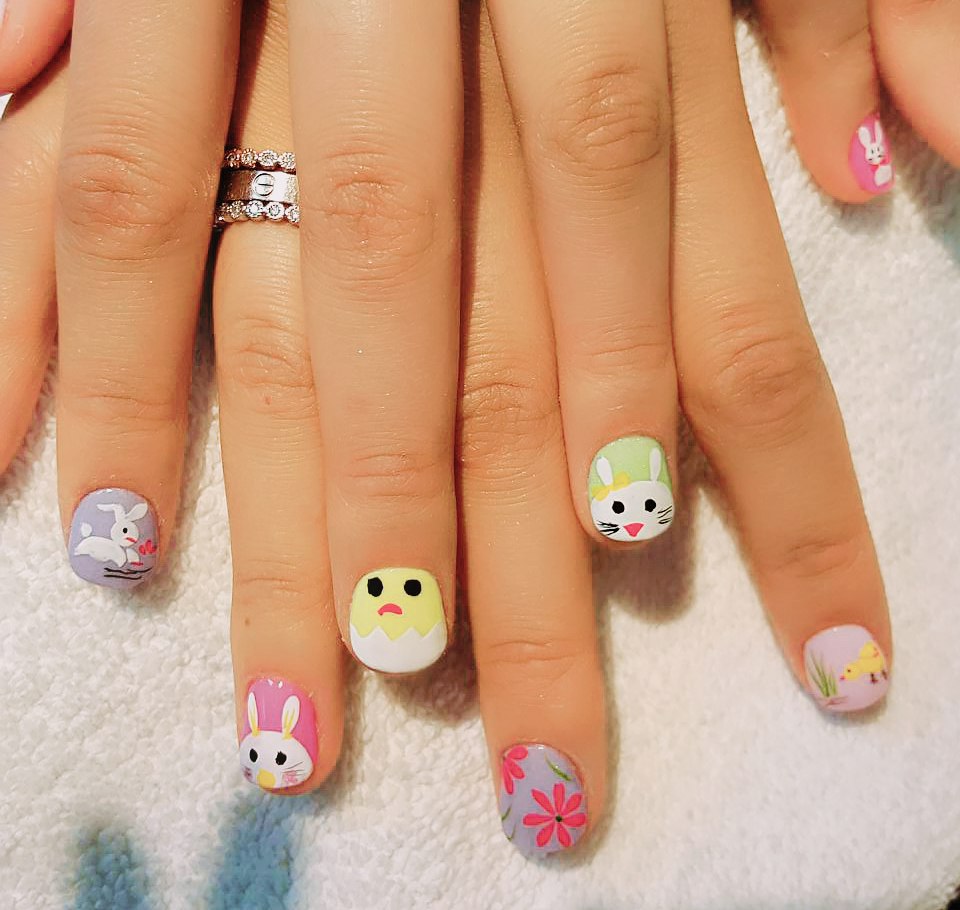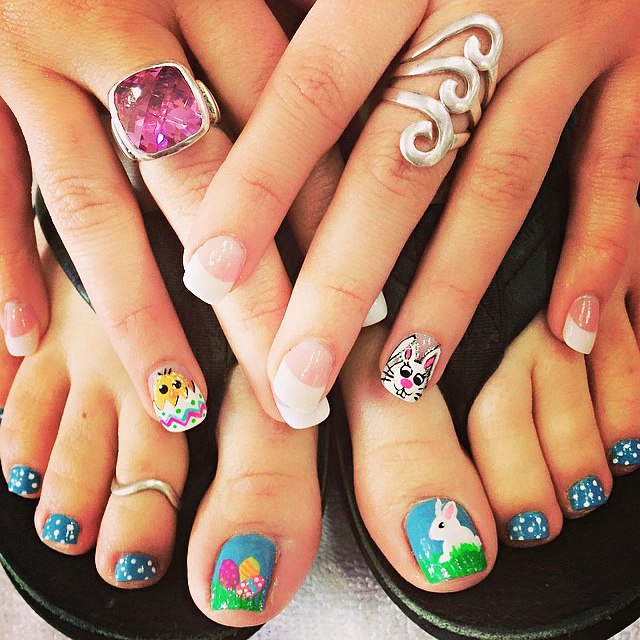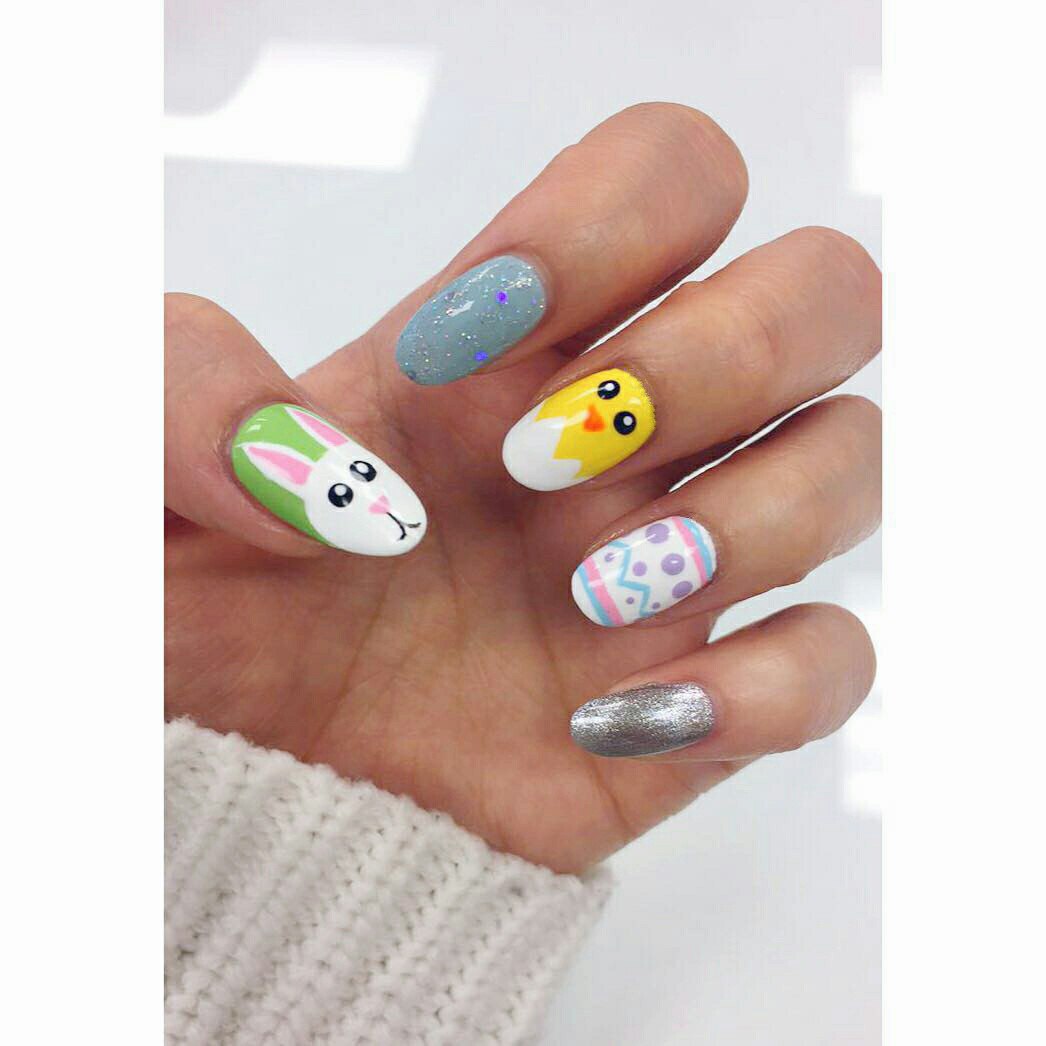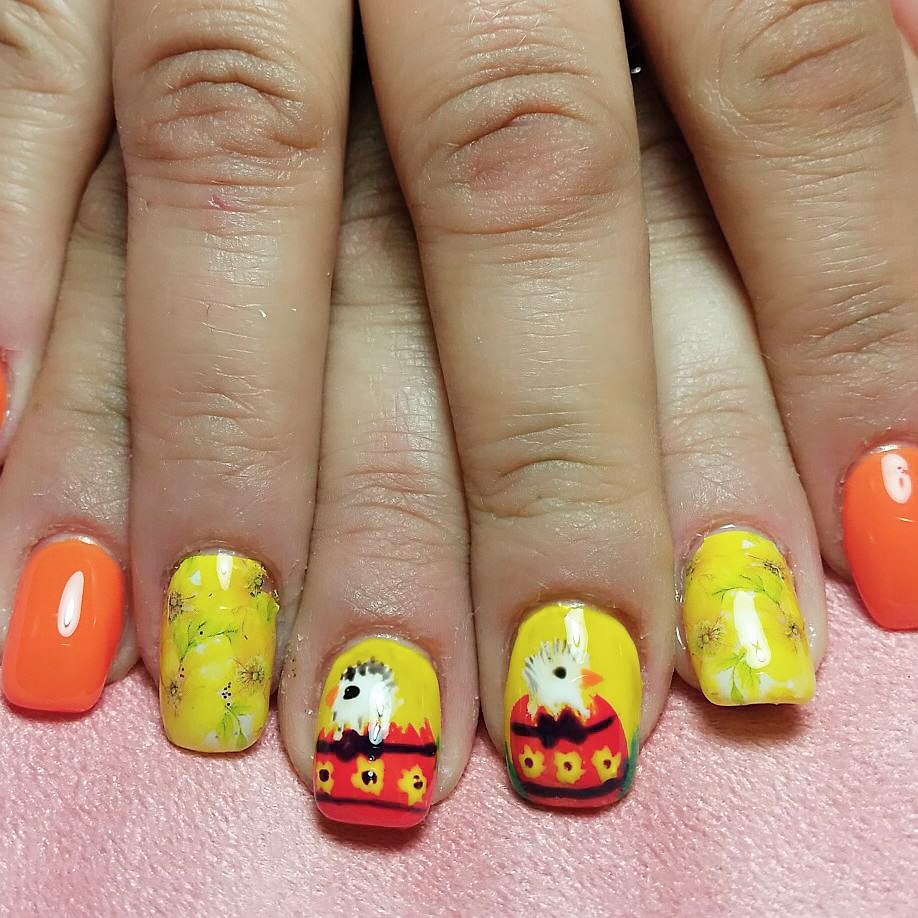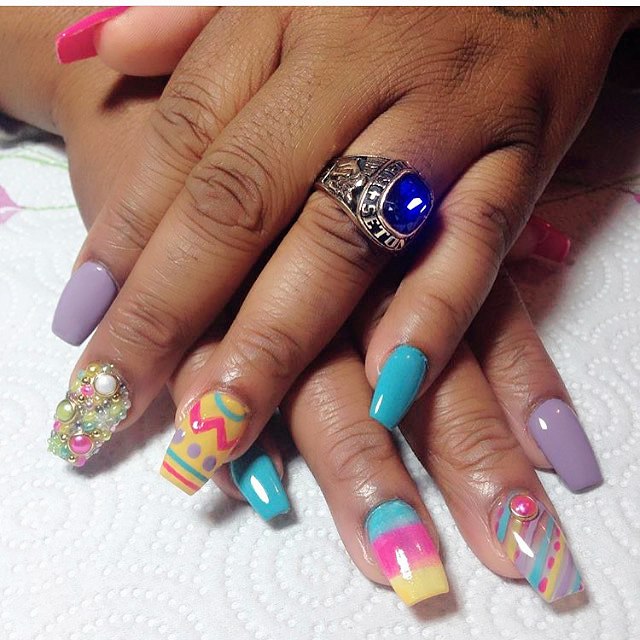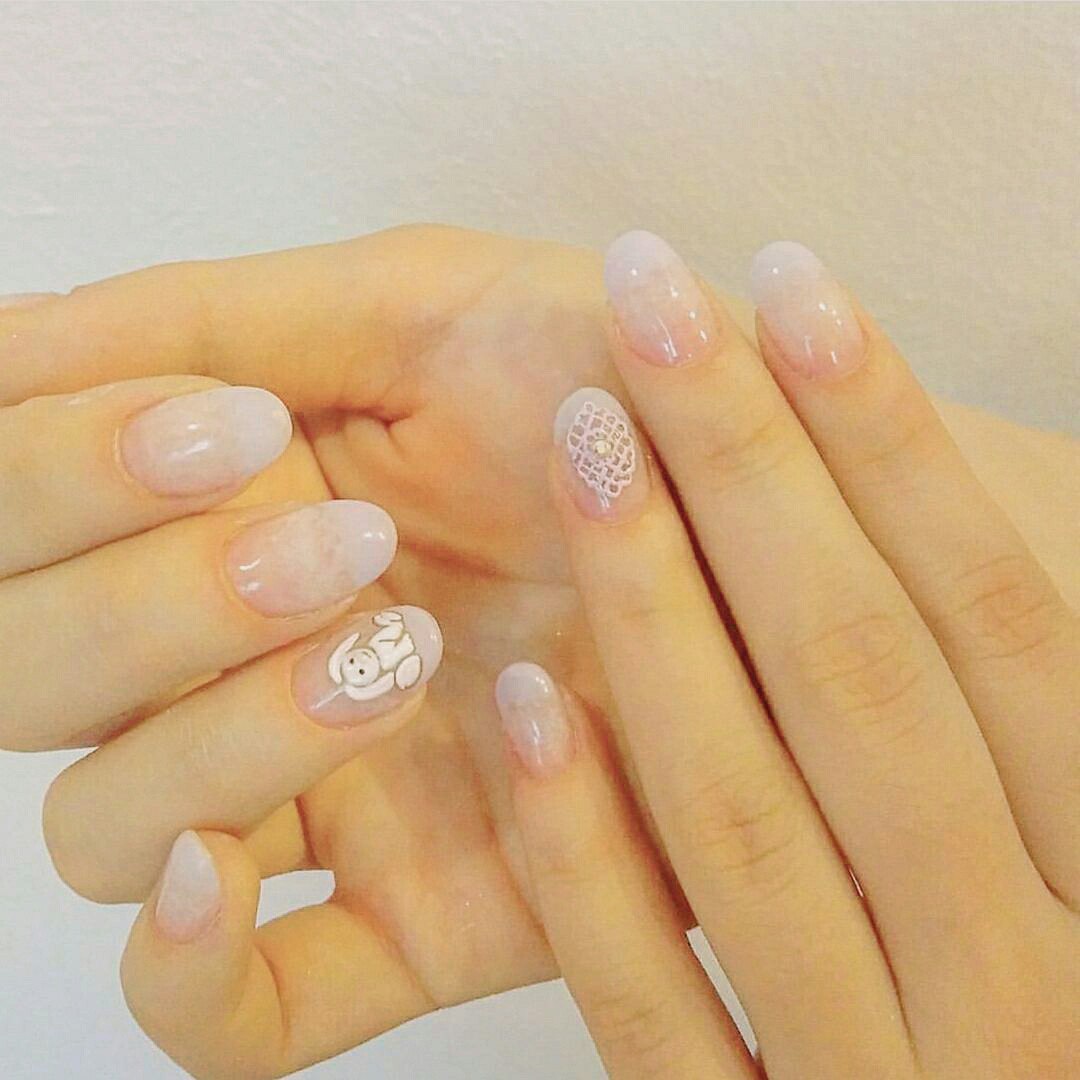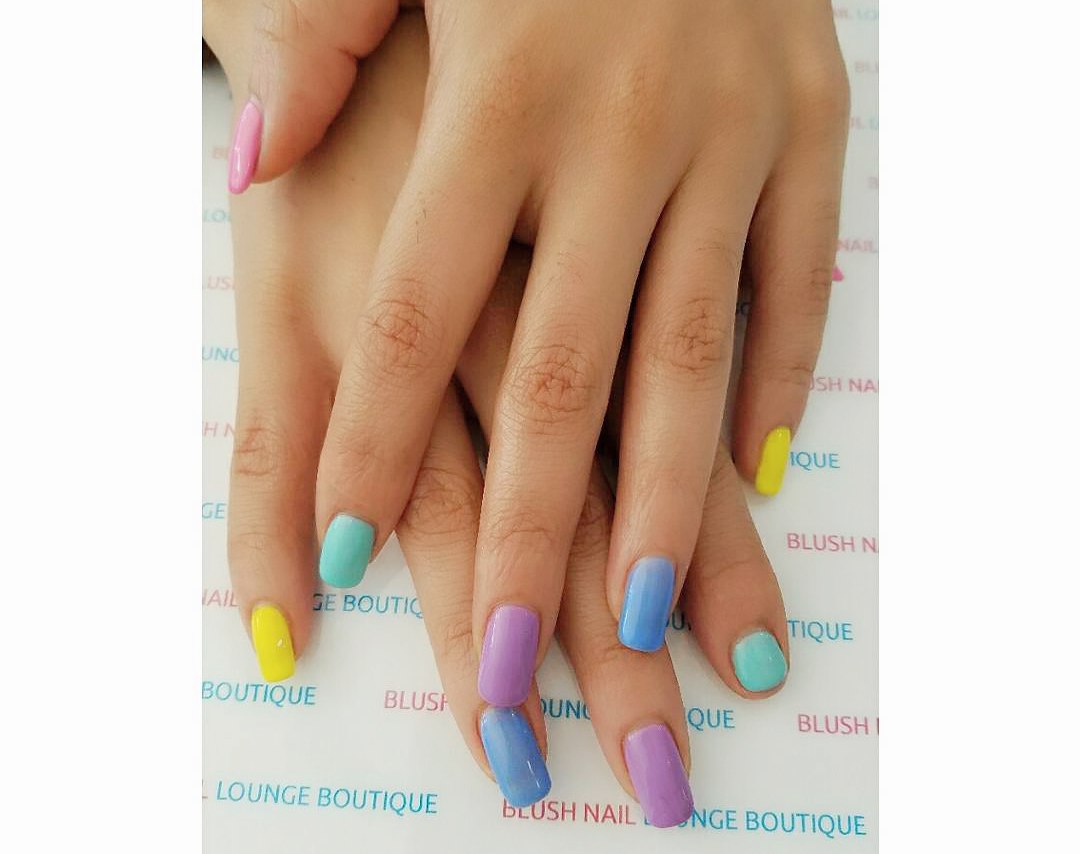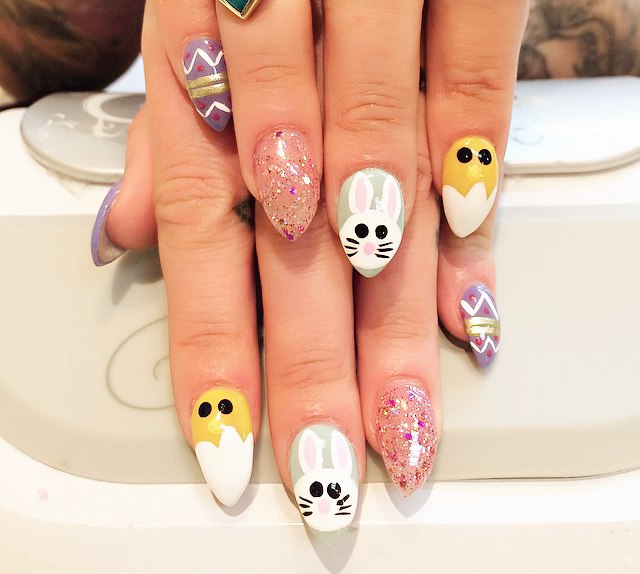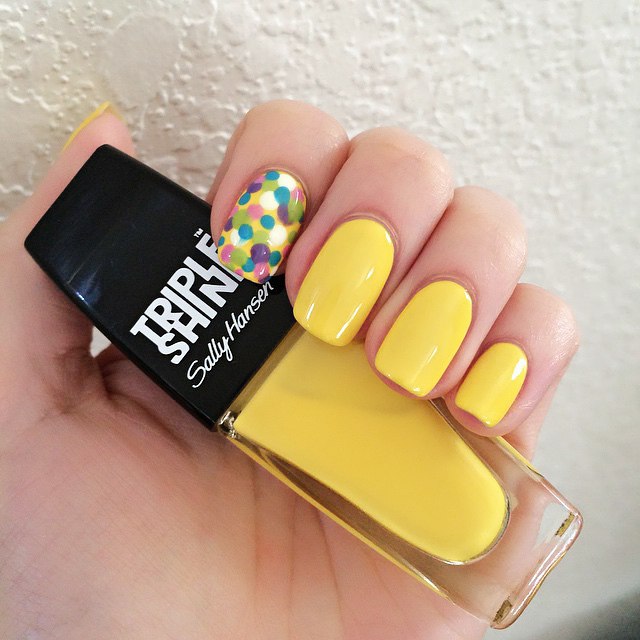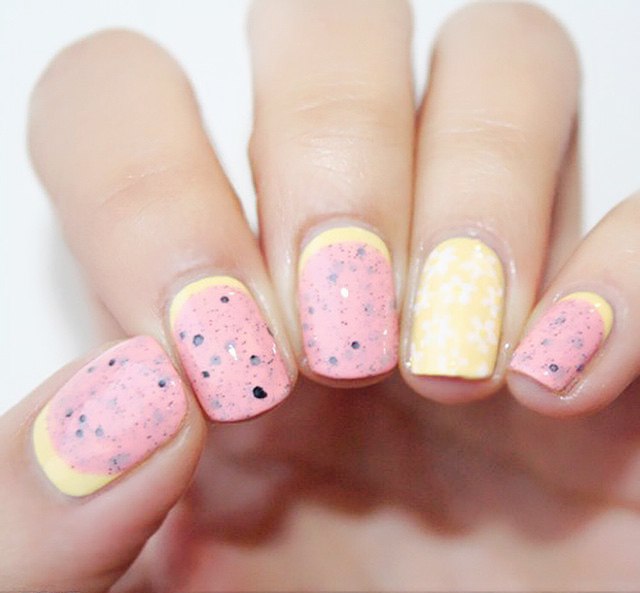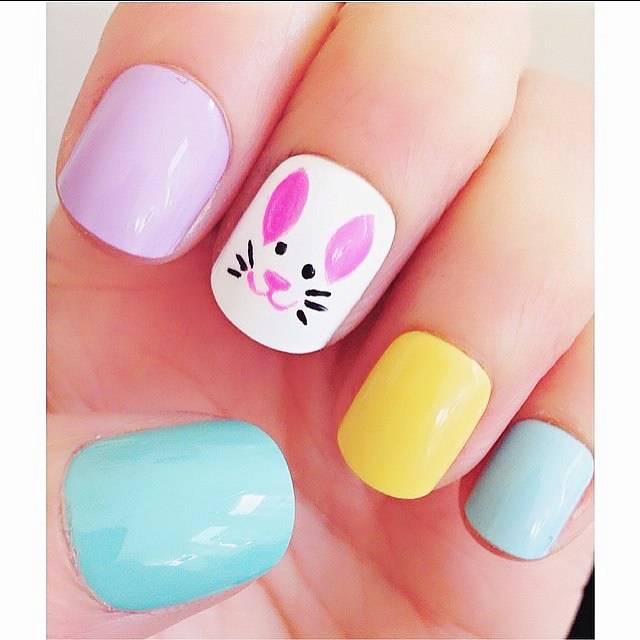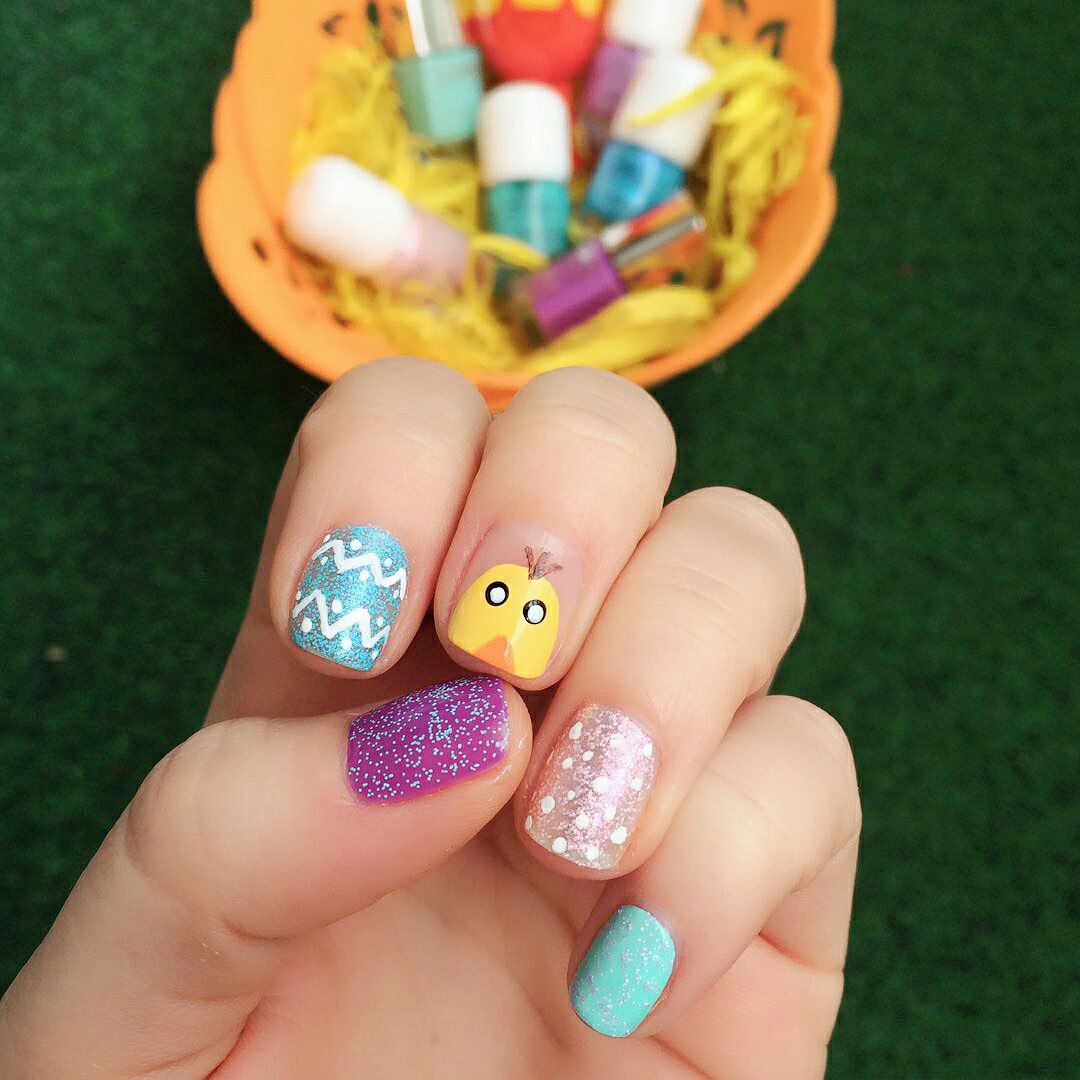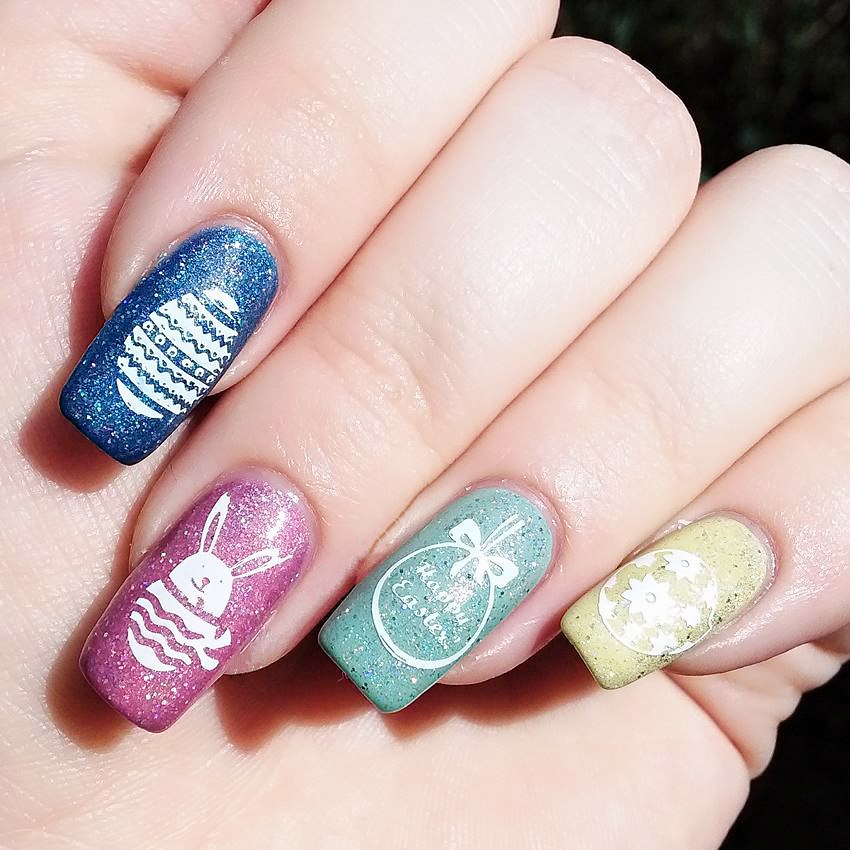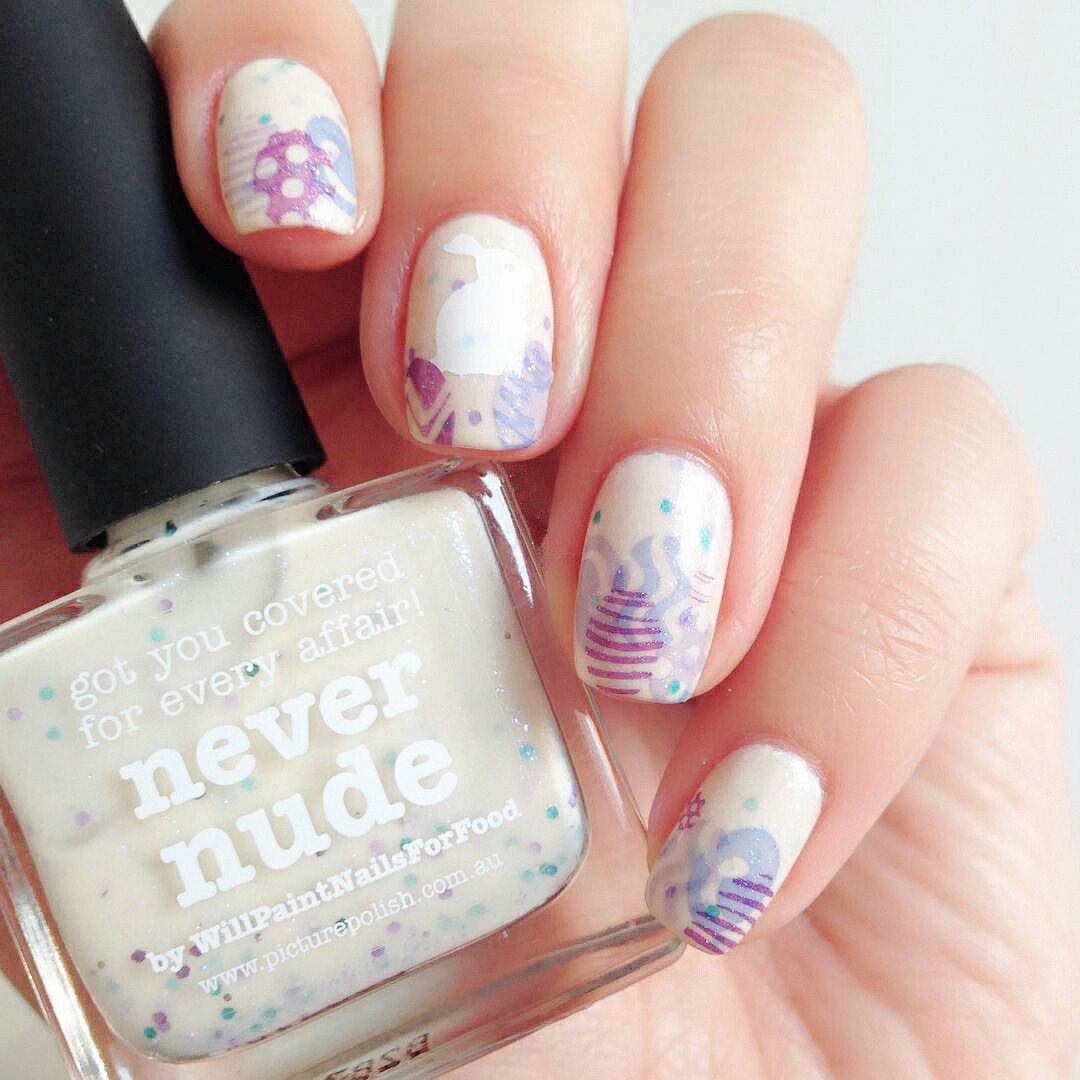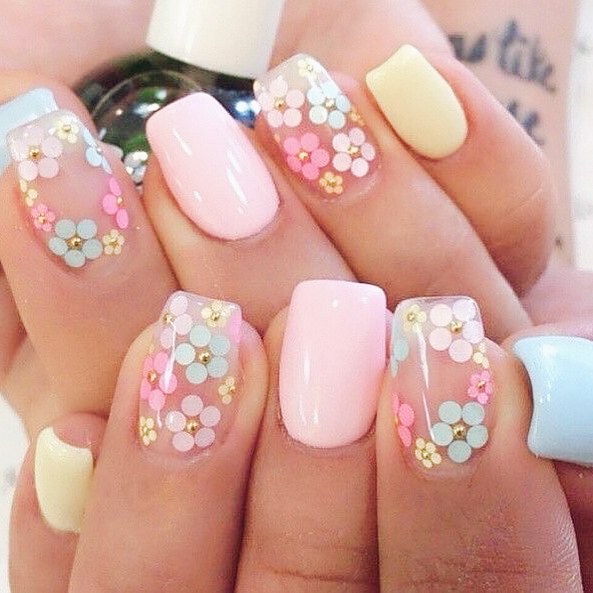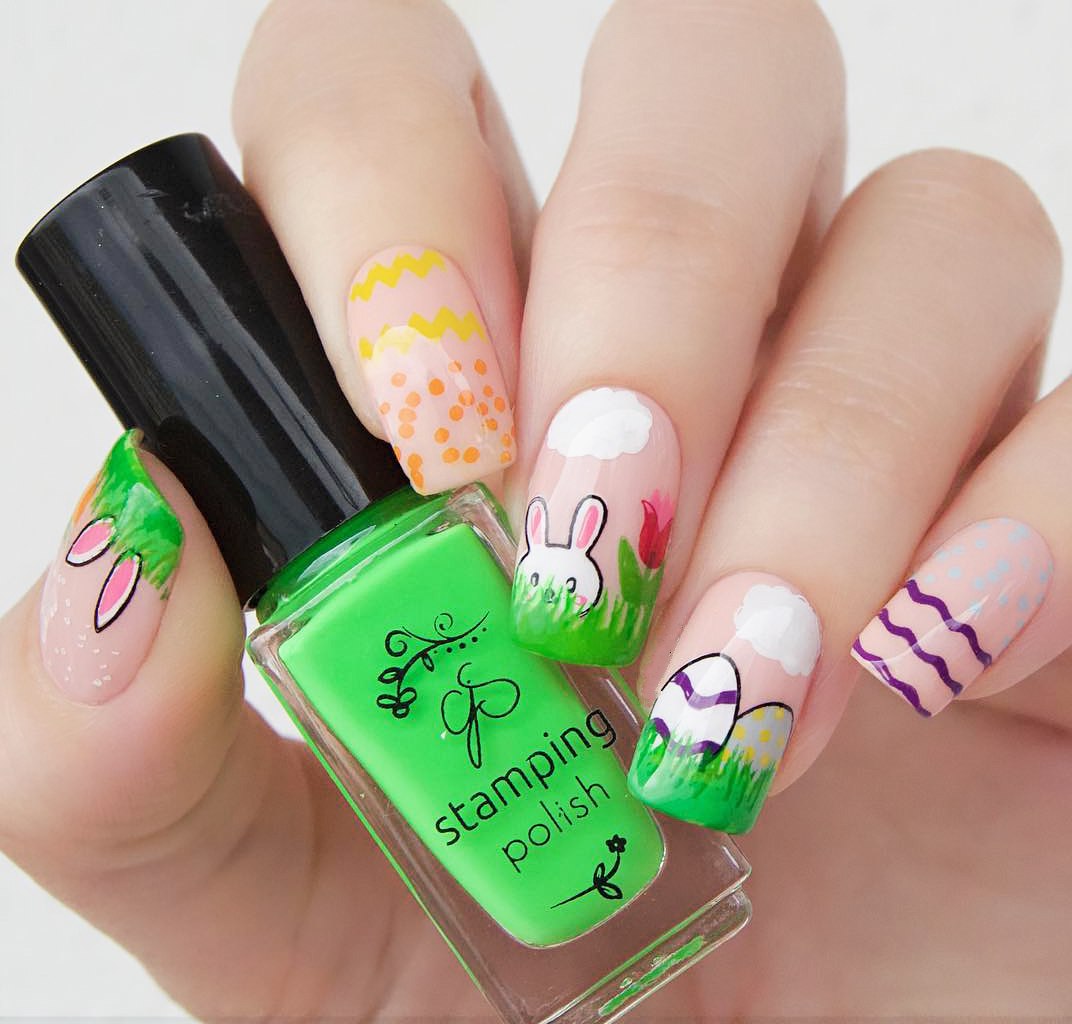 Rainbows and pastels colors are the prettiest way how to rock your mani this year. Just try it!


Easy Easter Acrylic Nails Art: Video Tutorial

We hope that you have found an idea for your Easter nails design. Come back to us soon to check out new ideas!
With beautiful Easter-style nails, there is of course no shortage of little Easter decorations. We can customize the Easter pins to be attached to your clothes and bags. Custom enamel pin can be customized with Easter elements or any pattern you like. These can be given as gifts to friends and family on Easter.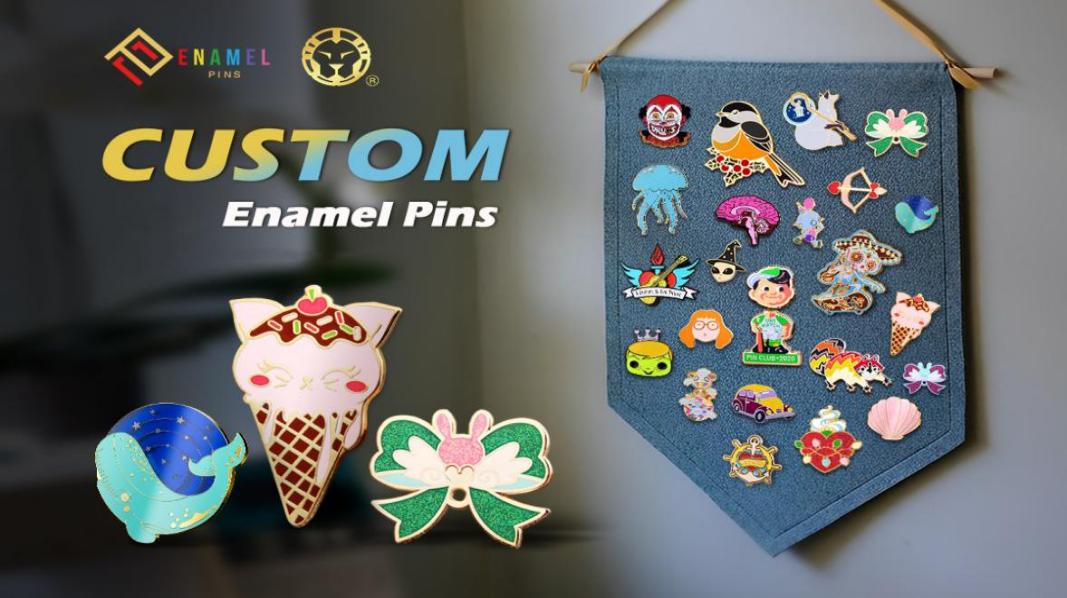 Photos from Instagram.com
Source: Glaminati.com