If you still haven't tried any of the layered bob haircuts, maybe it's the right time to do so. Such haircuts look modern yet stylish, classy yet trendy.
Depending on your face type, you can go either with long layered haircuts or short ones. You can always seek advice from your stylist to decide which haircut will suit you the best.
Bob haircuts with layers will surely add some spark to your overall look making it more interesting and gorgeous.
1. Blonde Classic Bob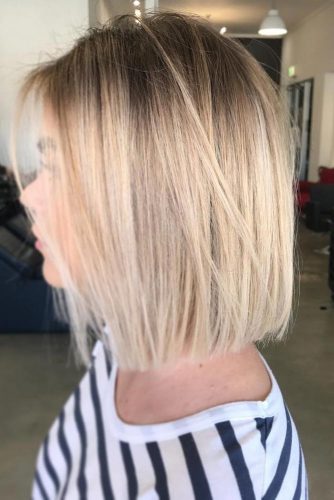 This sleek shoulder-length bob will look especially good on young girls studying at the college. It looks classy yet a bit messy, and it doesn't require a lot of time for styling. Let the roots grow with your natural color to give it a more careless look.


2. Shaggy Layered Bob Haircuts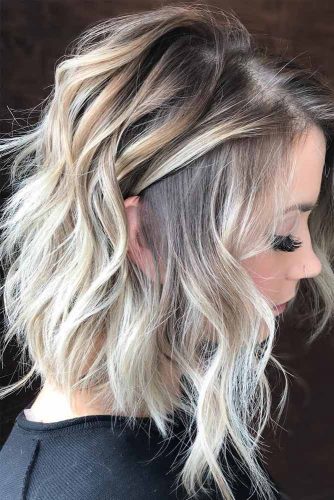 This type of haircut adds a lot of volumes. With some highlights at the tips of the hair and careless waves, you'll look amazing no matter whether you are going to a party or for a walk in the park.


3. Messy Blonde Layered Bob Hairstyles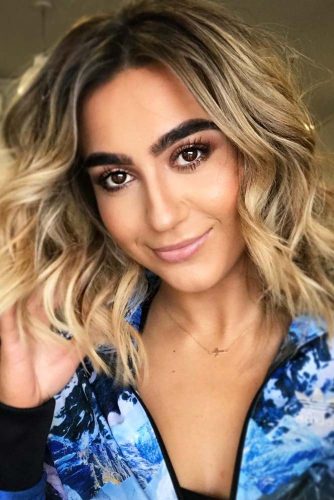 Looking for an interesting haircut? Try this blonde bob haircut and simply enjoy your new look! It's perfect if you have an oval face and slightly wavy hair. With a natural makeup added, you are sure to be the queen of the stage.


4. Textured Messy Brunette Lob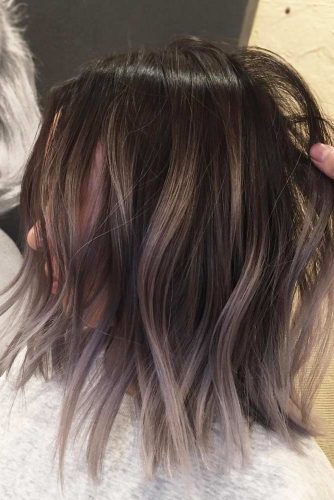 This type of long layered bob haircuts will look perfect on any occasion. You can wear such a haircut at work or at the party. You can slightly wave the hair to make it look more voluminous and careless. This look is perfect if you don't want to get your hair trimmed too much and at the same time got tired of wearing long hair.


5. Short Wavy Hair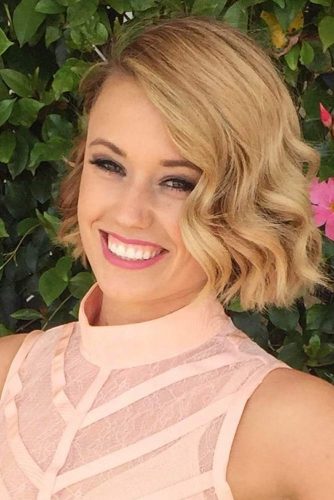 This kind of hairstyle is a combination of a classy look with a bit flirtatious and messy one. If you have wavy hair, you can straighten it up to give it a more classy look or you can add some waves if you opt for a more casual look.


6. Soft Strawberry Blonde Locks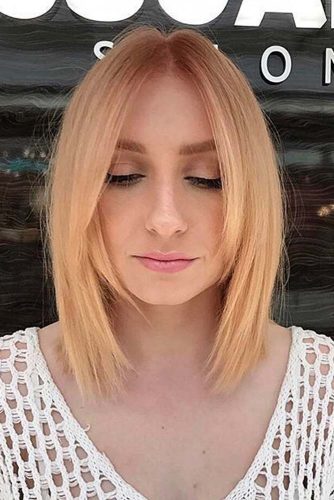 This sleek lob will bring some romanticism into your overall look. Add some soft strawberry hair color, slightly pink lipstick and beige eyeshadows, and you are ready to go to Paris, the city of love and romance!


7. Lovely Textured Bob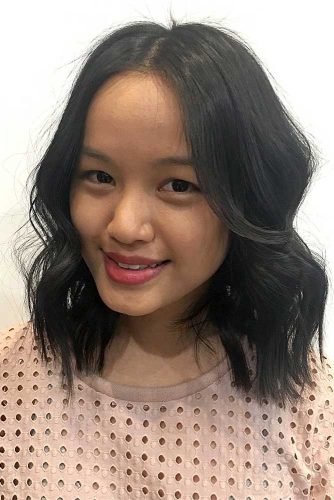 Simply nice, – this is how this haircut can be described. It will look beautiful on any woman with any face features. This is more of a classy type style, yet with some waves added, it can take a more frivolous look.
8. Lob Style for Long Layered Haircuts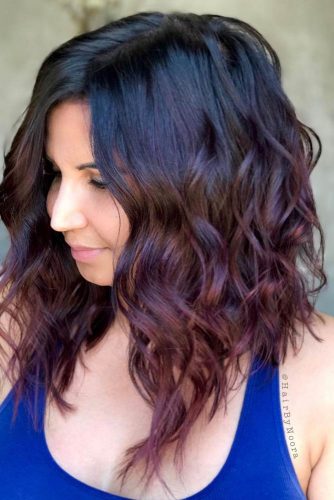 This type of layered bob haircuts is just stunning! Dye the tips of your hair with the reddish tone to give it even more fresh and youthful look! It's perfect for the autumn or winter time as your hair will brighten up some cold and rainy days!


9. Rosy Pearls Layered Bob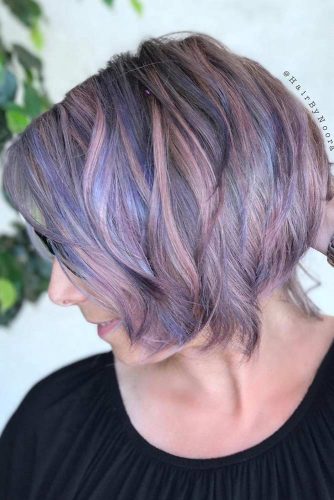 If you want to show your creative part, get bold and experiment with the hair color! Classical bob can look much more original with some rosy and violet streaks. Want to get even bolder? Add some red or blue tint to your haircut and let your imagination flow!


10. Chic Warm Colored Bob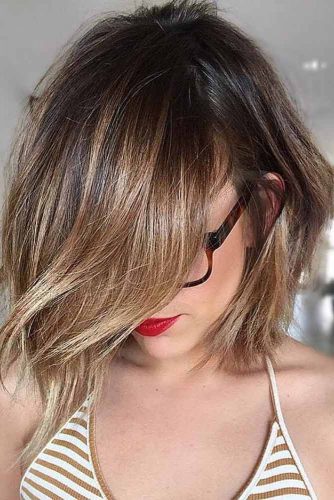 Get ready to impress everyone with your new look! With asymmetrical long bangs and sunny warm color of your hair, you'll look amazing no matter where you are heading to.


Layered Bob Hairstyles: Video Ideas
Photos from Instagram.com
Source: Glaminati.com