A-line haircuts are among the trendiest cuts today and it seems to be here for the long-haul. Many women are going for the stacked A-line style, often called an "inverted or stacked bob" as it looks fabulous on almost every face shape and texture of hair. With an A line bob you can add highlights and ombre finishes making your hair stand out. You can also experiment with different lengths, textures and layers to find the one that best fits your personality features and style.


Whether you opt for wavy or straight, edgy or blunt, textured or sleek, dramatically long or daring short, or slightly or heavily stacked, an A-line bob is unsurpassed with its diversity in creative styles and solutions. You can play around with highlights or ombre finishes and add braids or cute accessories to make your style pop. The following suggestions are our favorite A-Line Hairstyles.
1. Beach Bob with Bouncy Waves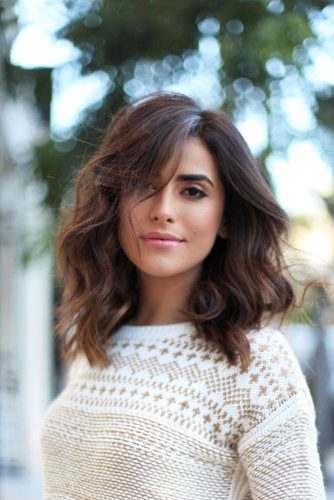 If you add soft ombre hair color to this style it will give you the feel of perfectly natural sun-kissed highlight for a perfect summer do. If you are looking for a casual inverted bob, beach waves are ideal as they provide loads of texture and aren't overdone like spiral curls.


2. Exaggerated Angled Stacked Bob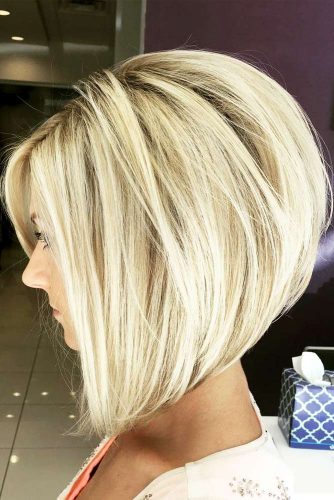 If you want more volume in the back of your A-line haircuts, this steeper cut will work for you. It is important to keep curls and waves to a minimum because of the natural fullness of this style.


3. Ombre-A-Line Cut with Bangs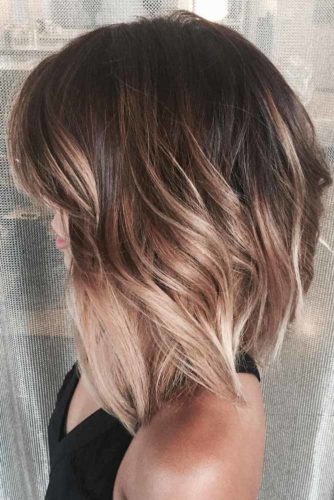 This cut is a classic A-line style with its sloping angle as it is longer in the front and shorter in the back without the use of layers. You can opt for an ombre style or go for a balayage (or hand-painted) technique to achieve outstanding colors midway through to the ends.


4. A-Line Cut with Side Braid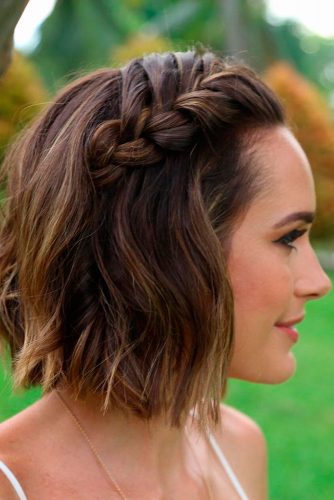 Don't be fooled into thinking A-line style lacks creativity. Simply add a twist, French braid or other embellishment of your choice. To achieve this look, all you have to do is tuck the braid behind one ear and pin it. Add some color or accessories to make this style stand out.


5. A-Line Cut with a Deep, Side Part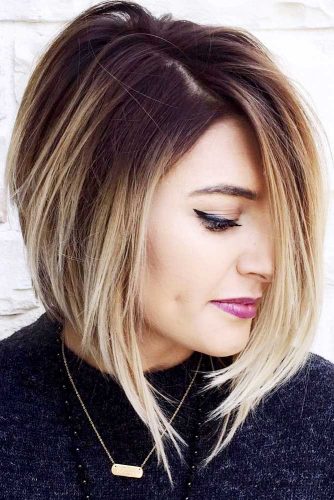 This cut with its deep side part creates a surprisingly feminine yet dramatically daring and edgy effect for those with attitude.


6. Medium A-Line Bob with Braid Crown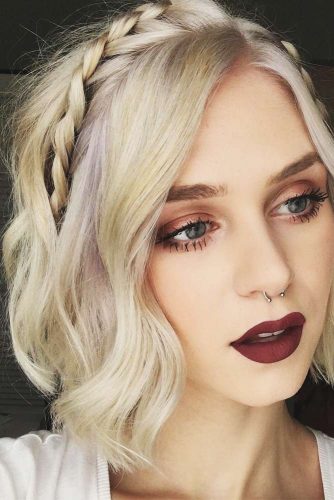 If you have shorter hair, it doesn't mean you can't sport a trendy braid crown. To rock this style, simply braid the middle of your hair loose and tuck it behind your ear to hide the ends. Highlights or ombre finishes will really make the braid pop.


7. A-Line Cut Paired with a Dramatic Color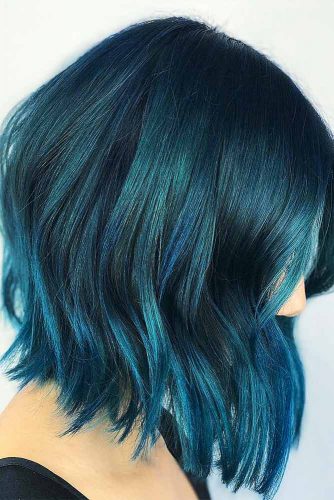 Straight, sleek A-line cuts look amazing when you add a fun and vibrant hue. If you have dark hair, a pale blue will look stunning. However any base color with brilliant dye will work. To really rock this style, keep your hair straight.


8. Short A-Line Haircut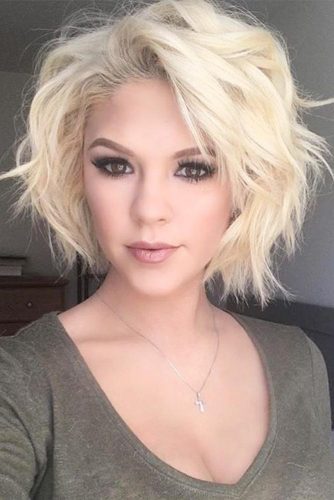 This short, sweet and sassy style works great for those with thin and straight hair, but girls with curls can rock this style, as well. Let it hang loosely around your face for that messy, fun bed-head look or add in some bouncy curls for added volume and texture.


9. Straight Medium Length A-Line Haircuts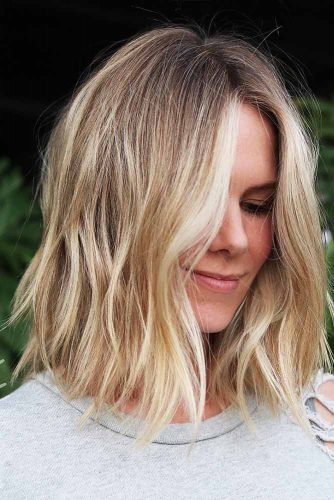 This ultra-messy hairstyle sports long, soft layers for those with straight and fine hair. The tousled look is all the rage now. In addition to looking trendy, you will feel sexy with this short playful style. Add some ombre touches to complete the look.


10. Ombre Color for Curly Hair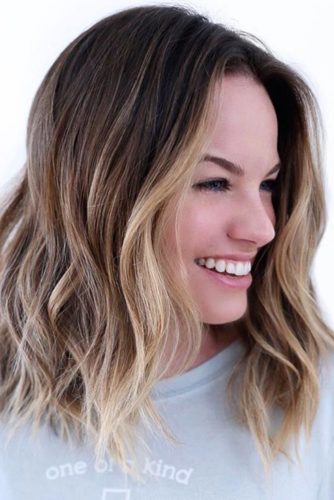 Use a curling iron to add some bounce to your shoulder-length hair. Ombre touches will add body and dimension to hair that is naturally thin or fine. Besides, it will add a fun and daring edge.


11. How to Style A-Line Bob Straight and Sleek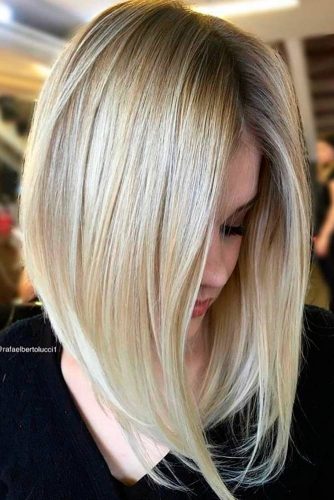 This sleek style with its side-part is a great choice for those who want longer bobs. It works best on thicker hair as with thinner hair it tends to look flat unless you add lots of layers. This angled style gives you more volume while keeping up with the desired look.


12. Stacked A-Line Haircut with Bangs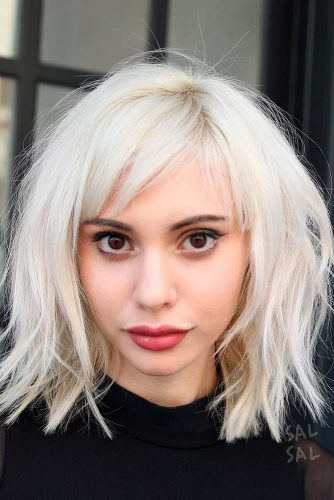 This style is recommended for those with fine hair as it adds tons of volume with additional texture. The flirty bangs will show off dramatic and sexy makeup styles.


13. Long A-Line Haircut with Asymmetrical Style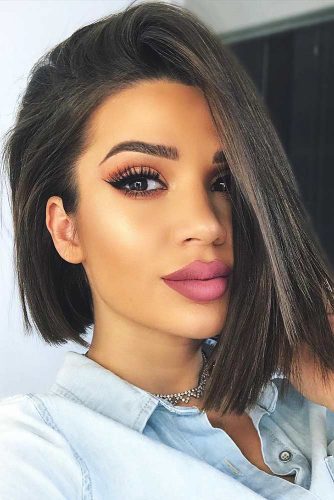 Contrary to popular belief, an A-line style does not have to follow a particular pattern. You can be as bold and daring as you would like. This asymmetrical take on the classic A-line style is the perfect example, with shorter hair on one side and longer on the other. Add some side bangs for a fresh, carefree look. If you are feeling especially bold, choose a daring unnatural hue to stand out from the crowd.


14. Center-Part on Straight Blunt Cut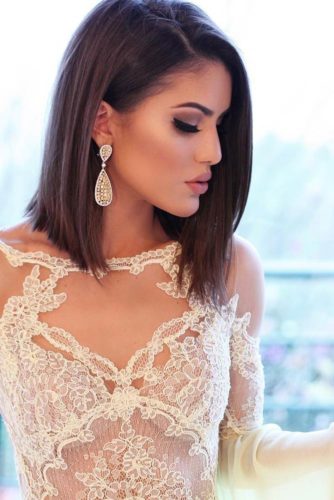 If you want a professional, yet stylish look, this cut is for you. It works great for shoulder length locks, although you can opt for a longer or shorter length. Straighten your tresses and part your hair in the center for a sleek, professional look.


15. Edgy, Short A-Line Bob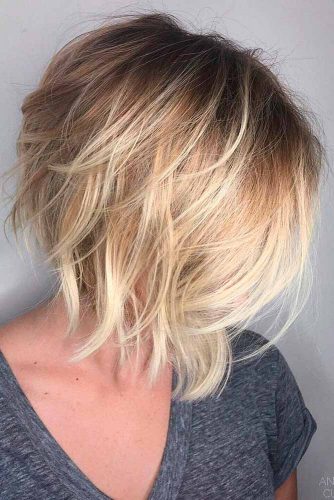 If you are feeling bold enough to go really short, this edgy bob is absolutely adorable. Tell your stylist to use a blunt cut at the ends and don't forget to leave some longer bangs that you can either part to the side or pin back. This low maintenance look is fun and playful.


16. A-Line Cut for Wavy Hair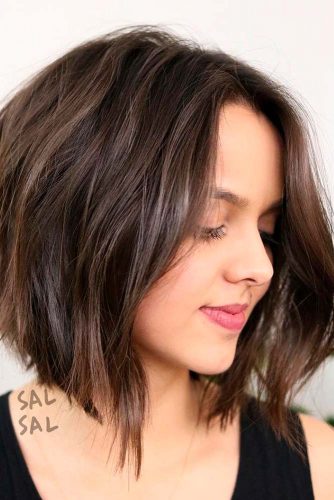 If you are naturally wavy, try this A-line haircut. The hairstyle will look feminine and elegant.


17. A-Line Cut for Straight Hair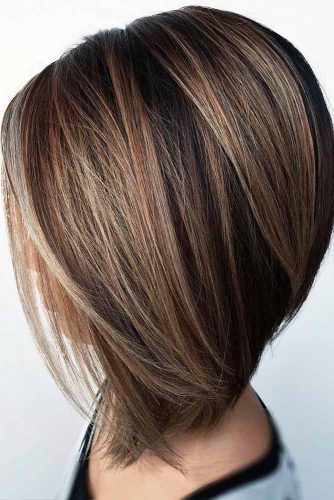 An A-line haircut looks stunning on the straight hair. You can opt for bangs, too, or leave it as it is.


18. Short Layered Bob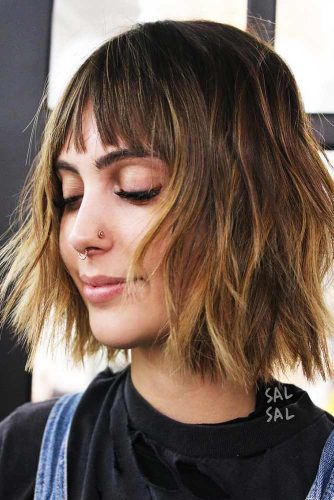 This haircut is playful and stylish. It is good for young energetic girls who want to look good and not worry about styling.


There you have it! 18 adorable looks to revive your image. Chop-chop to your hair stylist!
How to Cut an A-Line Bob Haircuts: Video Tutorial
Photos from Instagram.com
Source: Glaminati.com