Women might think that they are doomed to boring short hairstyles for women over 50, however, there are plenty of flattering short hairstyles that are easy to maintain and also quite popular. Here are a few general tips for women over 50 who are considering a shorter hairstyle:
Bangs are acceptable as they can help you look younger. It is important to keep them styled and not too thick. Also, have them styled to one side so they do not completely cover your forehead.
If you want to look sophisticated and elegant, you should brush your curls back, thus opening your face.
Shaggy hairstyles appear awkward and sloppy.
To help you look years younger, consider lighter hues for your hair, stick to blonde or brown highlights unless you are one of those women who can rock those silver locks.
Remember to keep in mind your hair texture and the shape of your face when you are considering a new do, luckily, there are plenty of short hairstyles for round face, square face, triangle face, and oval face.
Fine hair looks better when cut into layers.
Thicker and curlier hair looks better with elongated styles.
1. Blonde with Long Bangs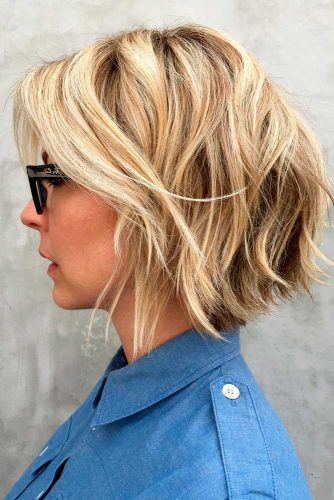 Adding a golden color to the front of your short haircut will add warmth to your complexion. It also makes your eyes brighter and gives your hair a youthful glow.


2. Soft, Tousled Waves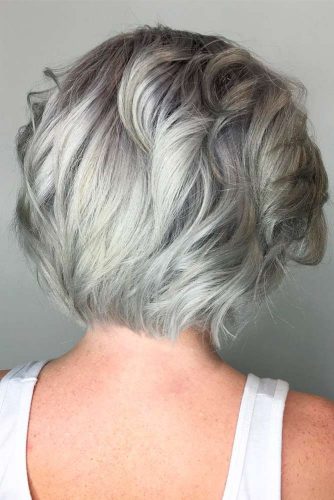 If you aren't feeling bold and have naturally curly hair, why not add some soft flicks all over for a tousled, soft look?


3. Sophisticated and Silver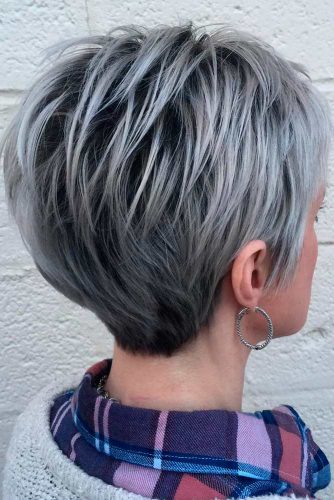 Short hair looks striking with a silver tone as it appears both chic and cool all at once. If you want to add some depth, mix in a darkish hue at the roots (we recommend a deep charcoal hue).
4. Spiked & Stylish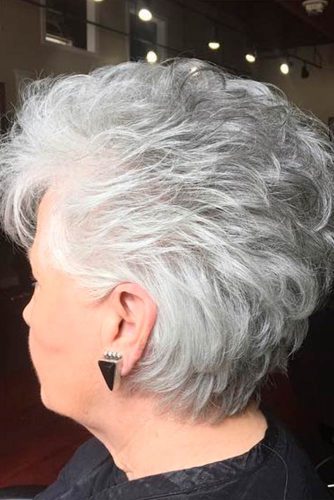 A messy spiked style not only looks cool and chic but adds volume to thin hair. Don't opt for gel, however, as it tends to leave shorter hair looking brittle and crunchy. Instead, opt for a putty to help mold your hair and give it a softer look and feel.
5. Brushed Back Long Pixie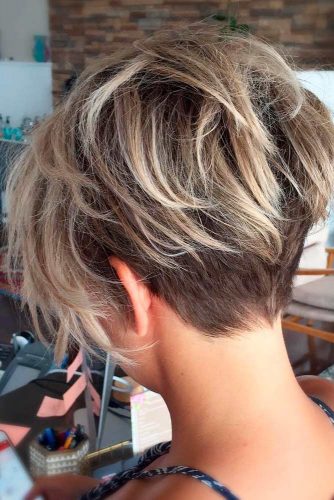 While hot curler is perfect for a short term fix to add fullness to shorter cropped styles, soft rollers are a great way to achieve the same look. If you have the time, roll your hair before going to bed and wake up with fuller hair.
6. Short, Trendy Haircut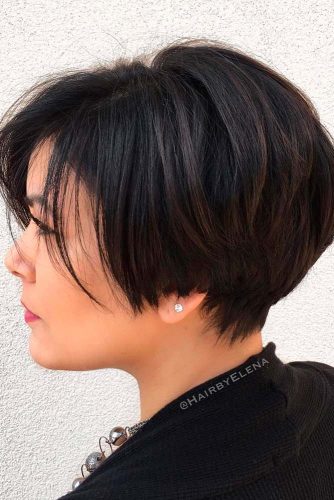 Trendy, feathered short haircuts for women over 50 are perfect for more mature women who want a simple yet fresh look. This style is not only charming, but it can go from casual to formal in a matter of seconds.
7. Short, Curly Hairstyle with Volume and Highlights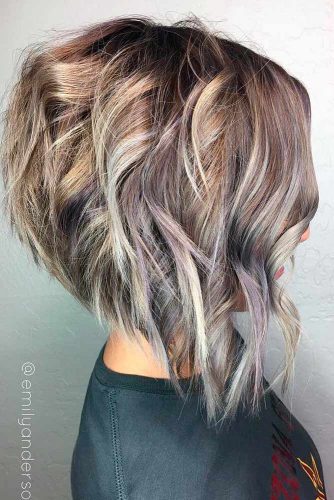 As older women, we tend to want a style that is not only easily manageable but can work for any occasion. Cropped cuts can enhance natural volume without spending a lot of time on styling.
8. Classic Pixie Haircut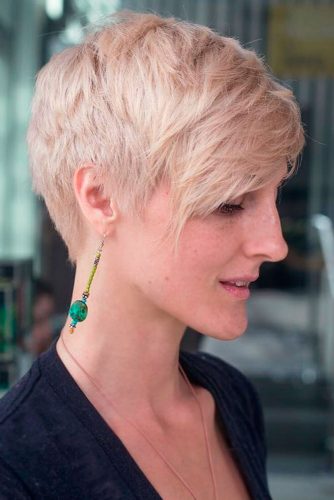 The traditional pixie cut is fun and easy to maintain. You can color your hair any way you choose and still rock this look with both boldness and confidence year-round.
9. Short, Fiery Texture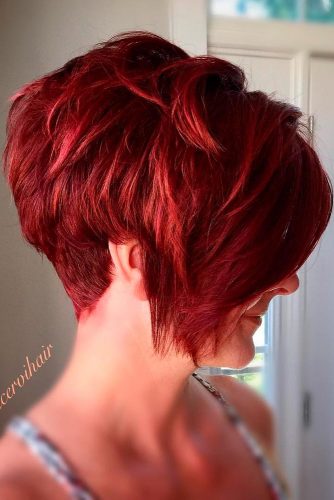 A fiery reddish hue can make you look bold and vibrant. This short haircut is styled towards the face to give you a youthful appearance.
10. Bouncy Bob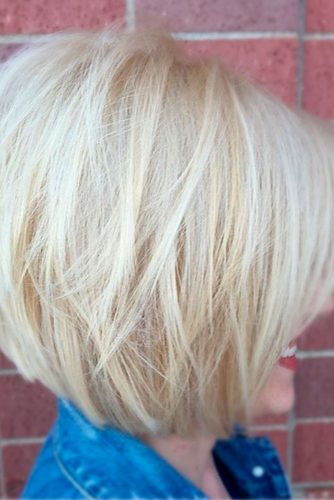 An expertly layered cut can give your face a great shape. For those with straight hair, you can add extra body by using a large barrel curling iron to flip out the ends.
11. Shoulder-Length Bob with Bangs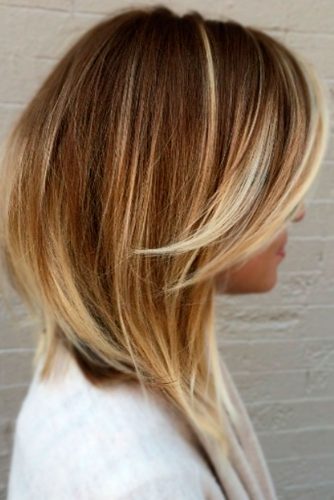 This long bob is all-time, elegant and simple. It makes any woman feel more confident, especially those who are older than 50. It is extremely feminine and very easy to style as you can choose to either straighten or curl your hair any way you desire.
12. Wispy, Messy Cropped Cut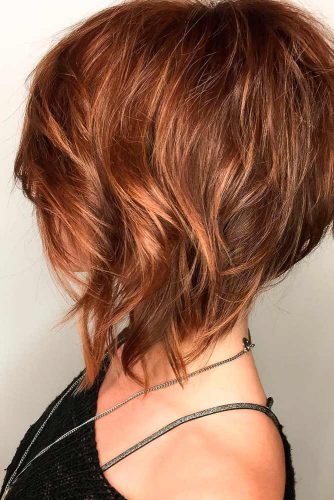 While many shorter hairstyles on older women can be dull, this cropped, yet messy cut can suit women of any age with its adorable wispy texture for a fun and playful look.
13. Ruffled Pixie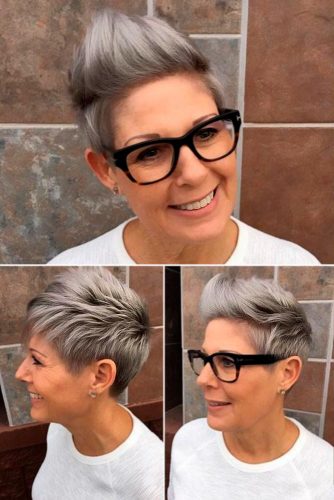 This short but edgy pixie cut with the ends highlighted is great for everyday wear. It is easy to style and will make you feel years younger while making your face look brighter. And your eyes will glow with this adorable, trendy cut.
14. Short Bob with Colorful Highlights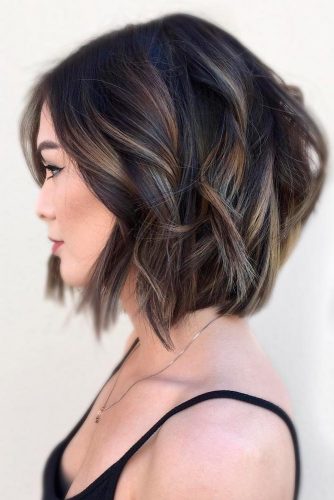 Bobs are all-time and elegant. They are the perfect transition from long locks to a short and sassy hairstyle that is not too short. For a modern flair, add layered bangs and bold highlights.
15. Short, Wispy Cut for Fine Curls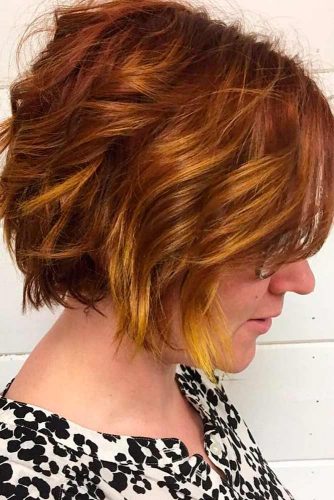 Shorter cuts tend to make fine tresses appear much thicker. If you add a great color and back-comb your locks, you can subtly add more body to those shorter curls.
16. Mega Shiny Short Cut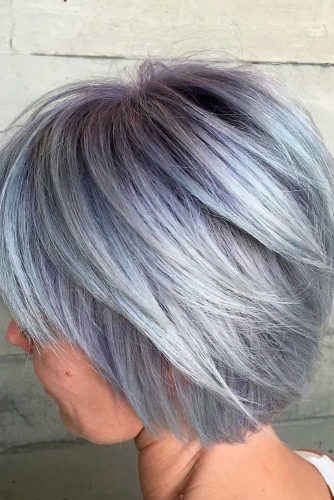 Layered hairstyles add volume on top and an added shine will add texture. This look will frame and flatter your face for an edgy and flirty look.
17. Short and Sassy Pixie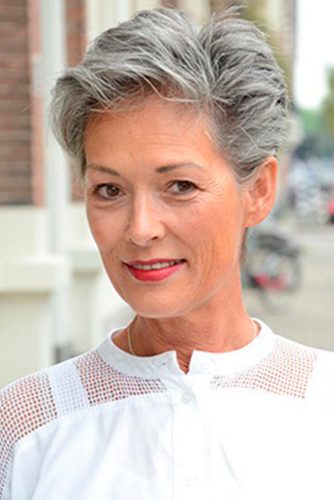 A short, textured pixie with a few casual, yet bold, spikes on top will make you look both sassy and stylish. This look works best on women with oval shaped faces.
18. Cropped, Stylish Cut with Side-Swept Bangs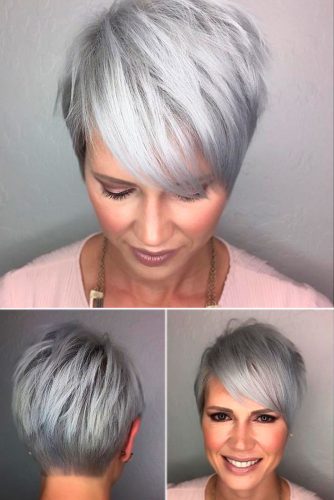 This trendy style takes sass to a new level. Add some soft layers for added volume, but keep some length at the front in your bangs for a cute side-swept look.
19. Slick, Tapered Cut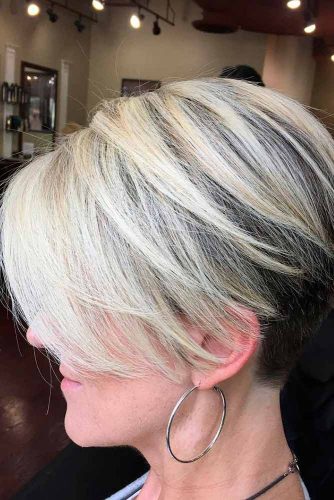 If you want a sophisticated, yet edgy short haircut, opt for longer side bangs with shorter layers in the back. This will make your face look slim while adding volume and texture to finer hair.
20. Serious Side Bangs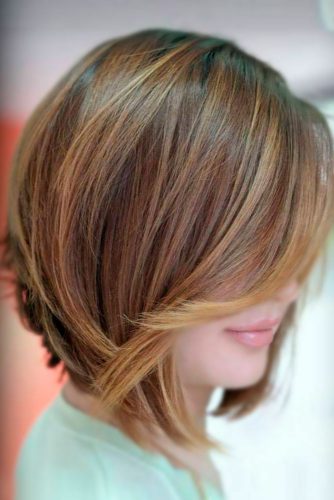 This pixie cut with longer bangs adds a soft yet sassy air. Longer bangs give you a variety of options for cute styles such as leaving them down, spiking them or even pinning them back for a more elegant look.


Short Hairstyles for Women Over 50: Video
Photos from Instagram.com
Source: Glaminati.com