There are few people with amber eyes, so few that it is even possible to state that this eye color is quite uncommon. In its essence, the amber eye color is a combination of yellow and orange which is quite unique. This eye color is often called wolf eyes and read in this article how to make a cool amber eyes makeup.
As for the amber eyes rare occurrence, truly, this eye color is considered to be the rarest. People with this eye color tend to live in South America and Asia. And this trait is inheritable which means that based on this eye color, you can learn a lot about your ancestors.
If you are in the company with such amber-eyed celebs like Evangeline Lilly, Nicole Richie, and Darren Criss, explore which makeup will be ideal for your hypnotizing eyes!
Cut Crease Eye Looks For Amber Eyes Makeup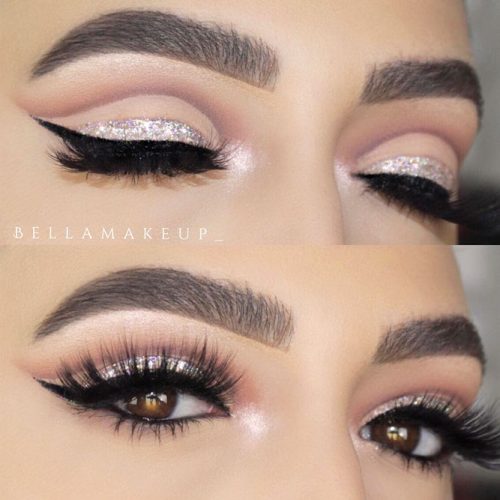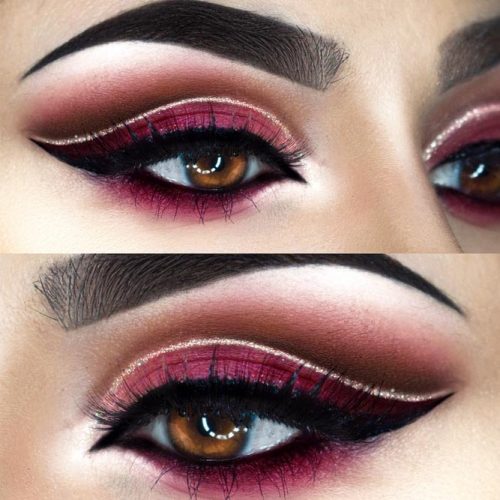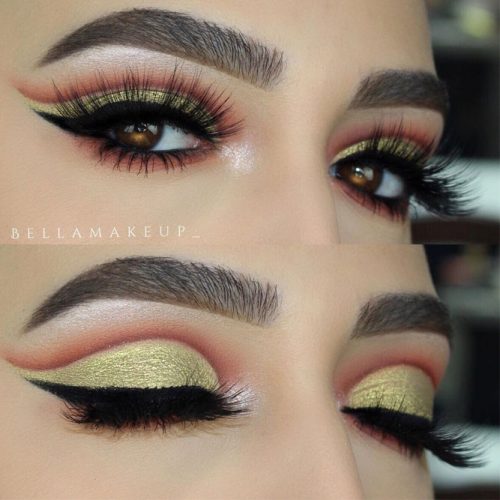 To show your creative side and exciting and complex personality you can always opt for fancy cut crease makeup. While choosing the shades we suggest you opt for the ones that enhance the beauty of your eyes entirely, and that would be gold or bronze shades. Altogether with fabulousness, your eyes will project warmth and mystery!


Smokey Eyes Makeup For Girls With Amber Eye Colors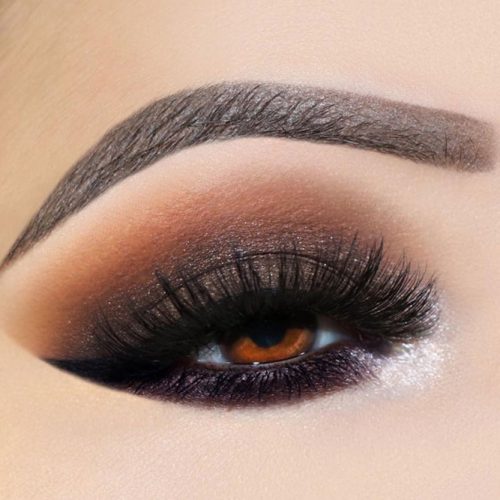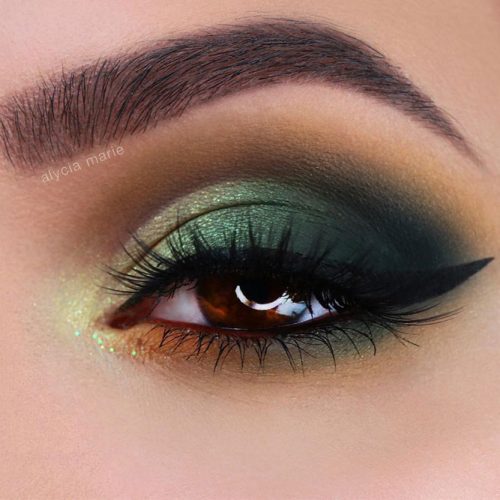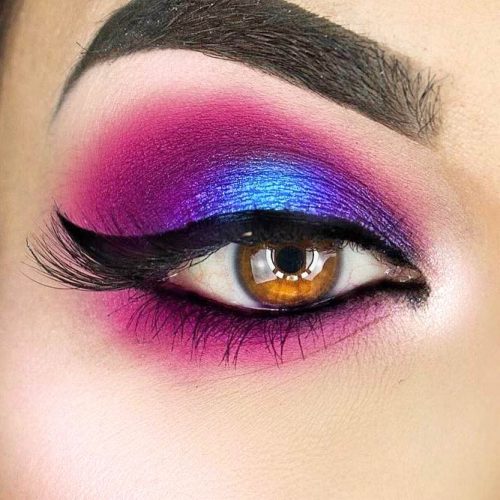 Smokey eye looks are undoubtedly classy and sassy, but sometimes a wrong choice of shades can ruin the whole look. To embrace the inner strength of people with amber eyes, we suggest you opt for purple and plum shades when trying fresh smokey eye look. These shades are opposite on the color wheel which makes them exceptionally suitable to complement the wolf eyes. If purple shades are not your cup of tea, all the earthly tones will deal with the task perfectly well too.


Creative Eye Makeup With Eyeline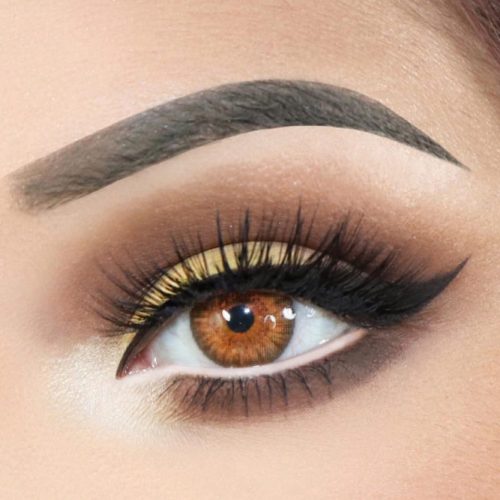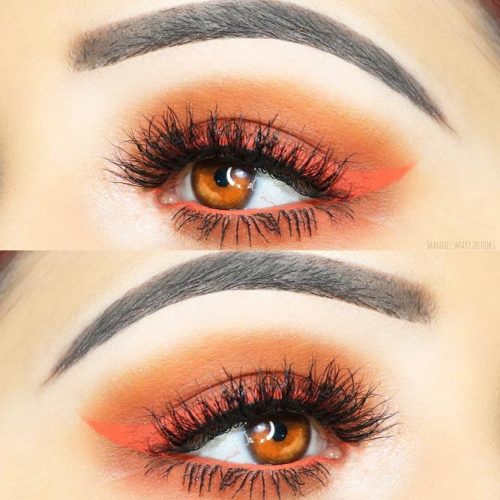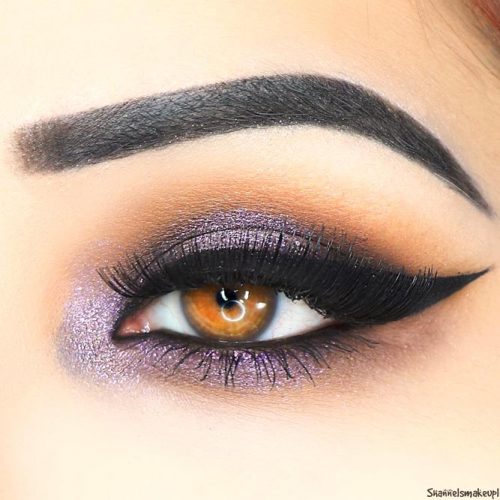 When you are a professional at what comes to the choice of proper eye makeup shades to suit your eye color it is time to experiment. The fact that people with amber eyes are creative is well known. That is why embrace your creativity with the unusual choice of eyeliner when you are putting on your makeup next. For a subtler look you can use a brown or copper-shade liner, but what comes to dramatic look then there is nothing better than to opt for a precise and smooth winged eye in combination with exquisite eyeshadow.


Festive Eye Makeup Ideas For Amber Eyes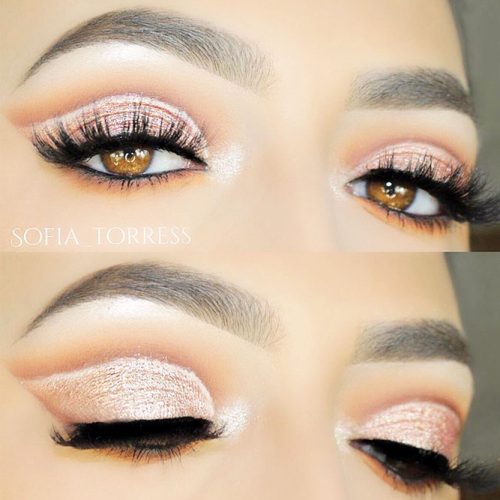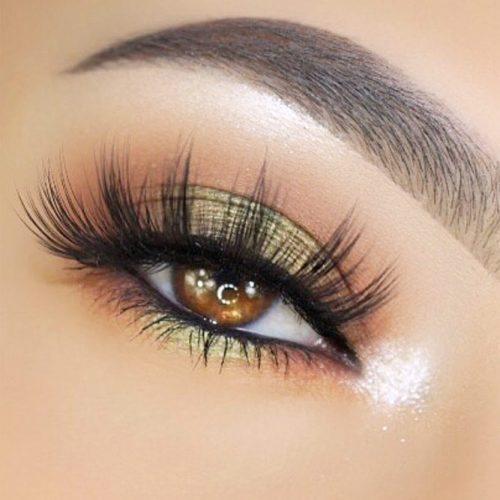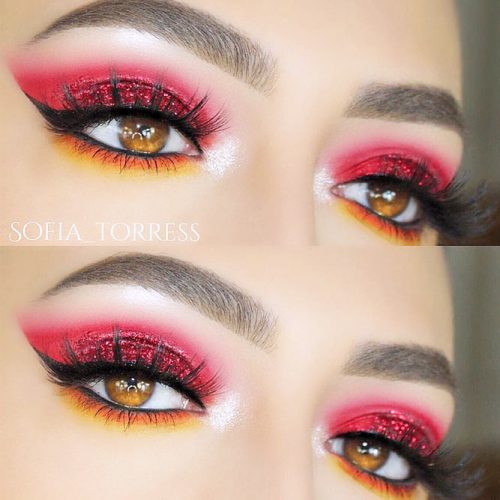 It is a fact that amber-eyed beauties are mysterious and passionate. The best way to show the world your intense and secretive nature is to choose a suitable makeup. When there is a celebration ahead, there is no need to refuse yourself the joy of enhancing and defining your eyes with some shimmery and bright shade.


Popular Amber Eyes Makeup Ideas To Inspire You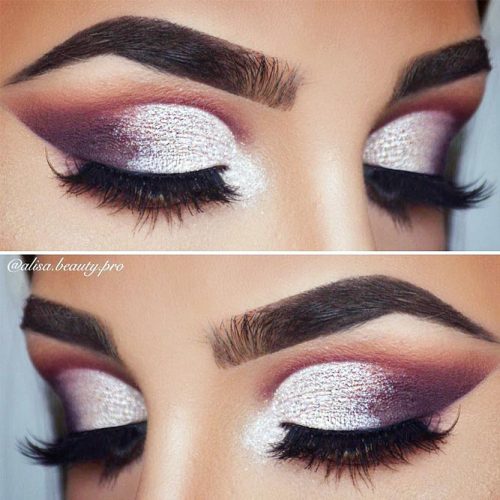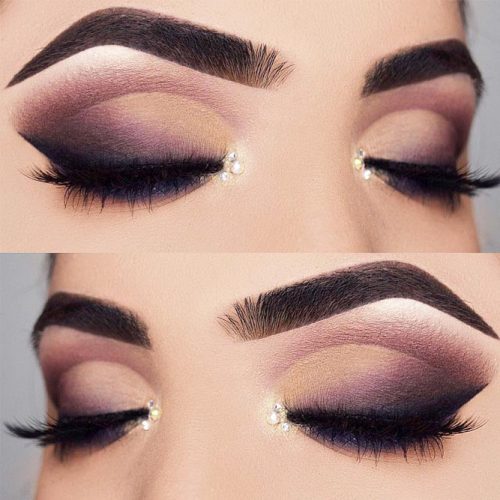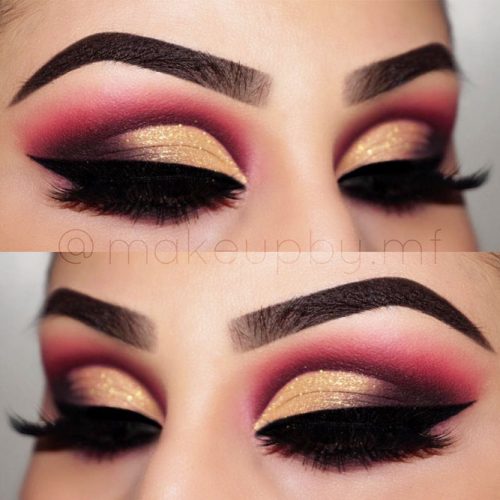 It is true that according to eye color meaning people who have amber ones are pretty reserved, but that does not mean that they are not friendly or warm and trustworthy.


Lovely Makeup Ideas For Any Eye Color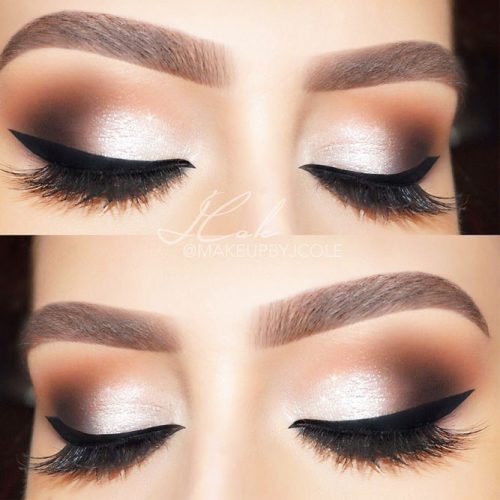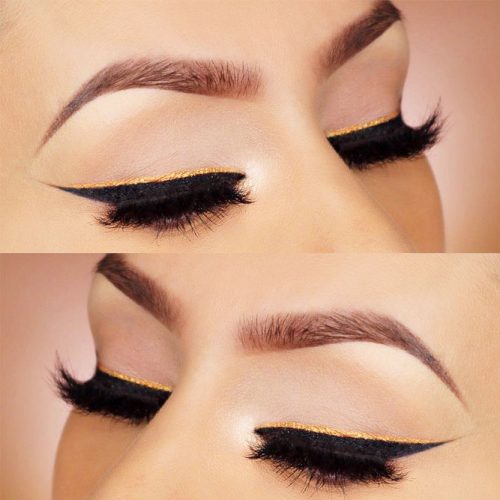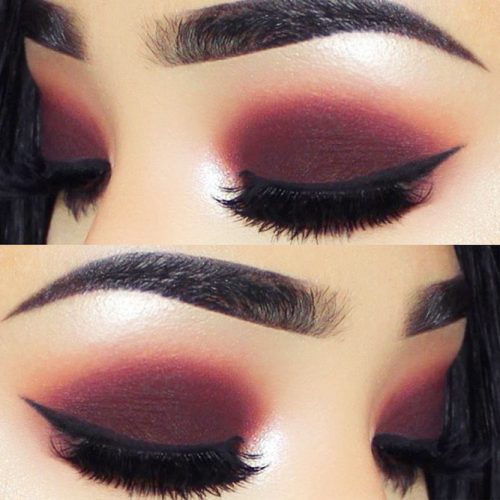 There are our lovely makeup looks for any eye color. Take a pick and become the center of attention with these ideas!


Amber Eyes Makeup: Video Ideas
Source:
Glaminati.com