Brown hair with highlights is making a huge comeback this year. While brunettes were pushed aside for blonde locks over the years, brown hair is becoming quite trendy. Especially with all the new coloring and styling techniques.


While brown hair with blonde highlights is perfect for those who want a soft and subtle look, there are more vibrant options for those who have more of an edge! Sexy balayage tones and colorful ombre offer a fun and playful vibe for the otherwise ordinary brunette!
1. Black and Purple Tresses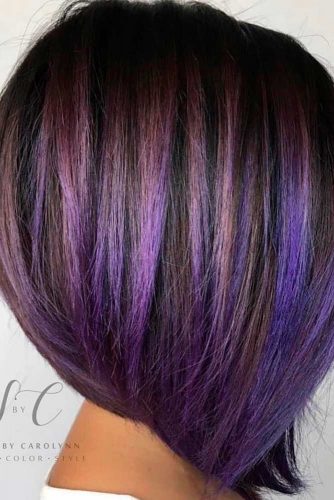 With its deep purple highlights on a dark caramel base, this look is for the bold and brave. The gorgeous violet highlights will add volume and texture to your brown locks.


2. Caramel Chocolate Brown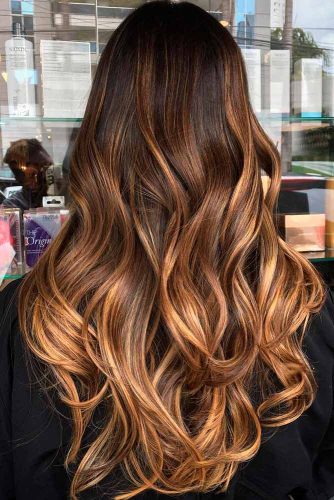 These creamy caramel highlights on a dark brown base are subtle yet striking, especially in the sunlight!


3. Long Brown Hair with Copper Balayage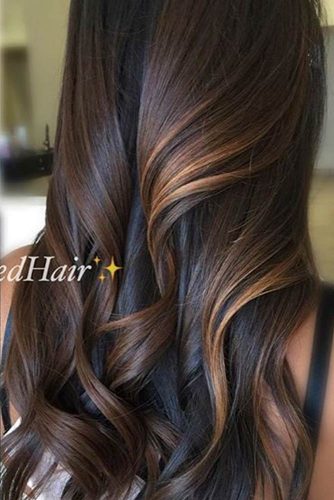 With its darker roots that fade into a subtle ombre balayage, these soft copper highlights that brush the ends of this gorgeous long hairstyle are elegant yet playful.


4. Rosy Ringlets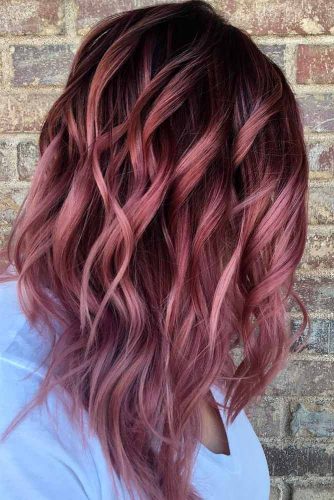 If you love pink but didn't think you can pull it off as a brunette, you're dead wrong! We love those deep rose hues on these gorgeous brown ringlets!


5. Summer Sunset
Ombre tones are always fun. And we think this stunning combo of gold, pink, and red tones that perfectly contrast the dark brown reminds us of a sunset on a warm summer evening.


6. Sun Kissed Curls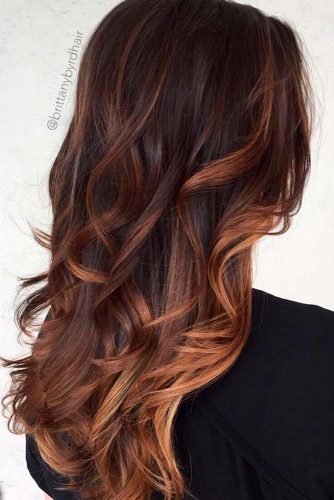 These sun-kissed curls are the perfect blend of golden brown and copper highlights!


7. Spicy Spirals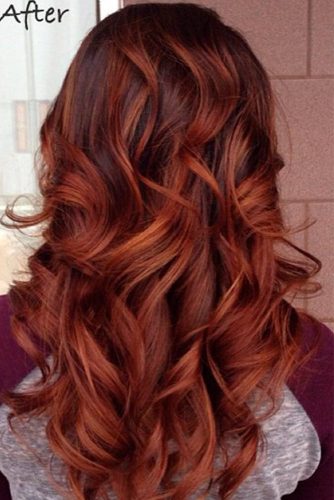 These sexy cinnamon curls are a stunning combo of auburn and brown hues!


8. Blonde And Dark Brown Ombre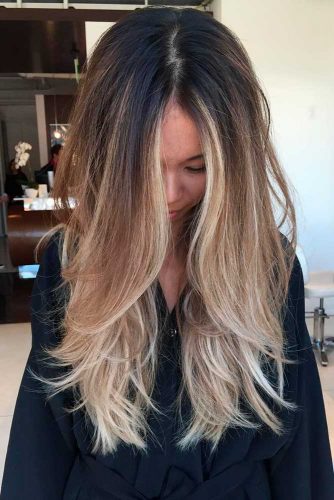 This sombre effect of dark brown and golden blonde is sassy and chic!


9. Totally Tangerine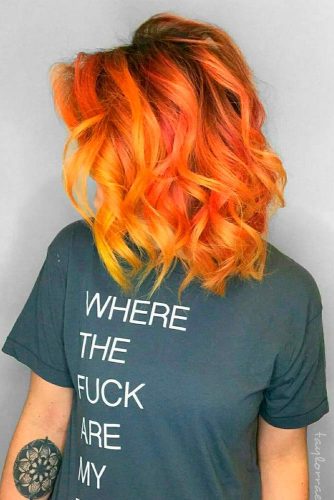 This sexy bold look is achieved by adding bold tangerine highlights on a dark burgundy brown base!


10. Walnut Brown with Aubergine and Platinum Blonde Tones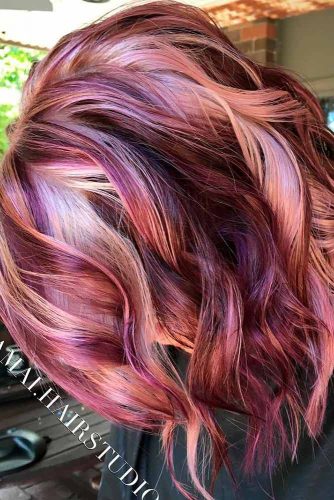 This stunning walnut brown with thin streaks of platinum blonde and aubergine is exquisite and playful!


11. White and Dark Chocolate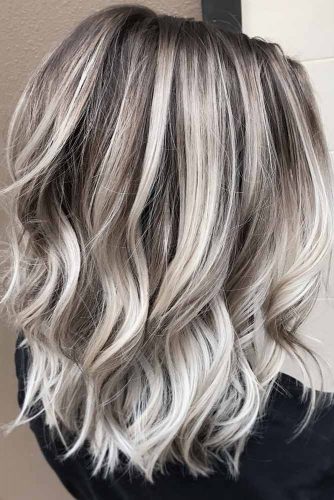 If you want a fun fresh look, try these white blonde and highlights with brown hairstreaks for a show stopping effect!


12. Red and Brown Ombre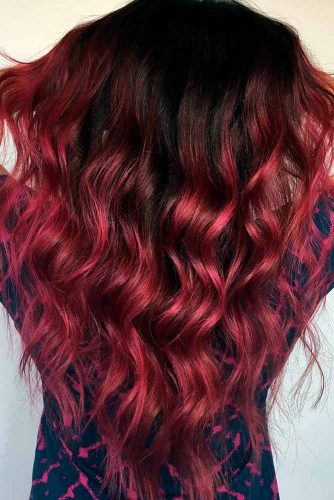 If you want red hair but aren't ready to make that step of a commitment just yet, why not try these gorgeous red ombre highlights on a dark brown base? The slow fade from chocolate brown to red puts off a sweet yet sultry vibe!


13. Loose Curls With Highlighted Fringe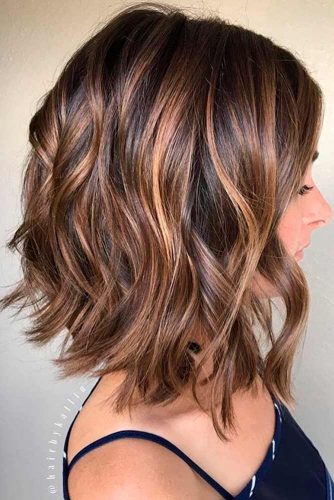 If you love bangs, opt for some light golden highlights in your bangs and then subtly throughout the rest of your hair to add depth and volume to your dark curly tresses.


14. Spicy Copper Tones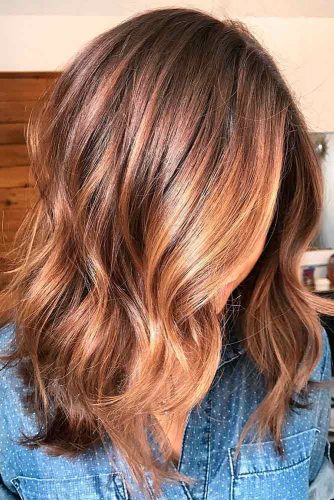 If you are fair skinned but want to add some highlights to your brown locks, try these copper tones to add a bit of shimmer and shine!


15. Chunky Blonde Streaks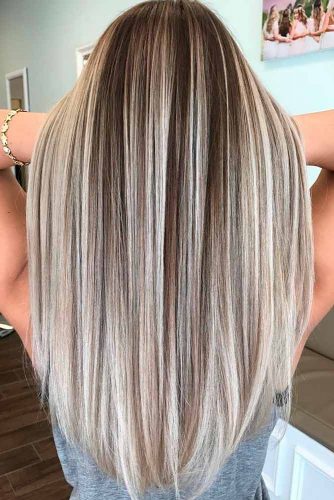 If you want to go blonde but aren't quite ready to make the plunge, try these chunky blonde highlights on brown hair tresses for a fun and flirty vibe!


16. Silver Streaks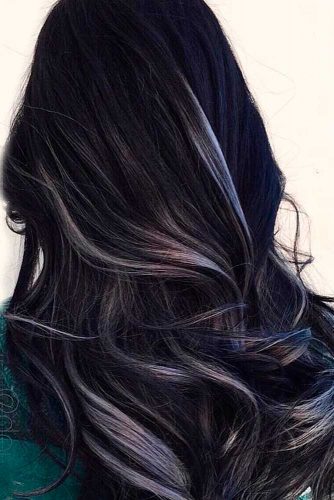 Gray hair is all the rage this year. Why not add some silvery streaks to your dark locks for a sexy, vampy look that will set you apart from the rest of the crowd?


17. Rainbow Streaks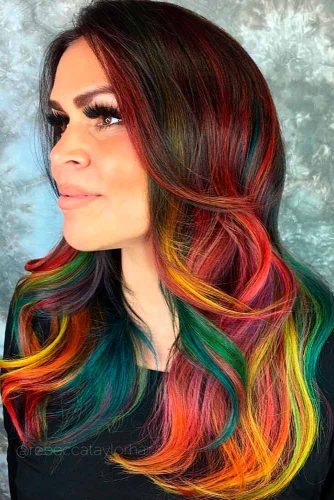 If you can't choose just one shade then go for the gusto! Take your brown color up a notch with a blend of colorful highlights and lowlights for a glistening rainbow effect!


18. Strawberry Fields Forever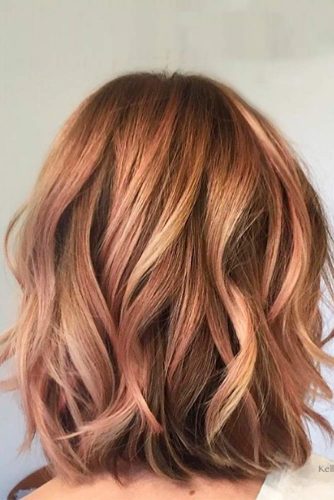 We think these strawberry blonde streaks on this warm brown base are absolutely chic and charming!


19. Soft and Subtle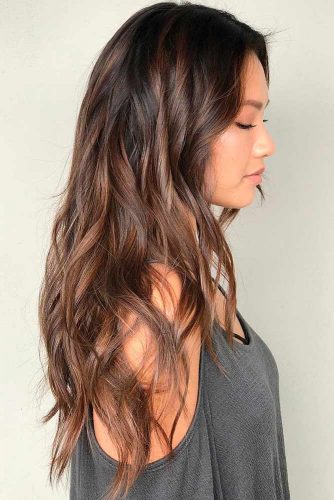 If you want a change, but are not ready to do anything too drastic to your beautiful natural brown color, why not add some highlights that are just a shade or two lighter than your natural color? It will look especially stunning in the sunlight!


20. Brunette with Red Glazed Tips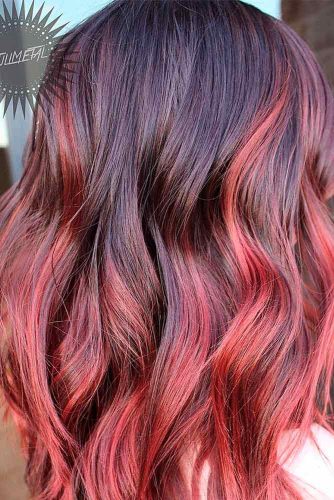 This look is perfect if you want to make a statement without going red all over. These fiery red tips on an almost black base look like they were artfully dipped in candy apple red paint.


21. Chocolate Mauve Color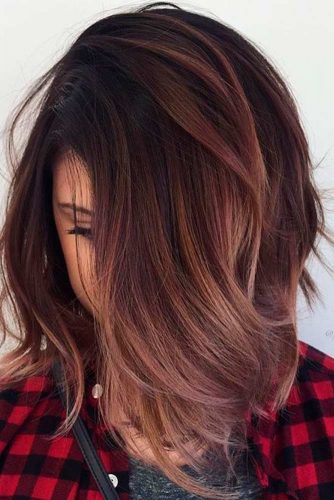 If you like unusual looks, try to slightly encolor your natural chocolate brown hair with these soft mauve tones.


22. Classic Natural Blonde Ombre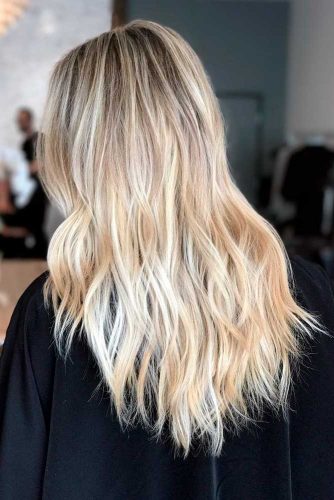 Ombre remains trendy. Ask your stylist to lighten the ends of your blonde hair. You will get the perfect and stylish look.


23. Chocolate and Golden Blonde Ombre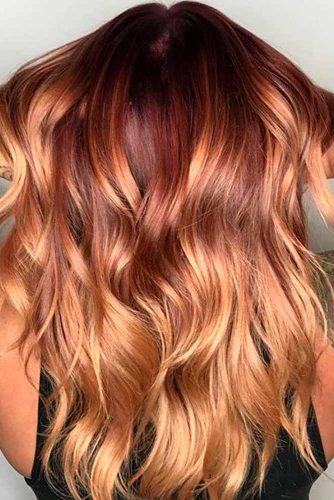 Try this unusual combination of chocolate and gold. Your appearance will be really awesome.


Highlights for Brown Hair: Choose The Best Look
If you are unsure of what you want to do with your brown locks, consult a hair colorist. However, the first thing you need to do is decide what look you are going for. Do you want soft brown hair with highlights? A dark brown color with lowlights? A subtle two-tone balayage effect? What about bold highlights such as copper, purple, platinum blonde or red?
Remember to take factors such as your skin tone into consideration. Bronze, deep reds, and copper shades look nice on those with a darker complexion, while those with a medium skin tone look best with a more intense brown or toffee shade. If you have a fair complexion, opt for blonde shades, caramel hues, and ashy tones. However, as everyone has their own unique look, it is best to seek the expert advice to find out what shades and hues will work best for you!
So, are you ready to add some color to your natural brown locks? We are sure that you'll find the courage to try one of these fun looks for brown hair with highlights. Why not go ahead and take a chance?


Brown Hair with Highlights: Video Ideas
Photos from Instagram.com
Source: Glaminati.com